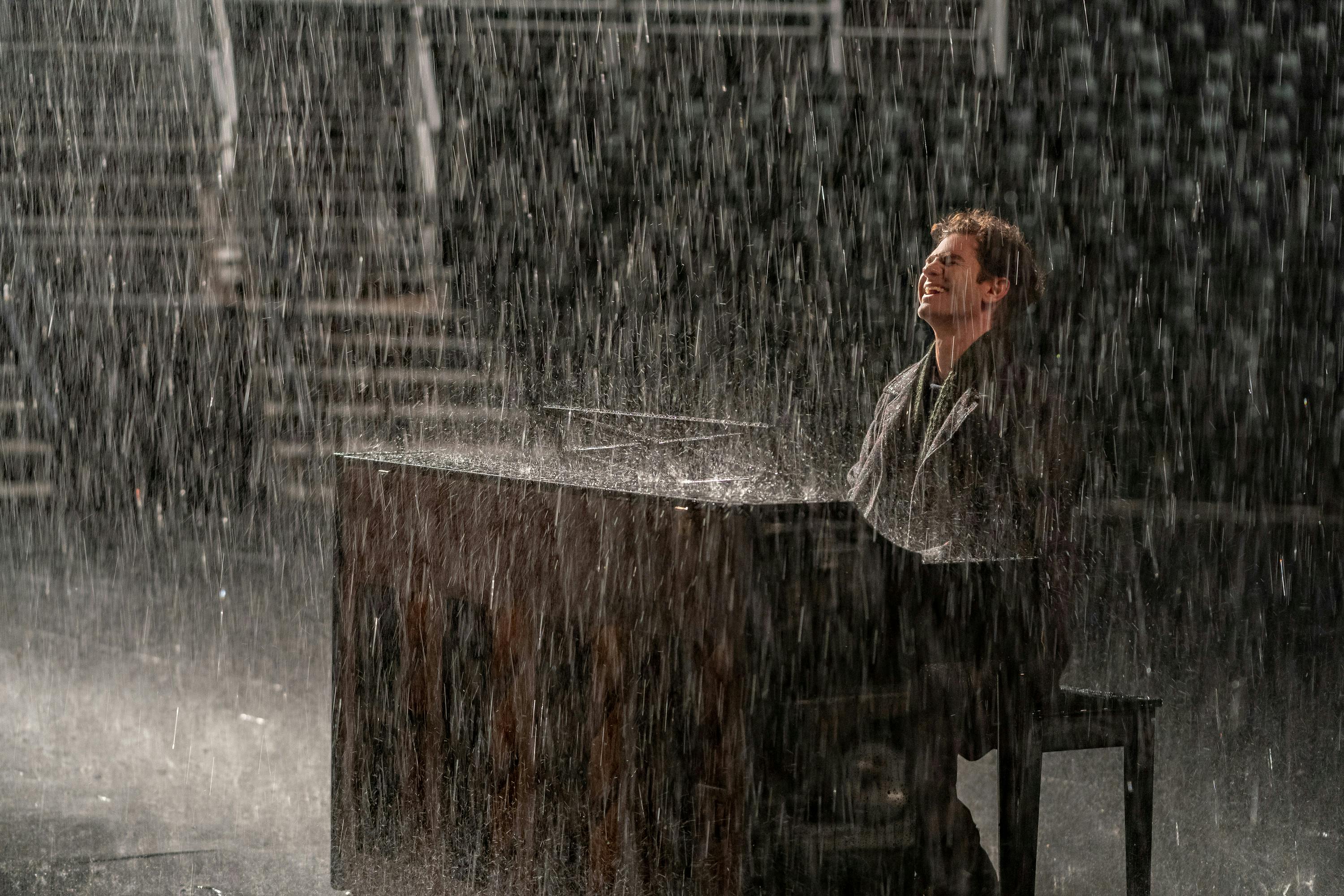 How the renowned vocal coach prepared Andrew Garfield for the role of Jonathan Larson in Lin-Manuel Miranda's tick, tick . . . BOOM!
Liz Caplan, tick, tick . . . BOOM!'s supervising vocal coach, was full of anticipation before first meeting lead actor Andrew Garfield: The actor had never sung professionally before. "I had no idea what was gonna come out or if he had a sense of pitch. The most beautiful thing happened: I played a note and he sang the note exactly as played. And I said, 'Oh, you have a definite sense of internal pitch. This is gonna be a breeze.'"
Caplan, who has coached Tony and Grammy award winners and consulted on many film and television shows over her 43 year career, was prepared for the challenge of training a newbie singer  —  albeit one as talented and determined as Andrew Garfield — to play Jonathan Larson, the legendary composer responsible for RENT. Directed by Lin-Manuel Miranda and adapted from Larson's semi-autobiographical play of the same name, tick, tick . . . BOOM! follows the struggling songwriter in the years before his tragic death at the age of 35.
Despite his lack of experience in musical theater, Garfield perfectly captures Larson's charisma and brilliance. "I think Andrew approached Jonathan with respect," says Caplan. "The most magical thing of all is that Andrew took us on that journey with his spoken voice, with his open heart, and with his gorgeous instrument that was able to take us even deeper down that path that Jonathan lived."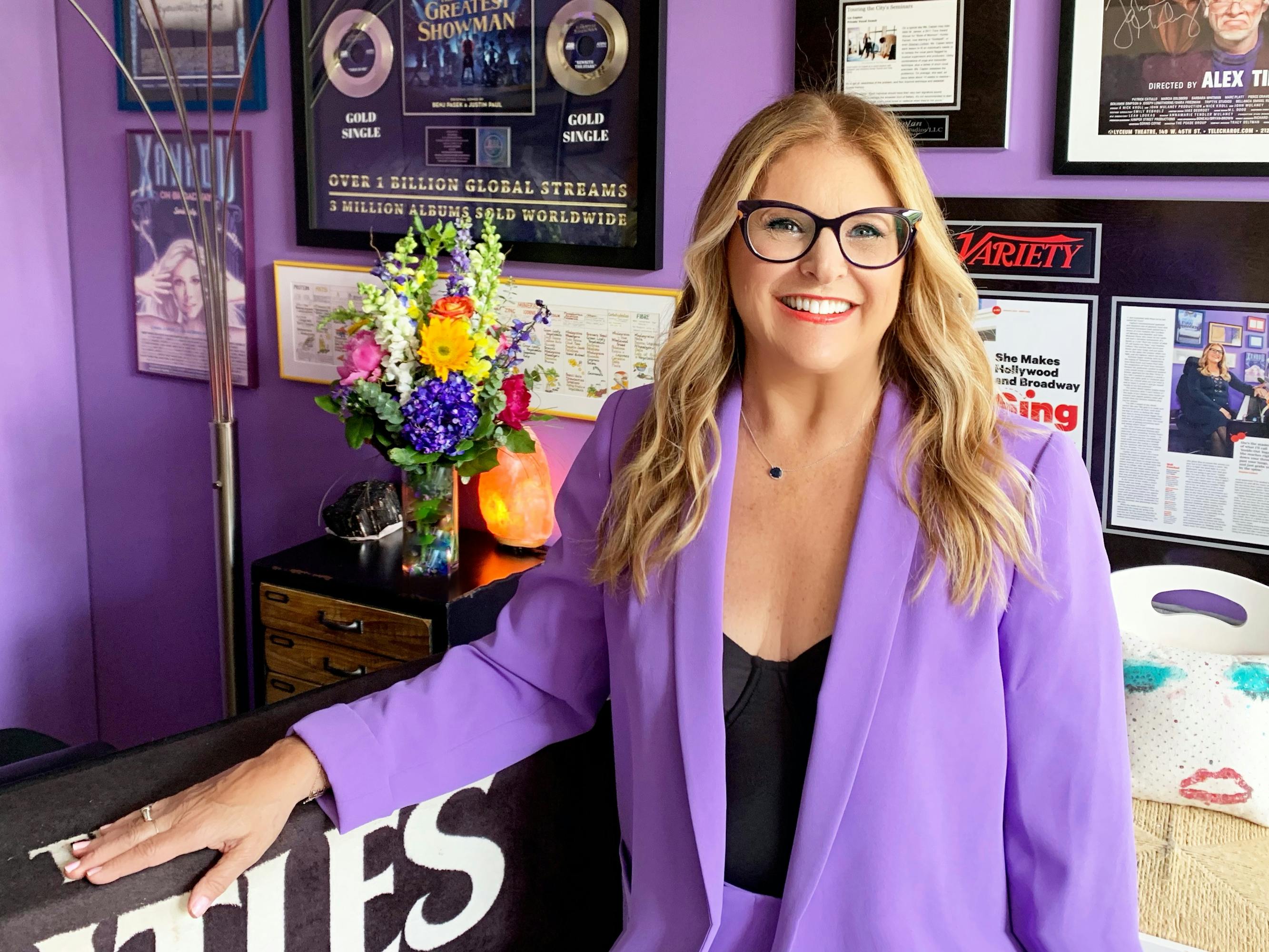 Image courtesy of Liz Caplan
Caplan walks us through how she helped the Tony Award-winning Garfield embody one of the most influential theater composers of the past century.
In the beginning, Caplan admits that she got a bit ahead of herself: 
"Andrew was doing Angels in America on Broadway when we first got to meet each other. He came into my studio, and I had a whole pile of music, all the songs from the score that he was to sing, and I put it on his lap. He was like, 'Oh, what is this?' I went, 'These black notes are all the notes that you're gonna be singing.' And he was like, 'Woah!' So I said, 'That's okay, let's approach this much more slowly and carefully.'"
Meditation and yoga played a role in Garfield's vocal training:
"We just started doing some breathing work and got him comfortable in his body. I have a sequence of breathing techniques and stretches — it's all very meditative. It's like moving meditation, moving yoga. It gets people to open their throats, and their respiratory systems, and basically their whole bodies."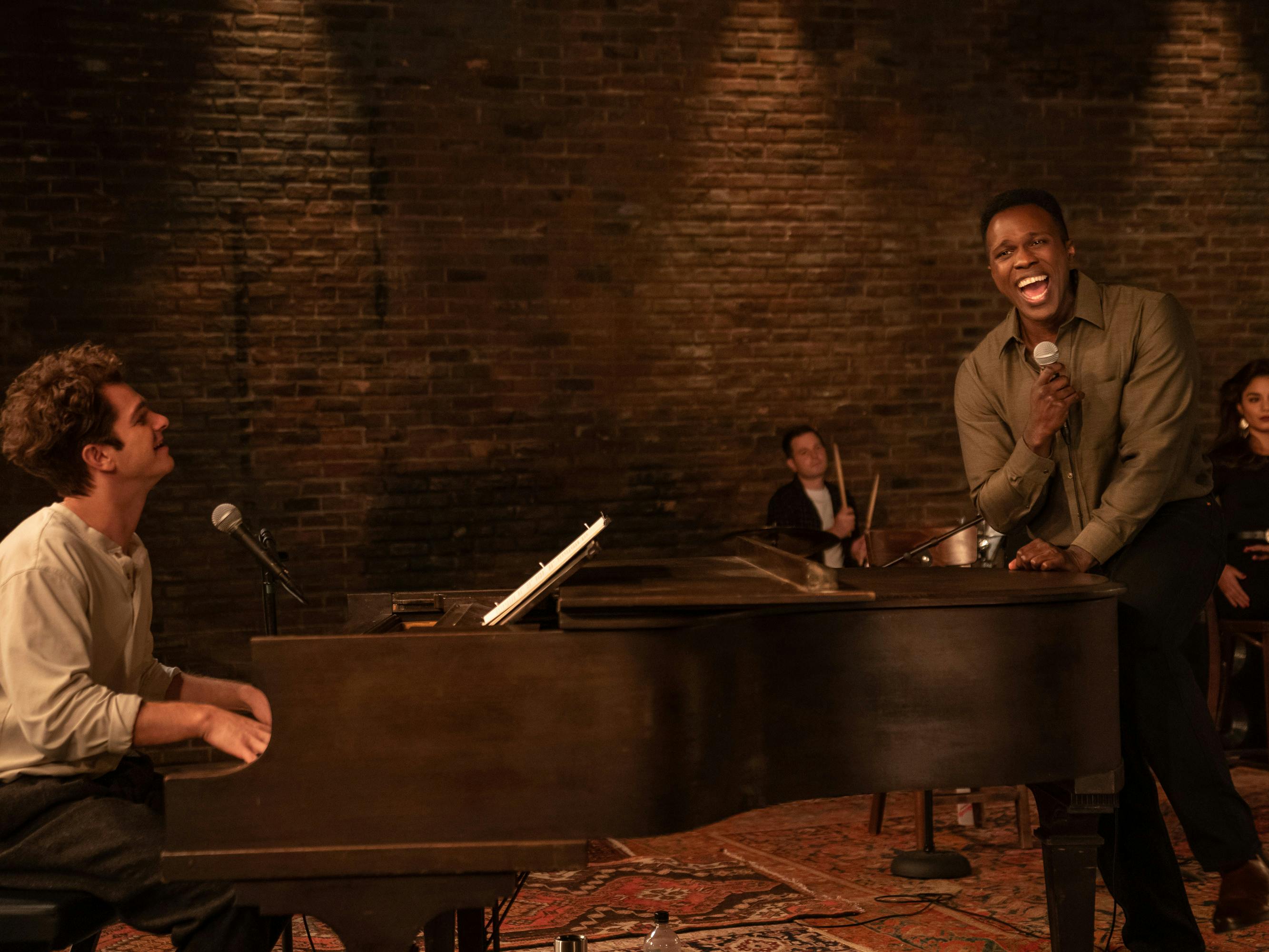 Garfield surprised everyone by how quickly he picked up his new skill:
"Early on, Lin called me and said, 'How is it going with Andrew? We're going to do a workshop, a read through of the whole script and score, just to see what it looks like, what it sounds like, kinda get it up on its feet.' And I said, 'I don't think Andrew is going to be ready to be singing all the songs all the way through quite yet.' But to everyone's surprise, when it came time to sing, Andrew sang the score entirely through. Everybody got a sense of how this is going to be something not just special, but quite spectacular. Because you have an actor of his abilities and his sensibilities, and then having him sing the Jonathan Larson material was overwhelming to everyone."
Caplan had help from a team of legends:
"Every time he opened his mouth to sing, I literally said, 'We did that together,' and then obviously there was a team of musical angels in the form of Lin-Manuel and [In the Heights and Hamilton's] Alex Lacamoire and Kurt Crowley and all the people that worked on the music and the instrumentation and the score. It was a real community effort to get Andrew to just be able to express himself as an actor who now sings."
Although honoring Jonathan was everpresent, Garfield claimed his own identity within the music:
"He had been listening to the original score, which we dissuaded him from doing after a period of time because we really wanted him to have his own identity in attacking the material in his own way and getting to Jonathan, and Jonathan's race on death, so to speak, and then have the voice be equally a part of that."