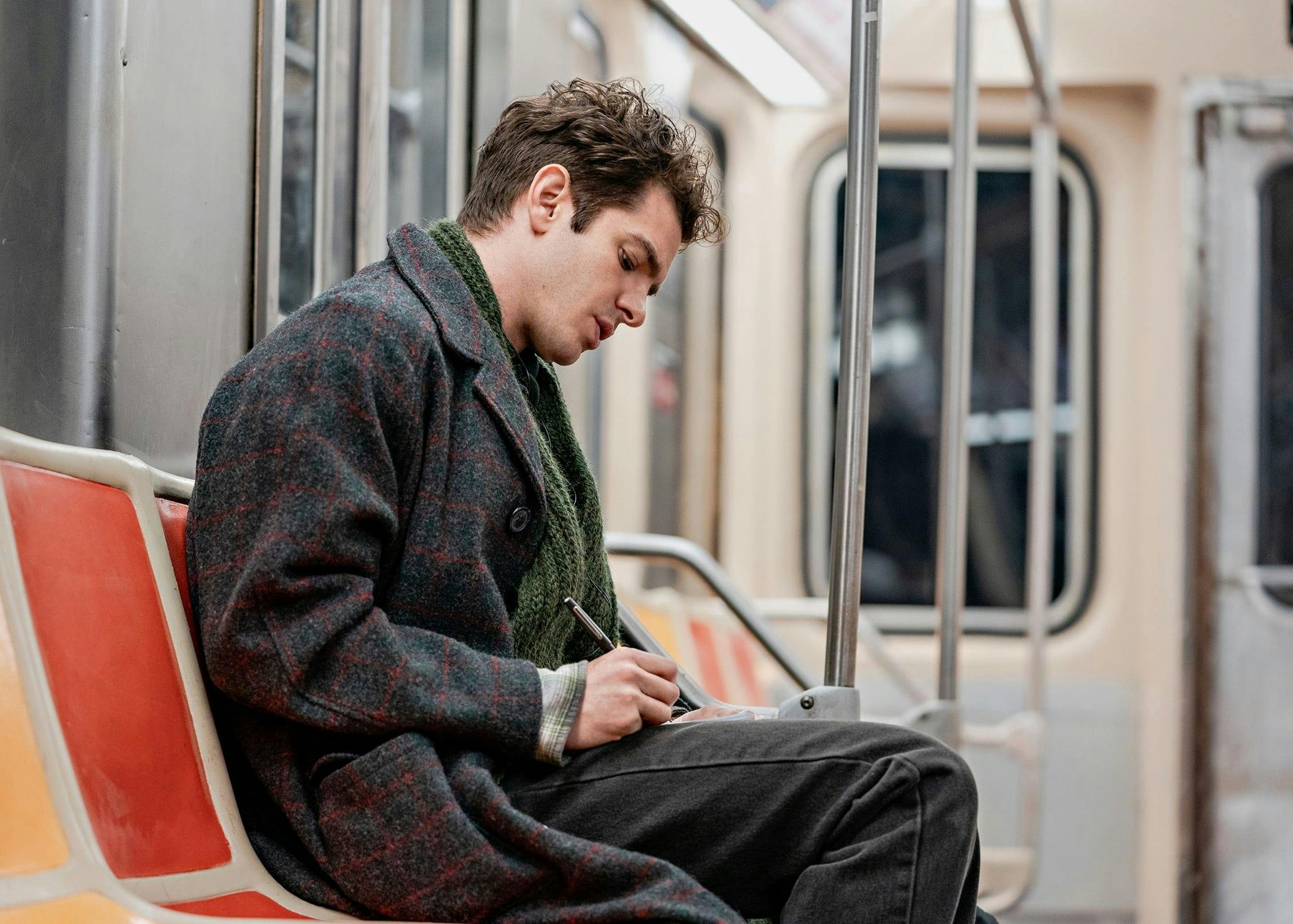 By the Numbers: Jonathan Larson
Pulitzer Prize- and Tony Award-winner Lin-Manuel Miranda's adaptation of tick, tick . . . BOOM! has been a long time in the making.
The new film, featuring an all-star cast led by Academy Award-nominee and Tony Award-winner Andrew Garfield as Jonathan Larson, centers on the then-upstart composer and playwright as he attempts to create a musical theater masterpiece. Larson wrote the original tick, tick . . . BOOM! at the same time he was putting the finishing touches on the show that would come to dominate the New York stage in the 1990s and beyond: RENT.
tick, tick . . . BOOM! also stars Alexandra Shipp (Love, Simon, X-Men: Apocalypse) as Larson's dancer girlfriend Susan, and Robin de Jesús (In the Heights) as best friend Michael. As the friends traverse their artistic careers and major life decisions, they confront the AIDS crisis in its height, much as Larson did in his Pulitzer Prize-winning RENT. "Suddenly you were seeing people who had never been on a Broadway stage before; queer people, people of color," says screenwriter Steven Levenson (Dear Evan Hansen).
Although Larson didn't live to see the success of either production — he died from an aortic aneurysm the morning of RENT's Off Broadway premiere — his work influenced an entire generation of aspiring stage performers, Miranda among them. The New York native saw tick, tick . . . BOOM! as a 21-year-old theater major and later caught producer Julie Oh's attention playing Jon in a production of tick, tick . . . BOOM! just a year before his landmark Hamilton debuted on Broadway.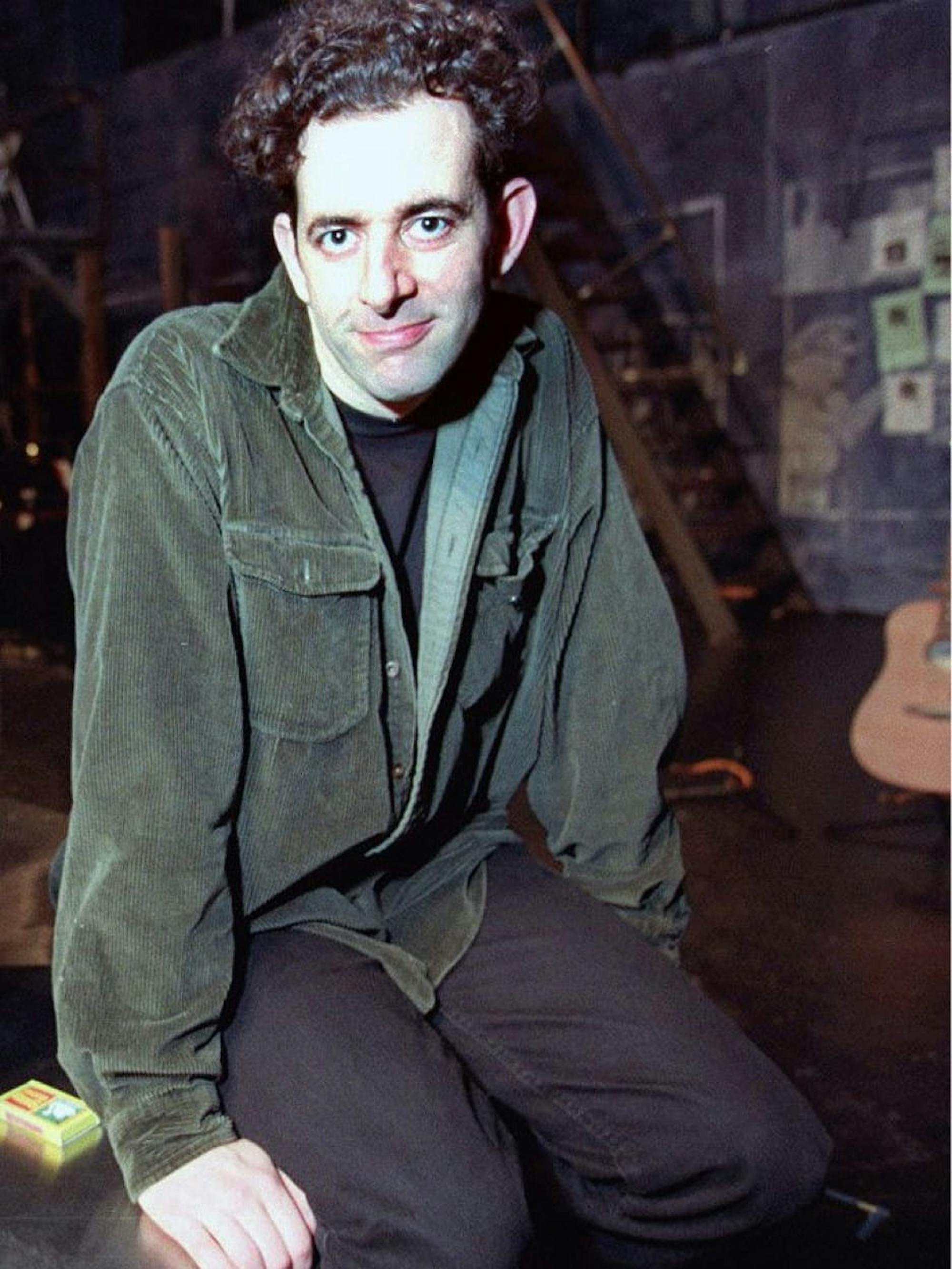 Sara Krulwich for The New York Times
25
RENT has been translated into 25 languages and has been performed in over 40 countries.
100
RENT debuted exactly 100 years after Giacomo Puccini's La bohème, the opera on which the musical was loosely based.
5,123
The Broadway production of RENT ran for 12 years with 5,123 performances, making it the 9th longest-running Broadway show at the time of its closing.
35
Jonathan Larson gave only 1 newspaper interview about RENT, with The New York Times music critic Anthony Tommasini. He died the morning of its Off Broadway premiere, at age 35.
10
In 1996, RENT was nominated for 10 Tony Awards, and won 4, including best musical.
RENT is one of 10 musicals to have won the Pulitzer Prize for Drama.
30
Jonathan Larson was 30 when he debuted the first version of tick, tick . . . BOOM!
17
Lin-Manuel Miranda first watched RENT on his 17th birthday, which inspired him to start writing musicals. Later, when he was a 21-year-old theater major working on his musical In the Heights, Miranda first saw a performance of tick, tick . . . BOOM!
Miranda's debut skillfully weaves on-stage performance with scenes of Larson's life, paying full tribute to the musical genius. As LA Times' Justin Chang puts it, "tick, tick . . . BOOM! feels refreshingly intimate and specific, idealistic but rarely naive, and grounded in a way that gives an unexpected lift to its flights of fancy."