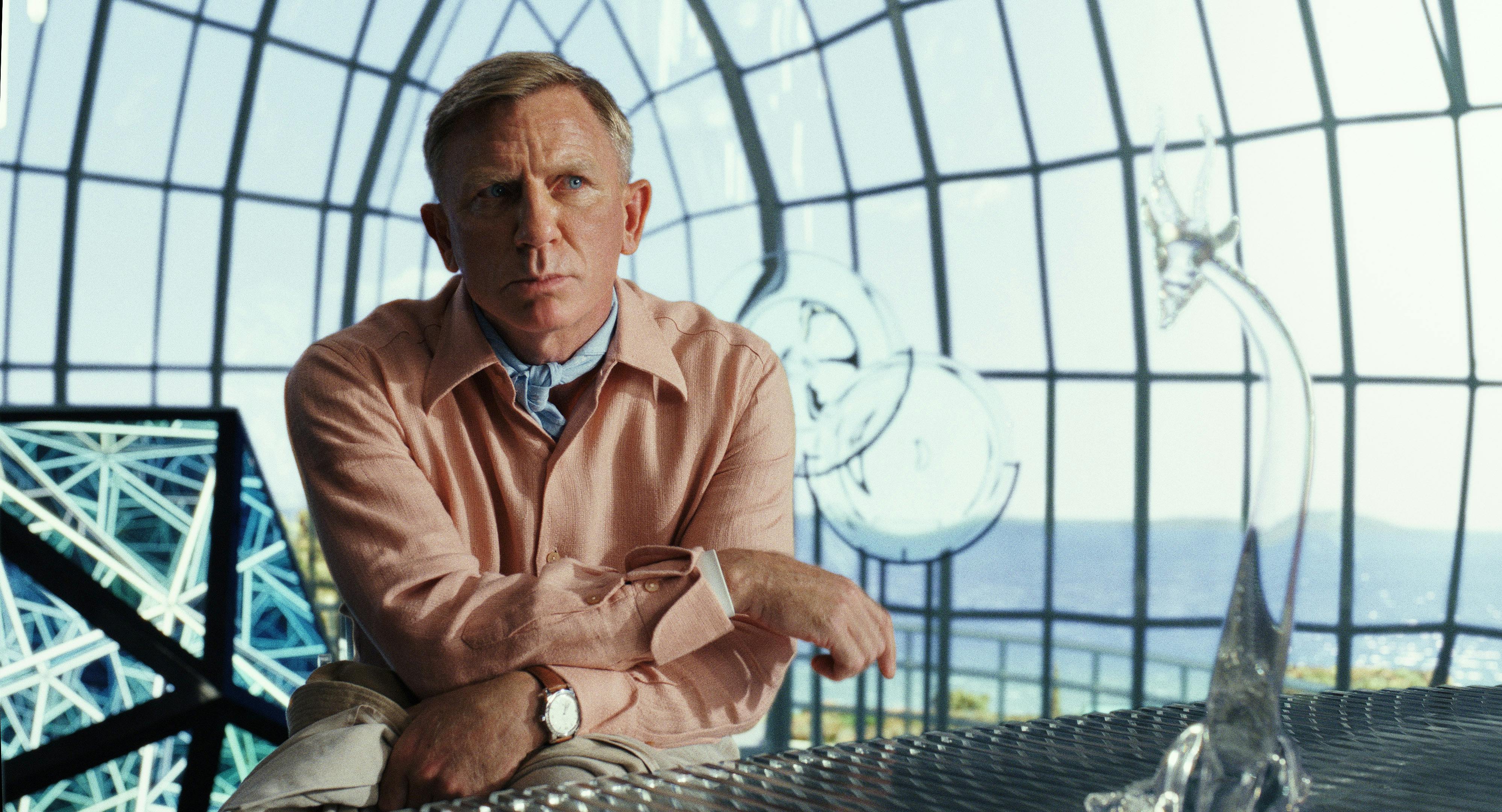 Another Look at Glass Onion: A Knives Out Mystery
Glass Onion: A Knives Out Mystery might introduce a new all-star ensemble of actors, but the same intricate, scandalous secrets run the show. Donning a fresh pair of shades and linen ascot, beloved detective Benoit Blanc (Daniel Craig) takes his sleuthing craft from New England all the way to Greece, where he has his hands full with complex clues and a new cast of characters. 
In filmmaker Rian Johnson's hotly anticipated follow-up to 2019's Oscar-nominated hit, Blanc heads to the gorgeous Mediterranean hideaway of tech billionaire Miles Bron (Edward Norton), and despite the clear blue skies, poolside cocktails, and sarongs galore, things quickly take a turn. Thankfully, the new cast of characters add enough hilarity, fashion, and drama to keep us distracted from the subterfuge that is afoot.
As was the case with its predecessor, Glass Onion's cast is so stacked with charismatic talent that it's hard to know where to look at times. Norton leads the new ensemble as Miles, disrupter and co-founder of companies under the banner of Alpha, whose generosity to his longtime friends has won him their loyalty. A thoroughly elegant Janelle Monáe anchors the chaos as the enigmatic Cassandra "Andi" Brown, who co-founded Alpha with Miles back when the friends hung out at the Glass Onion bar in New York City. Kathryn Hahn stars as Claire Debella, the N.P.R.tote-bag carrying khaki monochrome-wearing governor of Connecticut. Leslie Odom Jr.'s Lionel Toussaint runs Miles's aerospace company and brings an aptitude for puzzles and a penchant for immaculately structured suits. Madelyn Cline's Whiskey and Dave Bautista's Duke Cody bring the chaos, complete with smeared mascara, an itty bitty Speedo, and a loaded firearm. Kate Hudson steals each scene with her attention-grabbing gowns as a fashionista turned athleisure designer named Birdie Jay. Jessica Henwick is her always anxious, always-in-tow assistant and trouble-shooter Peg.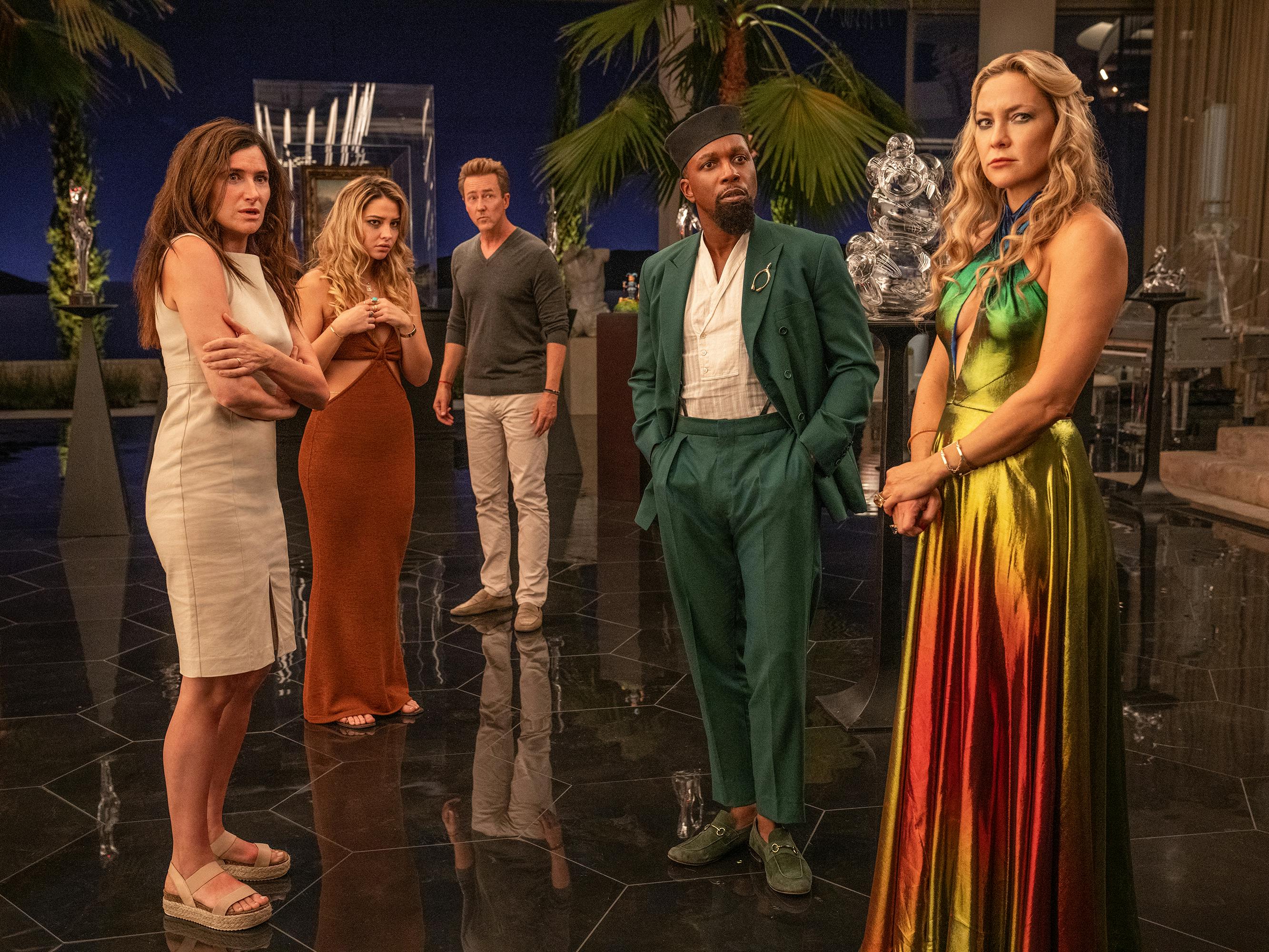 Just like a well-timed gift for the holidays, Glass Onion: A Knives Out Mystery will be released in select theaters on a to-be-announced date, and globally on Netflix on December 23 — allow these pictures to tide you over in the meantime.