The Wonder Woman actor brings the action as star and producer of Heart of Stone.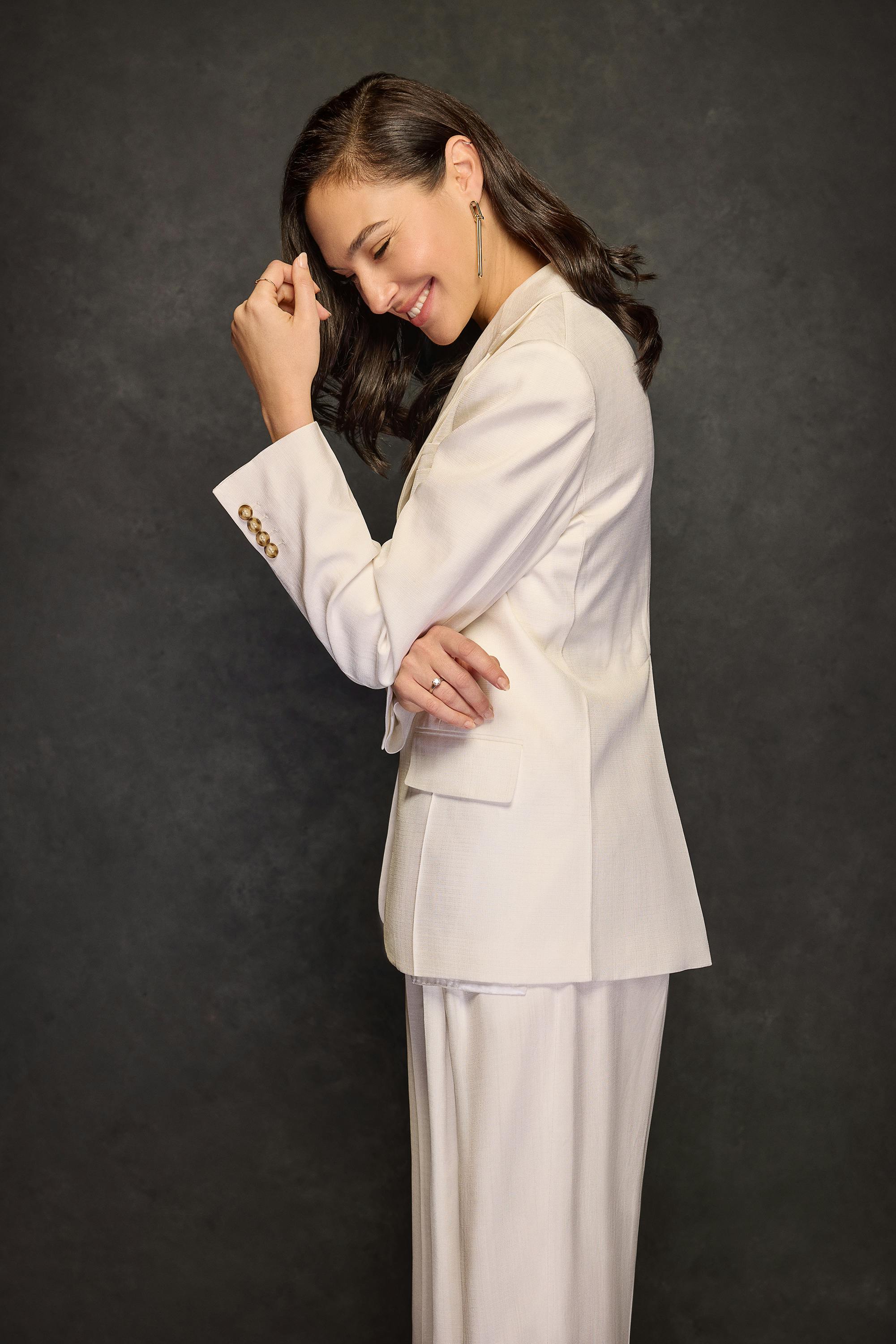 For as long as Gal Gadot can remember, she's been a huge fan of action movies. "Mission: Impossible, Bond, The Bourne Identity, Die Hard, all these films I can devour. I love them so much," says the Israeli-born star. For proof, look no further than Gadot's blockbuster resume, which begins with her breakout role as Gisele in the Fast & Furious franchise and leads into her multiple starring turns as comic book icon Wonder Woman and portrayal of an expert thief in 2021's Netflix hit Red Notice. 
Gadot's latest, the globe-trotting thriller Heart of Stone, represents a new milestone for the performer. Yes, she's at the center of the white-knuckle action playing secret agent Rachel Stone, a member of a group of elite operatives known as the Charter, who keep peace in a turbulent world with the help of a mysterious object called the Heart. But for this film, she was also instrumental behind-the-scenes, producing the film alongside husband Jaron Varsano through their company Pilot Wave.
 Together, they recruited writers Greg Rucka (The Old Guard) and Allison Schroeder (Hidden Figures) to collaborate on the script and director Tom Harper (Wild Rose, Peaky Blinders) to take the reins behind the camera. The same level of talent extends to the film's actors: Gadot fronts a stellar international cast that includes Jamie Dornan, Alia Bhatt, Sophie Okonedo, Matthias Schweighöfer, Jing Lusi, and Paul Ready.
 "Fighting and doing the hand-to-hand combat I really like," Gadot says. "I think because I was a dancer, I can dial quite quickly into the choreography. A dancer gets to express herself on the stage, and the only tool that she has is her body. The same goes when we do these fights. I really enjoy it. I feel in control."
An edited version of this conversation follows.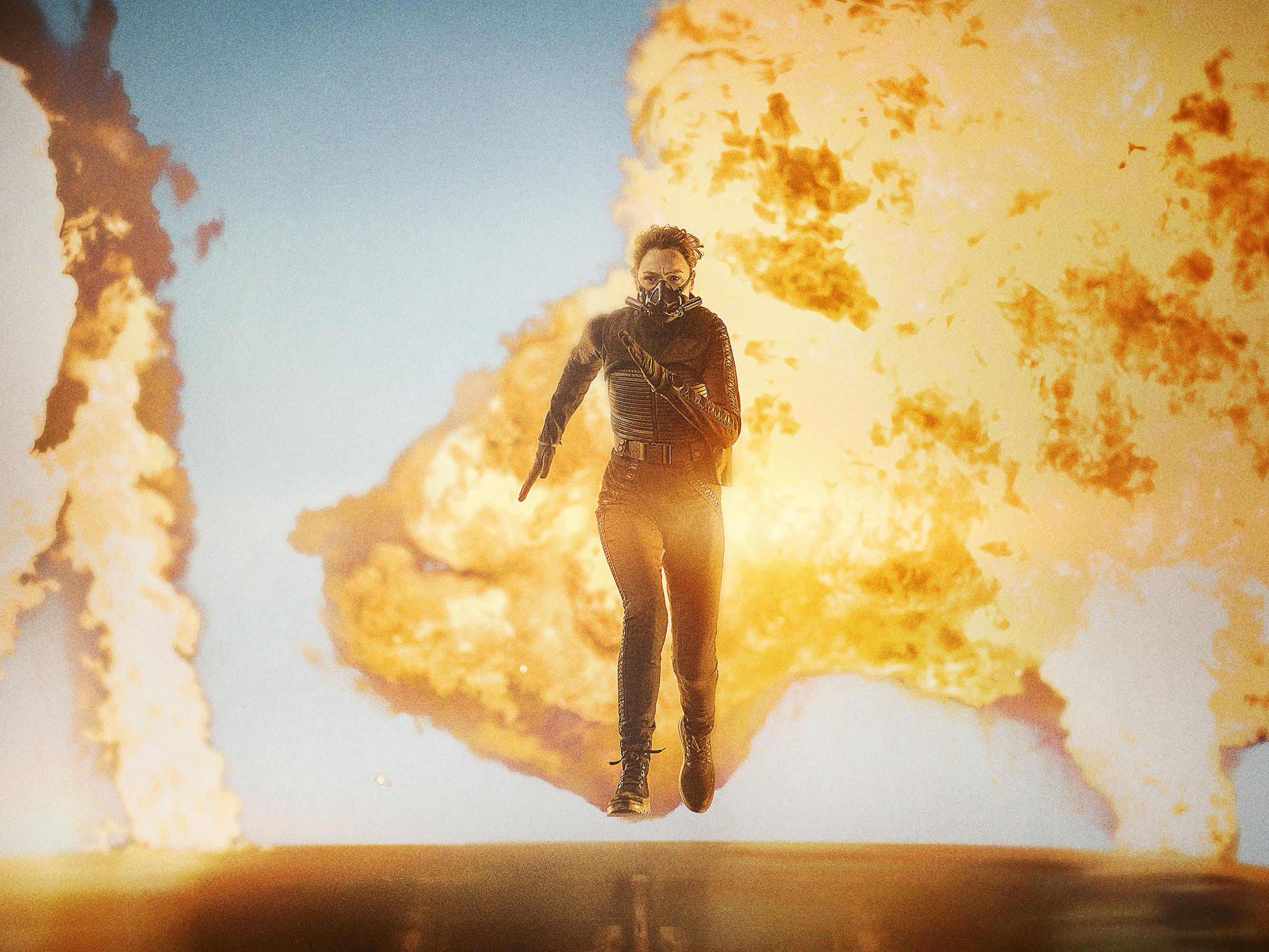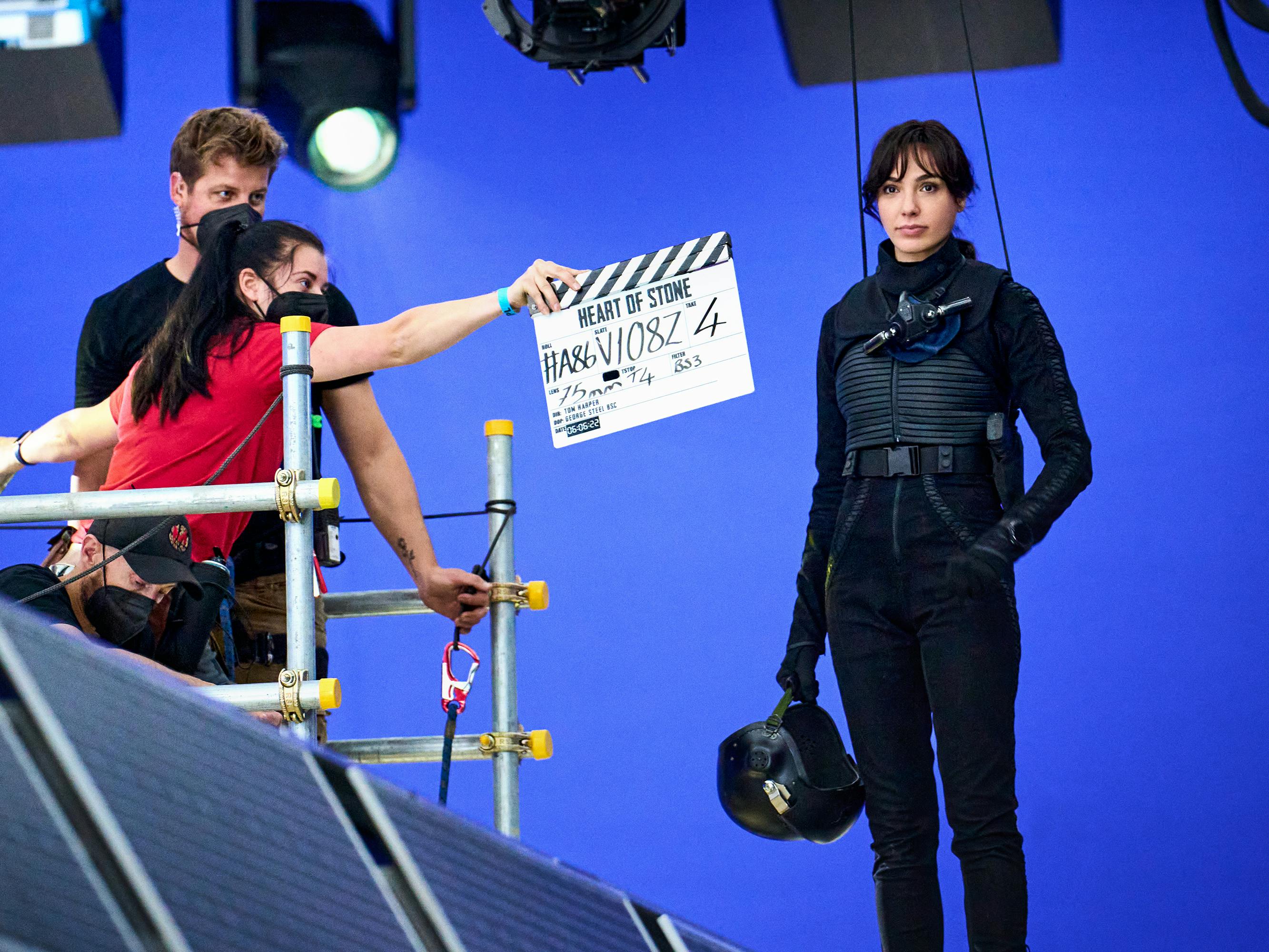 Photograph by Robert Viglasky
Photograph by Robert Viglasky
Krista Smith: Heart of Stone is a fun, complicated spy thriller. And watching you, it's remarkable that you're juggling both the emotional and physical requirements of this role and you're producing. What spurred you to take this on?
Gal Gadot: After the success that we experienced with Wonder Woman, I had an aha moment: Wait a second, there's an audience for this. And so Jaron, my husband and partner, and I were like, "Let's just do it. Let's just develop one ourselves." We had to build this from the ground up, and it was an enlightening, educating, eye-opening experience to flesh out the set pieces, the characters, their dynamic, the why, the concept of the Heart, the Charter . . . But once we were in production, I put on my actress hat, and I changed it to the producer hat only at very important junctions. Most of the time I'm just focusing on the story and the character. With Heart of Stone, I knew the action was going to be great, but I wanted to make sure that [we stayed focused on] the character dynamic and who Rachel Stone is. I wanted to make sure we told the story through her prism at all times. 
How is the dynamic of you and your husband working together? You have three kids. You have a robust family life. How do you deal with those professional pressures?
GG: It's great. Jaron and I are the type of couple that spends most of their time together. If we're not working on a project, we'll talk on the phone 10 times a day. So, for us it was a very organic evolution to join forces and work together. There's no one else I can trust more than I do Jaron. I mean, he's so smart. He's amazing with people. He's talented. I'm very lucky to be able to work with him.
You mentioned Wonder Woman. Have your daughters seen it, or are they aware of it?
GG: Wonder Woman is something that is very much alive in the household. For Maya, my six-year-old, last year, it was the movie of the year. Whenever I was like, "What movie do you want to watch?" She would say "Wonder Woman" all the time. These types of movies, Heart of Stone, Wonder Woman, none of them, unfortunately, are shot in L.A., and we're based here. So, whenever we have a big project, we have to move, and they have to change schools. They pay a price for what I do, and we make sure to include them in the experience so they feel like they're a part of it. They'll come to set, they'll come to visit. So, it's not just that they're proud of it, but they also feel like it's theirs as well, in a way.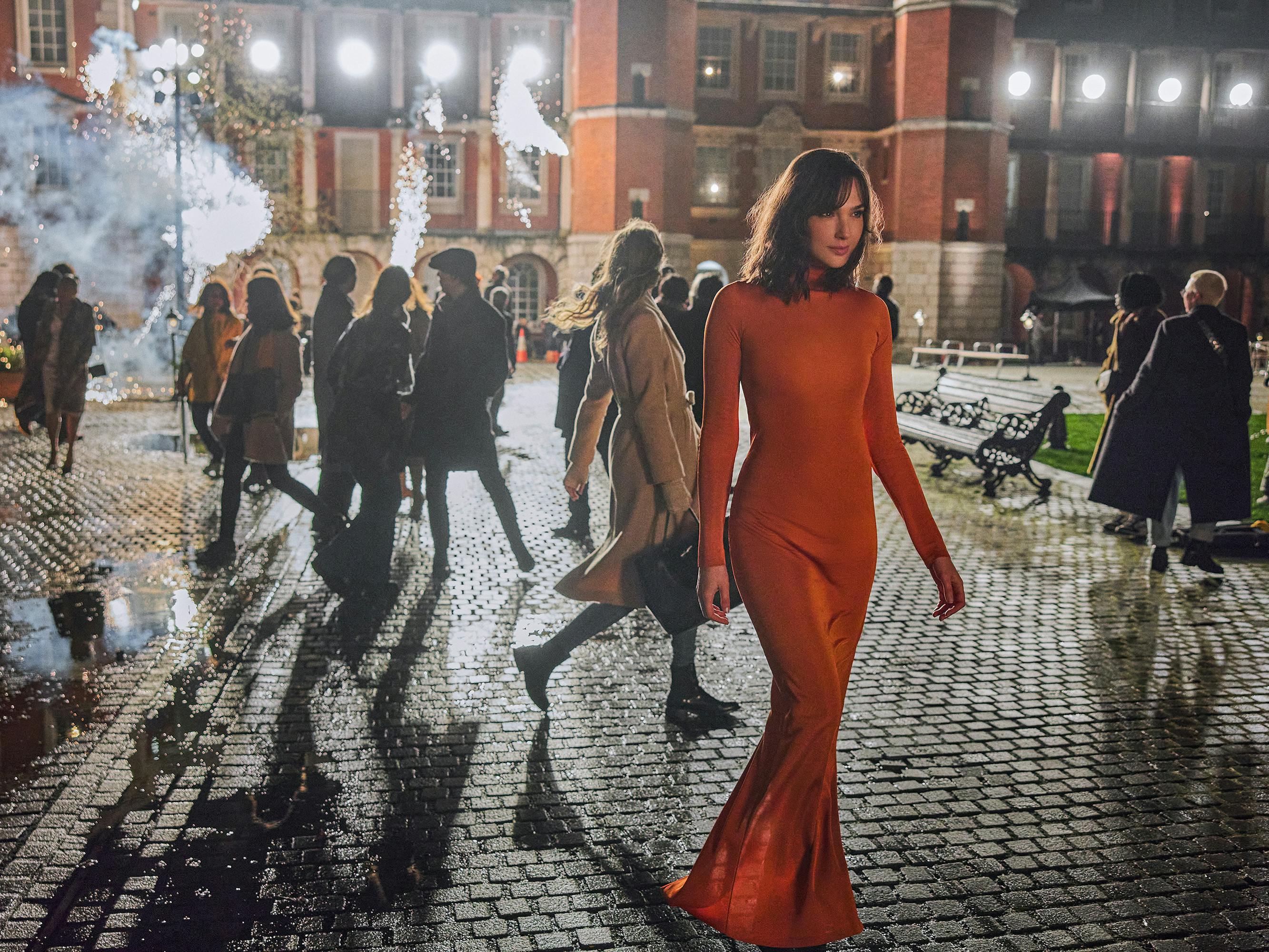 Photograph by Chris Baker
You never planned to pursue an acting career. What has this last decade-plus been like for you, going from early days to launching your own franchise to being number one on the call sheet?
GG: It's funny, life. There are not many moments where you stop and reminisce about where it all started and where you are now. It's not like I went to acting school. I was like a deer in [the headlights]. I just went for it because how many times in life will you ever have the opportunity to do these things? I was actually going to university, and I studied law and international relations. But I remember coming to do the audition for Fast. There were eight girls; they put us all in one small room. It was such bad energy because everyone was so competitive. So, I went downstairs, and I was just waiting for my audition with Justin Lin, the director back then, and I got the part. I had no idea what I was getting myself into. I never dreamt that it was going to become a career. I was too naïve and too young to understand anything. The first time I called myself an actor was in 2017 after Wonder Woman came out. I felt like, Okay, I'm not faking it anymore. From there, I took the reins that the universe had given me. It was like, Okay, enough with being oblivious, Gal.
How is the experience of fame, of celebrity, for you? When you're walking in the park, when people come up to you, I imagine it's a lot.
GG: I really try to normalize everything. When you have children, you become much more aware about the life you want to give them and the standards you want them to have. I want them to have carefree lives, to feel like they can run in the park and go to have ice cream. I go to the supermarket here when I have time. I cook all the time at home. We'll always have people, neighbors, whatnot, coming to our house. We love to host. We love people. All our families, friends are back in Israel, and here you want to create your own sweet pocket of community. That's our way: through food, through gatherings. I kind of try to make everything normal. 
All interviews included in this piece were completed prior to July 14, 2023.