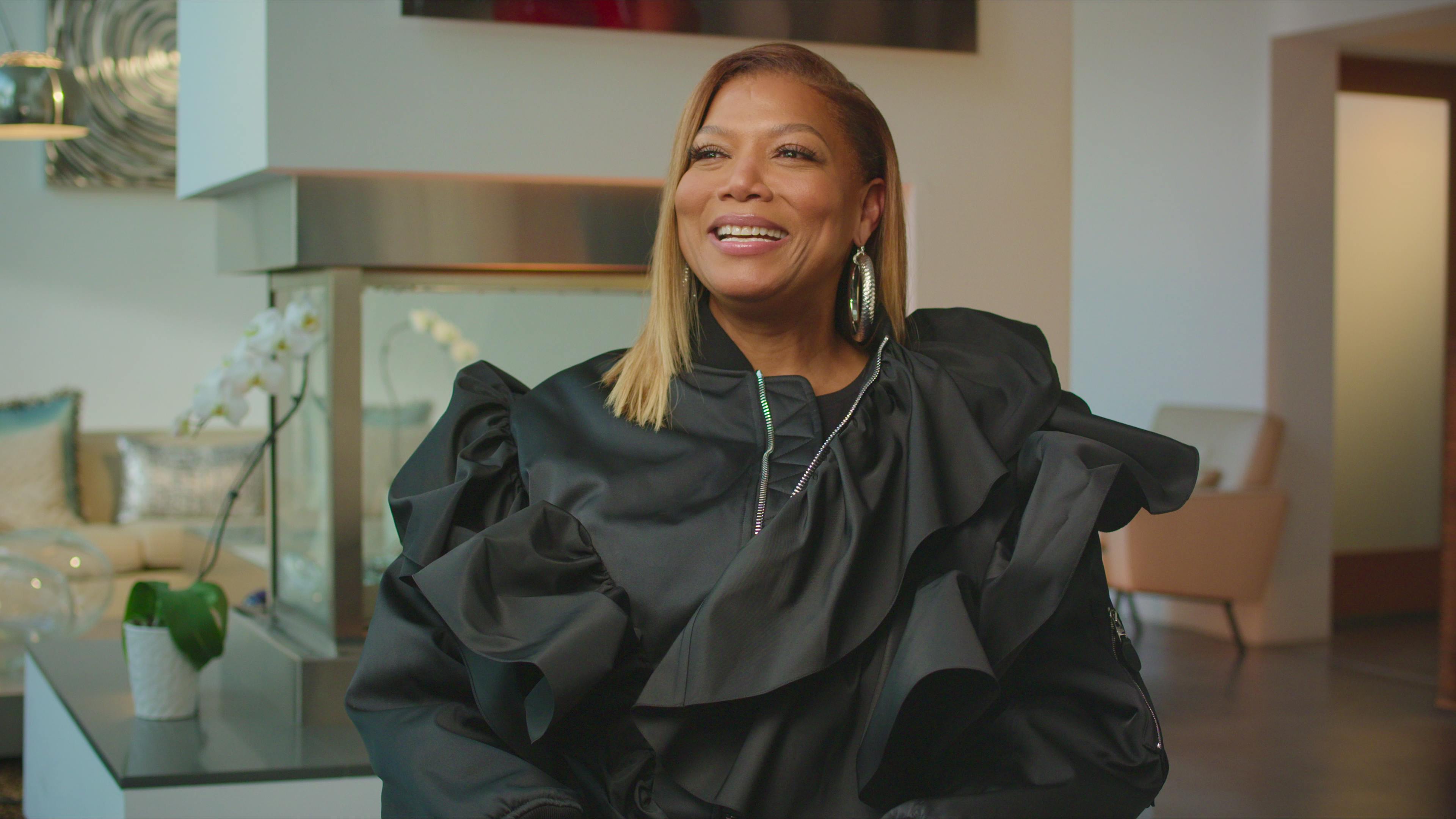 LADIES FIRST: A STORY OF WOMEN IN HIP-HOP
As an executive producer and director of the four-part series, dream hampton looks back on 50 years of hip-hop.
dream hampton has always been critical of hip-hop. Although initially a photo editor at The Source while pursuing her film degree, hampton's journalistic oeuvre included seminal album reviews, critical essays, and timely and scathing critiques of violence in the culture for such outlets as Vibe, The Village Voice, Spin, and Essence. 
Since fully stepping into the roles of filmmaker, activist, and organizer, hampton's credits include directing I Am Ali (2002) and Jay-Z: "The War on Drugs Is an Epic Fail" (New York Times, 2016), and producing the 2019 series Surviving R. Kelly. Fittingly, her work has been celebrated by Tarana Burke, founder of the #MeToo Movement, who penned a tribute to hampton as one of Time Magazine's 100 Most Influential People of 2019. 
Now, almost 30 years since her start in music journalism, hampton finds herself co-directing Ladies First: A Story of Women in Hip-Hop, once again training her lens on the state of women in the notoriously misogynistic genre and culture. The four-part documentary series, which hampton also executive-produces alongside Troy Carter, Justin Simien, Jennifer Ryan, MC Lyte, and Raeshem Nijhon, Nicole Galovski, and Carri Twigg of Culture House, provides an in-depth look at the past, present, and future of female rappers. It features on-air commentary from legendary rappers including Queen Latifah, Rah Digga, Roxanne Shante, Saweetie, Latto, and Tierra Whack, to name a few. 
"I want to convince people of what I'm convinced of, which is that we're definitely looking back into the past with this, but we're also right now," says hampton. "My contention, my little flag at this moment, is that women are doing the most interesting shit in hip-hop. And here's that evidence."
As the director of the series' third episode, "What Have They Lost?" hampton interrogates the history of abuse and erasure that female rappers have suffered, and connects a historical throughline from Dr. Dre's attack on Dee Barnes to the present-day headline of Tory Lanez's conviction for assaulting Megan Thee Stallion. 
Ladies First made its debut at the 21st annual Martha's Vineyard African American Film Festival, where the series kicked off the opening night celebrations in fine form. On the ground at the festival, Queue spoke with hampton about her role in the series, her fraught relationship with the genre, and why even at 50, hip-hop still has more growing up to do.
An edited version of the conversation follows.
Deidre Dyer: Tell me about the genesis of your involvement with Culture House and this series.
dream hampton: Carri Twigg is a friend of mine. When she and Raeshem Nijhon were forming Culture House, [Ladies First] was one of the projects that was top of their queue. I love them and what they're doing, but when they reached out I said, "No, thank you. I hate hip-hop."

You said no?
dh: Yes. I haven't listened to hip-hop in 20 years. I grew up, and it didn't. It hasn't been interesting to me in a long time, like 25 years maybe.

That's basically half the life of the culture.
dh: Then they came back again, and we talked about what I might be able to bring to it, which was this critical lens. That it's not all about triumph and amazingness. That the women in this culture, despite their contributions, have been on the other side of erasure, abuse, all kinds of stuff. And so my episode that I directed ended up being that one. 

Thinking about your contributions and trajectory in media and journalism, what was it like for you to step away from hip-hop after 25 years in? One thing that kind of popped out to me that Kierna Mayo said in the series was that "the misogyny was damning, but you still loved the music." As a woman in the rap media and landscape, there's such a dichotomy.
dh: Well, that's not the case for me. I stopped loving the music. I think there was a time when a lot of us were invested in this radical potential. But I don't think you can be radical and misogynist. I think to be misogynist is to be quite conventional. I guess the truth of when I stepped away was in 1997 when Biggie died. So it wasn't like I had been there for 25 years. A lot of this gets overstated. I worked at The Source for 18 months when I was 19. I was in film school, and I was their photo editor. At the time they were running black-and-white publicity photos. So I brought on real photographers, a real designer. And then [in 1991], when Dee Barnes was attacked by Dr. Dre, I was the only woman in the office. So I wrote an editorial about it.

I feel like I've said this a couple times, but over the past week I found myself saying that Jonny Greenwood and Thom Yorke [of Radiohead] meeting is more important to me than Eric B. and Rakim. And that Meg and Jack White [of The White Stripes] meeting is more important to me than Puff and Big meeting. It's never been the center of my life. I know, I can't help that that's what people think.
But I think that that level of indifference leaves room for critiquing.
dh: Oh, for sure. It also opened up space for access. You know what I mean? I definitely loved the music, and know lots about it, but me and Jay-Z became friends because I critiqued his first album and said that it was hyper-capitalist, and cartoonishly misogynist, or whatever, in The Village Voice. So that's how we became friends. 

But it wasn't all critique. I loved lots of albums, and then it stopped being . . . well I don't know if it was ever for me. Because I was there when Mobb Deep was making The Infamous, and when Biggie was making his albums, and when Snoop was making Doggy Style. And I was bearing witness, but there were always the women.

So in this moment — even as someone who's just an outsider, maybe because I'm [from] a whole different generation — I see what's happening now. I see that these women are on top form. That they don't belong to crews, that they're out here on their own, that they're the most interesting thing happening in the industry right now. Anyone with eyes, and who's not wedded to some idea of what hip-hop should be — super male — can see that this is the most interesting period for hip-hop.

All interviews included in this piece were completed prior to May 2, 2023.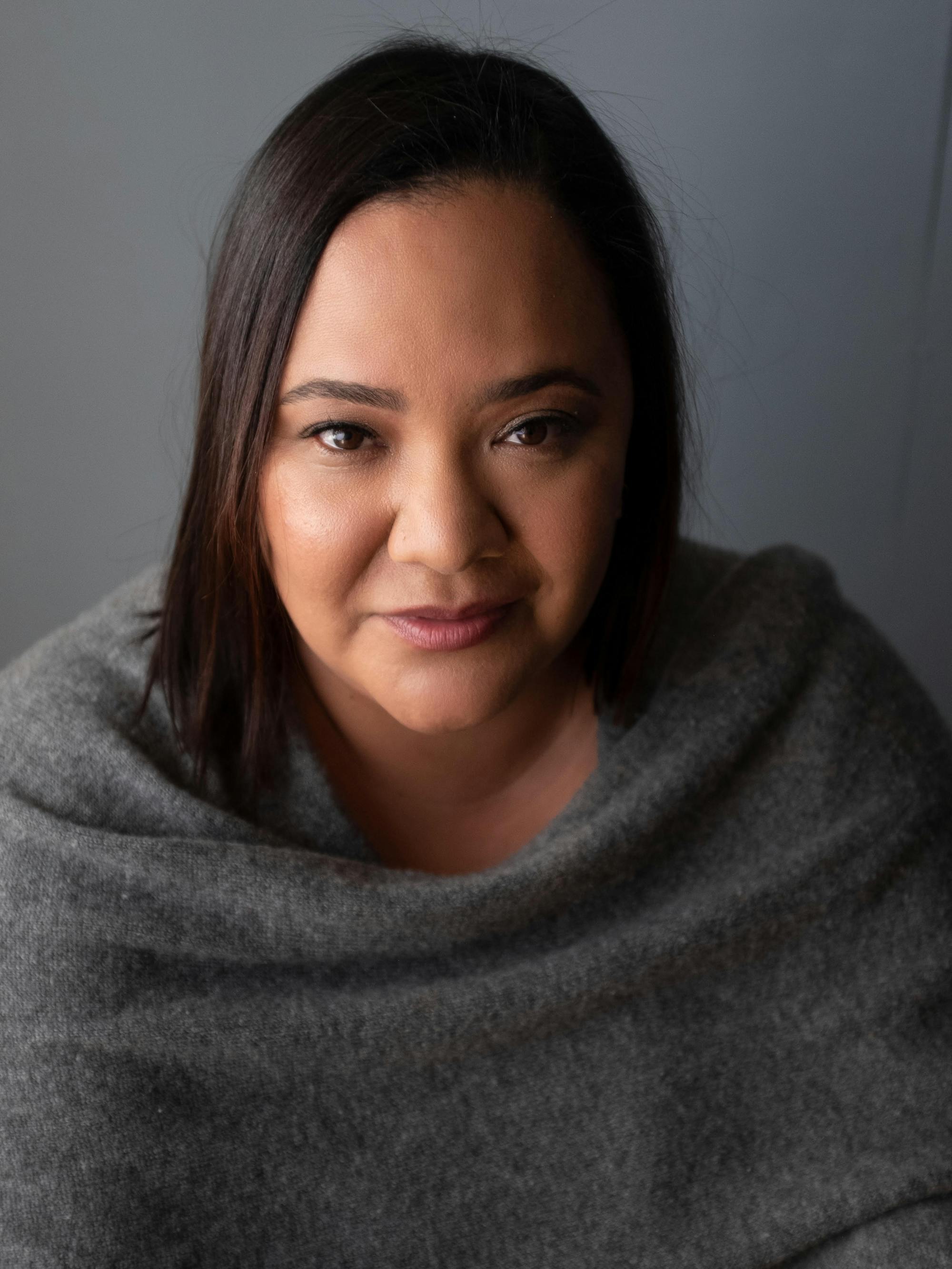 Photograph by Crystal Murphy