Descendant pays tribute to Africatown and the legacy of the Clotilda, the last slave ship.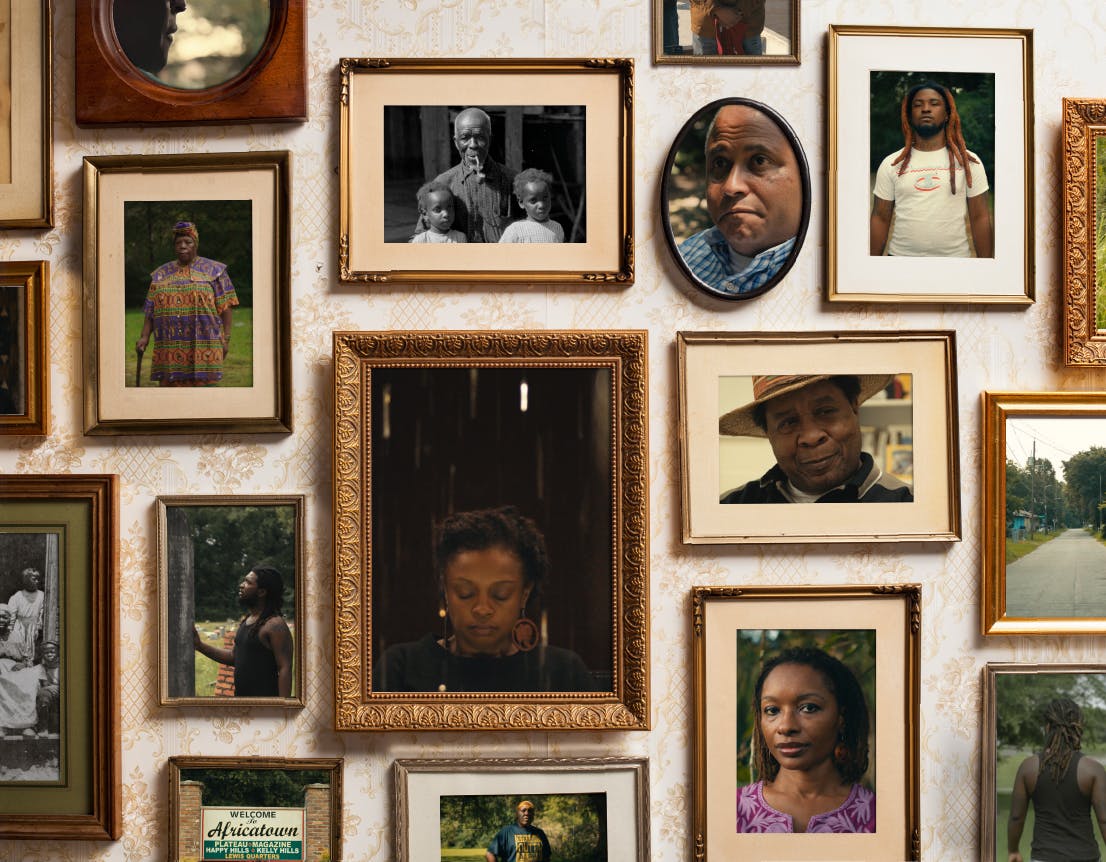 At face value, Margaret Brown's documentary Descendant is largely concerned with the 1860 voyage of the Clotilda, the last documented slave ship to arrive in America, some 50 years after the end of the transatlantic slave trade. Brown traces the ramifications of the Clotilda's passage and what followed for the 110 people forcibly brought to the coast of Mobile, Alabama. 

Yet while much of the film is spent looking for the wreckage of the ship, the film's true focus is the community of Africatown, an enclave populated by the families of those who arrived on the Clotilda. Their ancestors' legacy is kept alive decades later through various descendant organizations and committees.  
One of the things that perpetuates this story is the fact that the people of Africatown — although all are not blood-related, although all are not related to the Clotilda — are kin.
As Africatown's resident historian and folklorist, and a long-time collaborator of Brown's, Dr. Kern Jackson — who co-produced both Descendant and the director's 2008 documentary, The Order of Myths — served a pivotal role in telling the story of this community, which experiences tremendous upheaval when the remains of the ship are unearthed. "What I hope this film sheds light on is the trauma that [this] has forced the Africatown community into," he says. Jackson also points out that the members of the community have long stood firm against disenfranchisement and environmental injustice — and have been brave and unrelenting in their efforts to educate others about the past, and to seek restitution.  

"One of the things that perpetuates this story is the fact that the people of Africatown — although all are not blood-related, although all are not related to the Clotilda — are kin," says Jackson. "This has been the one location in Mobile County where there's been absolute resistance to certain types of oppression. So, what we say is, as people of color, these people stayed . . . they've been holding it down.

"Descendant creates opportunities for them to receive justice in whatever form they need justice to look like," Kern adds. "The story is . . . Man, you couldn't kill this story. And people have tried. That's the power of the story."