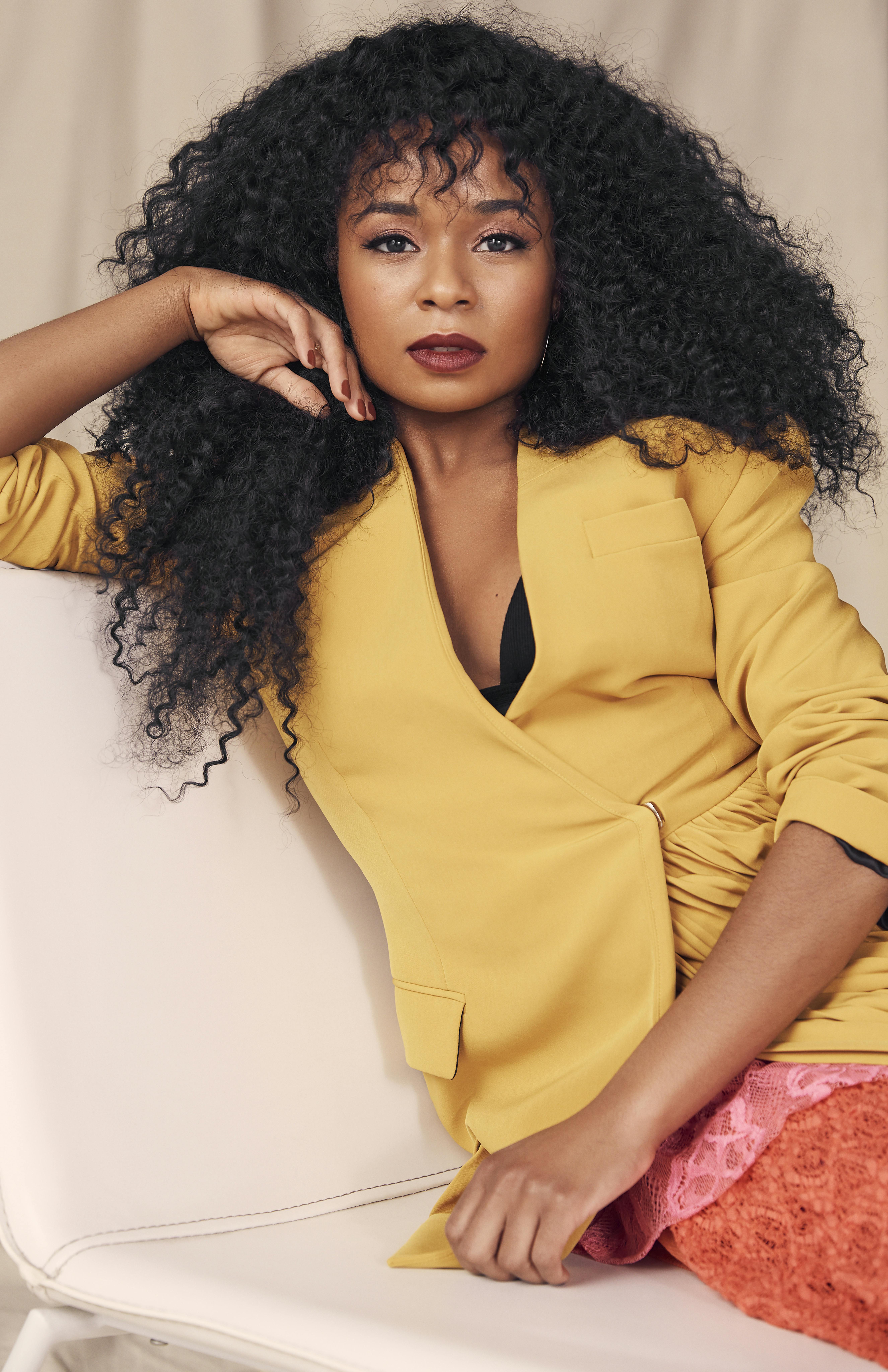 The Breakthrough: Alexis Floyd
ANNA WHO? 
When Alexis Floyd landed an audition for Shonda Rhimes's Inventing Anna, the new miniseries about art world scenester-turned-world-class con artist Anna Delvey, she was excited, if a bit in the dark. Floyd was barely out of Carnegie Mellon with a degree in musical theater when Delvey was infamously grifting her way through Manhattan's elite social scene: "I have a very complex relationship with the digital world, so I'm not totally surprised I missed Anna's story," Floyd says of the German (or was she Russian?) expat whose story garnered tabloid headlines in 2017, "but it was pretty wild to type 'Anna Delvey' into Google and have things pop up right away."
Even more exciting for Floyd — who recently recurred on Freeform's The Bold Type — was the prominence that Neff, the character she hoped to play, had in the New York Magazine story that inspired the drama. "Neff was really a central voice for this mystery, a kind of viewfinder into something that felt like a ghost story to me," she says. 
THE EARS HAVE IT 
Floyd didn't have a great deal of information about Neff, the concierge who befriended Delvey while she lived rent-free in a SoHo hotel for several months. "I remember trying to find my way into Neff and just not being totally sure," Floyd says. "My friend who was helping me tape my audition was like, 'Yeeaaah, I don't know if that was our best.' I was a little heartbroken." Weeks later, Floyd received some great news. "My managers called and said, 'Shondaland doesn't even need you to have a callback. They just want to sit down with you.' We got on the phone, and they were like, 'You really sound like her. How did you get her sound?' I think there's just this magical alignment between the two of us."
THE REAL DEAL 
After she was cast opposite Emmy Award-winning Ozark actor Julia Garner as Anna, Floyd spent time with the real-life Neff. "We got dinner shortly after I got the job and probably spent three and a half hours together," Floyd says. "She is incredibly self-aware and self-confident, but in a very graceful way, and that was wonderful to play in the midst of this glitter tornado of a show."