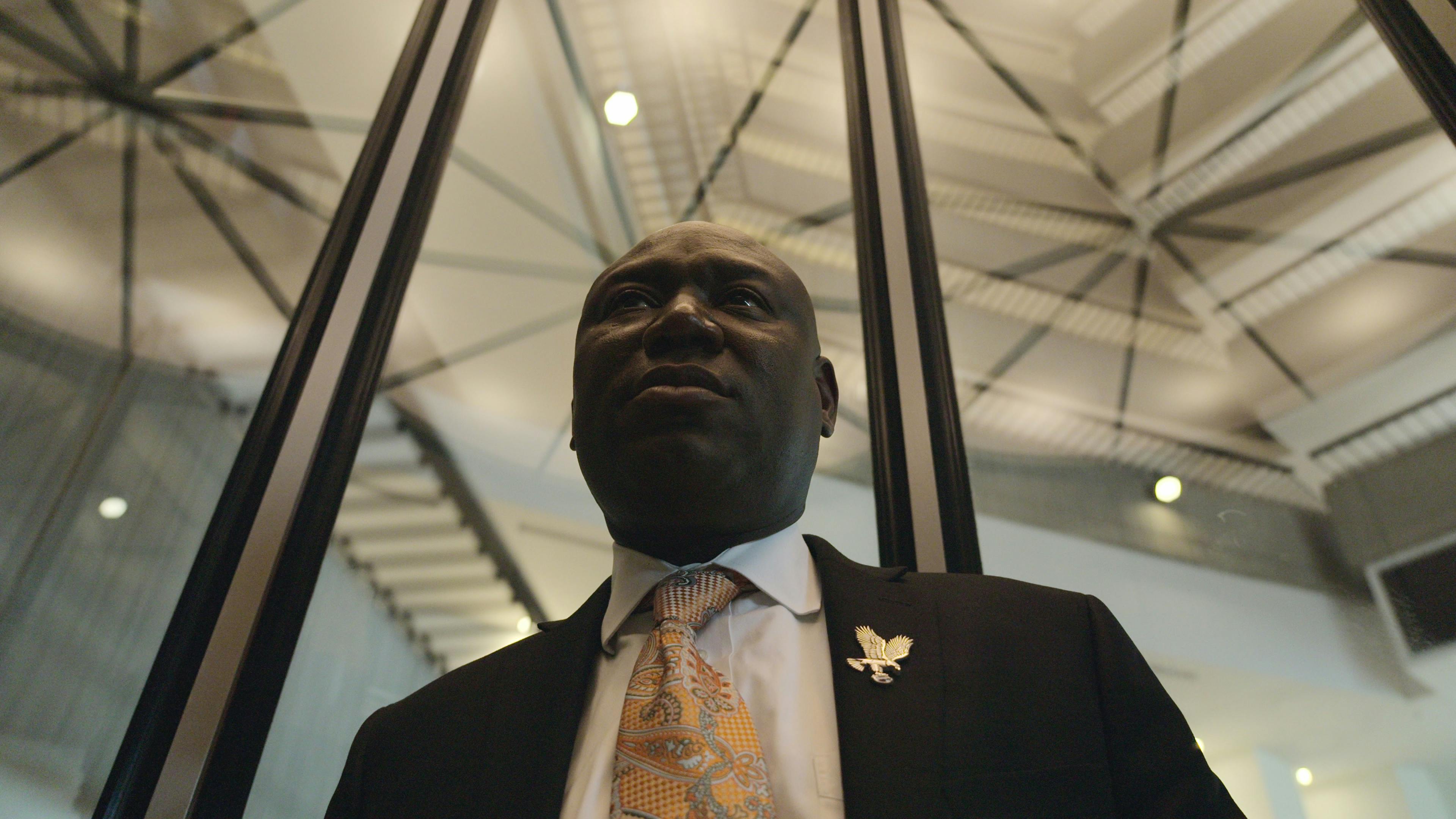 Director Nadia Hallgren shares an intimate portrait of civil rights attorney Ben Crump in her documentary.
Here are some names we'll remember forever. Trayvon Martin. Tamir Rice. Eric Garner. Michael Brown. Ahmaud Arbery. Breonna Taylor. George Floyd. And then there are countless other less high-profile deaths of Black Americans like Corey Jones and Andre Hill that never broke out of the country's 24-hour news cycle. But one lawyer has represented all of these aggrieved families hoping to gain justice through civil litigation — the most viable option since police convictions are rare.
His name is Ben Crump.
For more than a decade, Crump has been the leading trial lawyer for Black families across the country who have been impacted by extrajudicial killings, lending his expertise, compassion, and magnanimity. Present at press conference after press conference, Crump is no stranger to cameras. But for the first time, in Civil, a documentary by Becoming director and cinematographer Nadia Hallgren, the lens turns to Crump, the man. "[Hallgren] would capture those moments when you are so alone. It's very vulnerable," Crump says of the experience. "Like after you talk to George Floyd's family, you see the video and you've been strong for everybody else. And then you are agonizing about having to go get justice for a human being who was tortured to death."
With active threats on his life, letting cameras into Crump's day-to-day wasn't always easy. "Even though I'm a public figure, I'm still a private man, and I'm always concerned with what I do about safety," he says. But in Hallgren's intimate portrait of Crump, whose faith in the possibility of equal justice under the law never wavers, we find hope. "I'm honored to allow the world a firsthand account to witness the future of justice that can be achieved when we refuse to let our brothers and sisters be marginalized by the enemies of equality." Crump credits Hallgren again and again with helping to capture his life's mission.
The following is a conversation with Civil's director Nadia Hallgren that has been edited for clarity.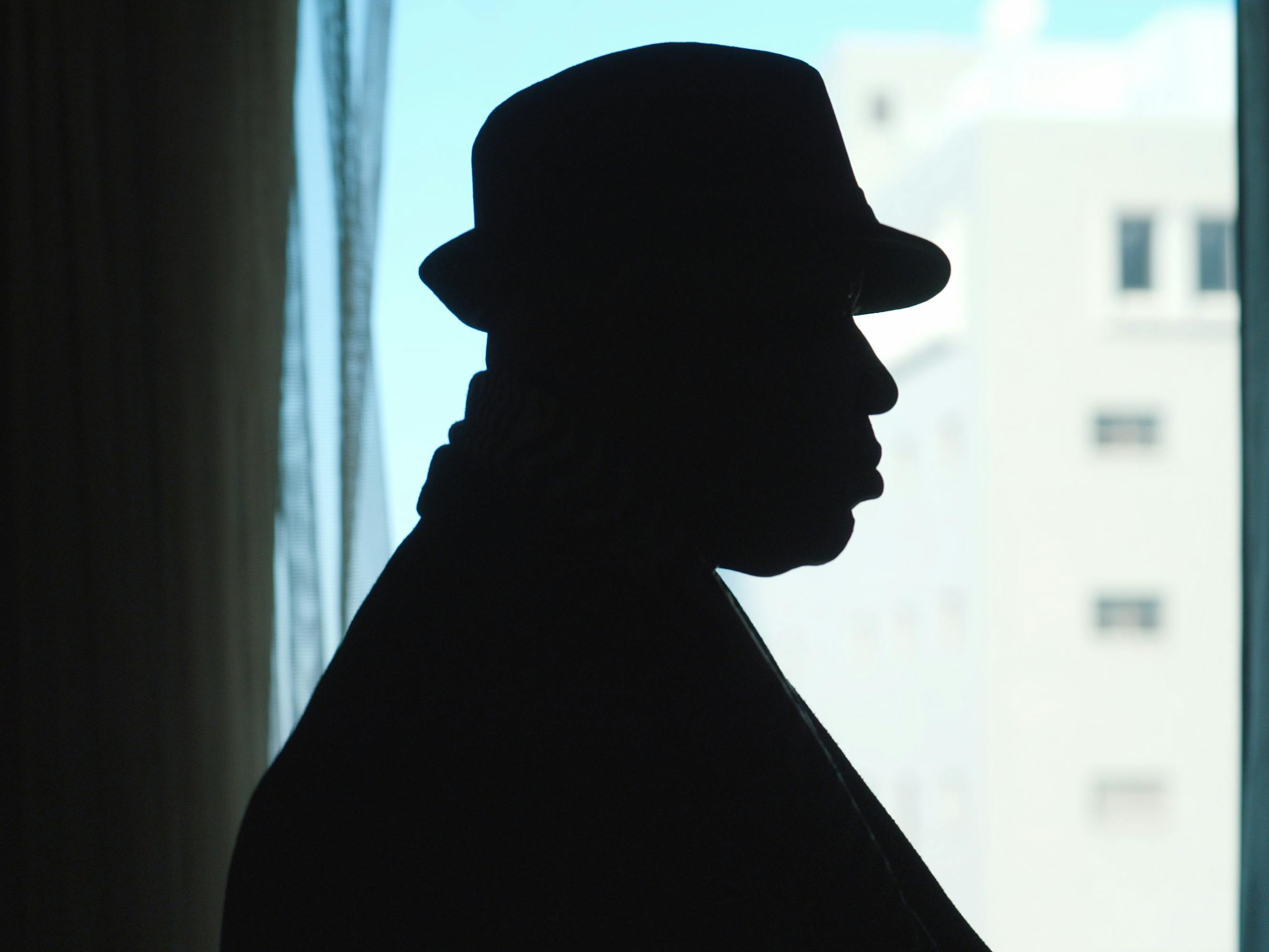 Collier Meyerson: How were you able to gain Crump's trust?
Nadia Hallgren: I've been working in documentary film for 20 years, and I came up as a cinematographer. Before I started directing, a big part of my role was falling back and doing as little to interfere with the process of what was happening around me [as possible]. And when I started filming with Ben, I was just there and kind of hanging back.
Surprisingly, there are so many moments of levity. How'd they factor into your filmmaking and editing process?
NH: The first trip we took with Ben was four days, and what we experienced with him was just nonstop tragedy, emergency, and unbelievable injustice at every turn. We would be in the car with him, and he'd get a phone call with news that something [horrific] had happened. And all this would be happening as we were on our way to another tragedy. Then the next day, we'd wake up to news that we'd have to go somewhere else because tragedy had struck yet again. But in the in-between moments Ben managed to be joyful, funny, warm, patient, and generous. I remember telling my producer that the only way this film can fail is if we fail to show who Ben truly is. Because it's too much to bear otherwise.
In the film, these moments felt like much-needed relief.
NH: Just when we felt like we couldn't bear it anymore, Ben would be the thing that brought us back. I wanted the audience to feel that too. Ben is so hopeful, and when I felt unhopeful, I always thought, He knows something that I don't know and I have to keep going on this journey. You build faith in him.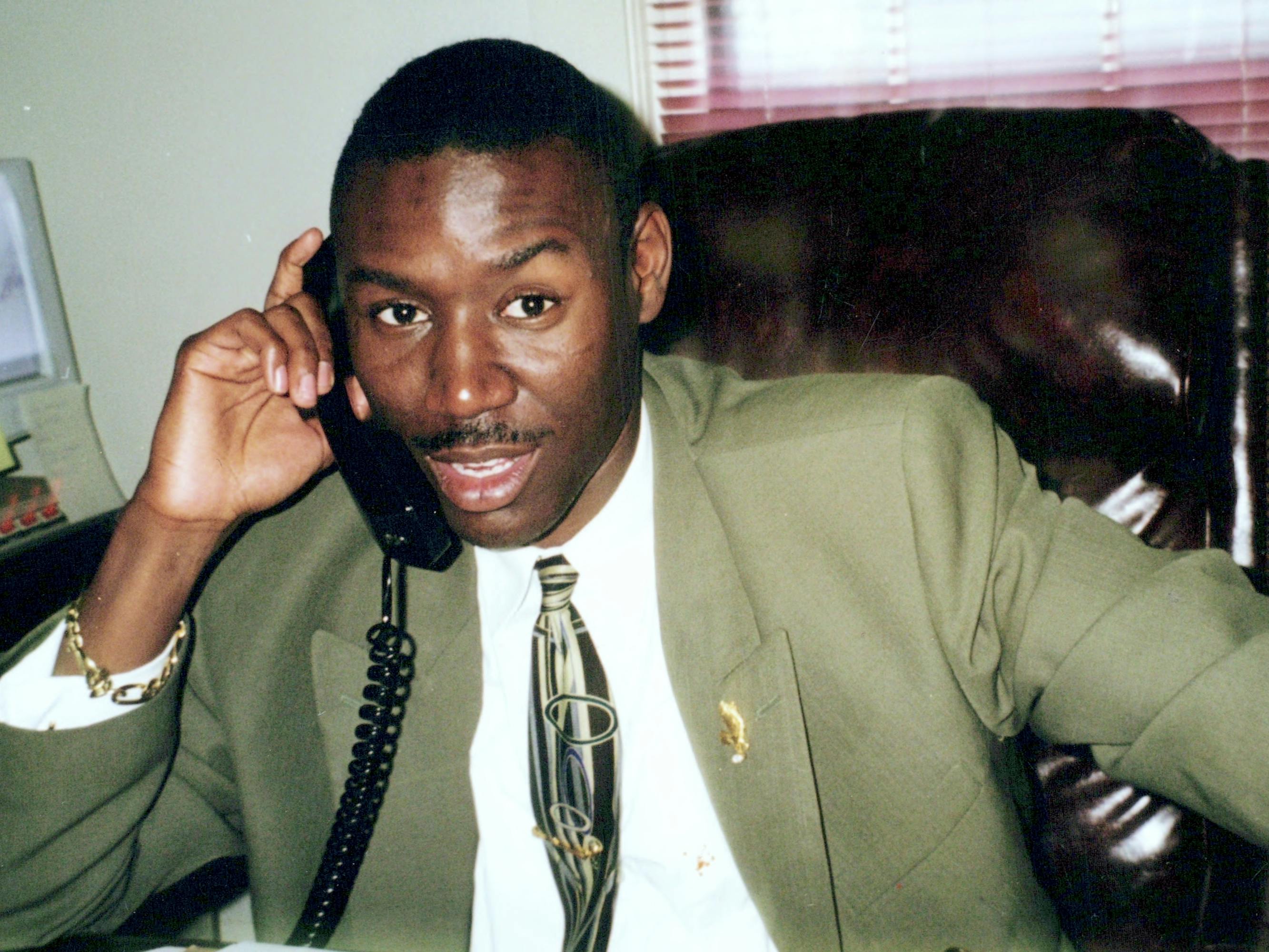 It does seem that he really believes in the possibility of one justice system and eventually an equitable society. And that every inroad makes a difference. How was it to experience that idealism?
NH: I'm in awe of Ben's faith. I can't say that I have anywhere near that same amount of faith, but I found it so interesting as a character study to be around someone like him. I wished that by the end of making this film, I would be as hopeful as Ben, that I would see this thing that Ben sees and feel what he feels. I can't say that I do, but I definitely get it on a deeper level.
One of the most significant things I heard him say was, "Every day you wake up and someone else's emergency becomes your emergency." I was just thinking, Most of us are trying to avoid emergencies every day, right? Like, I'm not getting involved with that; I'm going to try to prevent anything from happening in my life or my family's life. But Ben runs into the burning building. He goes toward every emergency that he's called to. Of course, he's not naïve, and it was important to show that, but it was also important to show that he wasn't going to let these setbacks drive him out of what his mission is. 
Crump's firm takes on civil rights matters outside of police-involved killings, and you capture some of these endeavors. Can you talk a little bit about your decision to depart from his more high-profile cases?
NH: Ben's belief is that racism and discrimination are part of the fabric of our entire society. It's not just in those moments police commit excessive-force murder. There are a million ways to kill us, whether it's kill our spirit, kill our joy, our ability to earn a living and provide for our families. We know what that leads to — mental health issues, depression, substance abuse, the list goes on. The things that plague our community aren't just in those big, high-profile moments. And so to give the film some variation, as well as tell Ben's story, tell the story of America, and tell the story of systemic racism in this country, we decided that we were going to pursue other cases that were a departure from police excessive force. 
Crump is incredibly media savvy. Did you ever feel like you needed to poke through his facade?
NH: It was a challenge to get Ben to reveal himself. He often says, when he has those 90 seconds or two minutes on television, his goal is to tell the story of a victim and their family, and the injustice in America, and that's it. So he sticks to the talking points. And so there's very little that anyone really knows about Ben Crump personally. And sometimes — we didn't even know it until we were in the edit — we were like, We have to get deeper into him as a person, as a father, as a friend, his motivation beyond winning a case, and how that goes back to him as a young boy in America. A lot of what we do is look for those in-
between moments. So I [might] ask Ben a question and he's on, and he says the talking points. Then he might say something after that and trail off. It's usually the trail-off part that is what we really want to know. That is the stuff that ended up in the film.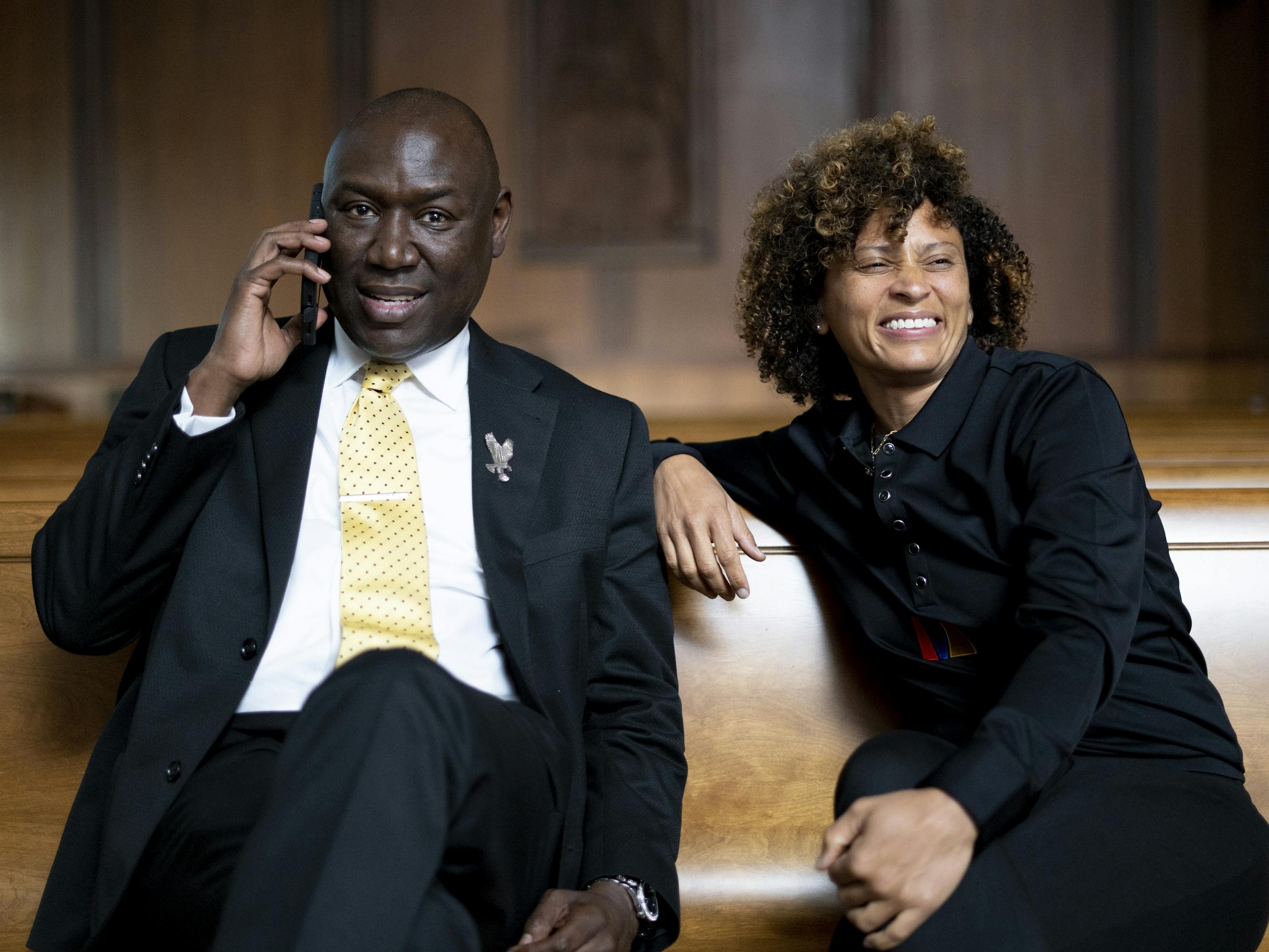 How long did you film for and what was the editing process like?
NH: We filmed for a year and then we were in post. We started editing while we were still filming. There were events after we stopped filming where I asked the question, Should we film it? But I knew my editor would kill me. The hardest part of that was cutting out some of the details of each case that are so important and really humanize people or tell these egregious details of what law enforcement has done. You're like, God, I want everyone to know this, but you only have a certain amount of time to get your point across.
You made Becoming, the documentary on former First Lady Michelle Obama. Were there any similarities in your filmmaking process?
NH: I was told that whoever directed Becoming needed to have a very small footprint because of security and the motorcade. At some points, it could only be one person filming with her. And so that person should know how to direct, film, [do] cinematography, and how to run sound. Since my background is in very low-budget documentary filmmaking, I just figured out how to do all that stuff over the years. And that in and of itself was similar to filming Ben. We were in the height of COVID, and so the crew had to be very small.
What do you want viewers to walk away with after watching this film? 
NH: I want people to understand more about Black life and the Black experience in more nuanced ways than perhaps we've seen. That's always the goal. These killings happen all the time. And it happens to us wherever we live, whatever our socioeconomic background is. It's a story of people understanding what that experience is like and, hopefully, having a little bit more empathy, compassion, ability to understand right from wrong, and how we got here. Maybe we figure out how to make this country a better place.