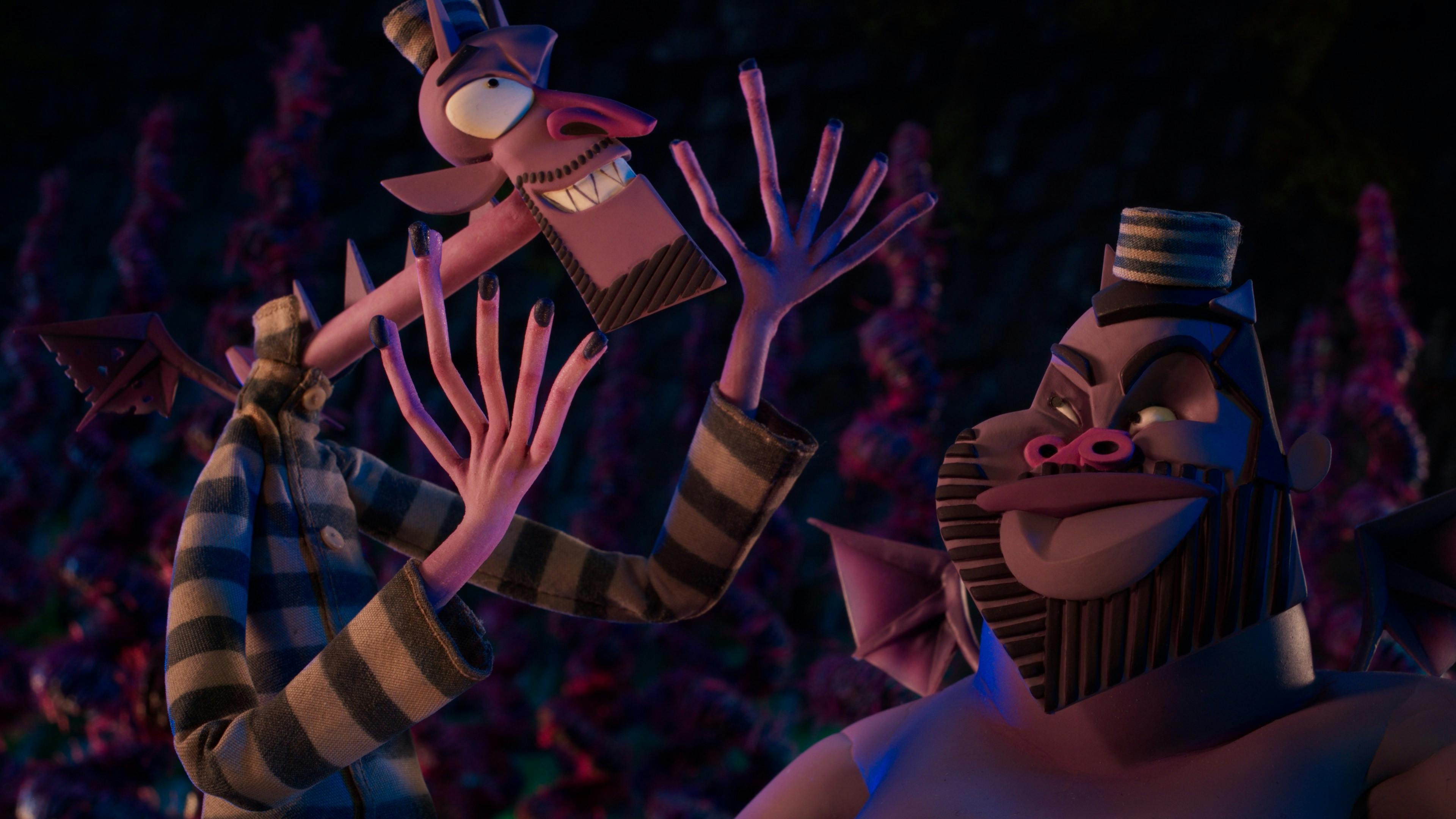 Stop-motion legend Henry Selick enlists Jordan Peele to tell a story that is both personal and political.
Wendell & Wild's convergence of eccentric characters and interwoven plot points is both epic and dizzyingly fantastical. Case in point: The movie's titular characters (voiced by Keegan-Michael Key and Jordan Peele) are a pair of demon brothers condemned to traverse the scalp of colossal underworld lord Buffalo Belzer (Ving Rhames), squirting hair cream into each one of his individual follicles as punishment for plotting a redesign of Belzer's amusement park for dearly departed souls. Wild discovers, while sneakily nibbling hair cream on the job, that it also sparks hallucinations of a green-haired orphan named Kat (Lyric Ross). Recently moved from the juvenile justice system to a dilapidated Catholic school, Kat contends with guilt over her parents' death and a burgeoning feeling that she's somehow different. And that's just the first 10 minutes.
Made in stop motion by legendary director-writer Henry Selick, Wendell & Wild is a whimsical adventure that darts between charmingly creepy worlds with ease, all the while threading a needle that binds its characters together in delightfully unexpected ways. Selick, the animation pioneer responsible for films like 1993's The Nightmare Before Christmas and 1996's James and the Giant Peach, puts his signature flair for the fantastical to good use, depicting Kat's surroundings and the underworld in rich, finely rendered detail. "What I love most about stop motion is it's live action in miniature. You have real sets, real lights; there's costume, hair. It's much more tactile," Selick says. "We set up these black curtains around every set. Behind every curtain, there's a magic show going on."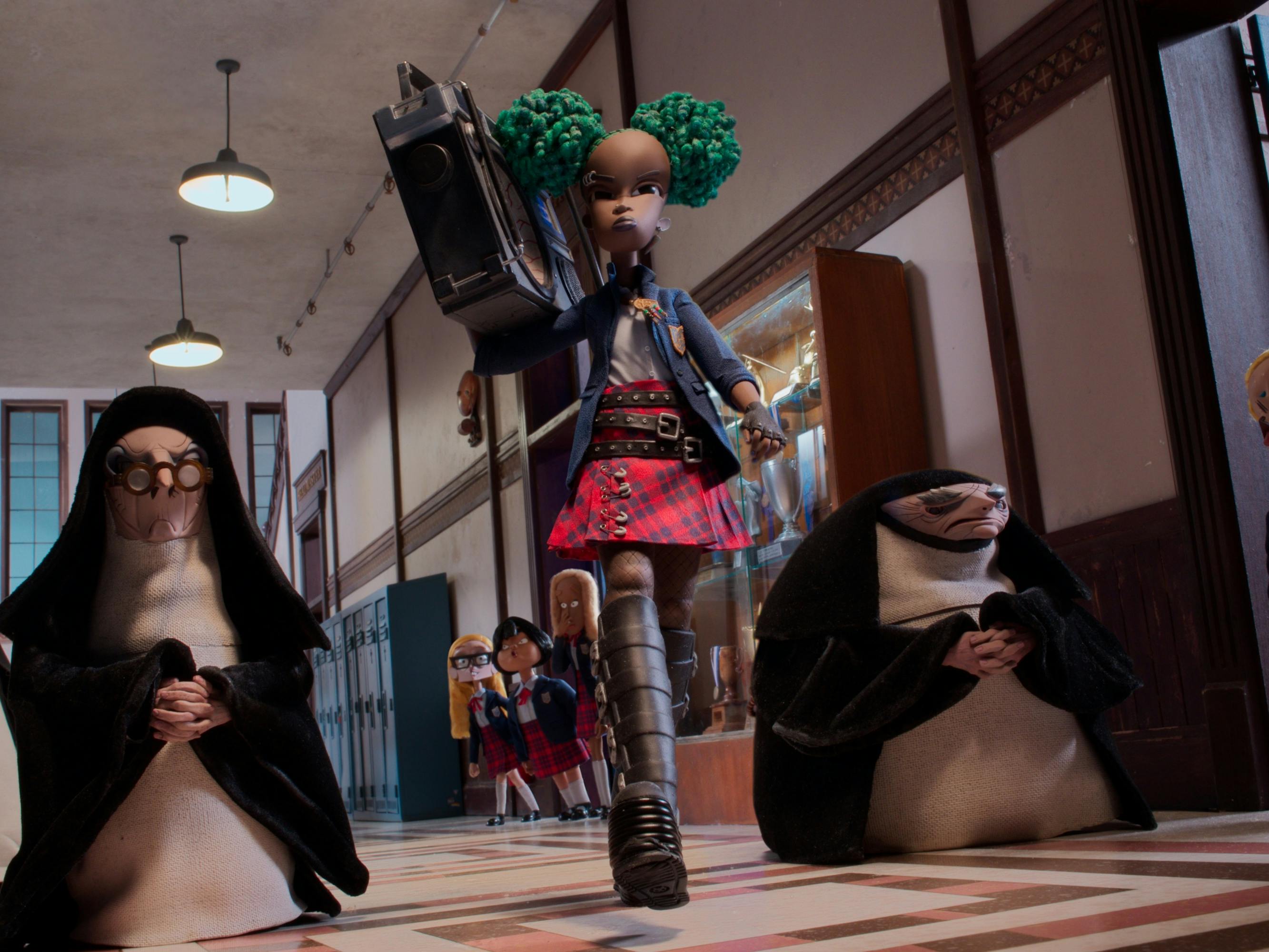 Along with the supernatural, the film grapples with themes like grief, alienation, mass incarceration, community, and corruption as seen through the eyes of Kat. "It's part of the story. It's not waving a flag," Selick says of the real-world issues that plague his protagonist. Kat's problems are intensely personal — indicative of the many ways her world has unraveled since the untimely death of her parents — and yet inherently political, too. 
Perhaps unsurprising for such a layered tale, Wendell & Wild evolved over a long period of time. "It took a while to shape it all and make it cohesive enough that we could take the next steps," Selick says. At first, he explains, "It was just a story I'd written when my grown sons were kids." Years later, when Selick reached out to Key and Peele about working on a project together, the story of the demon duo was among the ideas he pitched. "I feel like they're the best comedy duo, maybe ever," says Selick. "Their range, their inventiveness, is just insanely good."
Unbeknownst to Selick, Peele (Get Out, Us) harbored a personal passion for stop motion animation. In addition to voicing a character, the actor-director, who majored in puppetry during college, proposed that he produce the film and work with Selick on the script. "Nothing but good came from that," says Selick. "His instincts are right."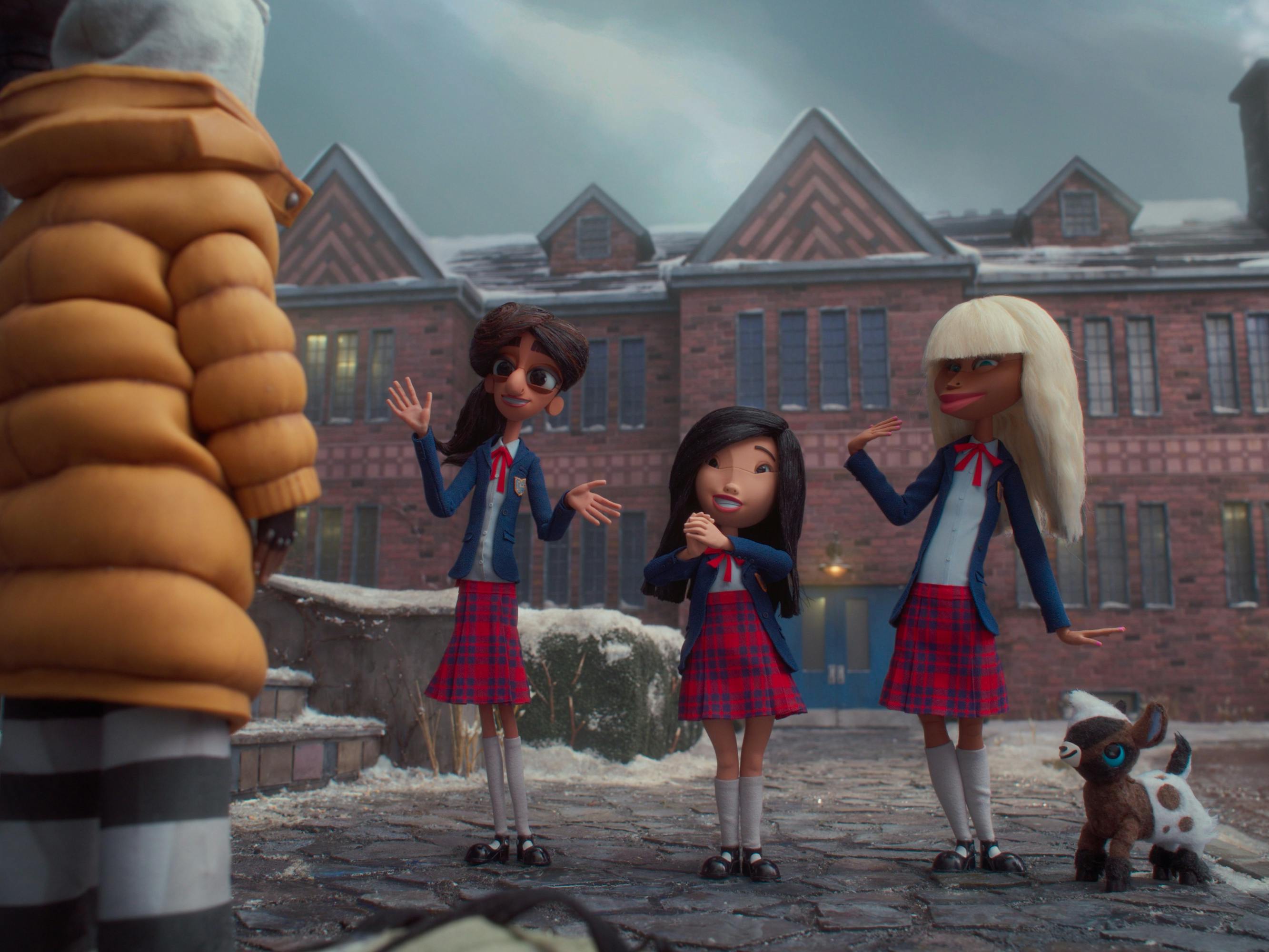 One of Peele's most significant suggestions for Wendell & Wild was to tell the story from Kat's perspective. While Selick worried that a fantasy film about a young female protagonist might resemble the beats of his 2009 movie Coraline a bit too closely, Peele insisted that Kat's story was one worth telling. "He said, 'I want to help you make films that I would want to see when I was a kid. I want to see myself in the films,'" Selick recalls. From there, Kat's identity clicked into place: "She's got to be African American and she's going to be into Afropunk." 
Selick enlisted a powerhouse roster of established talent, while also searching for emerging actors who could bring nuance and authenticity to the table. Among the school's students and staff are Father Bests (James Hong), a priest who'll do anything to save his school; Raúl (Sam Zelaya), a teen whose recent transition has ostracized him from his peers; and Sister Helley (Angela Bassett), a nun with a dark past.
Of Sam Zelaya, the up-and-coming trans actor who voices Raúl, Selick says, "We auditioned a whole lot of people, but he just embodied the part." Lyric Ross, known for her role on This Is Us, plays Kat to perfection. "She brought specificity to the sound of the voice, a kind of truth to the character," says Selick. "And man, she understood the character so well. By the second recording session, she would say, 'Well, Kat wouldn't say that.' She was embracing the character, and she made it her own. She was incredible."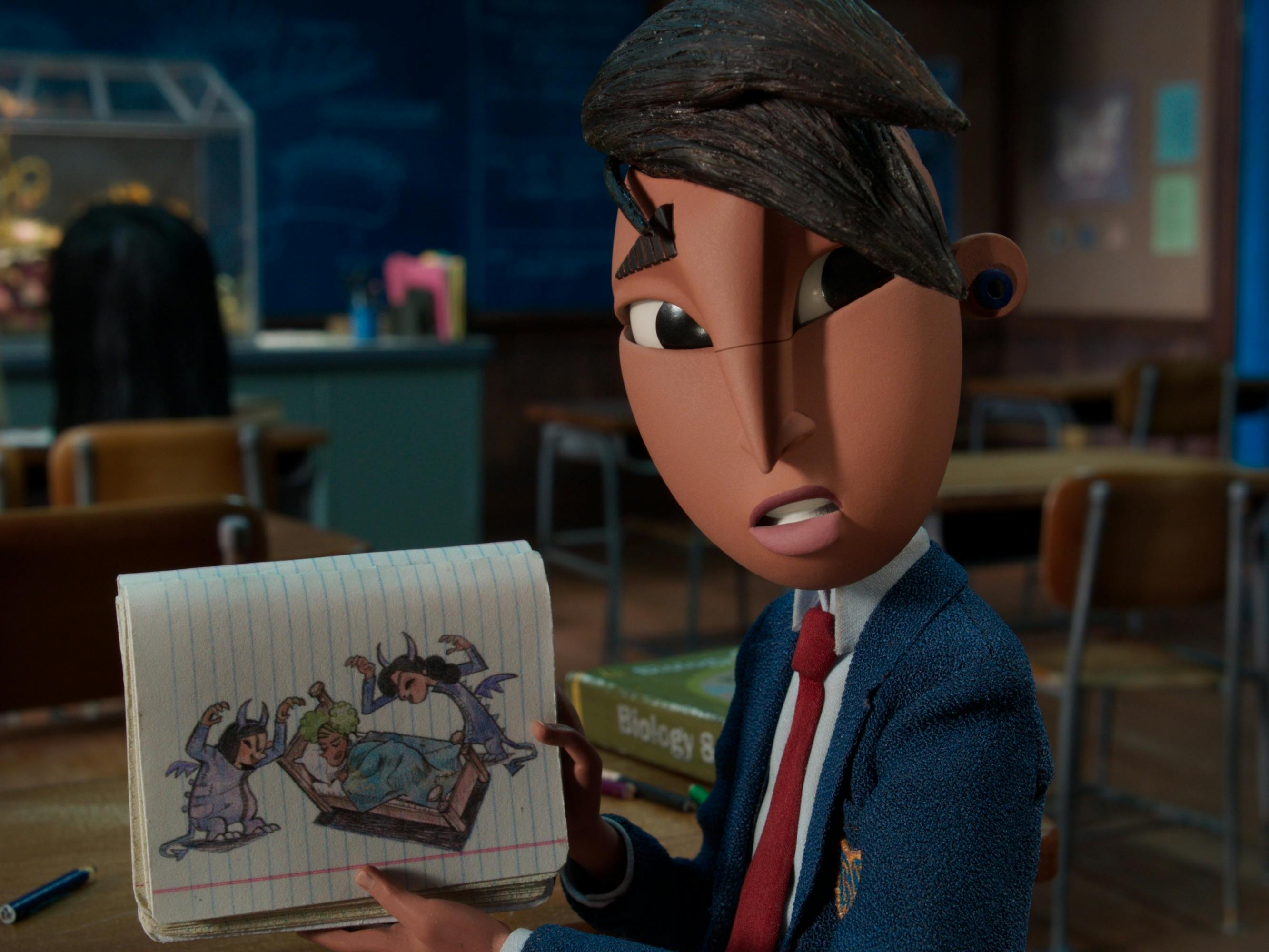 As the backstories of Kat and her cohort began to crystallize, so too did their visual representations. Character designer Pablo Lobato, an illustrator by trade whose work has been featured in The New Yorker and The Village Voice, took his "Picassoesque" style and made it three-dimensional. "He is a total genius,"
Selick says of the designer's work. While some of the characters are modeled to resemble their voice actor, Lobato researched everything from African masks to Mesoamerican sculpture in order to acknowledge each character's cultural heritage.
While Wendell & Wild would have had ample material to work with even if it only dealt with demons and the undead, the film reaches further, toward difficult themes and characters, ultimately satisfying the soul. "It's a complex film," says Selick. "It's going to be a little bit of work for people, but I would like to think it's rewarding."