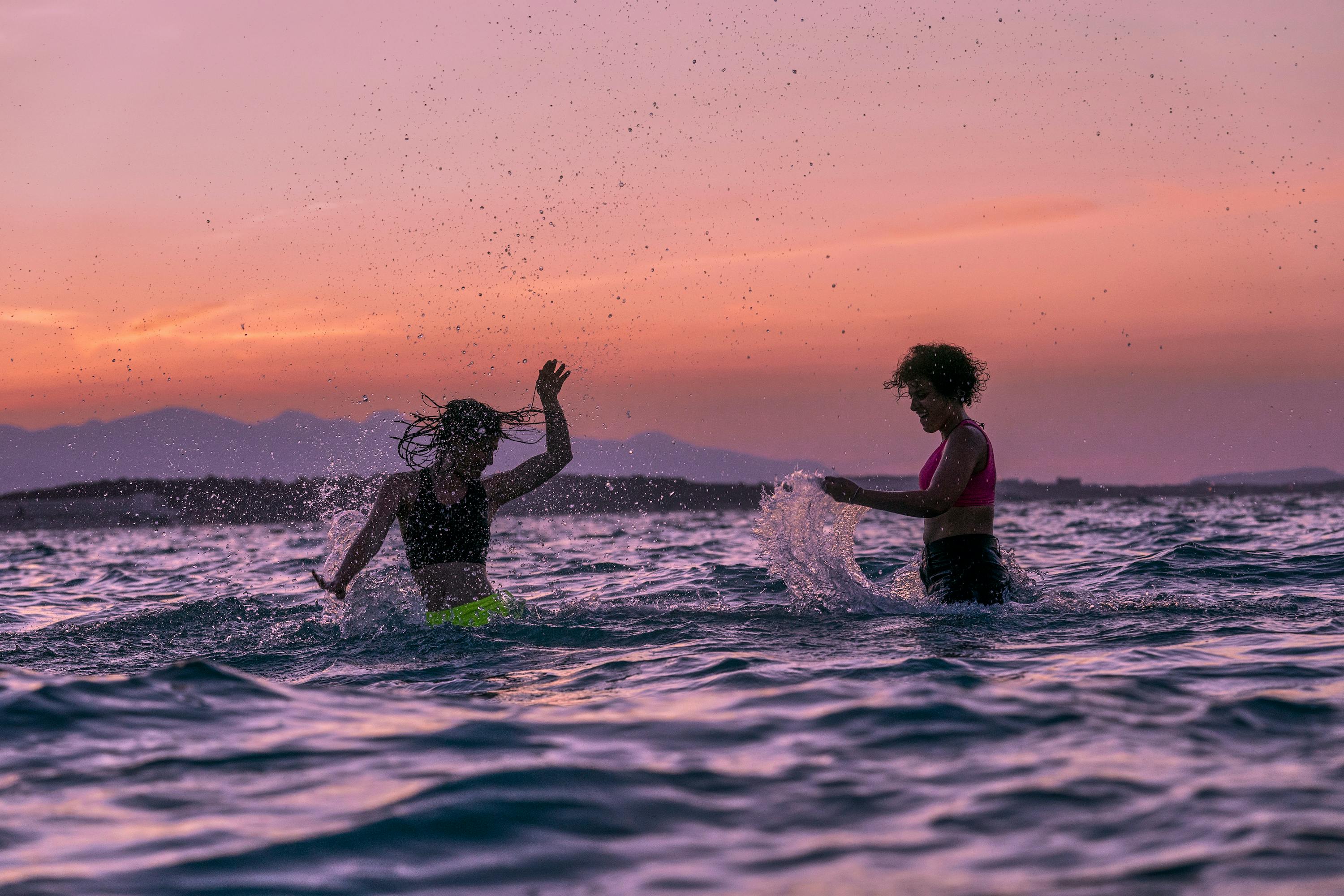 The Issa sisters portray the Mardini sisters' epic voyage from Syria to Berlin.
Most sisters have had to help each other overcome adversity — but the Mardini sisters have more than most. They fled their homeland of Syria amid bombings. They endured a grueling journey across the Aegean Sea, beginning in an over-capacity, leaking dinghy — and ending with them jumping out to swim, to take pressure off the raft and ensure the lives of their fellow refugees. They navigated tense border crossings, near-accidents, and new friendships. And after finally arriving in Berlin and scaling mountains of paperwork, the Mardini sisters convinced a swimming coach to take them on, building on their professional swimming experience from competing at a national level back in Syria. In 2016, Yusra was selected for the Refugee Olympic Athletes Team and competed in the Rio de Janeiro Summer Olympics, while Sara took on the brave task of volunteering in refugee aid in Lesbos. 
Helmed by the award-winning director of My Brother the Devil, Sally El Hosaini's The Swimmers features sisters Manal and Nathalie Issa in the roles of Sara and Yusra and charts the Mardini sisters' winding refugee journey to realizing their advocacy and Olympic dreams. Penned by El Hosaini and BAFTA and Tony Award-winning writer Jack Thorne, and co-produced by Exodus: Our Journey to Europe filmmaker Hassan Akkad, The Swimmers goes beyond news footage of refugees to paint a realistic portrait of sisters weathering life's obstacles together, and celebrating together too.