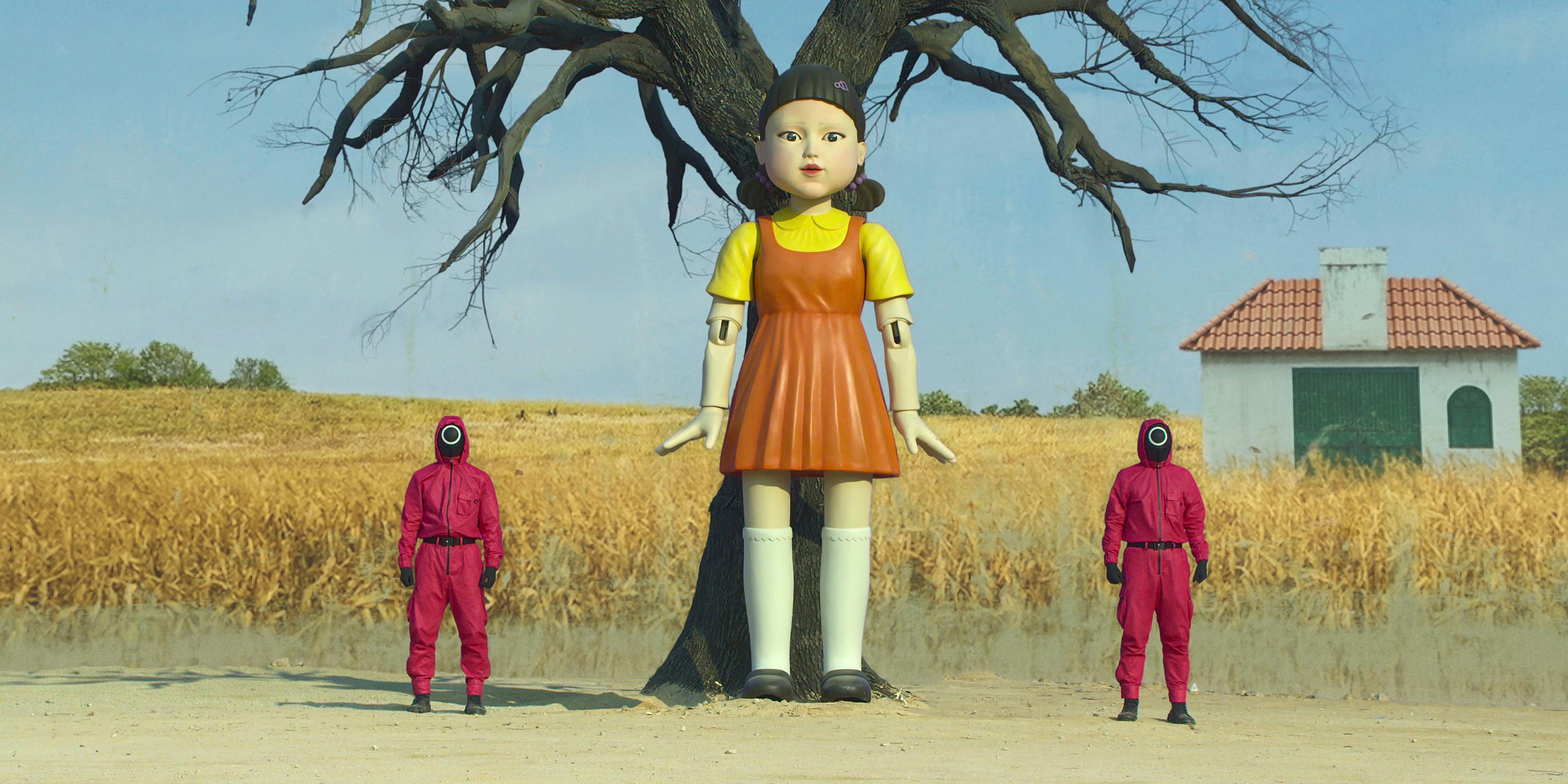 On the ominous prop in the record-breaking Korean sensation.
Of the many arresting, hallucinatory images in the first episode of breakout Korean-language sensation Squid Game, is the towering Red Light, Green Light robot, an overgrown doll in pigtails and knee socks — equipped with imperceptible motion sensors and automatic weapons. One false move after she calls "Red Light!" proves fatal for the unwitting participants who find themselves on the field of play.
The larger-than-life machine was the brainchild of the series' production designer Chae Kyoung-sun, who modeled the design after Young-hee, one of the duos from the 80s textbook Chul-soo and Young-hee. Flanked by costumed guards holding machine guns, the bare branches of a tree stretching out behind her, the robot looms ominously over the contestants as they try to reach the finish line — and to make sense of the surreal landscape before them.
"This juxtaposition evokes both the memories of childhood and the sense of fear at the same time," the production designer says. "The walls are decorated with fields of reeds and a clear sky, the kinds you would see in a storybook. But the fields and the clouds are not real, and once the game is over, the ceiling closes over the confused faces of the survivors and the dead."