Romy Hausmann, author of the best-selling German novel Dear Child, discusses the experience of watching her novel come to the screen.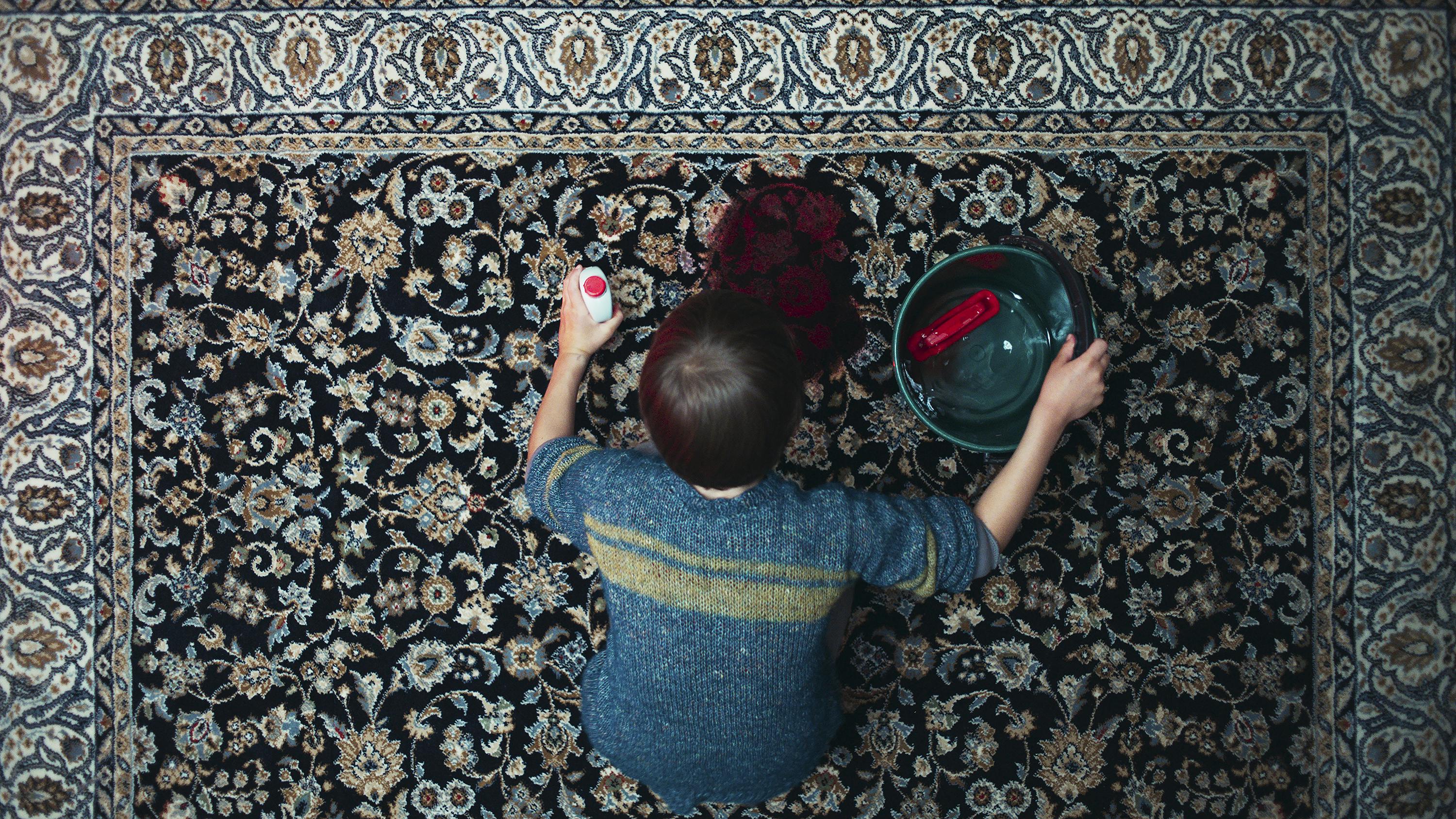 "You can't even look through the window," says nurse Ruth, tapping on the children's drawing. "You don't have to," says little Hannah. She draws a picture of her home. She paints the windows black. "The windows are sealed," she explains, "because the circulation device makes the air for us."
The new German series Dear Child is about life in a nightmarish family: Lena (played by Kim Riedle) and her children Hannah (Naila Schuberth) and Jonathan (Sammy Schrein) live in a locked hut. The husband, who has the key, decides when they eat and use the toilet. They live this way for years, until Lena manages to escape. It is then that the story of Dear Child begins.
Dear Child is based on the eponymous best-selling German thriller by author Romy Hausmann, adapted for the screen by Isabel Kleefeld and Julian Pörksen, who also directed the series. In an interview conducted by NetflixWoche, translated from the original German and edited here, Hausmann speaks about what it is like when the characters you've written come to life.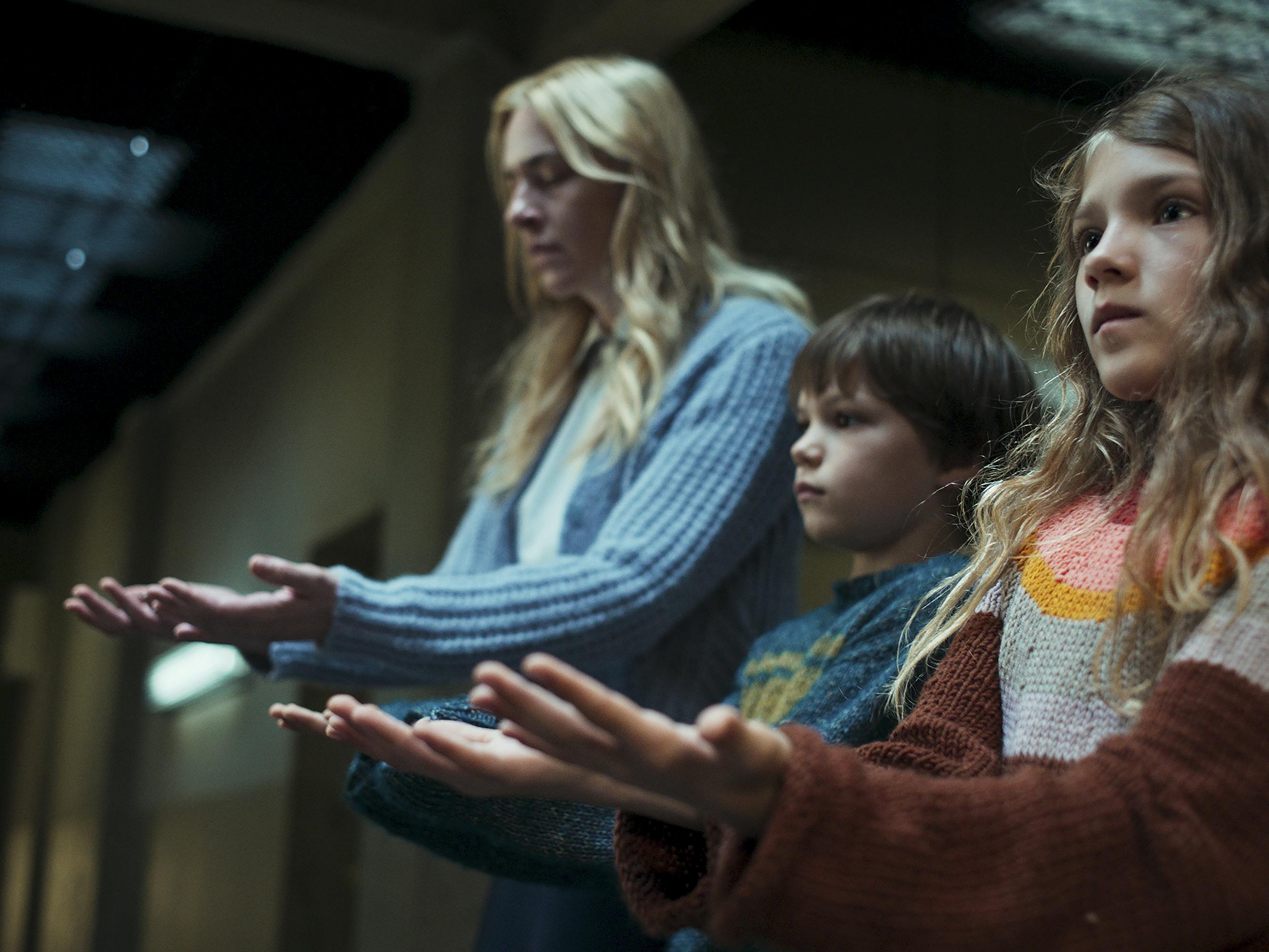 NetflixWoche: What is it like for you to see your story made into a film? 
Romy Hausmann: It was really awesome. I was on the set one day and thought, Oh my God, this is not real! There were hundreds of people, all these vans and lights, the director's clapper board that says Dear Child. When I was allowed to watch the series, I just cried over the first two or three episodes. I could not believe it. I typed this [story] into a Word document on my little laptop and suddenly it's so big. And everyone involved in the project put so much into it. They pushed their limits as much as I did in writing. 
Your thriller debut struck a chord as soon as it was published: Dear Child was one of the best-selling German novels of 2019 and number one on the Spiegel bestseller list. What did this sudden success mean for you?
RH: I still don't really understand it. I approach it a bit like an amazed child in a sweet shop. The book has been published in 26 countries. Many people have read it in many languages and they write me messages and give me feedback. This is simply the gift of my life. And through it I see what stories can trigger and how they connect people. 
You trusted the scriptwriter with your book. Is it hard to let go of your own work?
RH: It was very easy for me. I was very lucky with people like the scriptwriter and director Isabel Kleefeld and the producer Tom Spiess. I knew they understood the material. I am very glad that I had this basic trust, because otherwise it can wear you down. It was clear to me that changes had to be made. I used to work for television as well. There are things that only work on paper, but as a moving image it gets tricky. 
What is it like to see your own characters come to life? Are they as you imagined them when you wrote them?
RH: The kids are an absolute blast! In the book I imagined Hannah like in the nineties horror film The Village of the Damned. There the children have bright blond pageboy heads and shining eyes. Now in the series they are much more accurate. And the one who really blew me away was Kim Riedle. I swear, that's exactly how I saw Lena.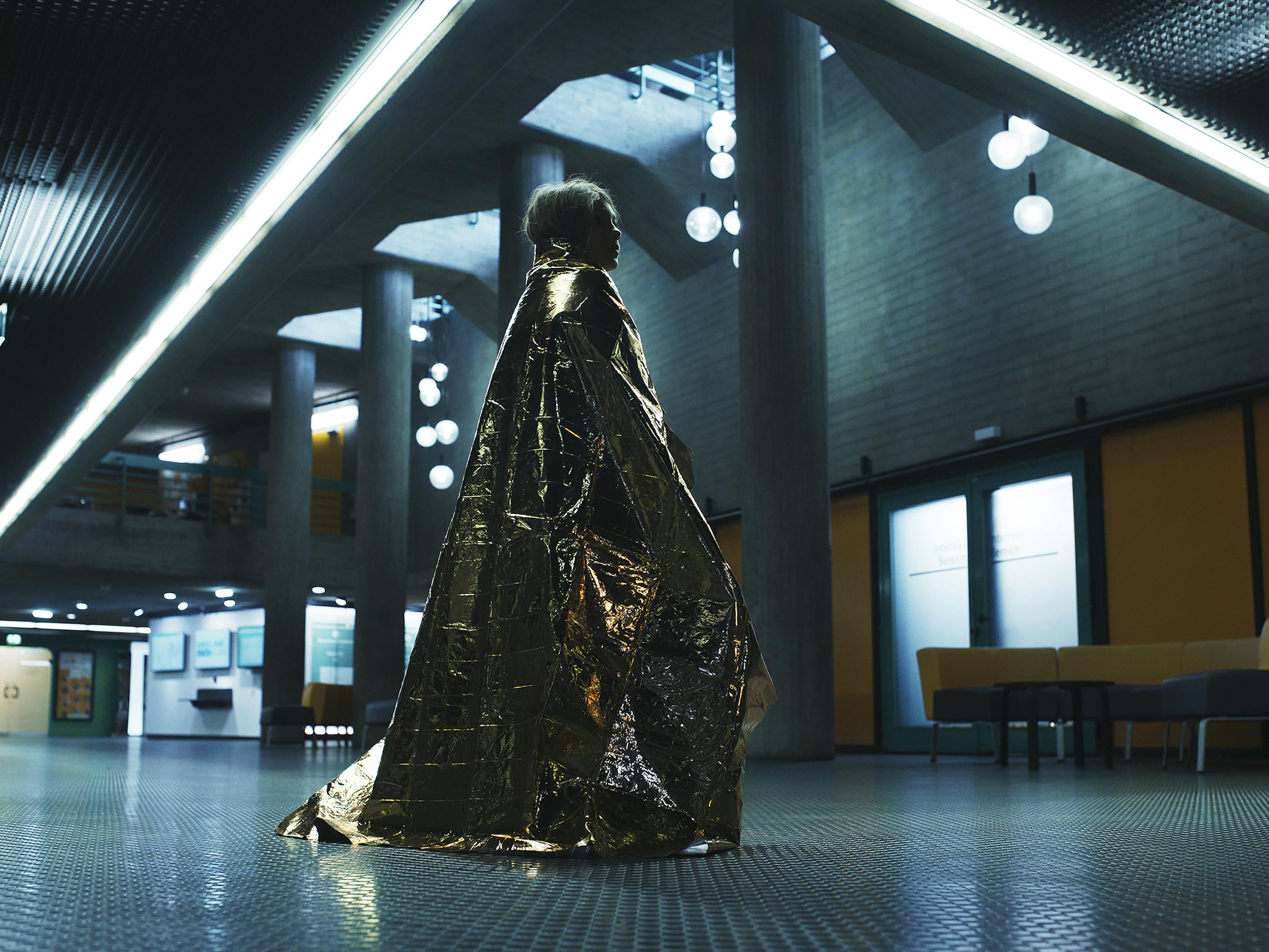 Lena's story is a bit reminiscent of Vertigo by Alfred Hitchcock. Do you have role models who inspire you when you write?
RH: Some of the film noir from the forties and fifties have much more original storytelling than what we have today. I love it when characters can develop and you don't have to come around the bend with the explosion in minute three. I'm also inspired by Spanish films — for example by Oriol Paulo, a great director — which are extremely courageous. That's what I often think about when I'm working on drafts: In Germany, we are sometimes a bit shy about trusting the audience to do something, about demanding an intellectual effort of our own. It must always be told very succinctly, always everything blow by blow. That's a bit of the German mentality. I think it's great that the series is not only exciting but also challenging. This makes it look very international.
Isabel Kleefeld says she read Dear Child with great enthusiasm. What do you think makes it so special in the thriller landscape? 
RH: This is probably the character Hannah. Her perspective is extremely original and new. I received many rejections from publishers for my manuscripts before Dear Child. People have said: What you do is awesome. But it is also very unwieldy. With Dear Child I did not want to lose that. So Hannah became the character in which I could accommodate all my unwieldiness. In the parts that tell the story from her perspective, I feel like it's completely mine. And in other places I get more involved with genre conventions for that. And that went quite well because I always had my Hannah. 
You write from the perspective of a child going through bad things: Hannah is locked up her whole life, has to follow strict rules and sees a lot of violence. How did you put yourself in her shoes?
RH: The basic idea was: Can there be a character that moves in this world like an alien? Not because she comes from a foreign planet, but because she has spent her whole life in a hut. You don't know the social rules that we live with each other every day. How would I feel? How would I look at a house front? What would it be like to be in a room full of people? I imagine I'm seeing everything for the first time.
How you approach Dear Child is unconventional: The novel and the series begin with the rescue. Why did you decide to tell the story this way?
RH: Because this is a point that is neglected in many cases. You are narrating a crime. Boom, bang, the crime is done. The victim got away. Yes, have a good life. This is not so in reality. That's where the real horror for the victim really begins, a trauma that has to be overcome. I think it's great when literature also serves real life. It often happens that victims write to me: I found myself in your book. That is the greatest compliment for me. 
All interviews included in this piece were completed prior to July 14, 2023.