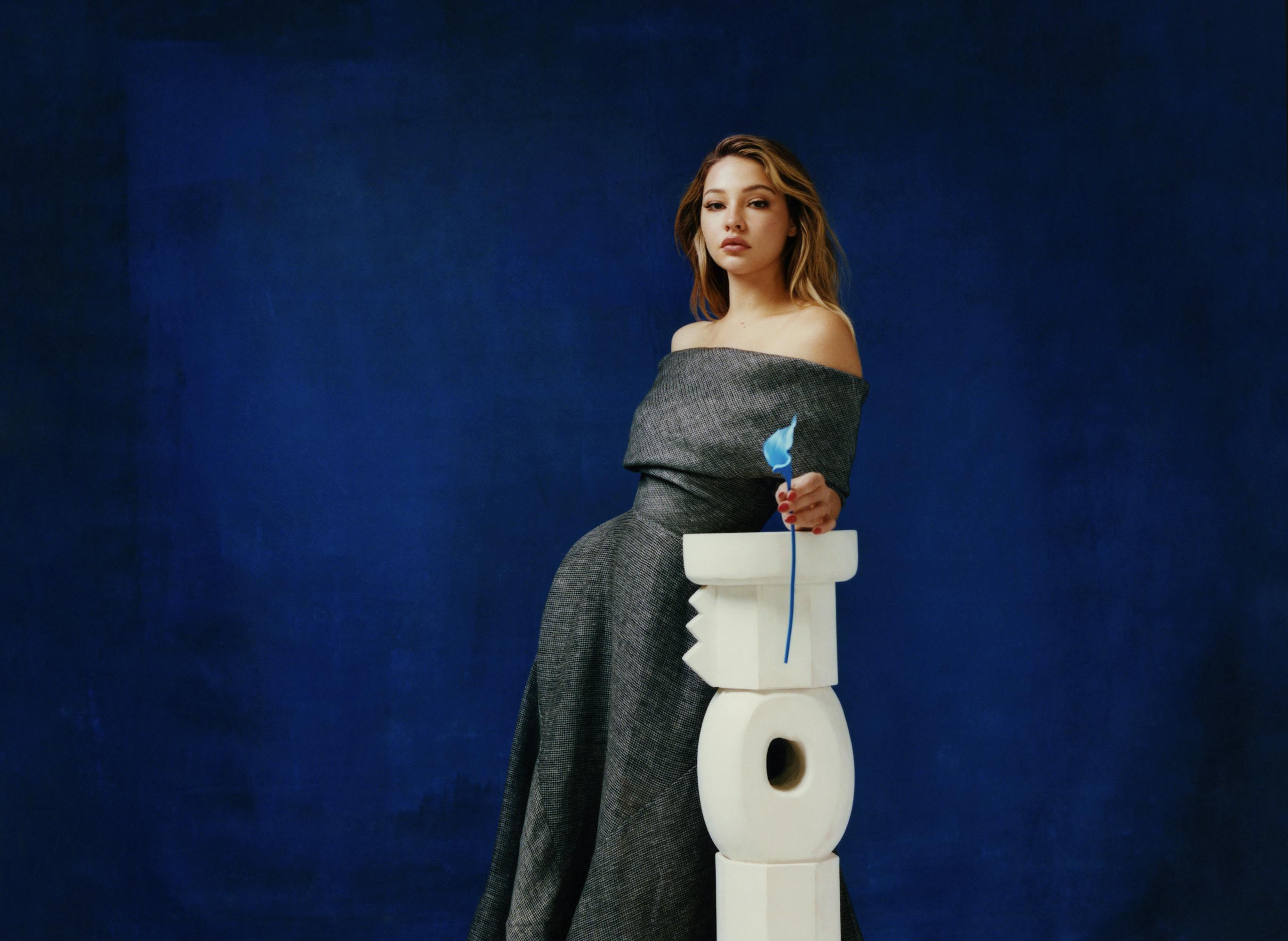 The breakout star of Outer Banks returns for season 3 of the hit series and reflects on her role in Glass Onion: A Knives Out Mystery.
Like many 25-year-olds', Madelyn Cline's posts on social media include photos of her snuggling with her dog, posing in different outfits, and hanging out on the beach. But there are some key differences between the actor and other people her age. For starters, she and her dog Beanie, a Jack Russell Chihuahua mix, are curled up in a hotel room taking a break from a press tour, her glamorous dresses are for appearances at Paris fashion week and Oscar parties, and the beaches are on location in South Carolina and Greece.

Cline's adventures have earned her millions of devotees since she broke out in 2020 with her role in the series Outer Banks, a drama about a group of teenagers in the South searching for treasure. Co-starring Chase Stokes, Rudy Pankow, Madison Bailey, Drew Starkey, and Jonathan Daviss, it is now in its third season, with plans for a fourth in the works. Cline plays Sarah Cameron, a wealthy, popular young woman who is befriended by the "Pogues," as the less-privileged group in town is known. 

During a hiatus from the show, Cline expanded her audience when she traveled to Greece for a part in Glass Onion: A Knives Out Mystery, the Oscar and Golden-Globe nominated sequel to 2019's Knives Out. With heady talent including Daniel Craig, Edward Norton, Janelle Monáe, Kathryn Hahn, Kate Hudson, and Dave Bautista, the movie features Cline as Whiskey, the ultimately sympathetic if unfaithful girlfriend of Duke (Bautista), a woman whose beauty humbles even the most glamorous of those around her.

Her fame may be relatively new, but the South Carolina native has been in front of a camera for most of her life. She modeled as a child, and when she was 10, she began traveling to New York City to audition for commercials. "I wasn't going to tennis camp — I was never coordinated enough," Cline says with a laugh, "So I think my parents were just happy that I had expressed interest in something like a hobby." Her father, an engineer, stayed home, while her mother, a real estate broker with a more flexible schedule, accompanied her. "Those were my favorite summers," she says. "I was so excited about all this food that I got to try, and all these friends I was making. And every afternoon my mom would take me to the park, and I would run around for hours to blow off steam." 

After a brief stint in college, Cline moved to L.A. to make a full-time go of acting, earning small roles in Stranger Things and the 2018 film Boy Erased, with Nicole Kidman and Russell Crowe, before landing Outer Banks. "I couldn't even get in the room [to read] for Sarah Cameron because I didn't have blonde hair initially," she says. Now, she finds herself being recognized by ardent fans everywhere she goes. "There are some days when I look like a chopped cheese sandwich and I definitely don't want to take a picture," she says, "But I am also really grateful that someone wants to even come up and say hi."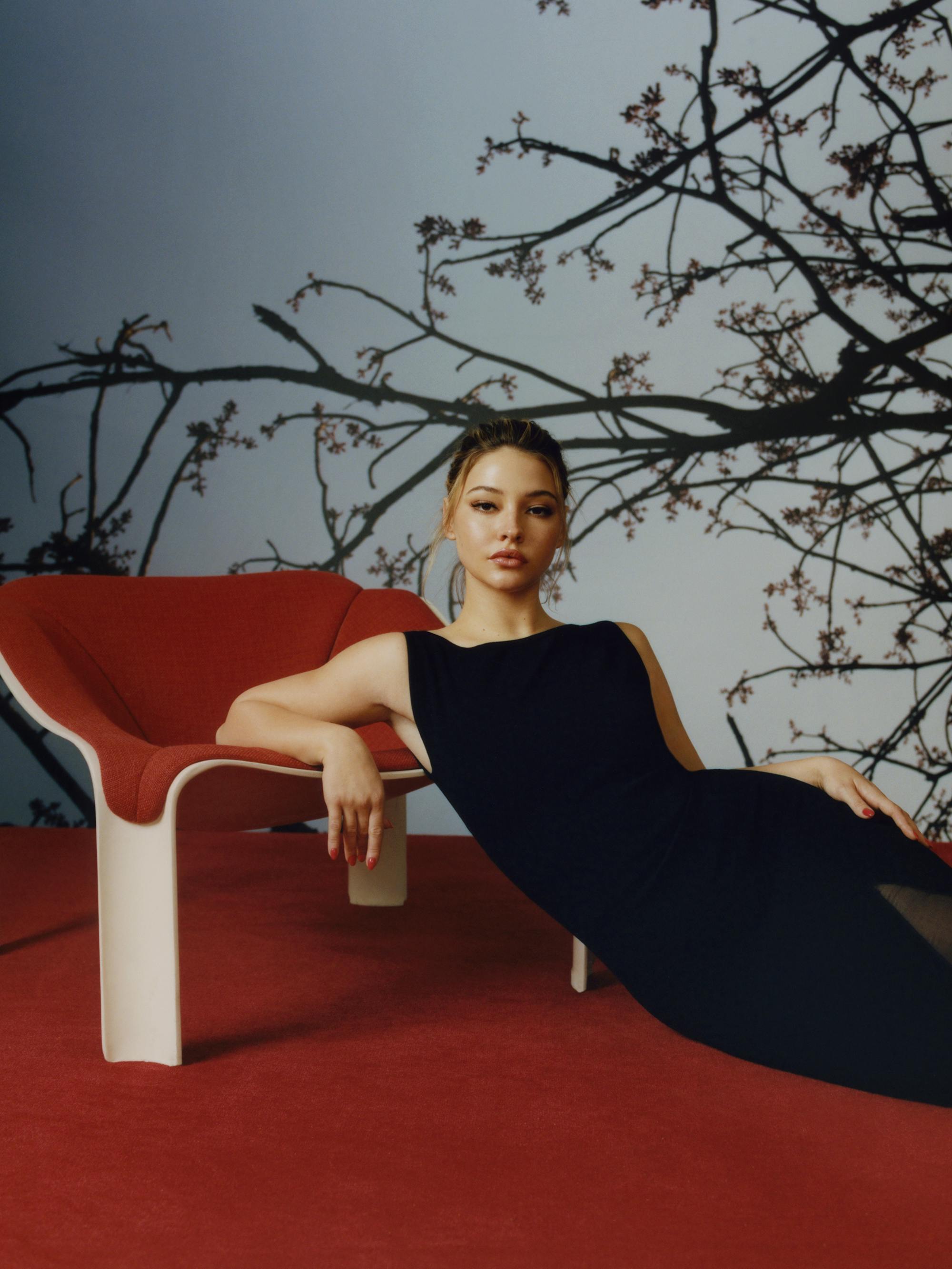 Krista Smith: Outer Banks was a massive hit from day one. Were you surprised?
Madelyn Cline: I remember the night before that show came out, I was just thinking, We're about to get our hearts ripped out, putting it out there for the world to judge. I am a nervous wreck of a human for the most part. I'm the person who hides in bathrooms so that I can have at least five minutes to just breathe. I called my mom and was like, "If nothing comes of it, or if people don't love it as much as we do, I'm just really, really proud of what we did, and really grateful to have had that experience." And then we were watching social media go absolutely nuts, and we were all sitting back like, Oh my God, what's happening? 

Do you feel more confident with two more seasons behind you?
MC: The main themes of our show are friendship and togetherness and adventure. When we got confirmed for Season 2, there was the anxiety of, How do we match what we did in Season 1, or make it better? On our set, there's a line with our cast and crew which is, "More sweat, more blood, more tears." And I think that the third season is kind of a culmination of that sentiment. I feel like we just end up hitting the gas even more.

This season, we've watched Sarah mature as she struggles in her relationships, especially with her father and in her romantic life. What do you think about the ways she's changing? 
MC: I wasn't expecting Sarah's arc to go the way that it did, but I think it was necessary, and I enjoy her emotional exploration. I love to psychoanalyze, I love to talk ad nauseam about emotions and feelings. I love to do that deep dive, and this season I really got to do it. That's a part of growing up — having to face situations where you're just in this weird moral dilemma.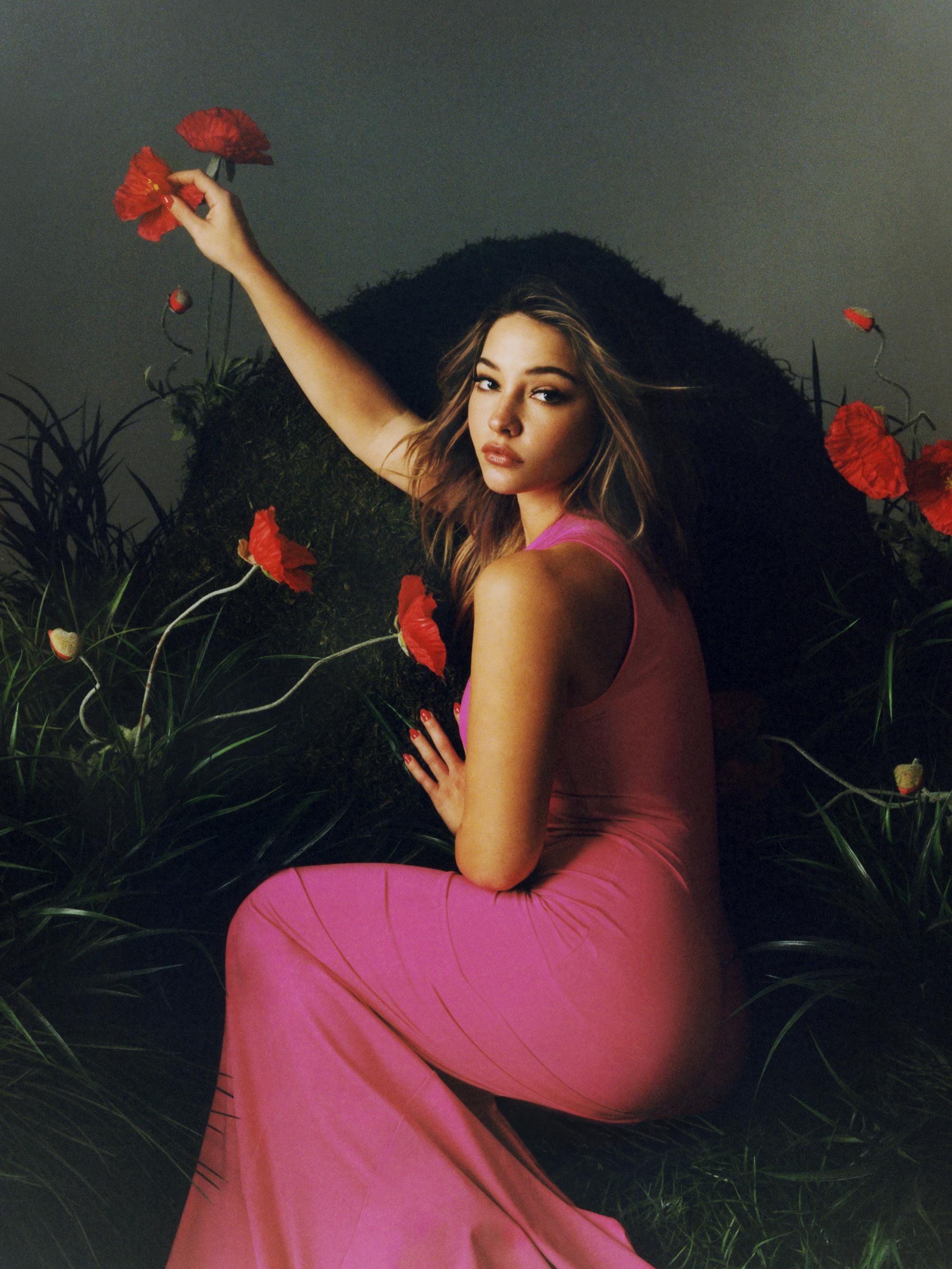 When you went to Greece to film Glass Onion, you left your Outer Banks castmates, who are close friends, to join some of the most established actors in the industry. What was that like? 
MC: I was so excited and also nervous to work alongside all these vets. One thing that really struck me was how free they all were. They're such wonderful people. I was learning ballet as a teenager and I remember one of the posters on the wall said something along the lines of, "It's amazing the amount of work that goes into making something look effortless." The whole experience reminded me of that. At the end of the day, my brain was just like, Stop putting pressure on yourself. Just be.

To an outsider, your career seems charmed. Has it felt like that for you?
MC: It's insane the amount of rejection that you go through in this industry. I didn't realize until I was in it how much you have to not just show up for the audition or the work, but also for yourself. And that was a part of my growing up. I realized if I'm not going to stand up for myself, if I'm not going to show up for myself and love myself, I don't know who is.