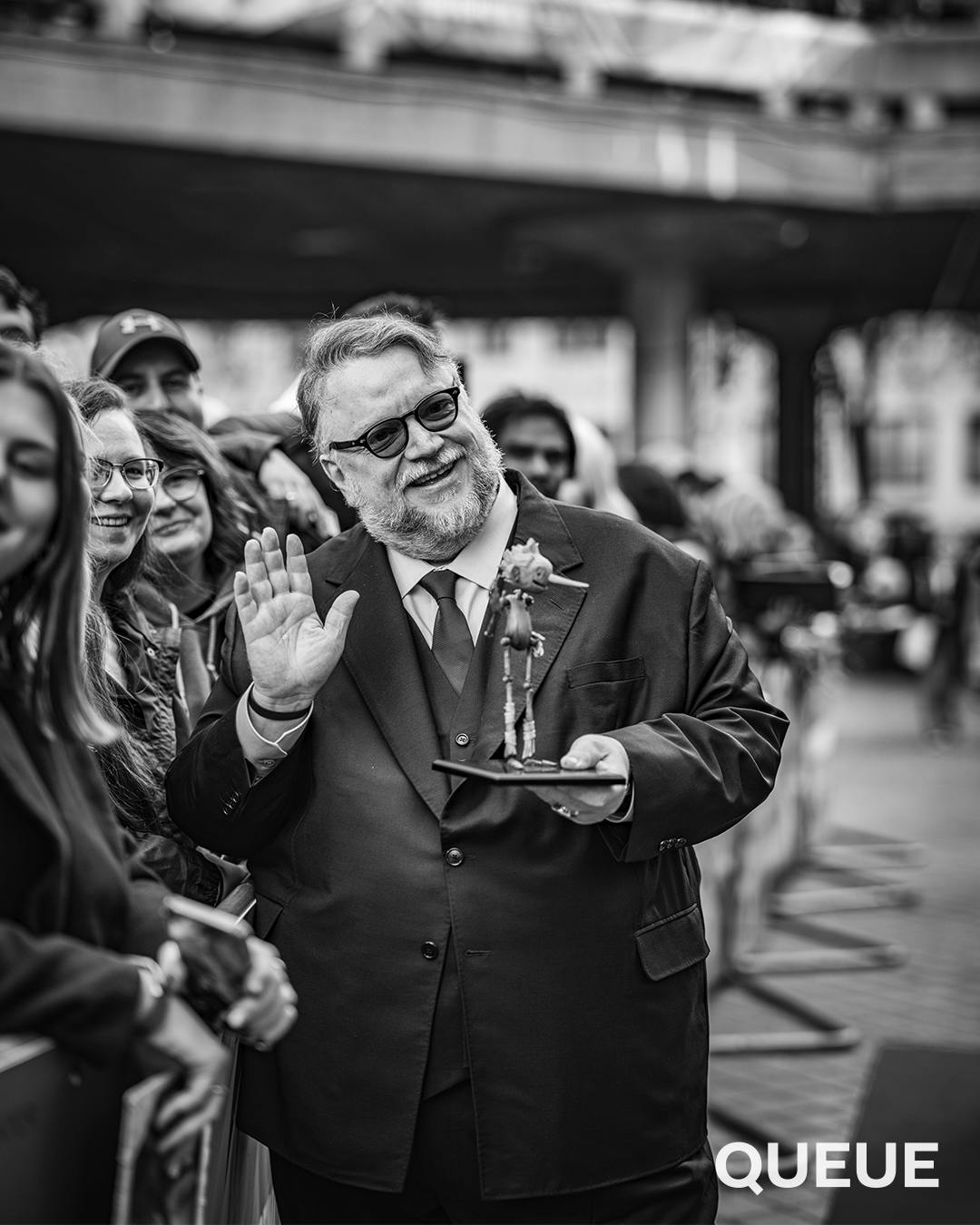 Guillermo del Toro's Pinocchio
Guillermo del Toro's Pinocchio wows fans and critics alike at the London Film Festival.
The 2022 London Film Festival delivered the highly anticipated world premiere of Guillermo del Toro's Pinocchio, which paired the Academy Award-winning director with stop-motion animation legend Mark Gustafson to retell the classic story of the wooden boy who comes to life. 
The red carpet premiere on the bank of the Thames river reunited the film's cast and crew. Directors Guillermo del Toro and Mark Gustafson joined their ensemble of voice actors including David Bradley (Geppetto), Christoph Waltz (Count Volpe), Cate Blanchett (Spazzatura), Burn Gorman (Town Priest), and the young actor whose voice brings life to Pinocchio, Gregory Mann. Pinocchio himself — yes, the actual puppet — made an appearance as well, much to the delight of the cameras and fans that lined the carpet. Cheers from the crowd erupted as del Toro arrived, and he made his way down the line, signing autographs and taking photos with all who came out. Music from the film, scored by lauded composer Alexandre Desplat, who was also in attendance, played in the background as the filmmakers and actors spoke with the press about this beloved project.
Guillermo del Toro's Pinocchio was received warmly in the room and online, where reviews broke and social media was abuzz with reactions from fans and critics alike. Afterwards, the cast and crew made their way across the river to an intimate party where they not only celebrated the success of the film, but also the birthday of their young lead, Mann. A Pinocchio-themed cake was delivered, along with a special serenade by a mariachi band. It was a day of celebration for all, one that will not be forgotten by those that made Guillermo del Toro's Pinocchio and those who were able to see the very first screening of the animated masterpiece. 

Guillermo del Toro's Pinocchio will have its U.S. premiere in November 2022.