Queue & A
Brandon Kyle Goodman
Netflix stars answer Queue's questions about creativity and craft.
On hit animated series Big Mouth, a Lovebug named Walter helps a tween named Nick gather the courage to confess his love to his crush. But when she doesn't reciprocate, Walter transforms into a Hate Worm, sending Nick on a vicious streak. In Big Mouth's spin-off, Human Resources, Walter is back — as a Lovebug, thankfully — and this time, he's guiding new Lovebug Emmy (Aidy Bryant, Shrill) in the ways of romance. 
Walter is voiced by actor Brandon Kyle Goodman (Feel the Beat, Plus One), who shared with Queue their acting inspirations, how they created their character, and some of their Netflix favorites.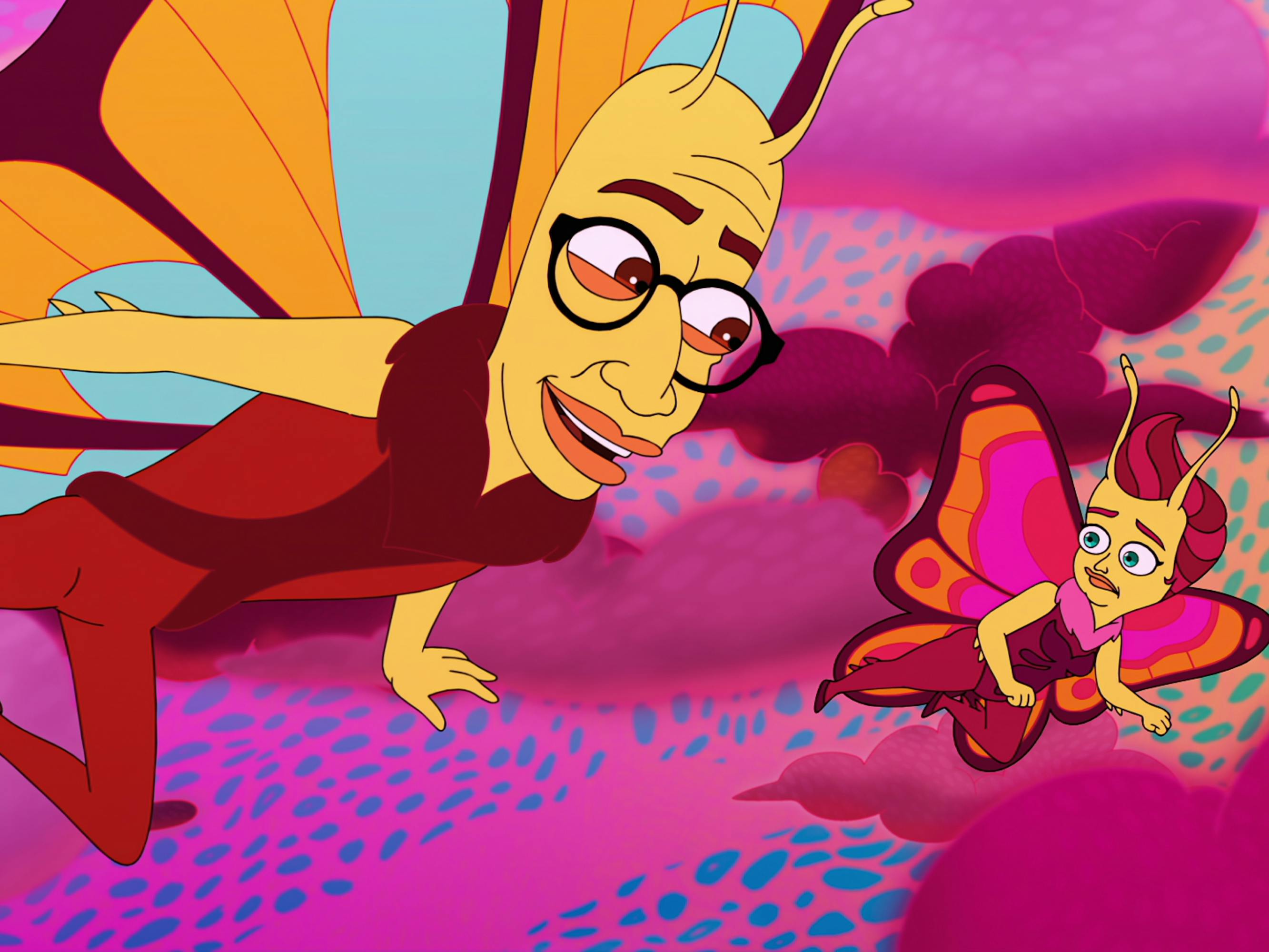 Queue: What was your first onscreen role?
Brandon Kyle Goodman: I think my character's name was Alex, on a show called Red Oaks for Amazon. He dressed very well and threw really nice New York city parties. I booked the job right before I decided to move to L.A.
Was there a TV show that made you fall in love with acting?
BKG: It was the movie Free Willy. When Willy gets free, it was the first time I cried from watching anything. I remember not understanding what was happening, and knowing that I [felt] that kind of emotion through my TV really made me want to do it. 
What do you remember about the first time you saw yourself on camera?
BKG: I remember just being hypercritical and being like, "Ew, your voice, your face," all that stuff. It was really hard. It's a weird experience to see yourself exist, but with time I was able to quiet those voices and appreciate the importance of being Black and queer onscreen.
How was it to work with your talented castmates on Human Resources?
BKG: Working with the cast of Human Resources was a good time. I didn't really get to interact with as much of the cast as much as I would've loved to because of COVID, but we would always be at the virtual table reads together. Everyone is so nice, so kind, and so gracious, so it's a beautiful experience.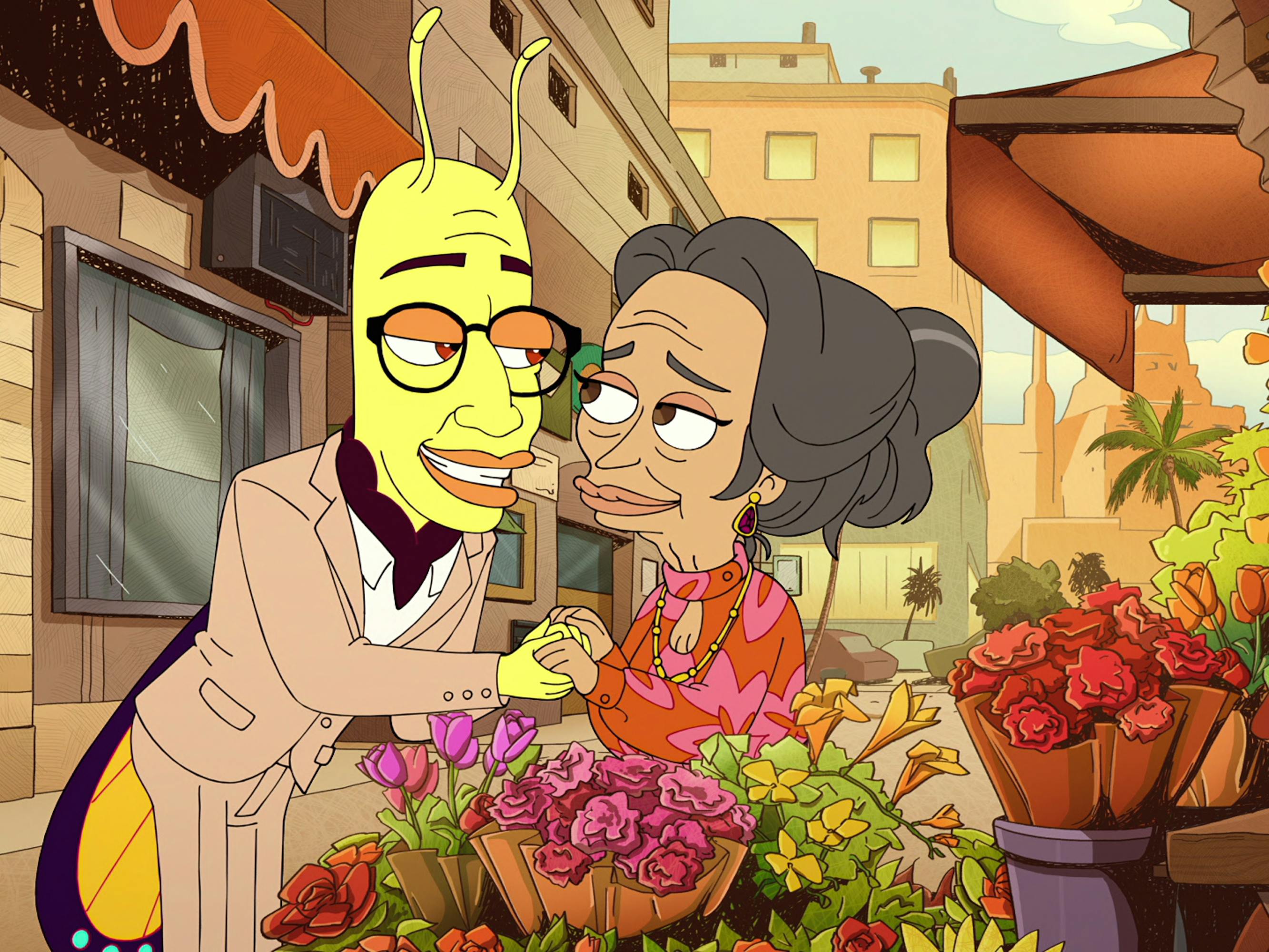 Were there any specific inspirations that you turned to in preparing for your character?
BKG: I prepared for Walter by watching Living Single and Will & Grace over and over again because Karen Walker and Regine Hunter are my life. And you'll hear influences of those characters inside of Walter, for sure.
What's your favorite comfort watch on Netflix?
BKG: My favorite comfort watch? Emily in Paris.
What's the last thing you binged on Netflix?
BKG: Ozark.
What's one thing you always bring to the recording studio?
BKG: Water and lotion.
What is your dream role?
BKG: A superhero. Yeah, a queer, black-as-fuck superhero. That's what I want.
Did you listen to any music to get into the zone while filming? 
BKG: Well, I'm always going to be listening to Jazmine Sullivan on my way to work, that's for sure.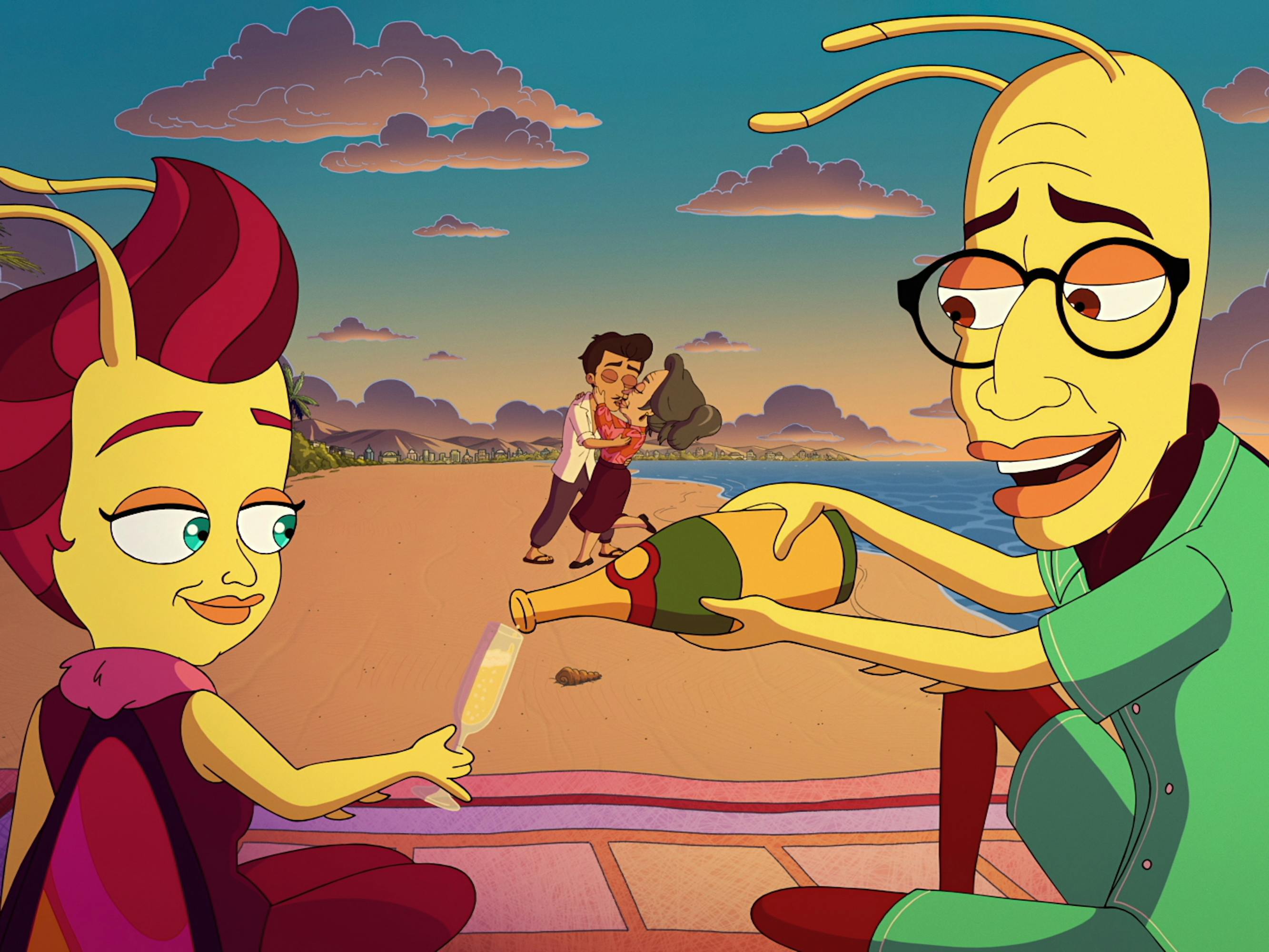 What Netflix star from another show do you think could be your best friend in real life?
BKG: Eric Effiong from Sex Education and I would have ruled the school together. Turning lewks and being fabulous, henny!
What's one thing you don't think your Human Resources castmates know about you?
BKG: Ooh, that karaoke gives me a meltdown, that I physically start to shut down if somebody asks me to go to karaoke, or if I have to watch karaoke. But still invite me because FOMO.
What Human Resources character would you most like to partner with in a game?
BKG: Actually Pete, Pete the Logic Rock. I think Walter and Pete balance each other and would be fun together. 
What would you say are the biggest differences between you and Walter?
BKG: Oh, Walter can be irrational. I'm a little more logical, and I'll see the bigger picture before I will respond. Walter reacts to things.
What would you say you have in common with Walter?
BKG: What I have in common with my character is his loyalty. His ferocious loyalty and deep love of the people that he cares about.