Netflix stars answer Queue's questions about creativity and craft.
Always Be My Maybe and Fresh Off the Boat actor Randall Park finds himself playing an office worker in his latest role, but the job is anything but boring. Park plays Pete the Logic Rock in Nick Kroll and co-creators' Big Mouth spin-off Human Resources, which focuses its attention on the Hormone Monsters, Lovebugs, Shame Wizards, and other creatures whose occupations are to guide human desires. While his coworkers may be a bit wild — and in need of a Human Resources department of their own — Pete the Logic Rock brings balance and reason to the conference room table.

Park talked to Queue about everything from his first onscreen role (in a local commercial) to playing the most stable character on Human Resources.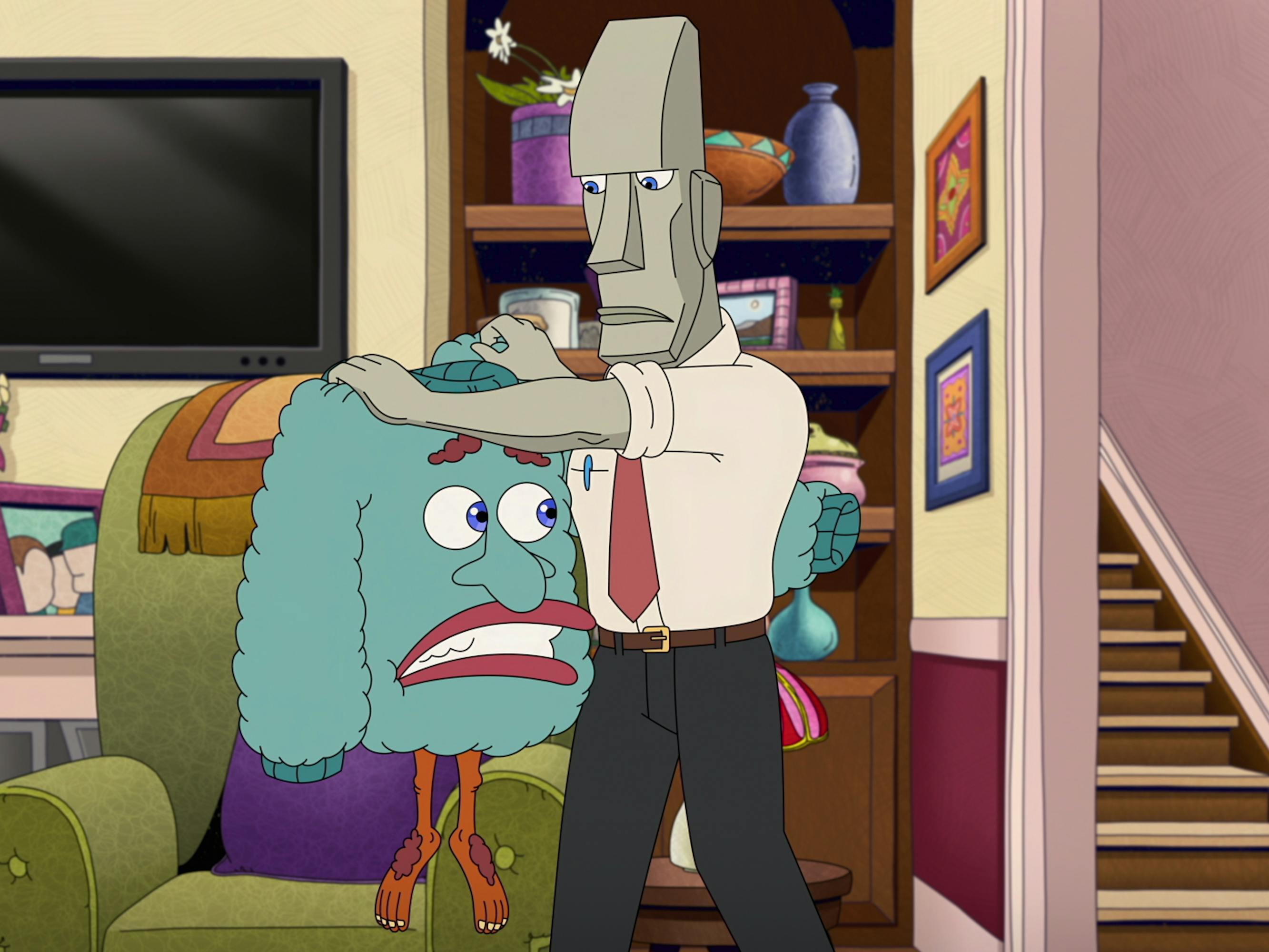 Queue: What was your first onscreen role?
Randall Park: My very first TV role was a commercial in L.A. on Channel 18, which was the channel where they had all the programming from different Asian communities. I did a non-union commercial for these Chinese liver pills, and it was all in Mandarin. I still don't understand what was said in that commercial. But it was this Mandarin voiceover, and I played this dad coming home from work really tired, and my kid wants to play. Then I take these liver pills and it gives me a boost, and then I have all the energy in the world to play with my kid. It was so exciting because I got to act on TV, and because it was on the Asians channel, a lot of my friends' parents saw it and recognized me. And I felt like a little bit of a star within the community, which was nice.
Was there a TV show that made you fall in love with acting?
RP: Well, I grew up watching a lot of sitcoms. My parents worked, and I was a latchkey kid, so I'd come home, and the first thing I'd do was turn on the TV. I knew the TV guide, which was this book with all the programming for each day — I memorized it. So, I grew up watching shows like Family Ties and Silver Spoons and The Cosby Show, and all of these really great sitcoms. I'd watch reruns of I Love Lucy and The Dick Van Dyke Show. It wasn't just the acting, but it was the laughter of the audience that really, I don't know, made me feel good. 
And I remember I had this little cassette recorder. I'd lean it up against the TV when I Love Lucy would play, and I'd record just the audio. And at night, when I'd be in bed, I would just play the audio of these old sitcoms and just listen to the audience's laughter. It was very comforting to me. So I think that's what kind of planted the seed for me — those early experiences with sitcoms.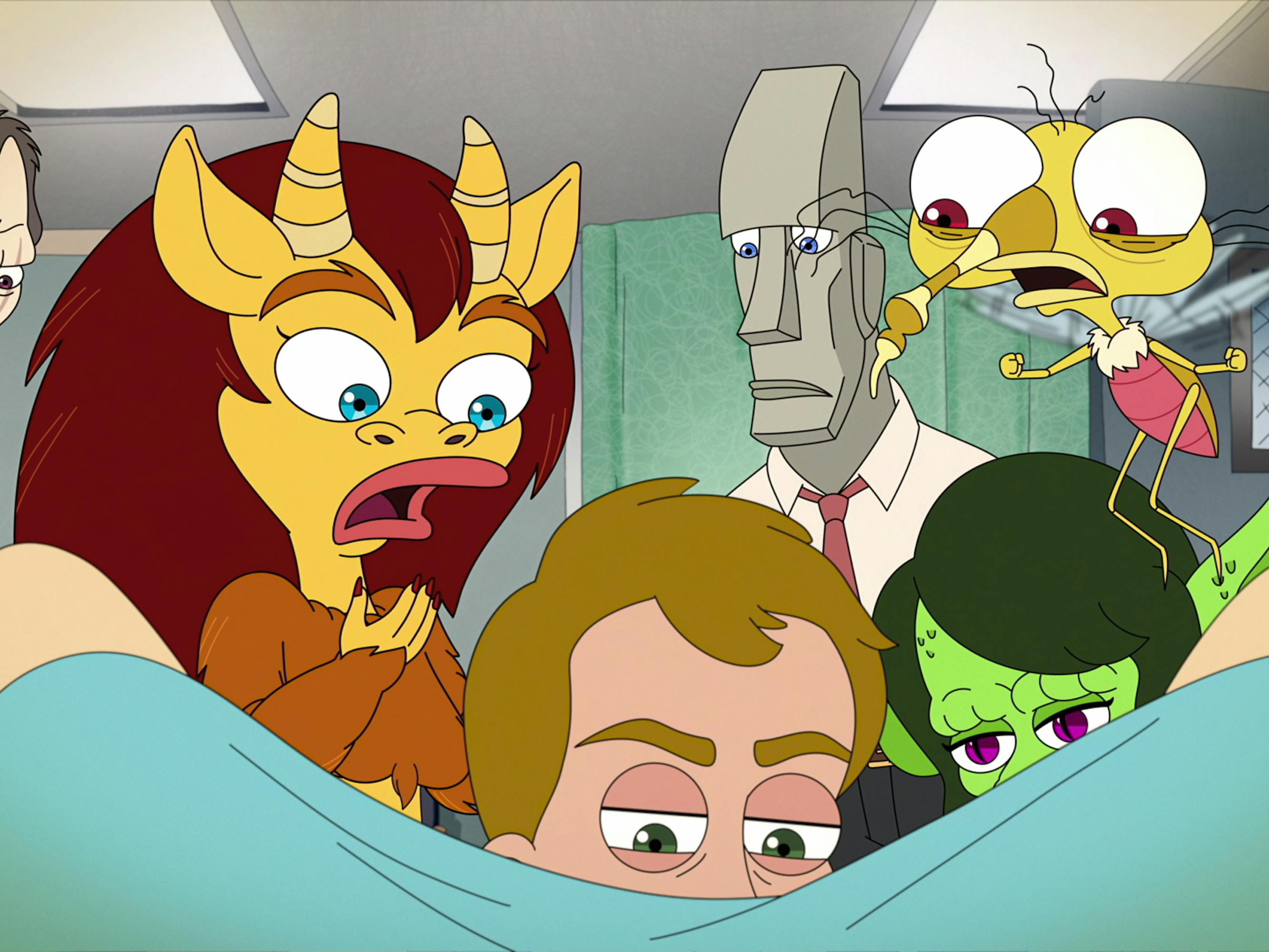 What do you remember about the first time you saw yourself on camera?
RP: The first time I saw myself on camera, I was in middle school. One of my friends had a little video camera, and for a school project we made a short movie based on some book we were reading. And I remember playing it back and seeing myself and just being mortified. Just being like, "Oh my gosh, I look really bad." And that feeling has not left me to this day, which is why it's tough for me to see myself on camera.
Would you say you have anything in common with your Human Resources character, Pete the Logic Rock?
RP: Yes, I am a very logical person. When they cast me as Pete, I was very excited just because I wanted to work with this group. But a part of me was like, "Gosh, I don't know. I kind of identify more with these emotional monsters." But as I was playing Pete and getting to know the character, I kind of realized, "Oh no, I'm a lot like Pete. I'm actually more like Pete." Especially at this point in my life, I'm a very logical person. Very organized. Very chiseled upper body. So, I'd say, they were dead-on in casting me for Pete.
So what's one word you would use to describe Pete the Logic Rock?
RP: Logical.
What's your favorite comfort watch on Netflix?
RP: I haven't been watching much of anything lately, because I've been so busy! But I'd say my favorite comfort watch is Big Mouth.
What's the last thing you binged on Netflix?
RP: I think it was Squid Game. That was a while ago, but that's the last thing I saw, unless you count Human Resources because I did get those episodes and binged them all. My plan was to watch a few, then watch a few later, but it was just so good that I had to watch them all, much like Squid Game.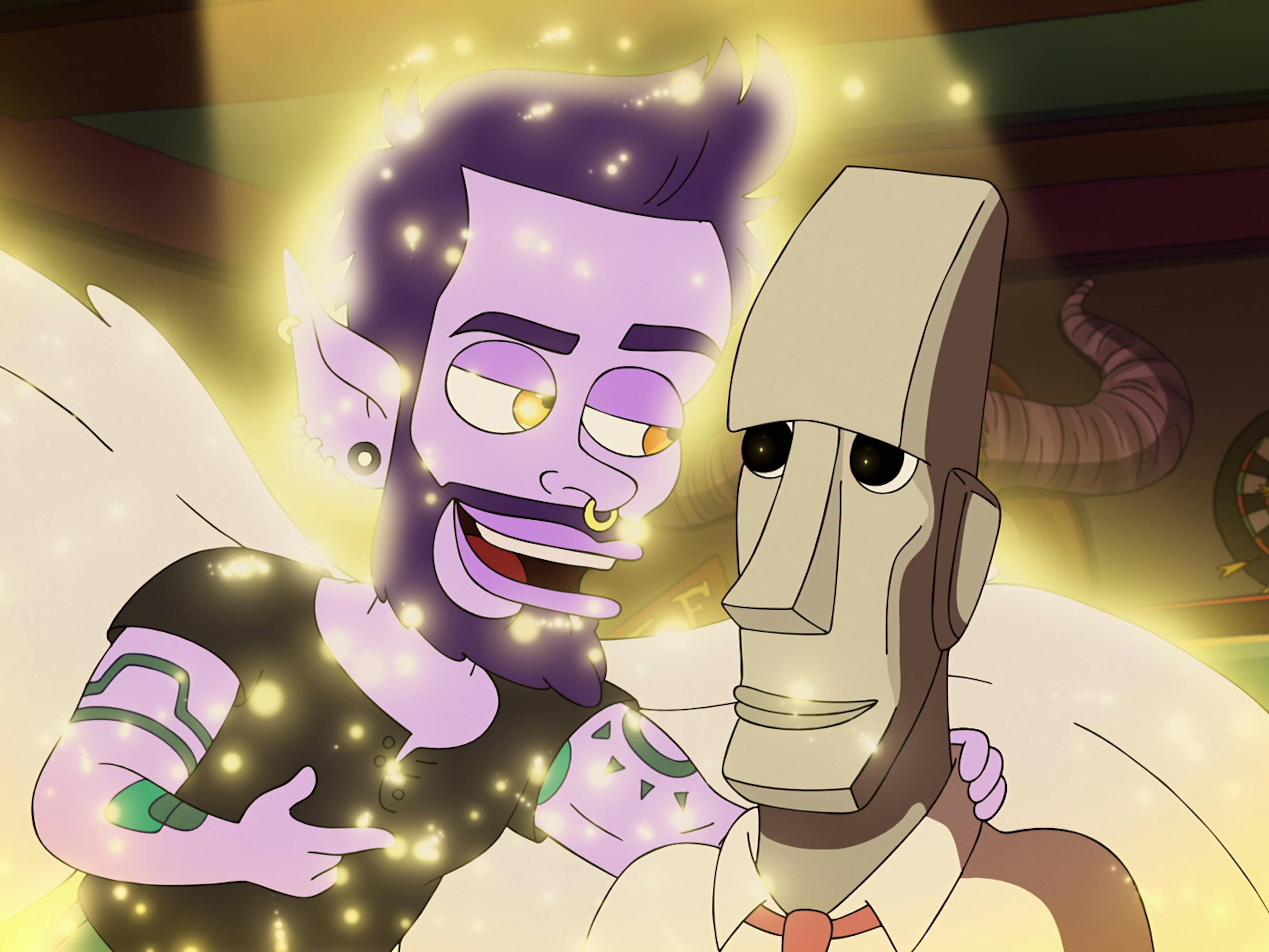 What's one thing you always bring to the studio?
RP: One thing I always bring to the studio or on set is my backpack because I keep everything in it. I put my phone in it. I put my headphones in it. My laptop is in there in case I need it. My sense of security is in that bag. Snacks, if I need them. Hydration, sunblock, sunglasses, a sandwich, everything is in there.
What Netflix star from another show do you think could be your best friend in real life?
RP: Oh gosh. I don't know if he would be my best friend, but I'd want my best friend to be Omar Sy in Lupin. I just think he's so cool.
What is your dream role?
RP: My dream role . . . I don't know. Every role that I play, at that time, is kind of a dream role. I just can't believe I'm working in this industry. I mean, I've been at it for so long, and there were a lot of lean years. So, the fact that I'm working and have a job, I trip out over it all the time. I know that sounds corny, but it's really true.
What's one thing you don't think your Human Resources castmates know about you?
RP: Gosh, they wouldn't know that I'm very tall. I'm 6′4″ in real life, and they wouldn't know that because we never met in person . . . I'm not really 6′4″. Yeah, no, I'm 5′9″. I've got to be honest. I can't lie.