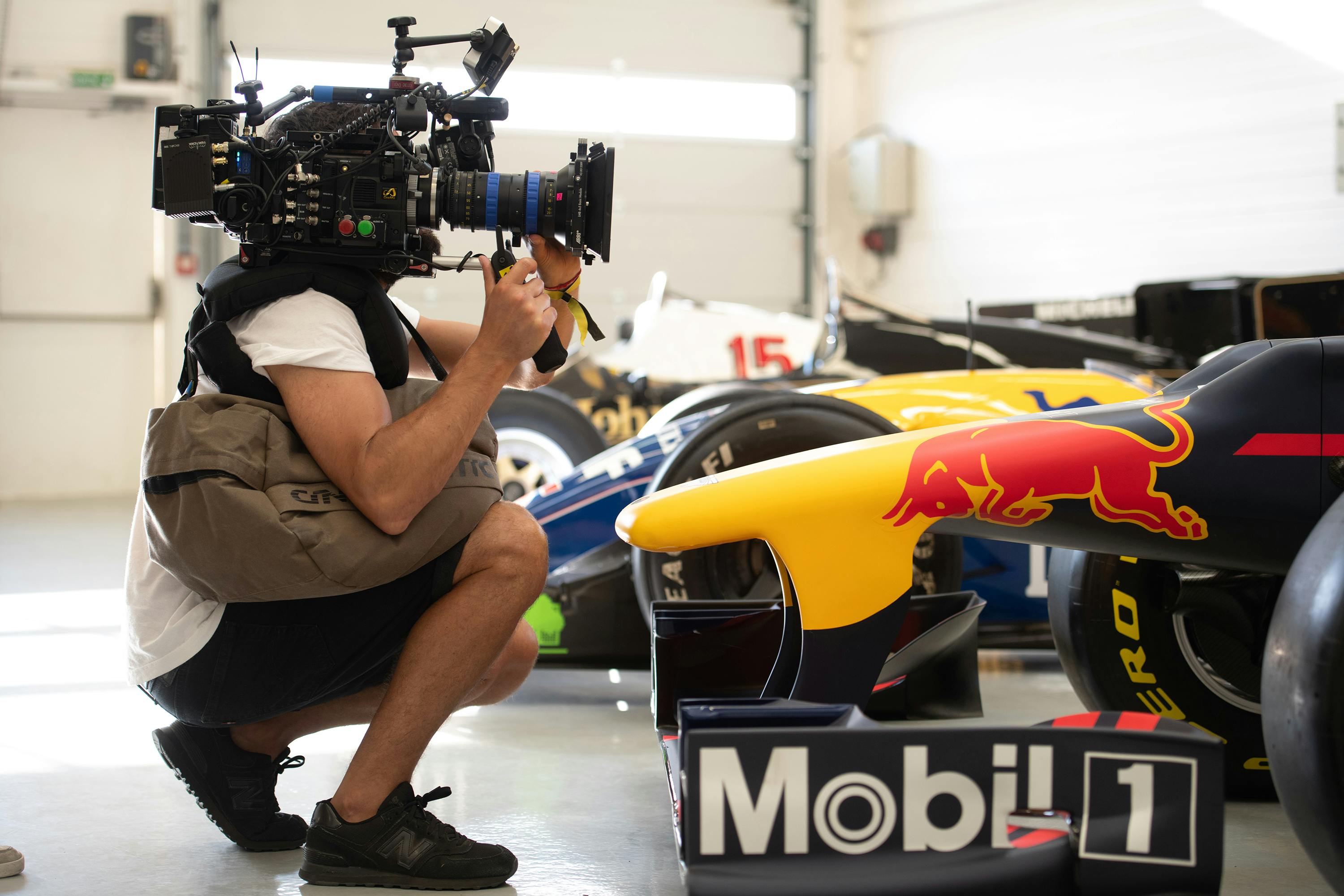 Highlights from Behind the Wheel
Some of the best moments from Skip Intro's three-part miniseries about Formula 1: Drive to Survive, from the people in the thick of the action.
When it comes to well-executed, compelling sports documentary series, Formula 1: Drive to Survive is now the gold standard. Press and fans have referred to the ensuing wave of docuseries, like Break Point and Full Swing, as "the Drive to Survive of tennis" or "the Drive to Survive of golf." So, how did the Formula 1 racing show's production company, Box to Box Films, earn their up close access to F1 teams? How did they capture the intimate moments that have forever endeared race car drivers to audiences and thrust F1 racing into the spotlight?
These are the questions explored in Queue's Skip Intro: Behind the Wheel: A Drive to Survive Miniseries, the special three-part podcast series that invites Drive to Survive fans — and fans of in-depth storytelling — to learn from some of the best in the business. Drive to Survive's award-winning executive producers Paul Martin and James Gay-Rees describe the series' origin and how they worked with F1 to gain unfettered access to the paddock. Director Martin Webb and cinematographer Jean-Louis Schuller explain their on-the-ground process of filming a busy race week or a weekend with a driver on holiday, capturing the moments that go unseen in traditional broadcasting. F1 journalist Will Buxton and hosts Kate Lizotte and Nicole Sievers of the podcast Two Girls One Formula speak to the way that Drive to Survive has changed the sport and the fandom. 
Here are a few memorable moments and revelations from Behind the Wheel: A Drive to Survive Miniseries.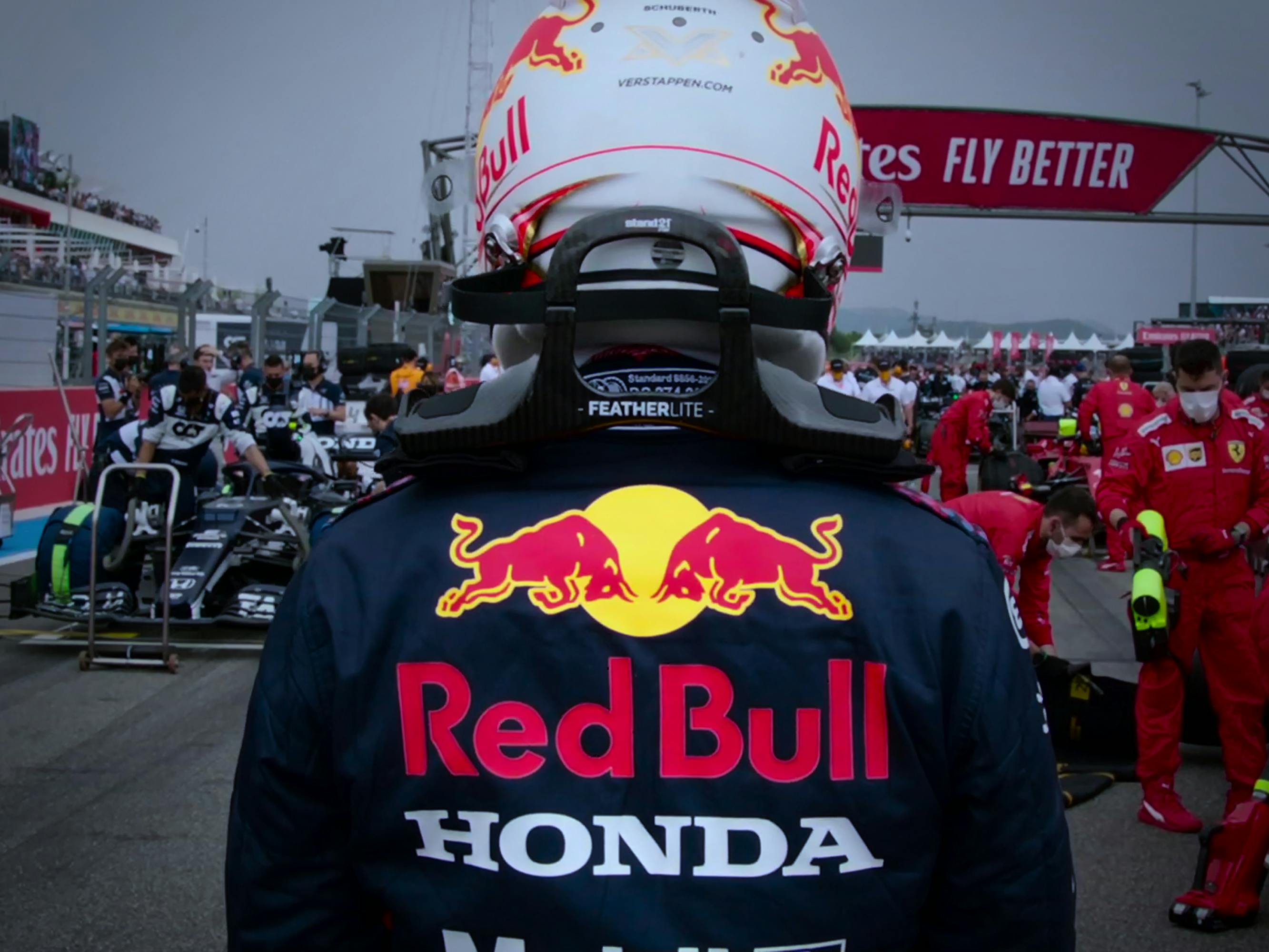 "So, Paul and I went to an agent networking event in London. We, by complete chance, bumped into some of the marketing team from the Red Bull Formula 1 racing and just started talking to them about where they were at. Obviously, we explained that we'd made that film Senna, and they all knew that film. That was an easy conversation and they just said, 'God, we'd love to do something behind the scenes,' because they were quite progressive in their marketing, as you can imagine, at Red Bull. So, we just got talking, cooked up an idea, took it to Liberty Media who had bought Formula 1, to a guy called Sean Bratches who'd come in from ESPN, and he was like, 'It's great, but we're not going to do it.' We're like, 'Oh my God, why not?' He's like, 'Because we're already talking to Netflix about doing the whole sport. But why don't you consider coming on board that?' We joined up those dots pretty easily. And to be honest with you, as far as my memory serves me, it fell into place relatively straightforwardly. It was a big deal though. It was a really big deal to land it. It was, at that point in time, Paul and I, and maybe one or two people, in a tiny office in Hatton Garden in London." — James Gay-Rees, executive producer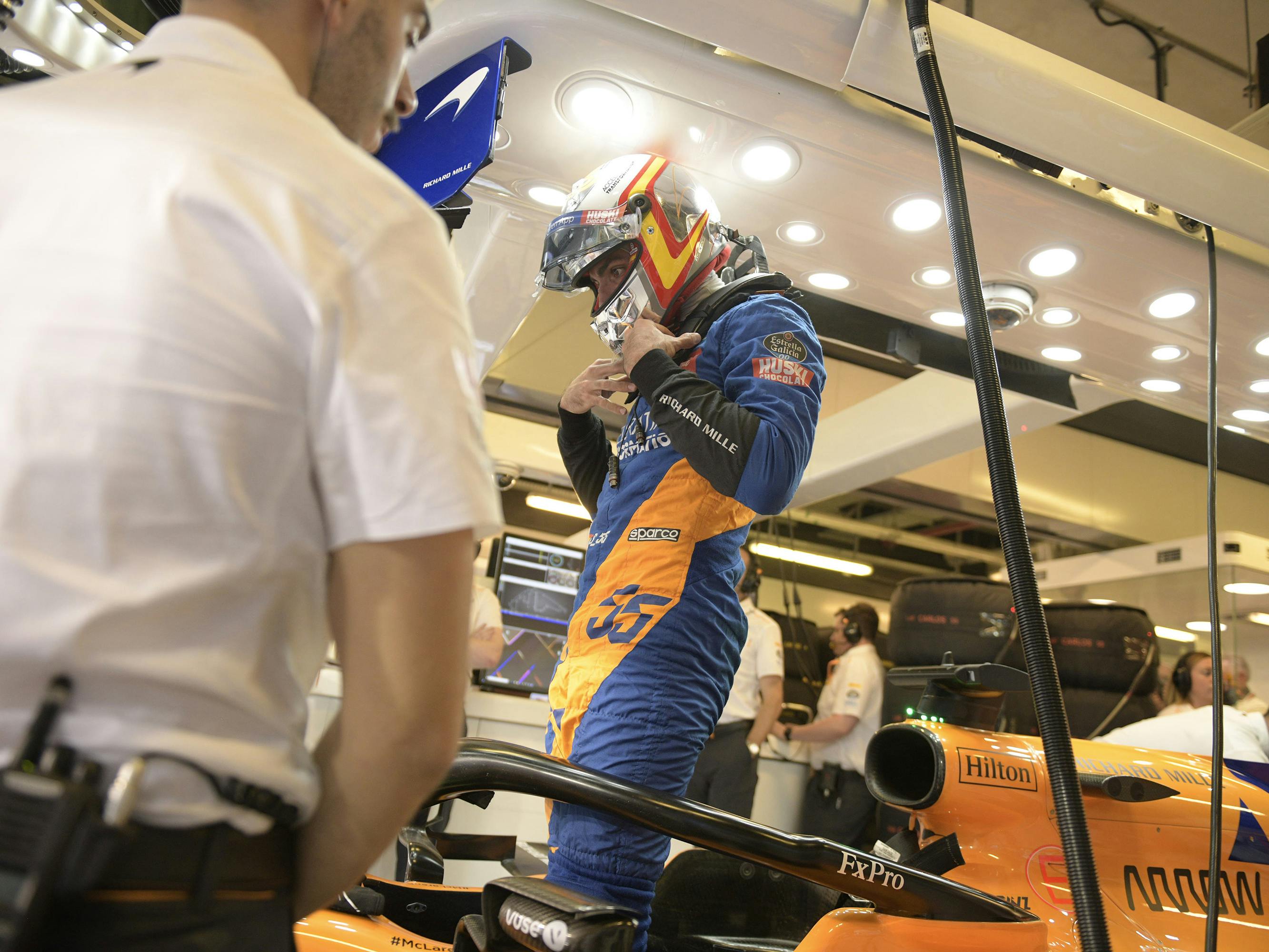 "The intent was always there from Box to Box Films to get behind the scenes to tell real, true human stories. The curve ball that was thrown at Box to Box was that for the first series, the two championship protagonists in Mercedes and Ferrari wanted nothing to do with the series. So what do you do when the two biggest teams in the sport aren't interested, will give you no time, will not sit down for interviews, and are not going to let you into their garage or their debriefs or anything? Well, you go and find the other stories, and I actually think that was probably one of the best things that could have possibly happened to the series because rather than channeling focus and time on the championships rivals who were already getting all of the headlines and 90% of the coverage, they had to find other stories. They had to find people and storylines and emotions that weren't necessarily the headline grabbers. And because of that, people fell in love with the Haas Formula 1 team and crazy sweary Guenther Steiner. And they fell in love with Daniel Ricciardo and people who weren't necessarily fighting for world championships, but people who Box to Box Films realized had these great emotional draws, and they became the heart and soul of what Drive to Survive was in those early years." — Will Buxton, F1 journalist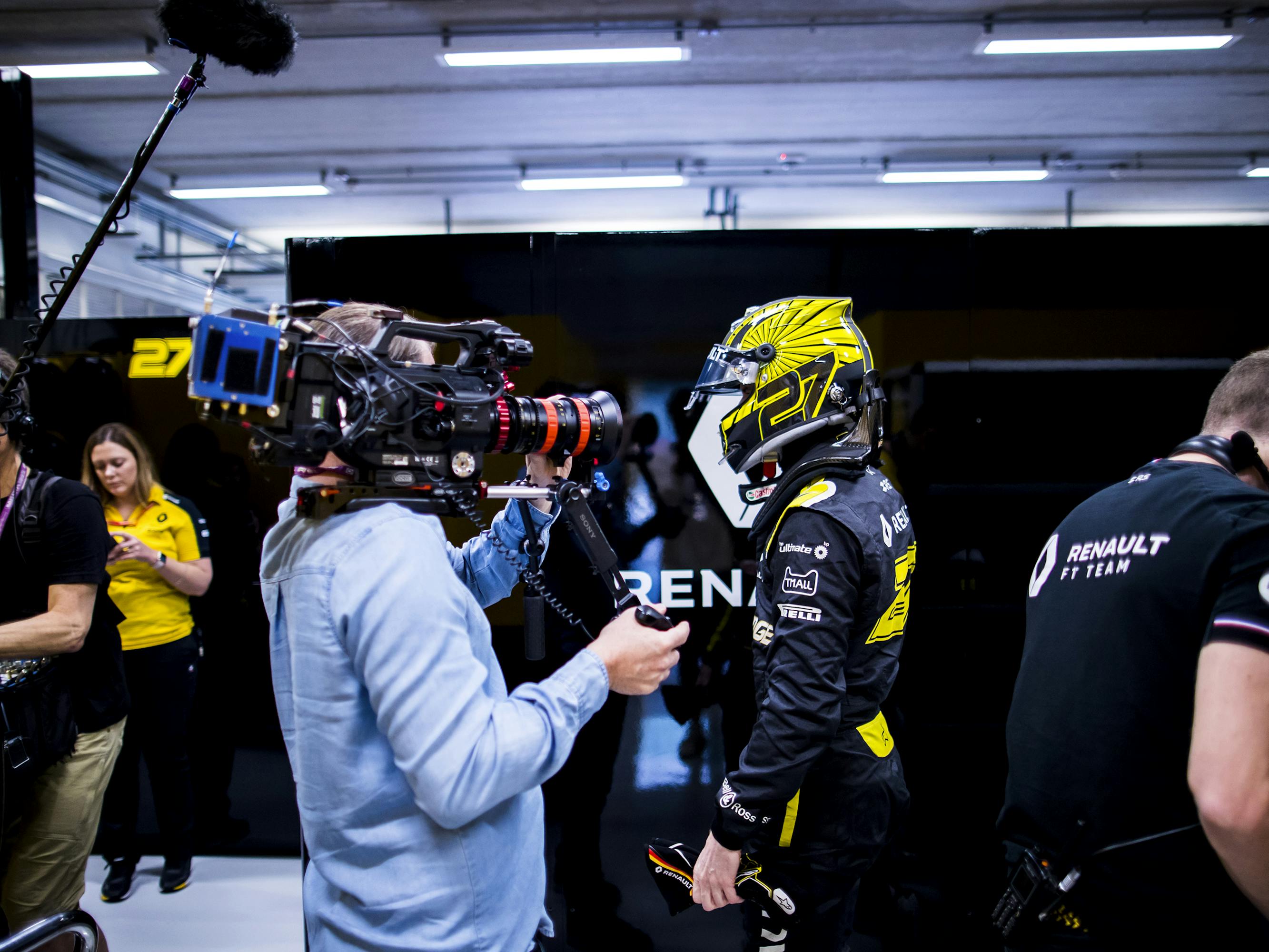 Photograph by Vladimir Rys
"Going back to Season 1, pretty much every door was closed. The sport very much came from a place where, under previous management, there was no camera allowed above the ground floor. It was really a hundred percent closed doors. And then management changed, they brought along Netflix and the crew, and then it was our job to open these doors slowly and get them used to having cameras in their faces and in their factories all the time. But still when things get a little hairy sometimes those doors close again. So it's always that constant work of reopening these doors to be where the drama happens." — Jean-Louis Schuller, cinematographer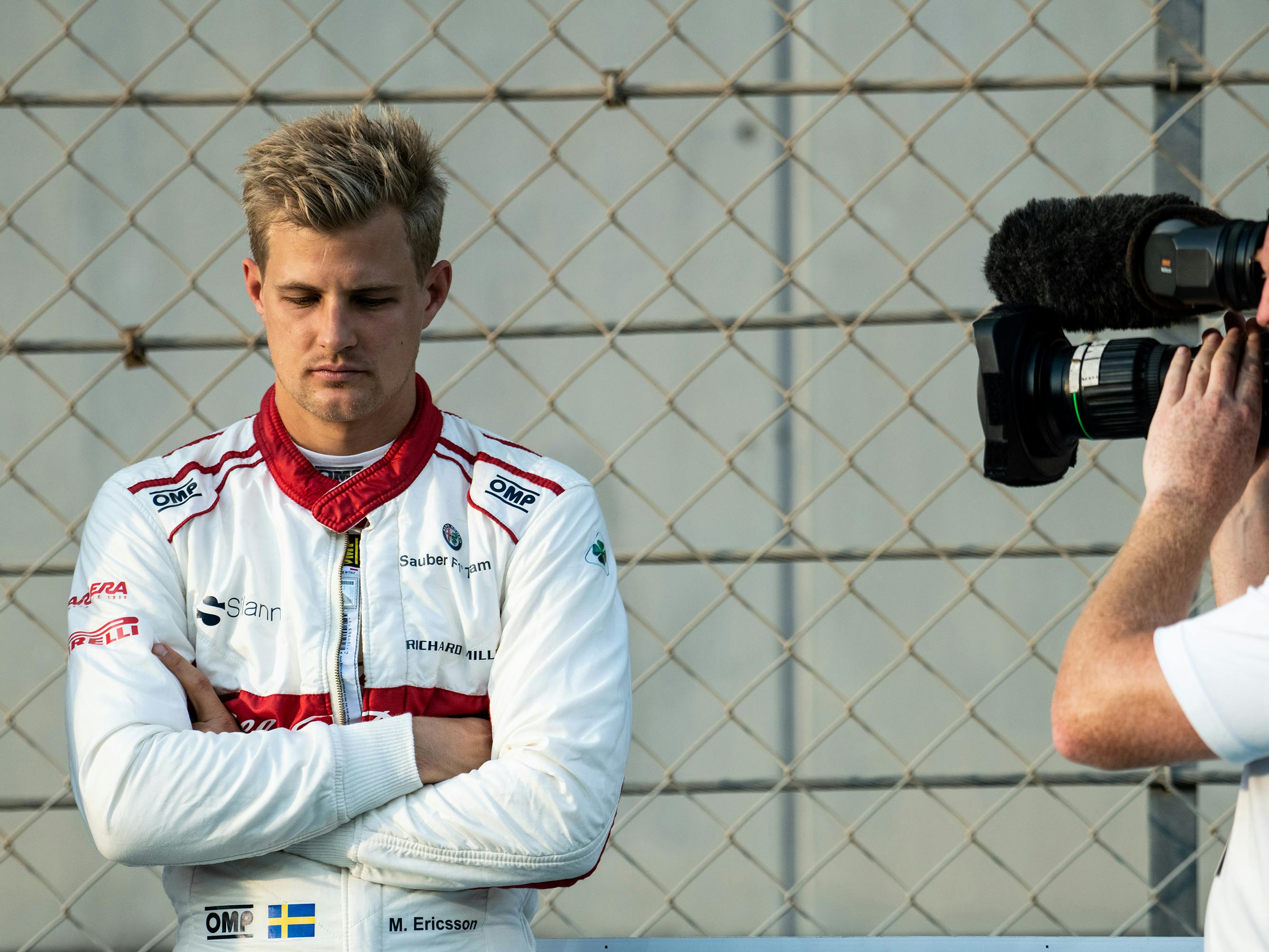 Photograph by Daniel Vojtech
"Any sort of documentary producer or director will probably say to you that trust is the key currency that you have. We don't ask questions, we don't really get in people's faces. We're very observational in the paddock. We try to be really unobtrusive. I think the characters generally feel that we're different from everyone else there. That's kind of how we like it. It's a slightly dysfunctional relationship that you have with these people where you need to continually prove that you can be trusted with their story, with their families, with the access that they give. We try not to do too much with them. You know their time is so limited away from the sport. For them to even give us half a day where they are on their boat or they're on their farm . . . it's quite a big deal for them. We understand that. So we try and make sure that if we do it, we're going to use it or use some of it. We would never just run up to people and film them. We would try and just treat them as human beings really and say, 'Look, this is what we're doing. Would you like to have a chat?' And so it's just this gradual process of explaining what you're doing, being pretty honest about it, doing it, and them liking it." — Martin Webb, director
Photograph by Vladimir Rys
"For the younger female fans especially, this is incredible. We love that [drivers] get to be playful with their jobs and they get exposure to different audiences. It's really fun to see a softer side to them, outside of the peak performance athletes that they are. Linking them to the pop culture moment is expanding the conversation and the sport would be so dull without it." — Nicole Sievers, co-host of the podcast Two Girls 1 Formula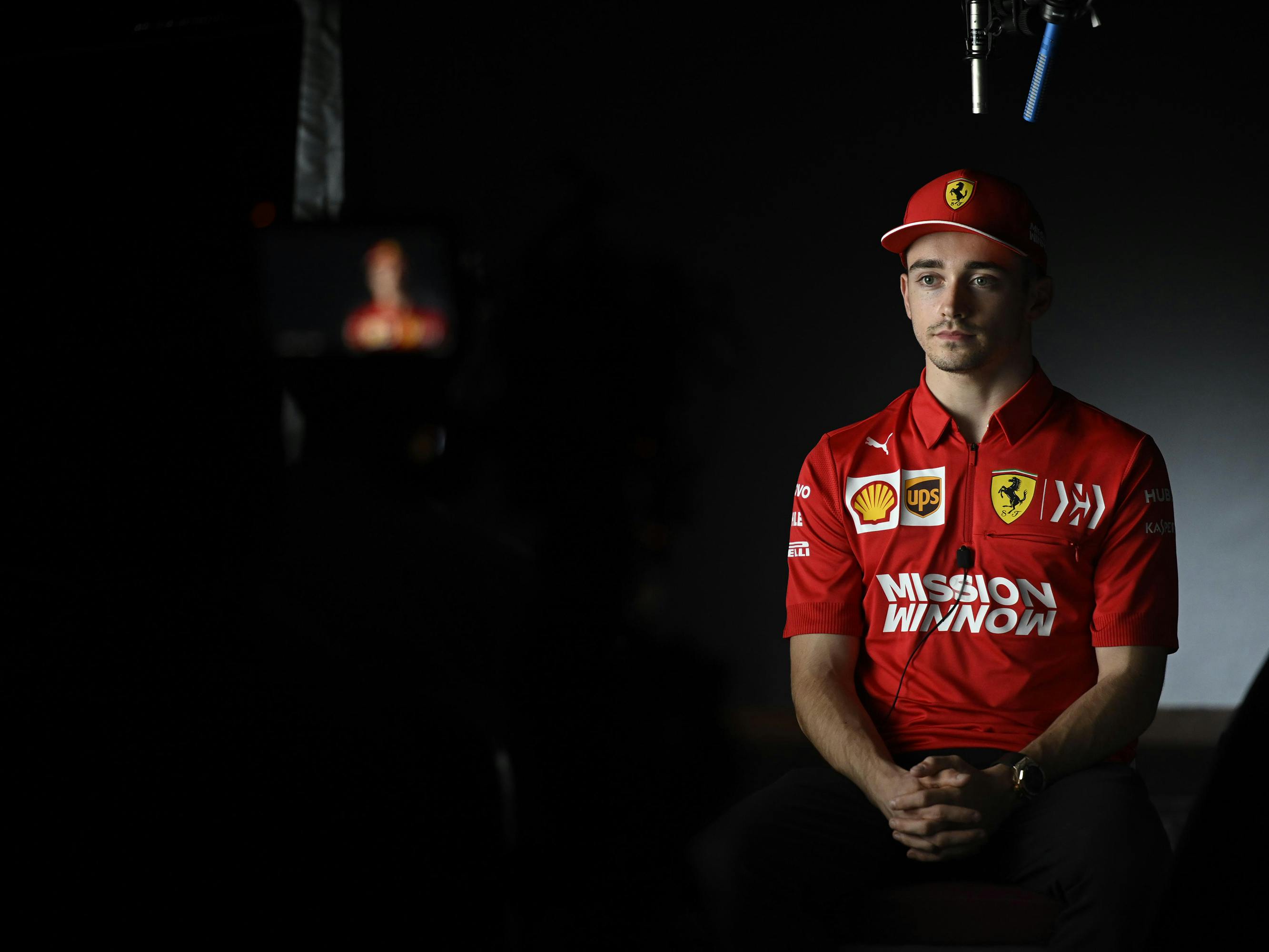 "Formula 1 in America has really boomed, and I think a large part of that initially was Drive to Survive, with the goal, make Formula 1 popular in the U.S. Americans love drama, that's why we have so many reality TV shows. We love to watch people's personal lives unfold. And we love stories. We love to hear stories. We have so many TV shows and movies that come out in the U.S. all the time that it just really made sense to take Formula 1 and put it more in a narrative format and tell the stories of drivers." — Kate Lizotte, co-host of the podcast Two Girls 1 Formula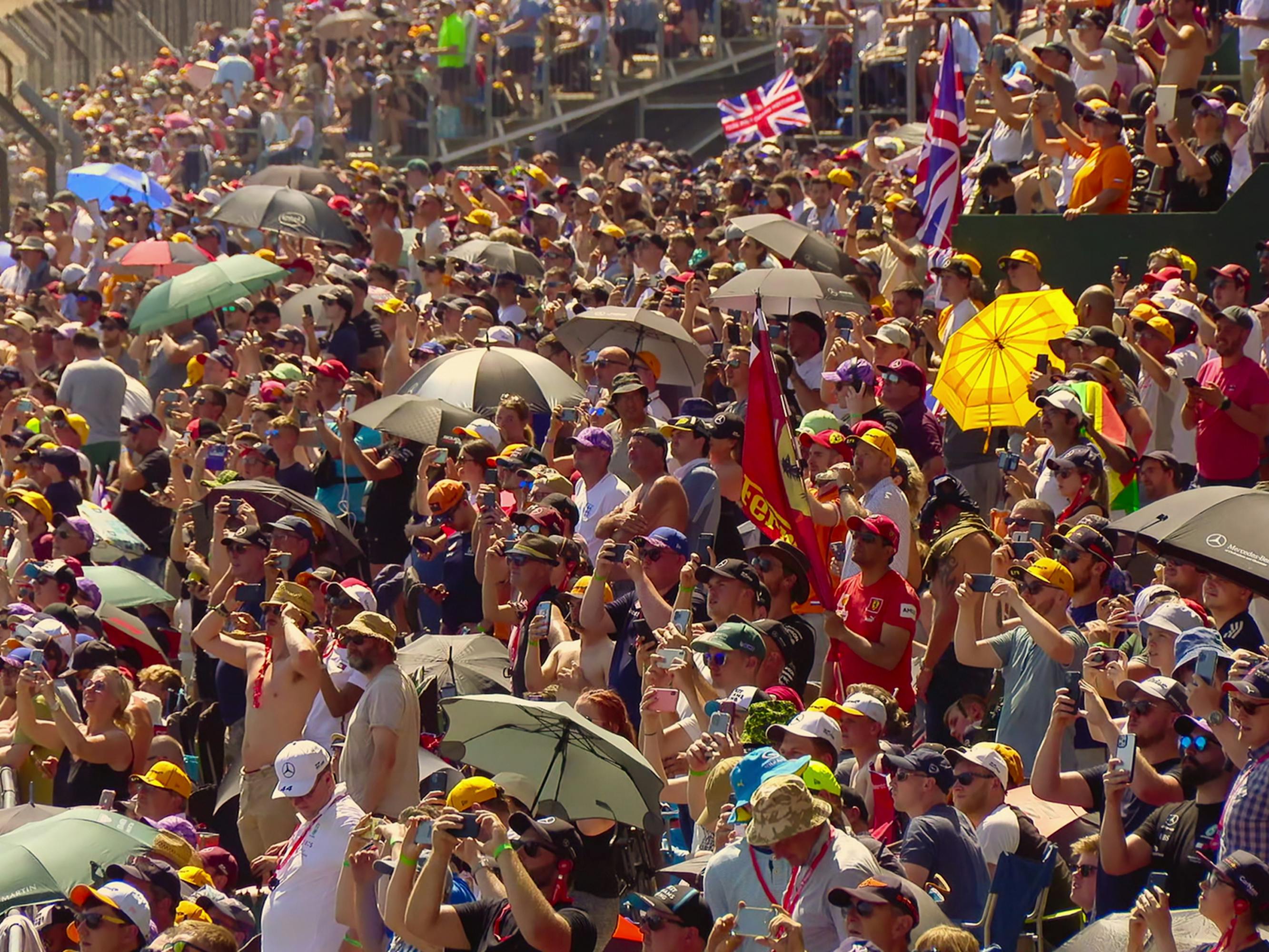 "I think when the tickets went on sale for the Austin Grand Prix the year after the first season came out, they had record numbers of people applying for tickets. Their data was showing them that there were a lot of females coming to the sport for the first time ever. I think that was pretty remarkable. I think when James and I got down to Austin, you could sense that it was just different. There were more people, they were more excited than perhaps they'd been in previous years. I think for me, that was really the moment that we realized that this show was becoming slightly bigger than just a show on Netflix that a lot of people were watching. That it was having this huge impact on the sport and has had huge impacts on other sports. That's the reality of it. It's very strange to think of those early conversations around this show and what it's become and the importance that it has you know in the world of Formula 1, but also in the world of sport. It's pretty unique." — Paul Martin, Drive to Survive Executive Producer