BEFORE YOU WATCH
Sex Education Season 3
We've never been so excited to get back to class. After what felt like the longest summer break ever, the students of Moordale Secondary School are returning with a third season of Sex Education.
Created by Laurie Nunn, the award-winning series stars Gillian Anderson as Dr. Jean Milburn, a sex therapist who has gifted her son Otis (Asa Butterfield) with a vast academic understanding of the subject. But when he counsels a student who has taken too many Viagras, he's convincing enough to impress Maeve Wiley (Emma Mackey), a brilliant, fiercely independent feminist. In need of money, Maeve presses Otis to form a clandestine sex advice business.
The ensuing drama and hilarity are fueled by the lovable and exceptionally wise roster of characters: Hedwig and the Angry Inch-loving Eric Effiong (Ncuti Gatwa) who breaks gorgeous new kid Rahim's heart when he falls for animal-loving Adam Groff (Connor Swindells); studly swimming champion turned Romeo in Lily Iglehart's (Tanya Reynolds) space-genitalia themed Shakespeare musical, Jackson Marchetti (Kedar Williams-Stirling); and the magnamious, big-hearted Aimee Gibbs (Aimee Lou Wood). But as the series unfolds, it's clear there will be no archetypes. Informed by empathy and humor, Sex Education bravely and boldly confronts stereotypes and starts poignant conversations about sexuality, relationships, and identity. With these complex, relatable characters, the show celebrates individuality in a setting that typically reveres conformity, all the while being endlessly forgiving of its characters' fumbling attempts to get things right.
This season gives the crew new opportunities to practice Otis's advice and find new reasons to seek it. Among those joining the cast are Jemima Kirke as Moordale's new head teacher, Hope Haddon, whose hip appearance masks a rigidness that makes her predecessor, Mr. Groff, seem relatively chill; the musician Dua Saleh as the charismatic, non-binary student Cal; and Jason Isaacs as Mr. Groff's more successful but not very modest brother, Peter.
If you're still rewatching the previous two seasons of laugh-out-loud and stand-up-and-cheer moments, we won't interrupt. For those who can't wait to see if Eric and Adam can be together at last, here's a cheat sheet of where we left off with our favorite class of characters.
Otis Milburn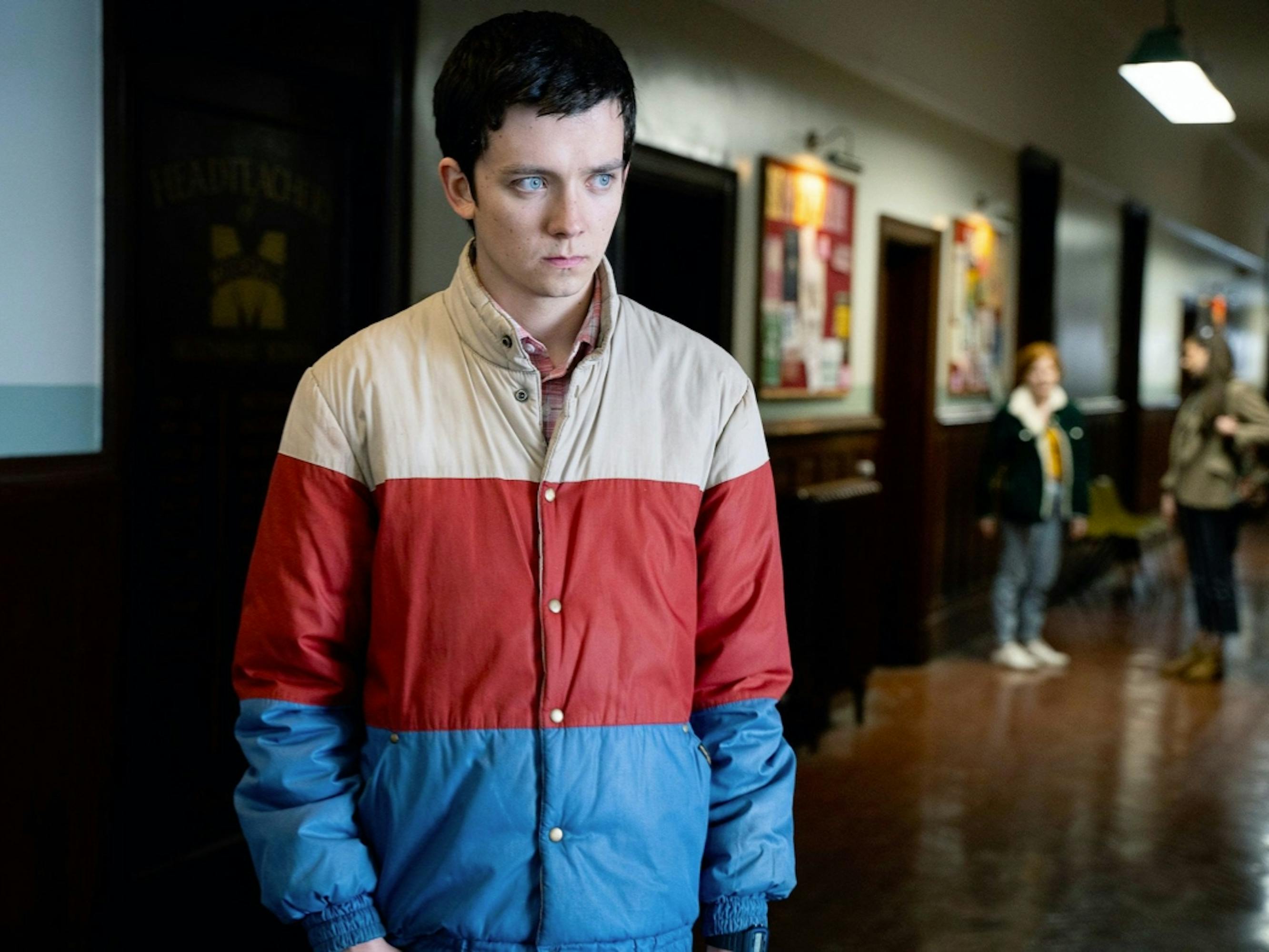 Otis's path from geek to potential glory presents itself when Maeve convinces Otis to start counseling "clients" in an abandoned bathroom. Otis falls in love with her, finds out she's not interested, and decides to date Ola, settling for Maeve's friendship. Then he drunkenly insults both Maeve and Ola and has sex with leader of the school clique, the Untouchables, Ruby (Mimi Keene). By the time he realizes he's still in love with Maeve and might have a chance after all, she's no longer speaking to him. "I'm trying to find out what kind of man I want to be," he tells his largely absent father. "How do I not become an asshole?"
Dr. Jean Milburn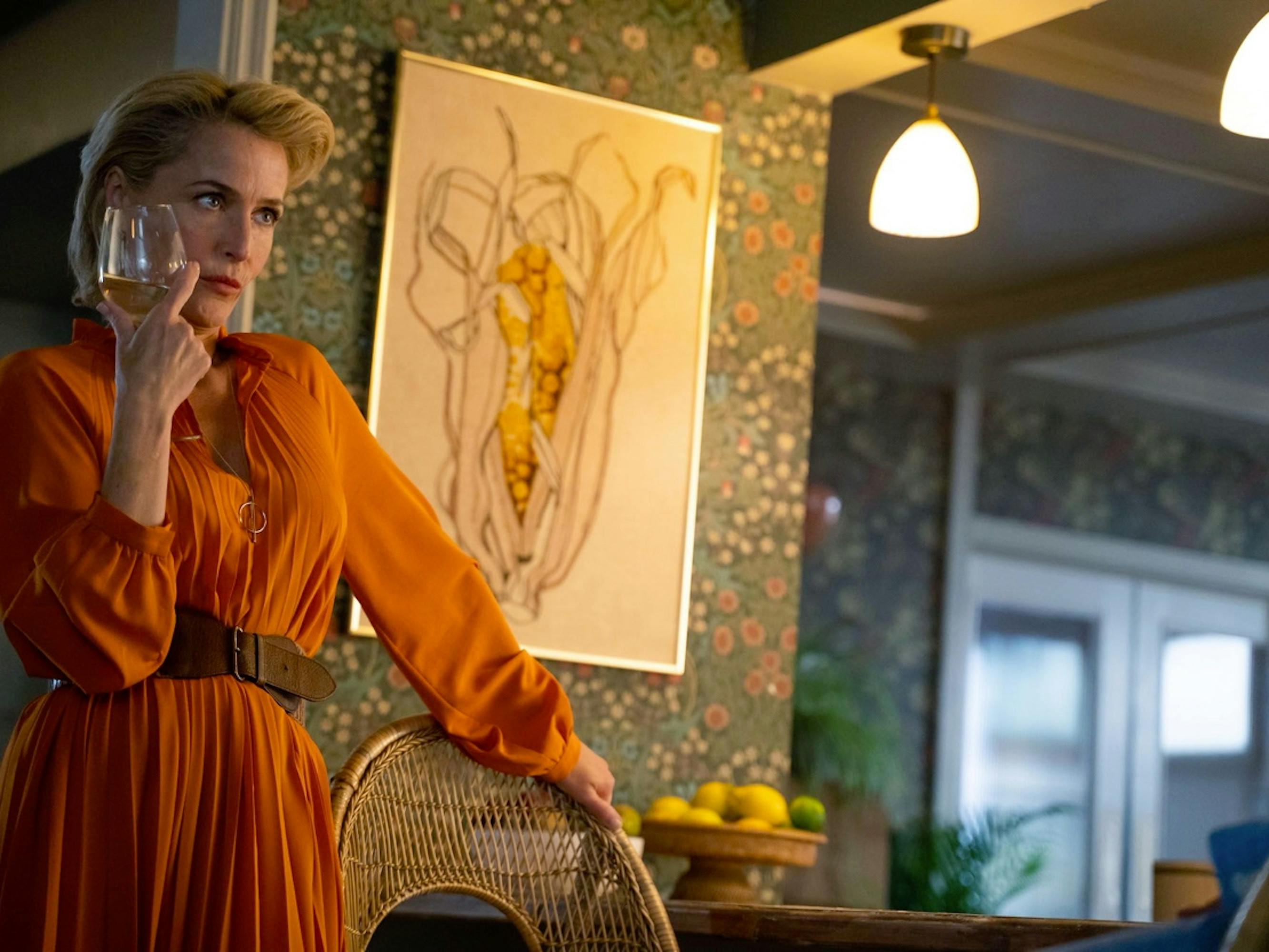 Even Jean's expert therapizing can't help her work through her complicated love life. That changes when she meets Jakob, a widower looking for a relationship. She tries to commit, but this plumber is wise enough to know that her intolerance of the loose change he leaves lying around signals intimacy issues. She's got no such boundaries with Otis, writing a book about his sexual struggles and accepting a job as the school's sex and relationship education counselor. Just when Jean understands her parental support is better offered from afar, she learns she's getting a second chance: She's pregnant with Jakob's child. 
Maeve Wiley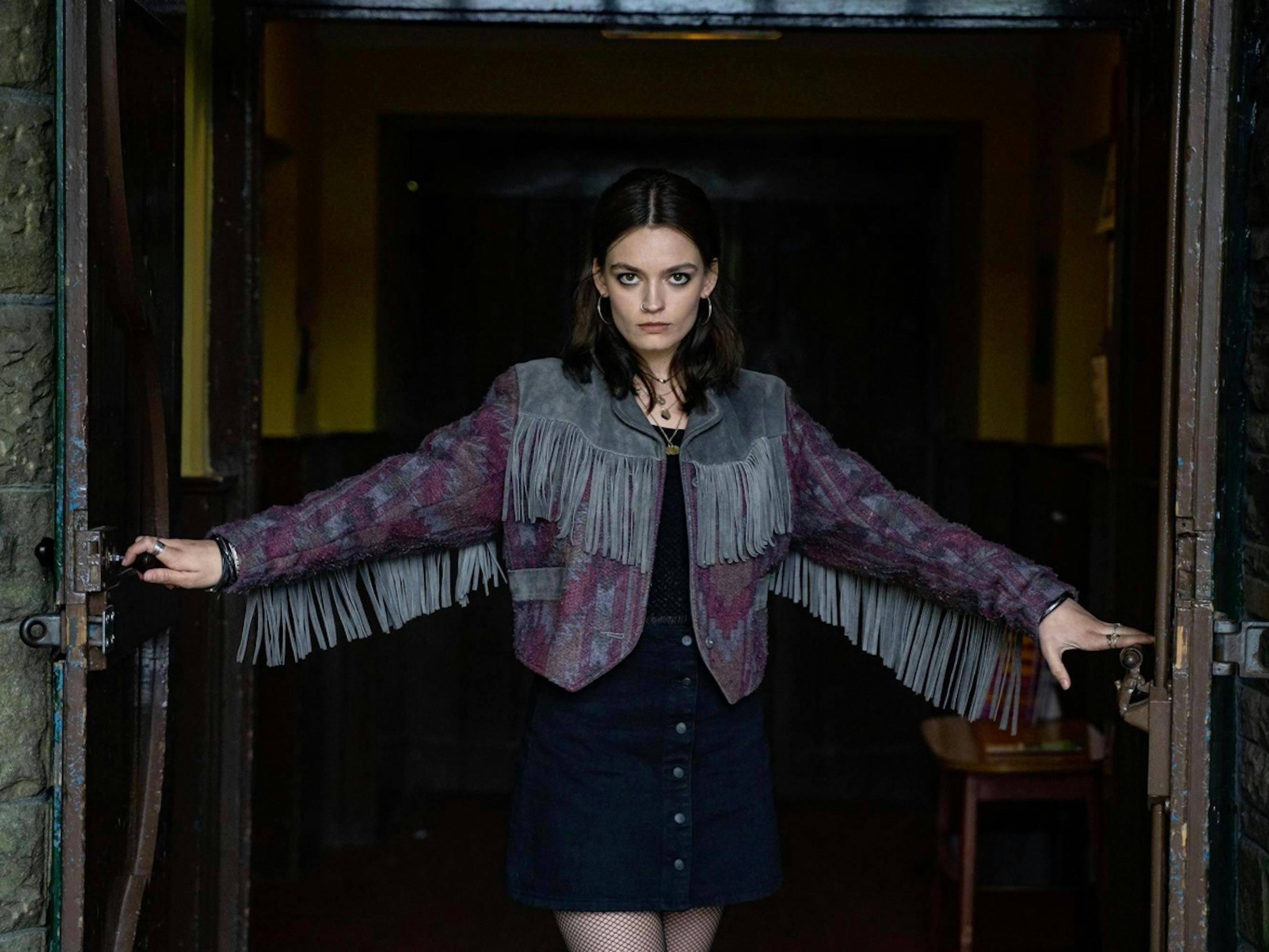 As this pink-haired, nose-pierced genius says, "I'm really smart. I just got unlucky in the family department." Abandoned by her drug-addicted mother (who returns briefly), Maeve earns her trailer park rent by ghostwriting other students' prize-winning essays and booking Otis clients. When she gets reinstated (after being expelled for taking the fall for her drug-dealing brother) she shines as a student and friend. What Maeve sucks at is romance: She blows up her relationship with Jackson and only realizes she's in love with Otis as he starts dating Ola. When he finally calls to say he feels the same way, Maeve's new neighbor Isaac — who's crushing hard — deletes Otis's message telling her so. 
Eric Effiong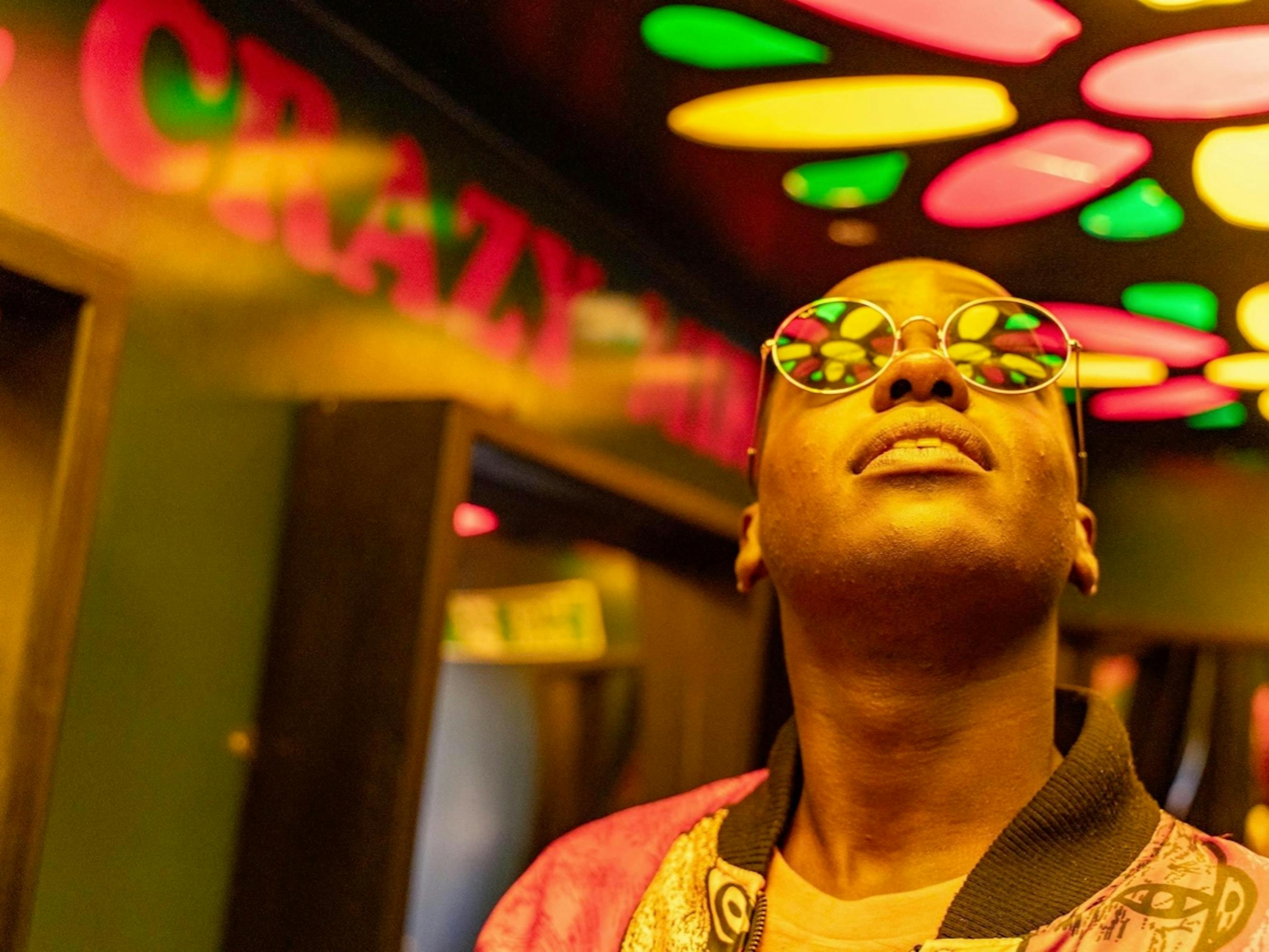 Otis's best friend is the most adjusted of the bunch. Despite being one of the few "out" kids at the school, Eric is solid in his identity, his family is (ultimately) supportive of his choices, and he's (mostly) an ideal cohort. But on campus, he's tormented by Adam's unrelenting bullying. Turns out that Adam is actually the tormented one: He's in the closet and in love with Eric. When Adam finally accepts that he's not the straight man his headmaster father would have him be (timing is never on these kids' side), Eric is in a relationship with the new hot boy at school, Rahim. So, Adam charges the stage during the school musical and announces that he wants to hold Eric's hand. "Say it again," Eric demands. "Please?" adds a chastened Adam. Eric resumes his seat in the swing band, as Adam escapes through a vagina shaped set decoration and Rahim departs crying.
Aimee Gibbs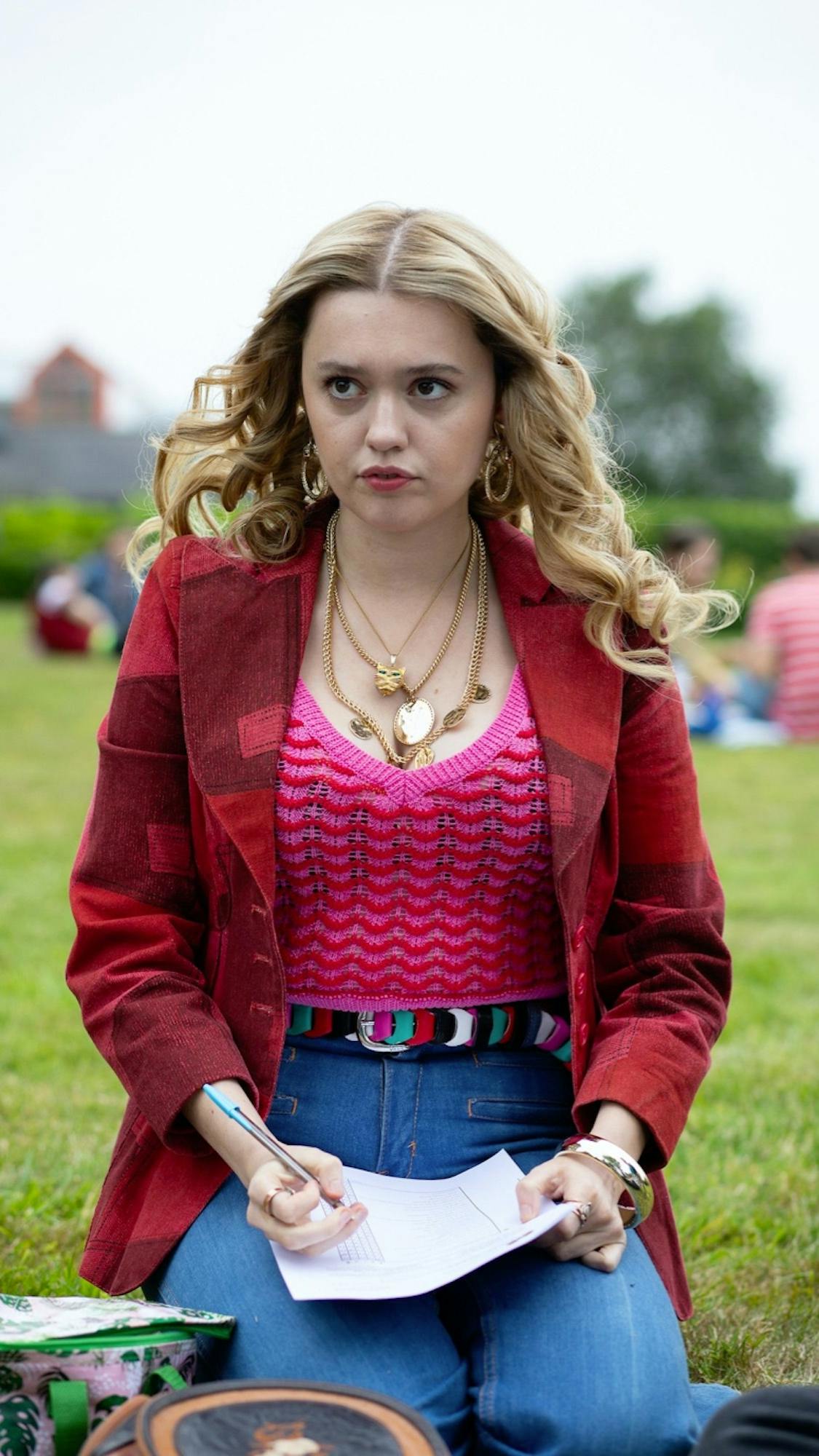 Aimee Lou Wood won a BAFTA award for her portrayal of Aimee, former member of the Untouchables, turned aspiring baker, number one Quiz Heads supporter, and best friend of Maeve. After Aimee is sexually assaulted on a bus, Maeve, along with a group of newly bonded female friends, encourages the traumatized yet valiant Aimee back onto public transport.
Jackson Marchetti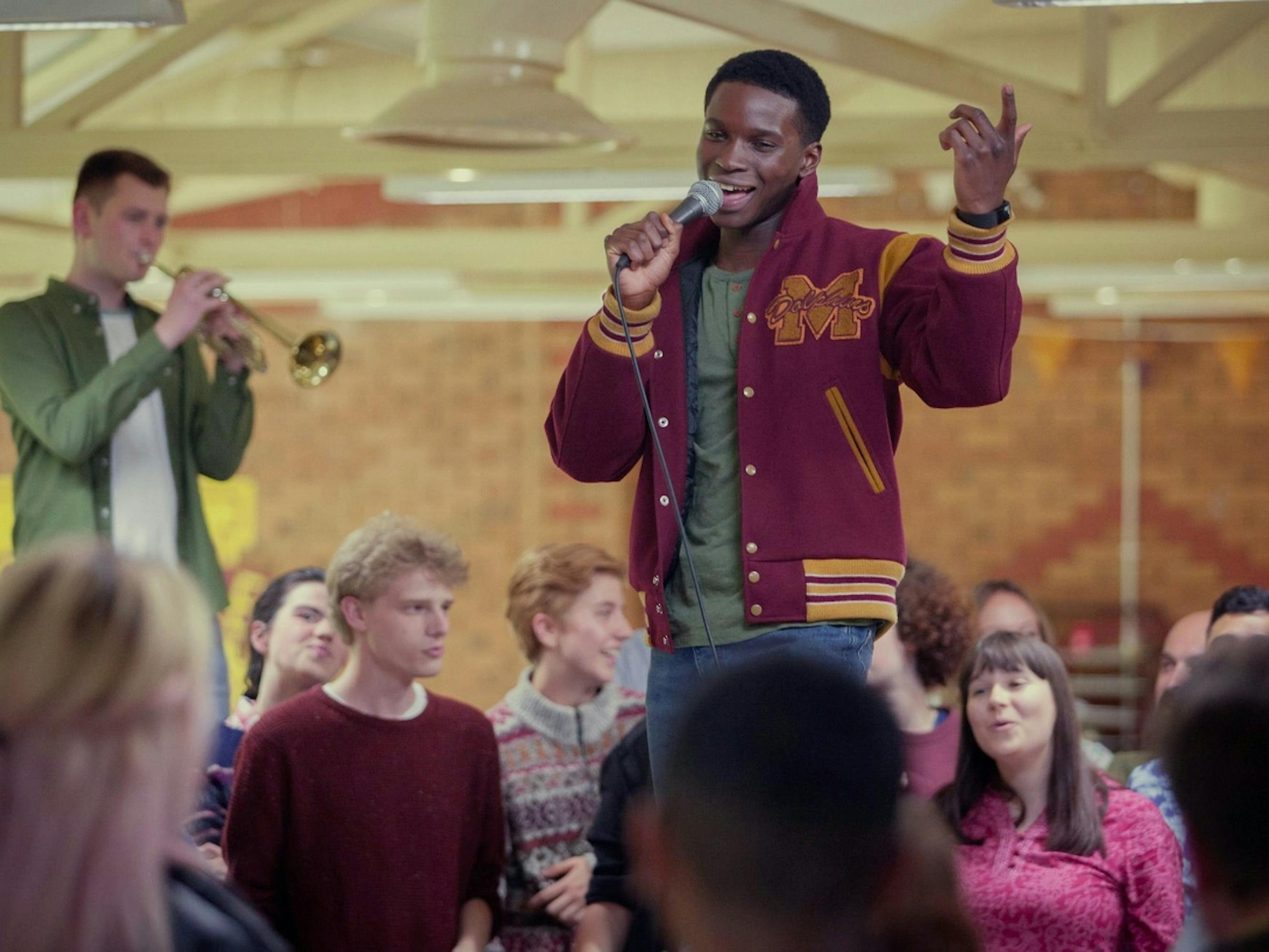 He's the head boy at school (think student council president), a competitive swimmer headed for nationals, and has his pick of romantic partners. But he admits to Maeve that he takes medication for crippling anxiety attacks due in part to the pressure one of his mothers places on him, and eventually hurts his own hand so he doesn't have to swim. He bravely branches out into acting and becomes a devoted friend to the bookish Vivienne (Chinenye Odesanya), despite her spilling the beans to his mothers about his self-sabotage. 
Adam Groff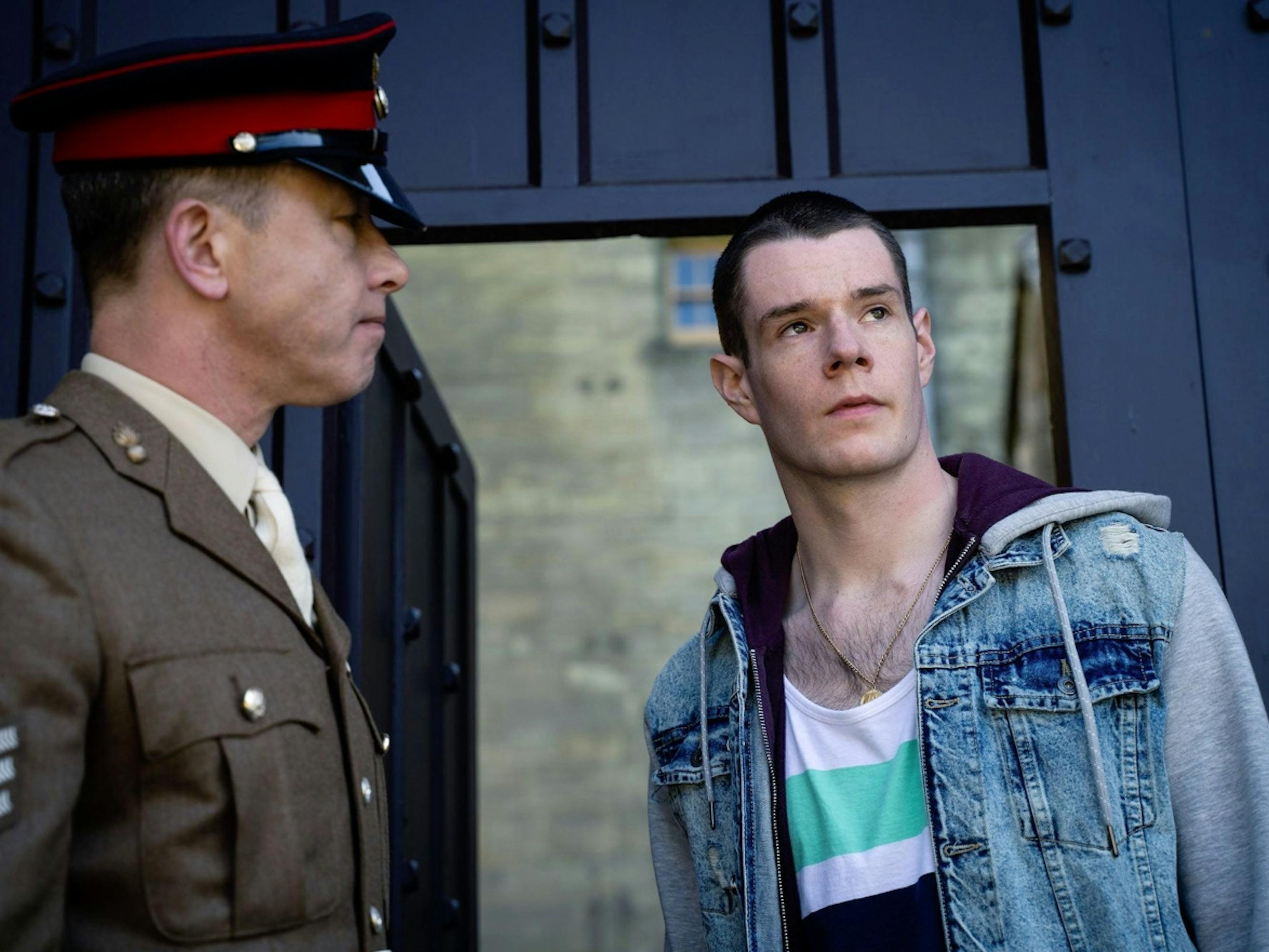 As Adam says of himself, "I'm very easy not to like," a self hatred which Eric helps him see comes from a commandeering father and misunderstood identity. Adam gets thrown out of Moordale and attends military school before he's thrown out of there, as well. When he returns to town, he awkwardly courts Eric, unsure of his own feelings until Ola helps him understand he's bisexual. By the time he teaches a formerly unteachable rescue dog basic commands and puts his heart into publicly wooing Eric, you can't help but cheer for his redemption and growth.