Netflix stars answer Queue's questions about creativity and craft.
In Netflix's long-awaited, Shondaland-produced series Inventing Anna, audiences finally get to experience just how real-life "SoHo Scammer" Anna Sorokin's feigned identity as German heiress Anna Delvey granted her the trust of New York's elite and access to a world of riches. Sorokin, played by Ozark's Julia Garner in the series, stayed at high-end hotels and resorts, dined at the finest restaurants, and flew in private jets before her rose-colored world came crashing down around her in 2017. When she found herself awaiting trial for grand larceny and misdemeanor theft of services, Sorokin reached out to attorney Todd Spodek to represent her.
Enter Arian Moayed, who plays Spodek with a balance of empathy and ambition. Best known for his recurring role as business-savvy investor Stewy Hosseini on Succession, Moayed is a versatile actor and writer who got his start in the theater. His first big break came when he was cast as Musa in 2011's Bengal Tiger at the Baghdad Zoo, starring opposite Robin Williams, a role which earned Moayed a Tony nomination for Best Featured Actor in a Play. Moayed followed that up with a lead role in the Tony-winning play The Humans, which earned him a 2016 Drama Desk Award.
Moayed has since forayed into television and film, including roles in the series Love Life and Marvel's Spider-Man: No Way Home, and co-writing and directing the forthcoming series, The Accidental Wolf. 
Queue spent some time getting to know Moayed and how he prepared for his role as the lawyer to one of the most notorious businesswomen of the twenty-first century in Inventing Anna.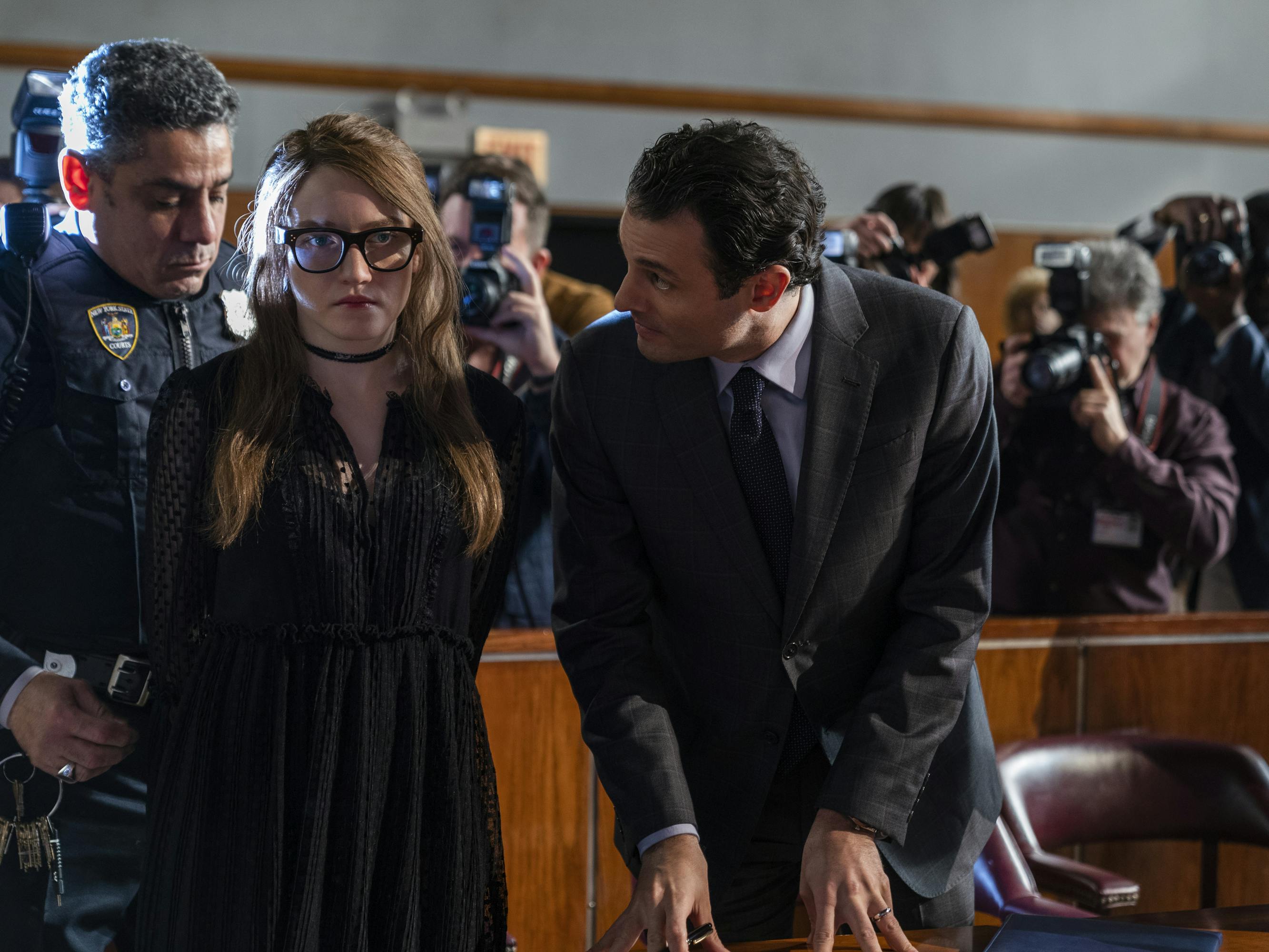 Queue: What was your first big role?
Arian Moayed: I was on Broadway in this show called Bengal Tiger at the Baghdad Zoo and I starred opposite Robin Williams. We performed for six months on Broadway and I was lucky enough to be nominated for a Tony award. And so that was the first big thing that put me out into the atmosphere.
What film made you fall in love with acting?
AM: When I was younger, my family immigrated from Iran to the United Arab Emirates. My father had a double tape of Fiddler on the Roof. And so, when I was maybe five, I would obsessively watch Fiddler on the Roof because it felt, with my five-year-old brain, so real. I don't know what I thought — I just didn't think they were acting or something. It's one of my favorite musicals. And when I watch it now I can understand the awe of that as a young boy, watching that movie in Dubai, how crazy that was.
What do you remember about the first time you saw yourself on camera?
AM: The first time I saw myself on camera was pretty funny. When I was 22, I was cast as an extra in a skit for Conan O'Brien. I think I called every human being that night to make sure that they saw me, but — I guess I wasn't really thinking it through — there were 30 extras. So nobody actually saw me. And to this day, I don't think I can even see myself, but I say that I was in it. And I imagine that people are going to be like, Oh my gosh, look at him run — because, that's all I did. So, that's the first time that I can really remember that no one even saw me in. Hilarious.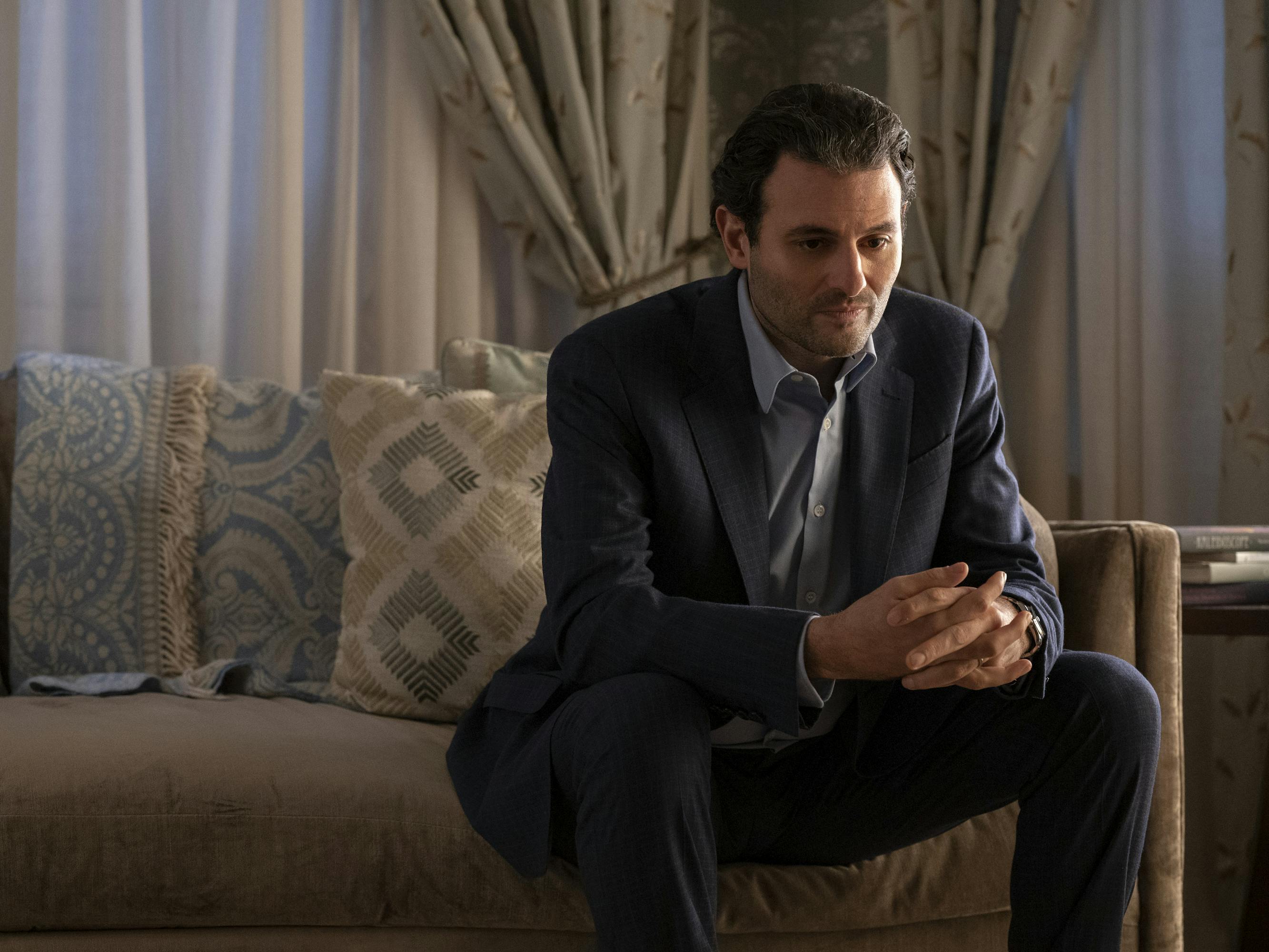 How did you first encounter the story of Anna Delvey?
AM: Headlines, and clicks on whatever social media I was using at the time. I just remember the headlines: the German fake heiress, SoHo grifter. I heard a lot of that. And I really just put the pieces together of like, Oh, she tried to scam people. That's basically the first time I really thought of her, or heard of her. Not until I read this script did I read the Jessica Pressler article and realize this is a massive story with massively unique individuals at the helm.
How did you prepare to play Todd? Did you meet the real life inspiration for the character? 
AM: I think the world was guiding me towards Todd. About a month before shooting, I did 12 days of grand jury duty. I now think it's important that everyone does it because you start really understanding how society works in a very legal way. And the other thing is I have a nonprofit theater company in New York City and we had recently done a play called The Courtroom, which was old transcripts of this deportation case that I had found, and I trimmed it down, and we put up [the play].
When I got this part, they gave me a packet of information. I read the transcripts, and I think I went through all of the main trial dates, and, especially having the experience of doing some editing of transcripts, that really made me understand how Todd thinks, how his legal mind works. As we all know, with lawyers, the legal mind in the courtroom or at the office, bleeds into everything else. So I began to understand his thought process, and I didn't even mean to do that.
I didn't really get a chance to meet Todd until, which is crazy, the day that I was interrogating Rachel Williams. He sat in the pew when I was grilling Rachel. I said, "How does this feel?" He goes, "It's eerily exactly the same," which made me feel really happy. 
What's one word you would use to describe Todd?
AM: Ambitious.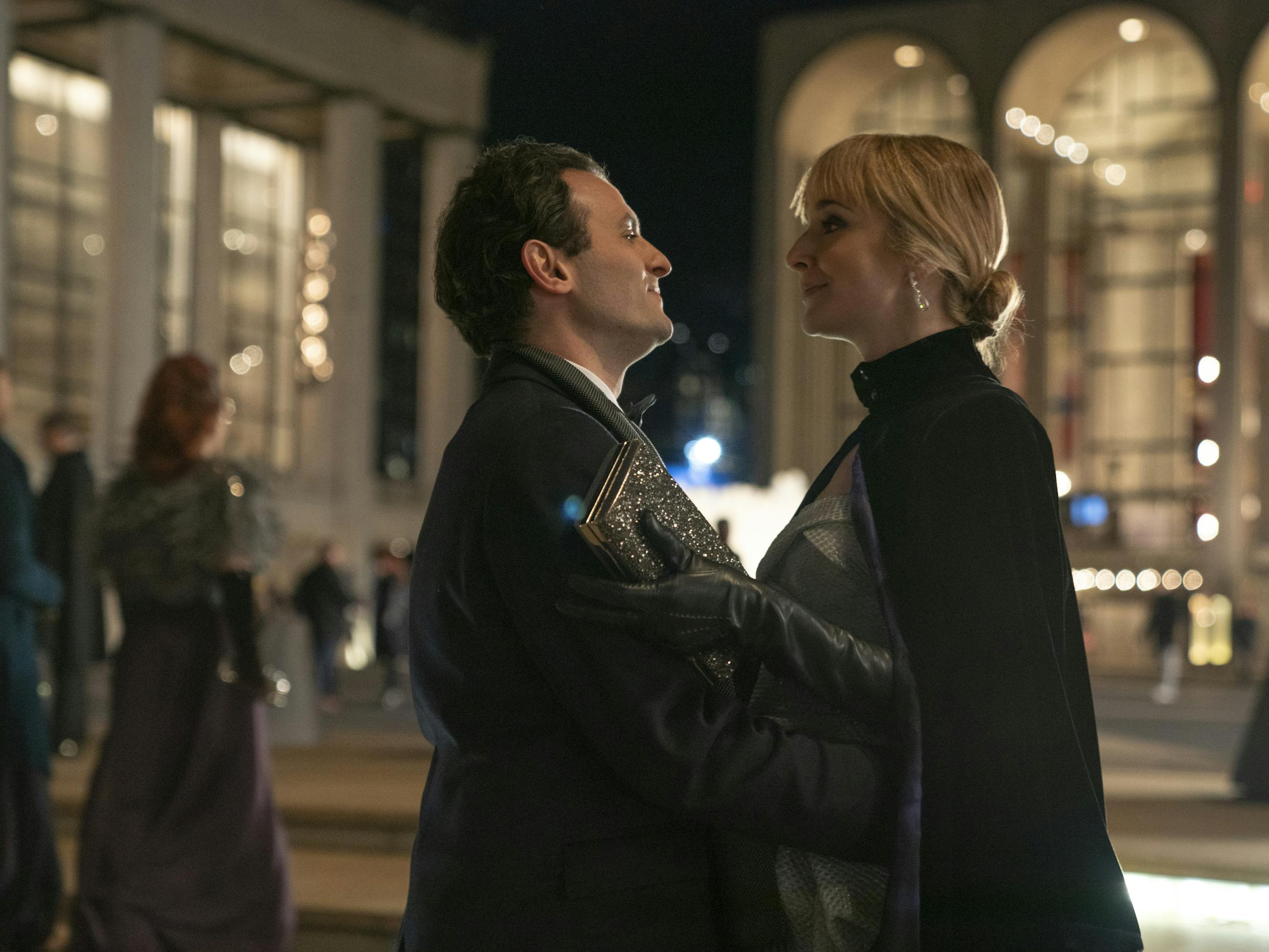 What was the hardest or most challenging scene to shoot?
AM: There's a scene that Julia Garner and I have in the prison cell where she's trying to fire me, and we have this seven or eight page scene, and I really wanted to do it justice; I wanted it to be real. I wanted it to have a lot of emotion. And for the first time, really, in the show, I wanted to say what everyone's thinking about her. Do you believe the lies that you're telling? I just need to know that because if I can understand that . . . In a way, that was the scene I was most excited about and really nervous about. That and the opening and closing monologues — Shonda and Matt Byrne wrote them so pitch perfectly, and I wanted to make sure that every word was correct.