What Would Sophia Loren Do?
The people behind the documentary short What Would Sophia Loren Do? show us the connective power of cinema.
Nancy Kulik felt connected to Sophia Loren from the moment she saw her flipping pizzas in Vittorio De Sica's 1954 film The Gold of Naples. Kulik was born in the United States just three years after her parents left behind their own home in Naples to make a new life for themselves on the East Coast. As a child, she was steeped in Italian culture — the food, the language, the traditions. And Sophia Loren embodied that heritage onscreen.
Decades later, one of Kulik's four children, Regina K. Scully, a film producer and the founder and C.E.O. of arts organization Artemis Rising Foundation, was sharing memories of her own childhood with producer and philanthropist Geralyn Dreyfous. When Scully mentioned her mom's admiration for Loren, Dreyfous knew she was on to something.
"Regina told me these stories about how any time she and her mother shared big decisions, her mother would stop and say, 'What would Sophia Loren do?'" Dreyfous explains. "I was like, 'This is a film. You have to make a film.'"
And so the charming and poignant documentary short What Would Sophia Loren Do? was born. It celebrates Kulik's and Loren's lives, finding the shared experiences between the octogenarian New Jersey mom and the European cinema icon, and concluding with a meeting between the two, brokered by Scully and by Loren's son, filmmaker Edoardo Ponti.
In so many ways, the short is a testament to the power of storytelling onscreen — how it changes us and guides us and brings us together. And it uses Loren's films to chart Kulik's own experiences. "The film started as an exploration of this fun phrase," reflects director and producer Ross Kauffman (whose 2004 film Born into Brothels: Calcutta's Red Light Kids won the Oscar for Best Documentary Feature). "We found out it was this incredible exploration of Italian cinema and how it's affected us and how movies affect us."
Kulik, Kauffman, Dreyfous, Scully, and fellow producer Robin Honan came together in a roundtable conversation moderated by documentarian Kirsten Johnson, whose latest film, Dick Johnson Is Dead, takes her own relationship with her father as its subject. Together, they discussed Kulik's love for Loren and what it was like for her to meet her idol after a lifetime of connection.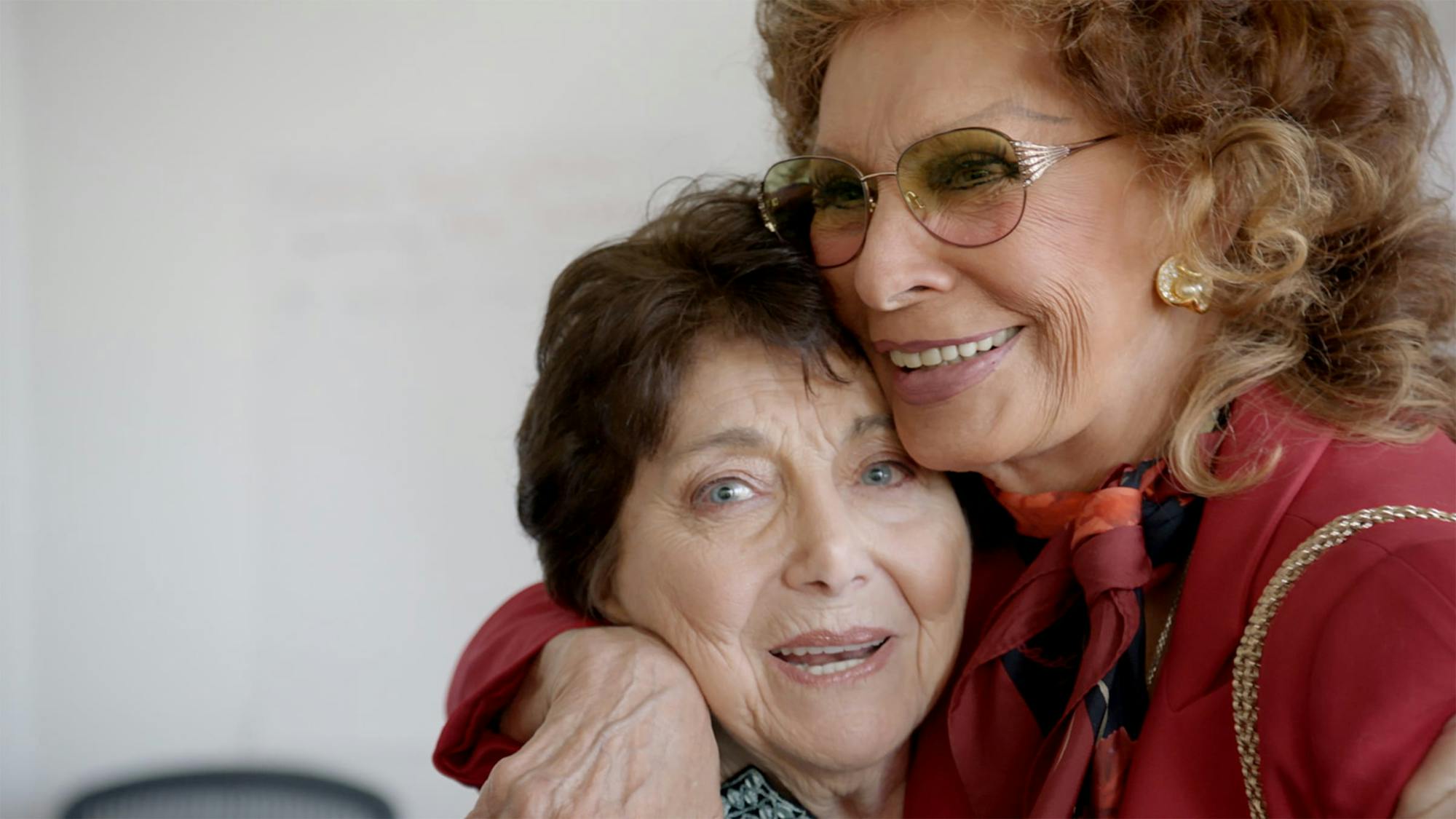 Photo courtesy of Netflix
Kirsten Johnson: What was it about Sophia Loren, the presence that she manifests onscreen, that you so deeply connected with?
Nancy Kulik: Watching her when I was so busy raising four babies, and having parents that I was tending to and many other responsibilities, I always felt the joy of just being alive and well. I was inspired by her ways, her behavior. I thought, Wow, she's fun and she's been through so much. I started to identify with those emotions that she showed, with her resilience, her fun. She is just a delight.
Even in a film as joyful and celebratory as this, at its heart there is something very painful and very profound.
Regina K. Scully: I'm interested in stories that go deep. And even though this story, yes, is joyful and fun, it goes to the heart and soul of things that we all go through in life. Every one of us goes through the fire at some point in our lives, the ups and downs and all arounds. This film very much addresses that. Whether we're an international Italian movie star or this precious, adorable mom and grandmother, these truths carry through in all our lives. We're very much the same at our core.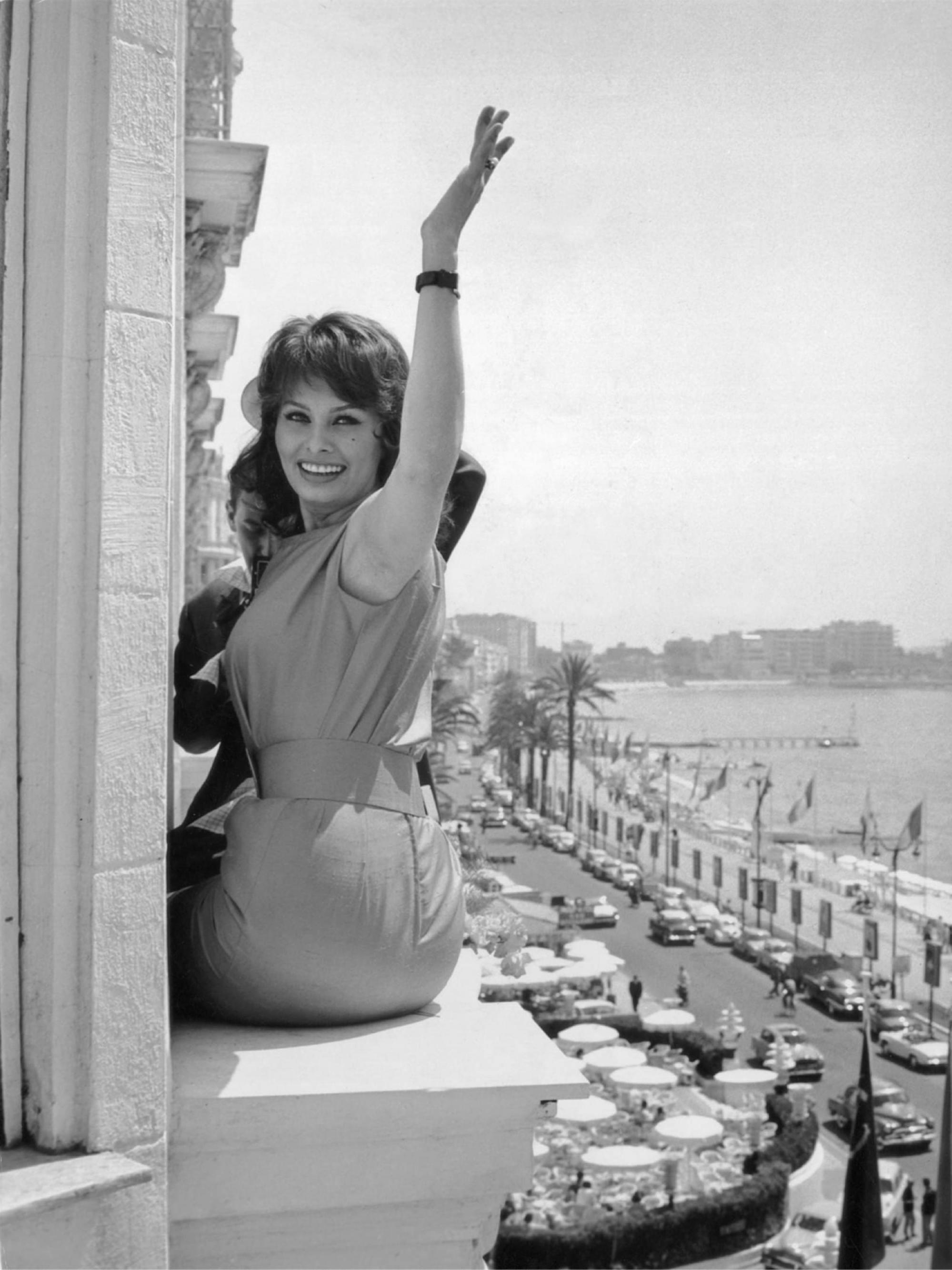 Photo by Keystone / Hulton Archive / Getty Images
The clips of Sophia Loren, every single one of them sends you rushing to watch her films. Robin, how was the experience of digging into this archive?
Robin Honan: When we were using Sophia's stories to tell Nancy's story, Ross and I weren't aware of everything Nancy was going to share. So he and I are sitting there in Nancy's living room, and we're watching these films with Nancy and thinking we're going to talk about the Oscar Sophia Loren won. But it was these films that gave Nancy permission to share. That's what art does — it gives us permission to say, I'm watching this woman experience this horrific moment, but look, she's strong.
Ross Kauffman: The thing is, Nancy told us what movies she loves: Yesterday, Today and Tomorrow, Marriage Italian Style, Two Women. I hadn't seen those movies in a long time, and I fell in love with them again. Nancy started sharing these moments from her life that we never knew about. Nancy was beautiful and giving and graceful and resilient and loving and joyful, just like the movies and just like Sophia Loren. It was incredible.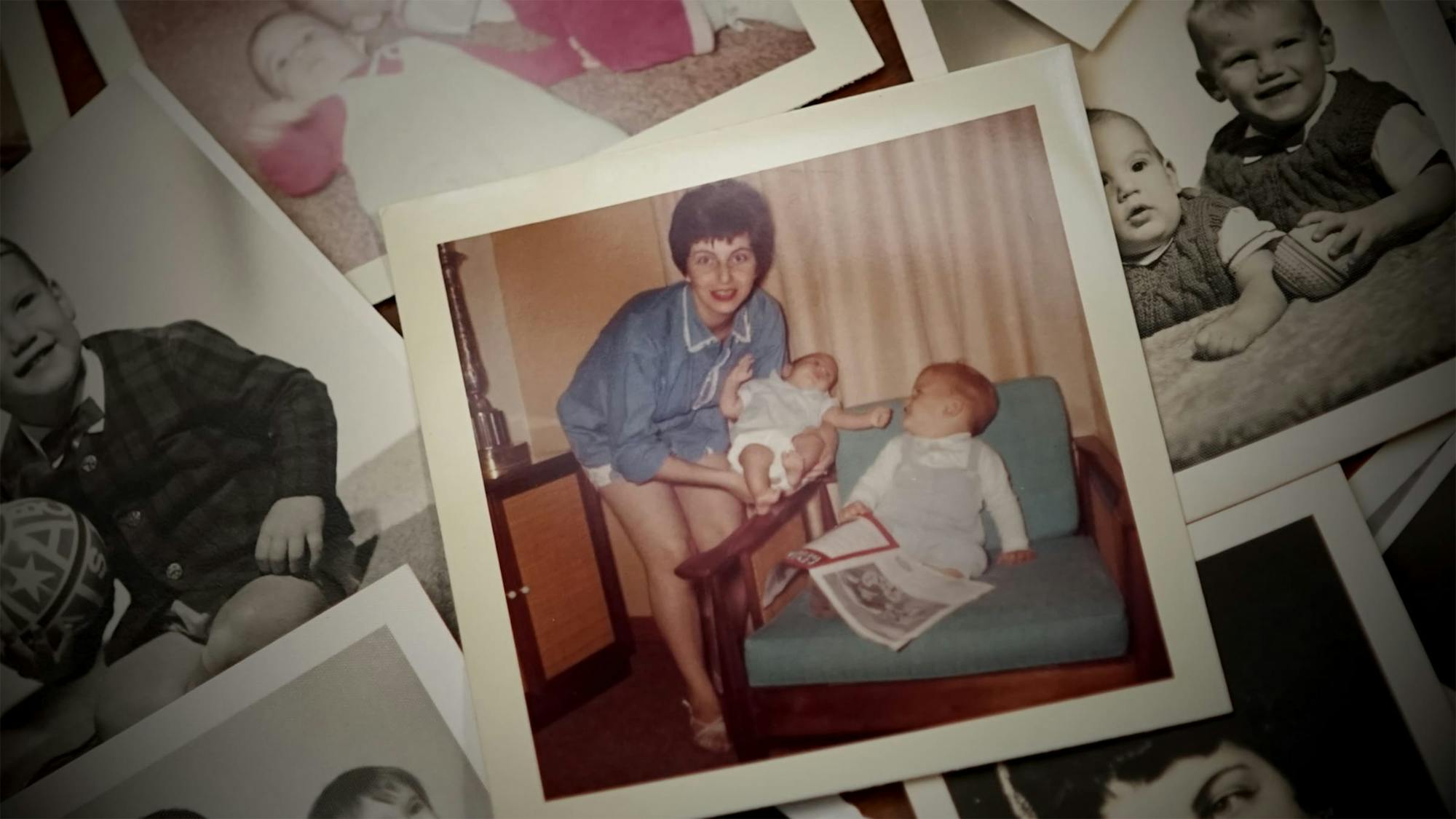 Photo courtesy of Netflix
Nancy, you knew which movies were your touchstone movies.
Kulik: Yes, because I could relate to each of those. Sophia has made so many films. People do not, I don't think, know that she's made hundreds. When I saw those particular films, they matched some of my thinking, some of what I needed to be inspired. That's why I chose them.
Kauffman: Little did I know Nancy would pick three of the most seminal films in the history of cinema. Talk about surprises. It was wonderful to delve into the history of cinema, to see how art is just so, so important for us to get through the day.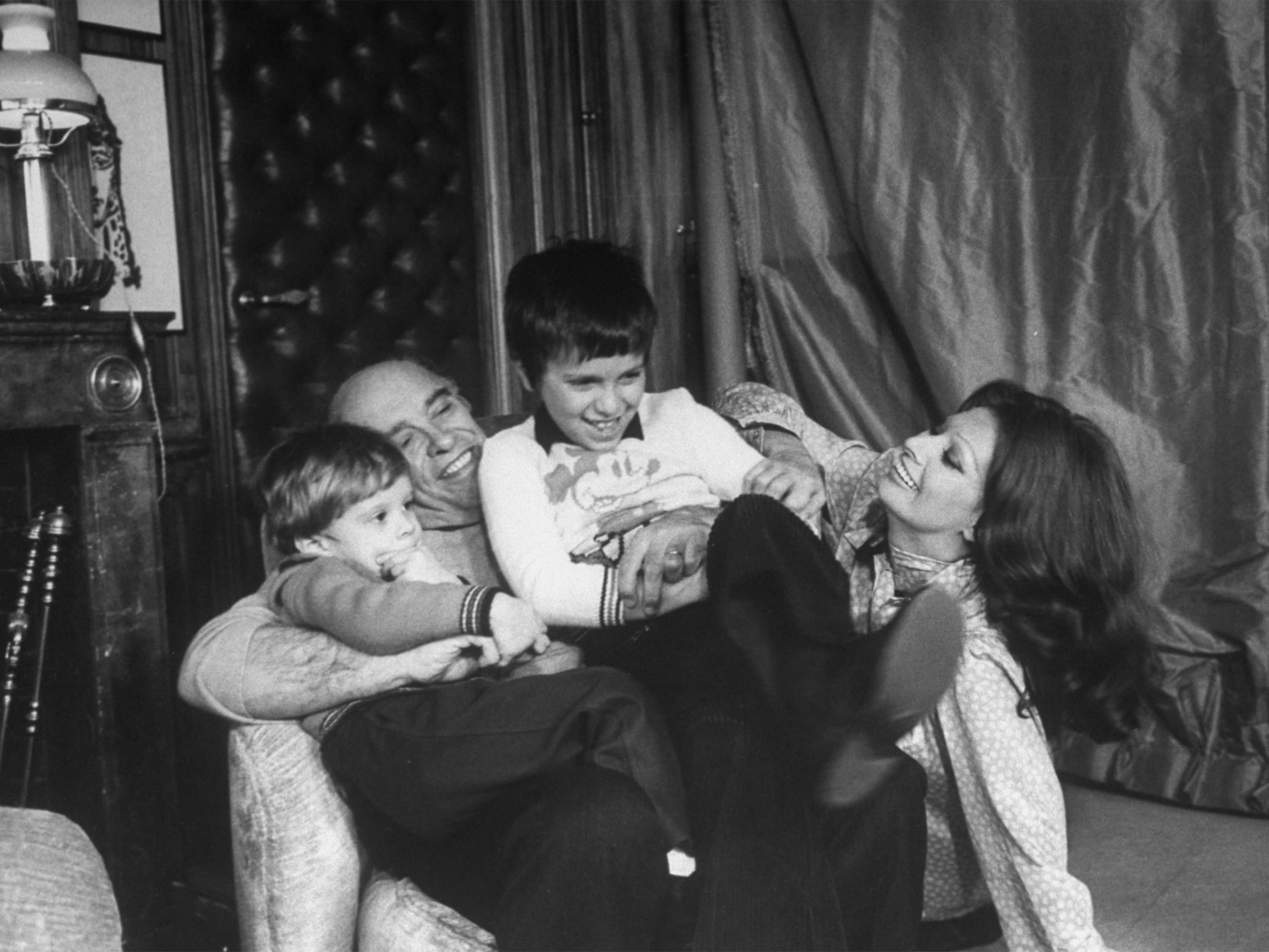 Photo by Alfred Eisenstaedt / The LIFE Picture Collection via Getty Images
Geralyn Dreyfous: One of the things that was so remarkable was I thought this film was going to be a film about female friendship. Regina described her mom and some of her mother's friends, and how they support each other, how they have these rituals. So going into this, we felt it was going to be about the celebration of sisterhood. It really was because of the movies that Nancy was kind enough to share with us how these films helped her along in very difficult times.
Scully: Ross and Robin were masterful at weaving together the seemingly separate and yet so fundamentally connected lives of these two women. These are two deep, profound women who have lived full, full lives with such honor and integrity. That comes across so clearly in the film. I was honored to watch it unfold.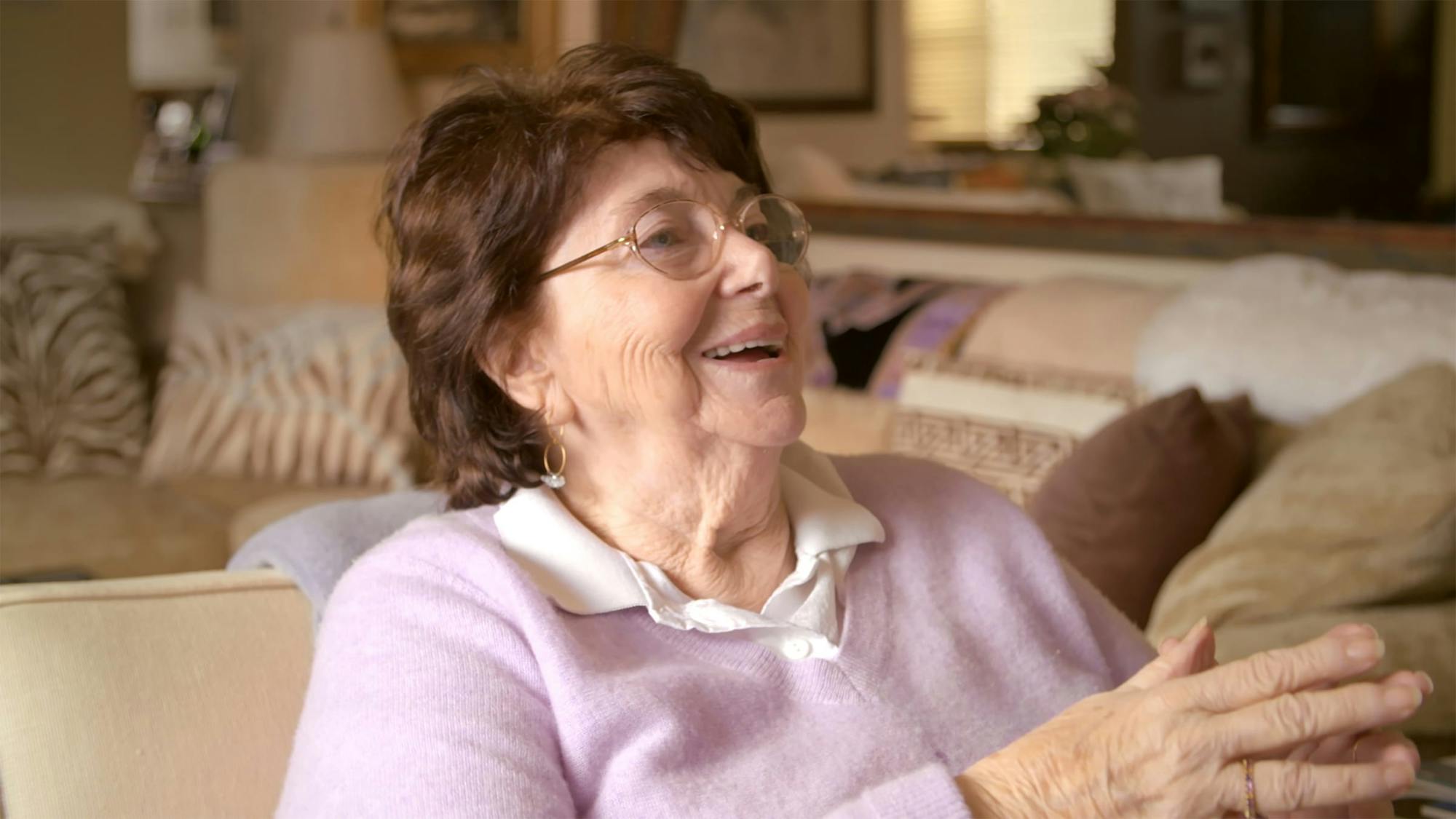 Photo courtesy of Netflix
It's remarkable the way they recognize each other — the moment of Nancy gazing at Sophia is one of my favorites in the film. You can see the beams of light passing between them. How was it to be in the presence of both these women of great gravitas?
Dreyfous: There was this fairytale aspect to making the movie. There was that generosity with which Sophia and Edoardo opened their lives to all of us, but especially to Regina and Nancy. There was a shared purpose. There was a shared love and sensitivity of legacy. When Sophia and Nancy finally met, it was just so delicious. They were like two little school kids, walking hand in hand. The only thing missing was the lunch pails. It just felt like they'd been together since they were five. I'd never seen anything quite like it.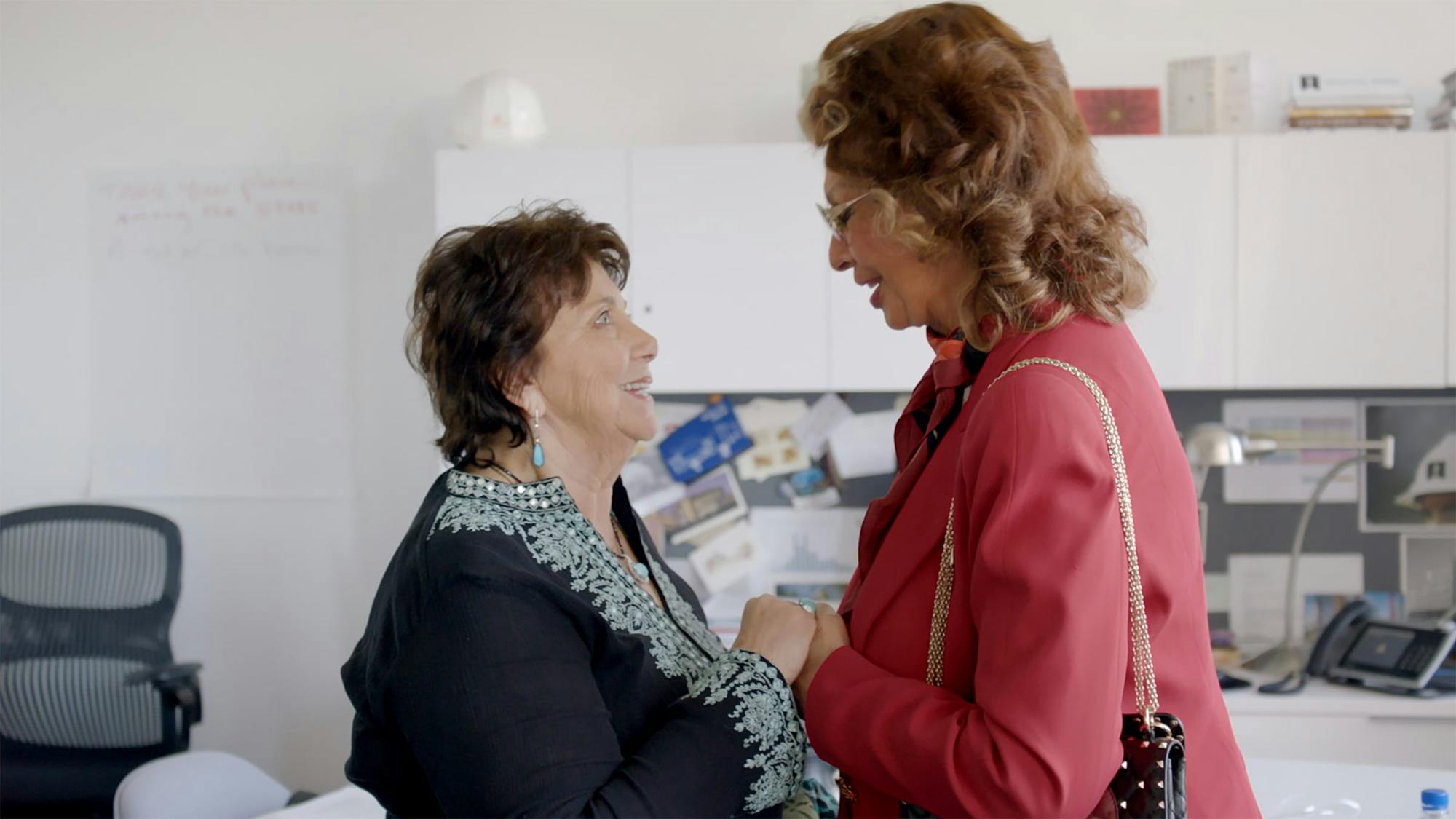 Photo courtesy of Netflix
They started talking and sharing their trade secrets about how you get through this life and what you put up with, with your families and your husbands and your kids. It was hilarious. Sophia was so touched by Nancy and Regina, and that a daughter would do this for her mother, would want to share this story. You see Edoardo, the way he cares for his mother. He's so deferential. He's so protective. Regina is that way with her mother. So it is this homage to Italian family, that pride and loyalty and ferociousness of love. You can feel that.
Kauffman: To meet Sophia, I swear to God... I'm getting goosebumps. She's so lovely. She's so graceful. It's such an honor to interview her. Nancy and Sophia mean the same thing to me. They are so beautiful and so strong. I learned so much from both of them.