The actor talks Ma Rainey's Black Bottom and what drives her. 
"I am an actor, so the first emotion is always fear," says Viola Davis, who plays the title character in George C. Wolfe's film adaptation of the August Wilson play Ma Rainey's Black Bottom. "It's fear that you're not going to get it right, fear that you're going to face criticism. There is an innate need in actors, in anyone, to be loved."
Portraying the Mother of the Blues, Davis's overriding concern was how to capture the messy essence of a real-life icon, a dynamic, multifaceted woman who always lived as though her name was billed above the title. In the original play and in the film, Ma Rainey has traveled from her Southern home, where Wolfe shows her performing to an adoring crowd, to Chicago, where a recording session devolves into confrontation. Her white producers, Irvin (Jeremy Shamos) and Sturdyvant (Jonny Coyne), plan to turn a mighty profit off her legendary voice, and her temperamental trumpet player, Levee (Chadwick Boseman in his final role), wants to perform his own arrangement of her signature song."
It's a behemoth of a role," says Davis, 55. "You don't have the benefit of seeing her in her private life, in bed with Dussie Mae" — her lover (Taylour Paige) — "or alone with herself. You see her in that recording studio having to set Irvin and Sturdyvant and her band members straight. For me as an actor, it was about problem-solving. How do you show as much emotion when all you have is a slice of her time?"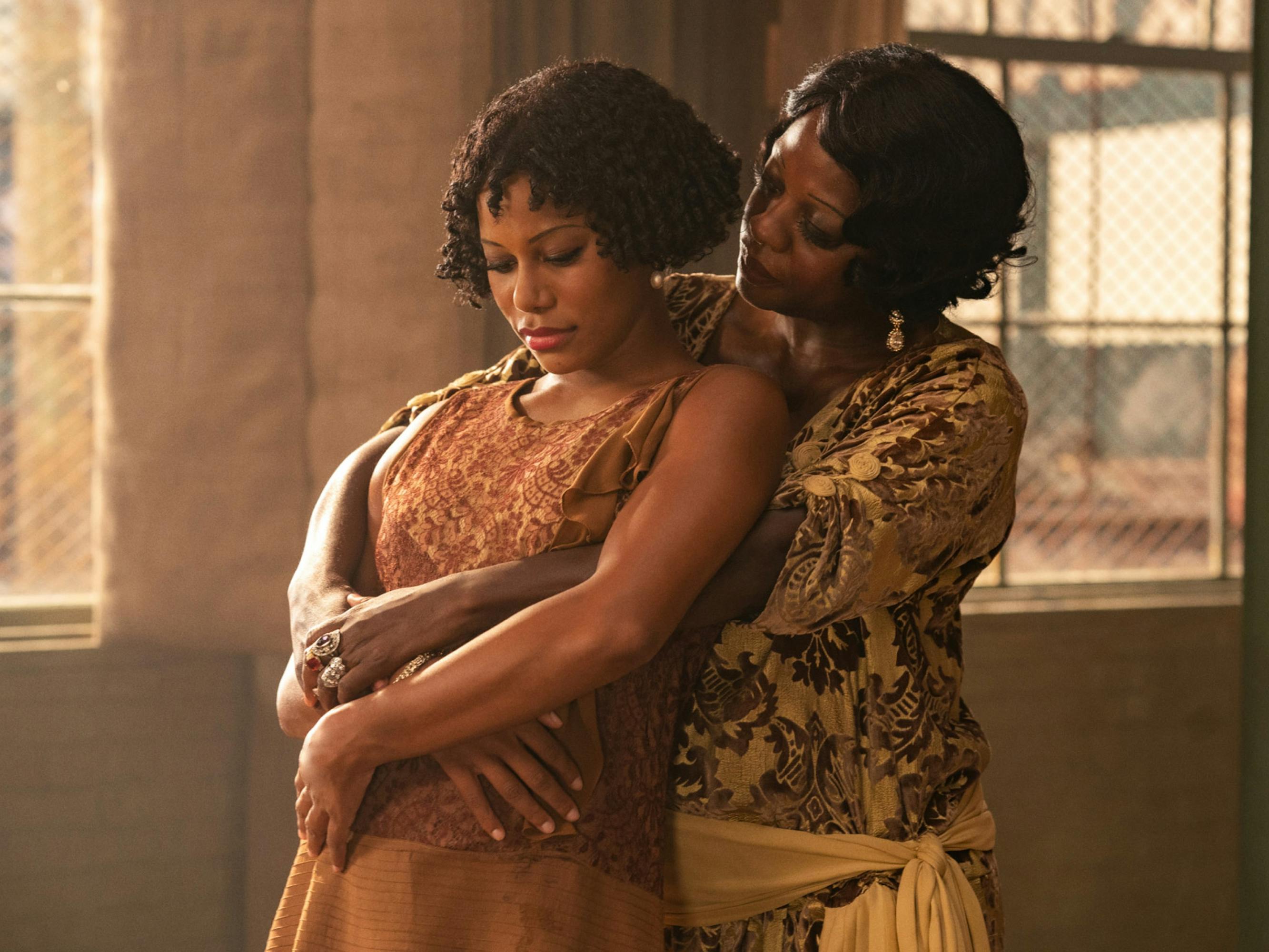 Although little research is available on Rainey, Davis channeled her personal experiences and observations into the role, with mesmerizing results. The Juilliard graduate jokingly describes herself as "the go-to August Wilson actress." She possesses an intimate familiarity with and an abiding respect and affection for Wilson's work. She earned her first Tony for her role in Wilson's King Hedley II, and her second for Fences, the film adaptation of which also scored her an Oscar. Through their company JuVee Productions, she and husband Julius Tennon recently produced the Netflix documentary Giving Voice, which sees six high school students audition for the prestigious August Wilson Monologue Competition, culminating in a final round on Broadway.
Davis is without question adored by critics, respected by her peers, and idolized by her legions of fans, many of whom have a special place in their hearts for her groundbreaking prime-time performance as Annalise Keating in How to Get Away with Murder, for which she won her Emmy. Watching Davis slip so seamlessly, so confidently into character as Ma Rainey, it's astonishing to consider that fear was her prevailing emotion when she was offered the role. But fear isn't always a bad thing. For Davis, it can be a signal that she's on the right path.
"Courage is fear said with prayers," Davis shares. "That's what it feels like when you're an actor. You're putting yourself on the line. You're using your heart, everything that's inside of you. It's exposing. The fear absolutely doesn't go away. It lets me know that I'm pushing myself. I'm not always going to get everything right, but at least I'm going to run that ball. Even if I'm running it in the wrong direction, I'm running with it."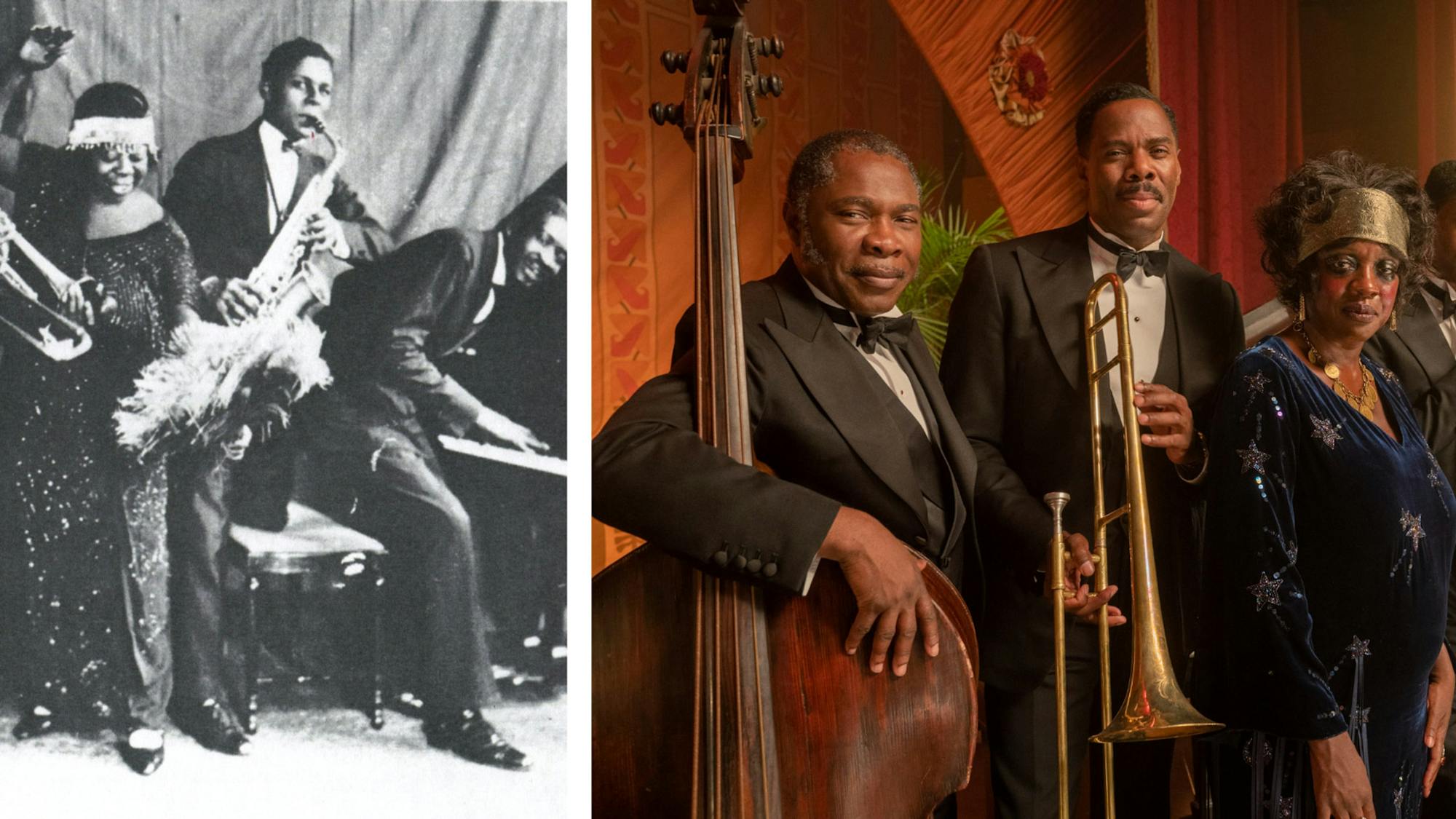 Historical photo by Michael Ochs Archives / Getty Images
Krista Smith spoke to Viola Davis for her podcast Present Company.
Krista Smith: When I first saw this movie, I was transfixed by Ma's presence — her physicality, the way she holds her body. There's not a huge amount of research material on Ma Rainey out there, yet she feels so layered and so specific. As an actor, how did you arrive at this fully formed character?
Viola Davis: When you're playing a real character, you have to rely on your research. Everything from the gold teeth to the makeup to her being bisexual, you have to rely on all that. Then you have to fill it in with what you know about life. I know women like Ma — I've seen them in my life and my family — and that's where I had to work from.
The big thing for me with Ma is after this recording session her career will be over. The great artists out there, people who are really great at what they do, if suddenly that thing were taken away from them, or if people just didn't remember them, what does that feel like? How does that propel you and motivate you throughout your life? Even in that recording studio, I think that was a huge part of it: Y'all are not even respecting me. I don't want to hear about Bessie Smith. Bessie learned from me. You know the famous Carrie Fisher quote, "Celebrity is just obscurity biding its time"? That's a huge part of it.
Obviously, we're talking about August Wilson. You won the Best Supporting Actress Oscar for Fences with Denzel Washington, starring opposite him and being directed by him. Denzel produced Ma Rainey's Black Bottom. Talk to me about your relationship with Denzel, what you've learned from each other, what it's like to collaborate with him.
VD: He's a kindred spirit in terms of the work. He operates on a really deep level of honesty. He makes choices that are bold, and he makes choices that are honest. We first met when I did Antwone Fisher, a movie that Denzel directed, with Derek Luke and producer Todd Black, who was also a producer on Ma Rainey and Fences. It became just a perfect collaboration.
Denzel understands the work, the process of acting, the words to use to unlock something that an actor is stuck on. He knows how to rehearse, how to navigate, how to leave you alone, how to get in there and really massage it. And as a producer, he has great respect for the artists who are hired. He'll come to the set, but he'll step back. I love him as a person. I think he's an honorable man. I think he's a man of principle. When he promised August Wilson that he would do the entire Century Cycle of plays for the screen, he committed to it. He actually wanted to do Fences onstage before he directed it so he could really understand the characters. I thought that was a boss move, by the way.
There is nothing like the courage that comes from having no other choice.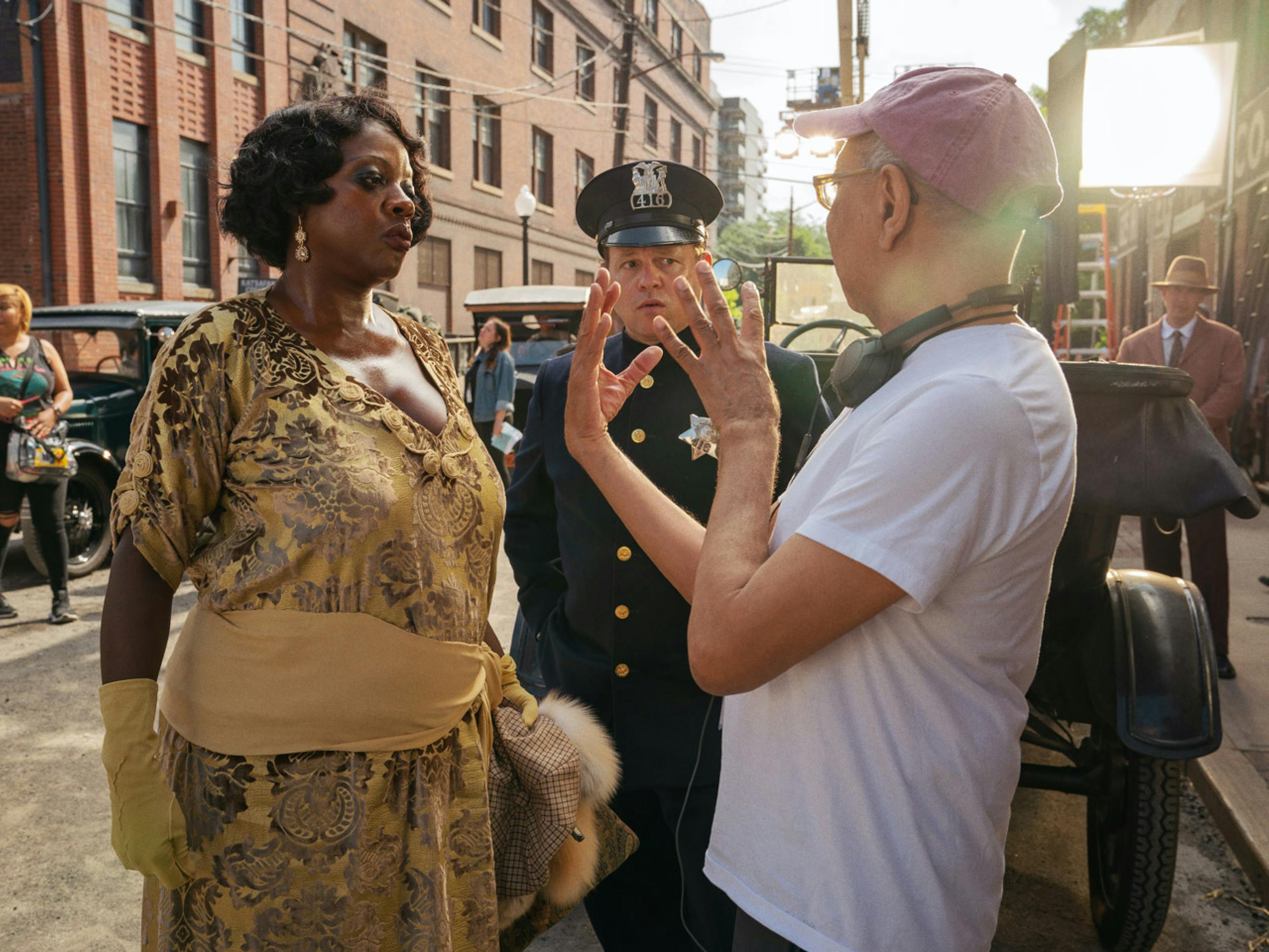 This film also reunited you with Chadwick Boseman — you'd previously done Get On Up together. I read something that you said recently about Chadwick: that he doesn't feel gone, because he's so alive in his work. When you met again on this set, how had you changed as actors or as people? Did you feel different?
VD: Oh, I definitely felt the difference with him. He was more confident about his work — not that he wasn't confident before. I don't think that he saw his work as separate from who he was. It was an extension of his authenticity.
It's actually hard to articulate Chadwick Boseman, because he operated in a different spiritual realm. I'm not trying to elevate him just because he's gone on. I'm telling you the truth. He lived his life with a sense of purpose, and his work was an extension of that purpose. Everything that he did was spiritually intentional — even what he did while he was waiting in between setups on the set. Working with him, it made you step up. It made you check yourself in terms of your integrity. He forced you through the sheer energy that emanated from him to be purposeful and honest.
I always say that he was a character actor in a leading man's body. He wasn't interested in being handsome. He was interested in being bold and testing the limits of what he could do with his art. He was an artist. Some people are just actors and some people are just entertainers. He was an actual artist.
You, Viola, are also an artist. When you were in high school, that seems to be when you found your calling in theater and in acting. What drew you in?
VD: What drew me into theater was poverty and trauma — the sheer, passionate need to be somebody in response to my poverty and trauma. I needed to blow a hole into this life because my entire childhood was about just survival, fighting to keep my head above water. I don't care what anyone says; when you're poor, you're invisible. The side effects of it are extreme. You have no opportunity or access to opportunity. You're in a cloak of shame.
The thing about acting is you can channel all of what is in you into a character. The more you use it, the better you are at what you do. It heals you, because where else in life do you have permission to give all of what's inside of you, whether it's pain or joy or an idea or your imagination? Where else do you have permission to channel that? Art gives you that permission. It is a sacred space. So when I first performed and I literally got the applause — and this is coming from a life where people were calling me, "You ugly, you Black," and me chucking them the finger and running and crying and showing them my tail, and I mean, I was a fighter — to go from that to getting the applause, to being seen? Are you kidding me? That's what drove me. I loved it.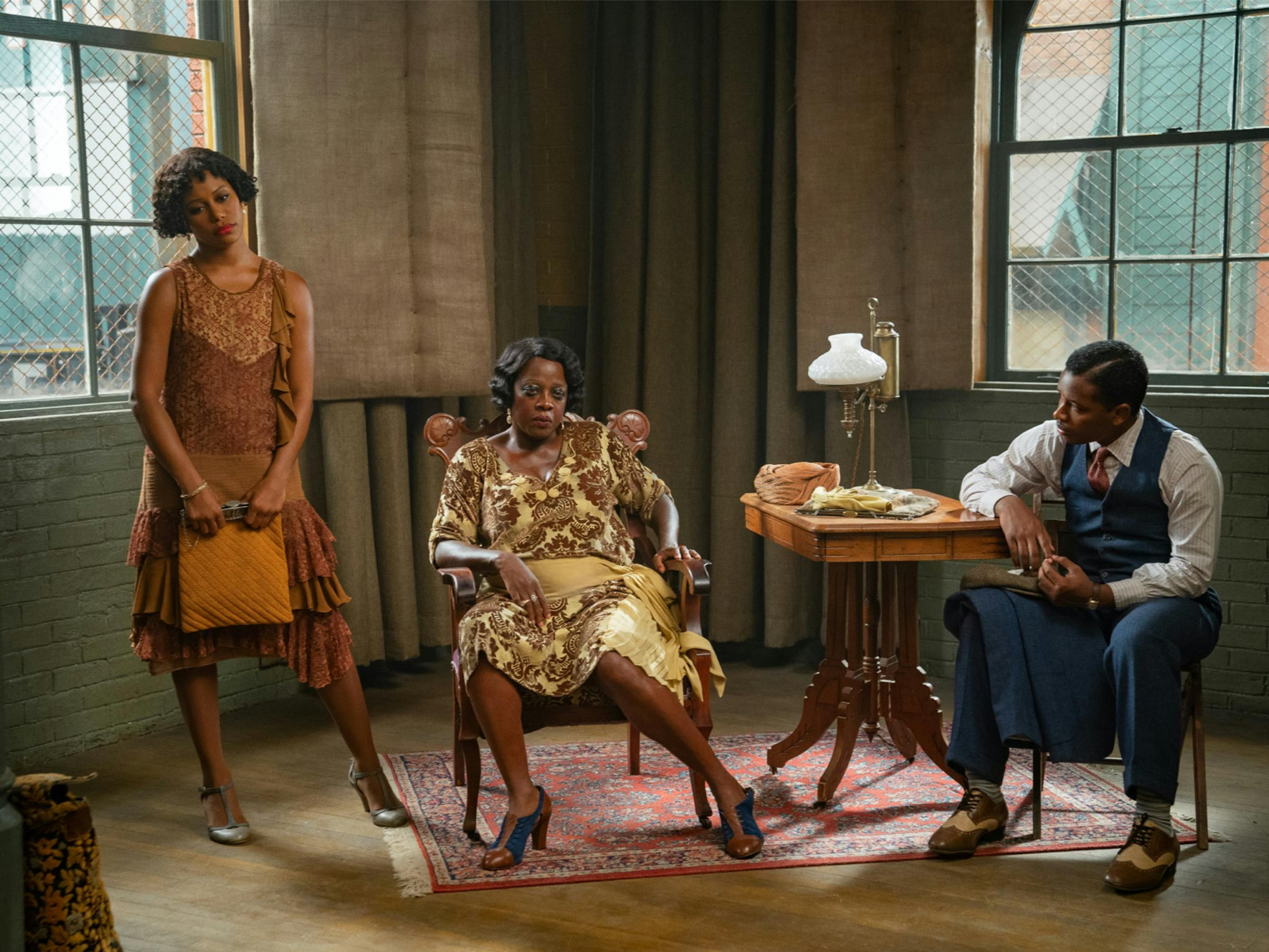 There's having the passion for it, but it's another thing to go to college, graduate, and then to get into Juilliard. That takes a certain kind of superpower.
VD: Well, I can't explain it to you, because who can explain luck? I'm not saying that I got by on luck. I have a 33-year career, so I did work hard. But there are a lot of people who work hard out there. We're in a profession with a 95 percent unemployment rate. What I had, it was courage, but I'll tell you, there is nothing like necessary courage.There is nothing like the courage that comes from having no other choice.
The two most important days in your life are the day you were born and the day you discover why you were born. When you find that thing, that passion, it then becomes undeniable. I think that we're all driven by a need. My need was to be somebody — until I realized, Viola, acting doesn't just make you somebody. It's all the other stuff, too. But the going to Rhode Island College, the getting the degree, the going to Juilliard, the becoming a professional actress at 23, all of that was achieved through drive. Not necessarily confidence, not necessarily courage — because drive can operate separate from all that. But when you're coming from extreme poverty, it can do two things: It can make you fold, or it can put a fire under your butt like nothing you've ever felt before.
Somewhere in there, you begin to understand that it's not just about making your mark and being an actor and buying a house and working with great directors. It's about significance and transcendence and love and relationships and finding your joy and finding a place to heal. But all of it came from a need to make a mark in the world, be someone. My name is Viola Davis. I want people to know who I am.
You were on Broadway three years after graduating Juilliard.
VD: Yes. And the play that I did on Broadway, which was Seven Guitars, I did that play for a year. I performed it in Boston, Chicago, San Francisco, Los Angeles, before it came to New York. This is the journey that people don't talk about. There are so many fantastic actors out there who are doing some of their best work in theater, where people don't get to see them. I say all that to say that it's my first love, theater. I hope to get back to it at some point.
Speaking of theater, you and your husband produced the 2020 Netflix documentary Giving Voice through your production company, JuVee. How did you come to be involved with making that film happen?
VD: It was very easy to move me on that one because I'm a firm believer that art is healing. My go-to saying is, "You can either leave something for people or you can leave something in people." August Wilson left these beautiful plays — the Century Cycle plays — and these monologues, which encapsulate the specific minutiae and epic scope of Black and brown lives.
When these kids perform these monologues, it's not really even about the competition. It's about how you learn something about yourself. Because you have to use yourself. You have to confront certain demons with any number of these characters, whether it's Tonya in King Hedley II, who wants to abort her baby because she doesn't want to have to bring another Black man into the world and watch him be killed, or Herald Loomis in Joe Turner's Come and Gone, who literally slits his chest and smears his blood over his face in the African ritual in order to release himself, to find himself — the soul and nature of who he is and not just how he was defined by the white man.
A lot of people don't leave crumbs for the so-called people who are on the periphery. And August Wilson did. I've known about the August Wilson Monologue Competition for years, so it was a joy to be a part of that. It really was.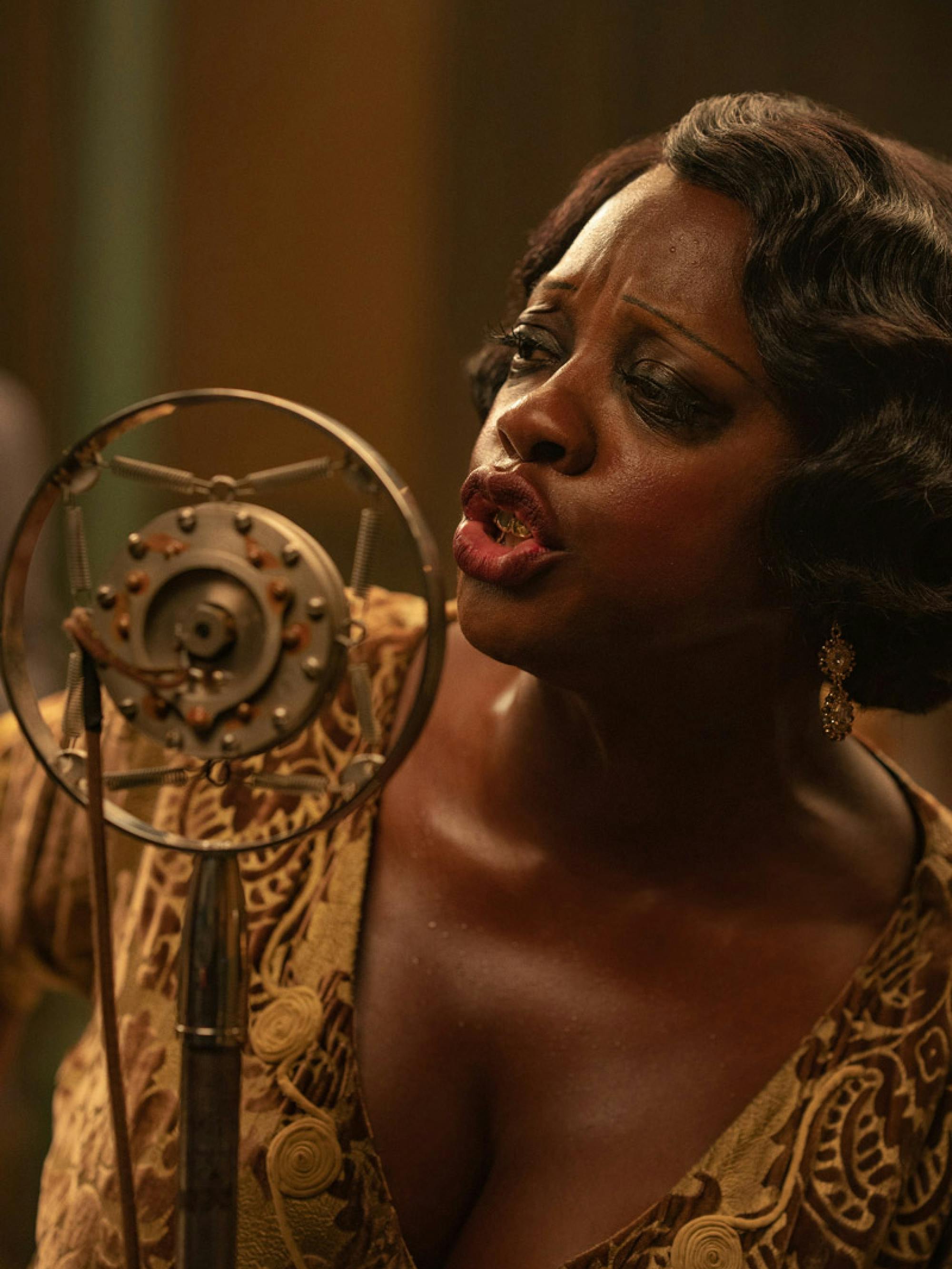 What drives you now? How do you define success at this point in your career?
VD: Oh, man. How I define it now is operating in a place of joy and significance, even with my life at home. Working with Denzel all the time, he says that there's no U-Haul in the back of a hearse. I know that when my dad passed, one of the last things that he did was apologize to my mom for all the things that he might've done to hurt her. Of all the things that people say give you status and significance, like money and awards, the last thing for him was telling this woman that he spent 48 years of his life with, who he loves more than anything, that he is truly sorry. That tattooed itself in my memory.
That's how I feel right now. I look at a project and I'm like, O.K., am I going to be in a place where my husband, my daughter can be with me and we can actually have fun when I'm not working? That's what's important in my life right now. It's significance, love, peace. Feeling alive.
We haven't even talked about How to Get Away with Murder. That character, Annalise Keating, was amazing, and in 2015 you became the first Black actress to win an Emmy as the lead in a drama series. When, in your career, did you find your voice? When did that moment happen?
VD: How to Get Away with Murder. I was playing a role that everyone thought I should not be playing. It was a lead role on network television with Shonda Rhimes. It basically was like being naked in public. I had to harness whatever power I had in order to create that character and make it work. I had to redefine what it meant to be a leading lady, what it meant to be Black, what it meant to be sexual, what it meant to be messy, what it meant to be on network TV. I felt like I had to redefine it, and I couldn't redefine it by trying to be someone else. That wasn't going to work.
I'm going to tell you the truth. There's a lot of disillusionment on the top. You get to the summit, and you look over, and wow! "Wow" lasts for about five minutes. Then the responsibility seeps in, the isolation seeps in, the pressure seeps in. Wait a minute, all I'm doing is working 18 hours a day and not seeing my family. It's not what I thought it would be. That's because that's not the summit. The summit is, like I said, significance. That's the summit. And that's what I realized with How to Get Away with Murder. I didn't have any way in. I wasn't a size two. It's not like I walked in heels like I was a supermodel. I was not what you would deem a leading lady. The only thing I had to rely on was my voice. And exploring that voice was a big revelation in terms of significance and what it would mean for women of color who were coming behind me.