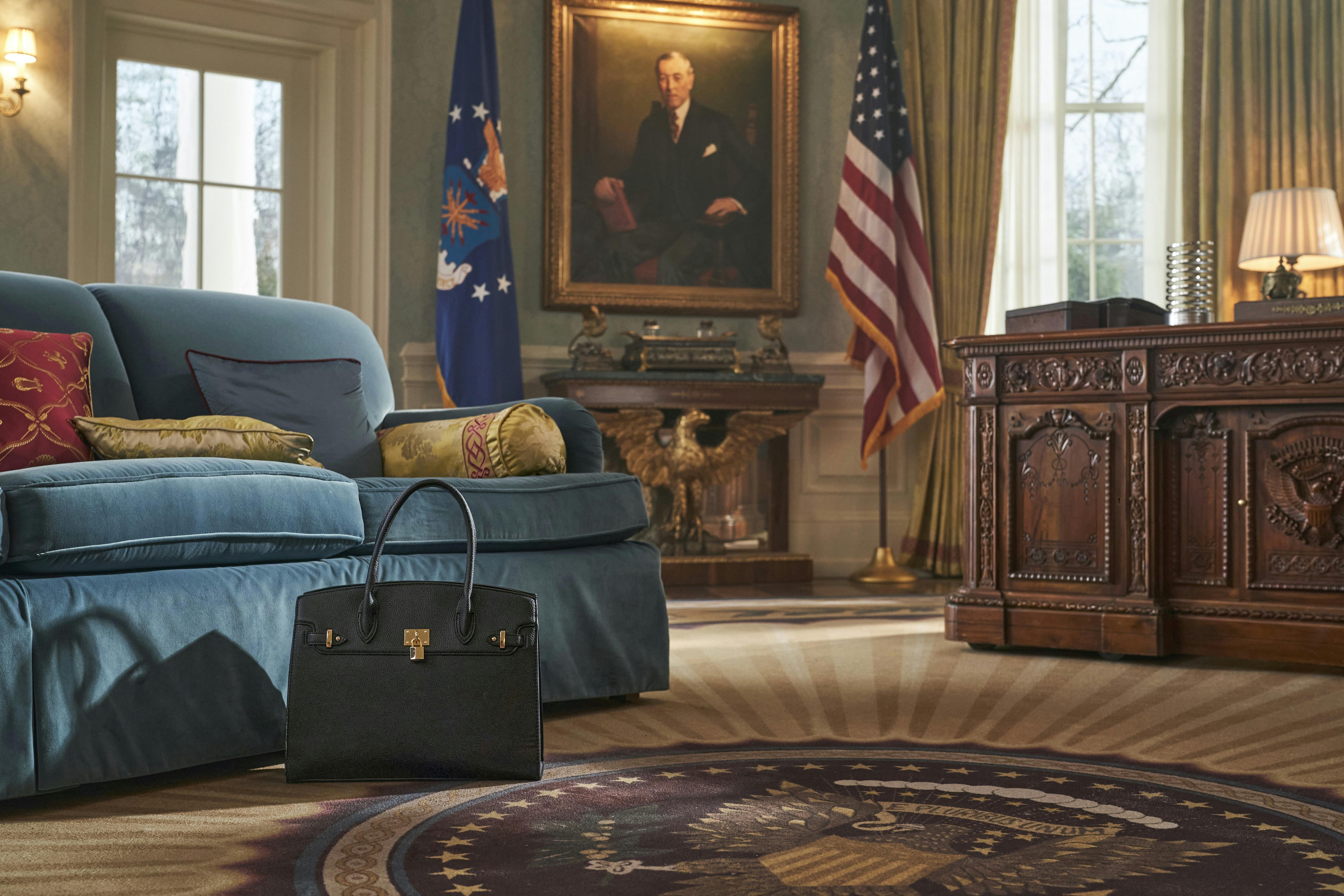 No film this year, or perhaps ever, will elicit laughter at the sight of a fashion accessory quite like Don't Look Up.
Directed by Academy Award winner Adam McKay (The Big Short, Vice, Anchorman), the knowing comedy stars Jennifer Lawrence and Leonardo DiCaprio as astronomers who discover an apocalyptic comet headed straight for Earth and do everything they can to warn the world of impending doom. But their efforts are stymied in large part by a vacuous U.S. president, played by Meryl Streep, who appears indifferent to credible scientific fact.
Not helping matters is her chief of staff, who also happens to be her son, Jason, played by an uproarious Jonah Hill. He's a man-child riding his mother's political coattails whose job largely consists of parroting her ill-informed points of view while carrying a chic black Birkin handbag.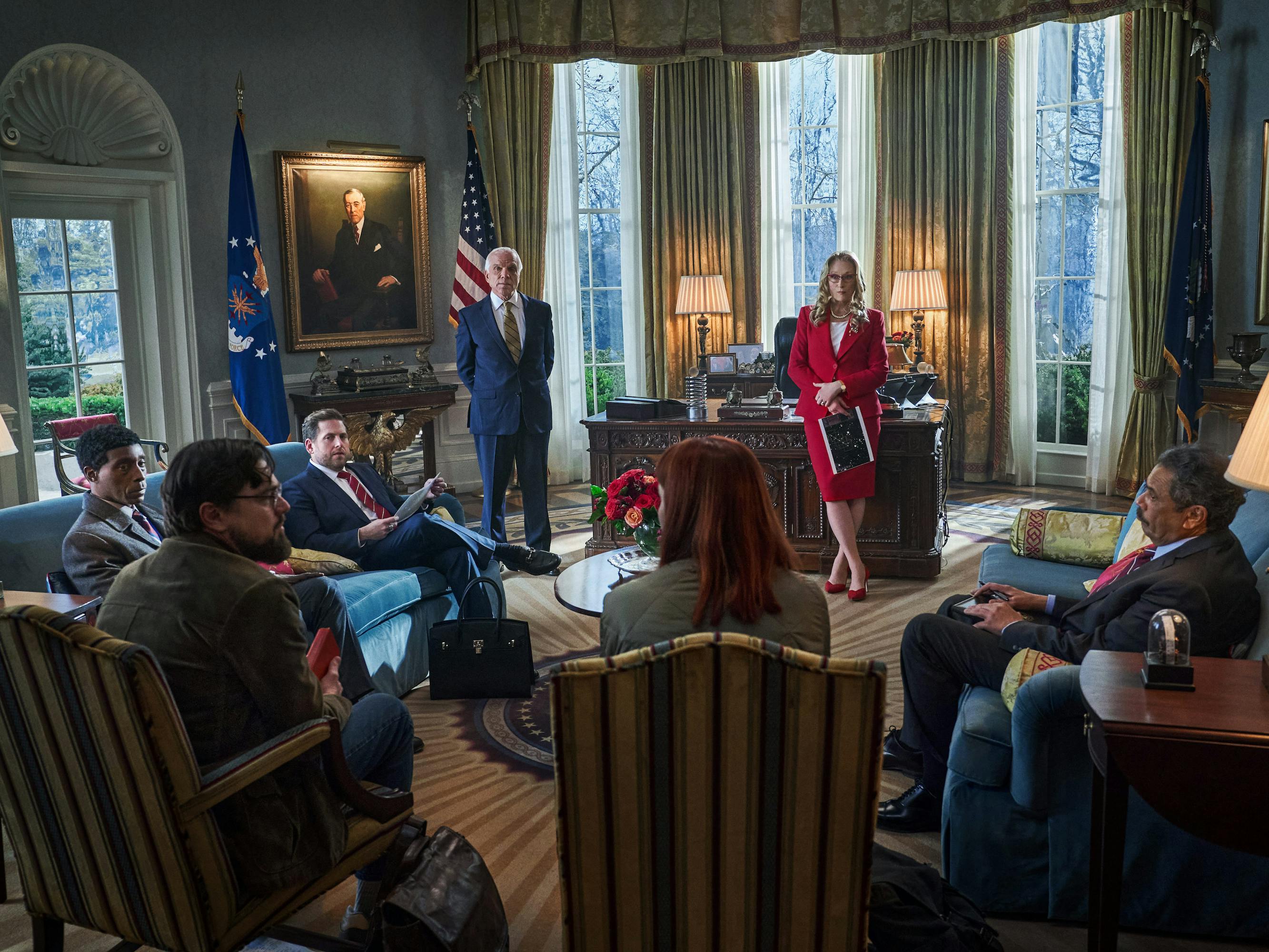 Hill is at his comedic best in this role, goading Lawrence's Kate as her frustration mounts at the willful ignorance around her. Along with bringing his improv genius to set, Hill also arrived with the idea for Jason to have a Birkin bag. "The more that Jonah kept carrying the Birkin bag in scenes, the more it kept making me laugh," says McKay. "So in the end, there are actually shots where the Birkin bag gets its own single."
With the end of the world fast approaching, Jason is quite literally the one left holding the bag. And while many viewers might assume it's the president's purse slung across her son's shoulder — which would be unsurprising given their dynamic — the filmmakers actually intended for it to be Jason's own. The joke is not only that he has the coveted $30,000 accessory, but also that he would use it to carry confidential documents and, most frighteningly absurd of all, nuclear launch codes.