Actress and filmmaker Maggie Gyllenhaal discusses her directorial debut adapted from Elena Ferrante's novel.
When actress and filmmaker Maggie Gyllenhaal first read Elena Ferrante's novel The Lost Daughter, she felt a strong spark of recognition in the astute character study and gripping thriller. Now, working from her own adaptation, Gyllenhaal makes her feature directorial debut with the anticipated drama about a mysterious woman, Leda (Olivia Colman), who becomes obsessed with a young mother, Nina (Dakota Johnson) and daughter she watches on the beach during a seaside vacation. As she finds herself increasingly entwined in their lives, Leda is overwhelmed by memories of her own early motherhood — and forced to confront the painful consequences of the unconventional choices she's made.
Along with Oscar winner and Emmy nominee Colman (The Favourite, The Crown), the film features an all-star supporting cast including Jessie Buckley as a younger version of Leda, Gyllenhaal's husband, Peter Sarsgaard, as the professor who changes the course of Leda's life, and legendary actor Ed Harris as Lyle, who welcomes Leda to the unnamed spot where she intends to spend her holiday. Paul Mescal and Dagmara Dominczyk round out the ensemble as, respectively, a resort employee and a fellow vacationer. "I chose to work with people I have a lot of respect for and curiosity about," Gyllenhaal says. "So, it was easy to take the time and energy to really see them and love them."
Queue asked Gyllenhaal about her experience making the film on location in Greece. Here's what she had to say.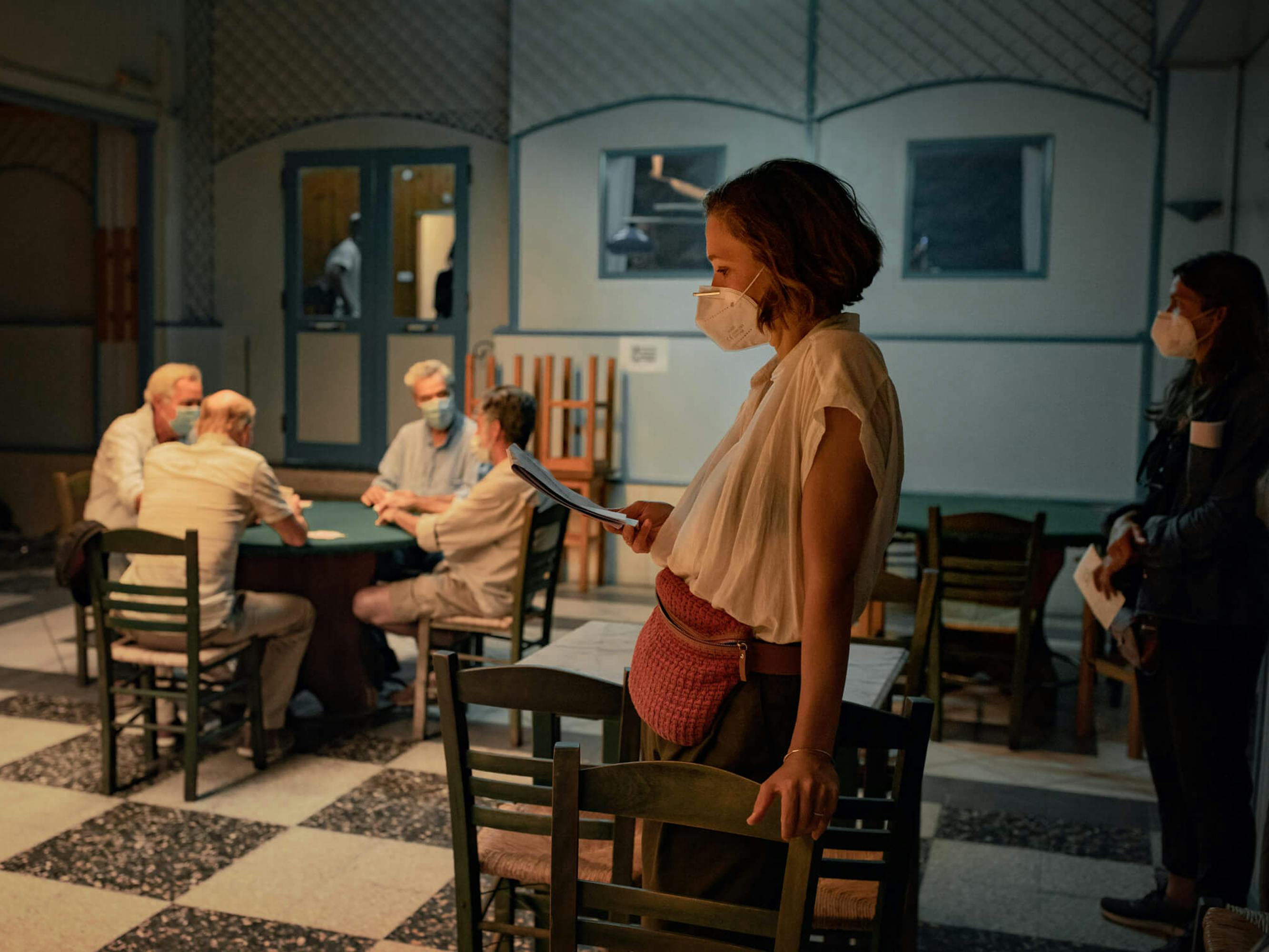 On the Cast
"I love my actors. Olivia is very different from me, so the way she expressed Leda was a constant, exciting surprise. I saw and felt each beat and breath she was in, but I never could have anticipated them. And when I nudged or pushed her to open a different door or try a different road, I was always thrilled by the surprising way that took hold in her. Also she's very smart, very funny, and she's a very good time. All prerequisites for the job.
Dakota came with a real vulnerability and curiosity. She was interested in exploring her work with me. We used the fiction of the film to go deep into thinking about hunger and desire and what it means to be unsatisfied — what kind of pain and rage does that bring out?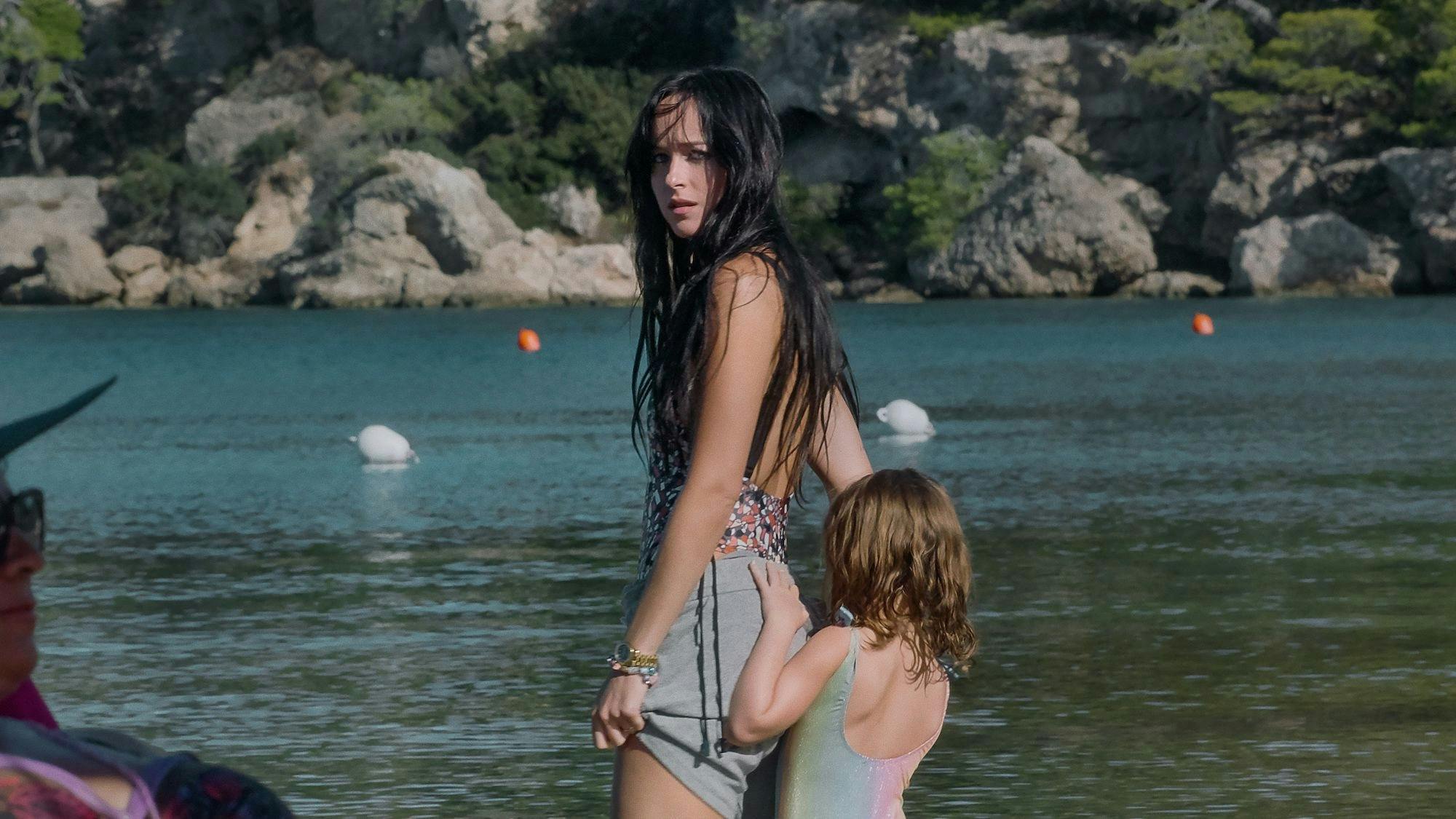 Jessie is buoyant. There is nothing that can keep her down, as an artist and as a woman. She has a kind of emotional bravery and intelligence that I find endlessly compelling. She has a poetic mind. She's much more interested in an unconscious, emotional logic than a rational one. Most days after work, we stripped down and jumped into the Aegean together.
I wrote the part for Peter of course (even though I didn't realize it at the time). I wondered if it might feel difficult for him to play the object of desire in my film, but it became clear to me very quickly that no one could possibly hit it like he could. He ended up surprising me over and over, bringing life to the character that I didn't know was there.
Ed Harris is a legend. I thought, why not just ask him to do it? What's the worst that can happen? I watched him shake himself out and loosen himself up on set, warming into being Lyle. Lyle became fascinating to me in his hands: sweet and gentle but also mean like a snake and mysterious.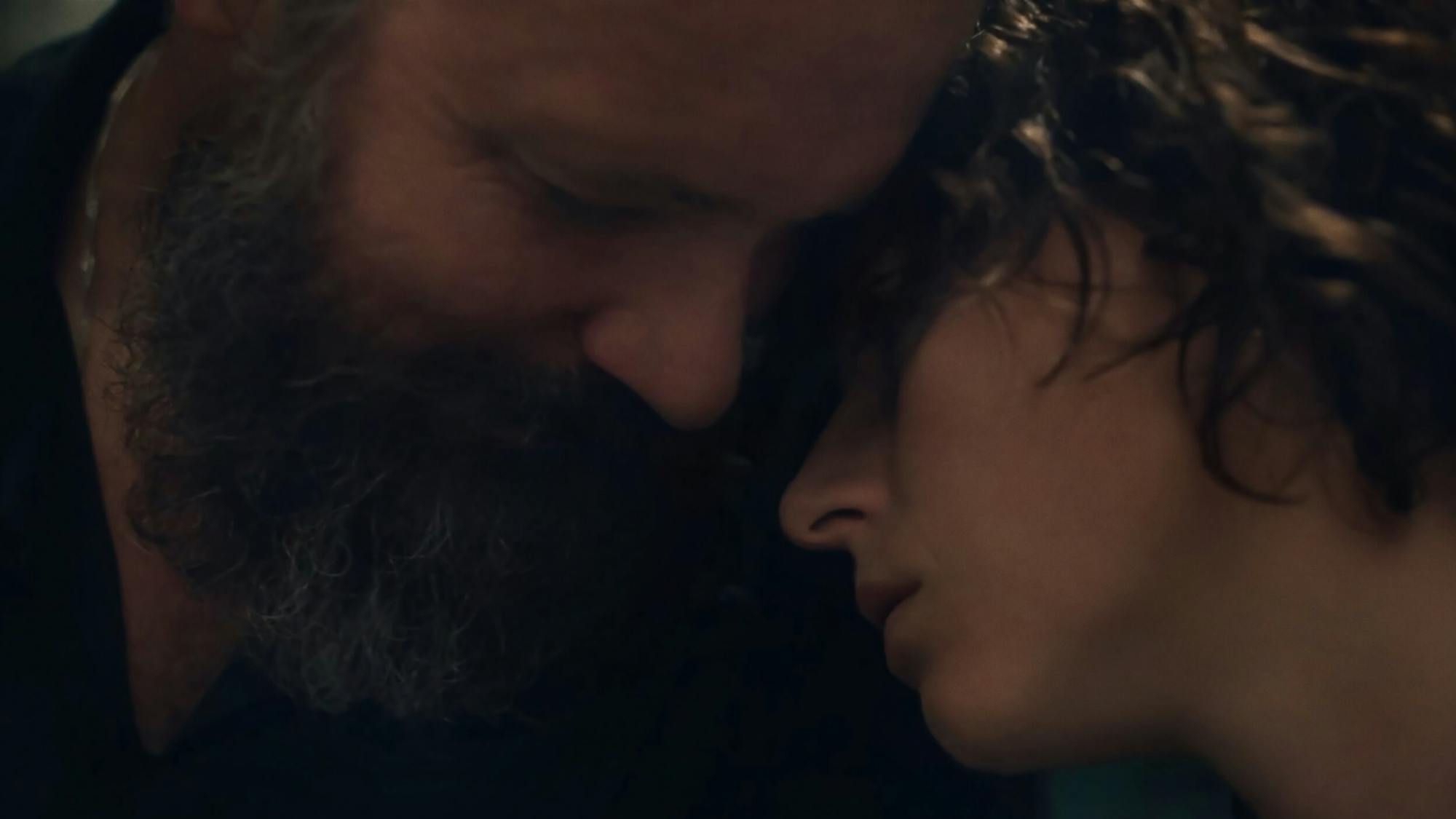 Paul auditioned for me before [his series] Normal People came out — so I didn't know who he was — and he was stunning. Simple, open, warm, and honest. He immediately became Will in my head.
I worked with Dagmara twice before as an actress. We never had much to do together, but I could tell she was excellent. She also came with poetry, wild ideas, pushing boundaries. She kept asking me, 'Is it too much? And I kept saying, 'No! There's really no such thing.'"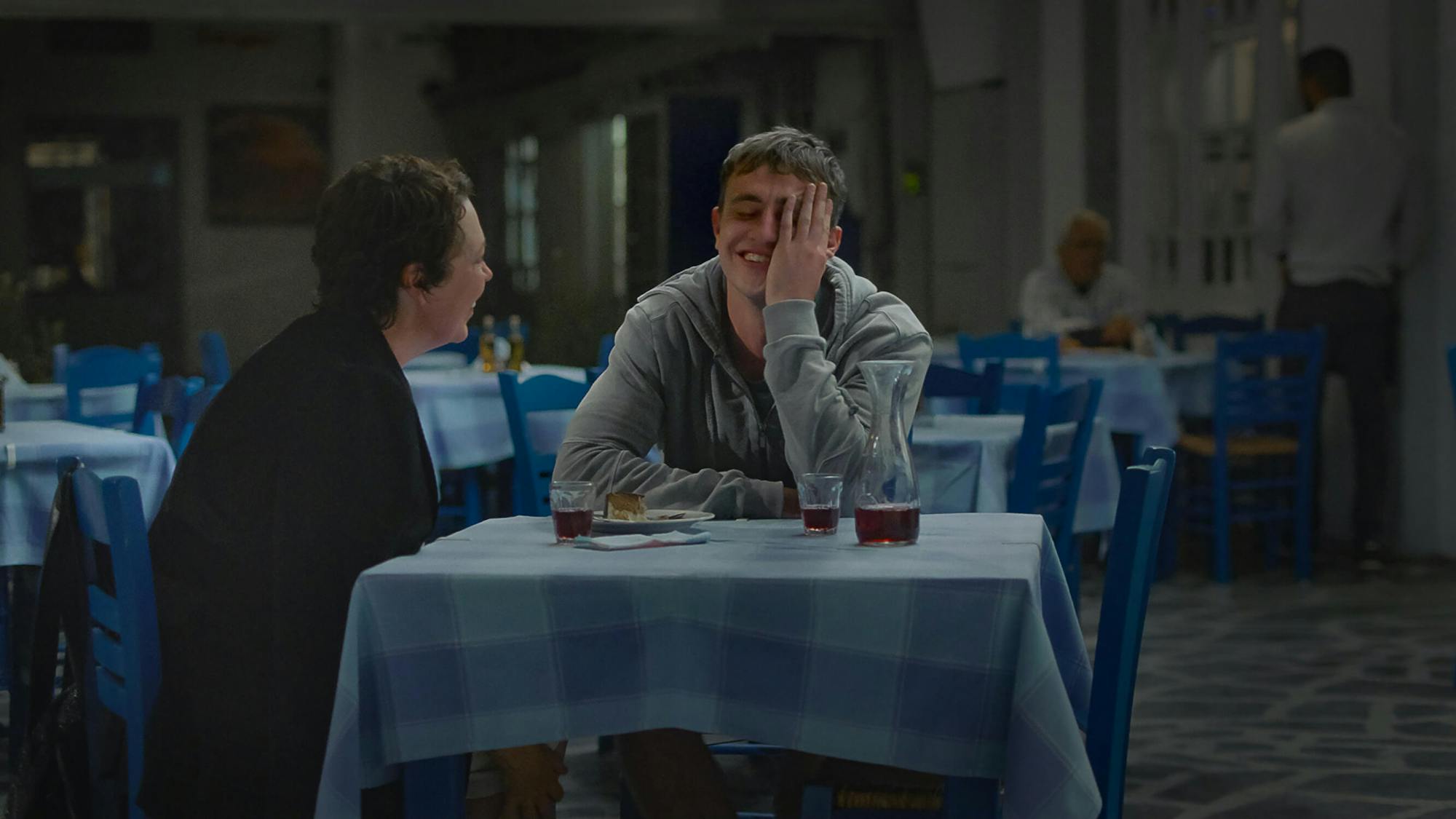 On the Location
"In the adaptation, I reset the film in a kind of unnamed eastern seaboard beach town. I didn't want to name it because I wanted it to be anywhere you might find yourself on vacation alone but also something that was familiar to me: Lobster rolls, ice cream, and a boardwalk. But I also wanted a gothic quality (think Maine), where a dream-like danger is in the air, and where Leda feels far away from her normal life.
When the pandemic hit, it became impossible to shoot in the U.S. We thought about Nova Scotia, which could have doubled for a vacation town in Maine. But we were a very international cast and crew (English, Irish, French, Israeli), and they weren't comfortable with us coming in the middle of the lockdown. Then one day, truly on a whim, I suggested Greece. I thought, I don't need to know Greece like a local. I need to know it and see it and understand it like a visitor, like a tourist. I think Greece also worked so well because the book was based in Southern Italy, just across the sea.As we were making the shift, I remember Inbal Weinberg, my production designer, saying to me, 'We're going to find ourselves deep into our shoot in Greece saying to ourselves, How could we have imagined this anywhere but Greece?' And of course, that's exactly what happened."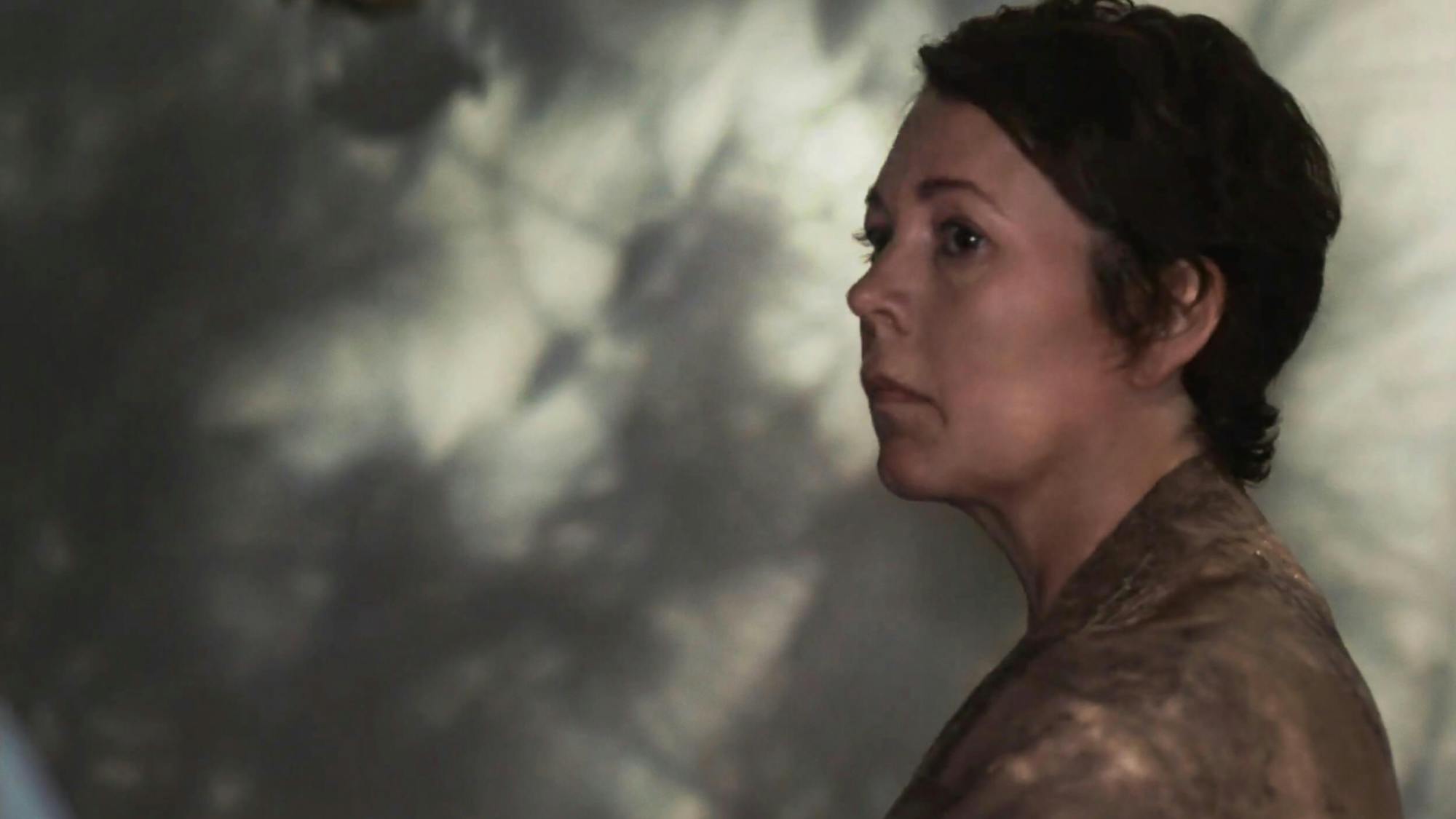 On Directing
"I think that everybody works best when they feel seen and cared for and loved. I learned that as an actress, working with directors who were deeply loving and also some who were cold and brutal. I think the most exhilarating part of directing was watching people in my cast and crew, each in their own way, open up, soften up and go places they hadn't been before. It's amazing to watch someone learn something. I know how that feels. That's what I wanted to offer on my set."