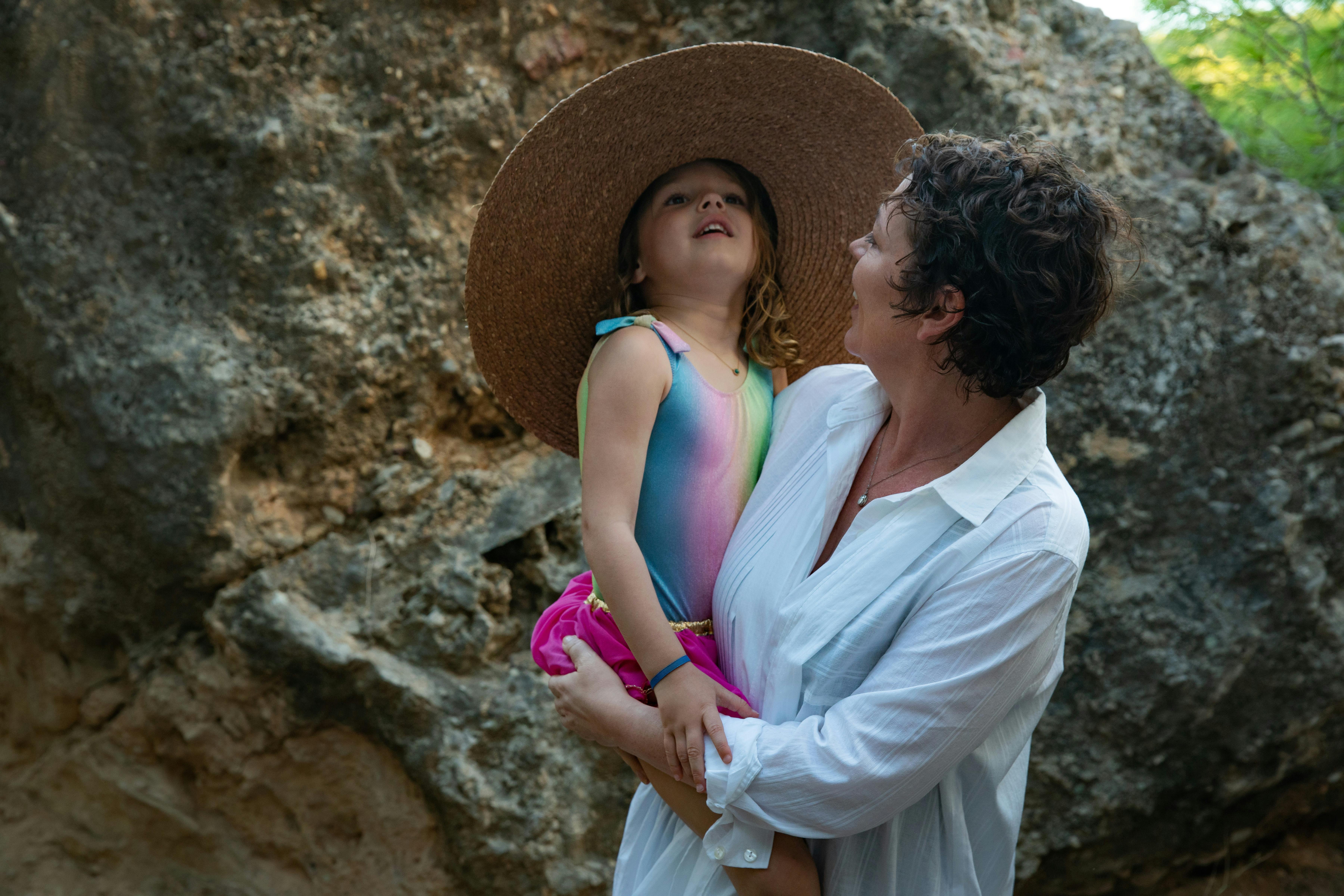 Vulnerability in The Lost Daughter
The Lost Daughter, adapted from pseudonymous Italian author Elena Ferrante's novel, taps into something very rare for a film: an honest portrayal of the difficult side of motherhood. The psychological drama, now nominated for three Academy Awards — Best Adapted Screenplay (Maggie Gyllenhaal), Best Actress (Olivia Colman), and Best Supporting Actress (Jessie Buckley) — was able to pull off such uncanny vulnerability thanks to the women — in front of and behind the camera — that were involved at every step of the creative process. 
Gyllenhaal, who both wrote the screenplay and made her feature-length directorial debut with The Lost Daughter, was struck by the novel's sense of possibility — "I had been reading Ferrante and had been feeling in this kind of shocking way like she was saying things out loud that nobody was talking about. About motherhood, but also about just generally being a woman in the world, sexually, intellectually, artistically, and so many fantasies of the way that we're depicted around us all the time. This is how women feel about sex. This is how women feel about their work. This is how women feel in relation to motherhood. These are the images we're seeing of ourselves offered to us, and they don't feel quite right. You're like, Maybe there's something wrong with me because that's not exactly how I feel about any of these things." When Gyllenhaal approached Ferrante about adapting the novel for the screen, the answer was, Yes, but only if you direct it.
The same vulnerability that resonated with Gyllenhaal as she read The Lost Daughter has translated well to film: The story of vacationing literature professor Leda (played by Colman in present-day and Buckley in flashbacks), who watches Nina (Johnson), a new mother drained by her lively daughter, and remembers her own struggles to balance her academic career and her two young girls, rings true for mothers, who don't often find themselves the dedicated focus of film. Gyllenhaal dives deep into a mother's psyche and the clashing familial and personal responsibilities that feel at odds. 
Along with a talented cast of actors, and her own adapted screenplay, Gyllenhaal relied on veteran cinematographer Hélène Louvart who has worked on upwards of 120 films, to capture the honesty and intimacy of the performances. Add a stacked female producer line-up to round out this team, and it's no wonder The Lost Daughter has been met with such acclaim. Here Queue gathered perspectives on vulnerability from the on- and offscreen women of The Lost Daughter.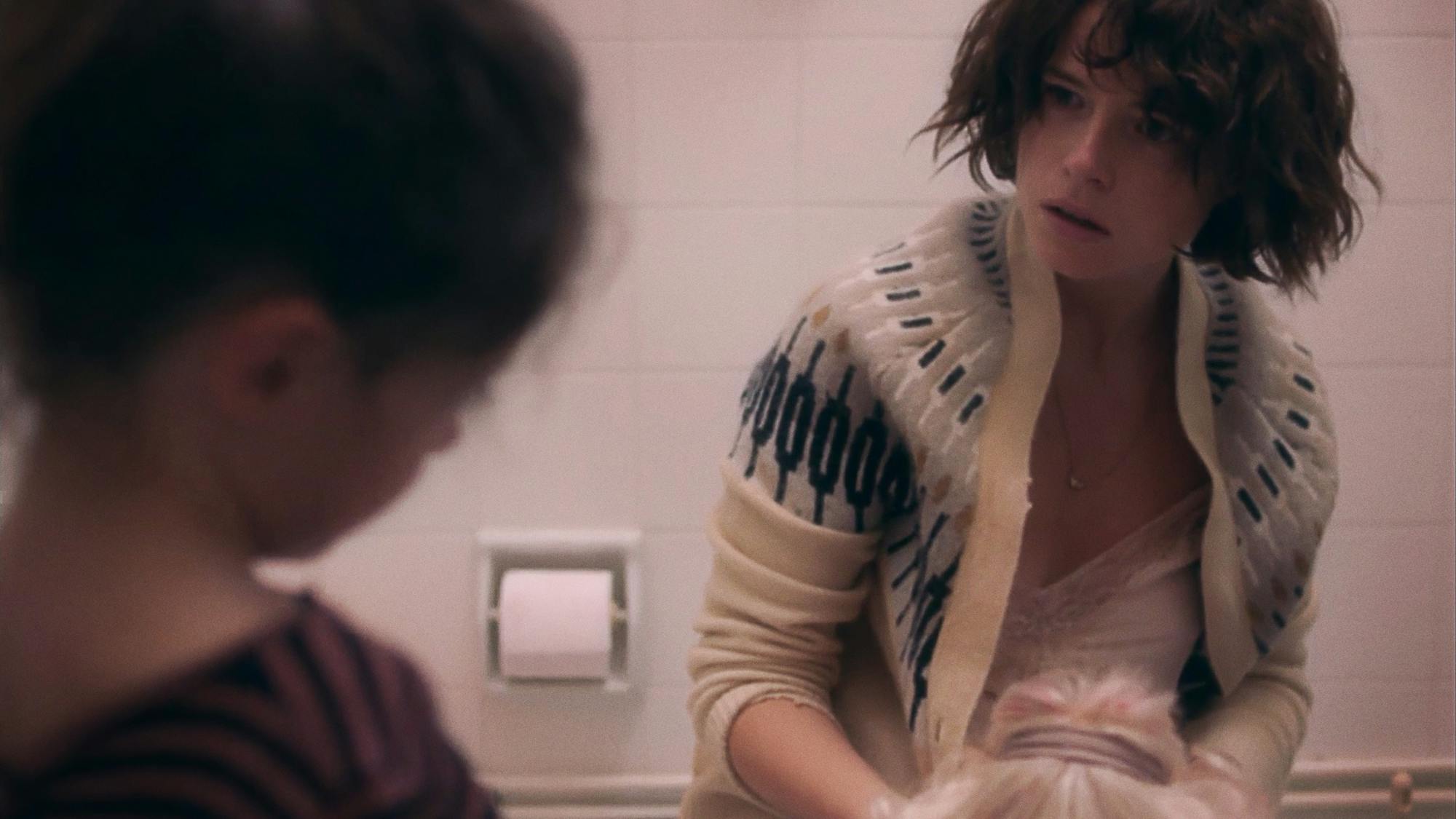 Vulnerability in Motherhood
Olivia Colman: Ferrante and Gyllenhaal have made something really honest — [thats] the best word I can think of for it. That lying on the carpet, I'm just going to close my eyes for a minute, just that level of tortured tiredness when they're young. She's clearly trying to be an academic and just [needs] to pause a minute. I think a lot of people are going to go, Oh God, I felt like that. And it hasn't been said out loud before I think.
Jessie Buckley: I'm not a mother, but I know all of these women. I don't think Leda is a bad mother. I actually think she's an incredible mother, and what she gives to her daughters is cutting the cord of repression. There aren't many films where this is explored. It made me take a breath, like, Thank God. We don't have to pretend.
Dakota Johnson: There's this antiquated belief that women must just make it work, must figure it out, must be the mother, must not be too loud or too angry or too sexy or too smart or too stupid — it's impossible. Mothers, specifically, have been programmed to think that if you go, "Is there something for me?" that it's selfish in a way. And I think it's not.
Maggie Gyllenhaal: She's brave enough to feel ashamed for having been an asshole. And the truth is, sometimes we are. She left her children — but it caused almost unbearable pain to both her and her children. And yet I think she's a hero because she's brave enough to go into the deepest, darkest, most painful shame. And that's where, usually, there's a little bit of life.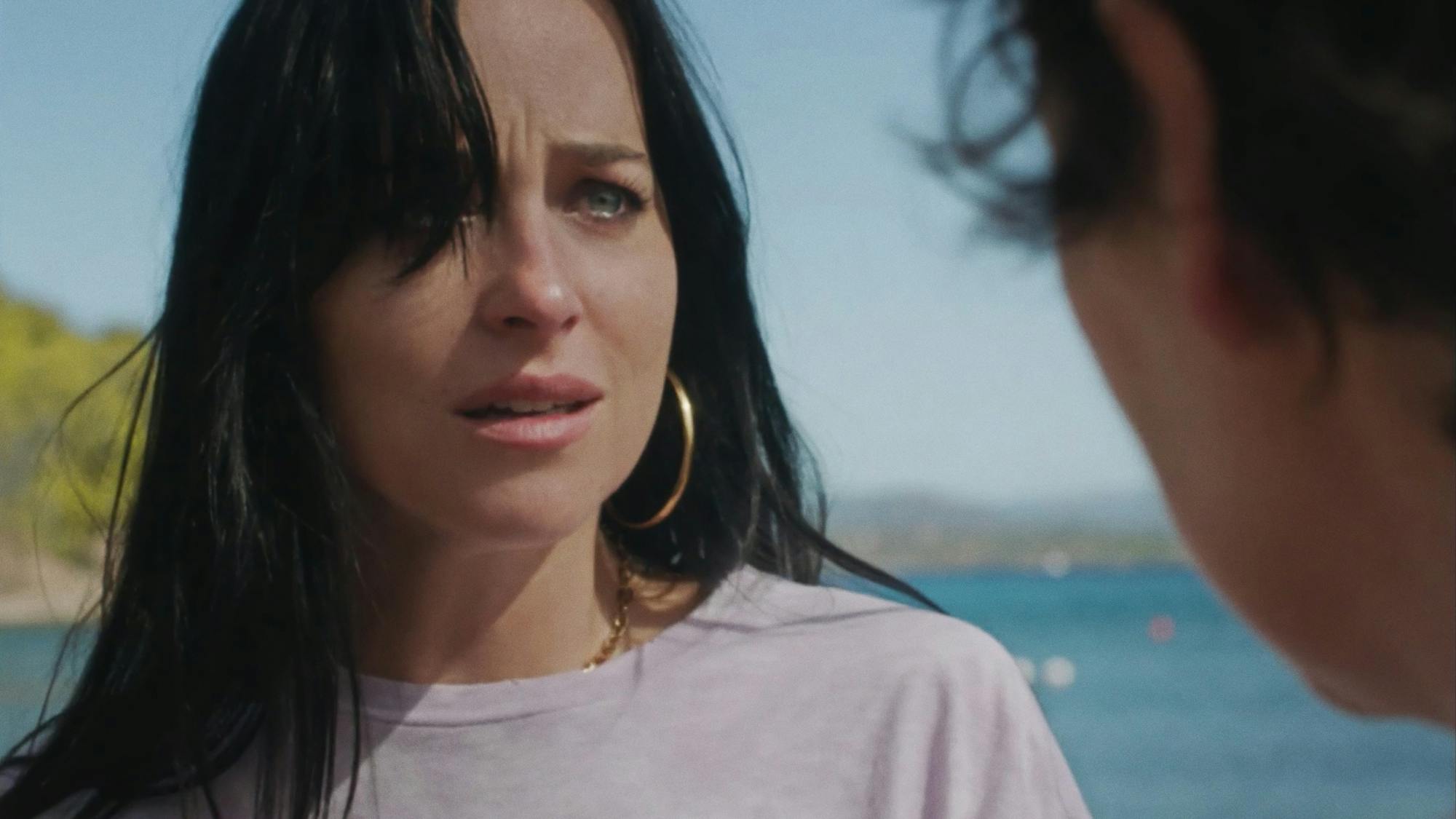 Vulnerability in the Physical
Johnson: Nina could have been so two-dimensional: She could have just been the hot girl on the beach. But she's a woman who is hungry and invisible, and that is devastating. That is like so many women I know. I've felt that at times in my life where you're just like, "I want more for my brain. I want to chew on things and I can't. And I'm not seen — nobody actually sees the heart that I have or the mind that I have."
Colman: We danced to [a] particular song over and over and over again. Maggie said, let yourself go, which I find quite hard. I don't mind letting myself go emotionally — snot, crying, everything — but dancing or trying to look seductive . . . I absolutely would rather put shit in my eye than have to try and do that.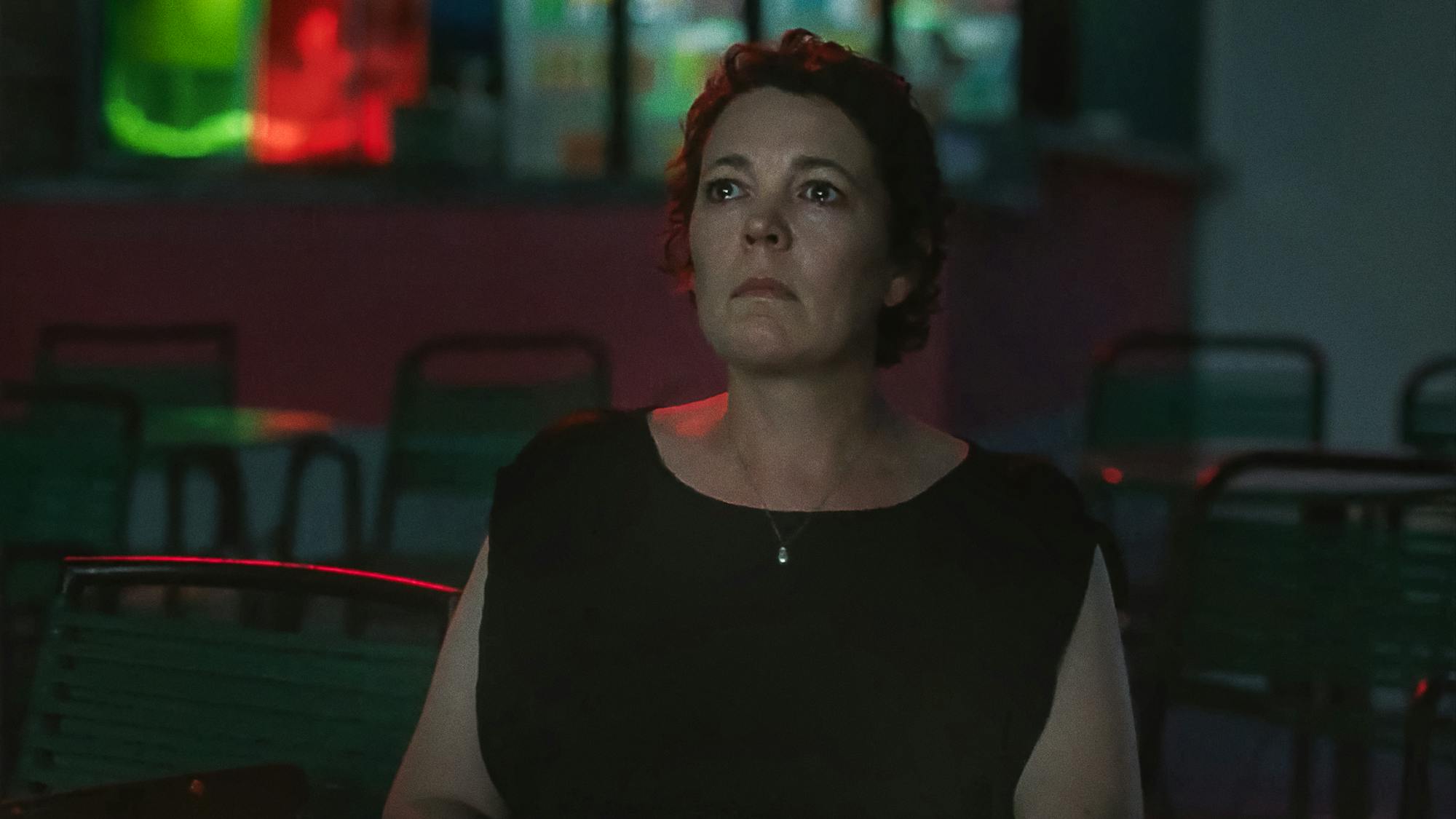 Vulnerability On Set
Gyllenhaal: [Being a director is] not that different than being a parent. I know you. I see you. I love you, and I will take care of you. I felt, going into my edit, I was two years pregnant. I was holding all of these incredibly beautiful things that had been offered to me and I was responsible for them. And the things that you offer to loosen [actors] up, to get them hot and open and free, knowing that you're actually going to take care of them truly, I was never going to let anyone fall. 
Johnson: I can't even start with the amount of things I've learned from [Gyllenhaal], but this bravery and this fearlessness to just be so solid, to try things. And that is life. That's the truth. It's not, Let's keep it safe while we're making this. No, Let's keep it wild. In the grand scheme of things, everyone's safe, so relax, and then within the scenes, go nuts.