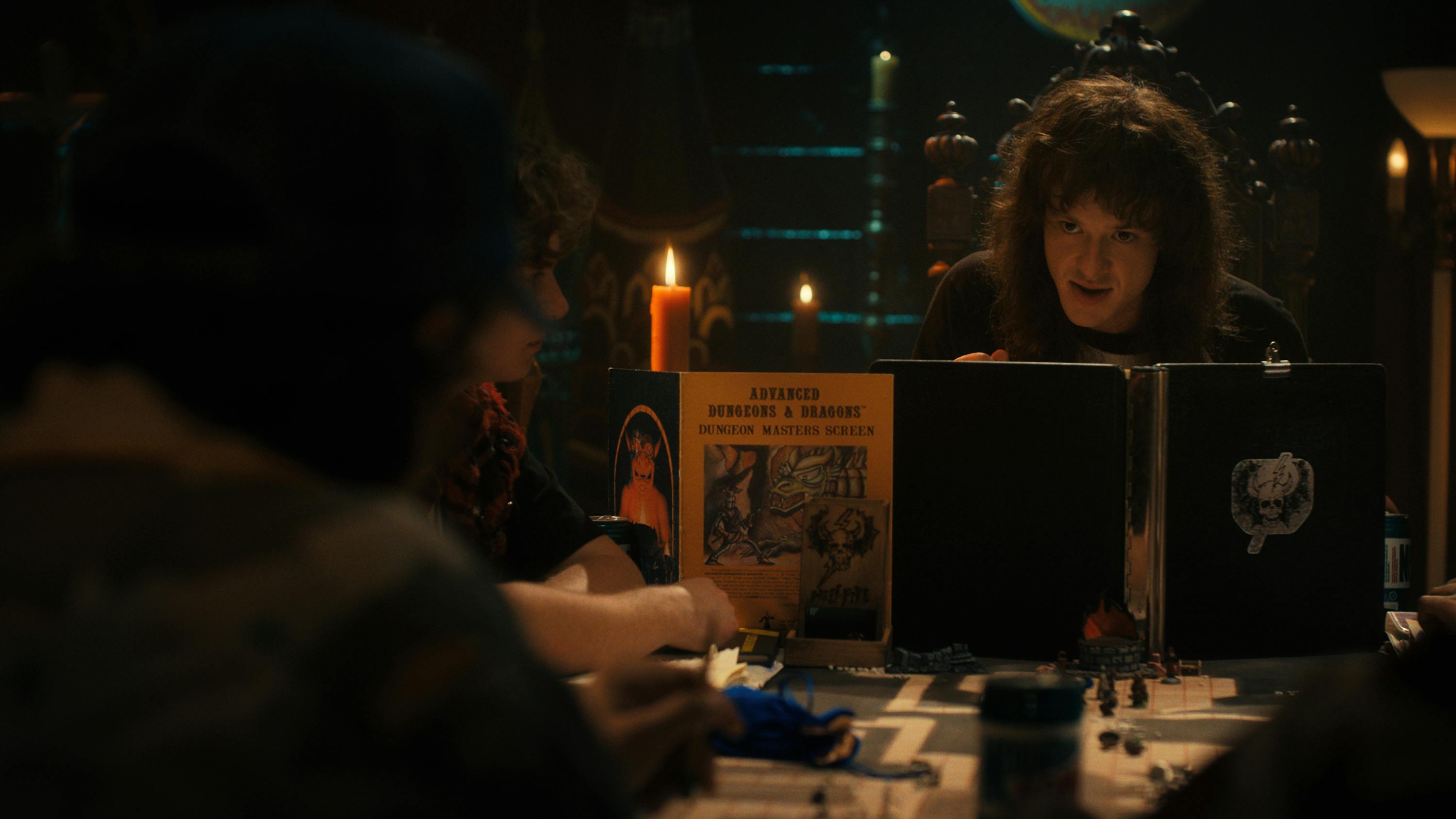 Leave it to Erica Sinclair to steal the show — and the Dungeons & Dragons campaign.
Actor Priah Ferguson's fan-favorite Stranger Things character has yet another moment in the spotlight during Season 4's premiere episode, "The Hellfire Club," when she's brought in to sub for her big brother Lucas (Caleb McLaughlin) at the gnarliest game night in Hawkins, Indiana. To the surprise of pals Mike (Finn Wolfhard) and Dustin (Gaten Matarazzo) — and dungeon master Eddie Munson (Joseph Quinn) — Erica's knife-wielding D&D persona, Lady Applejack, turns out to have quite the enviable character sheet.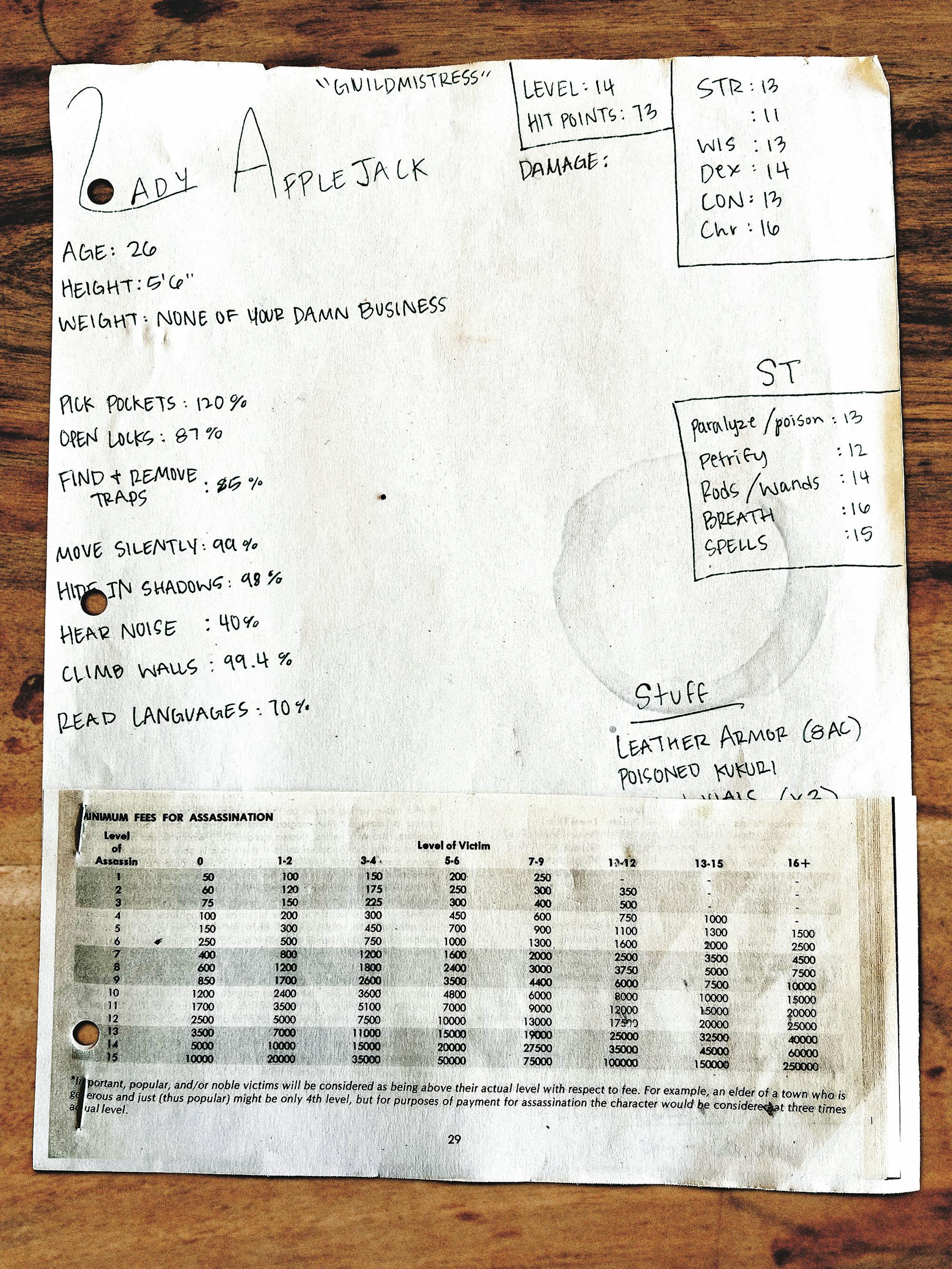 To determine exactly what those stats would be, Stranger Things's prop master Niko Zahlten turned to prop assistant Roger Thacher, who has extensive real-life experience playing and running Dungeons & Dragons campaigns. "She has a line in the script as she's introducing herself to Eddie where she talks about being a roguish character with a poison-tipped kukri," Thacher says, "This gave me the idea to make her an assassin."
Thacher hewed to the game's rulebook and rolled 3 D6s (6-sided dice to the layperson) to determine how Lady Applejack would score across six key abilities: strength, dexterity, constitution, intelligence, wisdom, and charisma. "As far as her greatest abilities are concerned, it's definitely her sneaking and disappearing into the shadows, with some light pickpocketing to round everything out," he says.
Putting his knowledge of the classic role-playing game to professional use turned out to be a joy for Thacher. "Being able to create something from the ground up for a character was one of the most rewarding experiences I've had so far in this job," he says. "I got to make a PowerPoint about Dungeons & Dragons! For work! Who else can say that?"