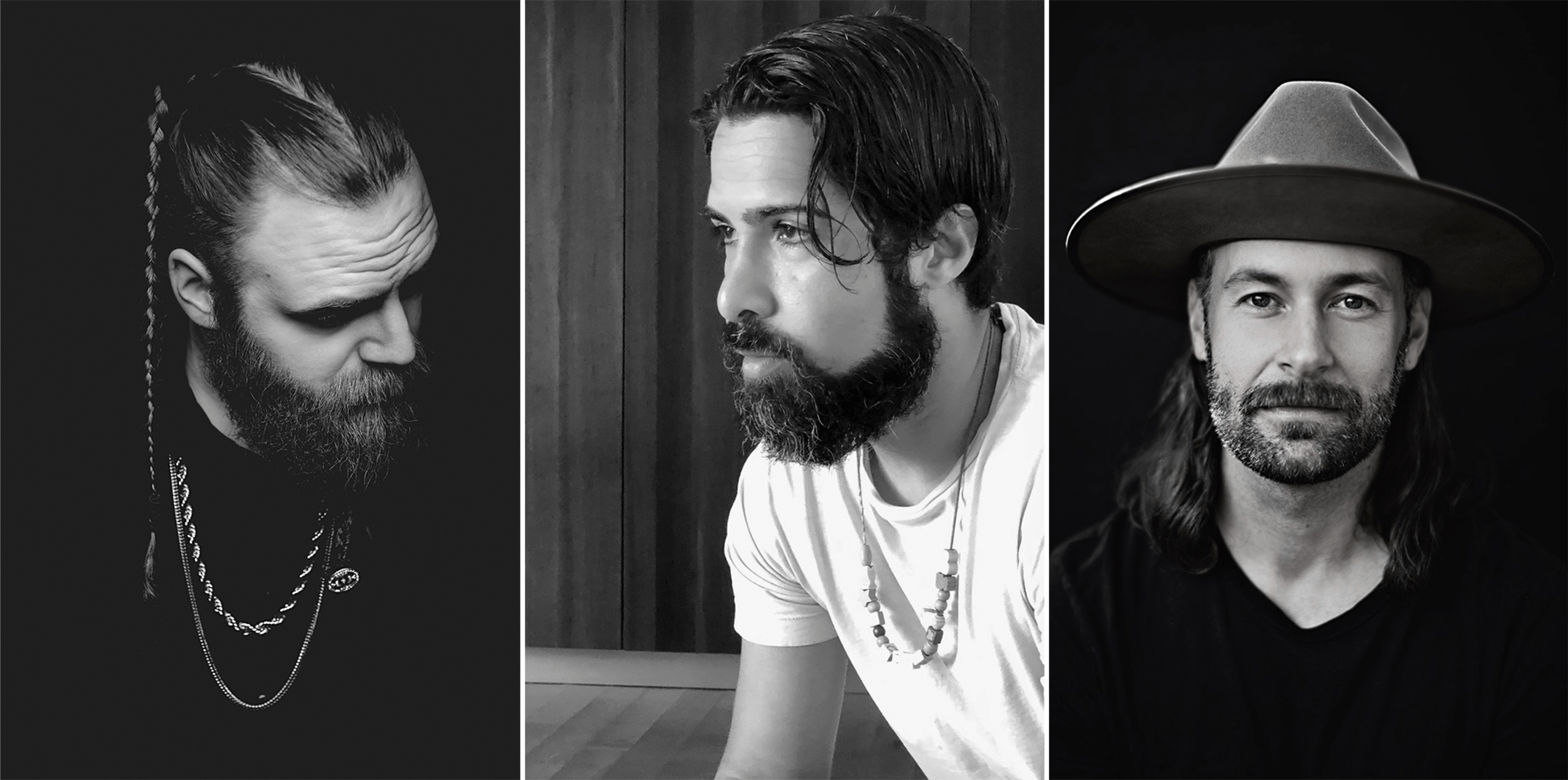 These Songwriters Aren't Kidding
Savan Kotecha, Rickard Göransson, and Fat Max Gsus write the Academy Award-nominated song "Húsavík" from Eurovision Song Contest: The Story of Fire Saga.
When you think of Eurovision, the international song contest, a few things might come to mind: ridiculous choreographed dance routines, kitschy costumes, provocative, scene-stealing theatrics. In truth, Eurovision has produced some real hits since its inception in 1956: The Swedish quartet ABBA singing "Waterloo" with big smiles and even brighter outfits; a young Céline Dion belting "Ne partez pas sans moi"; Katrina and the Waves delivering the feel-good anthem "Love Shine a Light."
While Eurovision was canceled in 2020 because of the COVID-19 pandemic, the Will Ferrell-conceived comedy Eurovision Song Contest: The Story of Fire Saga paid tribute to the beloved contest. The film follows Lars Erickssong (Ferrell) and Sigrit Ericksdóttir (Rachel McAdams), Icelanders who make music together as Fire Saga. In their hometown of Húsavík, Fire Saga is seen as a joke; the locals would much rather hear the absurd pub song "Jaja Ding Dong." Largely by accident (literally), the hapless but kindhearted pair land in the finale of the Eurovision Song Contest, where they both must decide what matters most: their music or their relationship.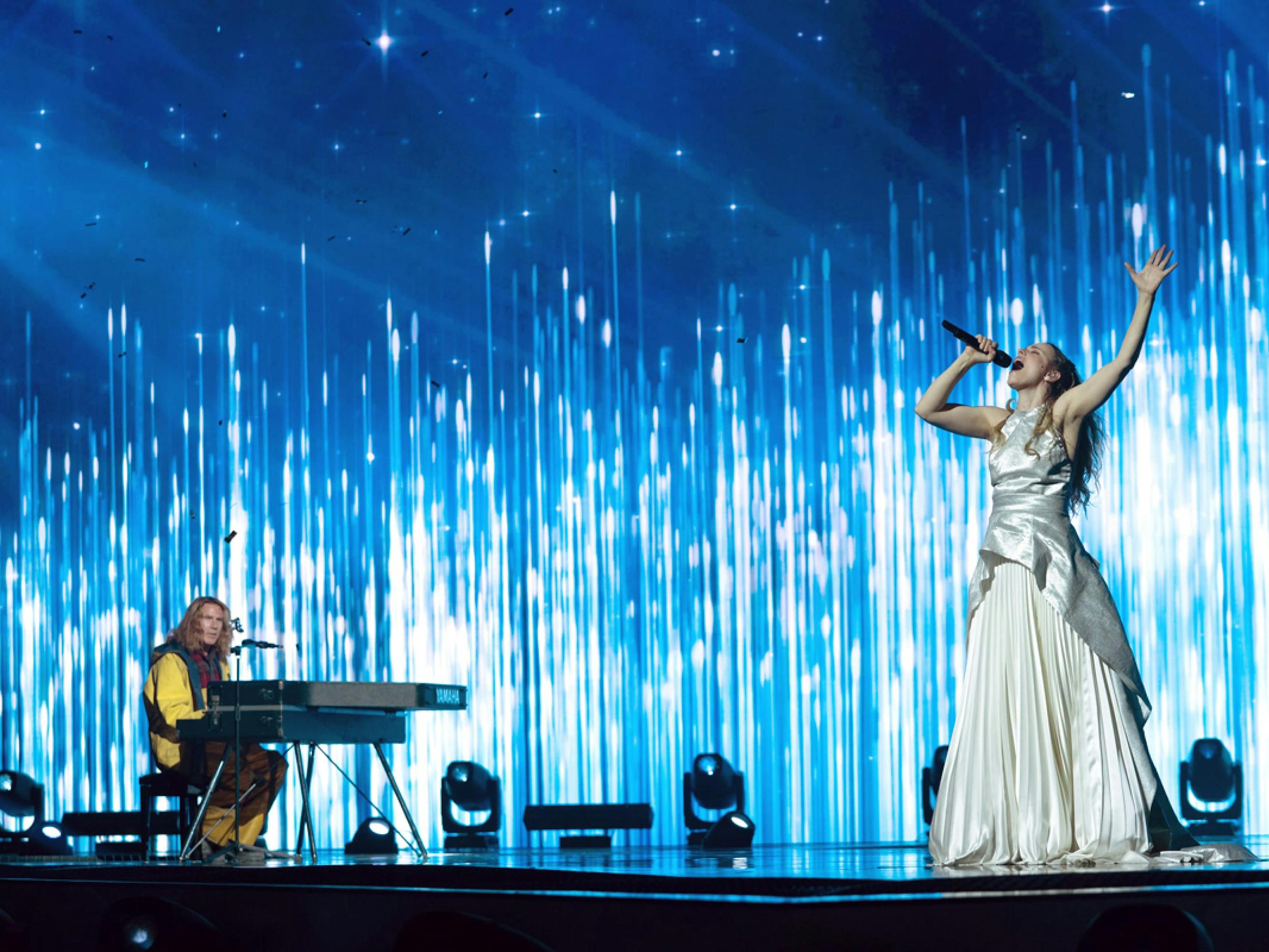 Director David Dobkin (Wedding Crashers) wanted the film's music to pay tribute to the kooky but earnest spirit of the actual Eurovision competition. Beneath hamster-wheel theatrics and glittery costumes are great songs. To devise them, Dobkin enlisted Savan Kotecha, a songwriter known for his work with Ariana Grande, One Direction, and The Weeknd. As the film's executive music producer, Kotecha handpicked teams of songwriters to create campy anthems for the contestants. While a majority of these songs are silly and satirical — Russia's submission, the domineering techno track "Lion of Love," being a prime example — the film's centerpiece, "Húsavík," is no joke, and has been nominated for the Academy Award for Best Original Song.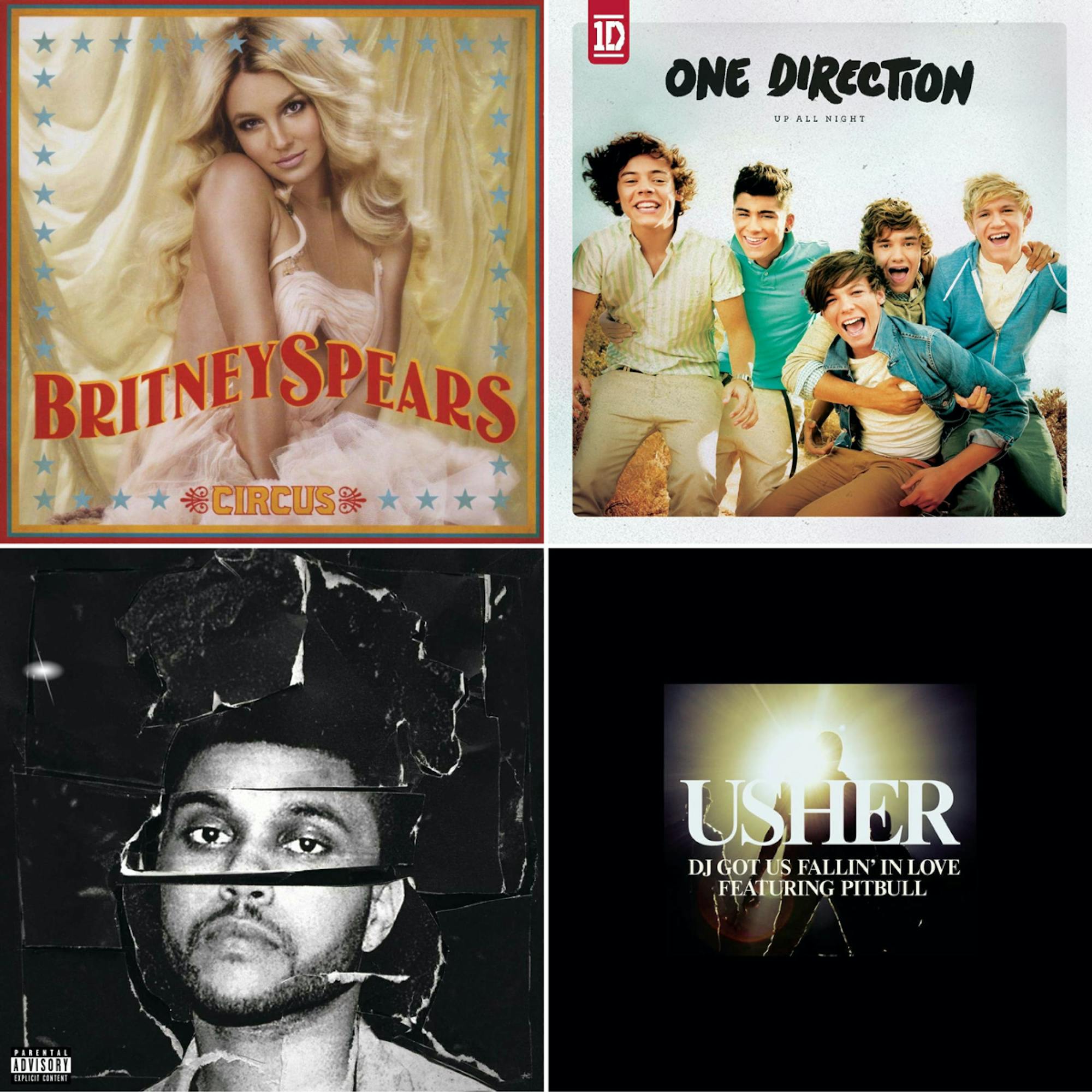 Growing up, Kotecha adored artists like New Kids on the Block, Babyface, Bryan Adams, and Mariah Carey. Eventually, he shelved his dreams of performing and focused on songwriting full time. In the early 2000s, he moved to Sweden and was introduced to pop-music maestro Max Martin. Together, the pair worked on tracks like Usher's "DJ Got Us Fallin' in Love" and Britney Spears's "If U Seek Amy." Like so many before and after, Kotecha's breakthrough arrived via the notoriously picky Simon Cowell, who offered him a job as a vocal coach on The X Factor based on his work with the Irish group Westlife. There, Kotecha helped develop the burgeoning boyband One Direction and co-wrote their infectious and hugely successful debut single, "What Makes You Beautiful."
Since those days, Kotecha has worked with seemingly every pop star under the sun. His credits include The Weeknd's "Can't Feel My Face," Ellie Goulding's Golden Globe-nominated "Love Me Like You Do," and Demi Lovato's "Cool for the Summer." (Lovato herself makes an appearance in Eurovision as the doomed pop star Katiana Lindsdóttir). His most prominent collaboration is with Ariana Grande; Kotecha has co-written some of her biggest hits, including "Break Free," "no tears left to cry," and "break up with your girlfriend, i'm bored."
While Eurovision Song Contest: The Story of Fire Saga might be a comedy, thanks to Kotecha, Göransson, and Gsus, "Húsavík" is its warm, beating heart.
For "Húsavík," the film's narrative and emotional climax, Kotecha recruited Swedish songwriters and producers Rickard Göransson and Fat Max Gsus, both of whom were intimately familiar with the mania and passion surrounding Eurovision. Göransson, a musician known for playing in the alt-rock band Carolina Liar and writing hits for Grande, DNCE, and Charlie Puth, had previously worked with Kotecha on multiple occasions, including for the extravagant "Bang Bang," a bold collab between divas Grande, Jessie J, and Nicki Minaj. Gsus, meanwhile, has worked with Swedish pop favorites Tove Lo and Zara Larsson. "This was the hardest nut to crack," Kotecha said to Vulture last June about the "Húsavík" songwriting process. "I had them try to come up with ideas, because this one wasn't necessarily clear [in advance]. It could change the story if you get it right; it adds so much heart to the story."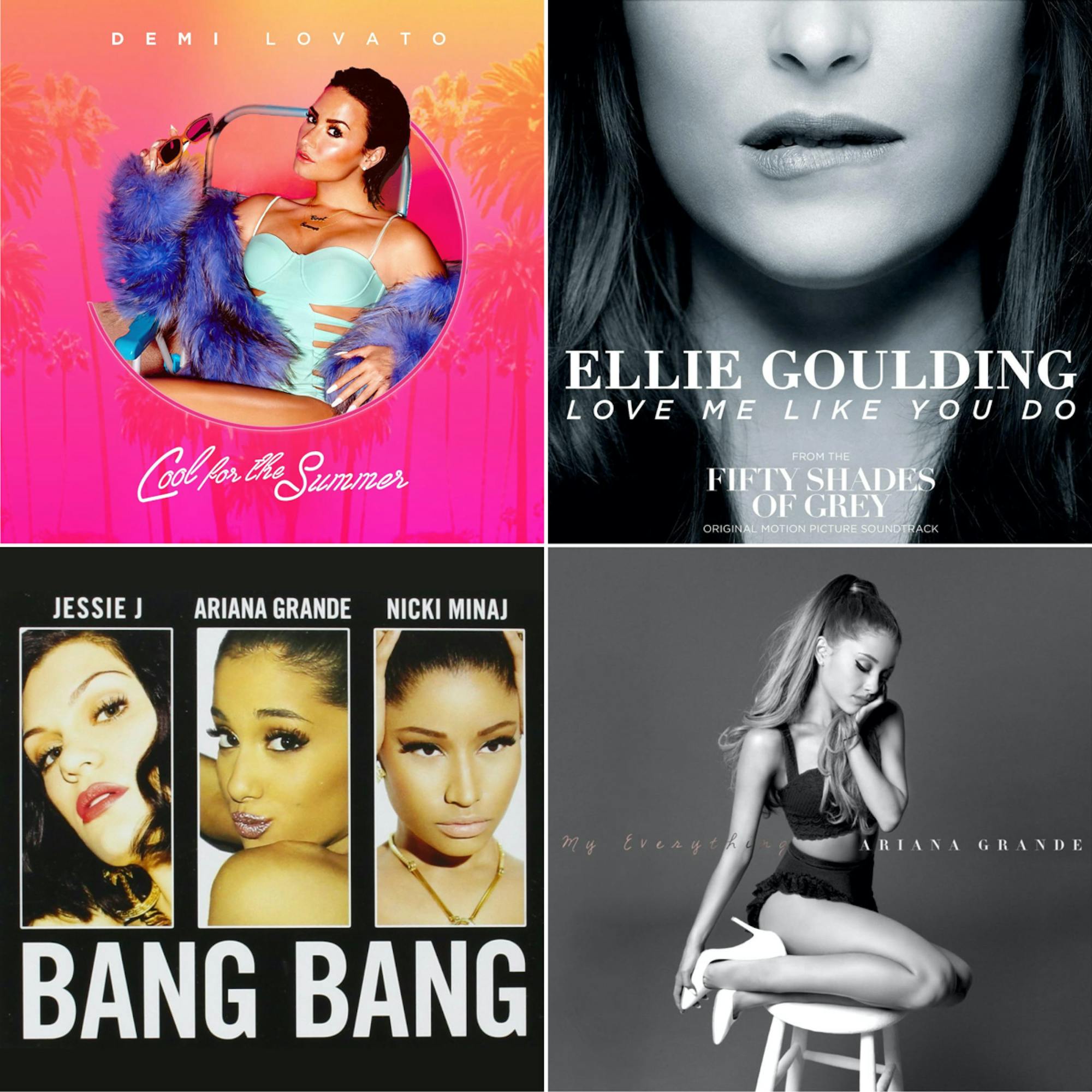 And so, the song and film shaped each other. Dobkin initially wanted "Húsavík" to be comedic, explaining to the Guardian that the original idea was for the Eurovision audience to experience a collective orgasm when Sigrit sings the mythic "speorg note." But Kotecha, Göransson, and Gsus elevated it to a genuinely beautiful moment of character growth and heart. Fire Saga enters the Eurovision competition with "Double Trouble," a splashy and consistently cursed synthpop song. While Lars is distracted adding pyrotechnics and spandexed dancers to their performance, Sigrit quietly writes "Húsavík" on her own. (The end product mixes Rachel McAdams's vocals with those of Swedish pop star Molly Sandén, who once competed in the Junior Eurovision Song Contest.)
A soaring power ballad, "Húsavík" is Sigrit's moment to reject superficial values, celebrate her home, and declare her desire to be recognized and loved by Lars. Inspired by memories of his own hometown, Gsus conjured up a vision of Húsavík that captures Sigrit's gentle, sincere spirit: "Where mountains sing through the screams of seagulls / Where the whales can live 'cause they're gentle people." The intentionally imperfect English of these verses contributes to some delightful miscommunications: Do the mountains sing? Are the whales gentle people? (Gsus offered a clarifying answer to the Los Angeles Times: "The people of Húsavík are gentle, and that's why the whales can live there.") Sigrit even delivers the pre- and post-choruses in Icelandic — something Lars had not previously supported, thinking it would weaken their chances of winning. Meanwhile, the attention-loving Lars can't help but add some backup harmonies, which Ferrell sang himself. While Eurovision Song Contest: The Story of Fire Saga might be a comedy, thanks to Kotecha, Göransson, and Gsus, "Húsavík" is its warm, beating heart.
Opening photos by (from left) Nikola Stankovic, Savan Kotecha, and Samantha Marquart