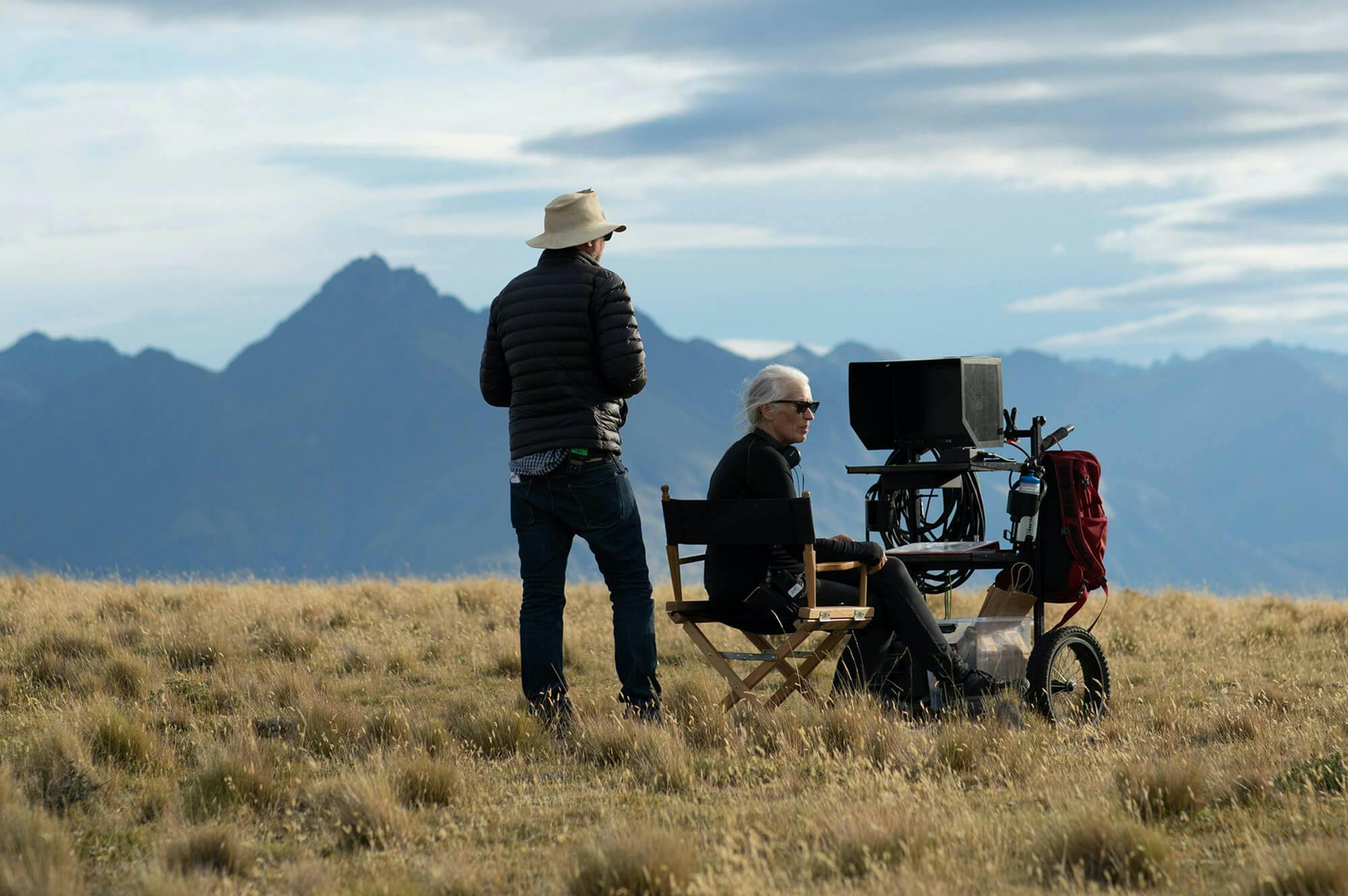 The Power of Jane Campion
The renowned director's The Power of the Dog examines the complexities of masculinity in 1920s Montana.
Opening photo by
Kirsty Griffin
When filmmaker Jane Campion first read Thomas Savage's 1967 novel The Power of the Dog, she found herself responding in unexpected ways to the story of an early 20th century Montana rancher who inflicts great suffering on the people around him. "It intrigued me for many reasons," Campion says now. "I couldn't guess what was going to happen, it was incredibly detailed, and I felt that the person writing the story had lived this experience. I felt a real trust for the story. I loved how deeply it explores masculinity, and that it's also about a hidden love."
Masculinity hasn't often been at the forefront of Campion's work. Since the New Zealand-born writer-director-producer burst onto the independent filmmaking scene with the 1989 drama Sweetie, Campion has established herself as a visionary artist who typically centers women in her storytelling. Her best known film remains 1993's The Piano, for which Campion became the first woman to win the Palme d'Or at the Cannes Film Festival, and the second woman ever to be nominated for the best director Academy Award — she also won an Oscar for its screenplay, while the movie's stars, Holly Hunter and then 11-year-old Anna Paquin, won in the acting categories.
Many similarly lauded female-driven projects have followed, including The Portrait of a Lady, Holy Smoke, In the Cut, and Emmy-winning series Top of the Lake, all featuring stand-out work by some of the most gifted actresses in Hollywood and around the globe. At this point, it might be fair to say that Campion has built her own creative brand by crafting compelling stories about women, powered by drama, romance, turmoil, and tragedy.
For Campion, the frontier-set The Power of the Dog offered her the opportunity — and the challenge — to make a film from a radically new perspective. "I was aware that I would be working with more men in the cast than I previously had, and I didn't really know how that would go," she says.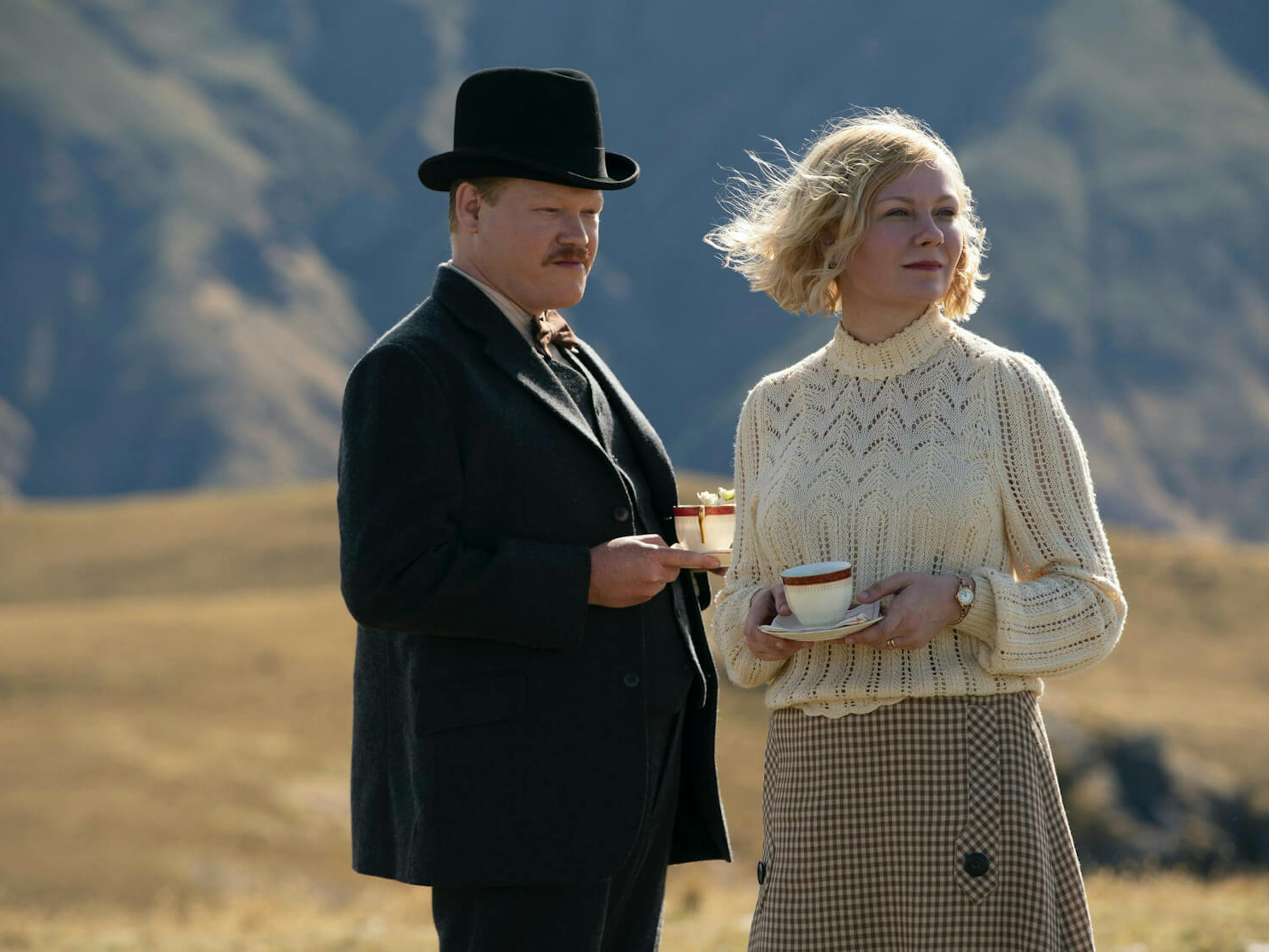 When the film opens, the rural reaches of 1920s Montana are unquestionably the province of hard-bitten men, and it's a place where Phil Burbank (Benedict Cumberbatch), thrives. Phil lives with his brother George (Jesse Plemons) on their family's sprawling property. Although both are bachelors, they have little else in common. Phil is physically adept, intellectually gifted, and ceaselessly cruel, whereas George is softer, sweeter, and suffers his brother's insults in silence. Driving their cattle to market, the Burbanks and their cowhands stop for a meal at the Red Mill restaurant, operated by widow Rose Gordon (Kirsten Dunst) and her teenage son Peter (Kodi Smit-McPhee). By the time dinner has concluded, Phil has driven the Gordons to tears.
As George comforts Rose, a tentative connection forms, one that soon blossoms into love. George marries her, but unwisely leaves his new bride under the same roof as Phil after he's called away on business. Phil's merciless taunts strip Rose of her equilibrium, but his more ambiguous relationship with Peter reveals surprising tenderness. Given Phil's mercurial nature, it's impossible to know whether his kindness is genuine or more darkly motivated.
For Campion, Phil Burbank ranks as one of the "all-time great characters of American fiction," and as she worked to translate Savage's novel for the screen, she sought to preserve the many complexities at the character's core. "I found Phil moving, and I found the mysterious relationship between him and the boy exciting and satisfying," says Campion.
In searching for the right actor to portray Phil on screen, Campion ultimately chose Academy Award-nominated actor Benedict Cumberbatch, whose lengthy resume includes numerous dramatic turns on stage and onscreen in such films as The Imitation Game, War Horse, and Tinker Tailor Soldier Spy. She felt that Cumberbatch would seem imposing, even frightening at times, yet also maintain a certain vulnerability. "One of Benedict's great capacities is that he is extraordinarily emotional, and he can offer that to the characters he plays," Campion says.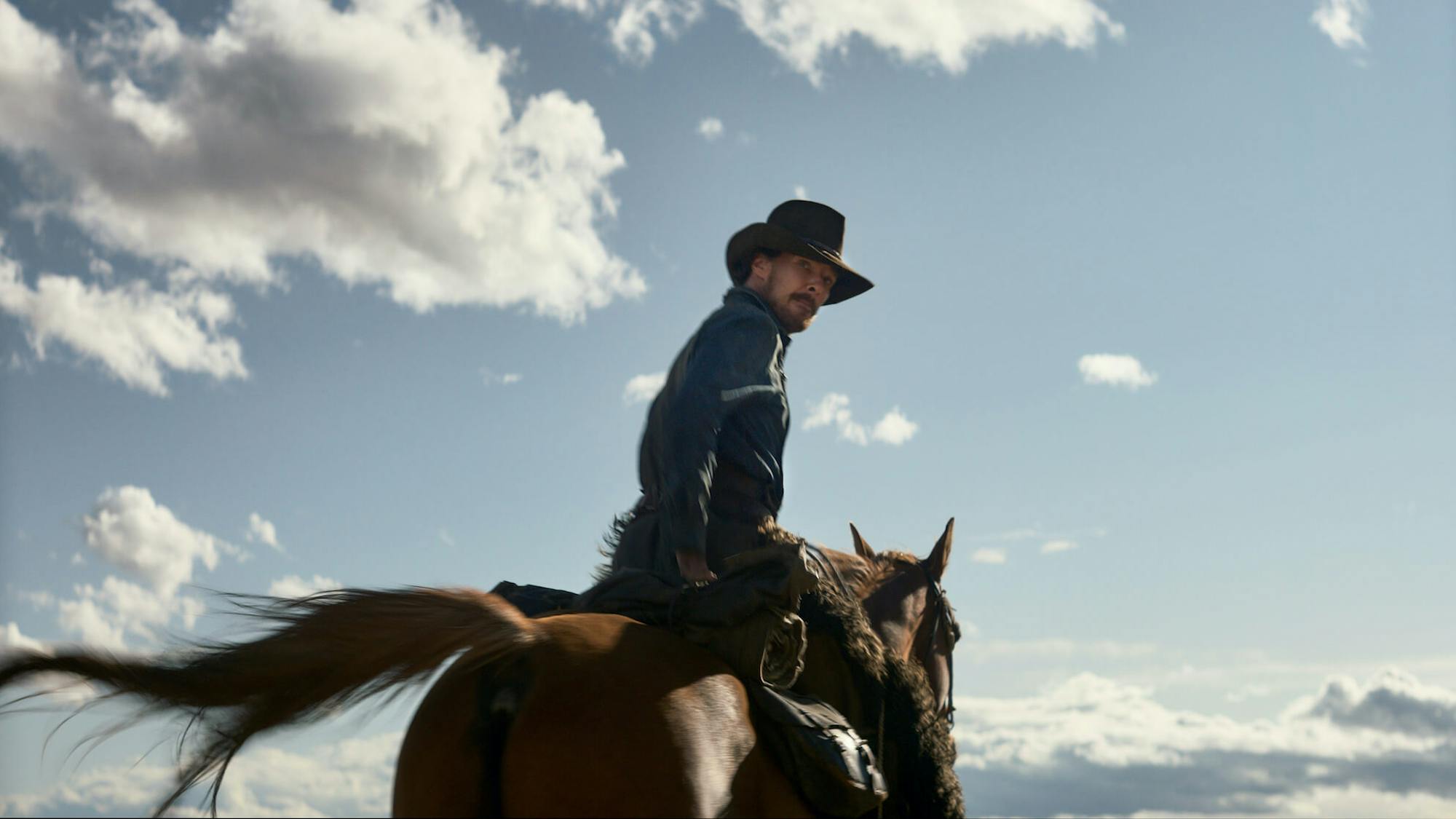 Actor Jesse Plemons was cast as Phil's stoic brother, and his real-life partner Kirsten Dunst as Rose (the pair last worked together on the second season of Fargo and received Emmy nominations for their starring performances). Campion cast Australian Kodi Smit-McPhee (Slow West, The Road) as the enigmatic Peter, the young man who becomes such a source of fascination for Phil. "He's a genuine, beautiful soul, and he doesn't do anything to conform to people's ideas, and I think that's what's so powerful about him," Smit-McPhee says of Peter.
Campion initially intended to shoot The Power of the Dog on location in Montana, but after traveling there with producer Tanya Seghatchian, the filmmaker realized the areas that had inspired Savage as a writer in the 1960s had since become overly built up and modernized. The majestic vistas the story demanded weren't as readily available as she had hoped.
Instead, she set up production in New Zealand's remote South Island — the sparsely populated region boasted both grassy plains and rocky, mountainous terrain — and shot some interiors in the city of Auckland. "Ultimately, shooting in New Zealand wasn't a compromise," Campion says. "It was the best choice for us."
I couldnt guess what was going to happen, it was incredibly detailed, and I felt that the person writing the story had lived this experience.
Jane Campion on the novel The Power of the Dog
Every effort was made to capture what life was like for ranchers in the U.S. during the time when the film takes place. The work of photojournalist Evelyn Cameron, who documented the American West, served as an important reference for the film's visual aesthetic, as did photographs of cowboys of the era pulled from Time magazine archives. Ken Burns's documentary series The West offered the filmmakers an additional snapshot of 1920s Montana.
"I really do honor other people's work, and I wanted to honor Thomas Savage with this film," Campion says. "When I read a book like this, I don't take the adaptation lightly. I want it to be as good as it can be. I wouldn't say I'm a perfectionist, but I do like to do things really thoroughly."
Just weeks into filming, however, Campion encountered an obstacle she never could have imagined. The COVID-19 pandemic shuttered the production for four months. Initially, Campion feared she'd never be able to complete the film, but the unexpected hiatus ultimately proved beneficial. "I think the lockdown actually enriched our project," she says. "It gave us a rest, a chance to drop more deeply into what we were doing and get more perspective. I went back to the film a little more grateful for the opportunity. I felt everything and everybody were more precious."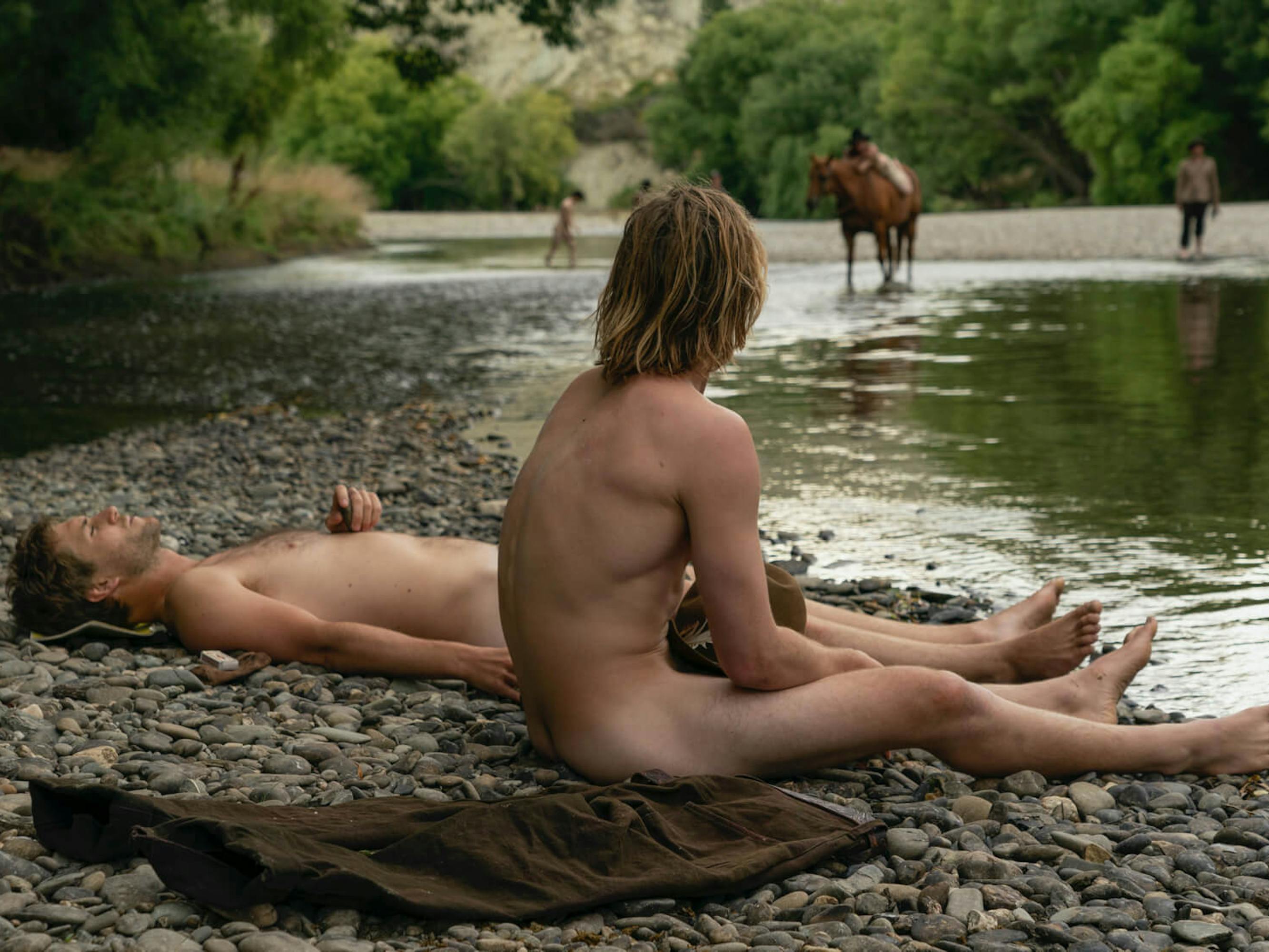 The director and cinematographer Ari Wegner would often shoot some of the star's most difficult scenes using handheld camerawork, and the sense of intimacy that emerged during those moments was profound. "We would get everyone else out of the room so that there was less pressure, and it was more personal, more vulnerable, more open," Campion says. "I started to pursue that method a lot more when I saw what could be revealed. I was sensing a very strong connection where Benedict was totally going into the vulnerable heart of Phil. One of the most thrilling parts of the filmmaking for me was being with Benedict during those times when he was really sharing some delicacy or revealing some vulnerability or emotion with the character and just being there with a camera."
For Cumberbatch, what Campion brings to the story is "a particular brilliance, and a ravishing lens and perspective on gender, on beauty, on savagery. She's not afraid of her vulnerabilities and so she encourages that in people's work to find something that's unexpected."
As he was writing The Power of the Dog, novelist Savage poured much of himself into the narrative. The too-often neglected author was forced to navigate the conflict between his own desires and the conservative strictures of mid-century life in the West. During the adaptation process, Campion met with Savage's biographer O. Alan Weltzien and the writer's descendants to gain more insight into the man himself and to better understand the place where his sensibility was formed.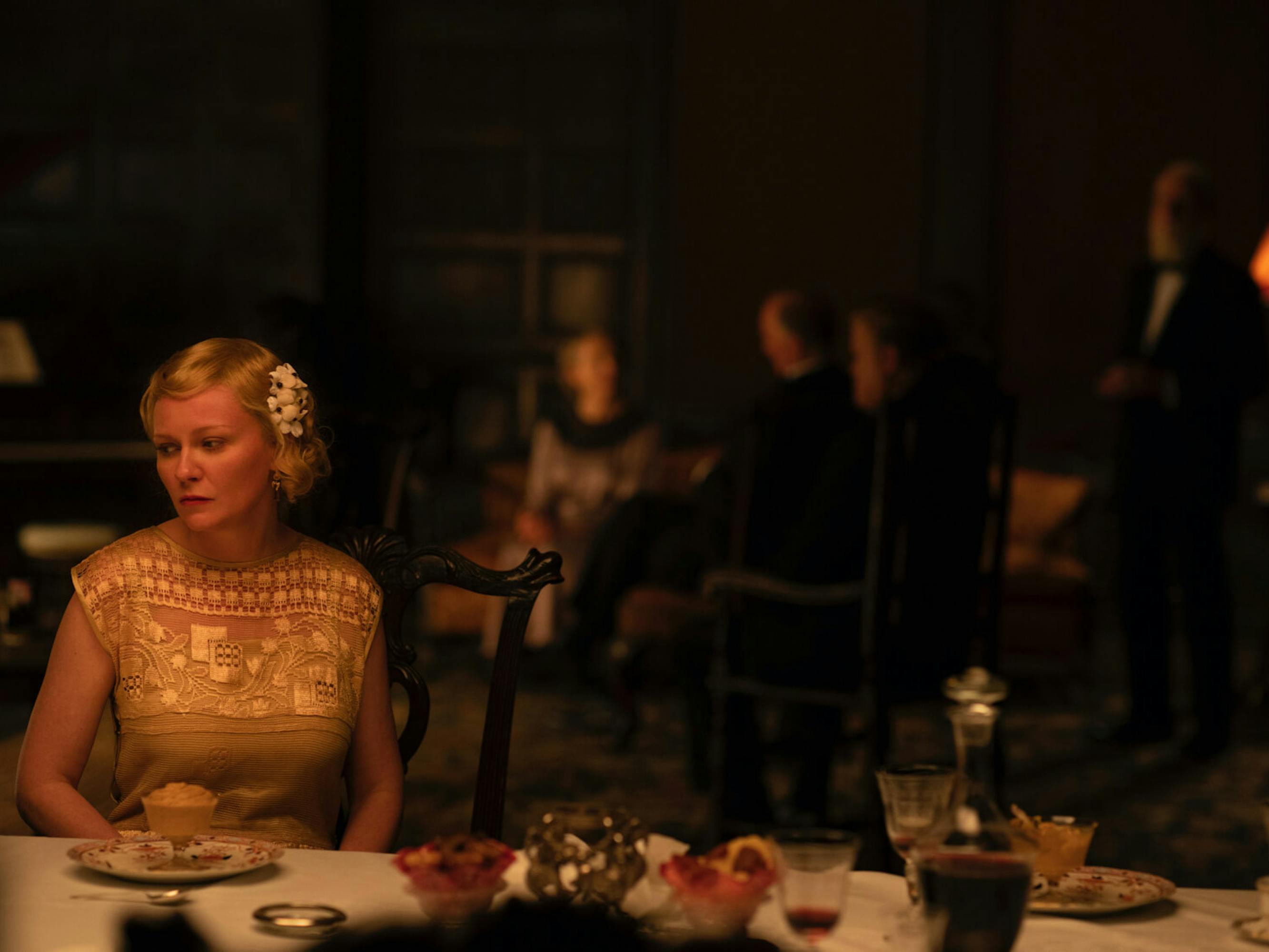 Although Savage died in 2003, Campion says she felt his presence at one key moment. The filmmaker had asked Savage's family members about "the dog" in the book's title, which refers to an outline in the mountains that only Phil can see. They told her they didn't believe such an outline existed, yet as Campion was leaving, she noticed a formation that she photographed.
"To me, the rock formation definitely had the attitude of a dog with its paws out in front," Campion says. "I felt that was a kiss from Mr. Savage himself, a kind of grace, and permission."