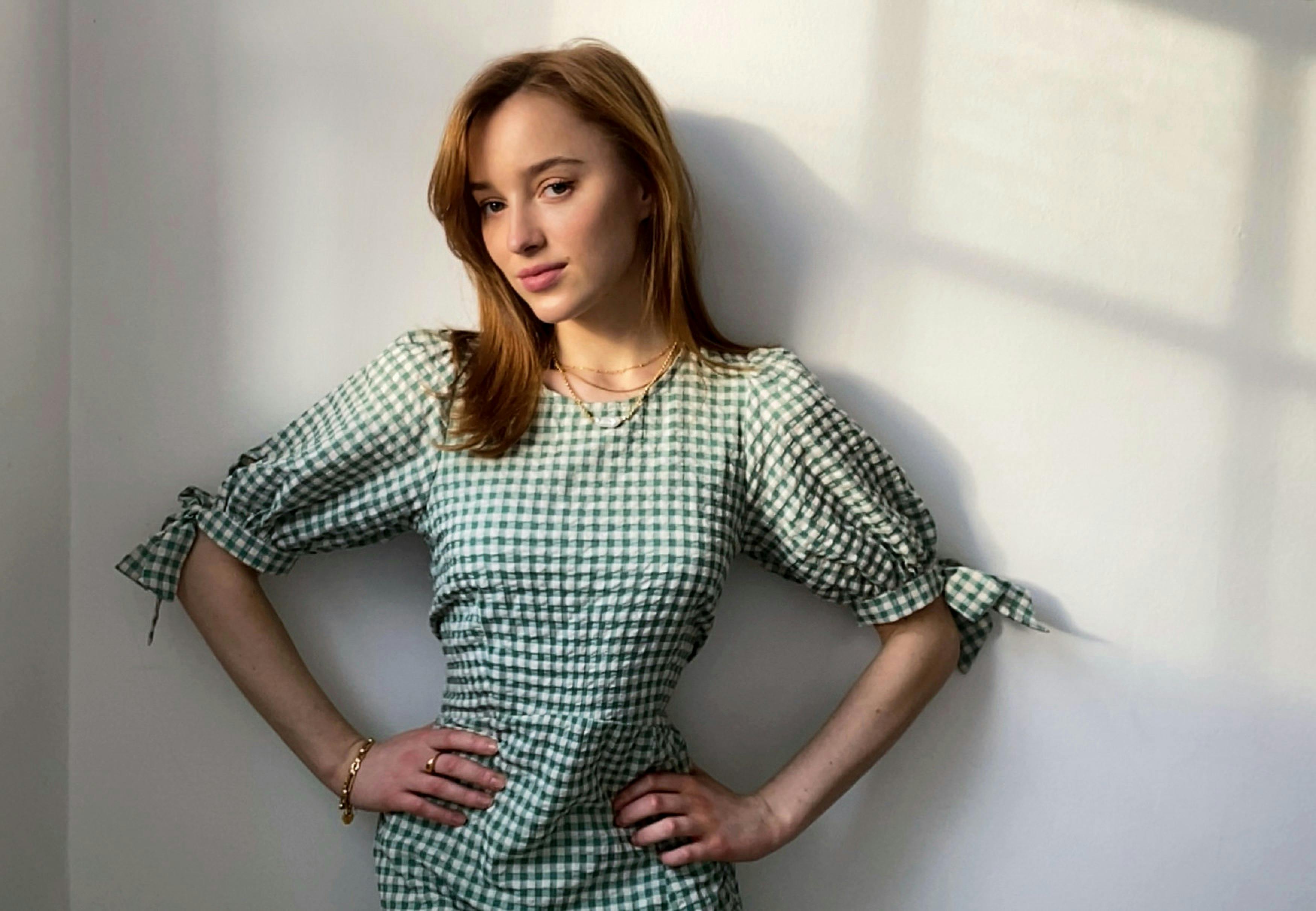 The actor talks about playing Daphne in the smashing hit Bridgerton.
Ten minutes into talking to Phoebe Dynevor and you can tell the Bridgerton star isn't the type to shy away from a challenge. She's open to the uncomfortable. In fact, the unknown is exactly what drew her to the role of Daphne Bridgerton, a young woman in Regency England navigating high society and never-ending scandals in the hit series from Shondaland. Bridgerton offers all the pleasures of a familiar period piece, but there have never been so many exciting twists on the genre. Historical accuracy is honored on an as-needed basis — or thrown out the window entirely. And unlike most nineteenth century-set dramas, this one creates its own rules when it comes to race and representation. The show is brilliantly ostentatious. It's got everything: small corsets, big wigs, a ton of gossip, and lots of sex (I'd argue there should be even more). A string quartet version of Ariana Grande's "thank u, next" plays in the background during the show's first ball, and Billie Eilish's "bad guy" is the soundtrack to another.
No one was ready for what Bridgerton had in store, not even Dynevor. "I was speaking to [Anthony Bridgerton actor] Jonathan Bailey about it a lot. We were like, 'What is this? Why are we dancing to Stormzy?!'" she shares, referring to the cast's practice of dancing to the U.K. rapper's music during ballroom rehearsals. Like Dynevor, Daphne is both quick-witted and careful, ready to take risks and yet totally in control. She may end up a duchess but she's no Disney princess; she gets what she wants because she fights for it. It was through their shared ambition that Dynevor found her way into the character. "My thread with Daphne was wanting something really badly that you've worked your whole life for," she explains. "I've wanted to be an actor from as young as I can remember. Almost everything I have done has been toward that goal."
Cut to 2021 and Bridgerton has landed Dynevor in the limelight. The magazine covers, Instagram followers, and paparazzi are here to prove it. Though Dynevor grew up with family in the industry (her father is a screenwriter and her mother is an actor), all of the attention still surprises her. "Anytime I've seen my picture, I've had no idea I was being papped. It does add an extra layer ofAgh!" she laughs. Bridgerton smashed Netflix viewership records. It didn't just take off, it exploded. And that naturally changes your life.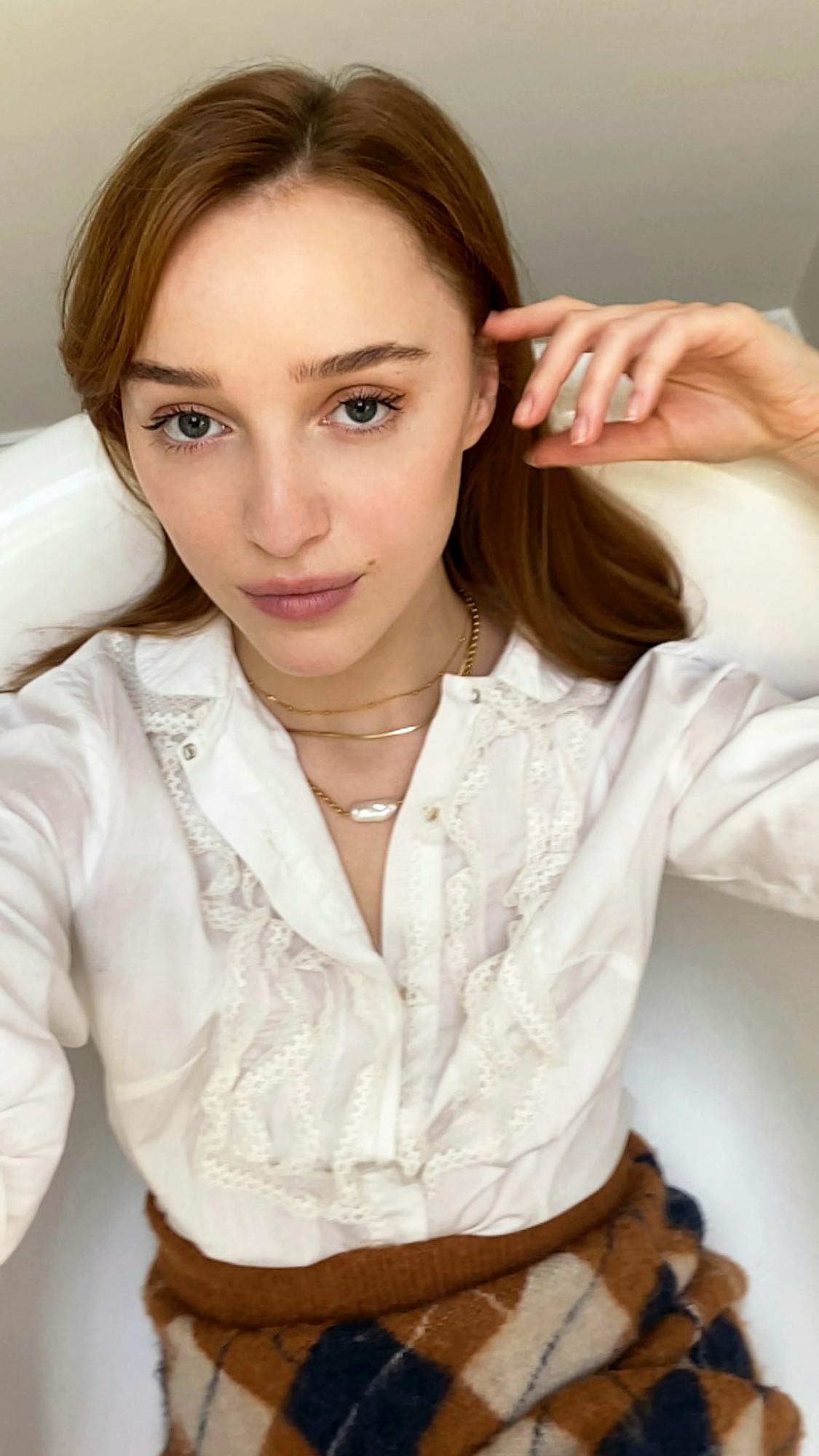 Dynevor phoned me from England to discuss her breakout role and everything that's happened since. If you were somehow not one of the 82 million viewers who streamed Bridgerton right off the bat, then spoilers ahead! 
Peyton Dix: I love that Daphne Bridgerton is driven and she doesn't take any shit.
Phoebe Dynevor: She's in control and she knows what she wants. It's not like she's being swayed in any direction. As soon as someone tries to say, "You should do this," particularly with her brother Anthony, she's very direct and firm in saying no. I love that about her.
Did you grow up watching period pieces? Did you pull anything from those?
PD: I love period dramas and grew up with Downton Abbey and Pride and Prejudice. I'm obsessed with Emma Thompson. It was interesting because we were never quite sure what Bridgerton was going to be. It felt so modern. The language is very "period," but the pace of the show and the way they weave in modern music — there is just a different feel.
What were some of the harder scenes for you to shoot?
PD: Episode 1, where Daphne is telling Anthony he has no idea what it means to be a woman — I mean, it took all day. We were both on horses, and our horses kept moving. The other really difficult scene was the end of Episode 8, the speech in the rain. I had two shots to do that scene. We didn't know how heavy the rain was going to be in the first take. It was so heavy I couldn't open my eyes. There were a lot of difficult scenes, but I think that's what drew me to the script and the character. There literally wasn't a scene where I was like, That's going to be fine! Every scene was like, How are we going to pull this off? That is super exciting as an actor.
I think we all sort of became women in Regency England, even the men.
There have been reports about upticks in vintage furniture and corset sales, and an uptick in sewing. Have you picked up any "Bridgerton habits"?
PD: I think we all sort of became women in Regency England, even the men. We're all trying to fill our days with reading and going out for walks. I really wanted to keep up with the horse riding. And I couldn't wait to take the corsets off, I must say. That's why I'm so surprised people are buying them. Maybe that's why Bridgerton did so well in a time where everyone is literally in joggers. It's sweatpants all day, all night. It's quite fun to see people dressing up. But I would not put a corset back on.
I put on jeans just to feel alive.
PD: That's about as dressy or wild as it gets. I tried on a pair of heels the other day, and I was literally falling over. I couldn't remember how to walk in them. I do miss being wildly uncomfortable on a night out or at a dinner. I miss sticky leather pants and high heels.
Is there a song you'd like to hear in Season 2?
PD: I would just love it if there was a Cardi B or Megan Thee Stallion song. That would be awesome.
Who do I write to? What petition do I sign?
PD: We need "WAP" in Bridgerton, right? It's super raunchy anyway!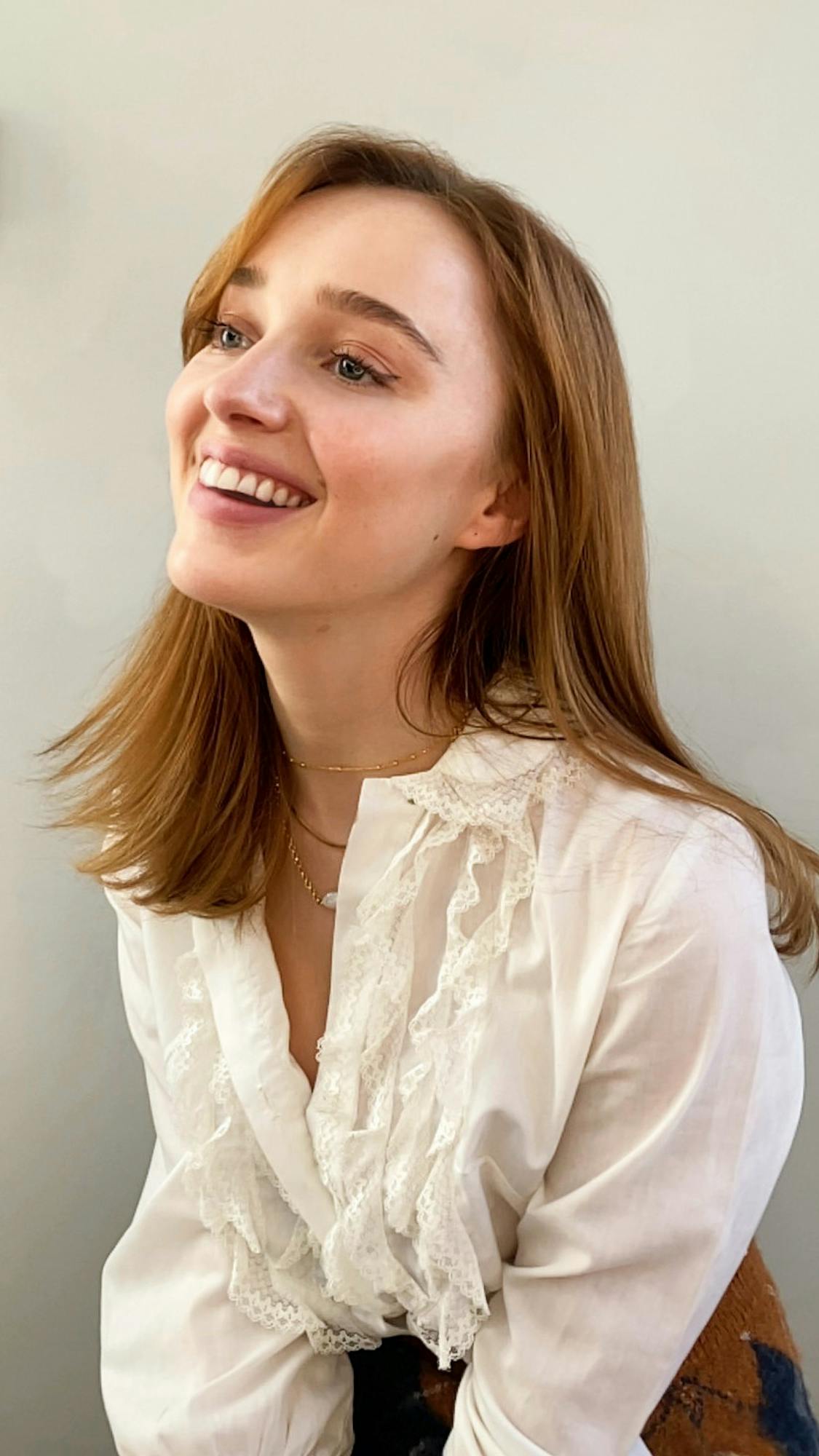 Just as iconic as the music, I want to talk about the wigs. Did you have a favorite hairstyle on the show?
PD: Definitely the queen's pink wig. Golda Rosheuvel was amazing. She was balancing the heaviest wigs on her head whilst wearing these corsets that would cinch her in so tightly.
Lady Whistledown kind of plays God in a lot of these characters' lives with her scandal sheet. Do you find any similarities to modern-day gossip blogs?
PD: Definitely. Women are often built up and put on a pedestal, and the media likes to tear people down. In the first episode, Daphne is a "diamond of the first water," and then suddenly it's like everyone just wants to see her fail. I think we've always had gossip throughout the history of mankind. It's just interesting to see the different ways we use that. Back then it was Lady Whistledown writing. Now it's smartphones.
When it comes to paparazzi, how has your life shifted?
PD: The paparazzi thing is weird because I've never seen one before. I thought when people got papped, you at least knew they were papping you. Apparently they hide in a bush, and you never see them, and they have cameras with lenses that are so big, they can shoot from anywhere. And I think things like presenting an award at Critics Choice — which was such an honor and so exciting to me — felt strange because I wasn't there; I didn't meet anyone. I was in my bedroom doing it on Zoom. It feels like it's not quite real.
What are the benefits to having a show blow up like this?
PD: Having a platform. I mean, it does make things quite daunting — there's an extra layer of, O.K., you need to think about what your agenda is and what you want to say. But being in a position as an actor that I've never been in before, where I'm having conversations with producers and peers that I've always wanted to speak to, is crazy. The fact that people actually want to talk to me about being in their film is just mental.