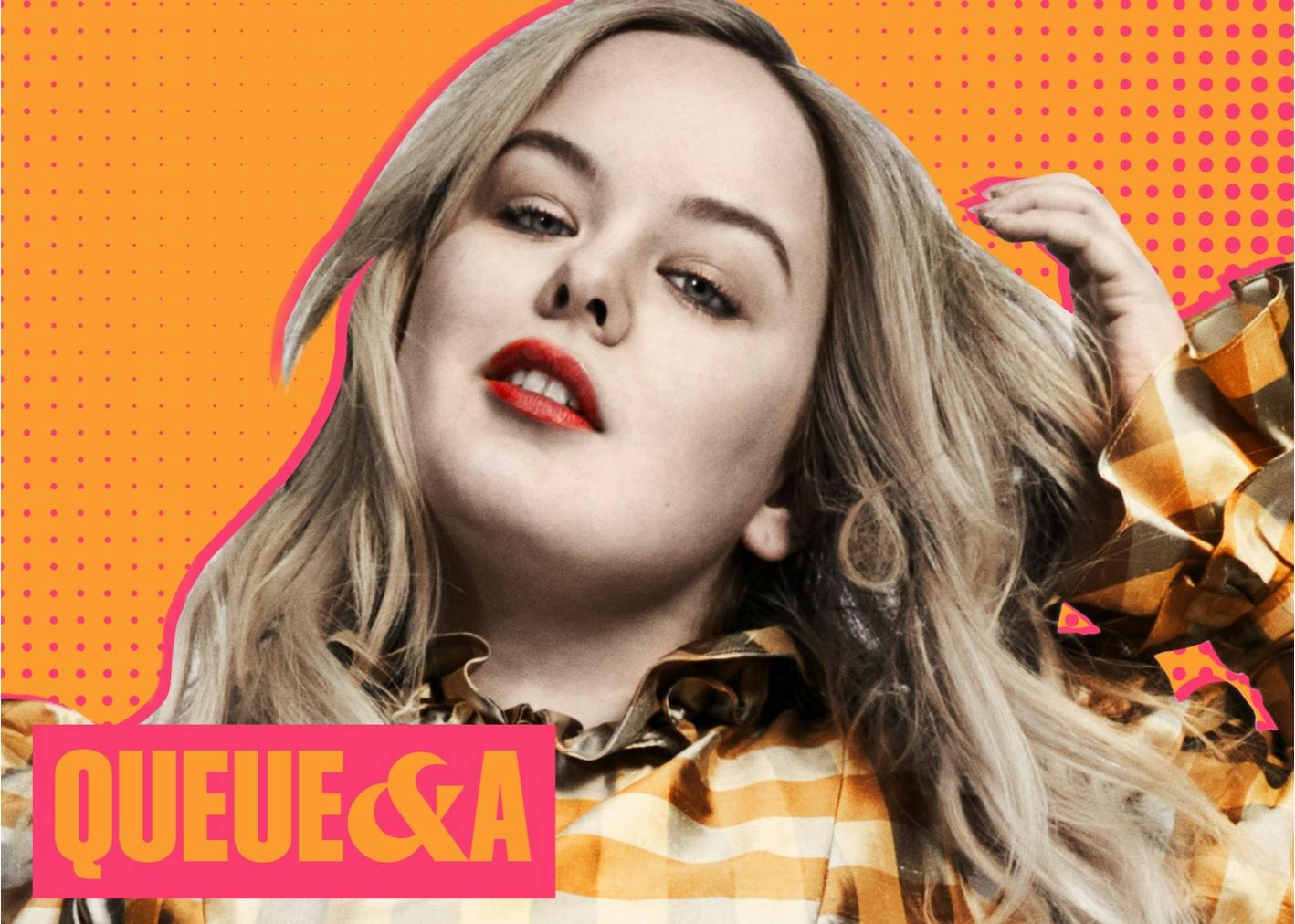 Bridgerton star Nicola Coughlan takes her turn answering Queue's Q's.
Queue: What inspired you to pursue a career in acting?
Nicola Coughlan: The Wizard of Oz. Watching that when I was four years old was what inspired me to get into acting. I was enthralled. I couldn't stop watching it. My family always jokes about it. They used to get up, put the video tape in, watch it, rewind it, and watch it from the start again. Realizing you could do a job in which you could be transported to these magical worlds and step into the shoes of all these other people — step into the ruby slippers of other people — it blew my mind. I was like, I'm going to do that. I didn't quite know at the time wha tthat was, but whatever Judy Garland was is what I wanted to be.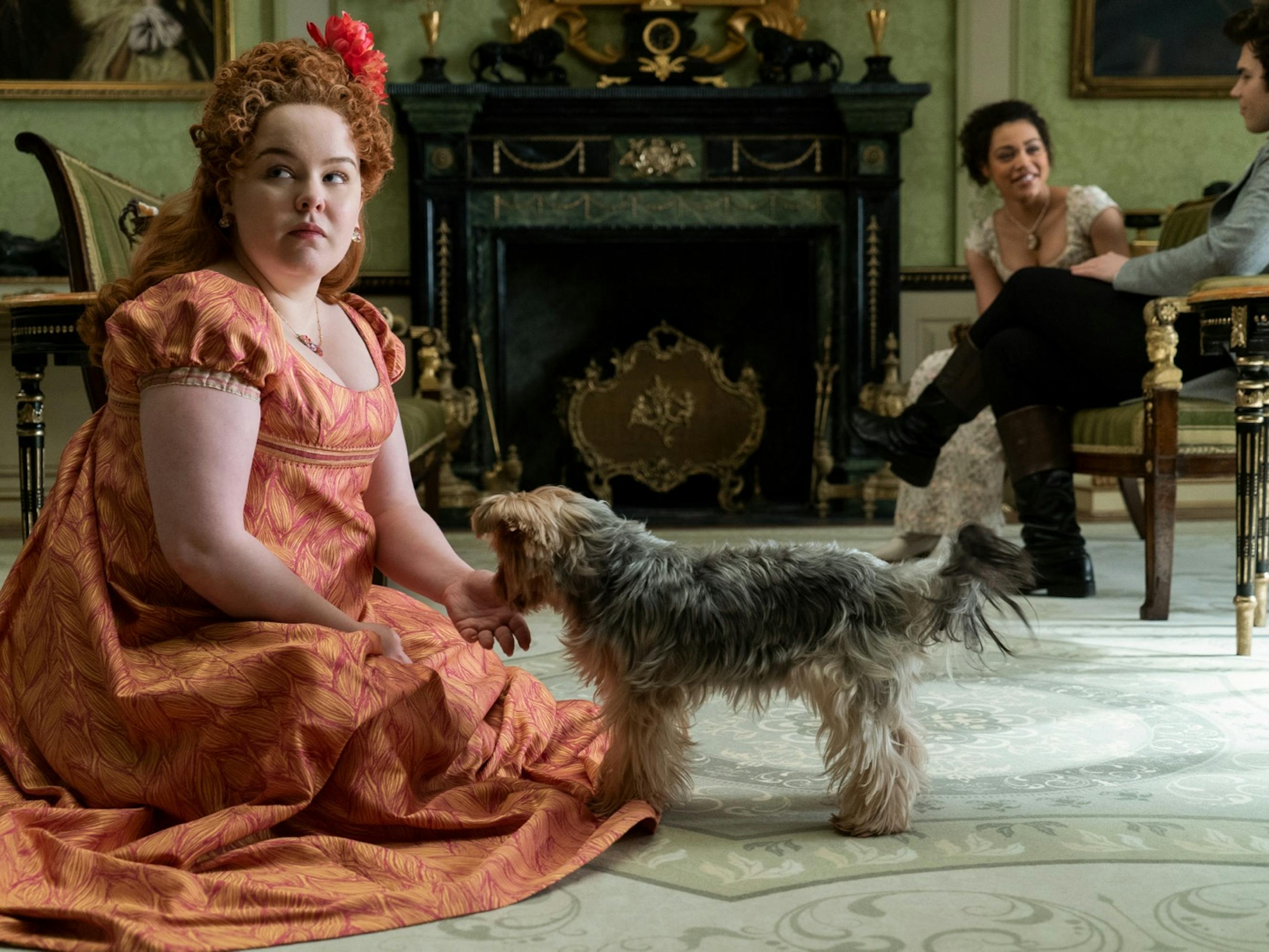 What was your first role?
NC: My first role was in a James Brolin film called My Brother's War. I was essentially an extra. I was nine years old. My job in the movie was to go and feed swans. It was amazing. I didn't have to go to school that day, and I got a paycheck. I was like, Oh, this will be my job. This is what I'm going to do.
Who inspires you the most?
NC: Judi Dench inspires me so much. I love when people can take their job seriously but not take themselves seriously. She is like the epitome of that. To have that level of groundedness is something I think every actor should aspire to.
If you could play anyone else on Bridgerton, who would it be?
NC: Benedict. I just love his story. I think he shows a different side of society — sort of this vagabond artist. I'm really curious to see where his story is going to go. And I think that would just be fun.
If you were good, they let you have crisps.
Do you have a favorite on-set snack?
NC: Cheez-Its. Potato chips. In the assistant director's truck, they used to have a stash of snacks. If you were filming, you could go like a child and be like, "Can I have a packet of crisps?" If you were good, they let you have crisps. But I always have one can of Diet Coke a day as a special treat. It's just that little boost of energy you need in the afternoon. That's a must.
What is your dream role?
NC: Sally Bowles in Cabaret. Don't get me wrong, no one can outdo Liza. Liza is outstanding. There's no one who can touch her. But I would love an adaptation that's maybe a little more like the book, because you've got to do something different. You can't try and recreate that. So something that's like Goodbye to Berlin by Christopher Isherwood, where it's really down and dirty. Also in the book, it talks about how Sally Bowles isn't this great singer. She kind of has delusions of grandeur. I just find that character fascinating. It's such a tough, tragic story, but it's about decadence. And that era in Germany, the Weimar Republic, fascinates me.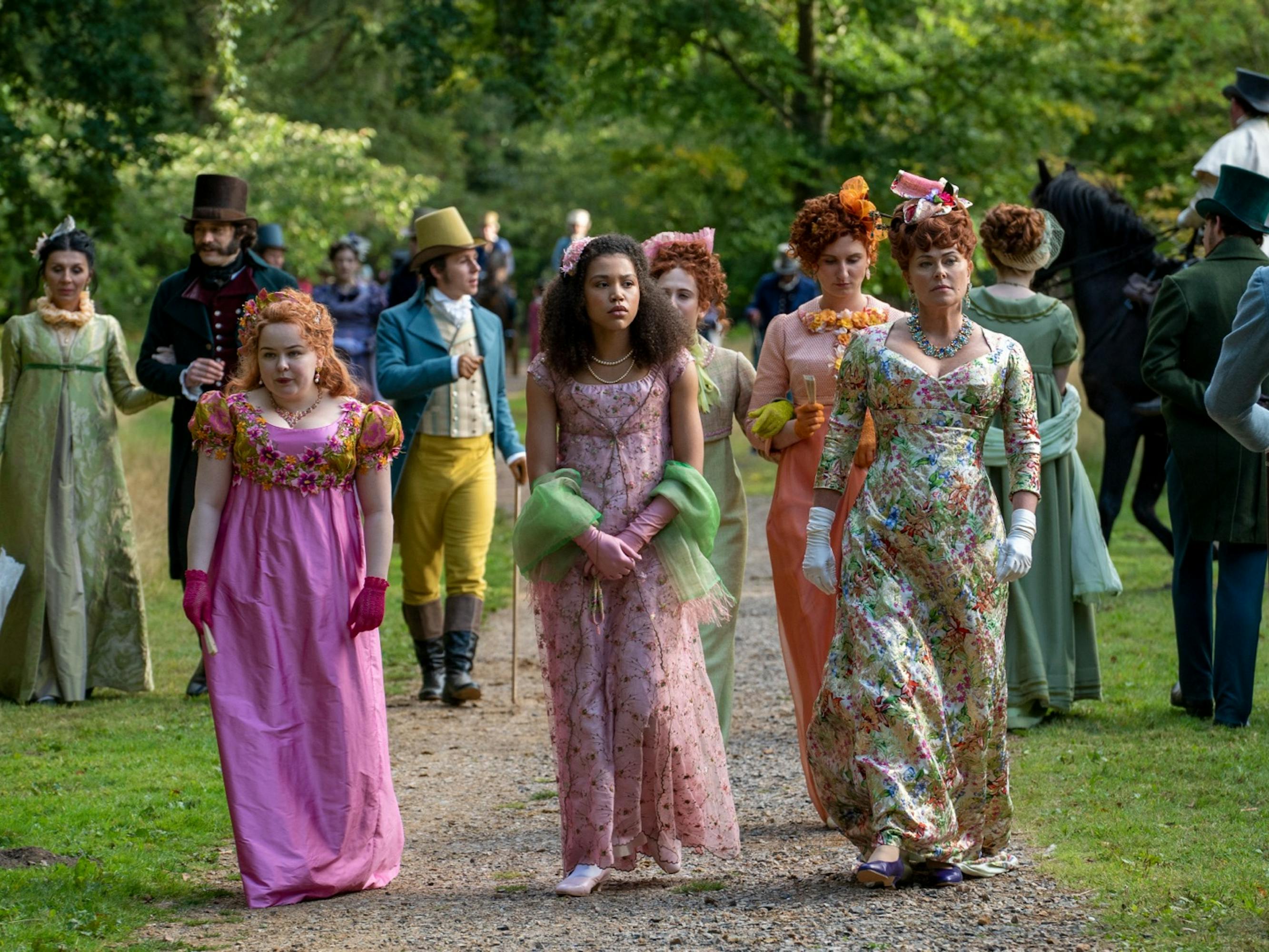 If you could play anyone in history, who would it be?
NC: I would play Joan of Arc — some woman like that in history who challenged the status quo and made an impression.
Who is your Bridgerton bestie?
NC: Claudia Jessie. I thank the universe all the time that it was her that was cast as Eloise. You couldn't find a nicer person to work with or a more genuine soul than her. It's been one of the biggest gifts from the show just having her in my life.
What is the last thing you watched on Netflix?
NC: The last thing I watched on Netflix was RuPaul's Drag Race. I am a super-mega-fan. I've seen every episode multiple times. I just can't get enough of it. It's my happy-place show. I love it so much.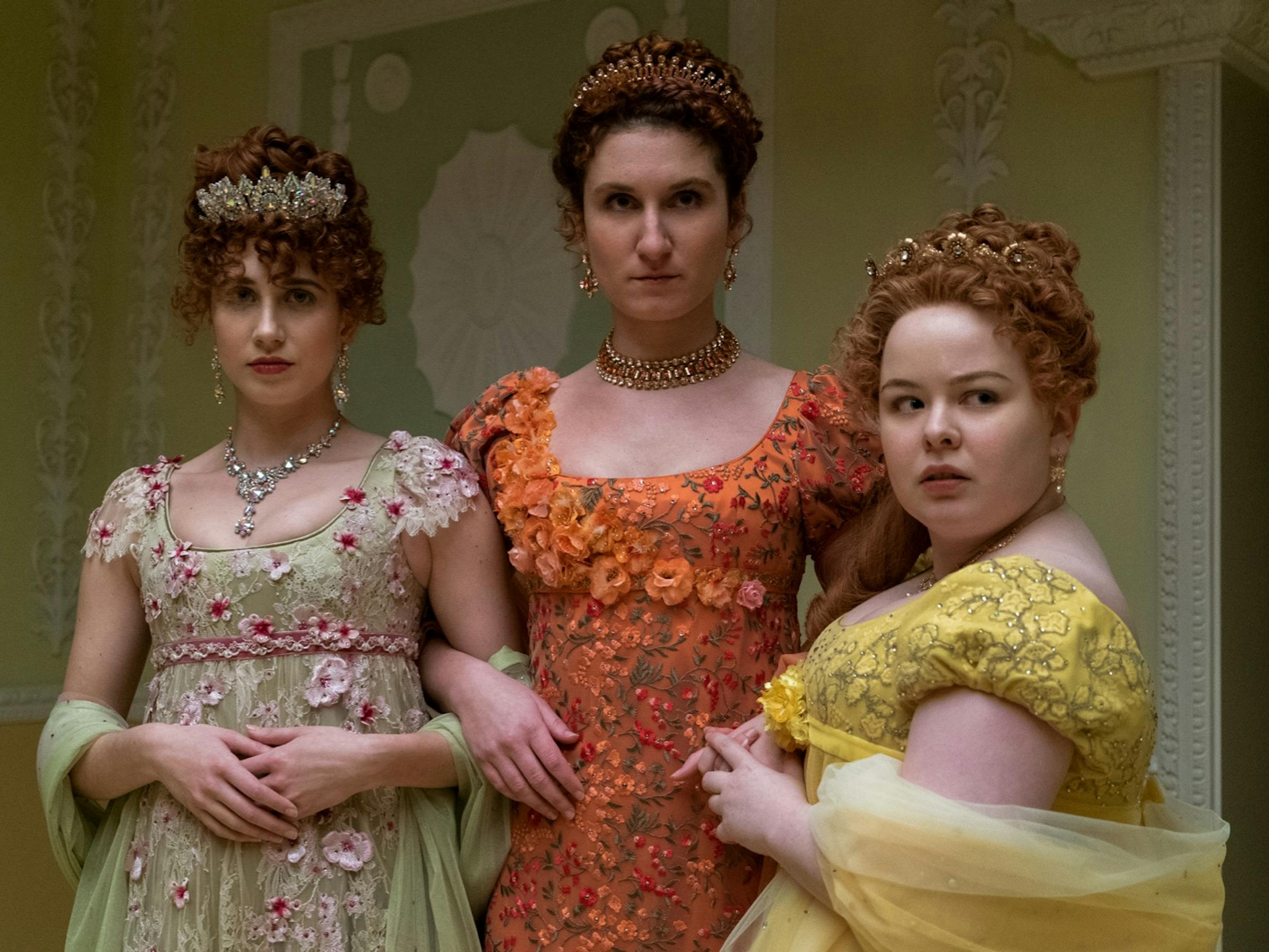 Opening photo by Emma Summerton