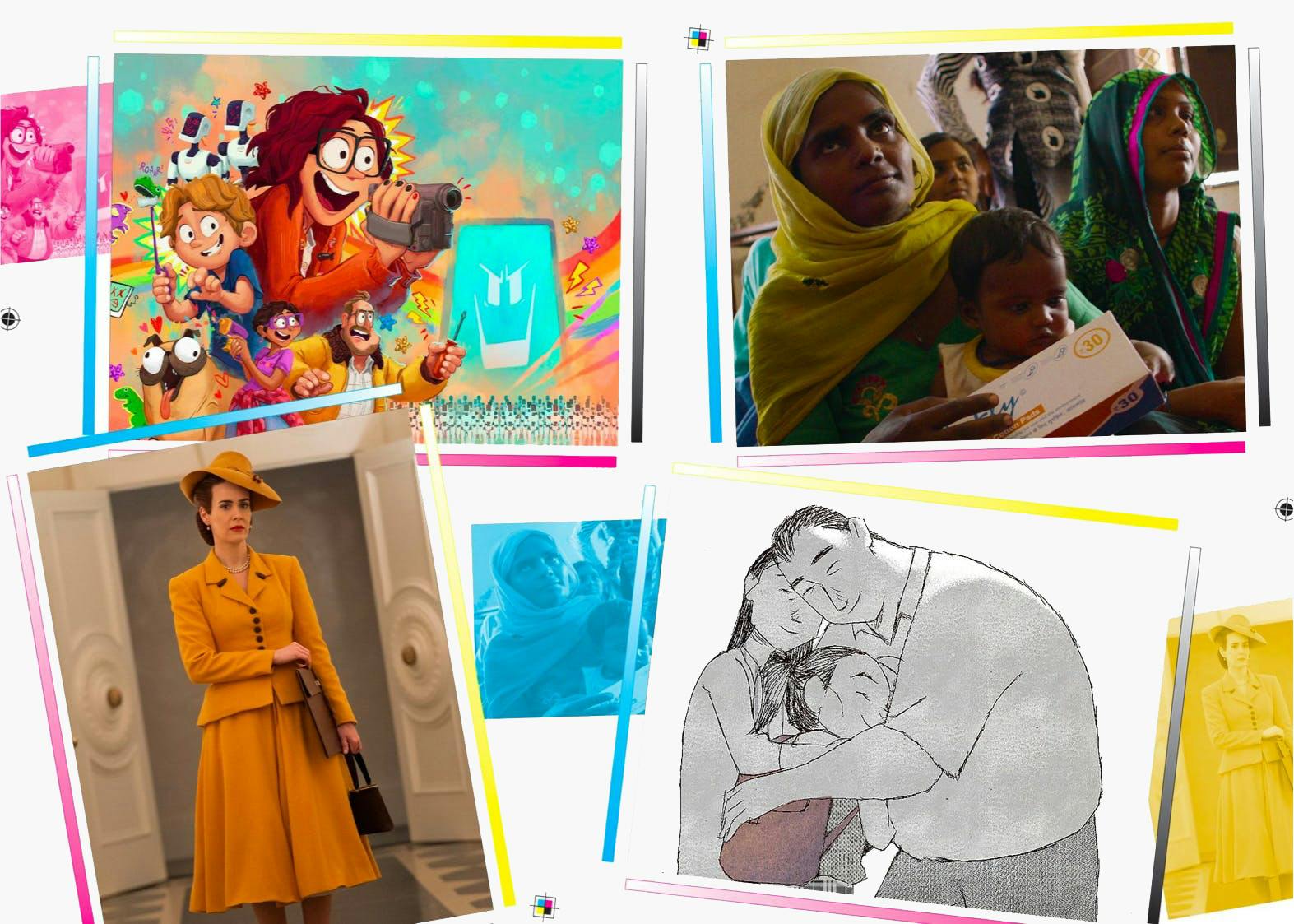 Evan Romanksy
WRITER, CO-EXECUTIVE PRODUCER, AND CREATOR OF RATCHED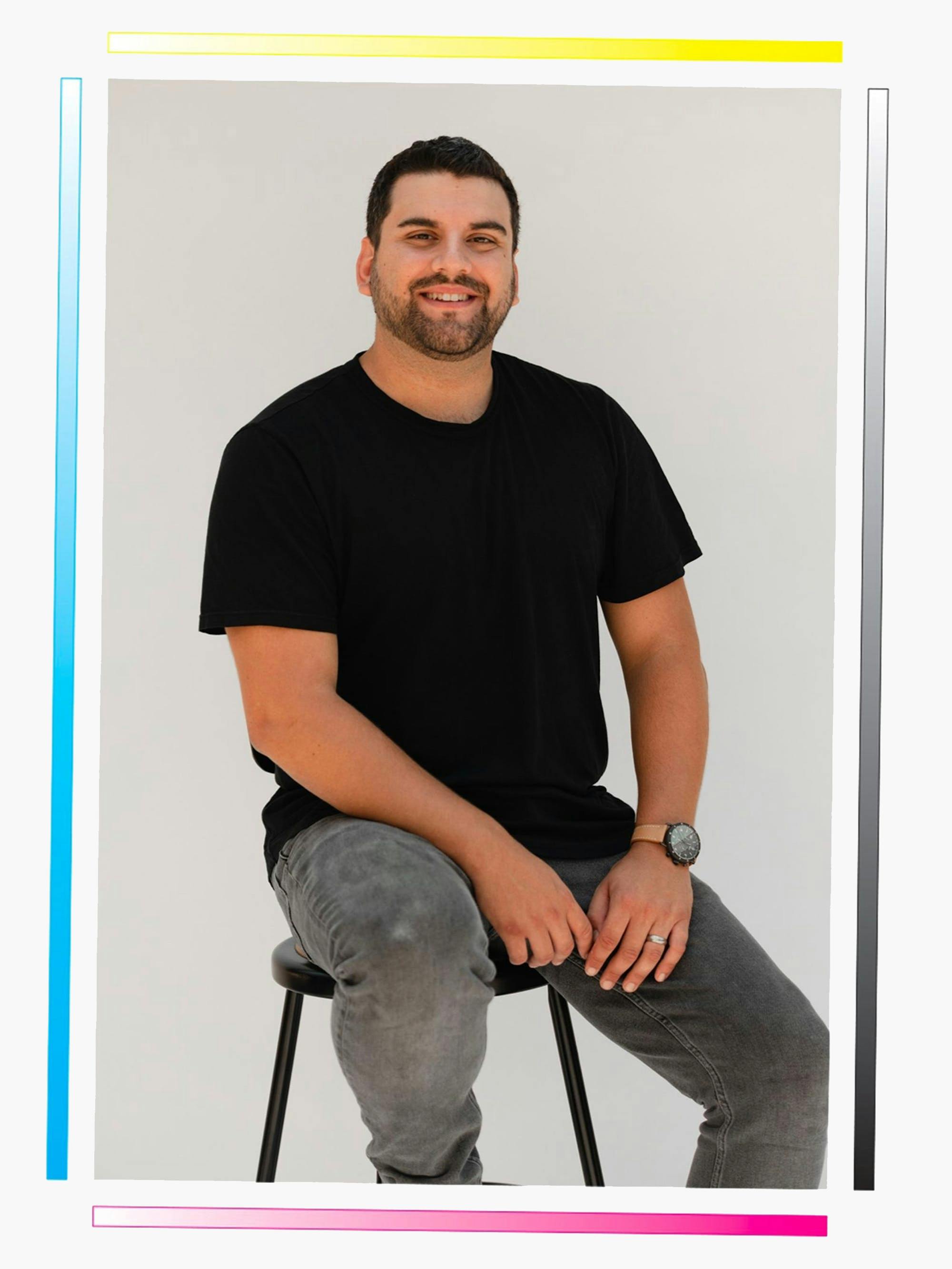 What film or series made you want to become a script writer?
Evan Romansky: Breaking Bad made me want to write television. When I started writing, I used to get dejected when I'd be told that my protagonist had to be more "likable" or that my stories were too dark. And so Breaking Bad was validation for me that I could tell the types of stories I wanted to tell with the characters that I wanted to tell them with. It was a major inspiration to me writing Ratched because I felt what was really lacking in television was Walter White-esque female antiheroes and Nurse Ratched just fit the mold perfectly.
What was the best thing you learned while working on Ratched?
ER: Ratched was a crash course in how to make entertainment. I learned what costs too much money and time (kids and animals), the attention span an audience typically will give you before deciding whether to finish your show or abandon it (three episodes), and how much weight you can gain hanging around the craft services table on set. I had never been in a writer's room before. I had never been on set before. So, most importantly, everyday I learned how the script, while vitally important, was just a small member of the village that it takes to produce a high-budget show like ours. Luckily, I was learning from the best show runner, Ryan Murphy, and our crew was as good as it gets.
When you were in high school, what superlative would you have received and why?
ER: Probably "Most Likely to be a Voice-Over Artist." I used to love doing random voices and impressions for my friends growing up to entertain them when we were bored, but I probably just weirded them out most of the time. I still do a great Sling Blade that I bust out every now and then. My wife absolutely hates it.
Rayka Zehtabchi
DOCUMENTARIAN AND DIRECTOR OF PERIOD. END OF SENTENCE.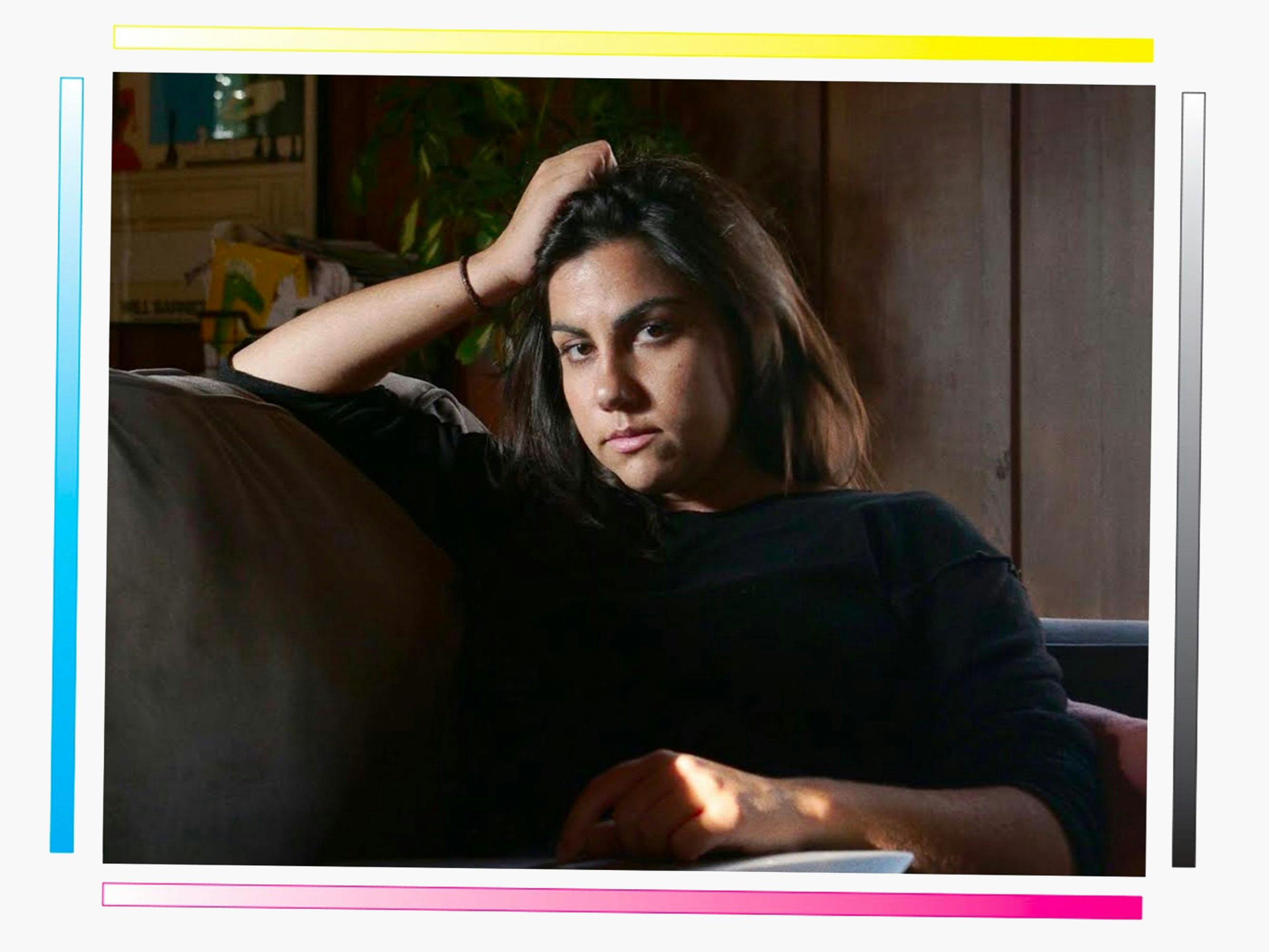 What film or series made you want to become a director?
Rayka Zehtabchi: I was surrounded by so many movies as a young kid that it's hard to say that any one film piqued my interest in filmmaking. I will say, however, that The Lord of the Rings trilogy (especially The Fellowship of the Ring) absolutely blew my mind. I think that was the first time I really looked at film as an art form. Some of the more influential films for me, as I grew up and began looking at films more critically, were Blood Diamond, The King's Speech, and Asghar Farhadi's A Separation. I was a kid with some really serious taste. The first documentary that I fell in love with was Salesman by the Maysles brothers, but that wasn't until I was already in college.
What advice do you have for young people who want to become documentarians?
RZ: If you're passionate enough about the story and you're driven to capture it, the rest will fall into place. So just make sure you always listen to your gut and choose stories wisely. The best projects are the ones you never think twice about pouring your heart and soul into.
When you were in high school, what superlative would you have received and why?
RZ: Funny story. I actually got the superlative "Most Likely to Become Famous" my senior year of high school. At that point I had already started filmmaking, and I knew that's what I wanted to do. I was lucky to have mentors, family, and peers who supported me in my endeavors right from the get-go!
Youngran Nho
ANIMATION DIRECTOR OF IF ANYTHING HAPPENS I LOVE YOU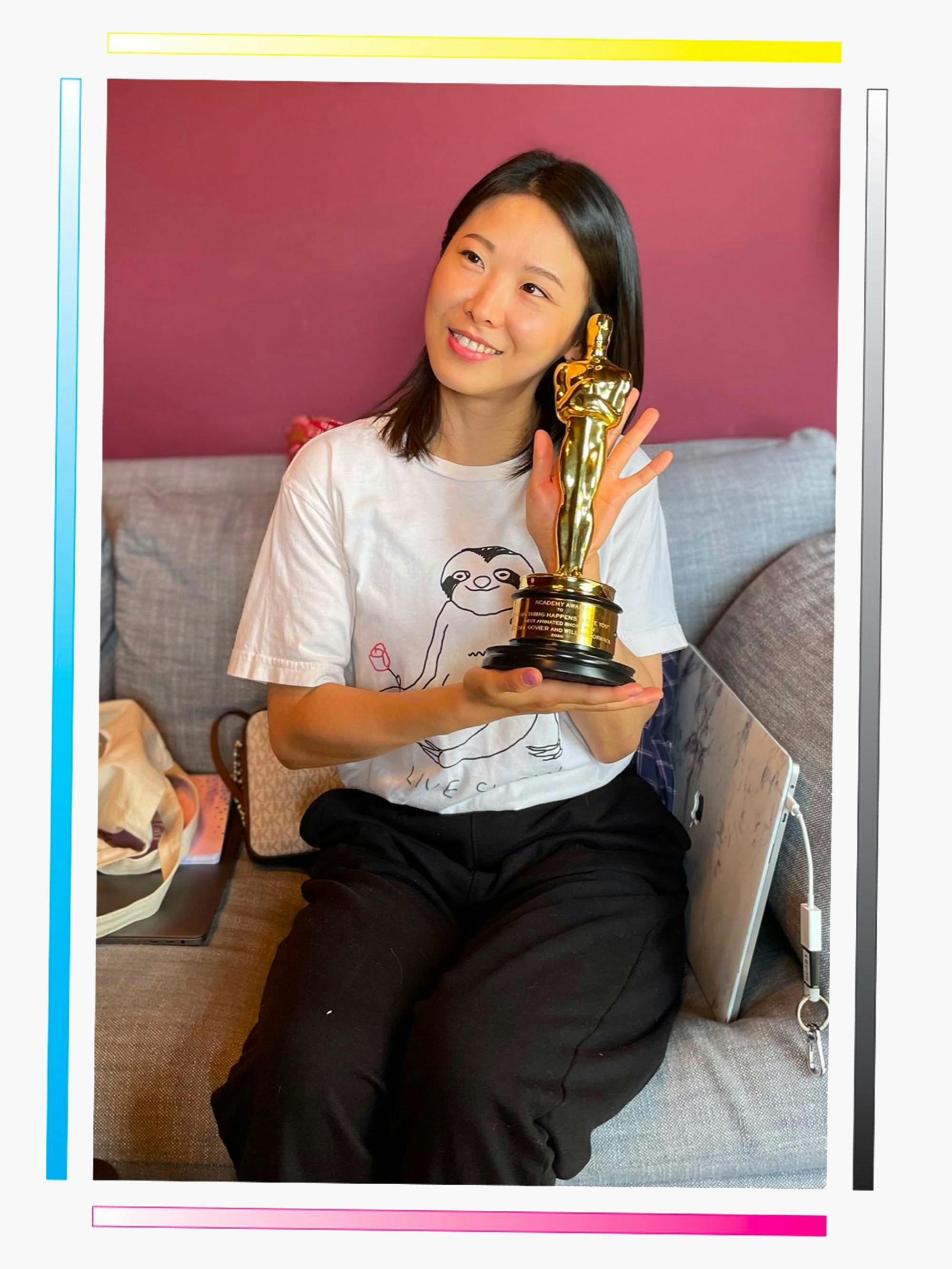 What film or series made you want to become an animator?
Youngran Nho: I grew up watching animations such as Sailor Moon and Pokémon like any other kid. I still remember when I watched Ratatouille from Pixar for the first time because the movie amazed me so much that I had to become an animator. There are so many films that made me want to become an animator, however, if I had to pick one, I would say Japanese animations because that opened my eyes to drawing for the first time.
I have always tried to copy and draw the characters since I was little. But I thought I would be a cartoonist when I grew up. When I was in high school, I made a short animation with my friend by joining an animation club. That opened the door for me to dream of becoming an animator.
What advice do you have for young people who want to become animators?
YN: You must respect the criticism and be resilient. There is never one way of doing things. Once they become animators, they should ask themselves, "Why should this film be an animation rather than a live-action film? Why did I choose animation for this story?" If you can come up with answers to those questions, then you can think outside the box.
What was the best thing you learned while working on If Anything Happens I Love You?
YN: While working on the film, I learned not to doubt myself and to have confidence in my decisions. Taking on the role of an animation director for the first time after college allowed me to prove to myself that I could lead the animation team. I also learned that it is essential to work with a great team. We would freely bounce ideas to each other, and respect each other's decisions, and trust the process of creating something together.
Lindsey Olivares
CHARACTER DESIGNER AND PRODUCTION DESIGNER FOR THE MITCHELLS VS. THE MACHINES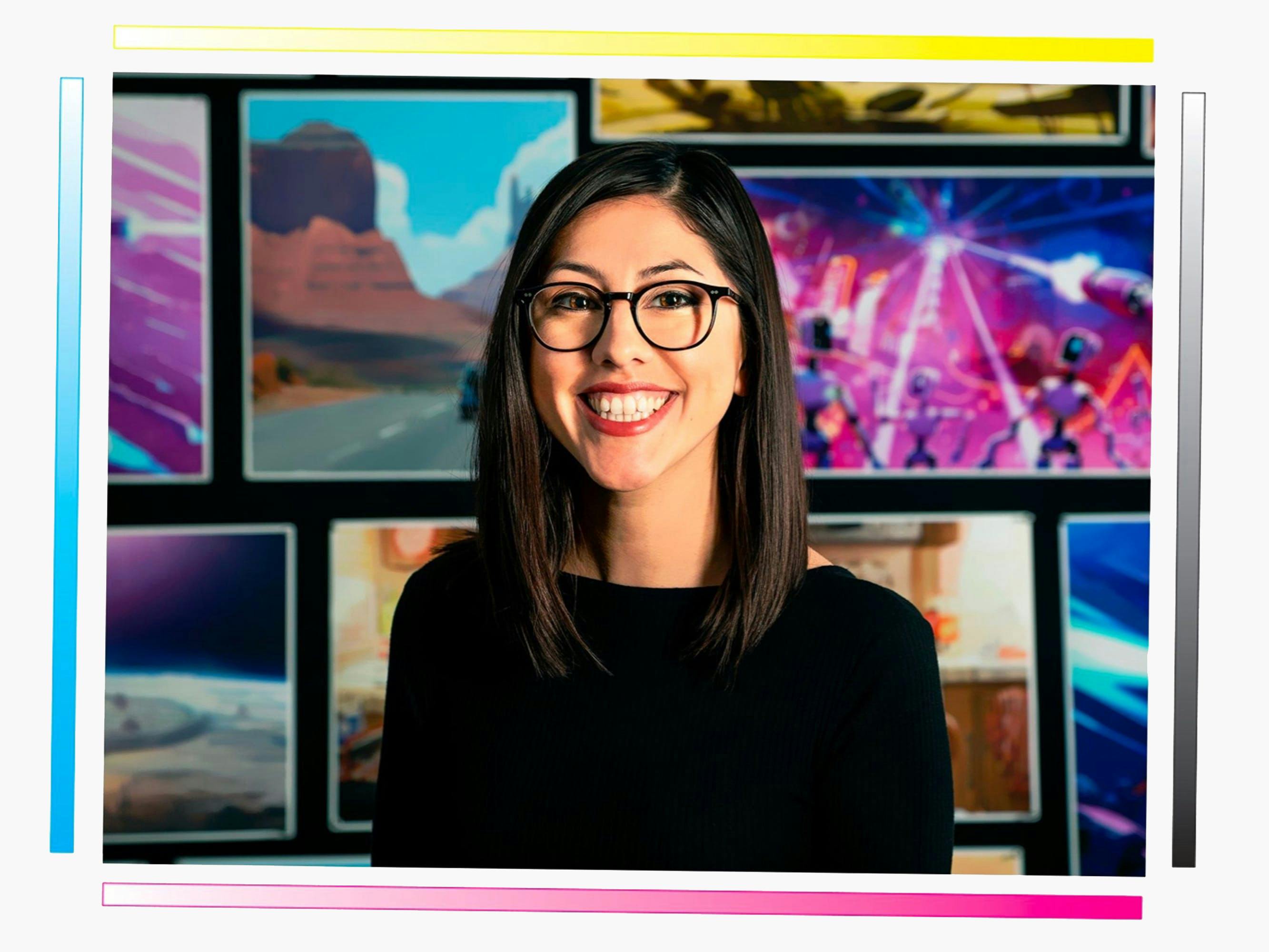 What advice do you have for young people who want to break into the animation industry?
Lindsey Olivares: I recommend making a lot of art and showing it to people. With practice and repetition, you will improve and naturally develop a style. Show your art, animation, or films to people who will give you honest feedback, and you will grow. Find or start a community where you can be mutually encouraged, critiqued, and inspired. With social media there's access to those communities. Share your work online, (whether or not it's perfect), look at work from industry professionals to learn about what's required on the job and to get inspiration. Observe from life more than Pinterest and Instagram and try to present what you're interested in. Work that's from your heart/gut stands out more than the thing that's calculated to be the right portfolio piece.
What was the best thing you learned while working on The Mitchells vs the Machines?
LO: I learned how short a movie actually is when you have to introduce the audience to all of the characters and convince the audience to care about them. In every design choice we had an opportunity to tell the story of our characters: what's on the dinner table, the surfacing of a car window, or UI on a cell phone. For example, seeing handwriting all over Katie's hands makes people say, "That's me" or, "I know that girl." We have to make tons of specific choices, so it's important to both really know your characters and have a clear visual structure that supports the narrative, to guide all the choices for color, shape, language, texture, and lighting. Clear design structure also gives the art team space to explore and bring their ideas to each assignment while maintaining the story and cohesion needed. It's helpful to keep characters at the forefront, so when looking at anything from lighting to a prop, you're considering if it's telling their story.
When you were in high school, what superlative would you have received and why?
LO: I received "Most Artistic" in my high school yearbook, probably because I was making a lot of art. I spent nights doing traditional painting and got my earliest experiences in art leadership by leading large-scale art projects like school dance decorations, or homecoming floats. The after school jobs I had were usually painting murals for kids' bedrooms, schools auditoriums, and offices. Finding various applications for art outside of my sketchbook was super informative for me in growing as a young artist.