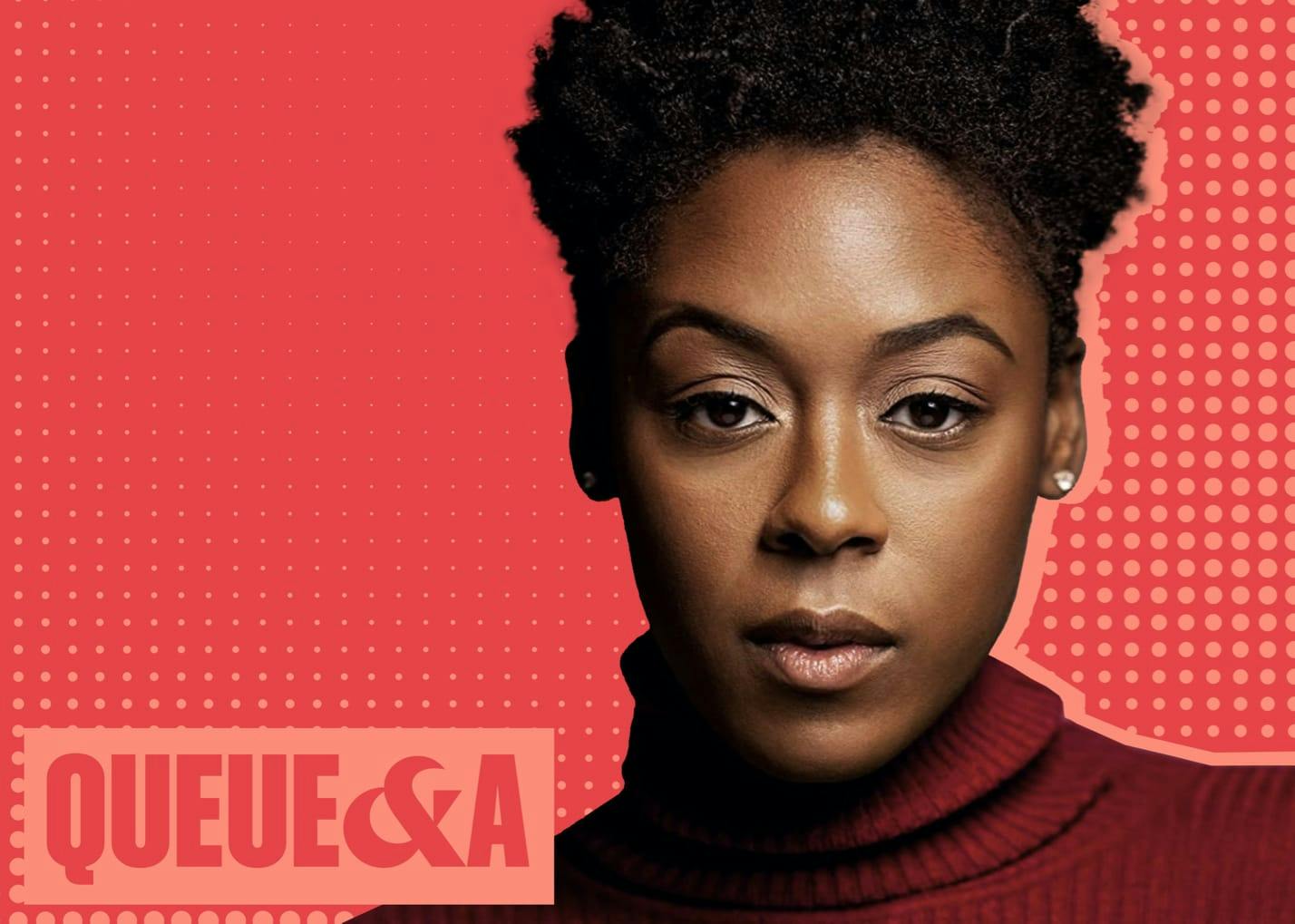 The Queen's Gambit star Moses Ingram takes her turn answering Queue's Q's.
What was the first film or performance that made you fall in love with acting?
Moses Ingram: I think the first film that really made me fall in love with acting was What's Love Got to Do with It.
What was your first acting role?
MI: I think it might've been a Christmas pageant when I was five. I was supposed to do a speech on dreidels, and I missed a day because it snowed, and so my mother didn't take me to school. When I got back to school the next day, they had given my part away, which I was very upset about. I was off book, but they still removed me from it, which was crazy to me. And I remember that when we actually did the pageant, the girl who got my part was reading the whole time, trying to stumble through it, and I was saying the whole thing behind her. My teacher kept asking me to stop, but I didn't; I was a rebel.
What do you remember about the first time you saw yourself on screen?
MI: Panic. And really trying to get comfortable with what I was seeing. If this was going to be my job, then really getting to know my face and love my face from the opposite direction of what I'm naturally supposed to see was important. But panic is probably first. My family were ecstatic. They were just super overjoyed and amazed that I had actually made it to where I said I would all these years.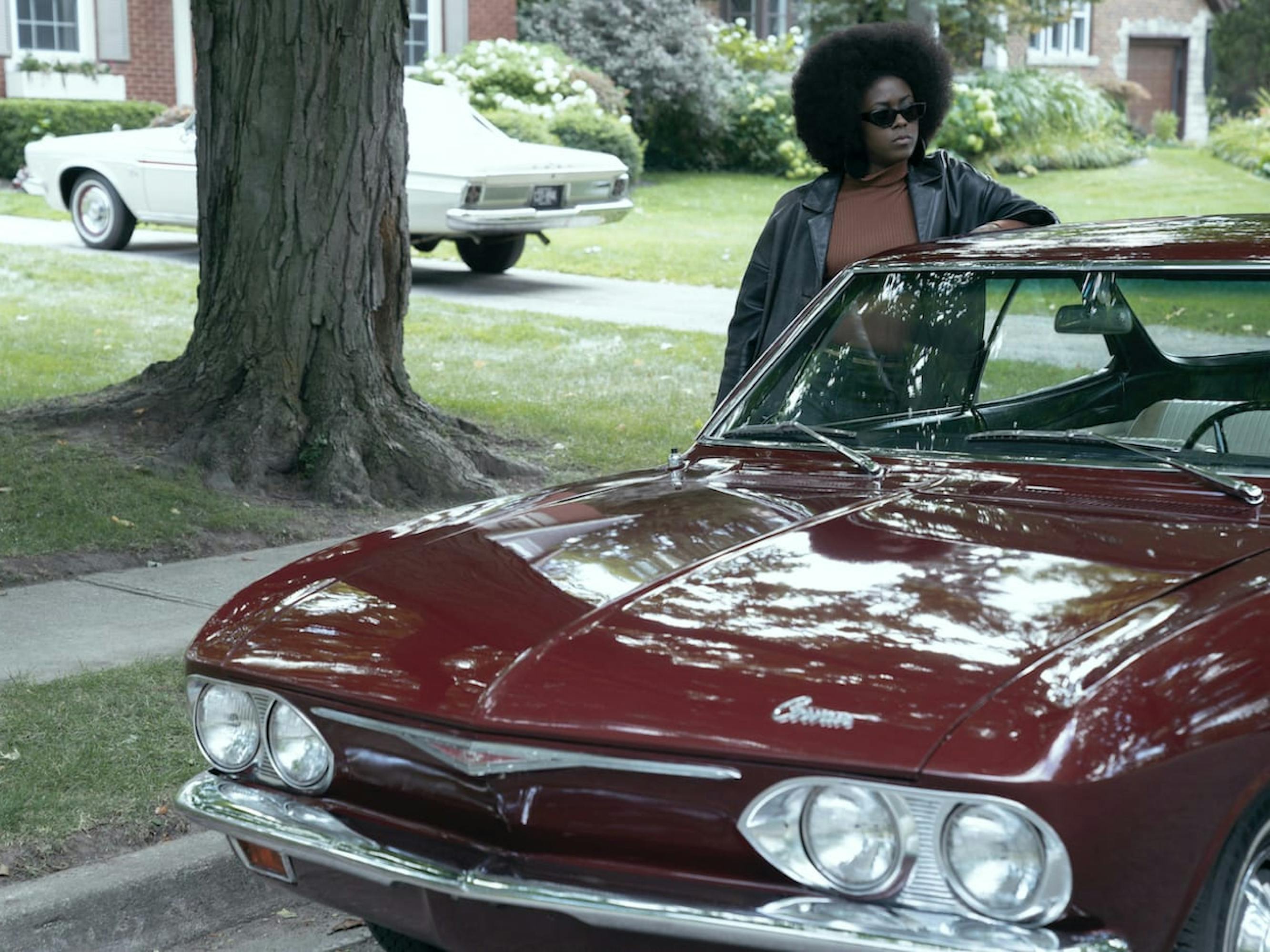 How did you first become involved with The Queen's Gambit?
MI: I auditioned, like everything else. I came in, I had two sides, and we did those two sides, and I met with Scott after that, and I had it. That was it.
What was it like working with Scott Frank?
MI: I love Scott Frank. He is very chill, very open to listening to other people's thoughts, and just, super dad vibes.
What was your favorite thing about Jolene?
MI: Her confidence. She's got so much confidence. She's just solid in a way that I wish I was, so that was really fun to play.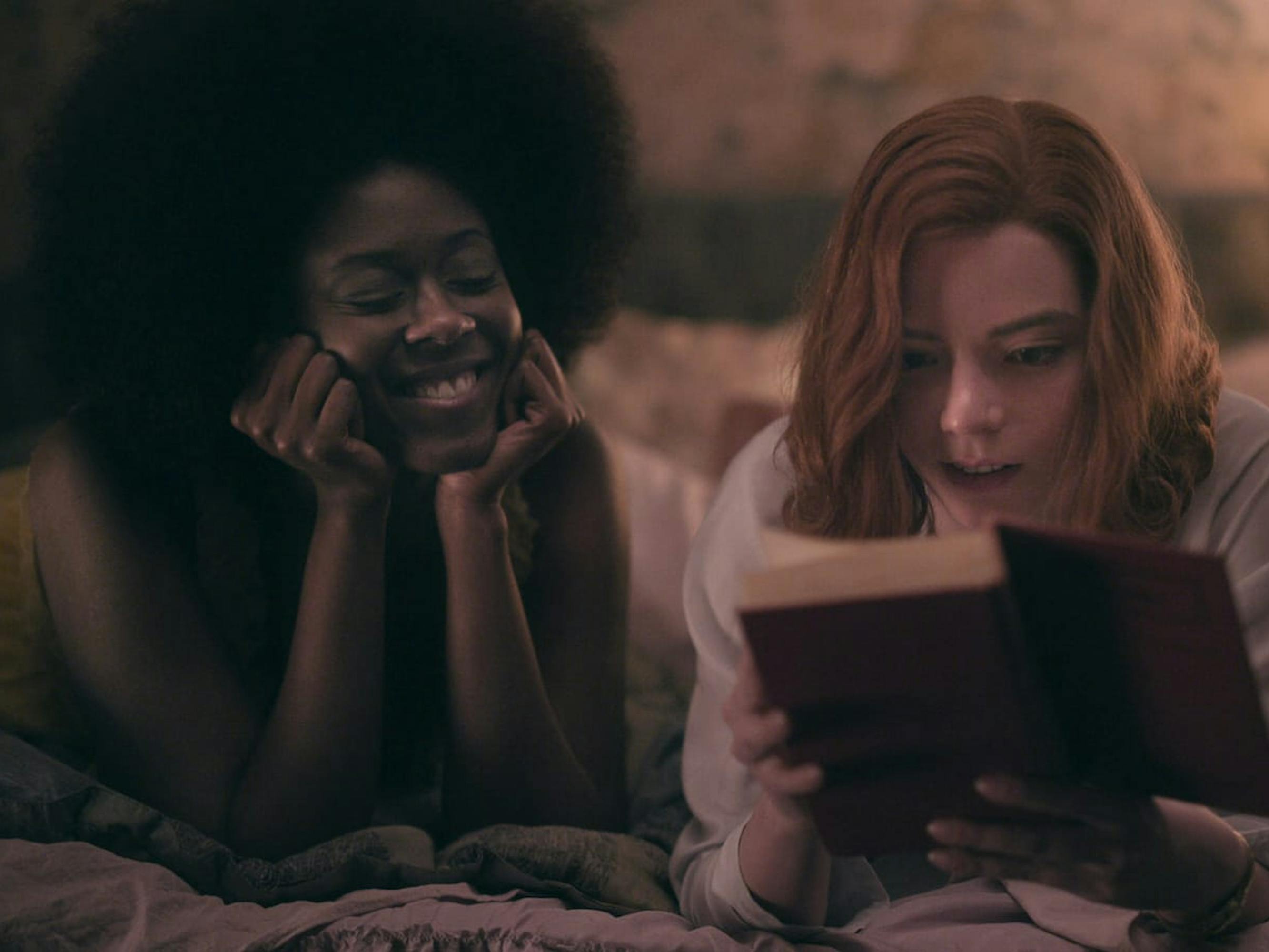 Was there one scene that was particularly challenging or memorable during the filming process?
MI: The squash — the squash was a very entertaining day. There was a lot of footage that didn't make it, but it was exactly what it looked like it was: chaos. I had been taking some squash classes, but how much squash can you really learn in three weeks?
What was it like working with Anya Taylor-Joy?
MI: She's so dope. She's a very great human being, a super gracious scene partner, and just fun to work with. I call her friend. She's great.
Did you get to keep anything from set?
MI: The wig. I got to keep Jolene's wig. That was really dope.
Did you listen to any specific music on set to get in the zone?
MI: Yes. I love to be able to feel the time that I'm in. I usually have a playlist for every character. There's a lot of music of the time: Shop Around by The Miracles and Never Let You Go by Marvin Gaye, Black Is by The Last Poets and Winter in America by Gil Scott-Heron. A lot of Nina Simone. I love to do that for every character, just have a playlist of songs that perfectly put me into the time and place that I'm supposed to be in.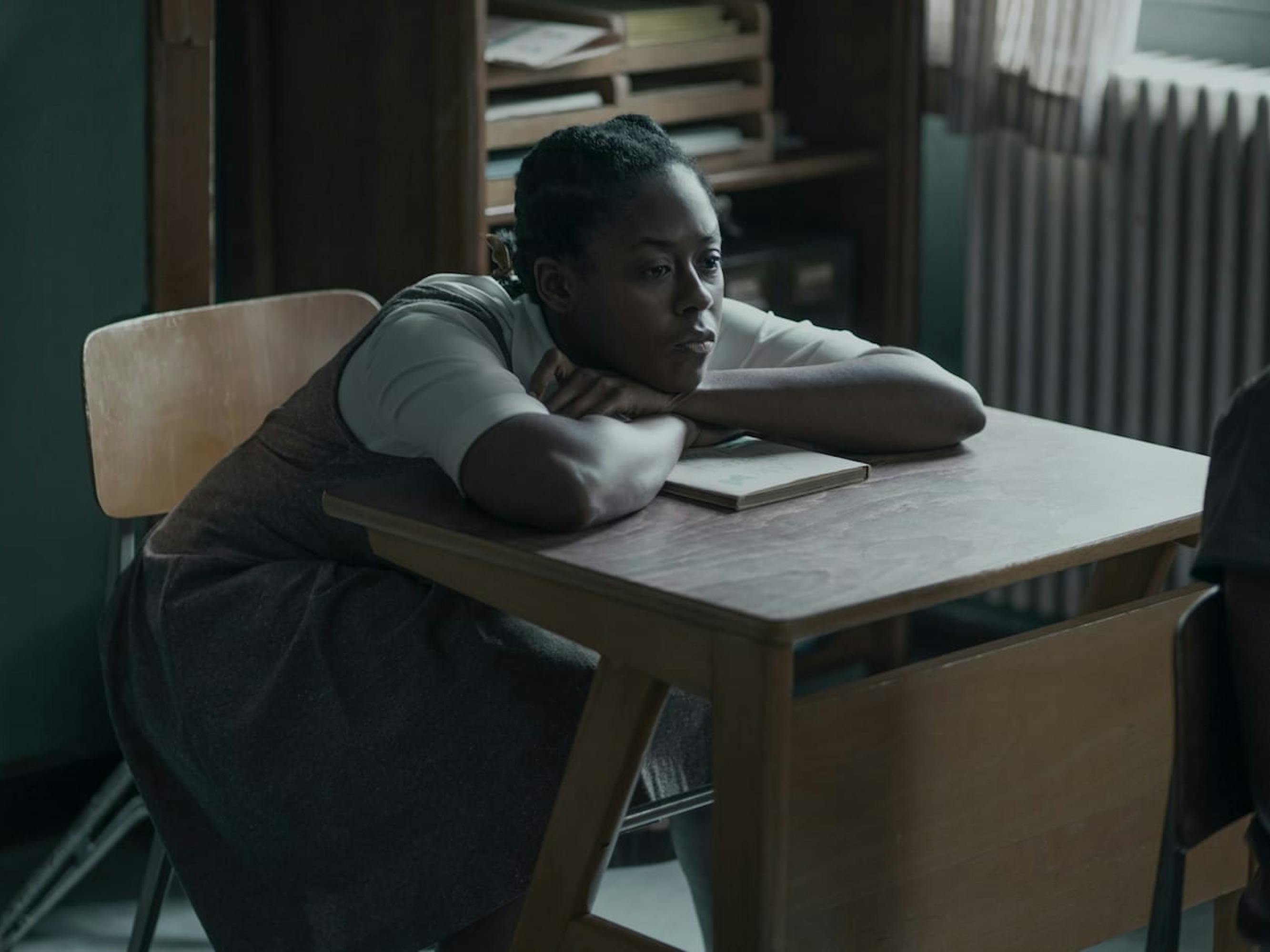 What was it like having a show that became such a phenomenon come out during COVID and not really get to experience that in person?
MI: It's almost like it didn't happen. I know in my conscious mind that it happened, but because the world was the way it was, the show very much existed in my phone and my laptop and in interview settings, but aside from that, everything was still very the same. I didn't have to go anywhere; everything was virtual. And honestly, I was not mad at it. I was not mad at being able to ease myself into the deep end of the pool.
Did you pick up any hobbies or learn any new skills over lockdown?
MI: I baked. I think everybody baked. Then there came a point when I couldn't bake anymore because the grocery stores didn't have anything to bake with. I don't know if before COVID I ever went into a store and didn't see flour. Then, there's no flour, no yeast, no nothing.
What is your dream role?
MI: I don't know. I like to think that someone out there is writing something and they're like, Oh, I need this to work. And I'm like, Oh, I want something amazing. And then God just brings us together. And it's a dream, I guess, but I think I'll know it when it comes.
What is your favorite series or film that you've recently watched on Netflix?
MI: I recently watched two things — I watched White Tiger and I watched Rocks, which was amazing to me. Those young people were so grounded, and it was just really beautiful. Yeah, they had me.