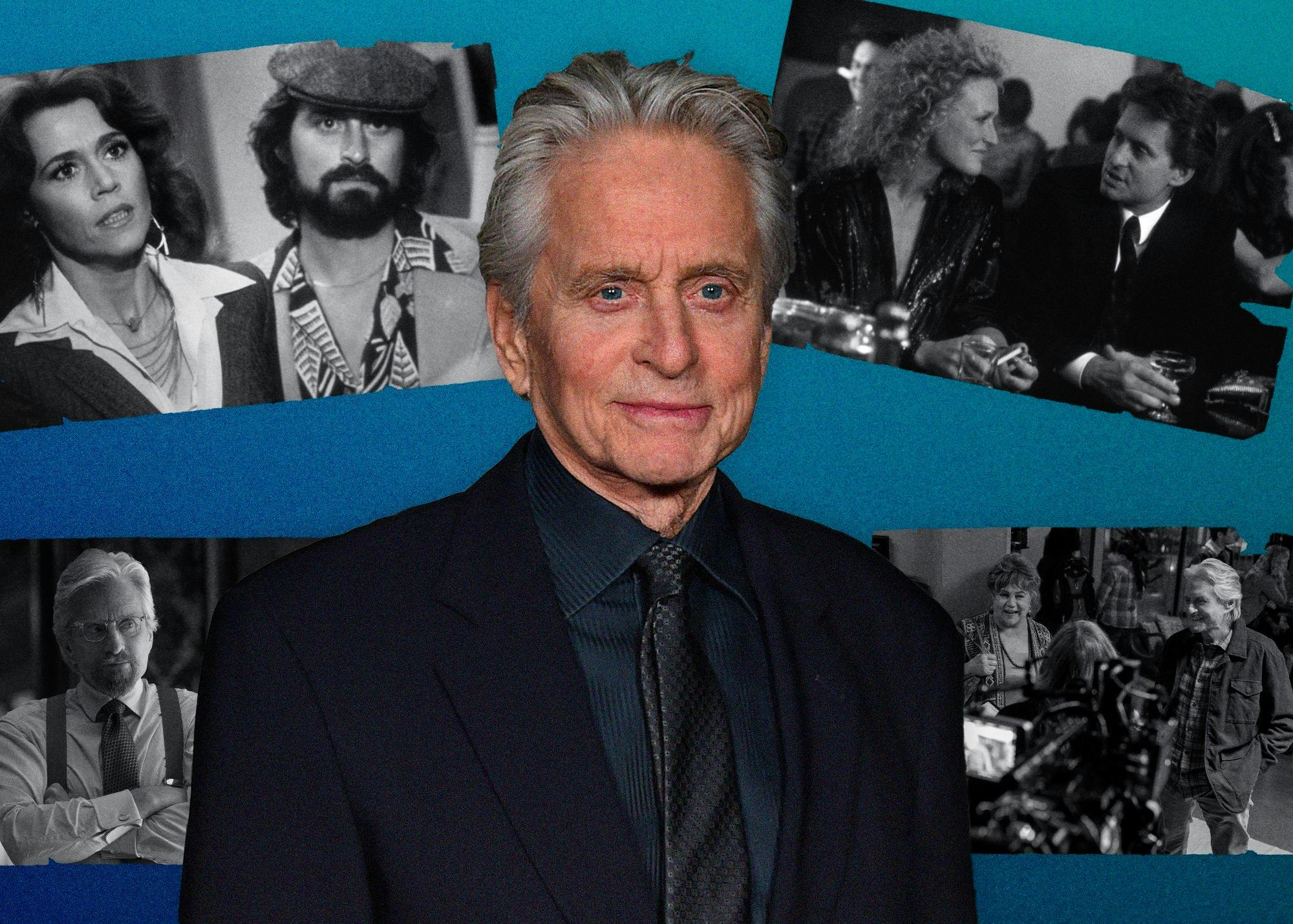 A Michael Douglas for Every Decade
The actor-producer of some of the biggest hits of the past fifty years discusses his Emmy nomination for The Kominsky Method and how he got here.
"Living legend" is a moniker that truly applies to very few, but it's the only way to refer to Oscar-winning actor and producer Michael Douglas. Born to Hollywood royalty, Douglas built an extraordinary career that includes some of the most recognizable films and television series from the last five decades: The China Syndrome, Romancing the Stone, Wall Street, Fatal Attraction, Basic Instinct, Falling Down, Disclosure, The Game. This is a man with a canny understanding of what projects are mostly likely to grip the cultural imagination.
Over the years, Douglas has continued to make exciting artistic choices. In 2013, he starred as flamboyant pianist Liberace in the lauded film about the Vegas showman, Behind the Candelabra. Just two years later, he joined the Marvel Cinematic Universe as Dr. Hank Pym in the comic book blockbuster Ant-Man, earning the affection of a new generation of fans. All the while, Douglas has kept us entertained with wholesome, scroll-stopping instagram content.
If Douglas, doting grandfather and now an empty nester after his daughters high school graduation, decided to retire tomorrow, he would have already cemented an indelible legacy. Yet, he continues to create memorable work. This year, Douglas was nominated for an Emmy Award for his starring performance as L.A. acting coach Sandy Kominsky on the hilarious and poignant dramedy, The Kominsky Method, from creative powerhouse Chuck Lorre. The series' deeply affecting third and final season sees Sandy navigating a profound loss at the same time his daughter Mindy (Sarah Baker) is preparing to wed a much older man Martin (Paul Reiser). The impending nuptials reunite Sandy with his ex-wife Roz, played by none other than Kathleen Turner, while Morgan Freeman also joins the cast as a fictionalized version of himself. In the 1980s, Douglas and Turner became the Gen X answer to Hepburn and Tracy thanks to a screen partnership that began with Romancing the Stone, and included hits such as The Jewel of the Nile and War of the Roses. The passage of time hasn't dulled their spark in the least, and watching them together again on screen is one of the most exciting things about Kominsky's last six episodes."
I'm not really consumed with having the best part or the starring showcase role," Douglas says. "I just go with the material, and I figure it'll work out for everybody. I do seem to be attracted to putting myself in impossible situations and finding a way to get out of them. Audiences seem to enjoy that."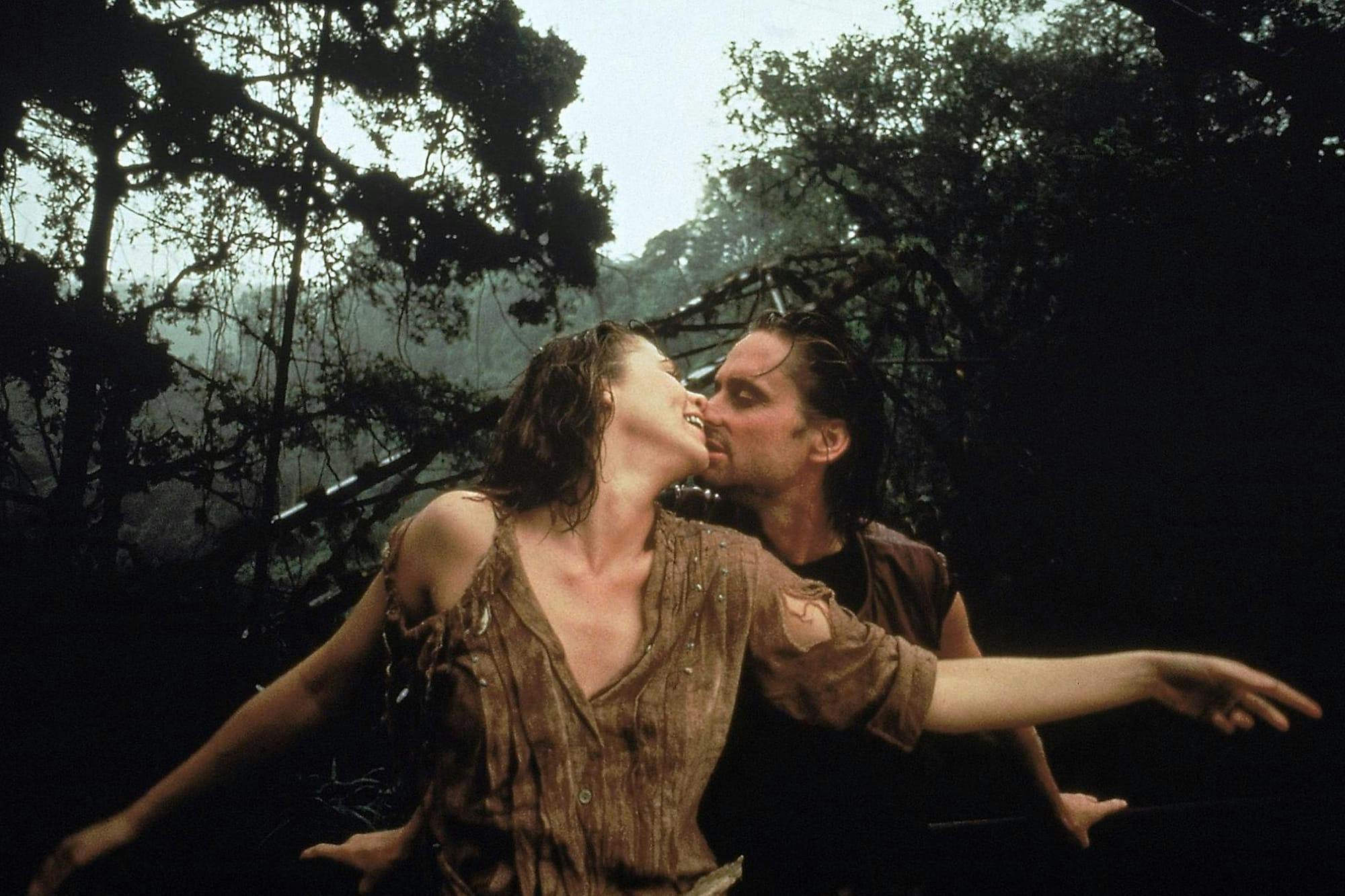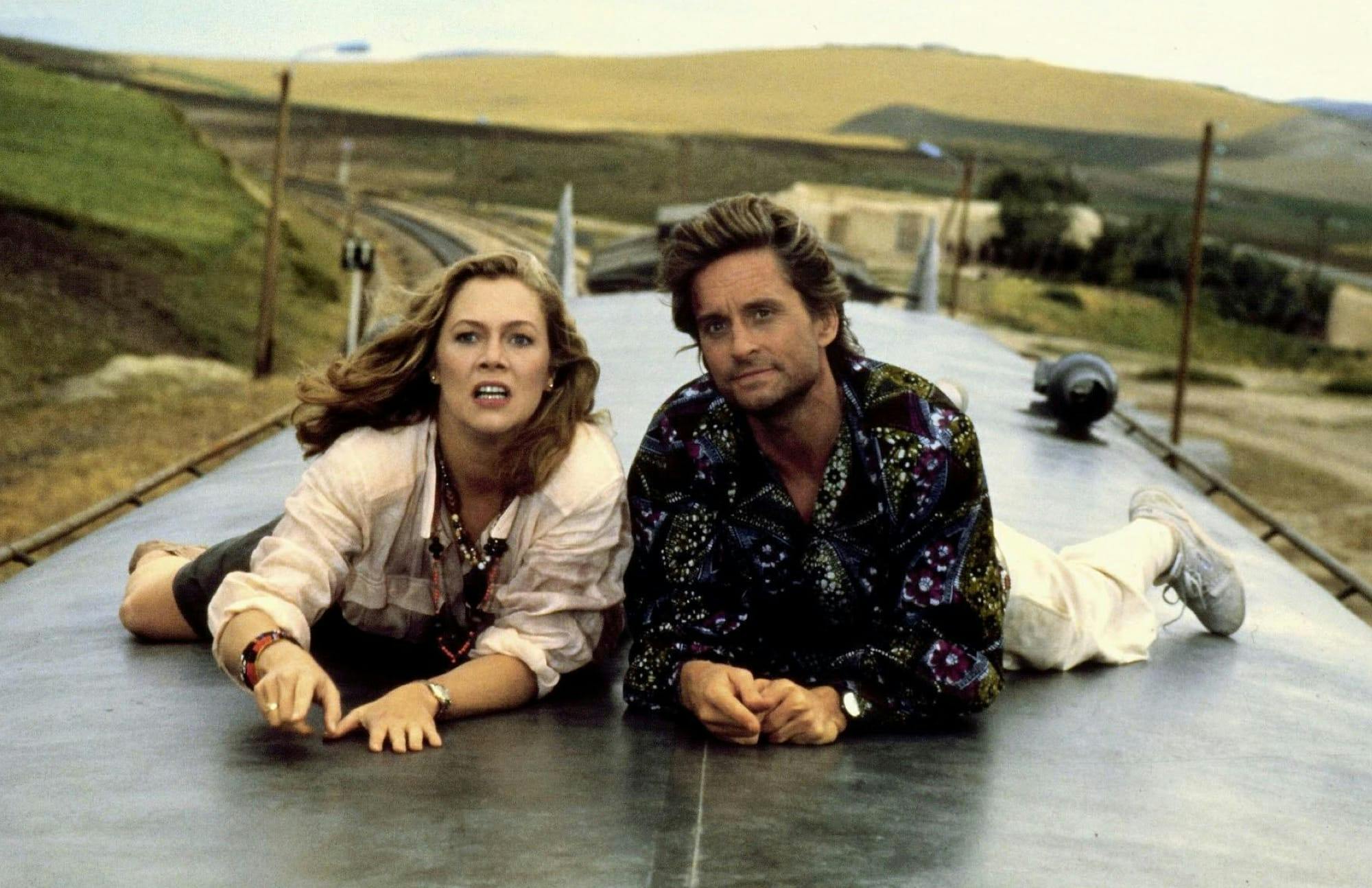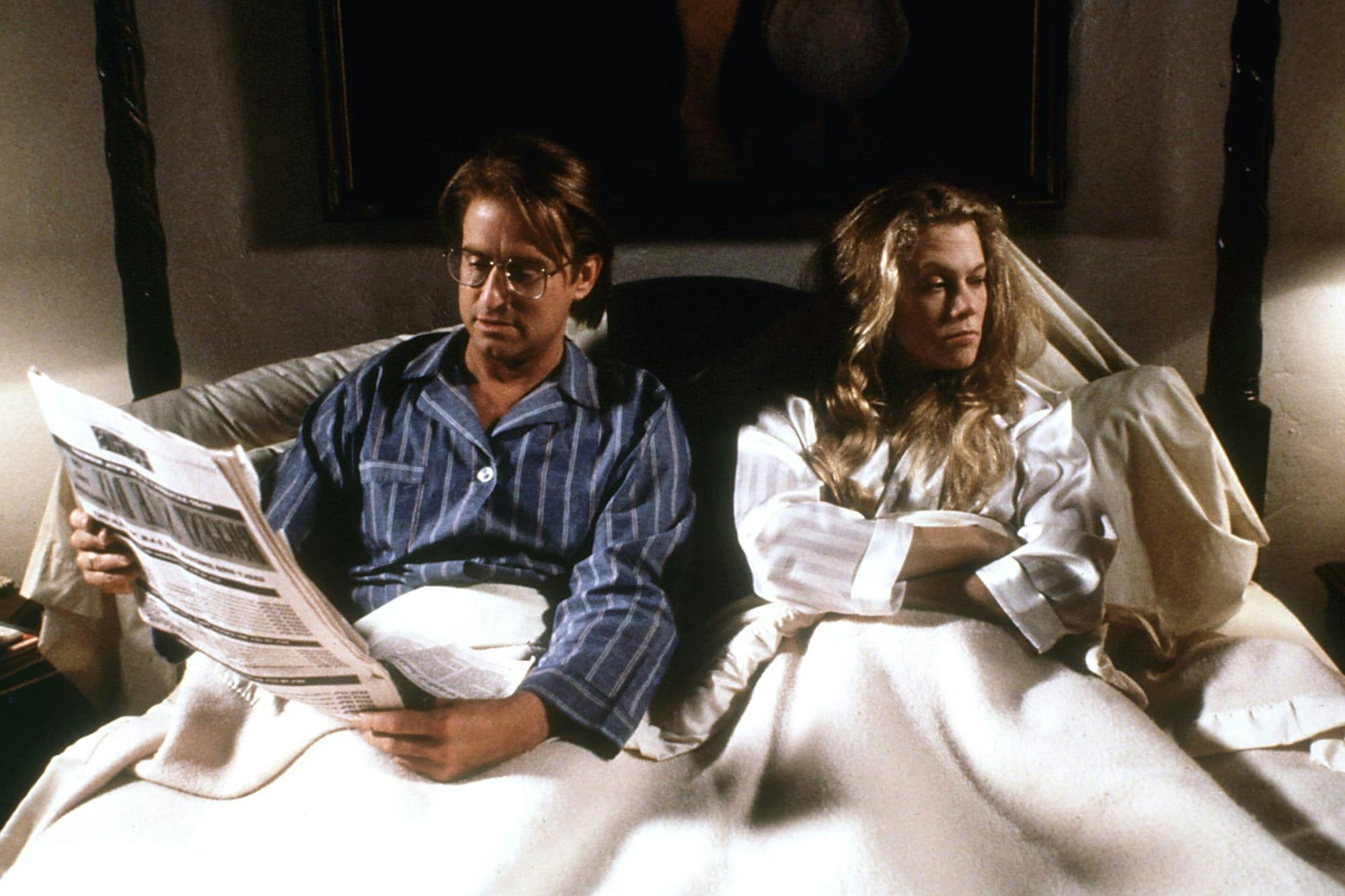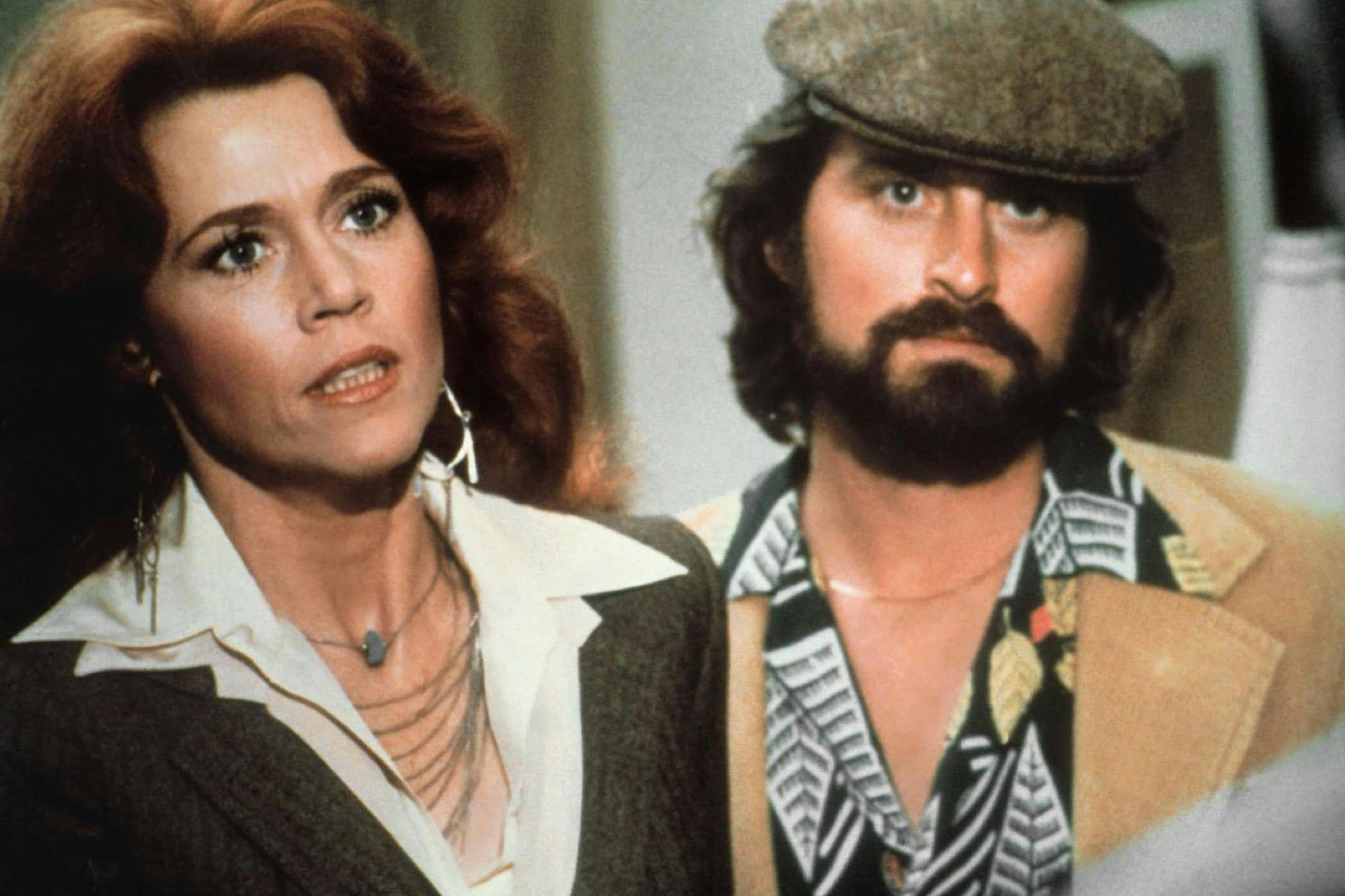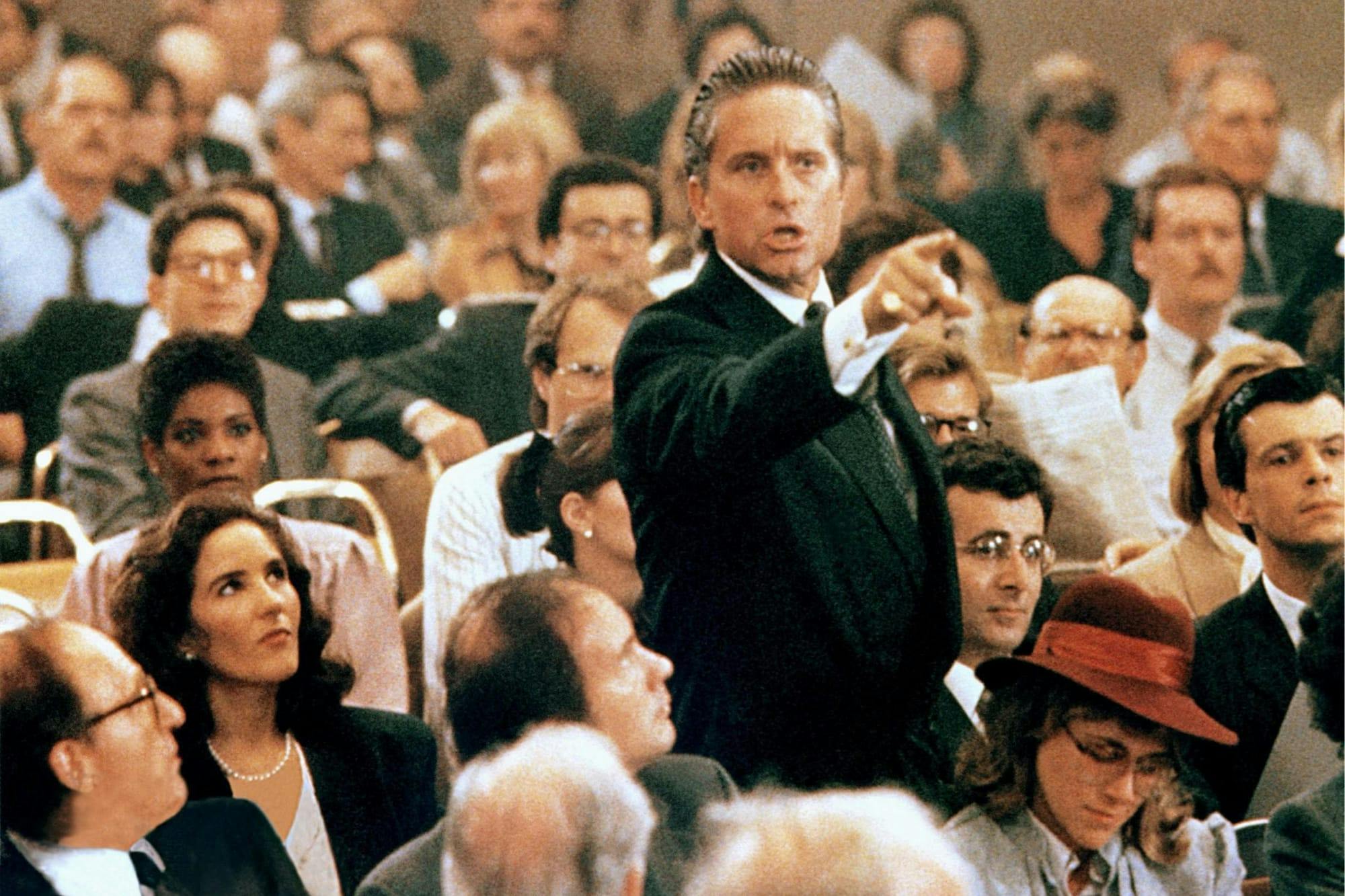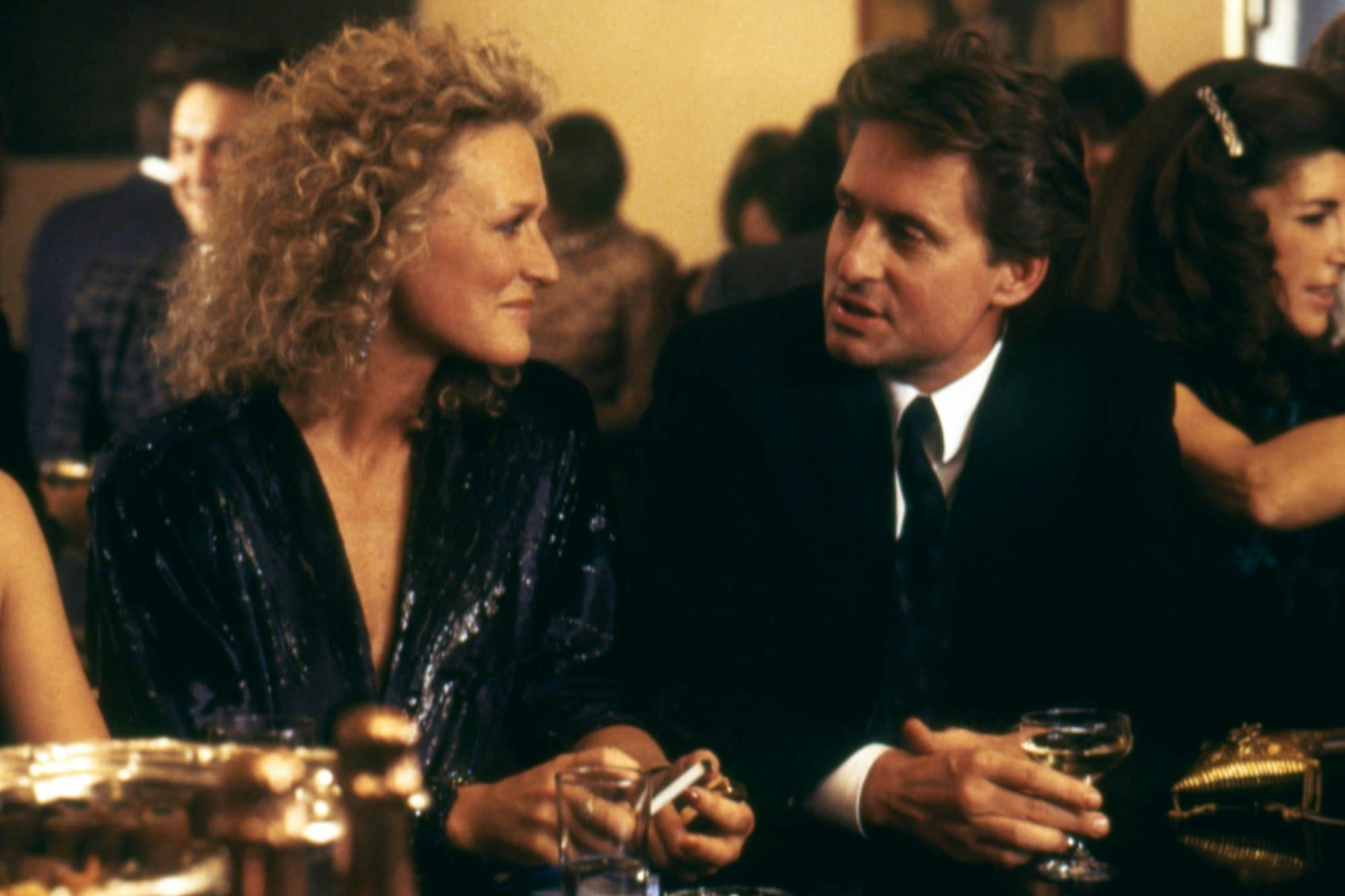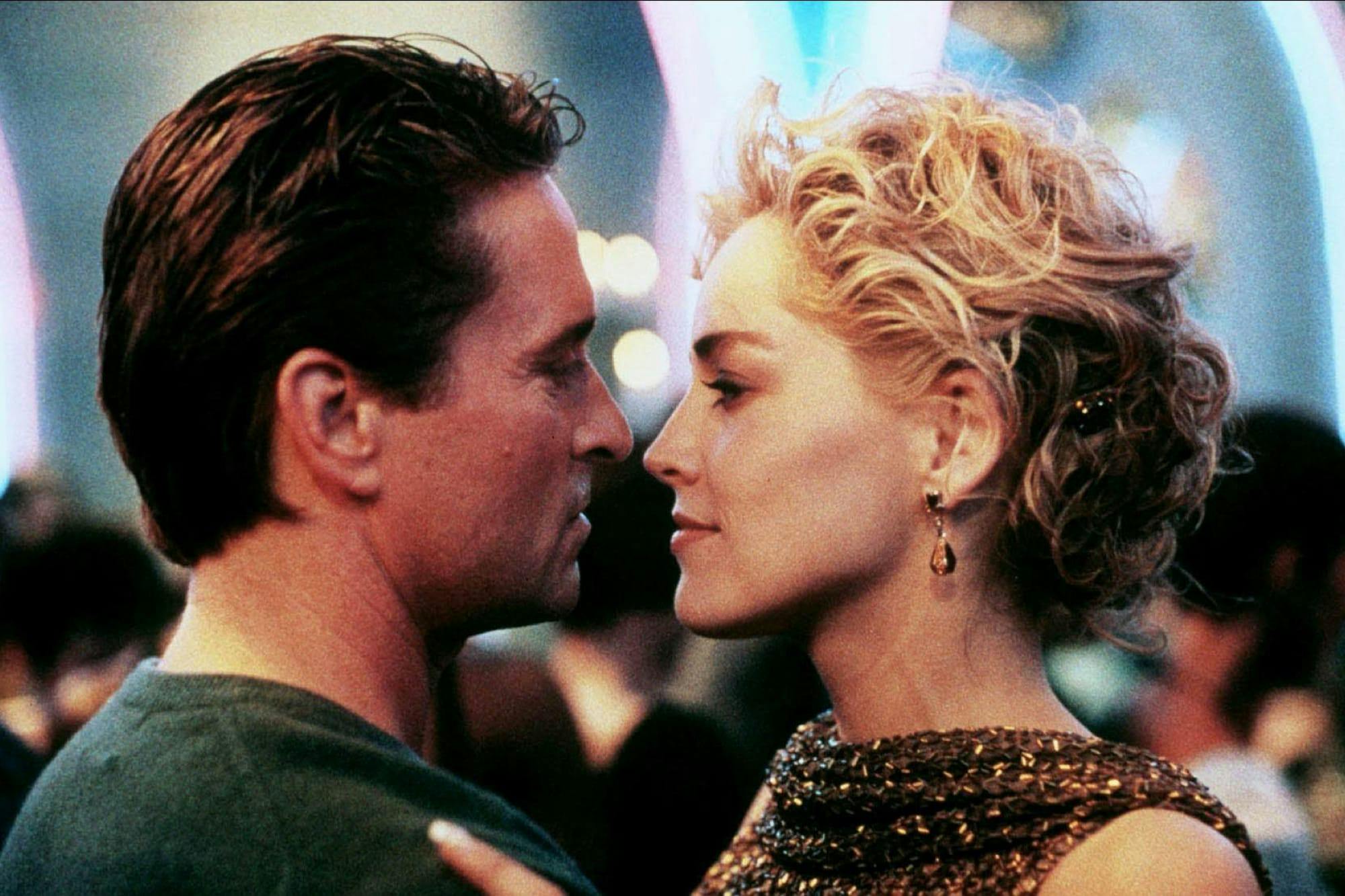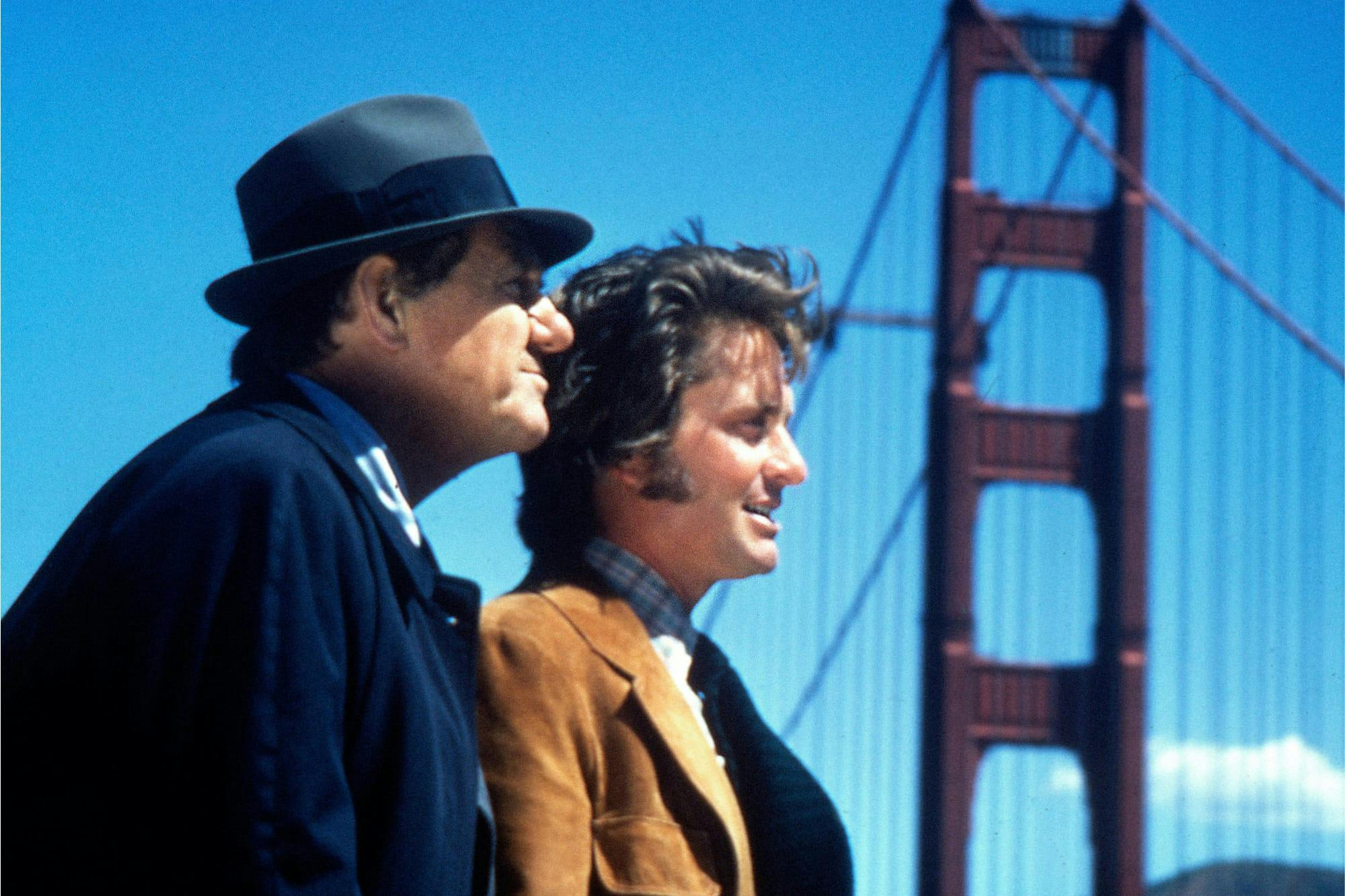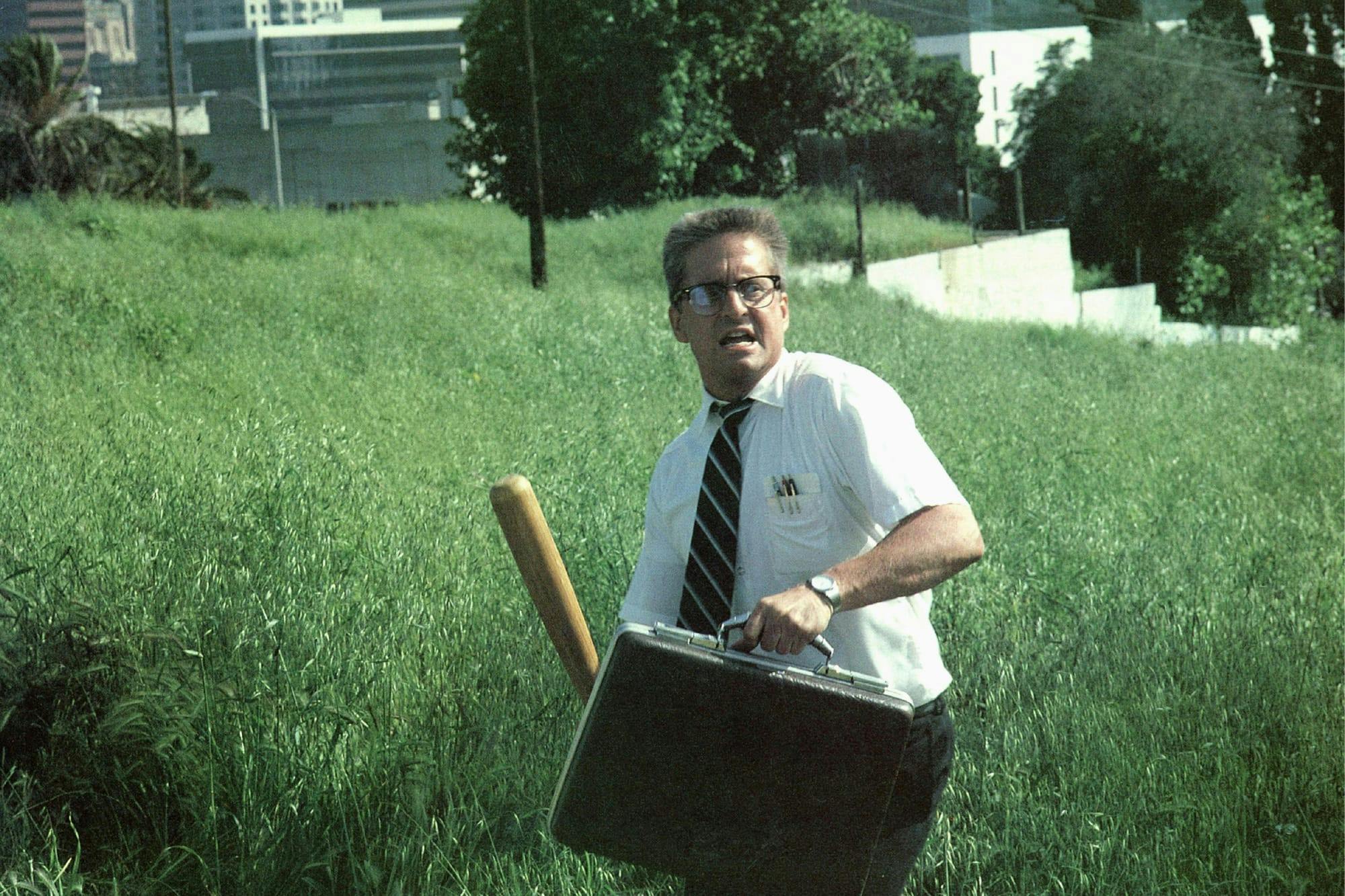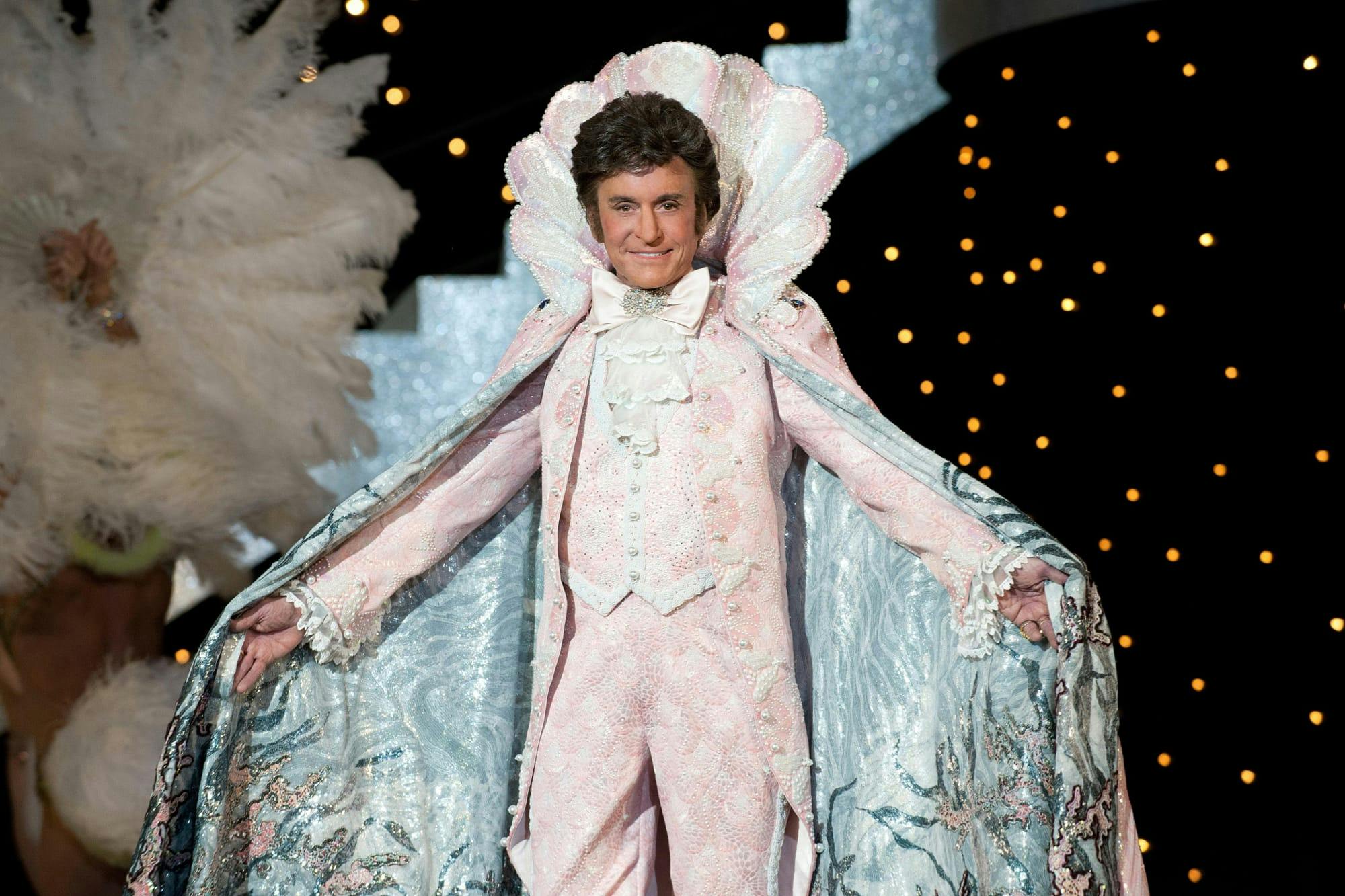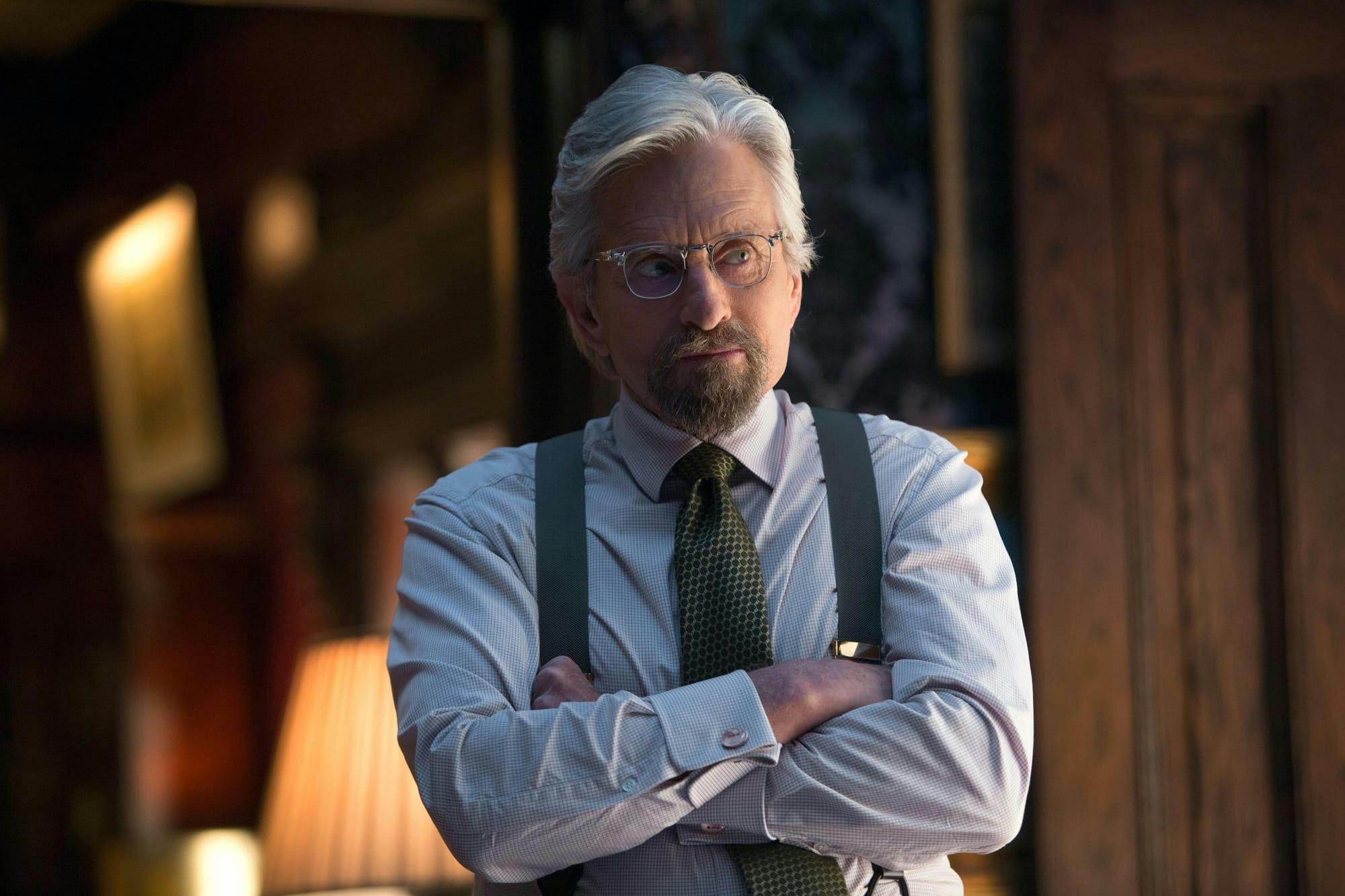 AA Film Archive / Alamy Stock Photo
Allstar Picture Library Ltd. / Alamy Stock Photo
AA Film Archive / Alamy Stock Photo
AA Film Archive / Alamy Stock Photo
Allstar Picture Library Ltd. / Alamy Stock Photo
Screenprod / Photononstop / Alamy Stock Photo
AA Film Archive / Alamy Stock Photo
PictureLux / The Hollywood Archive / Alamy Stock Photo
AA Film Archive / Alamy Stock Photo
Allstar Picture Library Ltd. / Alamy Stock Photo
AF Archive / Alamy Stock Photo
Krista Smith: The Kominsky Method always had great cameos, but to see you reunited with Kathleen Turner was a game-changer. For us Gen X women, Kathleen Turner was the first woman we saw who was gorgeous but also physical and smart and held her own — and that voice! You two reunite, and the chemistry's still there. How does that happen?
Michael Douglas: On the screen, it comes together. It's magic. The joy and relaxation of working with somebody that you've worked with and had success with before, it's just so unique. You can talk in shorthand. You don't have to go through all the worry, Oh, I'm sorry, I stepped on your line, and this and that. It gives you a level of comfort that you cherish. Romancing the Stone was a tough shoot — no one could have done that picture except for Kathleen Turner. Nobody could have gone through what she went through or be so supportive to me, helping us with locations, picking up stuff, and moving things. I was indebted to her. I've seen Kathleen over the years, a little here, a little there, but we haven't been close. But when she showed up on set, we settled right into it. When you're doing it, you don't think about it. It's sort of effortless. I was so happy that she did this part. It feels like an adult relationship.
This show doesn't shy away from anything. There's humor. There's tragedy. It's so honest. When the Season 1 script landed, were you at all hesitant about playing a character that just dives head first into the indignities of aging?
MD: No, I just saw good writing! It's so good! It made me laugh. I love doing stuff that's real in the sense that it combines pathos with humor because that's what life is — It's not one steady thing. I was somebody who originally came out of a television series, The Streets of San Francisco, in the early seventies, when I was beginning my career. After four years, I left this big, hot, number one ABC series to produce. I finally got One Flew Over the Cuckoo's Nest together to produce it, then was off the Oscars. But I was in a situation as an Oscar-winning producer, where I was not able to star in most of the movies that I was developing and producing because I was not a movie actor. I was a television actor. There was this tremendous separation. And I really took pride in making that jump from television to feature films, which people hadn't done much. Steve McQueen had done it. Clint Eastwood had done it. After me, there was John Travolta, but generally it wasn't done. The argument was that on television, they can see you for free, but with movies, they've got to pay to see you. The Kominsky Method was my first introduction to this whole streaming thing. I said, "What a phenomenon this is," largely because it's the first time that television and film can come together.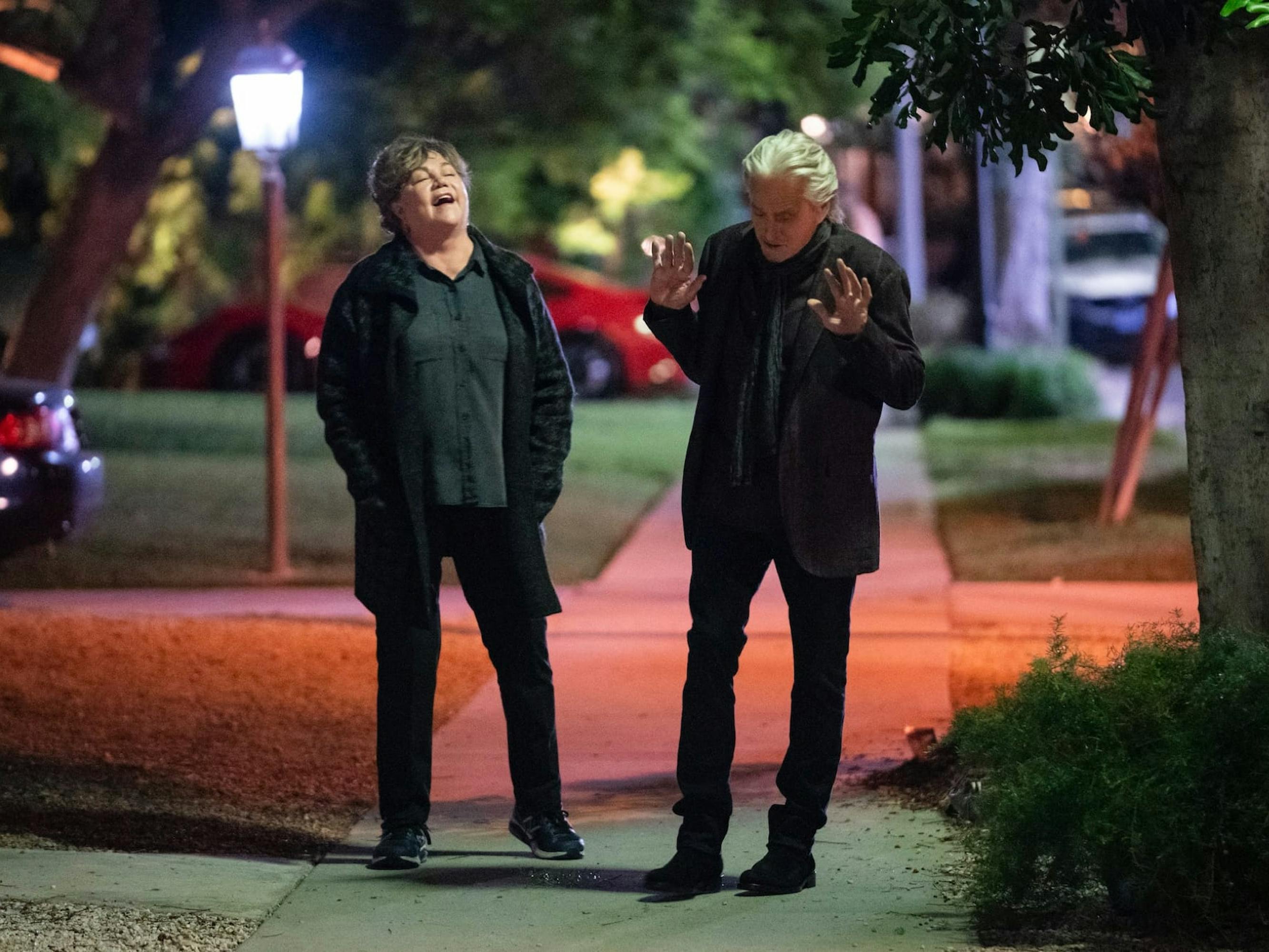 You've been around the business your whole life, obviously — your parents were actors. But we all know nothing is ever handed to you. Looking back now, what was that moment when you knew, I'm going to make it as an actor. This is a defining moment for me. I've arrived.
MD: 1987. I had two movies that came out three months apart. One was Wall Street and the other was Fatal Attraction. Professionally, I felt like I'd made it. Even though my mother was an actress and my father was an actor, I never had any desire to pursue acting. It wasn't until I was in college at University of California, Santa Barbara, that that changed. I was a hippie having a great time. They called me into the office and said, "You've got to declare a major." So, I said, "I guess I'll take theater." I thought it'd be easy. I'd been around my mother on Broadway in New York, and, of course, my father on his sets. But I had terrible stage fright. It was always a challenge to overcome my stage fright. Even when we got into the television series, that big camera looked like the X-ray machine in a doctor's office. Then, working on Fatal Attraction, I had an epiphany. I was playing a lawyer in New York, and I said, "Wait a minute. How far is this character from me? Isn't acting really an exercise in trying to be closer to yourself rather than trying to make these characters?" It totally freed me up. That was the year those two pictures came out. With one film, I won an Oscar as an actor, and the other was a big commercial success. I gained a new attitude about how to perform in front of the camera. That was the year things changed.
Can't say they're all home runs, but there are a lot of hits, a lot of singles or doubles.
You have said before that you're in touch with that zeitgeist. You have a feeling of what people are going to want to talk about and think about before they know it themselves. Where does that come from?
MD: Producing and keeping up on current events. As a producer, I learned at an early age, when you read something, and it's got your attention, there's potential there. I'll go back and look at it structurally. Is there a good, strong foundation? Then if I'm the actor and producer, I'm trying to cast it with the best people I possibly can, thinking about the whole picture. Actors get paid to be selfish. You get paid just to act with who's in front of you and not to be aware of anything else around you. Producing, you have to know everything that's going on. At some point in my career, I stopped doing them together because it wasn't enjoyable. The joy of acting is being irresponsible; producing is the adult job in moviemaking. So, I guess it's that, combined with the fact that I'm a news junkie and stay abreast of current events. I like to feel that I have a pulse on what's going on. If it hits me, then hopefully, it will be something other people will be interested in, too.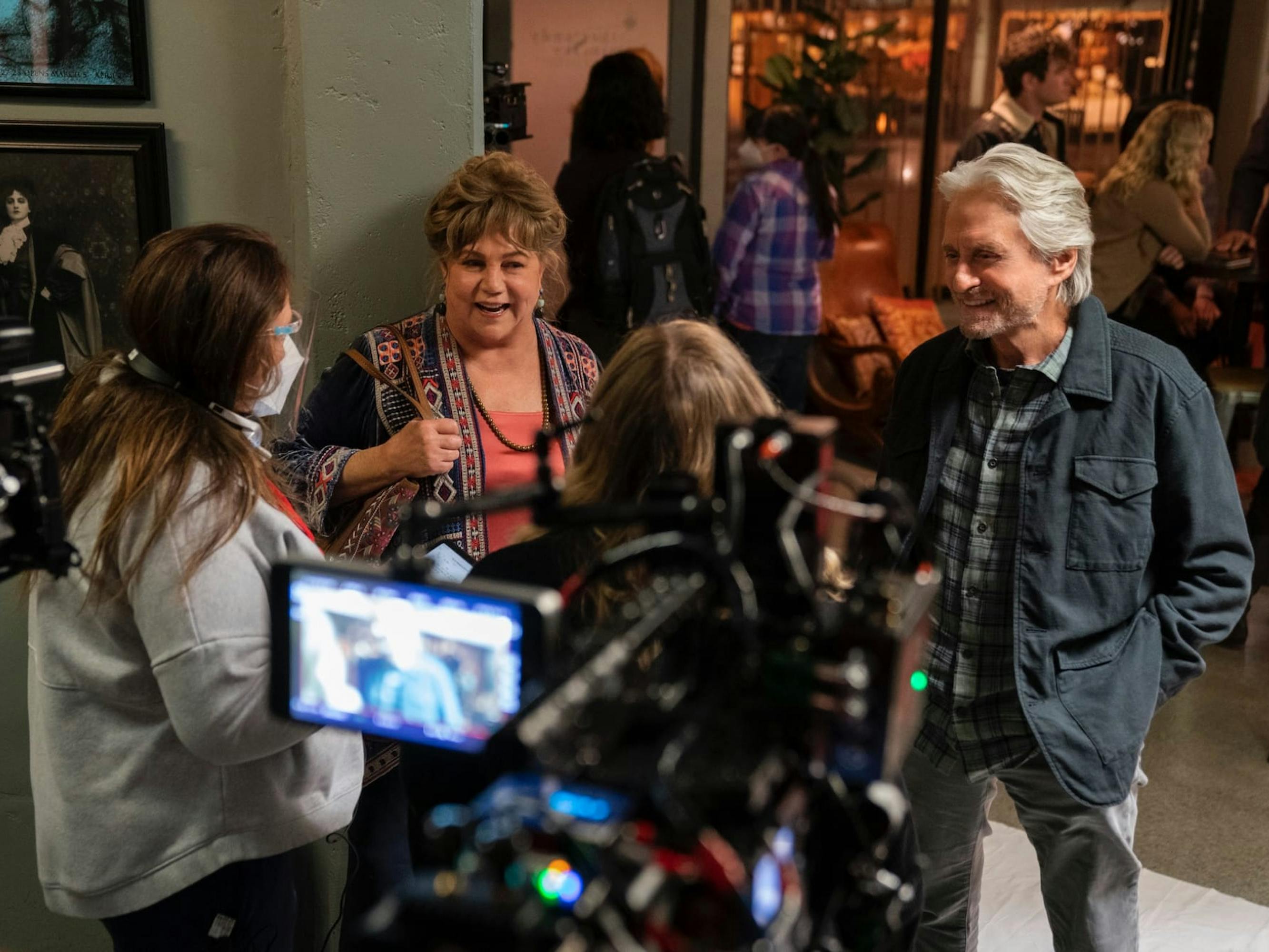 Are there characters that you've played that you find yourself thinking about from time to time? I'm sure people must come up to you on the street and spout lines from Wall Street.
MD: Wall Street is up there. I don't know. I'm embarrassed to say, I never see the movies again. I mean, I see most all the pictures. I love the process of making them, but then I move on to something else. Look, it's like a ballplayer. I've got a good batting average. Can't say they're all home runs, but there are a lot of hits, a lot of singles or doubles. Most of my films have been relatively inexpensive in terms of my production budgets. I am conscious and somewhat guilty about the cost of making entertainment. It's a little spooky how much we spend for two hours of entertainment. I mean, I'm enjoying Ant-Man, but I'm just in the cast there and having a good time.
It's great that you're Sandy Kominsky in The Kominsky Method, and then you're in a giant Marvel movie with Paul Rudd that my boys love, Ant-Man. I see you through their eyes and that's super fun.
MD: I must admit, that was calculated. When they came to me with Ant-Man, that was part of their pitch. It's a whole other audience. I have these younger fans who will say, "Hey, Pym! You're Ant-Man!" I never anticipated having a whole bunch of young kids recognize me from those films, but it has been pleasant.
This season, The Kominsky Method touches on themes of fear and legacy. As an actor, are there things that scare you?
MD: There are real fears — my memory, for one. Memorizing lines takes a lot of work. Good writing makes it a little easier, but I don't really enjoy struggling with that.
What do you want your legacy to be?
MD: I haven't thought about my legacy yet. I've still got to find my burial plot. I just try to do good work. I do quietly pat myself on the back when I look over 50 years now and say, "Okay, you have got a pretty good batting average, buddy. So, don't be too tough on yourself."