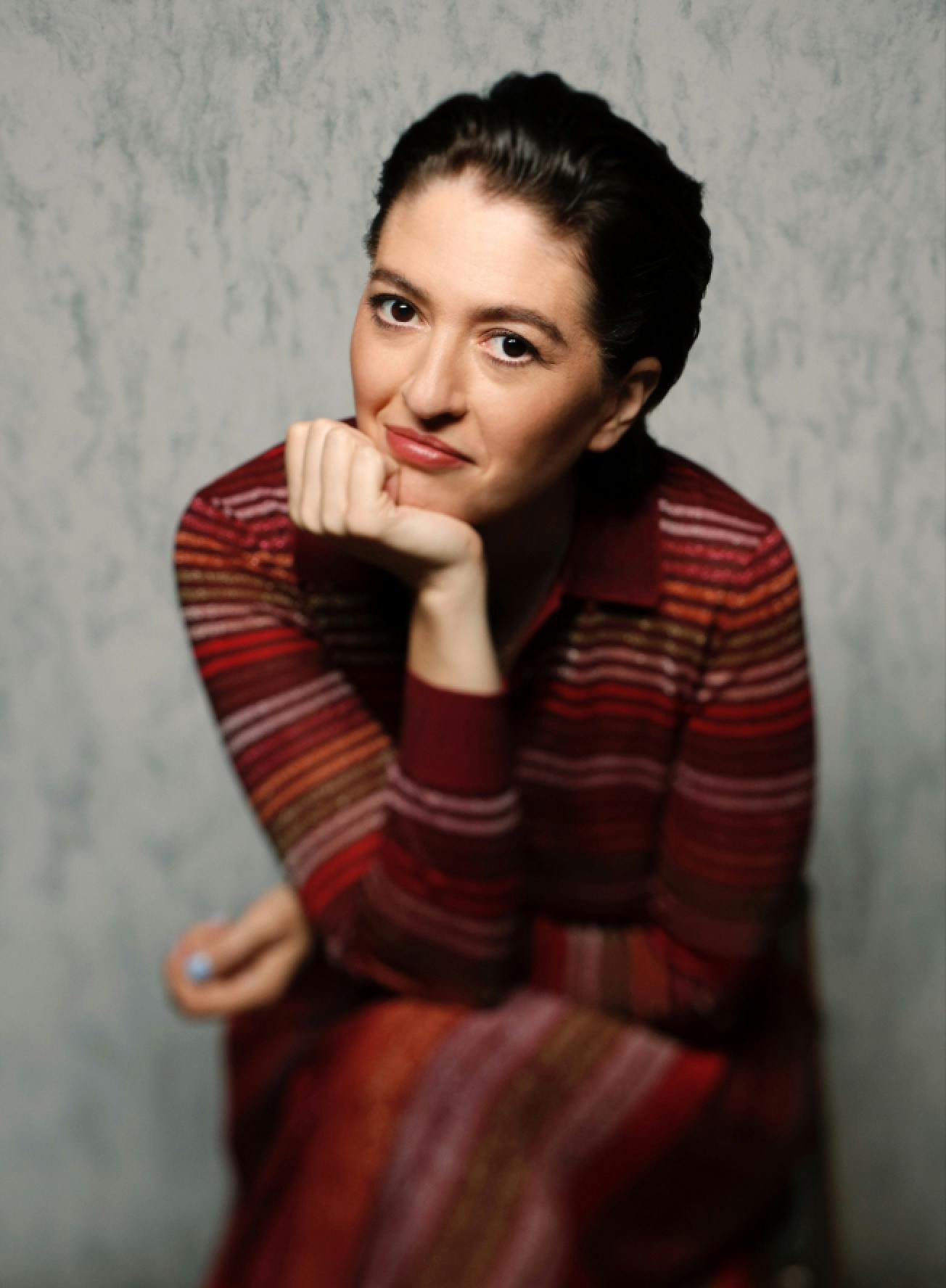 After a lengthy hiatus, the celebrated writer-director has returned to acting as the mother of the chess prodigy in the famed The Queen's Gambit.
Marielle Heller's love for complicated characters permeates her work, in front of and behind the camera. You've got her directorial debut, The Diary of a Teenage Girl, in which a young woman explores her sexuality and has an affair with her mom's boyfriend; then there's her film Can You Ever Forgive Me?, the story of an under-appreciated writer turned literary forger; and her most recent film project, A Beautiful Day in the Neighborhood, which follows a spiritually broken journalist finding peace through a friendship with Mister Rogers. Now, Heller brings her talents to an acting role, playing Alma Wheatley, a would-be pianist who blossoms as the adoptive mother of a chess prodigy in The Queen's Gambit.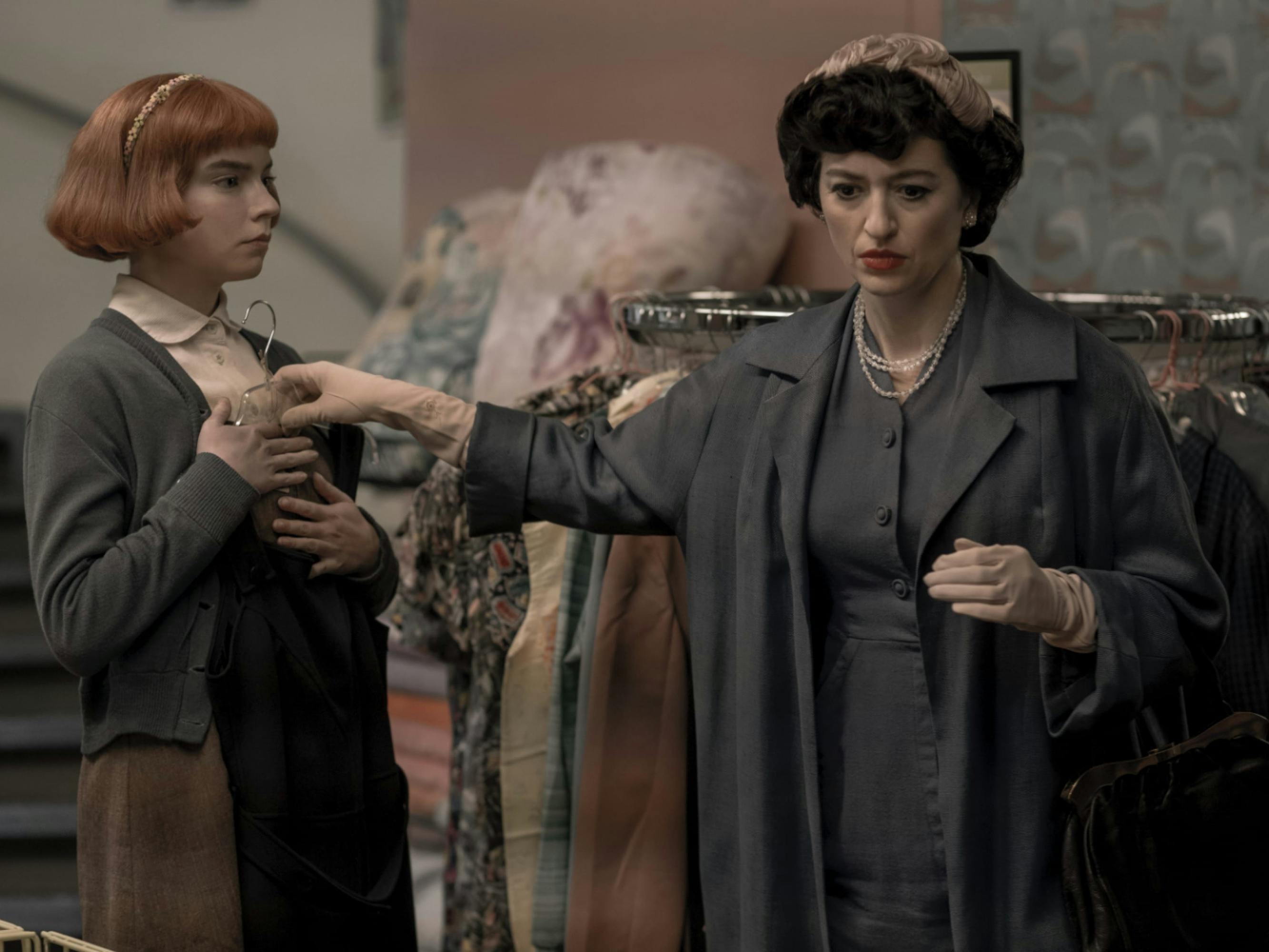 "I remember being 14 and not being O.K. with the idea that humanity is inherently bad," Heller relates, recalling her rebellious stint in Catholic school. "I've always maintained a belief in our inherent humanity. And that doesn't mean just goodness. It means we are all forgivable and we are all partially good and partially bad, and that complexity is what makes us so human."
Heller credits her upbringing in the Bay Area for giving her the confidence to be herself. She's never desired to conform to expectations of what a woman should be. Active in the Alameda Children's Musical Theatre from the age of eight, she then studied theater at U.C.L.A. and London's Royal Academy of Dramatic Art. After graduating, she went into acting before channeling her creativity into writing and directing.
One Christmas, her sister gifted her a copy of Phoebe Gloeckner's semi-autobiographical graphic novel The Diary of a Teenage Girl: An Account in Words and Pictures. Heller immediately felt a kinship with Gloeckner and became determined to adapt the book. (Sensing Gloeckner was a fellow cat person, Heller actually sent over pictures of her cat to prove she was the only one for the job.) The resulting film nurtures a deep respect for teenage sexuality. As the protagonist, Minnie (Bel Powley), comes of age, she is voracious in her exploration, examining her internal desires as deeply as she studies her rapidly developing body. Heller doesn't shy away from showing both, though she never shoots Minnie's growth in an exploitative manner.
Heller made The Diary of a Teenage Girl in part because she didn't see her own experiences of adolescence reflected onscreen at the time. She cites Booksmart and Never Have I Ever as recent examples of progress, and her own performance as Alma in The Queen's Gambit moves the needle even further, delving into the profound and complicated relationship between a mother whose ambition has been stymied by social constraints and her adopted daughter, Beth Harmon (Anya Taylor-Joy), whose talent is irrepressible.
While the shift to acting may seem sudden, it's really a return to her roots. She also had an existing relationship with the show's co-creator, Scott Frank, that went back to the start of her film career. While developing her off-Broadway adaptation of The Diary of a Teenage Girl for the screen, Heller applied for a Sundance Lab and received the Screenwriting and Directing Fellowships. There, Frank acted as one of her advisers and the two became friends. Heller even had a role in his 2014 thriller A Walk Among the Tombstones. Although that part was mostly left on the cutting-room floor, Frank was impressed with Heller's skill and determined to have her act in one of his projects.
"I loved that Alma was all of those things that I try to explore in the characters in my films. She was not all good or all bad," Heller says. "She was a woman who had to be resourceful because her life had not turned out the way she had hoped. She had a lot of unrequited talent, and all of that felt really interesting to try to play. It felt like a lot to embody in one character."
I only want to play characters who I love, even if they're quote-un-quote difficult.
The character is almost always outwardly cheery, but the tension eating away at her is expressed through scrunched shoulders and smiles held just a little too long. When crafting a character, this is exactly where Heller starts asking questions like, "Where does this person hold their power? Where do they hold tension? Where do they walk from? Do they walk from a place of pride? Do they walk from a place of shame?"
Heller also felt connected to Alma as an artist: "She has this deep artistic soul that was never fulfilled. She wanted to be a mother, and that had never been fulfilled. I felt like these were things I could really relate to," she says. "I've been lucky in my life that those things have been fulfilled for me, but I could imagine what it would be like if those things weren't."
Heller understands that once you see a character from the inside out, her humanity shines through. When that happens, not only do audiences connect with her, but they also connect to people around them with whom they feel they have nothing in common. That's the beauty of storytelling. The perfect example is the cranky Lee Israel (Melissa McCarthy) in Can You Ever Forgive Me? Israel's main relationship is with her cat, and Heller uses moments between the two of them to show us how the cantankerous forger can be open and loving, a stark contrast to the version of her we see around other people. We even feel how the loss of that feline connection is graver for Israel than any of the other potential consequences in her life, which happen to include going to jail for fraud.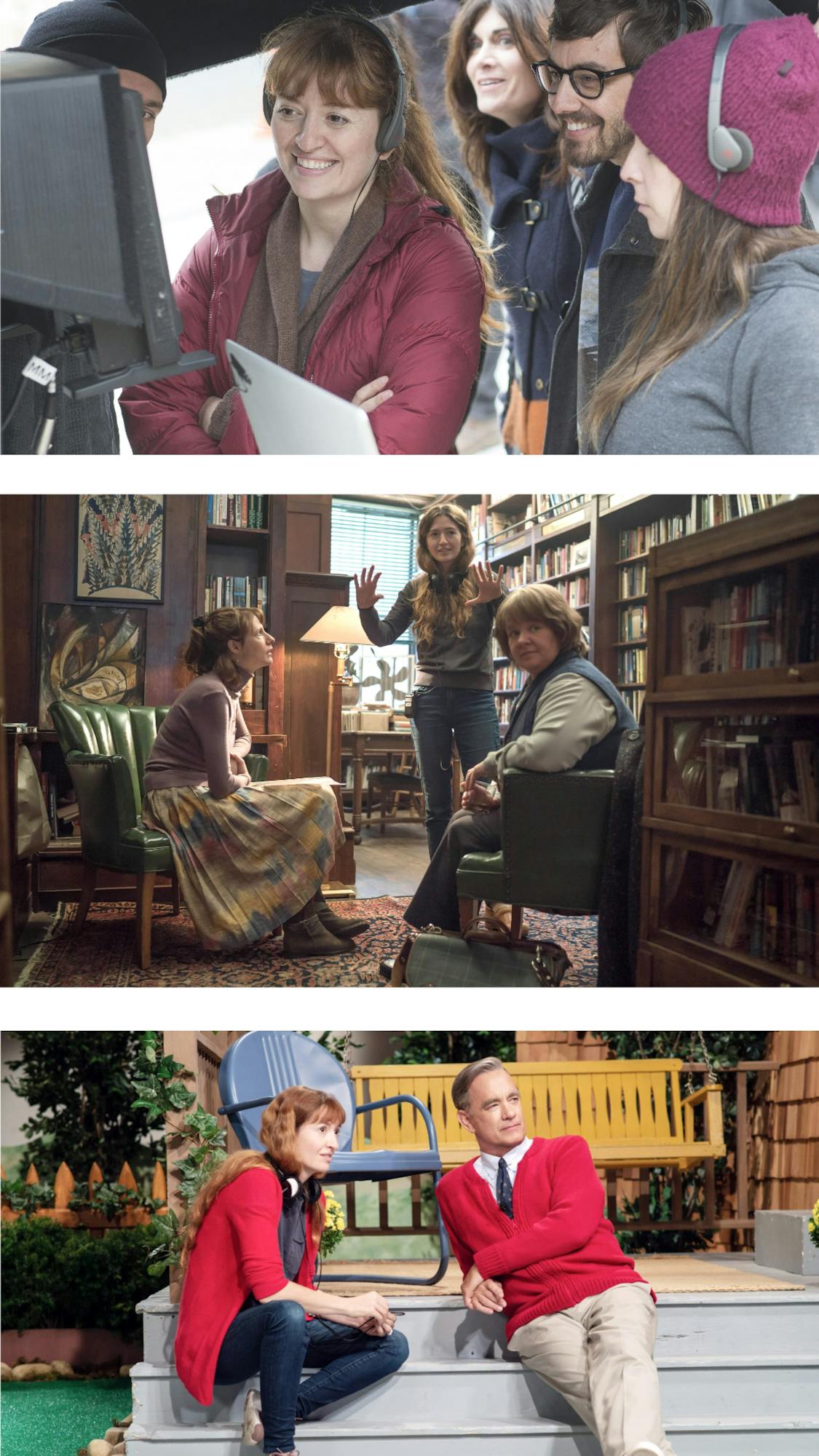 From Top to Bottom: Sony Pictures / Everett Collection; Fox Searchlight / Everett Collection; Tristar Pictures / Everett Collection
Israel is a typical Heller protagonist and that dreaded kind of woman in Hollywood: unlikable! But for Heller, it's the complexities, the oddities, the differences, that make her admirable, and she shares that admiration with her audience. "I feel like I only have a desire to make movies about people I love," she explains. "I only want to play characters I love, even if they're quote-unquote difficult."
She says she made her most recent film, 2019's A Beautiful Day in the Neighborhood, in response to the toxic masculinity she was seeing on display in the United States. The movie stars America's dad, Tom Hanks, as one of the country's most beloved teachers, Mister Rogers. "There were so many things happening politically that felt so upsetting to me. I felt like I wasn't seeing any beacons of hope of masculinity that made sense to me in the media," she reflects. "Enmeshing myself in Fred Rogers's ethos, and understanding this sensitive man and this sensitive version of masculinity, felt really important to me in that moment of time."
Heller is grateful that she started working in this business at a juncture when opportunities for female directors were opening up. She attributes the changing times in Hollywood to public pressure and to the women who made progress happen from within the system. "My own experience is steeped in a lot of privilege," she says, acknowledging her identity as a cis-hetero white woman. "And I know I am standing on the shoulders of all of the women who came before me who pushed and pushed and pushed that door open."