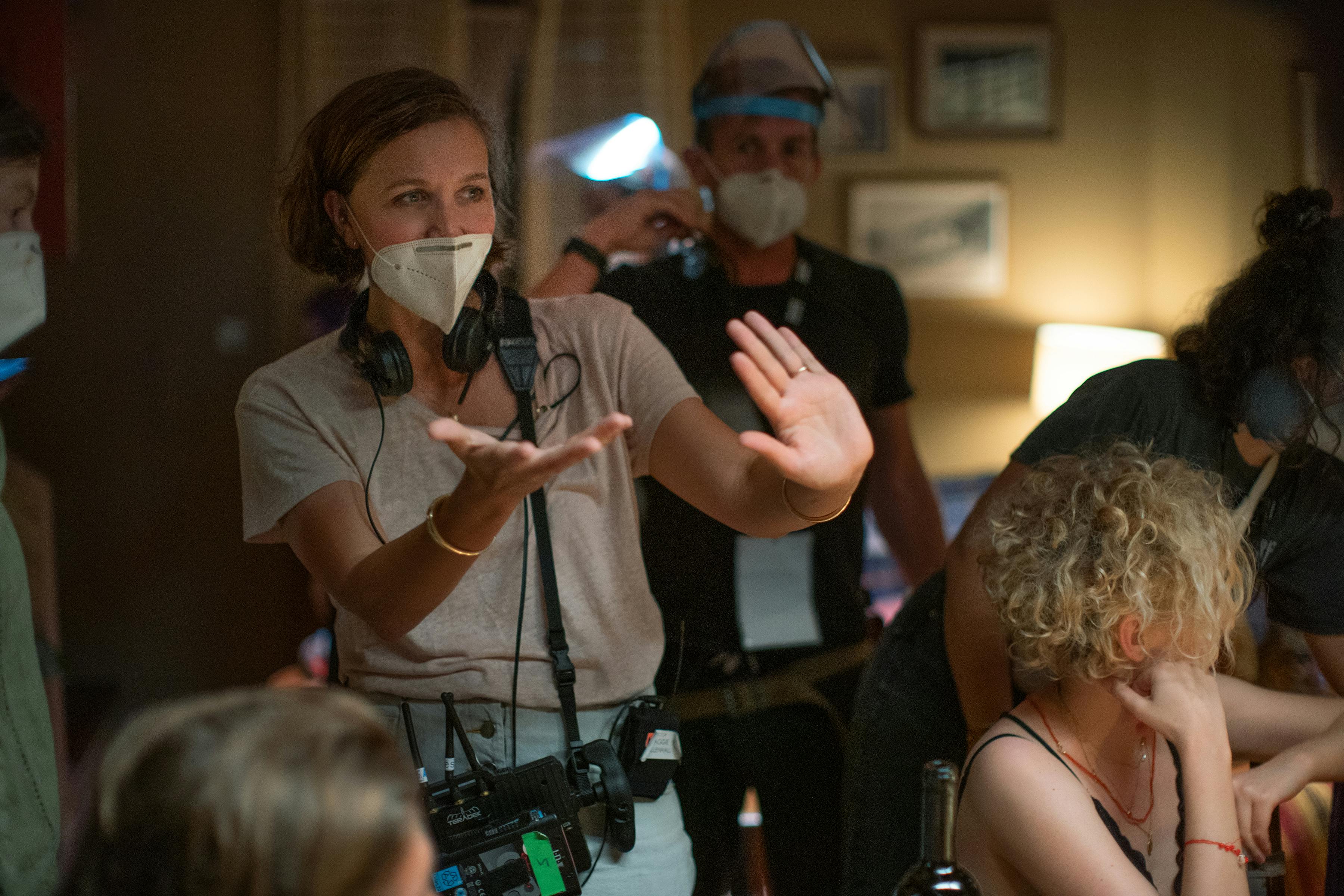 Having developed a profound love of cinematic storytelling from an early age, Maggie Gyllenhaal always assumed that, as a woman, there was one obvious profession where she might channel her passion — acting. "I didn't even allow myself to even consider directing," she says. "I do think that has something to do with the culture we live in, the world we live in. When I was young, there were a couple of incredible women making movies. Jane Campion is definitely one of them and someone I continue to admire. But there weren't very many."
It wasn't until she was on the set of The Deuce, both producing the acclaimed series and starring as a call-girl-turned-adult-film-director, that she began to seriously consider stepping behind the camera on a project of her own. "Something about playing Candy on The Deuce and letting myself imagine that I was a director is actually the thing that opened my heart to it," she says. "As soon as I allowed myself to imagine it, to consider it, I couldn't stop." 
Judging from the uncompromising filmmaking on display in Gyllenhaal's hypnotic feature film directorial debut The Lost Daughter, it's possible the Academy Award-nominated actor has now found her true calling. Adapted by Gyllenhaal from Elena Ferrante's bestseller, the powerful drama features an all-star cast led by Olivia Colman as Leda, a brilliant if haughty comparative literature professor who arrives in Greece for a working holiday only to develop a fascination with Nina, the beguiling young mother played by Dakota Johnson. 
Nina's frustrations with her spirited daughter prompt Leda to candidly reflect on her own experiences as a young mother to two girls. Gyllenhaal expertly guides the narrative from present to past and back again, with Irish actor Jessie Buckley portraying the young Leda and Gyllenhaal's husband Peter Sarsgaard as a professor who unexpectedly upends Leda's life. 
The Lost Daughter premiered to rave reviews at the Venice Film Festival in September, where Gyllenhaal took home the coveted prize for best screenplay. Buzz around the film grew louder following a Telluride Film Festival screening — since then, the drama has continued to amass accolades and acclaim, recently winning four Gotham Awards, including Best Feature.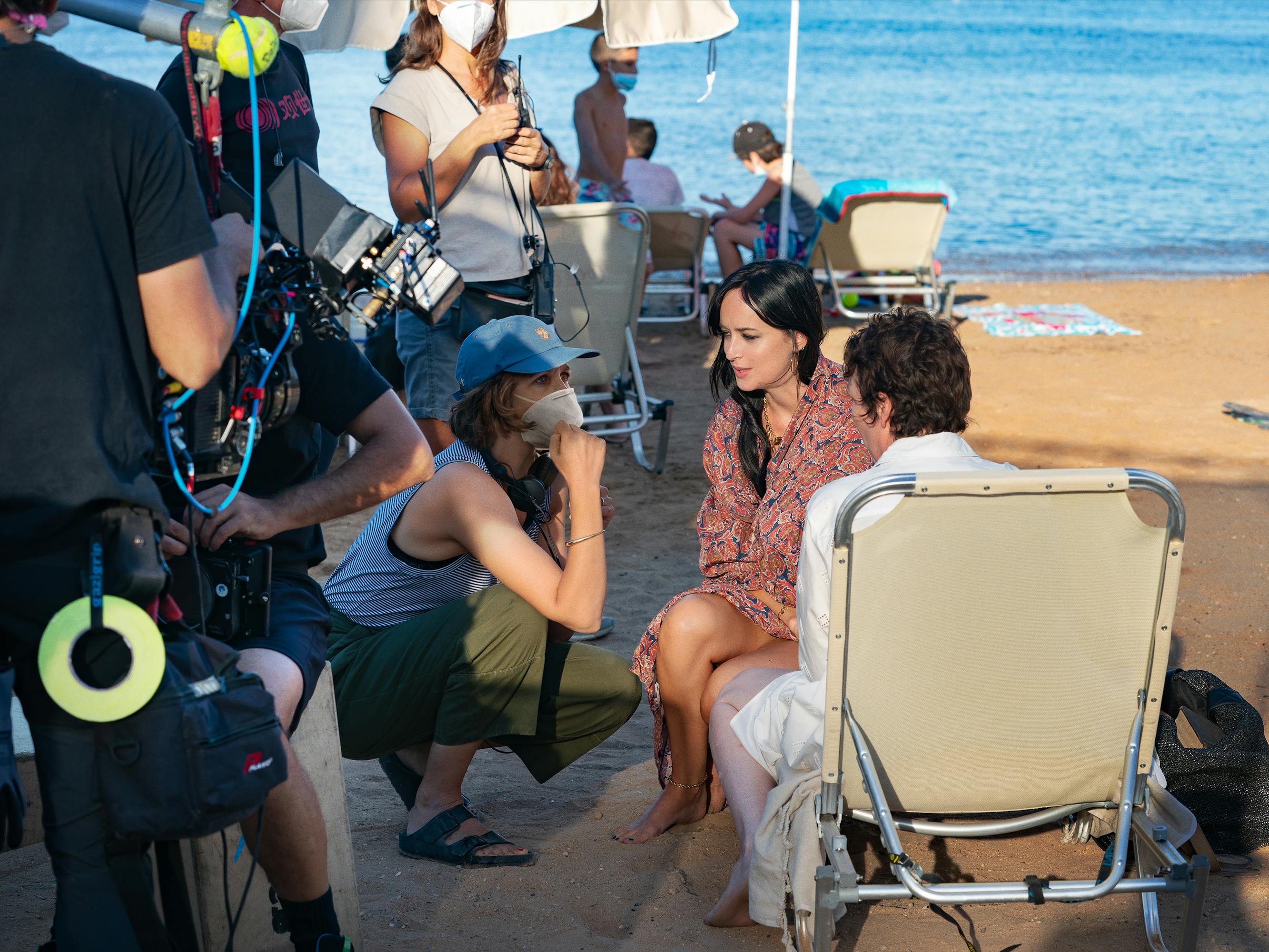 Krista Smith: I feel like I'm witnessing a once-in-a-lifetime, lightning-in-a-bottle moment. How are you feeling right now? 
Maggie Gyllenhaal: I'm on the moon. I don't really totally have words for it. It's as if my movie was born, and no one had seen it before. It's like a birth. It's like the couple of days after a birth when you're in ecstasy. 
The confidence with which you directed this film is staggering. Talk me through your process and how you pushed through at every turn.
MG: I have always been an actress with an ear toward something bigger artistically, like, Why are we making this movie? What are we exploring? I had been reading Ferrante, and I had been feeling like she was saying things out loud that nobody was talking about — about motherhood, but also about being a woman in the world, sexually, intellectually, artistically. As women, we see depictions of ourselves all the time — this is how women feel about sex; this is how women feel about their work; this is how women feel in relation to motherhood — and we're offered images of ourselves that don't feel quite right. You're like, Oh, maybe there's something wrong with me because that's not exactly how I feel about any of these things.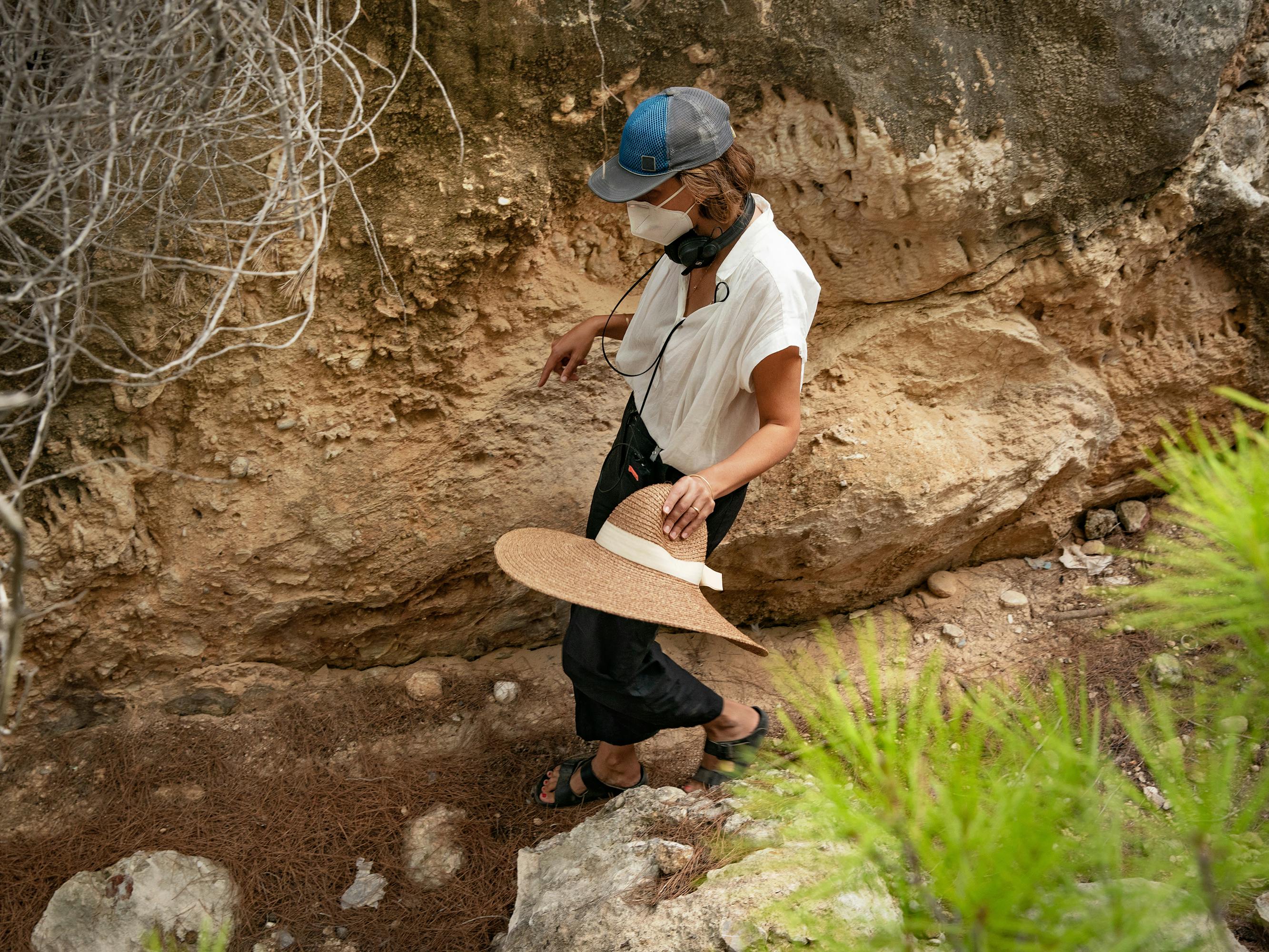 How difficult was it to get the rights? Elena Ferrante is a pseudonym, so how did you go about making contact?
MG: The only people who know who she is are these two people, a husband and wife, who run this publishing house. We reached out to them, and they thought that she and I would make a good team, which was already enough for me. I spent a long time writing this letter to her. I asked her for the rights to adapt it and also to direct it. She said in response to my letter, "Yes, but this contract is void if you don't direct it." I have no insider information, but there's no doubt in my mind that she's a woman. My fantasy, I guess, is that she's a woman in her seventies. It felt as if this wise woman from across the universe was offering me her support. I do feel like adapting a book into a screenplay is a similar process as an actor taking a text and going, Here are the lines. These are two people ordering a sandwich together at a deli counter, but what's the essence of it? What purpose does it serve inside the story? It's the same thing with the book. Here's this little section — what is the point of it? And then how do you distill it into something that's cinematic?
When you finally got to set and you were directing, what were some of the challenges of being at the helm? 
MG: I've been on many, many sets, so the actual shooting of the movie, in some ways felt like the least scary part because I've done that. Of course, when you're shooting, you only have a small amount of time, so that sometimes made me anxious. But mostly when we were on the set, I was in the current. I could hear the tone or the vibration of where the story needed to be told. There are times when you're feeling around in the dark for where that is. Then it clicks into gear, and you're like, We're in the current. We're there. When I was on set, I was listening for that tone. The things that were the scariest were more irrational kinds of fear, like: Can I do this, just fundamentally? The antidote for that really is tackling one small thing at a time. Can I take on directing an entire movie at this moment? No, but can I move through the scene and think it through? Yes, I can.
The way that you shot the flashback scenes was seamless. Even though there's not a physical resemblance between Olivia Colman and Jessie Buckley, it's so clear you're watching the same person.
MG: It's so wild that that works. Part of the reason it works, is that Jessie Buckley and Olivia Colman are two total artistic powerhouses. We're asking the audience to believe that they're the same person, which is such an interesting ask because, of course, we know they're not the same person. It's almost as if we're saying, Here's a poem for you. I even told Jessie, "If you want to have bleached blonde hair, I don't mind. You don't have to look like her. We're just going to believe in our hearts that these women are having the same experience."
The performance that you got from Dakota Johnson was something I had been waiting for. I always knew she had that kind of depth and you brought it out in her.
MG: She basically came to me and said — she didn't say it in these words, but this is how I think of it — "I want to go scuba diving. I want to go down to the bottom." I was like, Yeah, let's go. One intellectual thing I wanted to experiment with was playing with the tropes of objectification, but the most interesting, compelling kind. She's like a Monica Vitti or a woman in a Godard film. Then the shock is that here comes this woman who we've just been like, She's so gorgeous. She's so compelling from afar — she opens her mouth, and she's starving, and she has huge needs. She now, all of a sudden, is a human being. I was just really interested to see what would happen.
Is there some experience from having made this film that you'll carry with you for the rest of your life? 
MG: There are so many. One thing I remember: We finished the shoot at midnight on Halloween, and I'm kind of stunned. My kids have been on set — Peter's out of town, so I have my babysitter there — and they're in their Halloween costumes. I'm trying to do everything at once. It's COVID. We've all had masks on the whole time, and we go outside and we start to take our masks off. The sound guy, who was very by the book, he says, "We have some music, and I put a song on for you." He takes me over to this spot where there's a little speaker, and he puts on Talking Heads, "Once in a Lifetime." Everybody just started dancing. We danced in the middle of this pandemic, in the middle of this island, having just finished this film, for hours. I heard that they were still dancing when the sun came up.