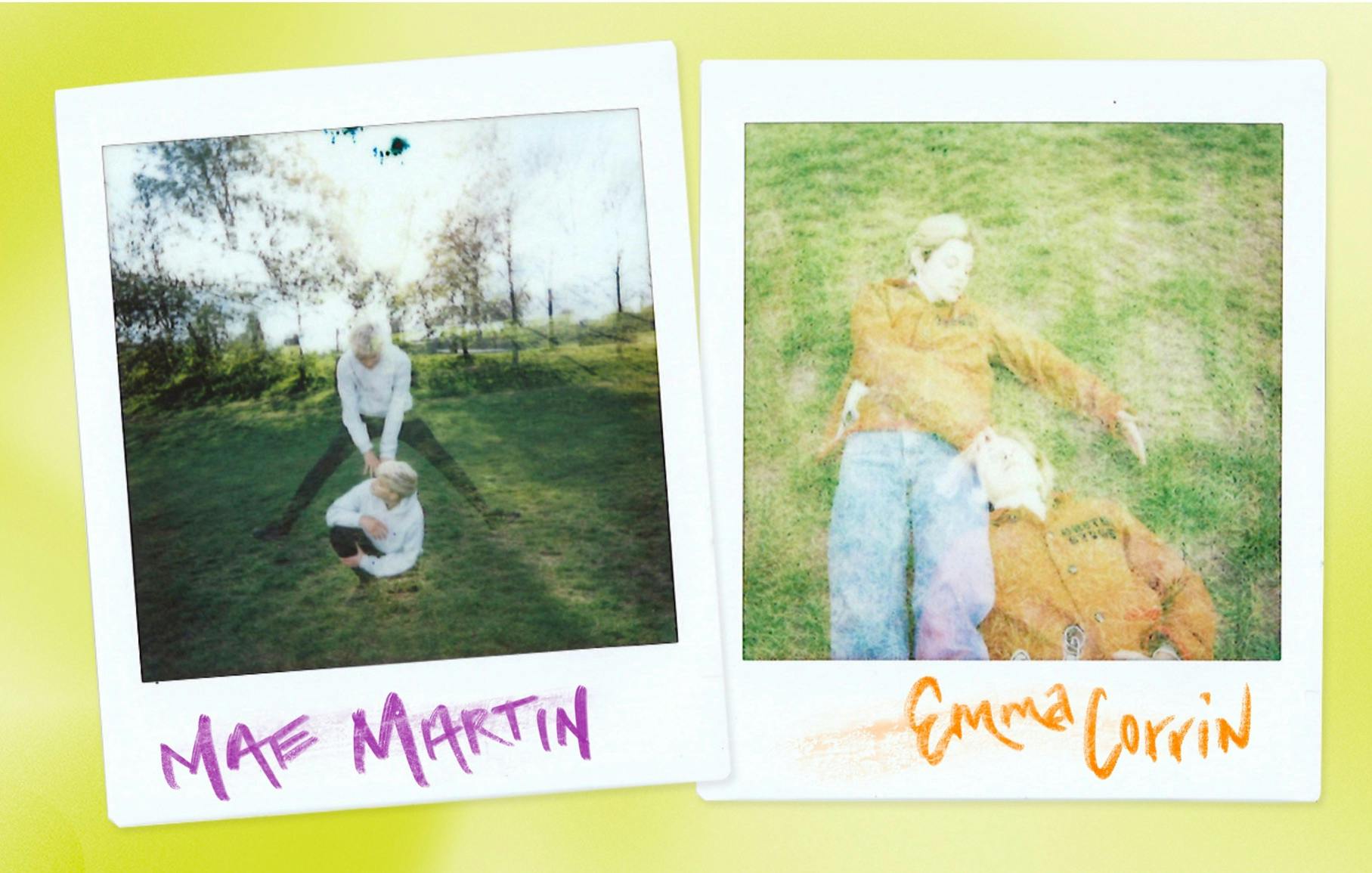 Feelin' Good With Mae Martin
The comedian-actor-writer in conversation with The Crown's Emma Corrin gives us a glimpse into Season 2.
Three hours. Six compact episodes. It's almost unbelievable what Mae Martin fits into a season of their semi-autobiographical series Feel Good. The Canadian British comedian co-writes the comedy-drama (their first ever onscreen project) with Joe Hampson and they play the central character — a version of themself, also "Mae." Mae is a stand-up comic and recovering addict who falls hard and fast for a woman named George (Charlotte Ritchie) in Season 1; Mae goes so far as to liken her to Princess Diana ("She's like an English rose and I'm like a kernel of corn that somebody glued onto some sticks"). Mae and George's relationship is intense, sometimes sublime, and often chaotic as they grapple with gender identity, sexuality, codependency, and figuring out where one person ends and their partner begins. Mae tries to build a pseudo-family of friends with George and George's unusually supportive roommate Phil (Phil Burgers), while simultaneously running up against their addiction and accumulated issues with their parents (Lisa Kudrow and Adrian Lukis).
Season 2 bites off even more — and chews it, ruminating on the ripple effects of traumas that Mae experienced in their teens. Mae and George work through what it means to find solid ground within themselves and intimacy within their partnership. For George, it's a question of letting herself get invested in things — namely, bees: "Before I was with Mae, I think I was kind of embarrassed to care about stuff," she says, "but if the bees go extinct, then our ecosystem will crumble!" For Mae, it involves facing their trauma and confronting an old friendship with new understanding. Martin portrays their character's panic with visceral urgency; Mae is often overcome by the need to lie flat "like a plank" under the bed, to numb themself with alcohol, or to lose themself in sex. Martin tackles their subject matter with a signature dry humor that flings the door open for their viewership to enter. Their observations are keen, and their well of empathy runs deep. They are unafraid of mess and profoundly interested in gray area. In three hours, Feel Good Season 2 asks a lifetime of questions and posits more than a few fascinating, funny, heartbreaking answers.
Curiously enough, among the show's devotees is Lady Diana herself — at least approximately. Back in December, Emma Corrin, the actor who plays Diana in The Crown Season 4, told Queue about the special place that Feel Good holds in her heart. "I think [Mae Martin's] a genius," she shared. "It's the most relatable, incredible love story." When we asked Corrin if she'd like to catch up with the Feel Good creator ahead of Season 2's release, she didn't miss a beat.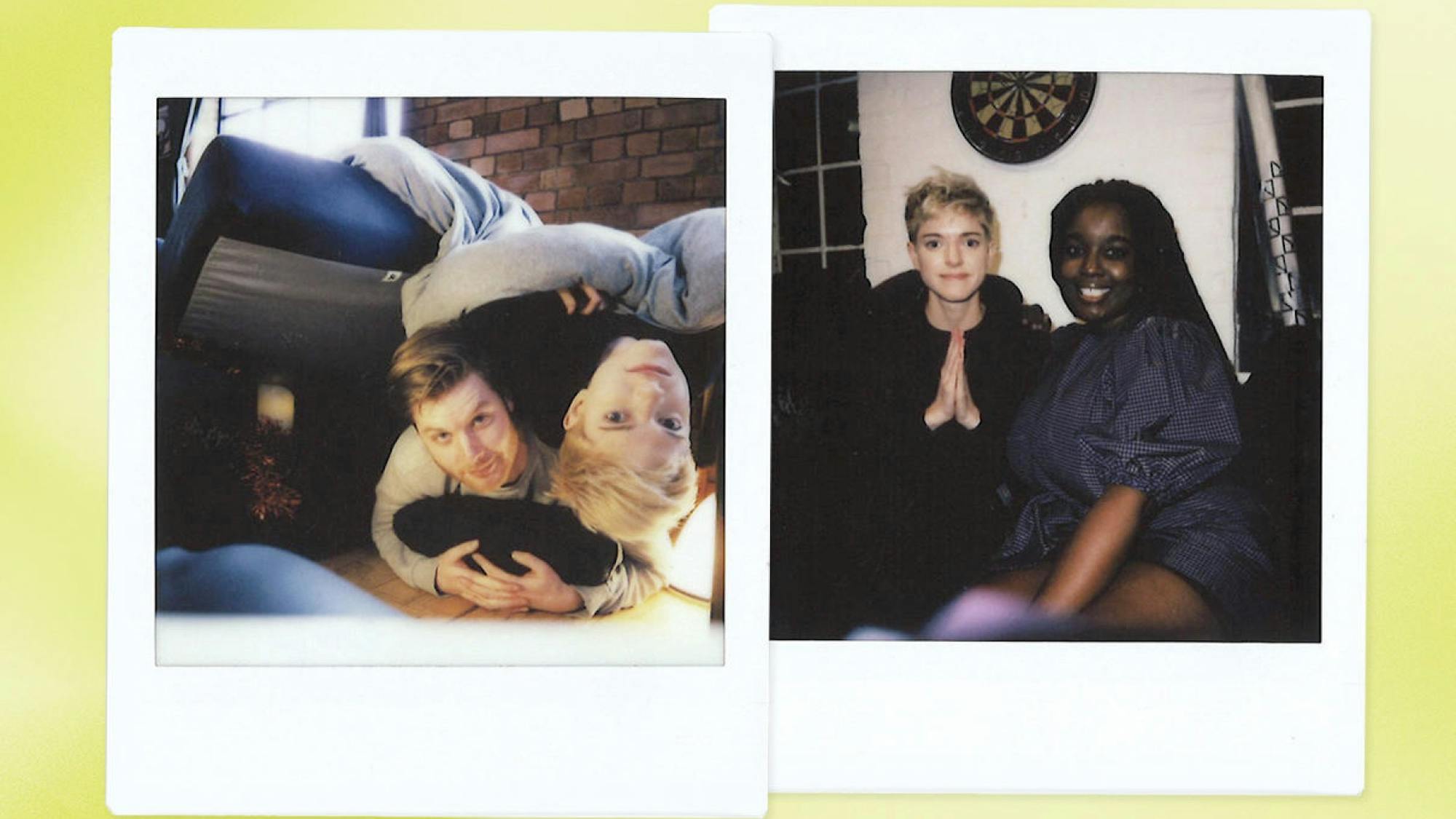 Emma Corrin: Hello there, Mae Martin! Very excited to be asking you some questions about Season 2 of your brilliant show, Feel Good! It's utterly gorgeous. I can't wait for everyone to watch it. To kick this off: How does Season 2 differ from Season 1, and did you always know where it was going to go?
Mae Martin: First of all, hello, Emma. Thank you for asking me these questions. It is funny to be formally speaking about my show when I have been texting you about Married at First Sight Australia, predominantly. So, Season 2, I think, delves deeper into the why of its central characters — why Mae, George, and Phil are the way they are. Hopefully the answers are messy and complicated, like life and like Married at First Sight Australia. I think Season 2 deals with trickier issues but offsets that with more ridiculous jokes. We always knew roughly where it was going to go because we always wanted it to be two seasons.
I know a lot of the show draws on your personal experience. Did you learn anything new about yourself or about these moments of your life through creating the show and playing yourself?
MM: I hope I learned something. In the eye of the storm, when you're making it and doing a million things at once, it's hard to step back and think, What am I learning? But I absolutely learned through the writing process. Being forced to think, How would someone who is dating me feel when I behave in this way? is a pretty helpful and brutal tool for self-examination. I think you have to be as brutally honest with yourself as possible, and Joe (my co-writer) and I tried to force each other to do that throughout the writing process.
Would you rather be a sloth or a bee, and why?
MM: I was hoping you would ask this. I would absolutely rather be a sloth. Did you know that they can hold their breath underwater for 45 minutes? Forty-five! That is longer than a dolphin can hold its breath, which doesn't seem fair at all. One of the many problems with bees is that they communicate with their hive through the medium of dance. This is my nightmare. Imagine having to convey sad news with dance — "The forest is on fire!" or "Brian the Bee is dead!" — pathetically gyrating your hips in front of everyone you know, through tears.
Apart from drawing on your own experience, did the show have any other influences?
MM: I have my pantheon of influences who have been integral parts of building up my brain and personality, so they all have to factor in there somehow — everyone from River Phoenix to Bette Midler to Conan O'Brien to Paul Reubens . . . Rob Reiner movies, Christopher Guest movies. It's an eclectic mix. I also feel like I'm influenced by music a lot. It's a weirdly tough question.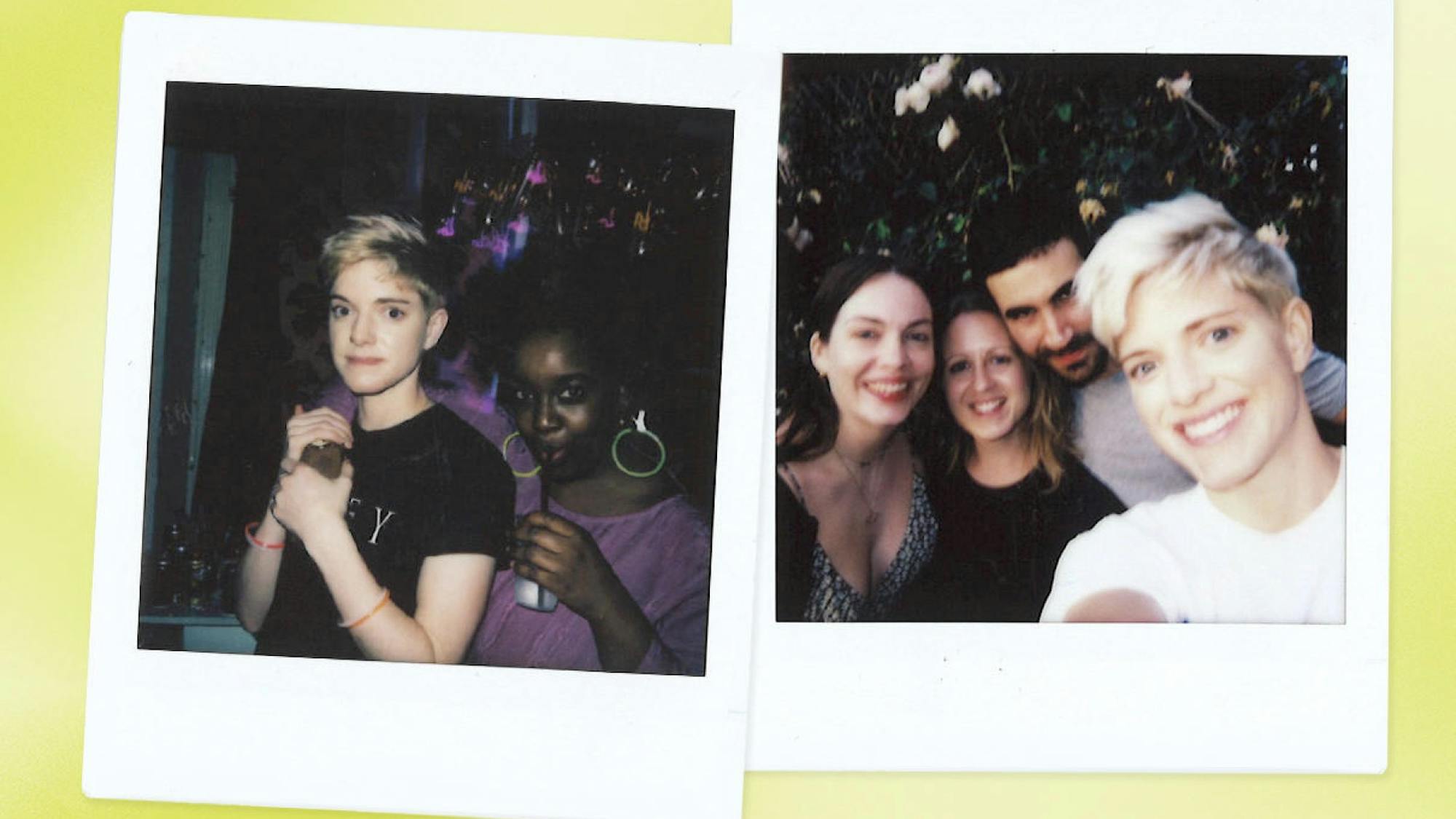 The soundtrack is so good. What's the process of putting it together? Do you have a favorite song from the show?
MM: Thank you! We have amazing composers, Charles Watson and Rob Jones, both wicked musicians in their own right. They're so collaborative and let me come up with some chord progressions and stings! On top of that, during writing I spent so much time thinking about some of the crucial commercial tracks we used. The most exciting thing was getting to work with Half Moon Run, my favorite band, based in Montreal. Using a ton of their music really helps give this season a cohesive vibe. I have other great Canadian stuff on there, like Leif Vollebekk and Kevin Drew from Broken Social Scene. Favorite song: "How Come My Body" by Half Moon Run. And also "Jealous Guy," the Donny Hathaway version, which I've always wanted to use in a sex scene and was finally able to.
I feel like Season 2 offers even more commentary on modern relationships — how we love each other and ourselves in the world amidst all this chaos. What do we learn from Mae and George's relationship and also their individual journeys?
MM: Hmm. Well, I like the ambiguity of whether or not they are right for each other, ultimately. I guess the main thing they have to learn if they're going to make it work is that they can't make each other happy without doing some work on themselves first. I mean, I know it's generally understood in the world that you have to love yourself before you can love somebody else, but it's easier said than done. I think it's taken me a while to realize that in my own life.
Hopefully the answers are messy and complicated, like life and like Married at First Sight Australia.
I love Phil's storyline this season. It's so moving. Tell me a bit about how you guys developed his character and where he ends up. I've been thinking a lot about the importance of chosen families as we get older . . .
MM: We loved having the space to really think about Phil this season. We never wanted him to be simply a "kooky flatmate"-type character, and we knew that there was real depth and sadness to him because why else would the stakes feel so high with him in Season 1 when he was so desperate for Mae and George to stay together? He was always really invested in building a family in the house. It's such a joy to write for Phil Burgers, who plays Phil. He has the most amazing presence, and looking into his eyes is like jumping into a whirlpool in the Bermuda Triangle: It's wild and there's a lot going on. I love him.
If the show was a poem, what poem would it be?
MM: I'm a big poetry person, as you know, so I've sat for about an hour mulling this over and I still can't definitely decide. I'm going to go with this Rainer Maria Rilke poem, but I have about six runners-up that I wish I could include. Here's the Rilke: "Again and again, however we know the landscape of love / and the little churchyard there, with its sorrowing names, / and the frighteningly silent abyss into which the others / fall: again and again the two of us walk out together / under the ancient trees, lie down again and again / among the flowers, face to face with the sky."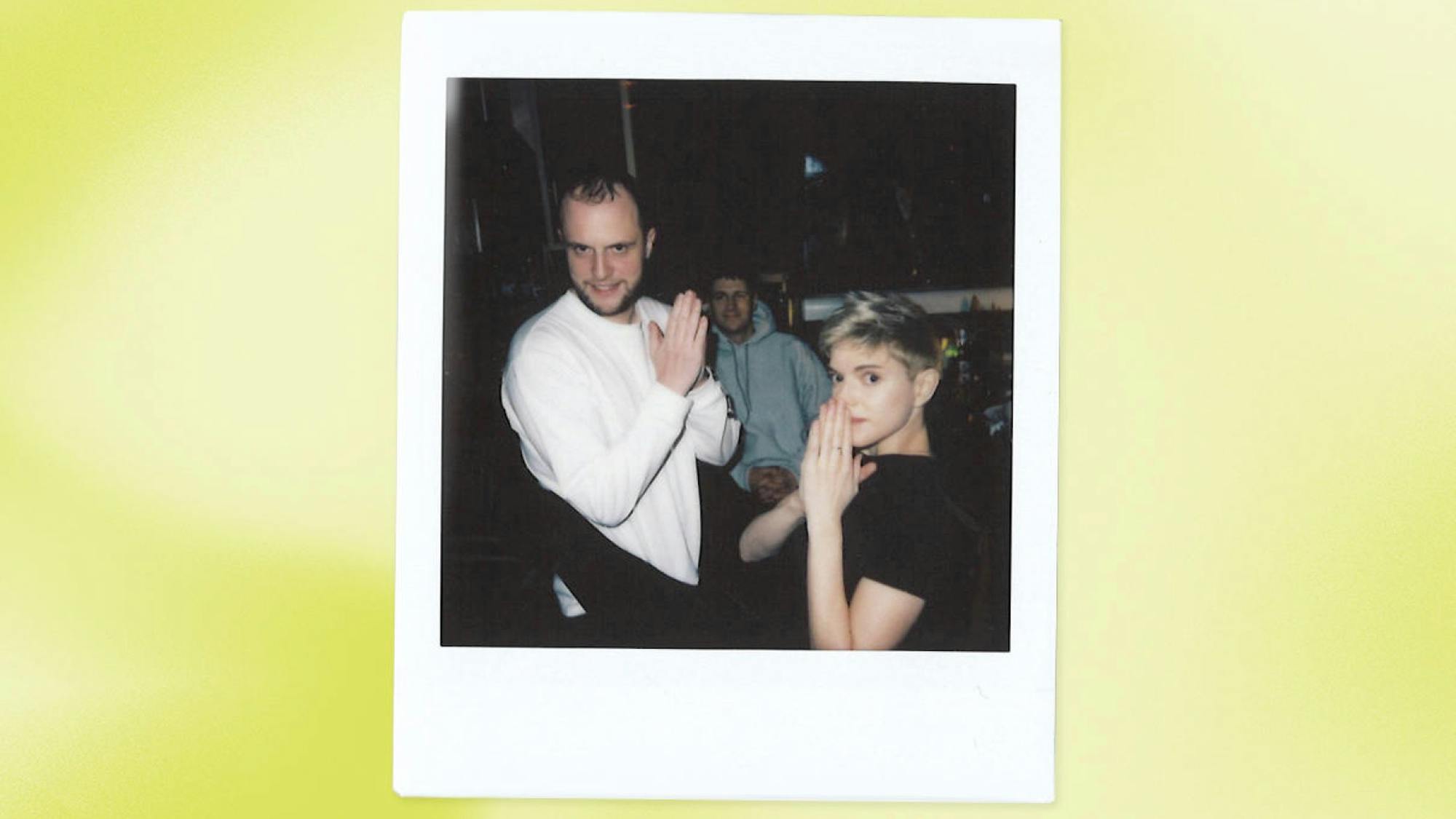 This season explores P.T.S.D. so well and helps normalize the experience of living with trauma on a daily basis. It's definitely something we all need to be talking about more. What would you say to people struggling with it to help them get through day to day?
MM: Therapy = key. Other than that, call it what it is, let people in, give yourself a break.
If you were stuck on a desert island with one character from the show and one prop, who and what?
MM: It would be bizarre if I didn't choose the fantasy girlfriend I wrote for myself, so one hundred percent George. And prop would be the bucket of worms from Season 1. Worms for bait to use on the island to catch fish to provide for myself and George.
You have many amazing jumpers this season. Did you have a favorite?
MM: Thanks for noticing. I know we share a love of a simple cotton hoodie, ideally gray or black. I wore a jumper that says "bonsai" on it, which was a fluke find in a vintage shop, and I like it because there is a running theme in this season about bonsai trees.
What's cookin' next?
MM: Gonna have a bath and do this V.R. game where I'm a mouse and I'm battling crabs.
If you and I were to play any two characters in a show or a film, what would they be?
MM: My first instinct was "Hanson biopic," but I don't know who would play the third brother. We'd also be quite good at playing Jedward. But actually, I think we could do a pretty great remake of My Own Private Idaho starring River Phoenix and Keanu Reeves. The campfire scene is one of my all-time favorite scenes.