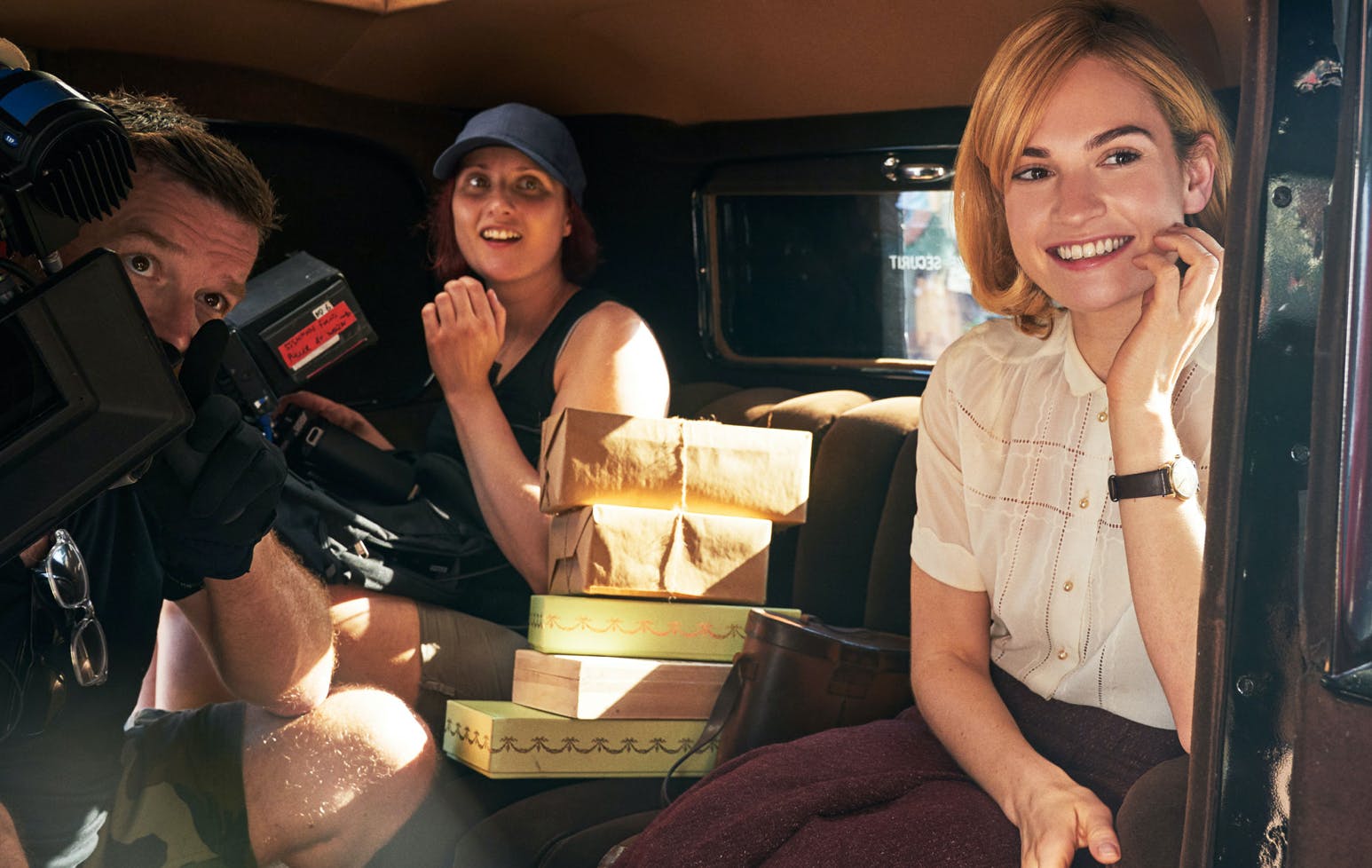 Lily James brings new energy to a classic story in Ben Wheatley's Rebecca.
Lily James, the actor at the heart of Ben Wheatley's retelling of the classic Rebecca, says she often lost herself in the sumptuous world that the director created. In the golden glow of the French Riviera, her character embarks on a passionate love affair with the dashing, wealthy widower Maxim de Winter (Armie Hammer). Newly married, the pair return to Manderley, Maxim's majestic family estate, and it's there that the fantasy quickly transforms into something more foreboding.
The specter of Maxim's deceased first wife, the often mentioned but never seen Rebecca, looms over every imposing inch of Manderley. "It's amazing to have a film called Rebecca about this woman that you never see or meet," says James. "The whole thing has this air of mystery and of being desperate to know this woman. You're either drawn to her or trying to escape her presence."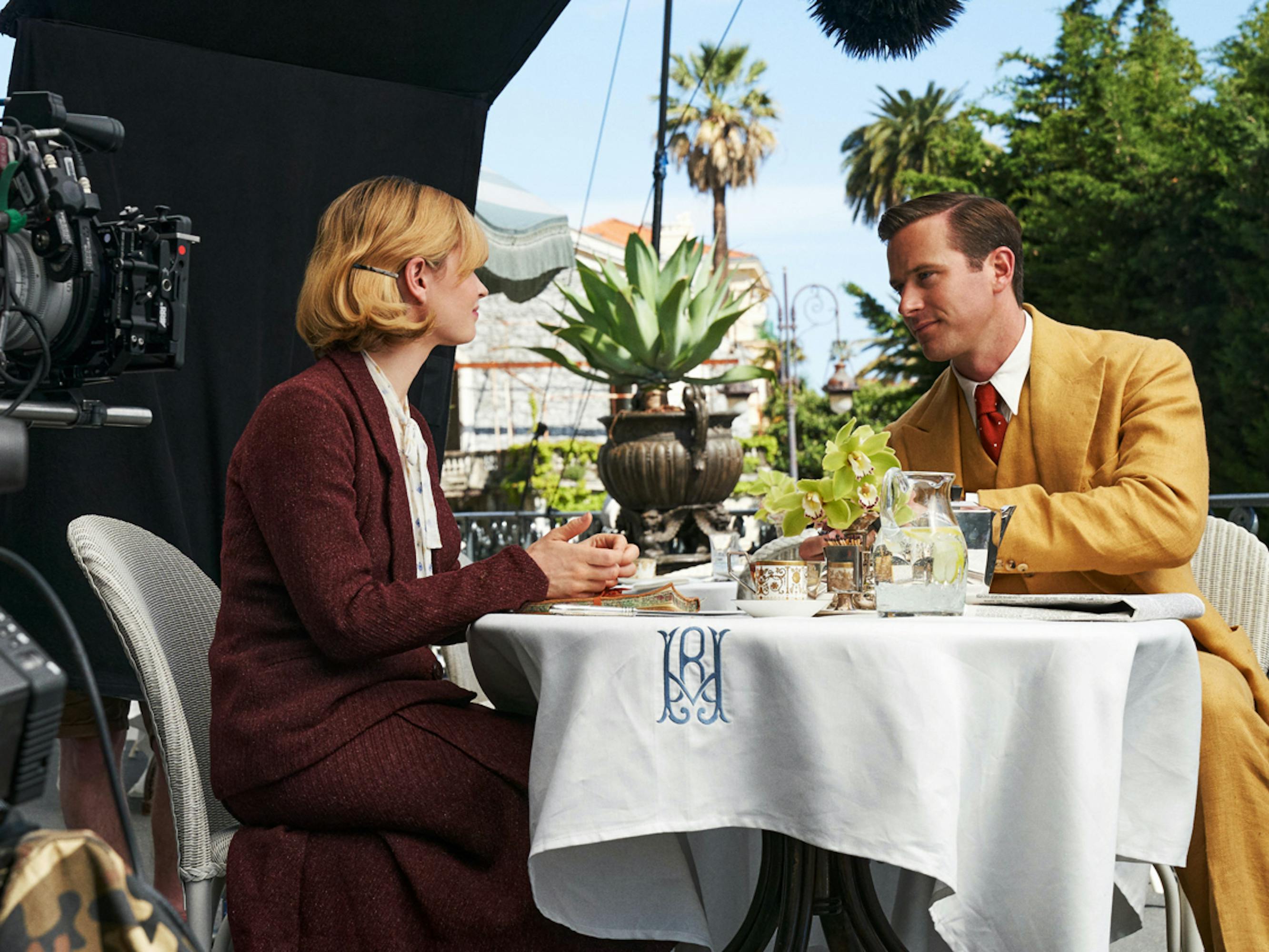 And then there is James's mesmerizing dynamic with five-time BAFTA nominee Kristin Scott Thomas, who plays Mrs. Danvers, the housekeeper who remains disturbingly devoted to the previous Mrs. de Winter. "I was so terrified the first time I saw her as Mrs. Danvers," James says. "But Kristin's incredible. The gothic romance of it at times feels larger than life, so we had quite a lot of fun with that."
James is no stranger to larger-than-life tales, having made her Hollywood breakthrough as the princess at the center of Kenneth Branagh's 2015 live-action Cinderella. She is equally well versed in the genre-bending 1938 novel by Daphne du Maurier on which Rebecca is based. "I read the book when I was about 20, and now I've read it over and over again," she says of the best-seller, which also went on to become an Academy Award-winning Alfred Hitchcock picture. "I love it so much. In some ways, it's been my lifeline. I just think it's so beautiful, the characters and the story. It's intoxicating."
You're in the mind of this character in the book. You get a sense of everything: of touch, of feel, of the ticktock of her brain.
Queue: You were a fan of Rebecca coming into this project?
Lily James: I think maybe I love it too much. You're in the mind of this character in the book. You get a sense of everything: of touch, of feel, of the ticktock of her brain. You feel drunk on these characters and on this house. You feel the sea and the forest and the grass and the flowers. You smell it all. It's really vivid. Ben Wheatley has captured that in a way where it almost starts to feel hallucinogenic. My character gets more and more drugged as this story goes on. She can't know what's true and what's not and what's happening to her and who's being honest, and it becomes overwhelming.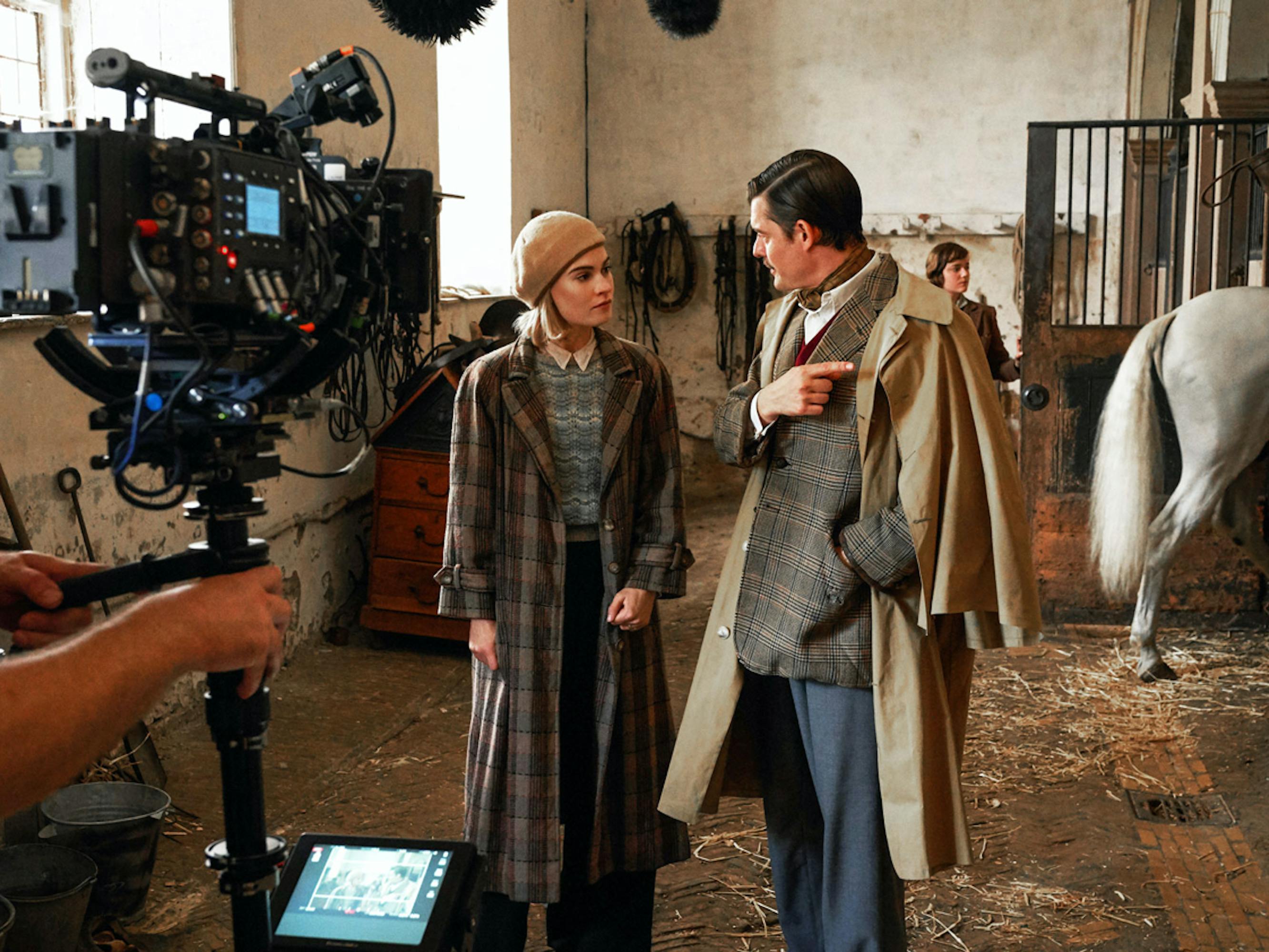 She begins the film in fairly modest circumstances.
LJ: You first discover her in Monte Carlo. She's what's called a "paid companion" for Mrs. Van Hopper, who is a decadent character played by Ann Dowd. Then she meets Maxim de Winter and very quickly becomes his wife. She arrives at Manderley and has to become the lady of this house. It's totally not her world. She's flung into this madhouse with Mrs. Danvers and the staff.
Mrs. Danvers is quite a formidable woman, and she is fiercely loyal to the first Mrs. de Winter, to Rebecca. They were almost incestuously close, even though they're not sisters. But Kristin Scott Thomas and I did manage to have loads of fun, even though we have a few scenes that are really intense. We were laughing at ourselves thinking that we were being quite hammy actors and really falling into the melodrama of it — because there's a lot of that in this story.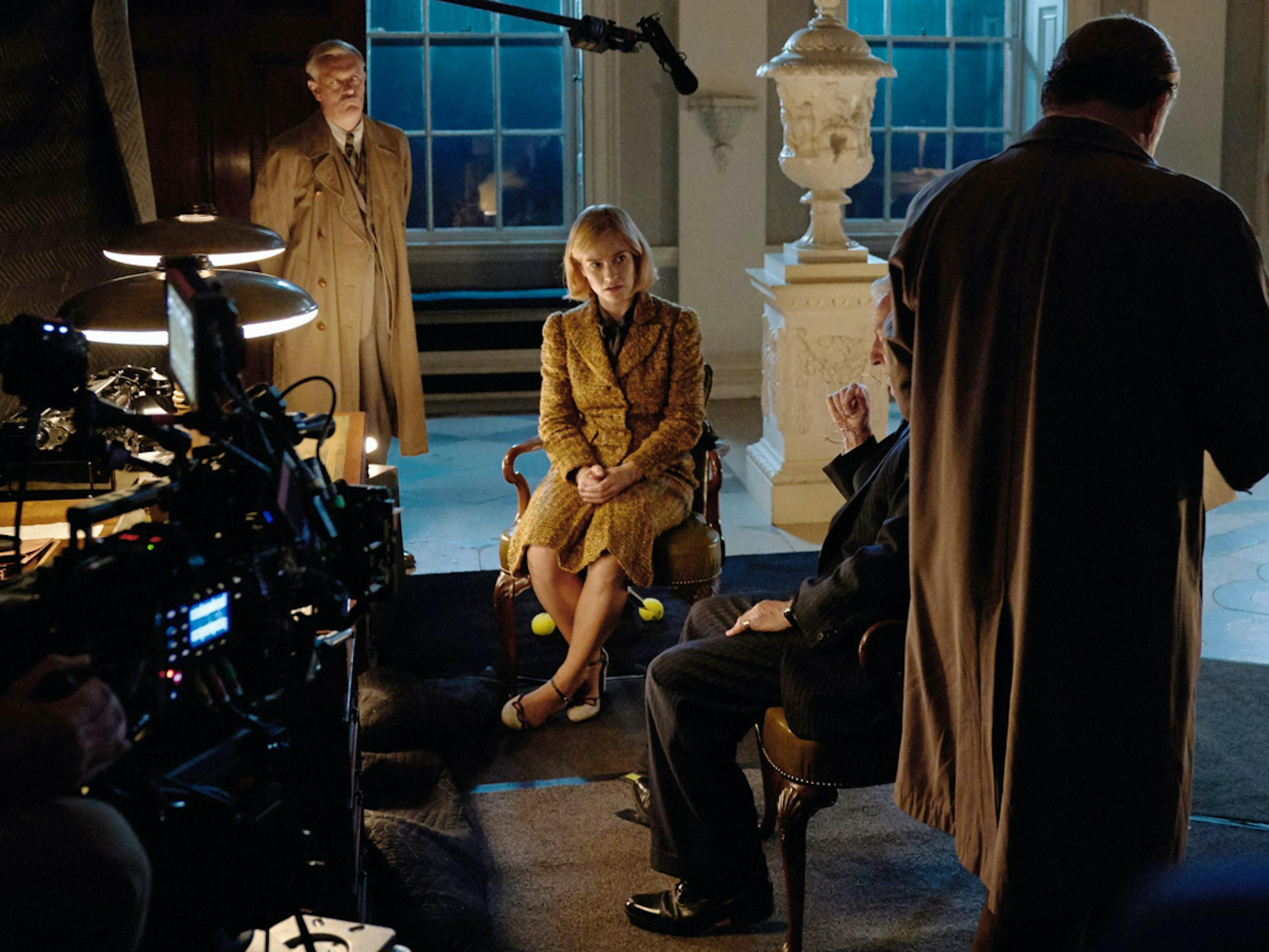 The book is so widely beloved. Were you concerned at all about taking liberties with the story?
LJ: There's certainly been license, where we've gone away from the book in areas and boosted storylines and characters. This film is like loads of different films in one. There's the love story at the beginning, then it becomes a ghost story, then it almost becomes a murder mystery detective thriller. Toward the end, Mrs. de Winter has to take on the role literally of saving Maxim's life. She talks in the book of doing absolutely anything to save this man she loves, and she does do almost anything. She goes rogue and she really takes control of the situation. I love the thriller side of it. Ben's really brought that out.
It's such a strong character in the book, Manderley. You have to fall in love with it.
The film is set in the 1930s, but the costumes created by Julian Day (Rocketman, Bohemian Rhapsody) feel strikingly contemporary.
LJ: My character goes on the biggest journey from where you meet her in these flannel, shapeless suits. Then you see her become a romantic heroine, and then the lady of this house. There are things I wear at the beginning where Julian wanted a Katharine Hepburn feel. I really like that because there's a boyishness to Mrs. de Winter as well.
There was a scene where it was me and Mrs. Danvers in Rebecca's bedroom, and I had on this amazing knit jumper that Julian found. And then I realized that with the wallpaper, it was almost like I was camouflaged. I disappeared into the room, and it was almost like what happens to Mrs. de Winter: Rebecca takes over, and she dissolves.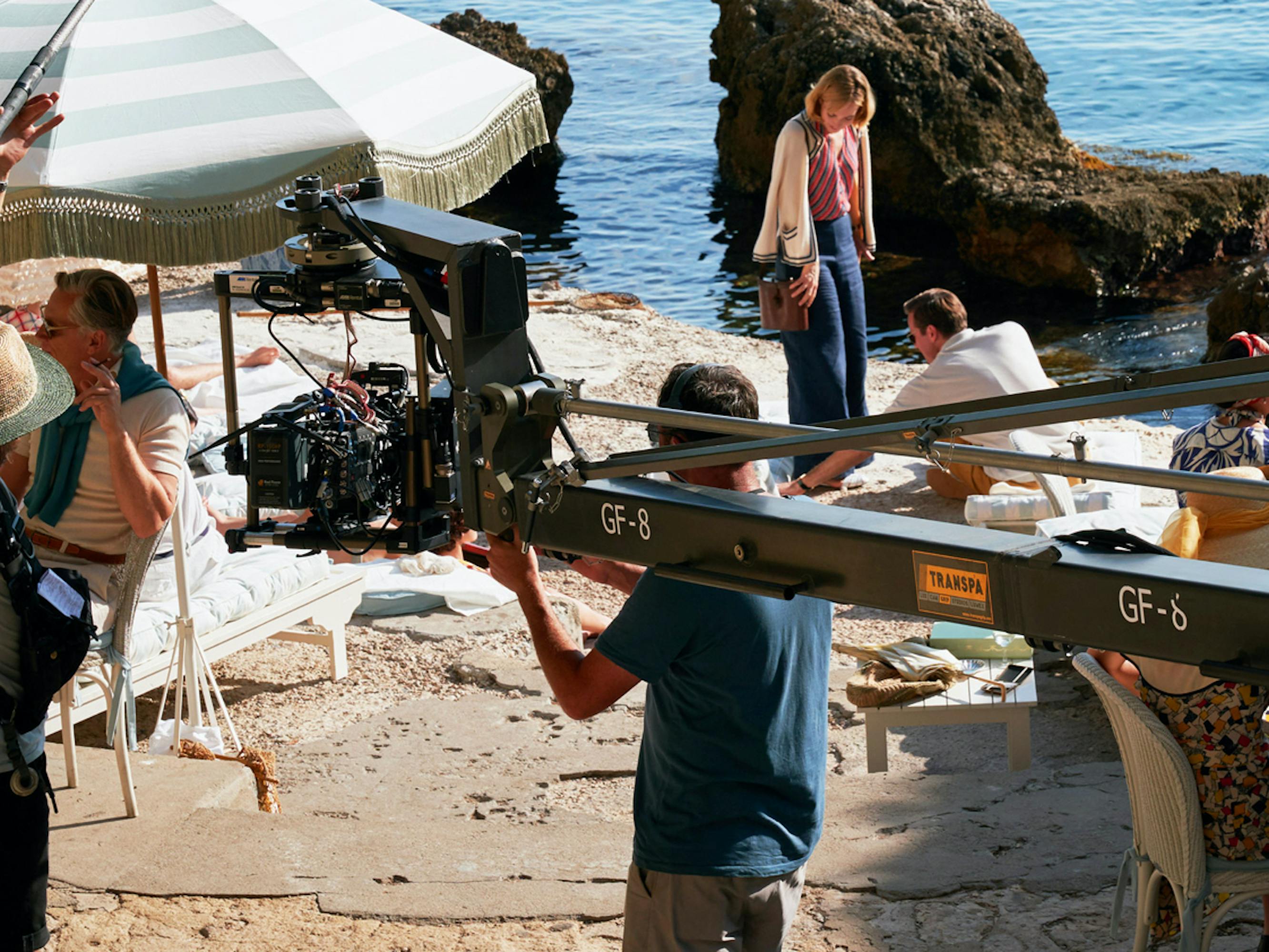 Can you tell me about one of the most prominent characters in the story, Manderley itself? What was involved in bringing that setting to life?
LJ: Manderley is made out of eight stunningly beautiful country houses and estates. And the grounds — I've become obsessed with flowers, with magnolia trees and jasmine . . . Again, talking about how this story makes you feel intoxicated, all these houses are so beautiful. It's such a strong character in the book, Manderley. You have to fall in love with it. You have to feel like it's something worth protecting.