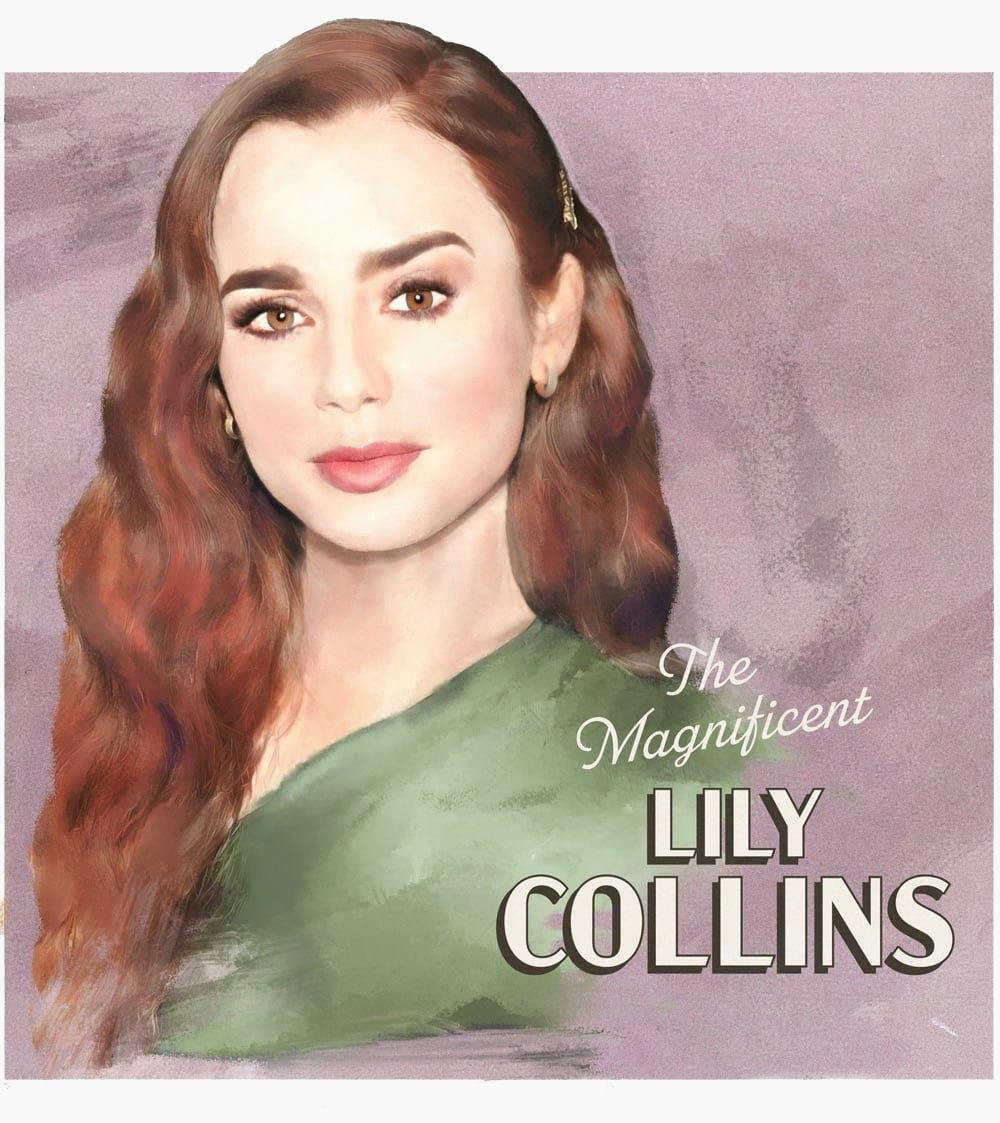 Lily Collins bridged past and present in one whirlwind year.
"I love watching Old Hollywood actresses speak without speaking," says Lily Collins, who stars as Rita Alexander in David Fincher's backstage biographical drama Mank. "It's in their eyes. It's in their reactions. The lingering shots allow you to breathe and emote and feel."
Collins's character, a bright and upright British stenographer, proves the ideal taskmaster for brilliant but temperamental screenwriter Herman "Mank" Mankiewicz, played by Gary Oldman, as he powers through a first draft of Citizen Kane while holed up in a remote ranch house. Behind the scenes, Collins says it was easy to develop a fondness for her estimable co-star. "Gary brought a playfulness that I wasn't expecting. I feel like my level of expectation now for a co-star has shifted because Gary just gives everything," she shares.
At 31, she has already worked with an impressive array of industry veterans, from director Bong Joon-ho inOkja,to Warren Beatty, who starred opposite Collins and directed her to a Golden Globe nomination inRules Don't Apply.She's taken on projects as disparate as the Snow White family adventure Mirror Mirror and the drama To the Bone, about a young woman struggling with anorexia. (Collins, a once-aspiring journalist, shared her own struggles with body image in her frank 2017 essay collection, Unfiltered: No Shame, No Regrets, Just Me.) The actor currently occupies the title role in Darren Star's delectable rom-com Emily in Paris, playing a young Chicago woman abroad for the first time. An immediate hit with audiences, the series has been renewed for a second season.
While Emily is very much a character of today, Collins says she relished the opportunity that Mank provided to immerse herself in a Hollywood of days gone by: "I treasure those scripts where you know that the stillness is going to speak such volumes. I love that about old movies: An audience can make decisions for themselves about how they feel."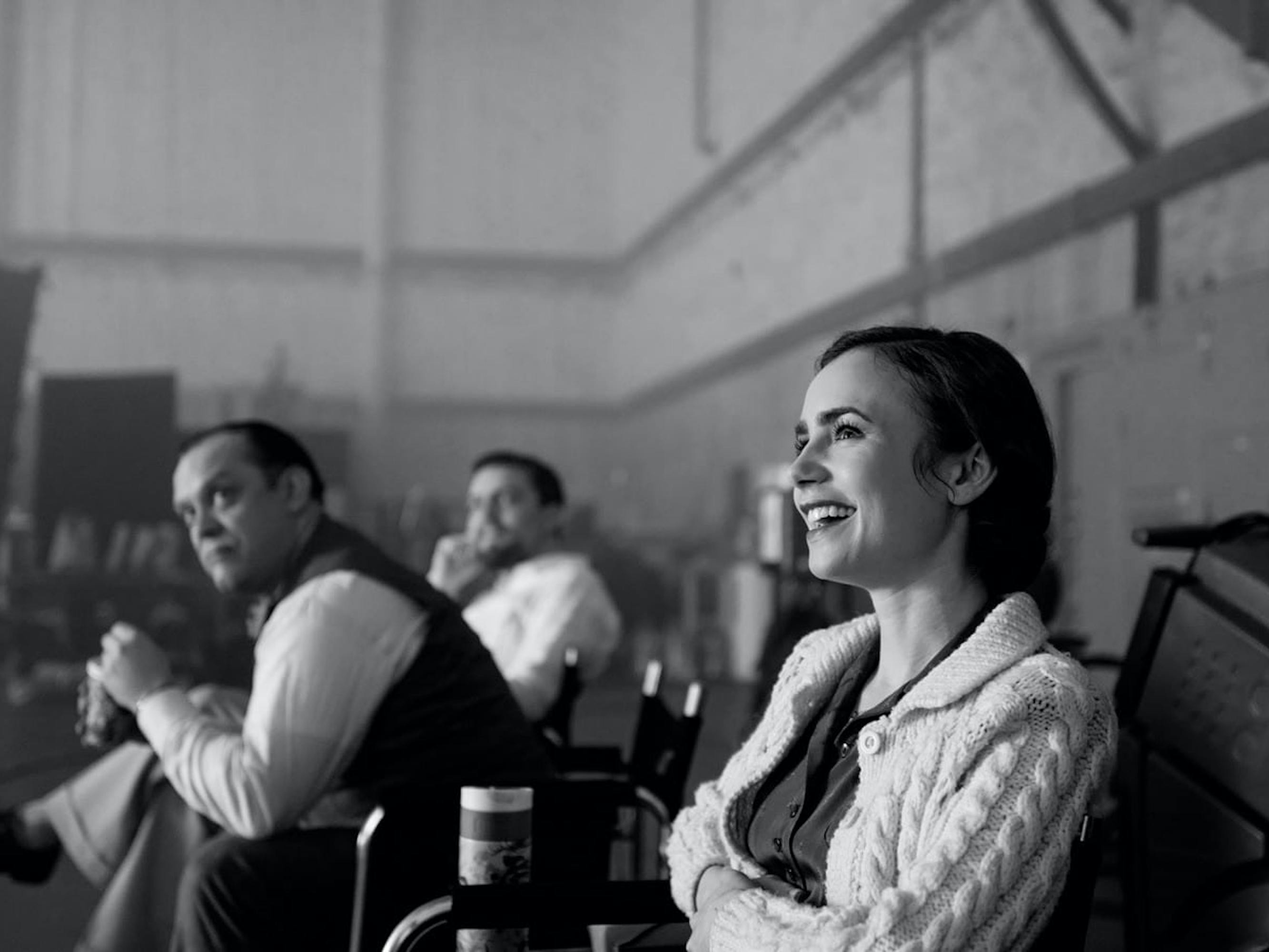 Queue's Krista Smith spoke to Collins for her podcast Present Company.
Krista Smith: You have a hit show. You're in a David Fincher film, holding your own with Gary Oldman. You got engaged. 2020 has been pretty big for you.
Lily Collins: If I look back at 2020, there's been so much negativity and so much darkness. At the same time, for me personally it's been the biggest year of self-reflection, self-growth, and introspection, and it's led to so much light. I know that there have been a lot of people that have suffered this year. The words "a lot" don't cover it. But for me, it really has been a year of things to be grateful for — most importantly, finding a person I want to spend the rest of my life with. I did not see that coming when I met him. And then to have it fall at the same time as these incredible experiences in my career? It's been interesting to share them in a world where we're all inside. I get to be with my fiancé, and do interviews, and then walk Redford, our dog, and take the trash out. I'm grateful.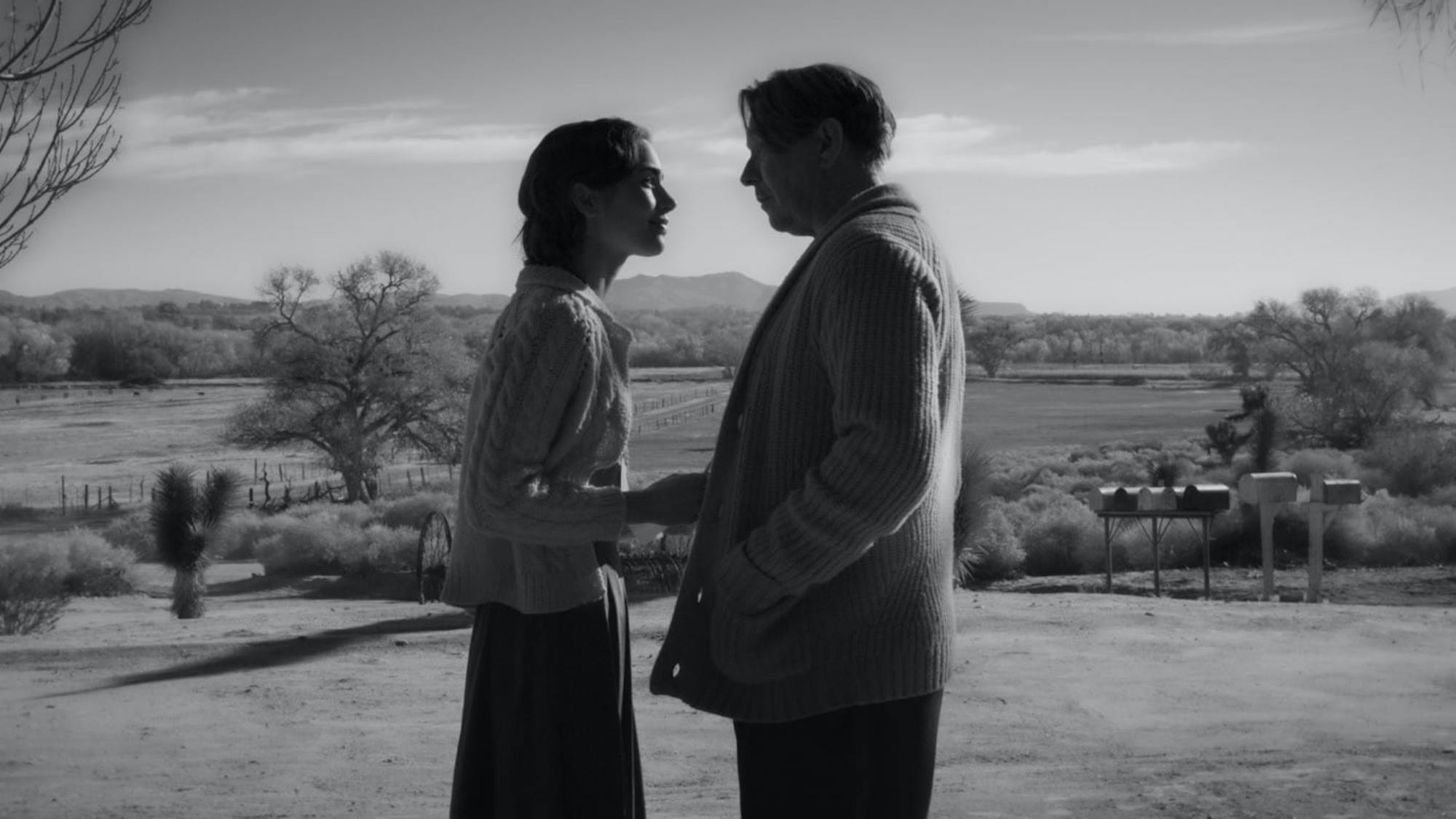 Let's talk about the work that you've been doing. In Mank, you play a real-life character (the movie is biographical, with some liberties). All your scenes are with Gary Oldman in this ranch house in the middle of nowhere. What was the exchange between the two of you actor to actor?
LC: I met Gary when I was about two years old on the set of Bram Stoker's Dracula. I came on set with my family because our family friends had written Dracula and Hook. They were shooting on the same lot, and my dad [Phil Collins] was in Hook. That's important in this story because there's that distinct memory as a kid of having this connection with someone. There's this nostalgia with Rita, who has never met Mankiewicz, but she has to feel this deep-rooted connection with him. You want to believe as a viewer that she truly respects and loves and admires this person in a nostalgic, familial way. That was already kind of in me with Gary.
I re-met him a few years ago at an event with his wife, Gisele. I just went up to him and said that I deeply admired his work and respected him greatly. Cut to: I'm in a room with him rehearsing for Mank. These little tidbits of history that we had allowed me to draw a familiarity with Gary into Rita and Mank. Rita believes in the good in people, and she really has love and respect for this man.
Working with both Gary Oldman and David Fincher, there is an attention to detail and specificity that is required. Did you respond to those demands in ways that you didn't anticipate?
LC: I have worked with other filmmakers who also like doing it until it's right. Genuinely, if I'm going to be playing with the best of the best, I want to play as long as I'm allowed to. I want to learn as much as I can. I'm going to come to set even when I'm not working, because God knows I'm going to learn so much just by watching. If David wants to try something else, I'm going to try it.
There's one scene where I've read the letter that my husband is presumed lost at sea. Gary makes a joke, and I run out. We don't know how long I've been out, but I've had to think about what he said and have a good cry. I come back, and I walk up to the doorway to say that he was right, but also to give him a bit of a berating. I think that was the most [takes] that we did for one scene for me, but it's because we were like: How much anger is she bringing in? How much sadness is she bringing in? Do we think she wants to be a bit meaner here? There were so many ways to go. It's a creative game that I love to be a part of. And if someone's willing to bet on me to play that game, I'm going to play it, and I'm going to have fun with it.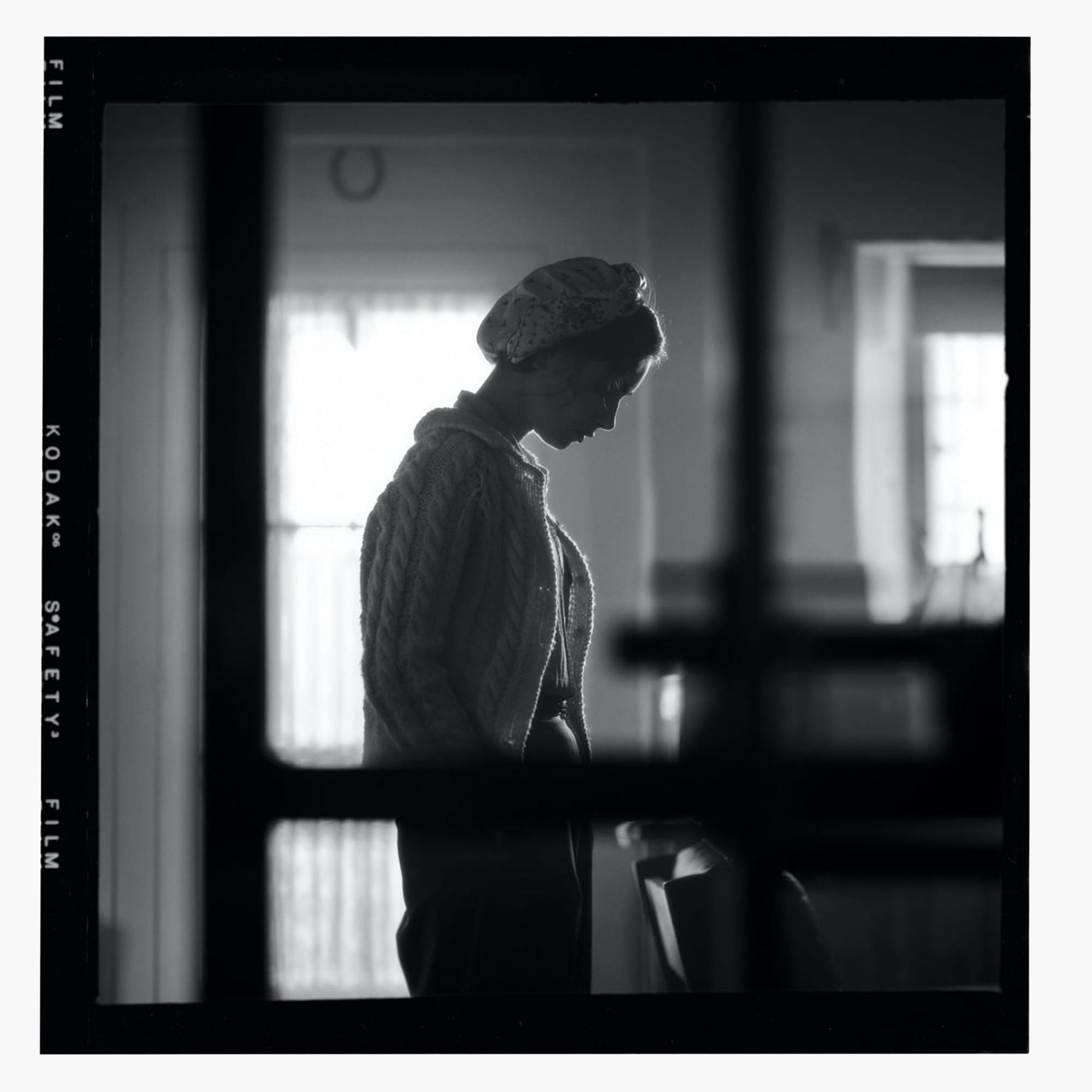 I am opening up way more. I got really tired of feeling like I was trapping myself.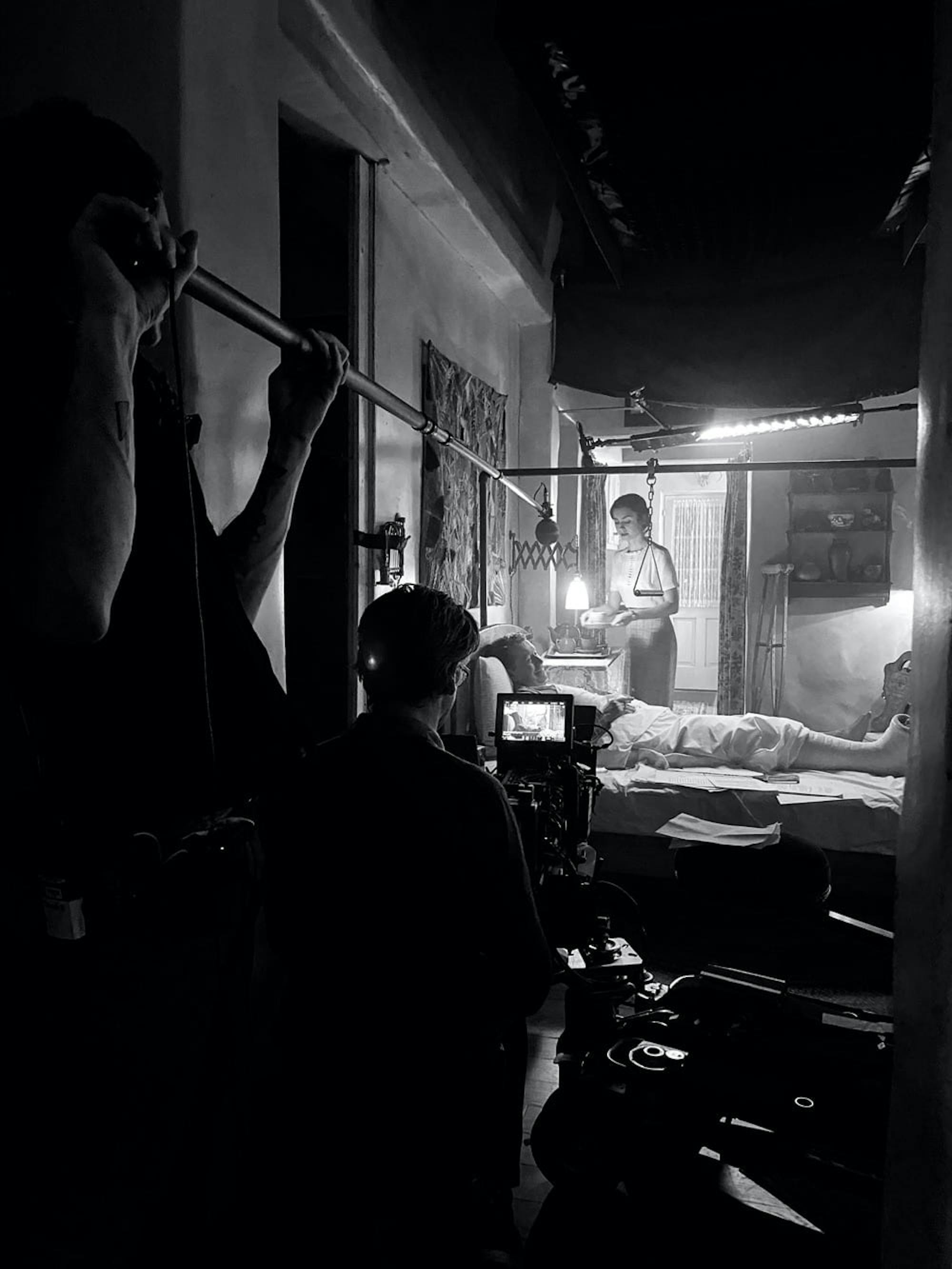 You were shooting Mank at the same time you were filming Emily in Paris, flying back and forth. You're playing this naïve Midwestern girl, completely different from Rita Alexander. Were you surprised by the juggernaut the series became?
LC: Yeah. It was so interesting to play this bright, bold, slightly obvious girl from the Midwest in Europe and then go into a black-and-white world as a British woman in America. The two worlds could not be more opposite. To fly back and forth to play these two characters, it was physically exhausting but so creatively inspiring. I'd be devastated if I hadn't made it work.
We felt like Emily in Paris was something special when we were shooting it. When I first read the pilot, it had that classic feel of the rom-coms from the early 90s that I just devour but that don't really get made anymore. Darren Star, Paris, [costume designer] Patricia Field — it was this recipe for yumminess. Then having it come out when it did, I think that it was far enough along in quarantine... people were craving escapism and travel. At least, my Pinterest feed as well as my Instagram feed are just pictures of pretty places that I want to travel to one day.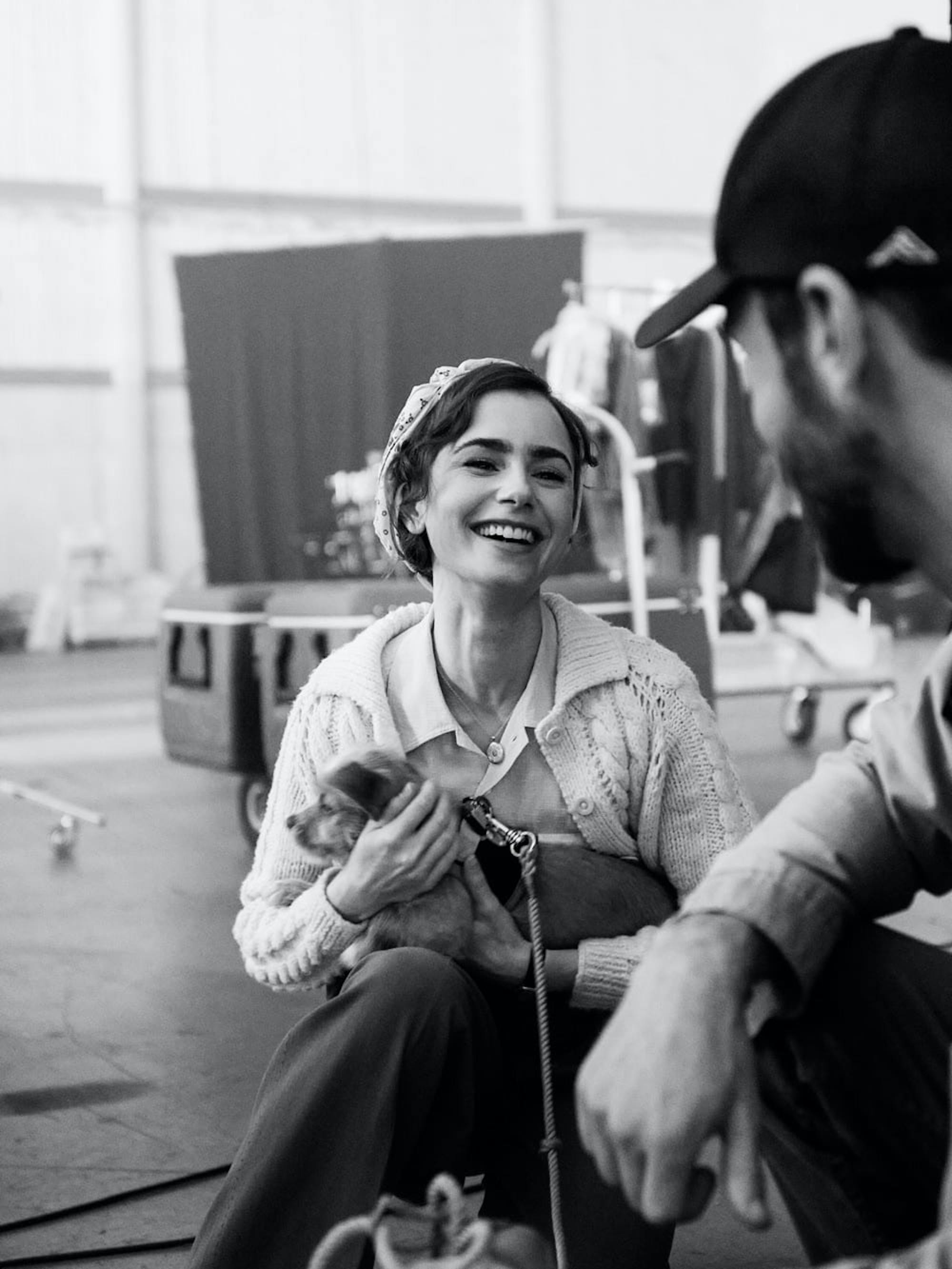 The clothes in Emily in Paris are so ridiculous and fun and fabulous.
LC: I don't even know how I wore those heels every day. I did a quarantine photo shoot where I had to wear heels, and I don't know if I permanently messed my foot up or pulled a muscle because I hadn't worn heels in so long. I now look at Emily and I'm like, How did I run around the streets on cobblestones in those crazy heels 24/7? For Season 2, my feet really have to get used to wearing heels again. I don't know how that's going to work.
You have millions of followers on Instagram, are a major presence in the fashion world with Lancôme, and you're coming into your own as a serious actor. You're opening up more as you get older.
LC: I am opening up way more. I got really tired of feeling like I was trapping myself. I thought, Well, if I just put everything out there, and own my own story, and can feel free, then I'll have less judgment on myself. I spoke about my experience with eating disorders. It was quite miraculous in that I was writing my book at the time and I wrote the chapter where I finally discussed it — and a week later I got the script for To the Bone. No one had any idea that I was writing a book at that point, so to me, that was a sign from the universe saying, This is something that's bigger than you.
As an actor, every project you go to, you have to take on a character. I had too much baggage as Lily. I had to let that baggage go in order to take on the baggage of any character that I played. I'm a private person, but I have found that the more I let go and am open, the more light has come into my life. Life's a weird process. I'm still learning as I go.