When Laura Linney signed on to star in Netflix's searing crime drama Ozark, the stage and screen veteran had only the vaguest sense of where the character of Wendy Byrde might go. Linney wisely chose to play the long game as she charted Wendy's path from suburban Chicago housewife to riverboat casino owner in the employ of a Mexican drug kingpin. From the start, she made artistic decisions predicated on the hope that she would ultimately have the opportunity to explore the depths of Wendy's psyche. 
"You have to trust that you're going to have time for something to roll out," says Linney, who in July received her second consecutive Emmy nomination for her work on the series. "There was no guarantee of that. I made decisions that I didn't know would pay off. Fortunately, they did. That's the benefit of doing something that goes on year after year, particularly if you're working with people whom you trust and who trust you."
Linney's journey to Ozark began over coffee with executive producer and co-star Jason Bateman, who won an Emmy last year for his work directing the series. "The thing I was focused on by trying to land Laura was what she would represent internally and externally about the show," he remembers. "She is unapologetically real and serious. You can tell she is going to play the character and not hold your hand and throw it to the back row. She is just so restrained and so classy with the way in which she goes about doing what she does. I knew that authenticity was going to be important for what this family is going through. She has to be this real person, she can't be somebody doing a lot of melodrama."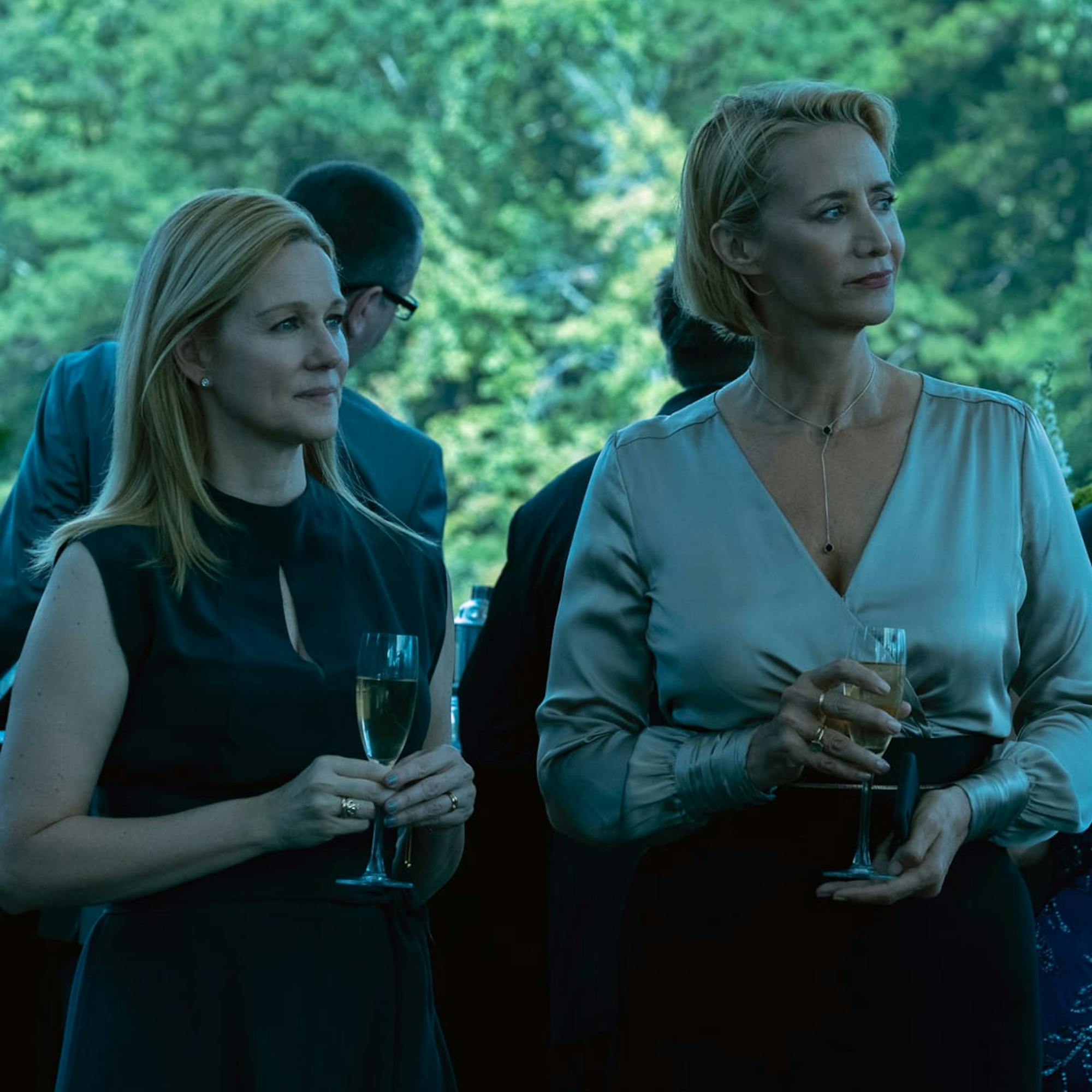 Season 3 places Wendy more firmly at the center of the series than ever, as her political acumen and sheer ruthlessness prove that she has what it takes to survive. It's something she shares with the series' other richly drawn female characters, including Julia Garner's Ruth Langmore, Janet McTeer's Helen Pierce, and Lisa Emery's Darlene Snell. "Laura's capable of anything. This truly is an ensemble show, and this season you saw that benefit the show with Laura carrying even more water," says Bateman. "It's just a fantastic season because of her ability to take that character further and further, with seemingly no effort." 
Linney's past work speaks for itself: She's a three-time Oscar nominee — for 2000's You Can Count on Me, 2004's Kinsey, and 2007's The Savages — and she's won four Emmys for her work on Frasier, The Big C, Wild Iris, and the miniseries John Adams. She also has four Tony Award nominations, for starring turns in The Crucible, Sight Unseen, Time Stands Still, and most recently, The Little Foxes.
"Laura gets up and reads the script front to back every day," says Ozark showrunner Chris Mundy. "Not the day's work — the whole thing. It's really incredible, and she doesn't advertise that she does it. She just does it. She's so prepared. She's so generous and always elevating what she does to help elevate the work that everybody else is doing as well. I just thought her work was so good for so long. You have this idea that she seems so smart, and she's a class act, and she's professional. Then you work with her, and she's more than you would've even guessed before you met her."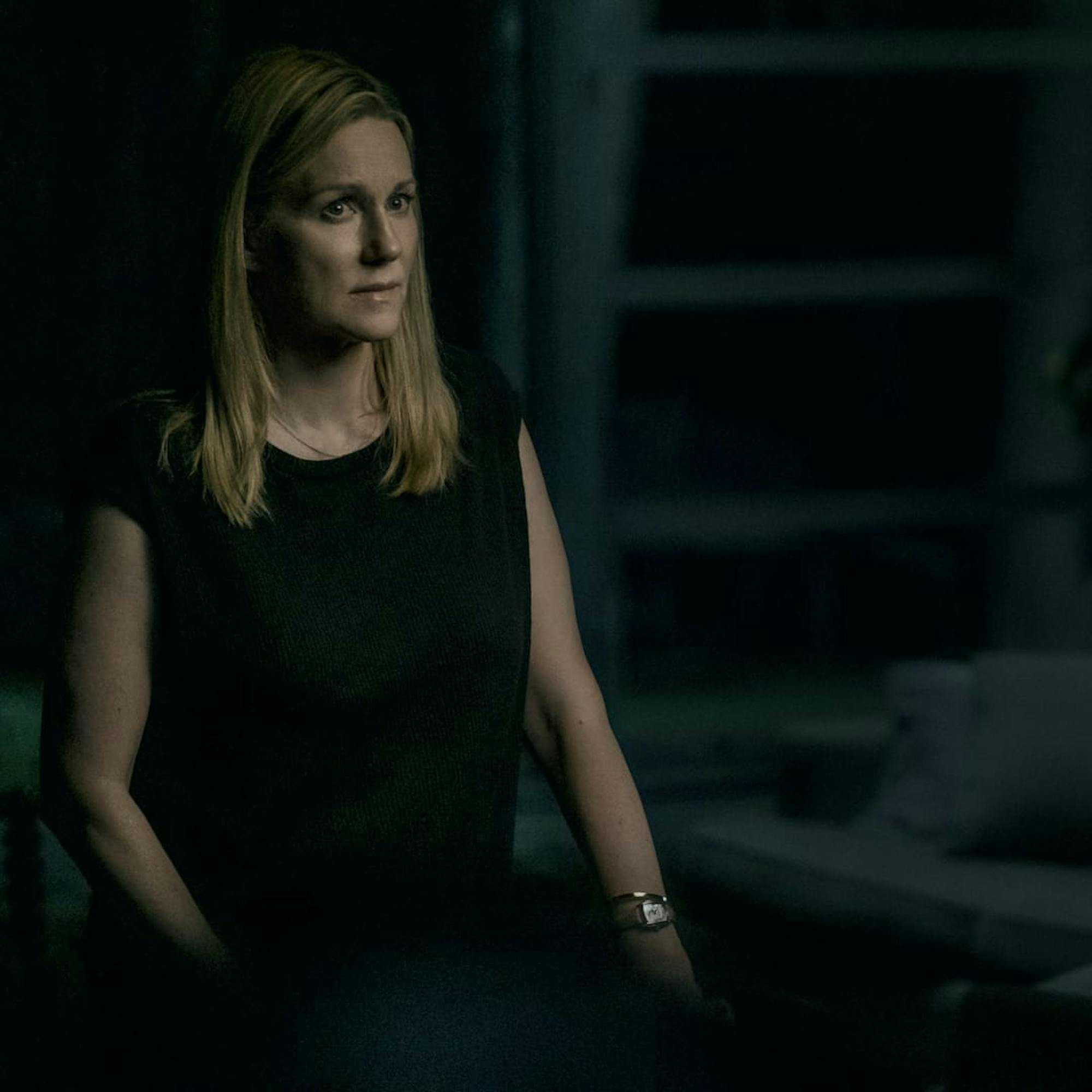 It was onstage where the New York native and Juilliard graduate developed her unparalleled work ethic — and realized that acting truly was her calling. She'd been cast in Donald Margulies's Sight Unseen as German journalist Grete, a small supporting role with only two real scenes. (Years later, she would return to the play in a performance that earned her her second Tony nomination.) "Something happened to me in the run of that show," Linney says. "Listening to the play every night backstage (the wonderful Deborah Hedwall and Dennis Boutsikaris were in it, and Jon De Vries), I would have a sense of where my story fit in the narrative. It just felt right. I can remember taking the bus home, feeling like, Oh my God, I'm a professional actress!
Linney initially had reservations about working in front of the camera, but she gradually realized that film and television offered their own unique artistic challenges. "I was just scared of it," she says. "I had a great, great agent who very slowly pushed me into doing tiny little things in movies. Really, the best decision I made was to cast my net wide and do as many different things as I could, under as many different circumstances as I could. It's exciting and keeps me engaged and keeps me a student, which is really where I'm most comfortable."
You know that you've been handed something of value. you want it to be as good as it can be.
That desire to grow and learn from her co-stars has been a through line in Linney's career — one that extends to her time on Ozark. "You always learn things from whomever you're working with," she says. "Everyone works very differently, and once you're not afraid of that, then it's great fun because then you can really be open to learn. Sometimes people will be thrown by how someone works. It doesn't jibe with them; they're afraid it's going to get in the way of what they want to do. That's just baloney. You have to be secure enough in your own work to really watch and see what someone else is doing, and see if there's something there that inspires you."
Actor Tom Pelphrey experienced just that sort of creative exchange working opposite Linney this season. He spent hours in the tight confines of a minivan with her, performing emotionally demanding scenes in the role of Ben, Wendy's bipolar brother whom she is desperately trying to ferry out of the Ozarks and away from danger.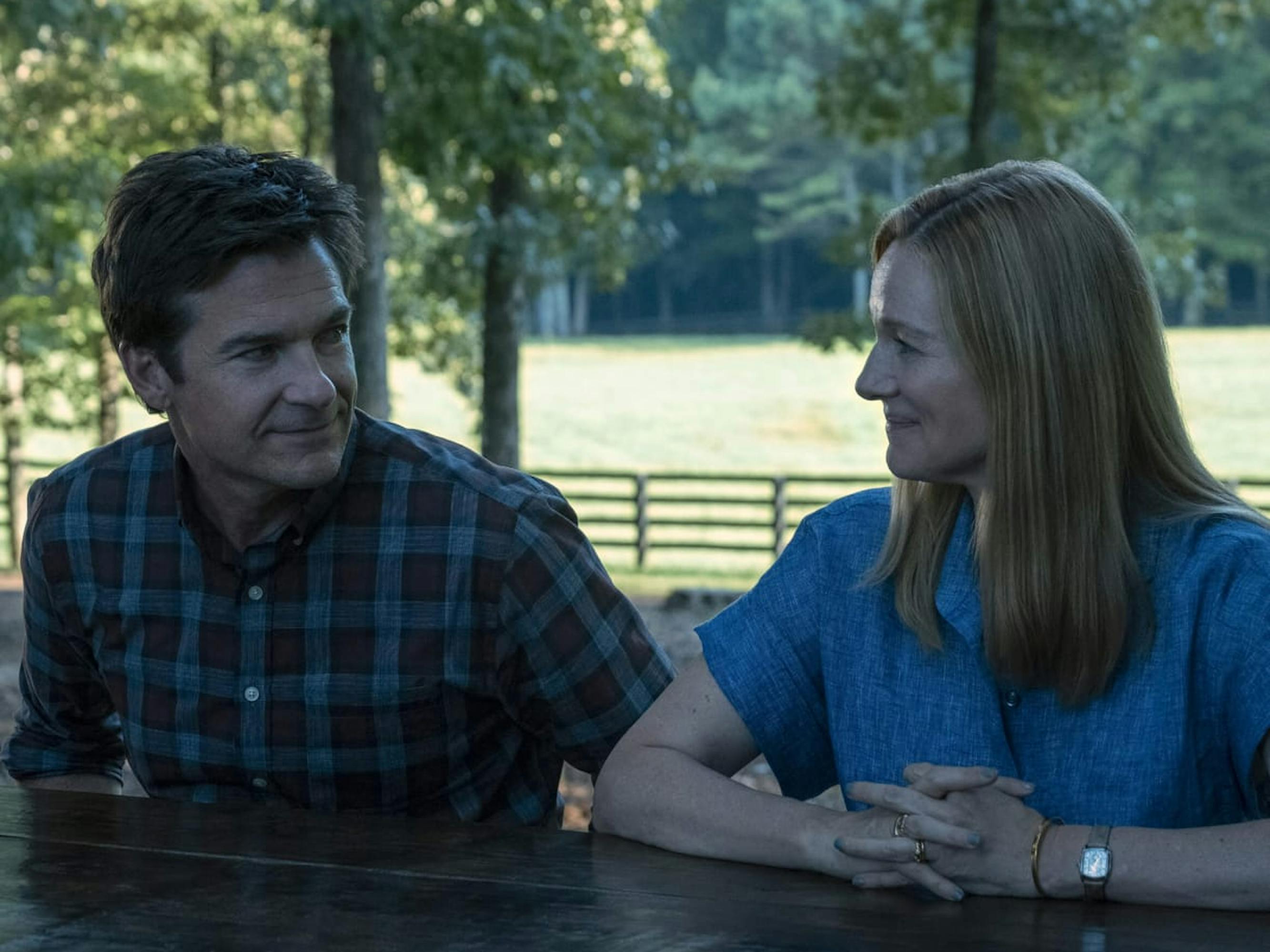 "She's so smart and she's so sharp, but she leads with kindness," Pelphrey says. "Feeling really comfortable with her can start to show up onscreen — because we're supposed to be playing a brother and sister who've had all these crazy adventures as kids, and who have all this love and anger and hate and drama and history. Some of those scenes in the van . . . just the way Laura said something, it would affect me. All of a sudden, there's a response that I was not anticipating at all, the scene plays out a different way. Those are the gifts; that's what you want every time. And those are the kinds of gifts you get when you work with an actor like Laura Linney." 
In the end, Wendy determines that her unpredictable sibling is too great a threat to her family's partnership with the cartel, and she makes the heartbreaking decision to order Ben's murder. The act leaves her shattered, and Linney, her body racked with anguish, disappears into Wendy's grief. She delivers a performance so raw, so affecting, that it's simply astonishing to behold."
It's funny, a lot of people ask me, 'Isn't it hard? Aren't you exhausted?'" Linney says. "The fact that everything is aligned correctly on the Ozark set makes it not hard. There's nothing in the way. You have a great character to play, within an ensemble of great characters. You know that you've been handed something of value. You want it to be as good as it can be."