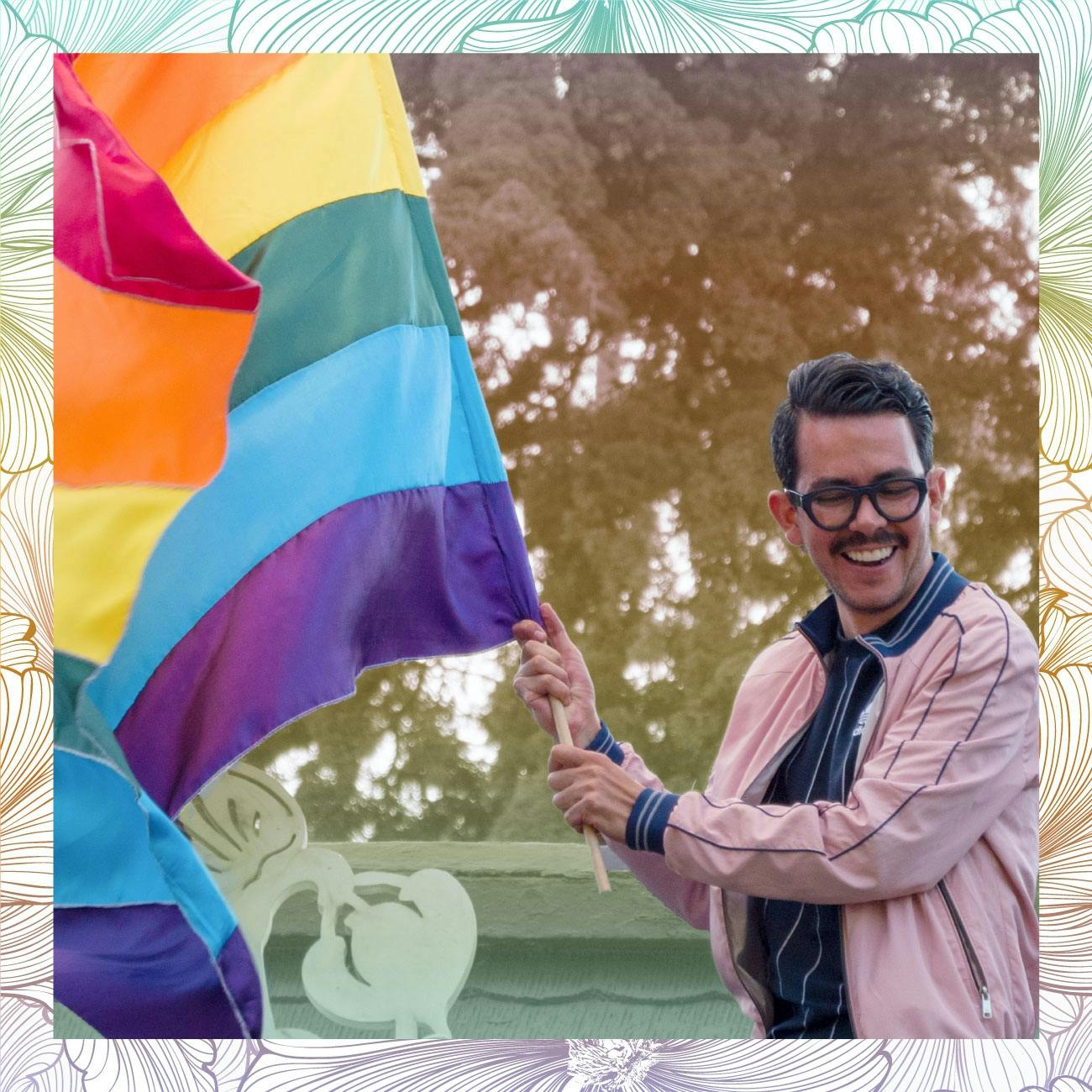 Through three soapy, subversive seasons, Manolo Caro's La casa de las flores brings to life a queer and colorful vision of Mexico.
There is a fabulous, freewheeling vibe to Manolo Caro's La casa de las flores (The House of Flowers). It's there in the gilded elegance of its titular flower shop, and in its identically named drag cabaret. Bringing those two spaces together — the former a family business catering to the residents of an affluent neighborhood, the latter a safe haven for its queer employees — was central to how Caro first envisioned his Mexico City-set series: "I only ever really wanted to tell a story about a nontraditional family ruled by double standards," he says.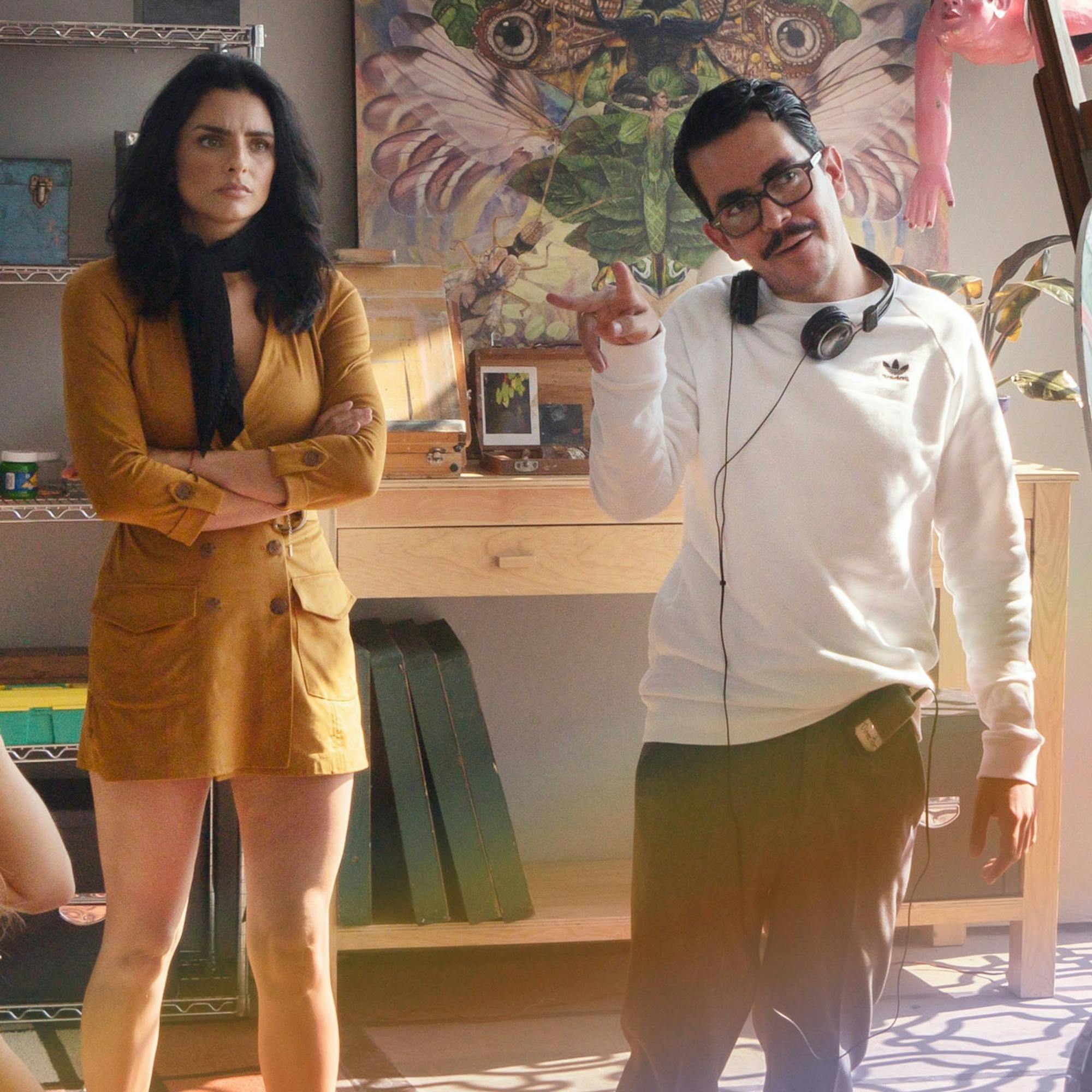 Fans who follow the De la Mora family throughout the show's three-season run see Caro's characters grappling with how to reconcile those two seemingly incompatible environments, squaring a public-facing conservatism with an increasingly progressive set of ideals. La casa de las flores breaks new ground because it keenly weaponizes one of Latin America's most beloved genres: the telenovela. Storylines about bisexual love triangles, cults, and lustful priests go hand in hand with corruption scandals, jail time, and secret pregnancies. Caro even recruits Verónica Castro, a legend of Mexican telenovelas, to play Virginia, the conservative De la Mora matriarch, who finds herself selling weed alongside floral arrangements, all while trying to keep up the picture-perfect-family façade she's perfected over decades.
He had such confidence in what he wanted.
Gabriel Nuncio, on Manolo Caro
By exposing those sorts of double standards, Caro creates a portrait of a different kind of family, of a different kind of Mexico. The De la Mora kids — straightlaced Paulina (Cecilia Suárez), wayward middle child Elena (Aislinn Derbez), and newly out Julián (Darío Yazbek Bernal) — are forced to pick up the pieces after the loss of Virginia. Ernesto (Arturo Ríos), their disgraced patriarch, rejoins the clan, along with a host of others: Micaela (Alexa de Landa), Ernesto's young daughter from his longtime mistress; María José (Paco León), Paulina's trans partner; Bruno (Luis de la Rosa), María and Paulina's teenage son; and Diego (Juan Pablo Medina), Julián's boyfriend and the family accountant.
As its storylines become increasingly intricate, the series walks a tonal tightrope between melodrama and comedy. Writer-director Gabriel Nuncio says even he was sometimes surprised by the show's more ludicrous moments. "Working with Manolo always put me at ease, though," he says. "He had such confidence in what he wanted. Tone is so difficult to nail, but he always knew where he wanted every joke to land. All of a sudden, I'd read lines in the script that just felt so deranged, and I'd say, 'This is crazy!' And it was! But it was always a good kind of crazy."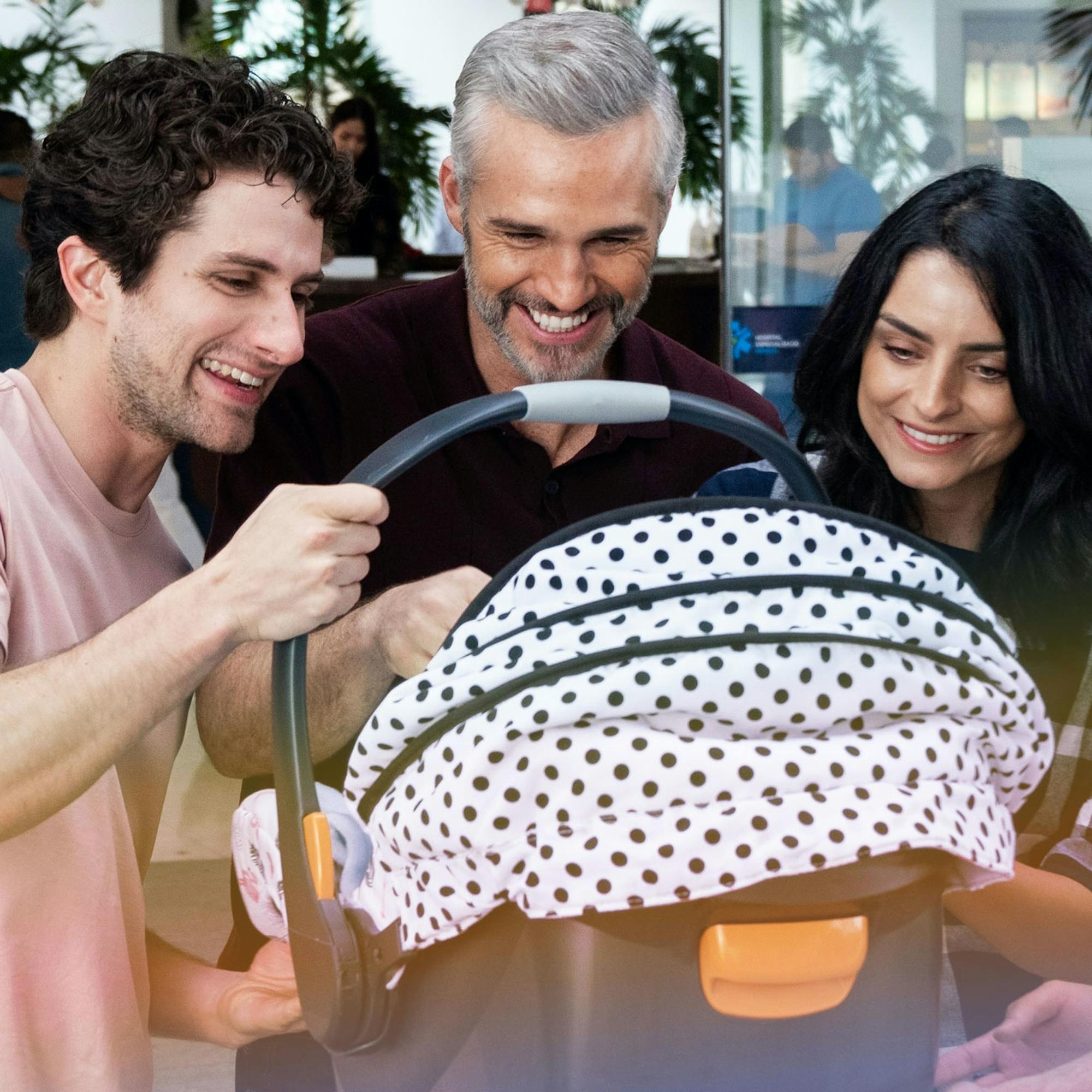 Whether it's Suárez's now-infamous clipped delivery — which transforms lines like "Salúdame al Cacas" into instant memes — or Julián and Diego's steamy bathhouse encounter that doubles as a lip-sync of Pimpinela's "Olvídame y pega la vuelta," La casa de las flores stretches melodramatic tension for maximum comedic effect.
For music supervisor Lynn Fainchtein, Caro's creation is refreshing precisely because it offers an alternative to the kinds of telenovelas being produced locally. "He took it to the other end, toward comedy, all the way into farce," she says. "Manolo managed to flip everything on its head, making perversion — or what's often labeled perversion — very entertaining, hilarious even. I personally love making fun of very formal things, mocking all those stereotypes."
La casa de las flores is a conversation starter. It is a dialogue.
Fainchtein says Caro's own musical tastes strongly shaped La casa de las flores. Caro loves pop in all its splendor. He's drawn to sweeping tonal shifts, to music that mines melodrama with booming vocals and rhythmic choruses. He also adores glittering divas like Thalía, Yuri, and Gloria Trevi. It's against this upbeat soundtrack that the series homes in on the taboo subjects so rarely seen on Mexican television, including L.G.B.T.Q.+ issues and mental health.
"La casa de las flores is a conversation starter," says Caro. "It is a dialogue. It is an opportunity for people to feel comfortable enough to tell themselves they should go seek help. I've gotten so many letters and tweets and D.M.s about kids who came out of the closet after seeing their moms enjoying the show."
Entertaining an audience is hard; to do so while pushing people outside of their comfort zones, Caro has found, might be harder, but it's all the more rewarding. Mariana Santos, the trans performer who plays a Gloria Trevi drag impersonator on the show, recalls not being able to truly take in what it felt like to experience the series' sudden success. "When I saw the first season, I cried by myself at home," she remembers. "I holed myself up for a week. I couldn't process it. La casa de las flores offered this big window into the cross-dressing world, but those who have reached out to me the most have been the many trans women who saw a series that tried to reflect a more open-minded Mexico."
That is not to say the show's queer fantasia shies away from the sometimes-violent homophobia that still exists throughout Mexico. In its third season alone, it deals with gay conversion therapy and offers a history lesson on the early days of Mexican gay liberation. There's also a gruesome hate crime that proves key to the De la Mora family lore.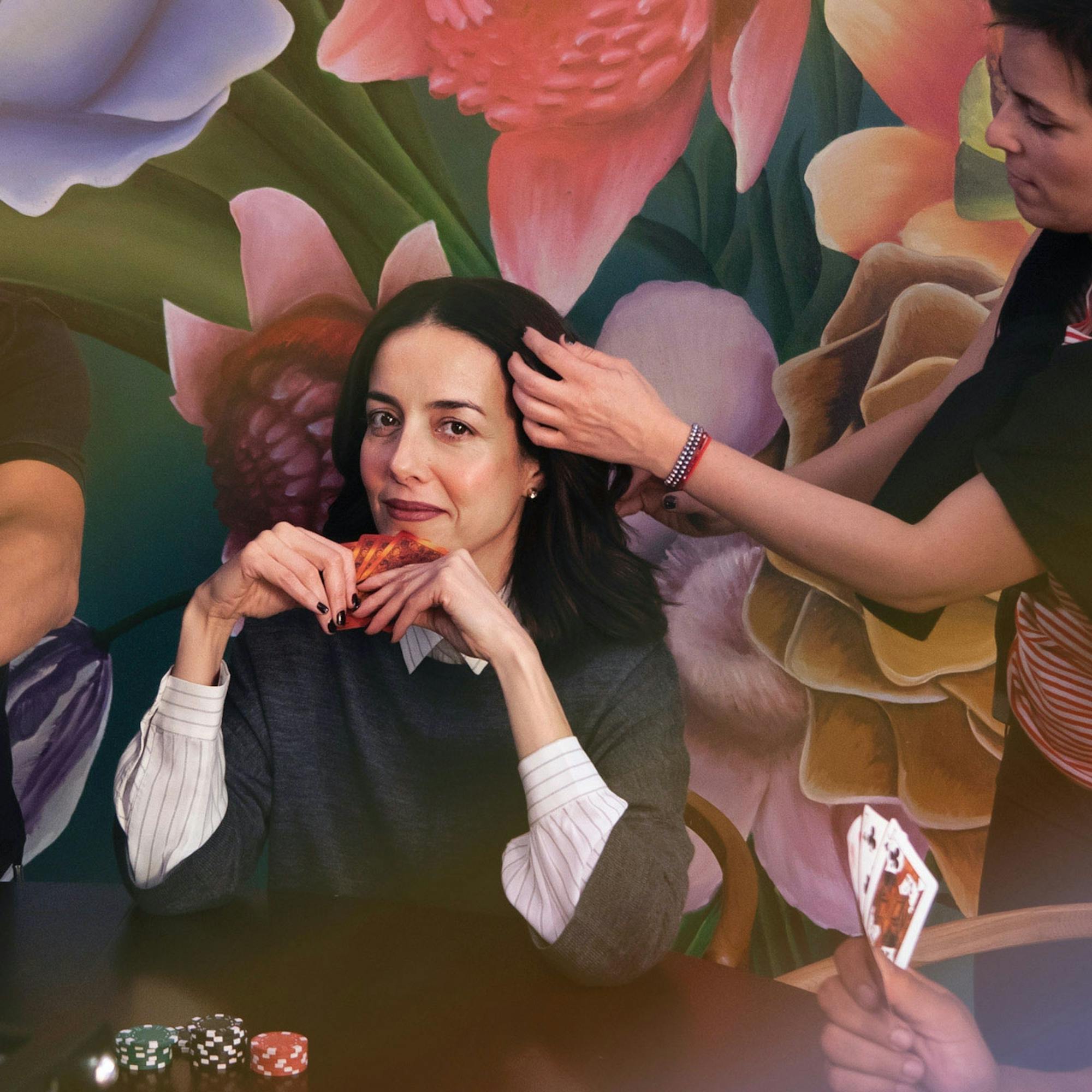 "We never had any sort of agenda, but many of us involved had a clarity about the fact that we had never been able to represent ourselves in the Mexican entertainment industry unless it was wrapped up in parody or cartoonish stereotypes," Caro says. "So that's what we wanted to tackle head-on." Christian Chávez, who joined Season 3 as Patricio "Pato" Lascuráin, an openly gay man living his truth in 1970s Mexico, personally struggled with taking on the role. "I was a little bit scared, I'm not going to lie," he says.
Chávez knew he had a duty to make sure Pato, who does drag as "Paulina," didn't come off as a stereotype. He also came to understand that he needed to deal with his own hang-ups, despite having come out publicly in 2007 and earning a GLAAD Award in 2011. "I think characters come into your life to tell you something," he says. "Pato totally came to my life to heal that part of me that was still uncomfortable with the gay thing."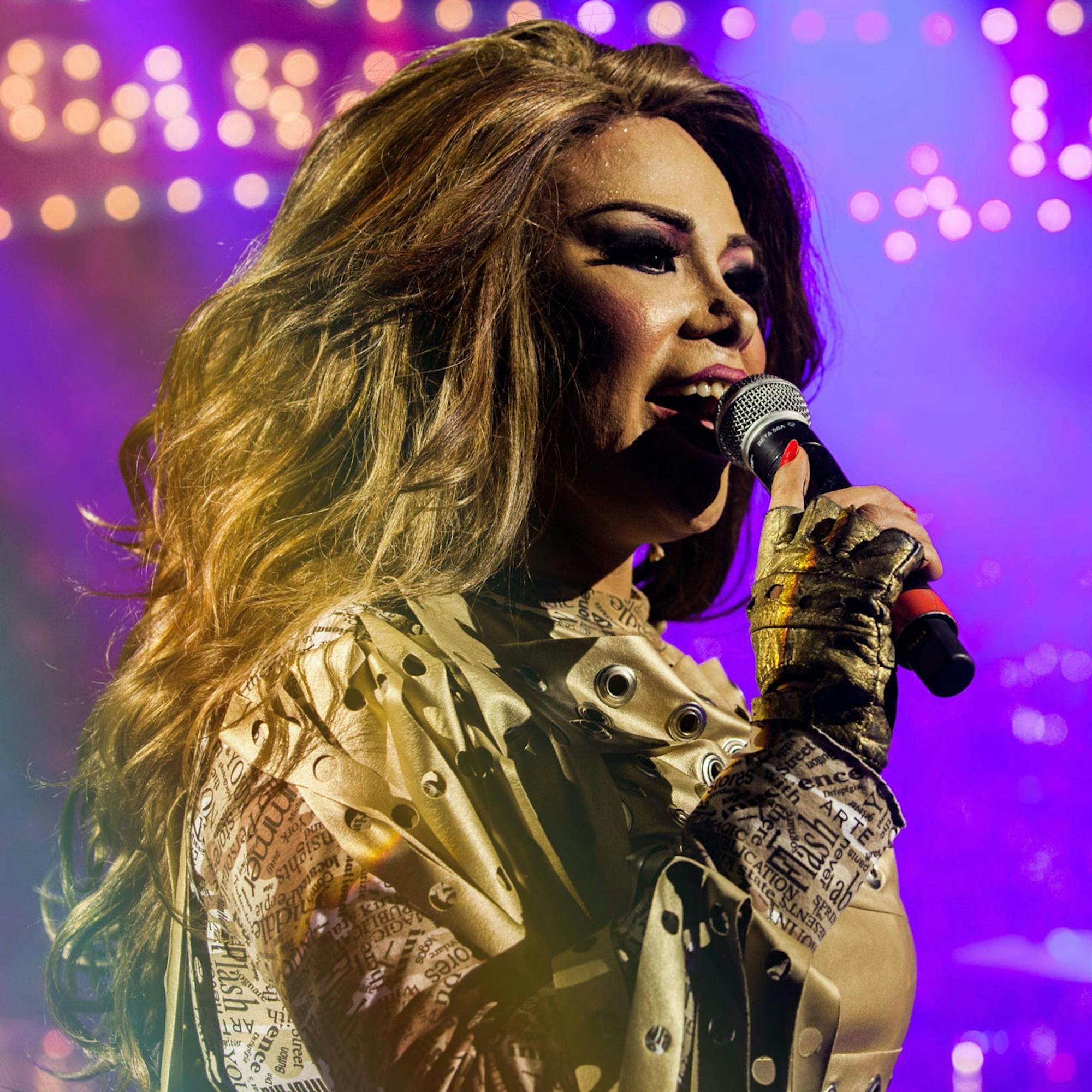 For viewers, creators, and actors alike, La casa de las flores has served as an invitation to imagine new possibilities on- and off-screen. The De la Mora family begins as an all-too-familiar image of affluence, privilege, and hypocrisy. But by the end, when a wedding of two brides concludes with a mariachi band celebration, there is no denying that those double standards that Caro originally wanted to unearth have given way to a utopian image of what a Mexican family can look like on the small screen.
"We've kicked a door wide open," Caro beams. "And there's no turning back."