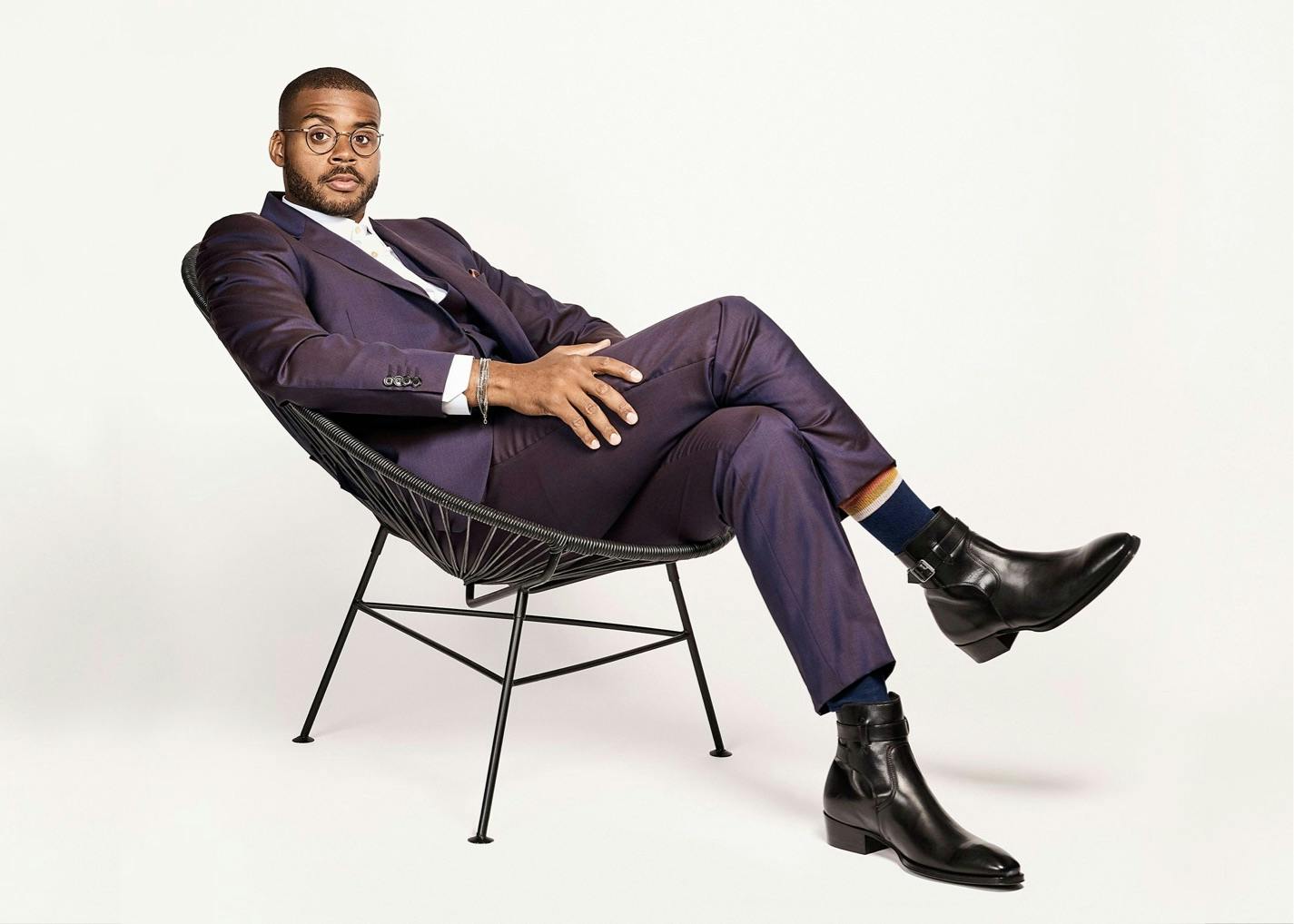 Songwriter and d.j. Samantha Ronson talks to composer Kris Bowers about creating Bridgerton's soundtrack.
The music of Bridgerton is its own peculiar delight. For the first season of Shondaland's period drama, pianist and Emmy-winning composer Kris Bowers designed an aural identity as sumptuous as the sets and as delicious as the drama. His orchestral score taps into contemporary pop influences, leading fans of the smash-hit series to seek out the music that underlies their favorite onscreen romances. The show's soundtrack also features classical covers of pop songs, including Bowers's version of Celeste's "Strange," which has accrued nine million listens and counting on Spotify.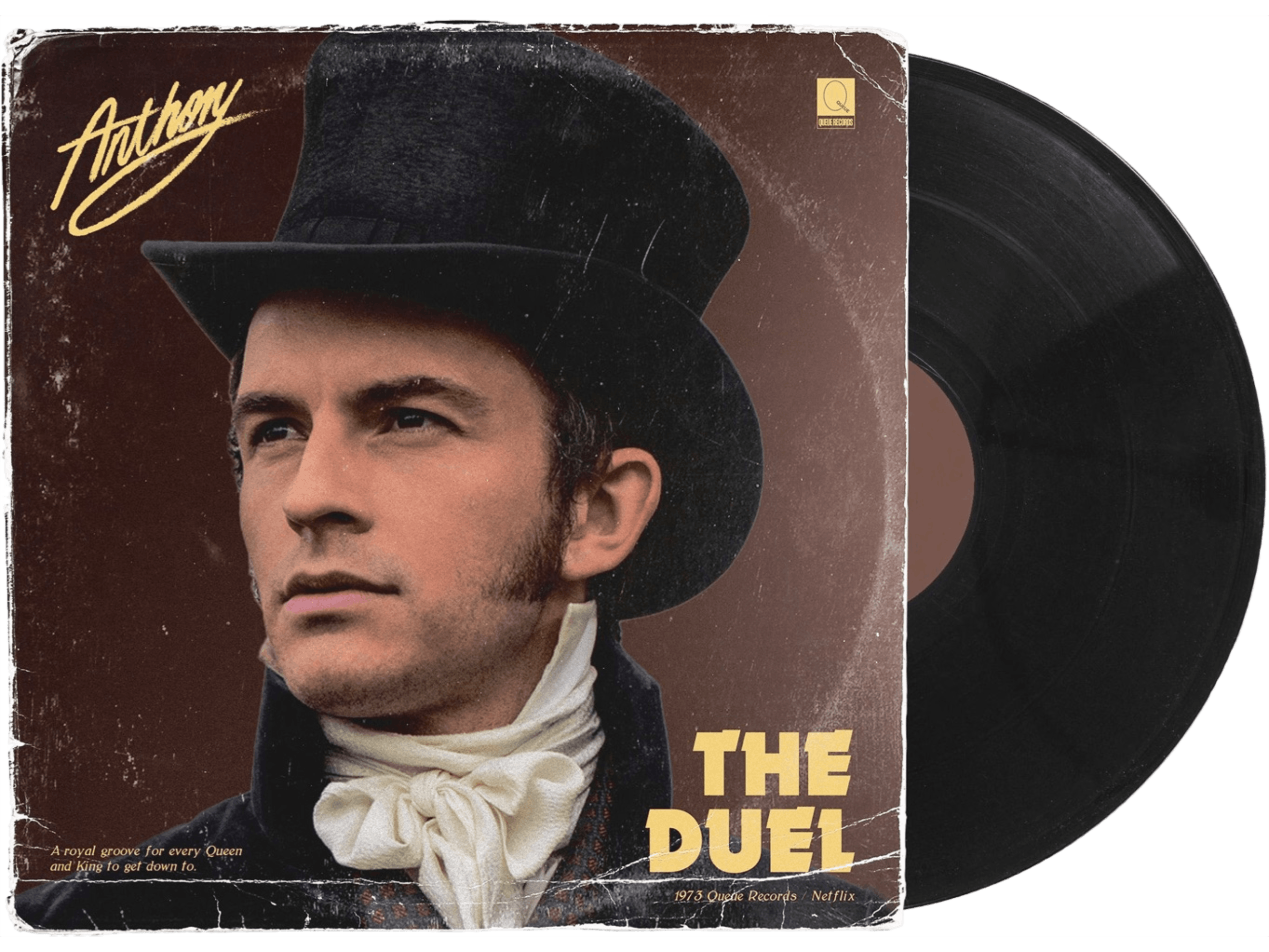 Just 32, Bowers has performed and recorded with the likes of Aretha Franklin, Jay-Z, Q-Tip, and Kanye West. Recently, he's racked up an astounding list of credits, including scores for the 2019 Oscar-winner Green Book, the Netflix series Dear White People, Ava DuVernay's limited series When They See Us, and the miniseries Mrs. America, which Bowers says equipped him with the experience he needed to create the Bridgerton score during pandemic lockdown. The Juilliard graduate has apparently been honing his talents since before he was born: "I think it's called 'Piano Sampler Number Five' that [my parents] used to put on my mom's stomach every day," he says in his Oscar-nominated 2020 documentary short, A Concerto Is a Conversation. The sweeping family history is told through dialogue between Bowers and his grandfather and culminates in the world premiere of Bowers's first orchestral concert work, For a Younger Self, at L.A.'s Walt Disney Concert Hall.
On a trajectory that in a single year has taken him from Oscar-nominated short documentary to mega-hit series, Bowers turns a learning curve into a straight line before you can say "Lady Whistledown." Songwriter and d.j. Samantha Ronson caught up with the composer to talk origins, inspiration, and those catchy melodies that marry Regency England elegance with Shondaland ecstasy.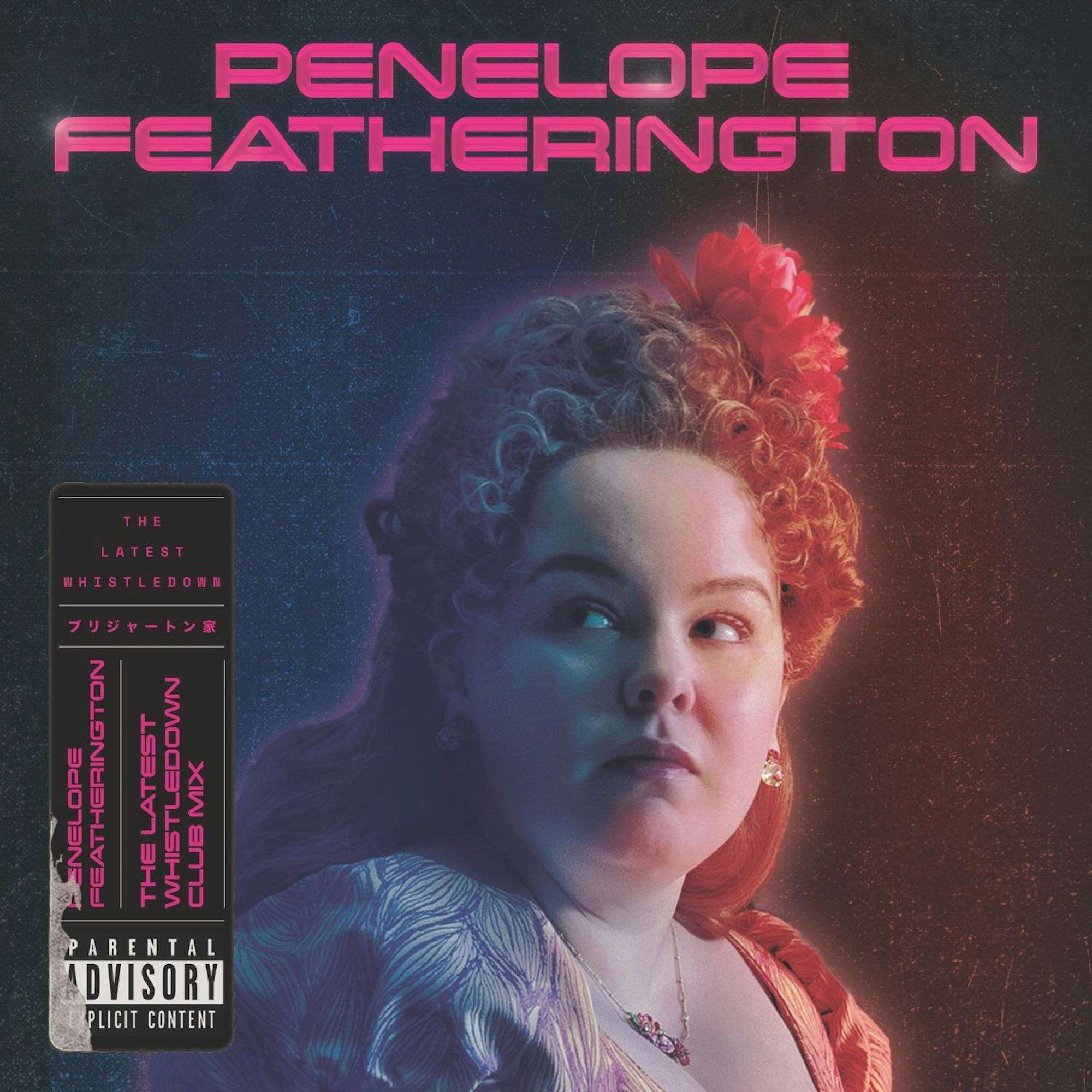 Samantha Ronson: Congratulations on your Oscar nomination! I just watched the short, and to see the enjoyment that your grandfather gets from your playing, without being a musician himself, is so beautiful.
Kris Bowers: It means a lot. My dad wanted to be a drummer when he was in high school, and I think my grandfather wasn't very understanding of the idea of being an artist as a career at that time. What do they say? Grandparents with grandchildren — it's like their second chance to be a parent.
Was there a lot of music in your house growing up?
KB: Oh, yeah. Every weekend my parents would break out the turntable, and my dad would go through his record collection and show me his favorite records. For them, it was all about soul music and funk. Earth, Wind & Fire; Stevie Wonder; Luther Vandross. Then with me starting piano, my dad became a student of the music. He wanted to make sure he could be as helpful as possible. He literally sat behind me every day that I practiced, from the time I was 4 until I was 15. That whole time, after every one of my lessons, he would ask my teachers, "What does he need to be practicing?" He just wanted to be able to know, by ear, if I was doing it correctly. He wasn't even that big a jazz fan until I started playing jazz. Now I think my dad listens to more jazz than I do, actually. It was really cool to see how much he made it his job to be that support system.
How did you get to jazz? You're saying you grew up listening to funk and soul. You know, I grew up listening to rock 'n' roll and funk and soul, but jazz — I always felt like jazz was for old people. I'm still, at my age, waiting to get into jazz.
KB: Maybe at eight or nine I started to have issues with the fact that my parents wanted me to practice piano before anything. Playing classical music wasn't bringing joy to me just yet. My parents decided to try jazz lessons because they thought that might be more fun. It was in those jazz lessons that I started to improvise and figure out that this could be a way of expressing myself. It also helped me figure out how to compose.
I started studying with Gerald Clayton, who is a great jazz piano player. He was a teacher of mine for a second. He was the first person that told me you should sing while you're improvising. You can be playing what you're trying to sing, and you can connect this instrument to your voice. It's much more of a self-expression thing. Once I discovered that, it was no longer about impressing people. It was like, Oh, now I can really express myself.
Every weekend my parents would break out the turntable, and my dad would go through his record collection and show me his favorite records.
How early on did your parents know that you were great at music?
KB: Ha! Maybe last year or something. One of my favorite stories about my dad is when I played at the White House as part of International Jazz Day. The Obamas were hosting. I could only bring one guest, so I brought my dad, and the night before the show, he was like, "I'm so excited for tomorrow. So, how many songs are you playing?" This is a show with 40 musicians — with people like Sting and Herbie Hancock and Wayne Shorter. I was like, "I'm playing two songs." And my dad was like, "Oh, just two? O.K."
Listening to all your different scores, there's so much heart and soul and feeling. One of the things that struck me most is the top-line melody that you have in your songs. Even though they're instrumental, you almost feel like you can sing along. The Bridgerton songs are so joyful and happy, so poppy, in a way. I loved how you managed to blend in the pop covers by Vitamin String Quartet too. It wasn't like, Oh look, they're trying to make it pop for the kids by throwing in a cover here and there. It was a seamless vibe.
KB: All the covers are dictated by Alexandra Patsavas, the music supervisor. She's a legend in that space, especially with the work she's done with Shondaland — everything from Grey's Anatomy to shaping the sound of this show. Early on, she pulled hundreds of classical covers because she thought it might be an interesting approach to have these pop songs covered in a classical way. It was definitely a huge influence on the score. Even if I had this classical sound, I wanted it to feel at moments like it had a tinge of a pop thing. I think my parents are definitely patting themselves on the back when they look at how much classical music has resurfaced in my life.
Obviously with the Bridgerton score, it's really string-heavy. But before you write, do you choose a musical palette?
KB: That's usually the first step. With Bridgerton, it was actually kind of difficult to find that. I took orchestral things and then chopped them up to feel like they were more like pop music. That really didn't work. Then we tried something that was a bit more traditional, and it sounded a bit more like the music of that time, like Beethoven. That felt too traditional and stuffy. Once we started working on the piano theme for Daphne and Simon, Chris Van Dusen, the series creator, gave me a few Ravel piano pieces as inspiration. That really opened the door for me to go in more of this romantic direction, with this more impressionistic sound, especially in the emotional moments. The modern pop covers that we had were really helpful, as well as anything else that felt a little bit more up-tempo. Trying to take that bit of inspiration with the classical palette and write with that — that's where we really found it. Then we started working on writing to picture and on actual themes. By the time we really got into a good rhythm, we'd caught up to the post-production schedule. We had to deliver an episode every 10 days. I think that the final episode we had maybe a week to turn around, and it's over an hour.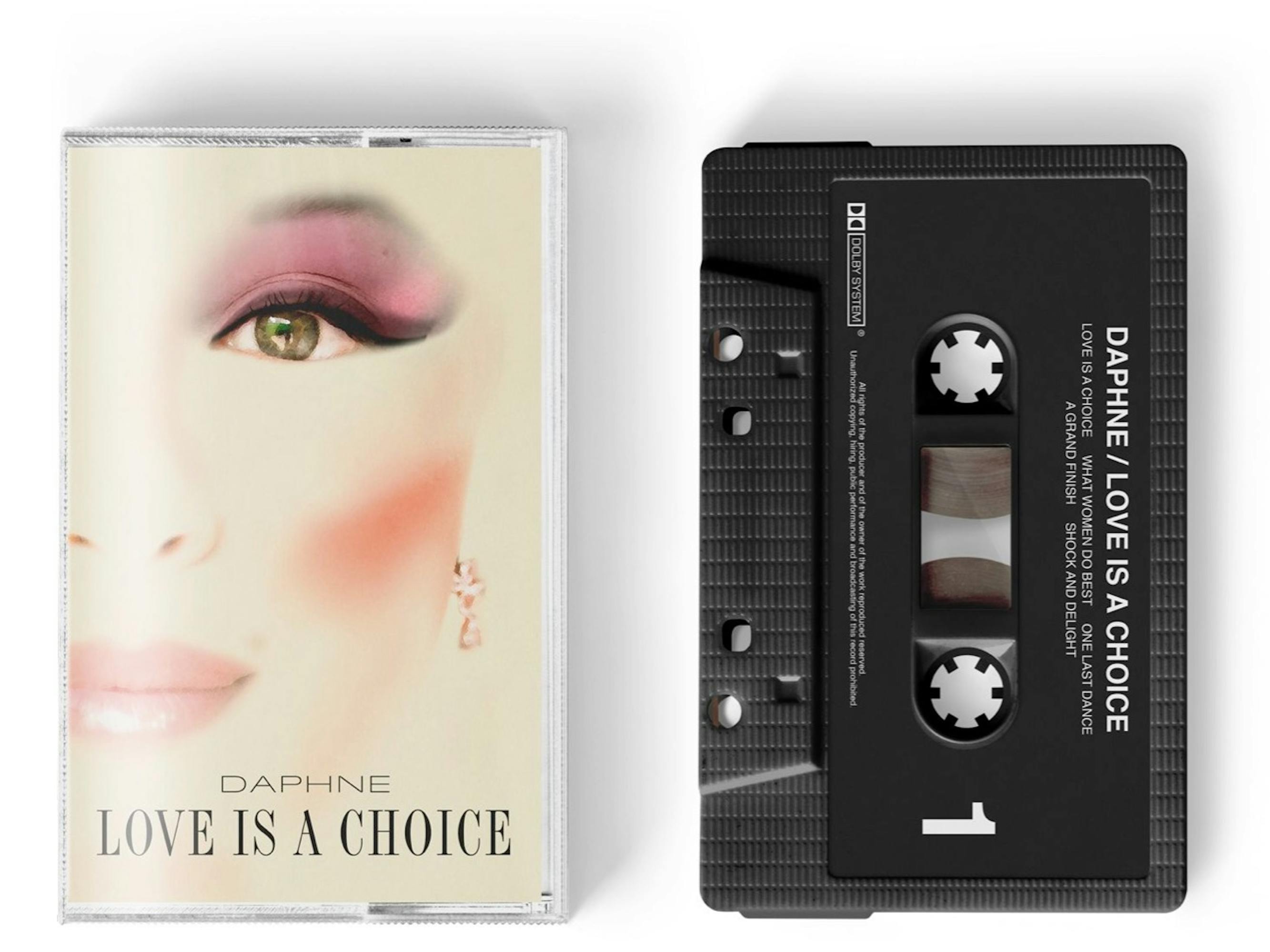 You were working on this in the midst of COVID restrictions. What was that like?
KB: I did this other show called Mrs. America that went into the pandemic; we scored the last two episodes of that remotely. By the time we got to Bridgerton, we had a system figured out. All those orchestral moments are five string players that are layering themselves on top of each other, and it's mixed in with a little bit of MIDI. They're layering themselves a few times, and any string players that have a secondary instrument, they're playing it on that instrument too. Even the percussion stuff is one percussionist at home doing all those layers. In total, when you hear this full orchestra, it's probably less than 10 people. My mixing engineer Steve Kay is integral. He's the one that's taking all that and putting it back together. My part is composing it and trying to write it in a way that can be easily recorded remotely, where there aren't confusing things with timing. You do lose some of those moments where you can be really loose with time.
Did that end up impacting choices that you made within the score — just knowing that you didn't get to do the giant room at Capitol Studios like, "All right, now you try this"? Is your composing very charted, or are there moments that are more spontaneous?
KB: I think with Bridgerton the fortunate thing is that it's all fully composed. Anything that has a bit more of an improvisatory element or a jazz element, I do like keeping the space for that. But so much of the music is through-composed and specific. Anything that does feel really natural is all baked into the way that it was written. Anything we've had to record remotely with that spontaneous element gets very difficult — or I'll have somebody do multiple takes and then I have to go in and shape something. It feels a little weird doing that to somebody else's music without them being a part of the creative process.
Just a little note to send flowers and be like, "Listen, I'm sorry. I made a couple choices... "
KB: Hopefully you forgive me!