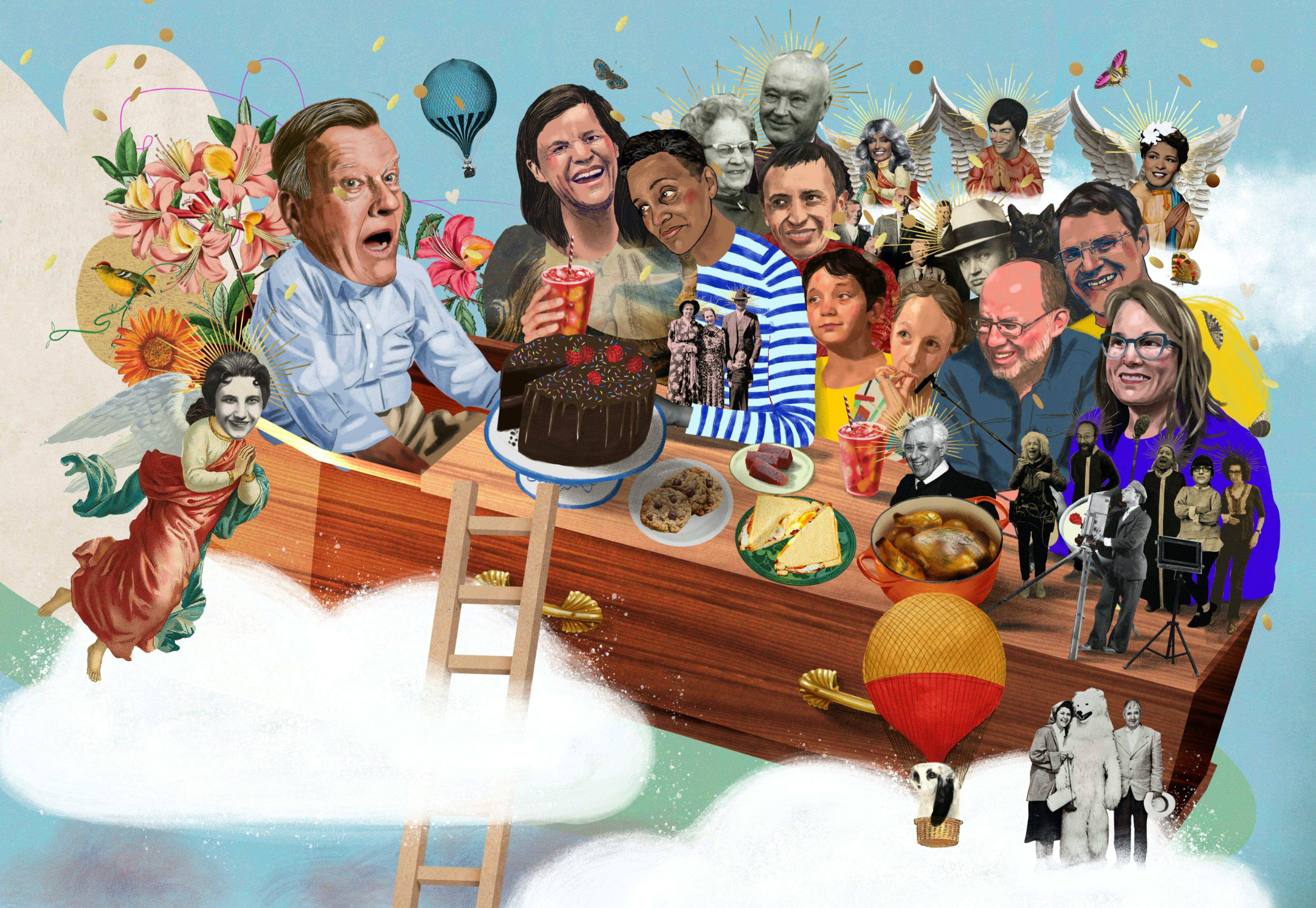 Kirsten Johnson, the filmmaker behind Dick Johnson Is Dead, shares her would-be last meal and who's at the table.
One of the revelatory moments in the seven years of my mother's Alzheimer's goes like this. I am sitting next to my mom, stroking her hair. She asks, "Oh, has Kirsten gone?" I try to be light about it, "No, Mom. I'm right here." With fascination in her voice, she replies, "That's so interesting, because your touch was reminding me of you."
The magical absurdity sunk in. Even if she might "forget" me, maybe she would draw on other ways to "remember" me.
Now that she has died, one of the ways I stay in touch with her is by trying to make chocolate chip cookies the ways she did. And I mean ways, plural. Her cookies changed each time, yet were always delicious. My mother didn't really measure anything. She did it all by feel. "These cookies are reminding me of the way you cooked."
Like movies, food can time travel and connect us to our beloved dead.
Like movies, food can time travel and connect us to our beloved dead. For our resurrection dinner party, the Henry Darger-inspired Barry Falls brought the dead to life to cook some of our family favorites. And it was his idea to use Dad's coffin for a table.
This is a meal that 9-year-olds can cheer! Taking center stage is Joanne's "Death Wish" chocolate cake that "gave" my dad his first heart attack. My mom's brought her ever-revelatory chocolate chip cookies. My wife Tabitha's beloved father, Peter, has a roast chicken with lemon, garlic, and rosemary. My dad's father, Elmer, is making his famous fried egg sandwiches. There's something sort of fitting about having a chicken and an egg on the table when it's a meal imagined to face death and celebrate life!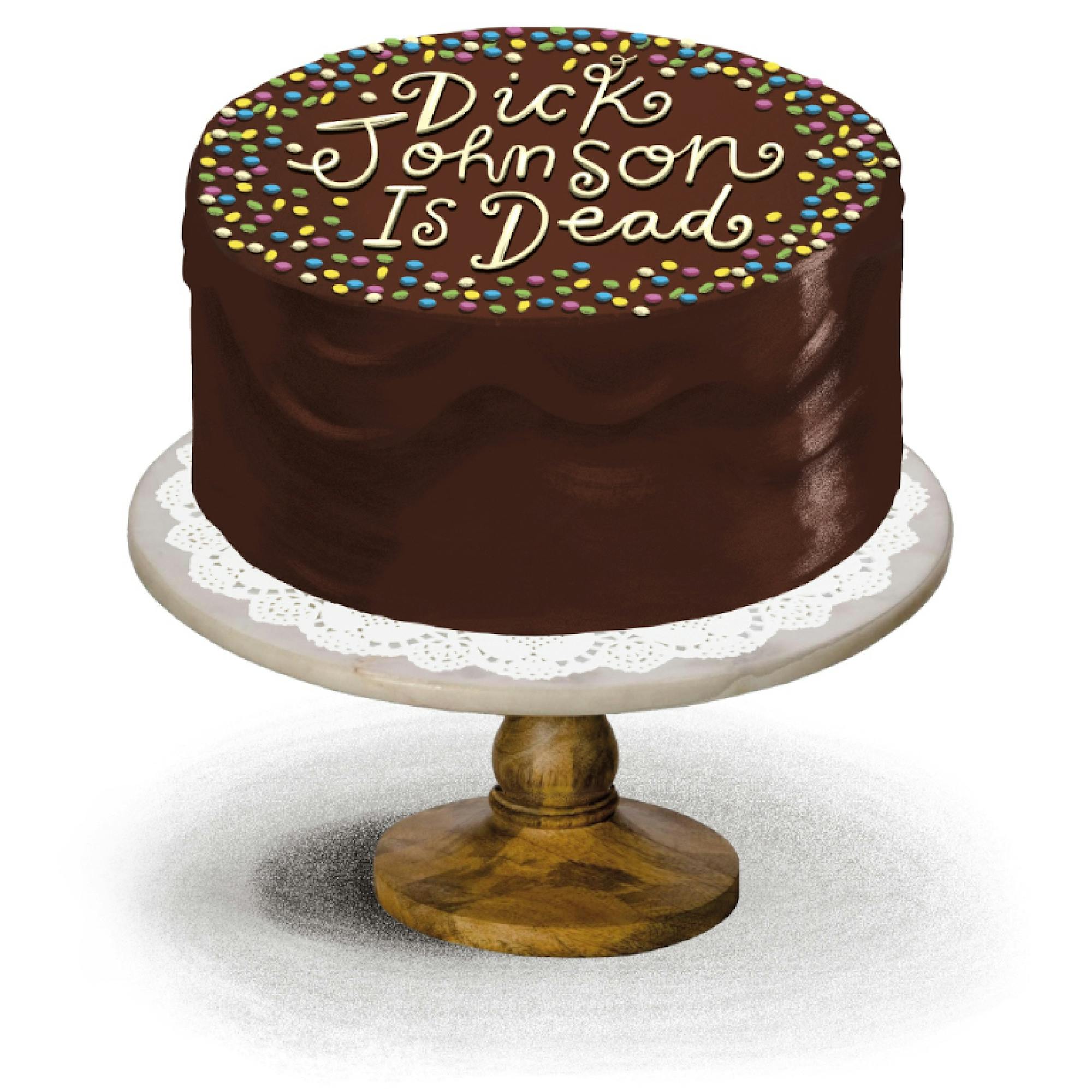 Taking center stage is Joanne's 'Death Wish' chocolate cake that 'gave' my dad his first heart attack.
Generations back in a small town in Ecuador, somebody in our co-parent Boris's family started making the best homemade guava paste ever. His father is the one who makes it today and our kids will be passing it forward. In the 1920s, my mom's father, Herbert, who was a sheep rancher in Wyoming, found an ice cave deep in the mountains that stayed frozen even in the summer. He would get together any fruit he could find, fresh and canned, but especially raspberries, to make the multicolored but mostly pink "Herbert Sherbert."
Making a movie keeps opening new doors to the past and the future. Making Dick Johnson Is Dead has helped me get to know some of the dead who live on in movies a little better. It turns out Bruce Lee loved power shakes, Billie Holiday loved Peking duck, Buster Keaton went for Lobster Joseph, Freud loved artichokes (my brother Kirk's favorite), and Farrah Fawcett swooned for a coconut cream pie — just like my dad's mom, Flo, used to make until she started forgetting how.
When I think of the scores of people who have died in this last year, leaving their loved ones to grieve their deaths, whether these losses are due to the pandemic, old age, accident, dementia, racial violence, or any of the other terrible and sometimes terribly unjust ways we lose those we love, it's just overwhelming. There are so many ways to face this pain, acknowledge these injustices, fight for the reparations necessary, find ways to remember our dead, and keep discovering ways to love them. One way is to make that favorite food they used to make us. Another is to taste again that taste they used to love.