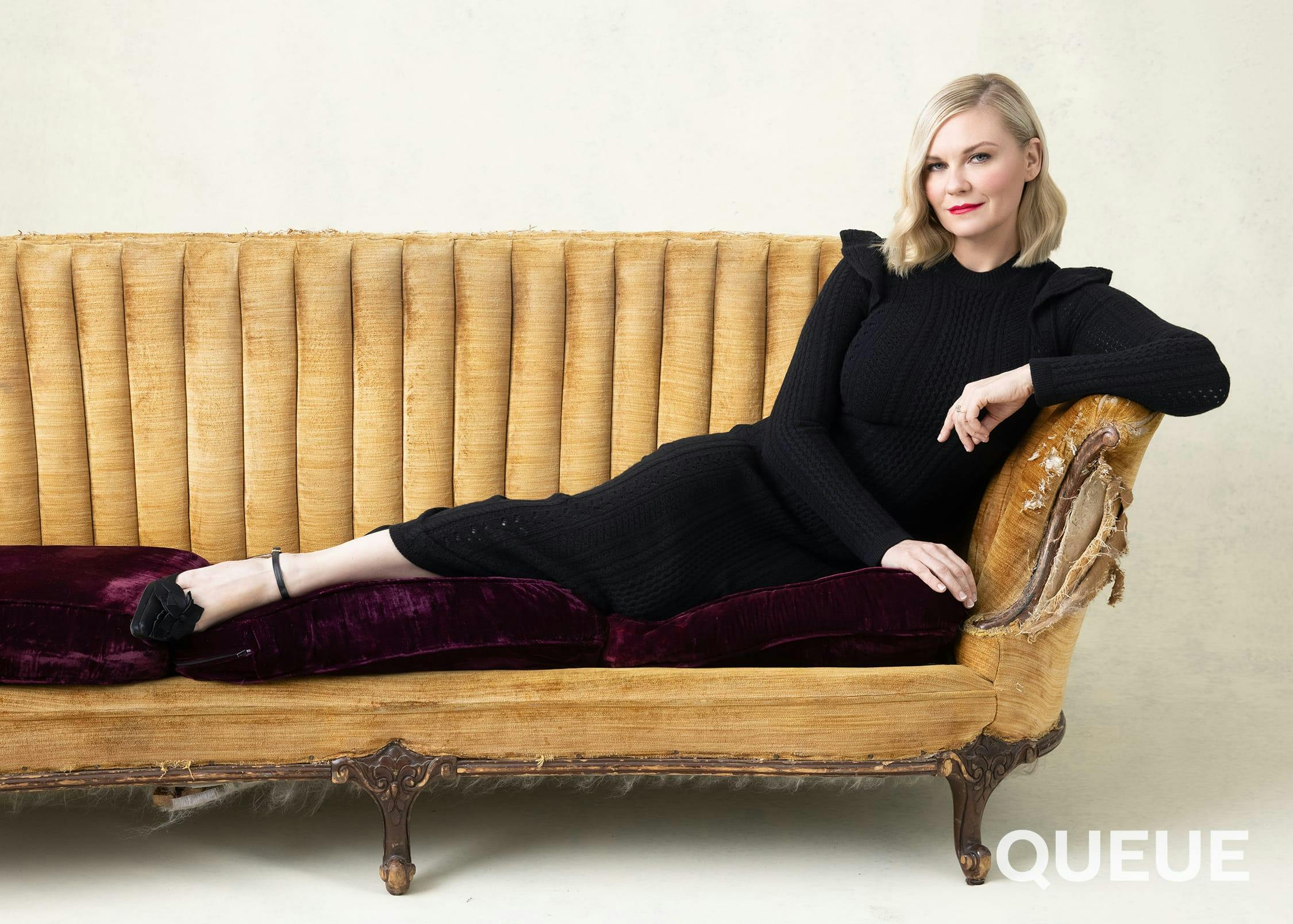 The star of The Power of the Dog reflects on her genre-defying career.
Consider this the first meeting of the Kirsten Dunst appreciation society.
Since she could walk, Dunst has been delivering nonstop in front of the camera — first as a model, then as a child actor, and now as an accomplished performer and creative collaborator whose filmography spans drama, comedy, blockbusters, and arthouse fare. In sports terms, she's a utility player; Dunst can do virtually anything.
Still, despite having appeared in so many landmark films —Interview with the Vampire, Little Women, The Virgin Suicides, Bring It On, Marie Antoinette, Spider-Man, Melancholia, the list goes on — Dunst may be criminally underrated. "I feel like a lot of the things I do, people appreciate after the fact," she says. "Someone came up to me yesterday and was like, 'We just watched Marie Antoinette. We loved it.'" It wasn't until 2016 that the actor received her first Emmy nomination, for her role in the second season of anthology series Fargo alongside fiancé Jesse Plemons. For her latest film, Dunst plays opposite Plemons again and offers yet another noteworthy performance.
In Jane Campion's gorgeous 1920s-set drama The Power of the Dog, Dunst plays Rose, the proprietress of the remote Red Mill restaurant — the only beacon of activity in the otherwise barren western landscape — which she runs with her teenage son Peter (Kodi Smit-McPhee) in the wake of her husband's death. It's a difficult life, but what seals Rose's tragic fate isn't the hardship of the frontier; rather it's the arrival of live-wire cattle rancher Phil Burbank (Benedict Cumberbatch).
Phil turns up for a meal at the Red Mill with his sweet-natured brother George (Plemons) and almost immediately embarks on a campaign of insults that leaves both Rose and Peter upset. Later, George returns and, seeing in Rose a kindred spirit, he proposes to her. But not long after they return to the Burbank family ranch, George is called away on business, leaving his new bride unattended and vulnerable to Phil's unrelenting cruelty.
Throughout, Dunst communicates volumes about Rose's increasingly fragile state, with little in the way of dialogue. The actor's performance is both memorable and heartbreaking, charting a woman's psychological and emotional breakdown in what feels like real time.
Shortly after the world premiere of The Power of the Dog at the Venice Film Festival, Dunst spoke with Queue at the Telluride Film Festival about finding her way to Rose. "It was a weird, moving piece," she says. "To be able to work with Jesse again, and on a Jane Campion movie? I mean, I would've played Phil. I really didn't need to read a script. I would do anything for Jane."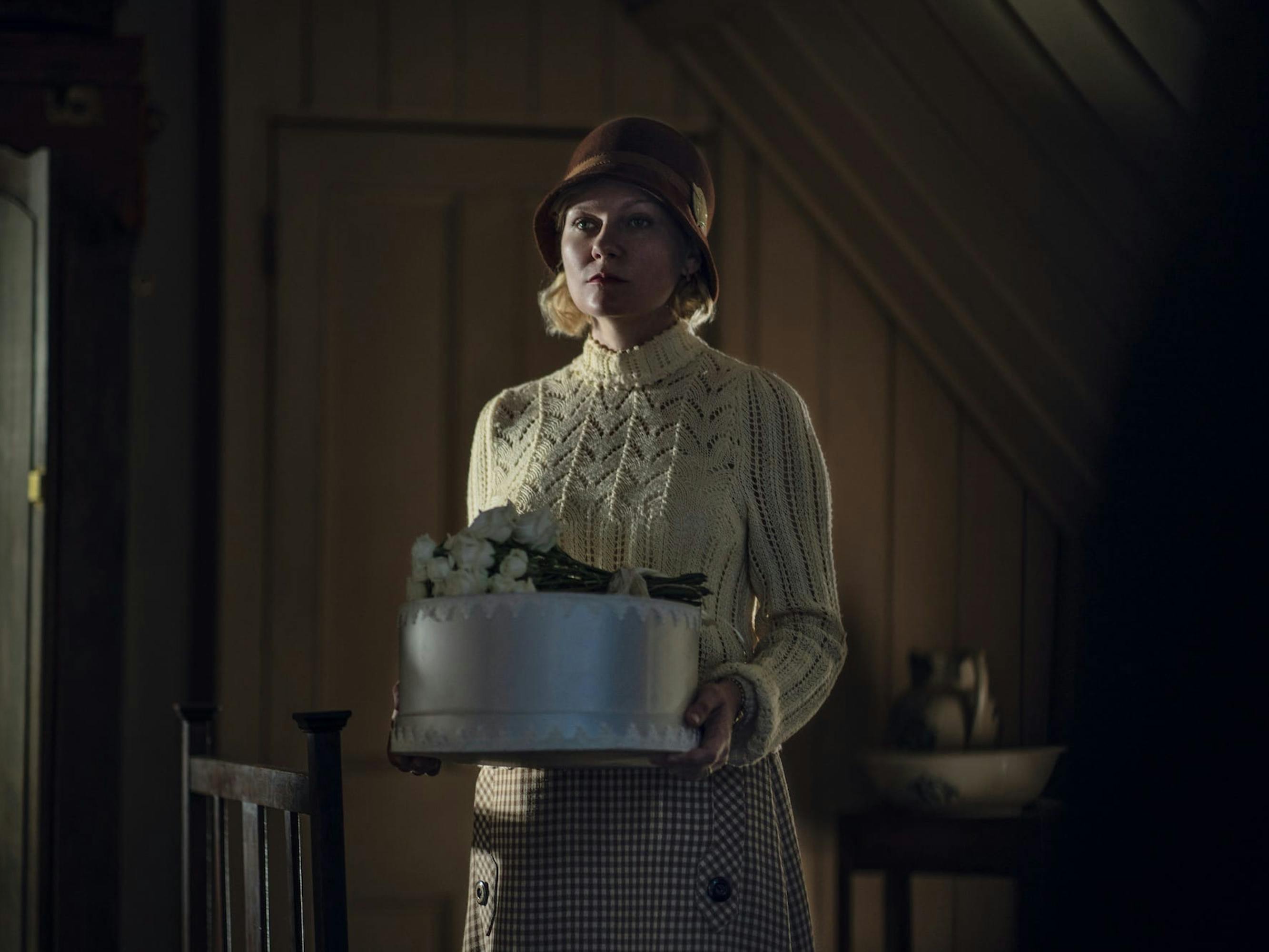 Krista Smith: I want to talk about Rose. Rose is trying to survive in this masculine, unwelcoming world, trying to bring some civility to it, and to protect her son Peter, who doesn't quite fit in.
Kirsten Dunst: Peter definitely leans toward a peculiar obsession with death and science. He's a teenager: He doesn't want to talk to his mother, so there's already a separation there where she's trying to understand her son. As a mother, she's so worried about him in this Western culture rife with toxic masculinity — this kid would thrive in a city, in a place that is accepting of him. So she's just doing everything to survive and be a supportive mother. She and George meet each other at a time when they're both desperately lonely — that's what they recognize in each other's souls immediately. But once Rose moves to the ranch, his brother Phil, played by Benedict, starts to psychologically torture her and wants her out of there, and Rose just crumbles.
How do you approach something like that? How do you get into that character, and how did Jane help you do that?
KD: I do all my work myself with my acting teacher Greta Seacat — we worked together and made a witch's brew of who Rose is. So, no matter what circumstance I'm in, I have everything I need to be as present as I can be. I have so many ideas that excite me as an actress before I even talk to a director. I have a Bible of notes. I've done dream work. I have so many references in my own brain that I'll never feel stale or stuck or like I don't have an idea. That gives you a confidence where you feel like, Nobody knows this role better than me. That's what has prepared me. I started to work that way when I was around 27, and it's a cathartic experience — it's more for me than about performing for other people. When you start acting so young, you can get stuck in that for a second.
Jane had a two-week rehearsal process when we arrived in Queenstown, New Zealand, which was a lot of her seeing the dynamics, and how they all play out together — improvising at dinner, lying in bed next to [Jesse] but not touching, cleaning the inn, or cooking, things like that. There was a lot of time to improvise. I'm like a little racehorse — Okay, let's go, let's go, let's start this.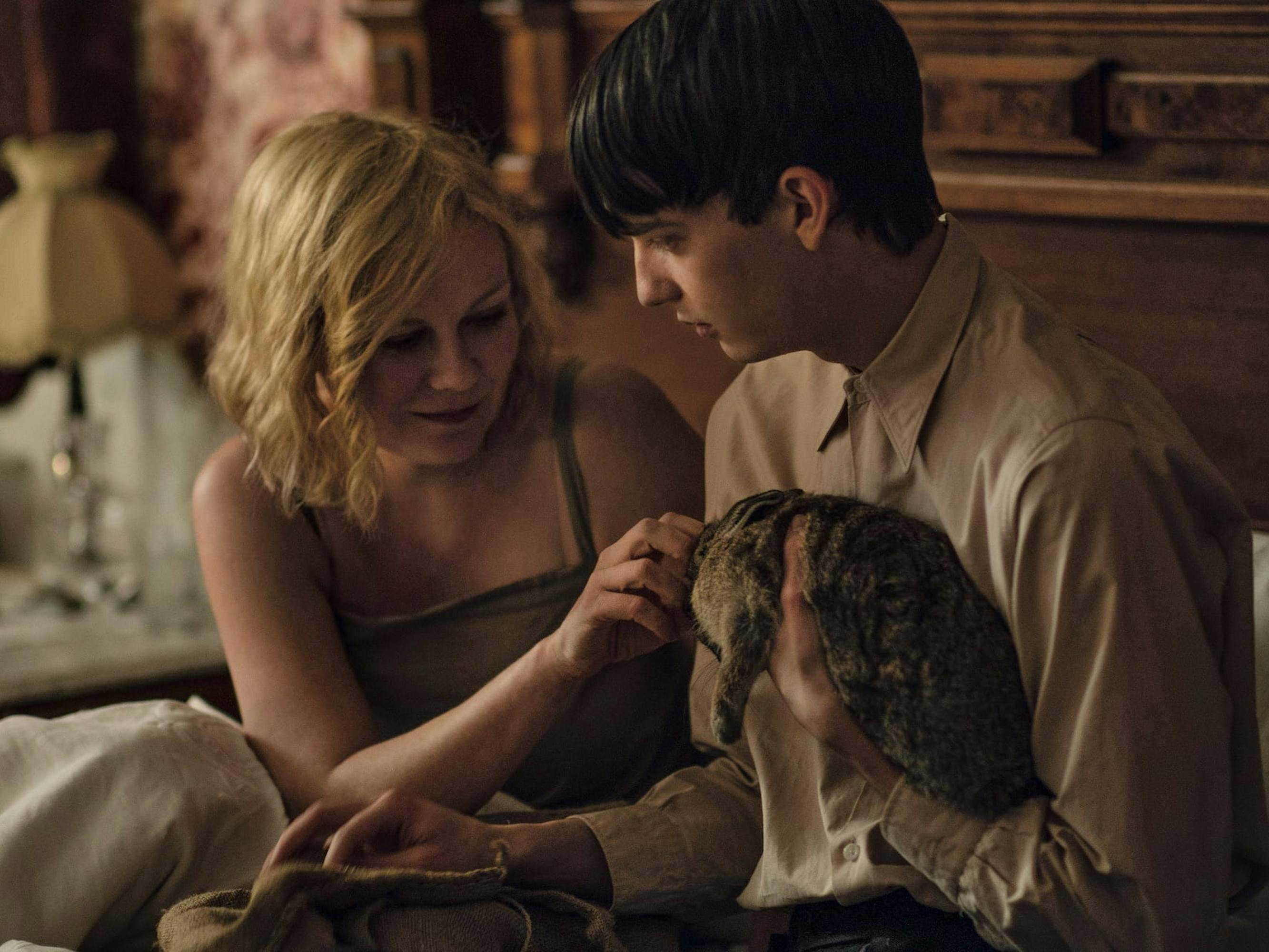 Tell me about your experience working with Benedict.
KD: We don't even really have many scenes together, so I had to create this monster, this demon that frightens me and breaks me down on my own. It's a very lonely character in that way. Luckily, I love creepy movies like Don't Look Now or Persona, where you see people deteriorating by themselves. I'm really into cinema like that, so I had a lot of references. That kept things alive for me when I was working alone. Benedict and I never talked to each other on set — that was something that helped create tension between us. When we got together on the weekends or when our kids played, then obviously, we would be nice to each other. He's very English and apologizes a lot. He's the kind of guy who's like, I'm sorry. I'm sorry. So it was good for him, I think, and also for me, not to talk to each other if we did see each other on set.
Being so far from home, what did it mean to have Jesse there with you? To be working with him?
KD: He's my best friend. At the end of the day, to have somebody who really has your back so hard meant everything. We can talk about anything together. We could have lunch together on set and just be supportive; we could nap in our trailer. We were a good two-for-one deal, I think, for production.
You've worked with a lot of female directors, obviously Sofia Coppola — you were her muse with The Virgin Suicides and Marie Antoinette. You've worked with Kate and Laura Mulleavy, the founders of Rodarte; you're a muse for them too, both in their designs and on film. There was Bachelorette, Leslye Headland's first film. And Little Women with Gillian Armstrong.
KD: I feel like working with Sofia on her debut The Virgin Suicides and having my first role where I was seen as this sexy young woman done through a female gaze was very safe for me and very iconic in this beautiful, very feminine way. Having that before going to do Spider-Man, I had a much more grounded, secure feeling in myself as a young woman. Being directed by Sofia at 16 gave me a sense of security in myself. Having that come from a woman instead of a man really set me up, I think.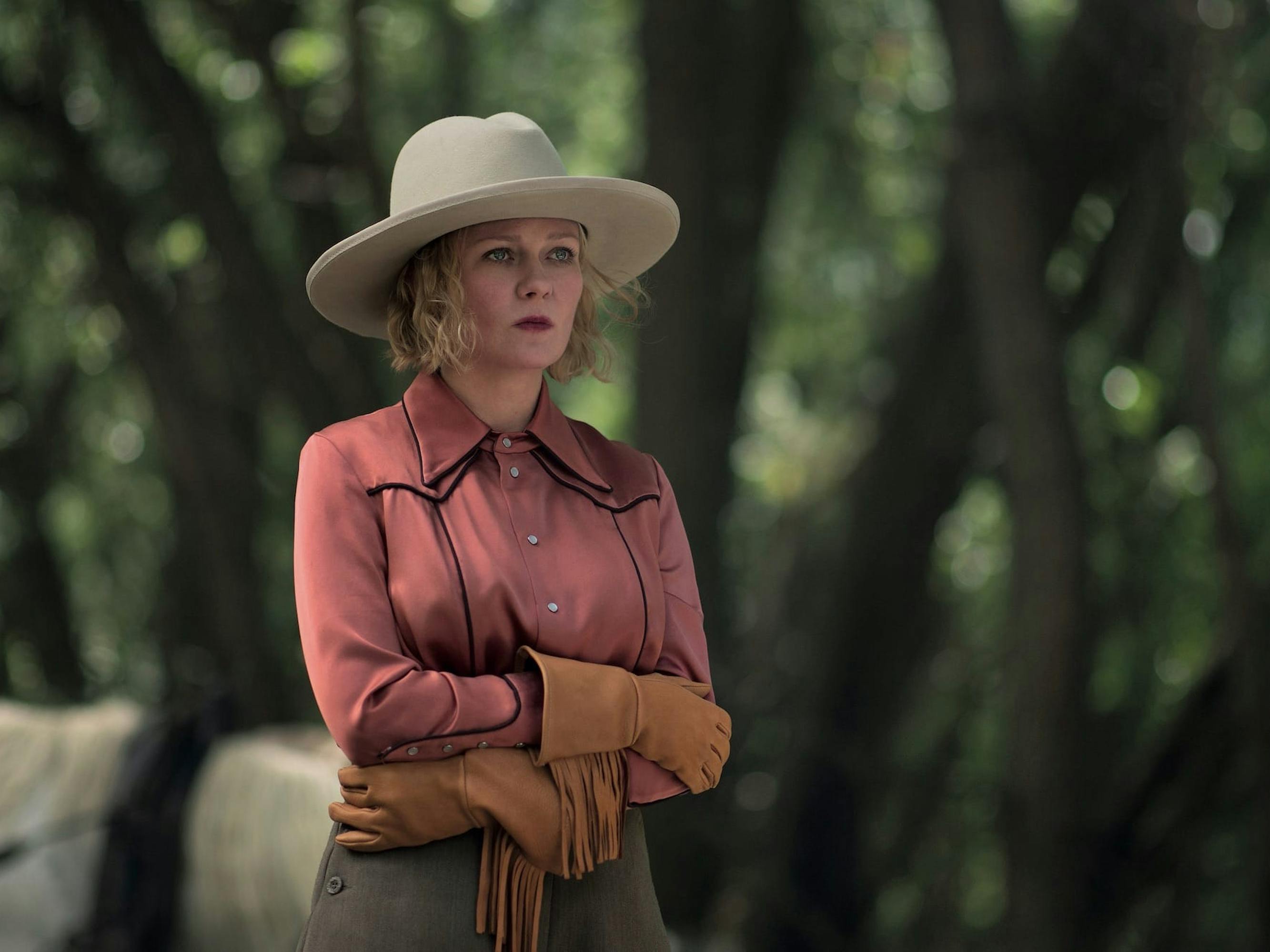 How was it working with Jane?
KD: Jane's awesome. She's very honest and so am I. She's someone who will come up to you and hug you when you need a hug, and she's also someone who will tell you your voice sounded really high during that last take. You're like, Okay, Jane, I guess you want me to lower my voice. I felt like she needed me, too, because we were the girls on set — me and Ari [Wegner], our D.P., who is so brilliant — and she's used to working with mostly females. I'm very director-driven. So, working with someone like Jane has been something I had craved for a long time.
You're almost 40. You've been acting and modeling basically forever. Did you think that you would still be doing this at this point in your life?
KD: I think I did. There are people that are meant to do things, and I really believe that I was meant to do this. But I had to go through different incarnations of what that meant to me, how I approached it, what I wanted from it, my boundaries with it. I have changed a lot of my perspectives on this industry and my own career throughout the years. Now I'm in the best place I probably could be, which I think happens with age. You don't worry about the things that don't matter anymore. The work is what matters. That's the only experience you really have at the end of the day.
Looking back over this remarkable career, do you have a favorite character that you've played? What roles have resonated with you?
KD: Honestly, I really liked playing Peggy in Fargo. I love doing comedy. If I could do a show that was a dark comedy I'd be so much happier than with a drama. I don't want to cry and be depressed on set. I guess, my favorite performance of mine, if I was going to judge myself, I really liked Melancholia. I feel like that movie is so special — to have a portrayal of depression, which is not really that cinematic — and Lars von Trier made it cinematic. The Virgin Suicides, if I wasn't in that movie, would probably be a movie that I would have loved as a teen. Just the visual style of Sofia's movie speaks so much to the feminine — what I want to see on film is what she makes, you know? Back when we did Marie Antoinette together, it wasn't popular to be a female director making good movies. Now it is. At least, it feels like that a little bit.
Kirsten Dunst Brings It
Kirsten Dunst boasts one of the most beloved and eclectic filmographies of any actor working today. Here we celebrate some of her best remembered roles and most impressive performances.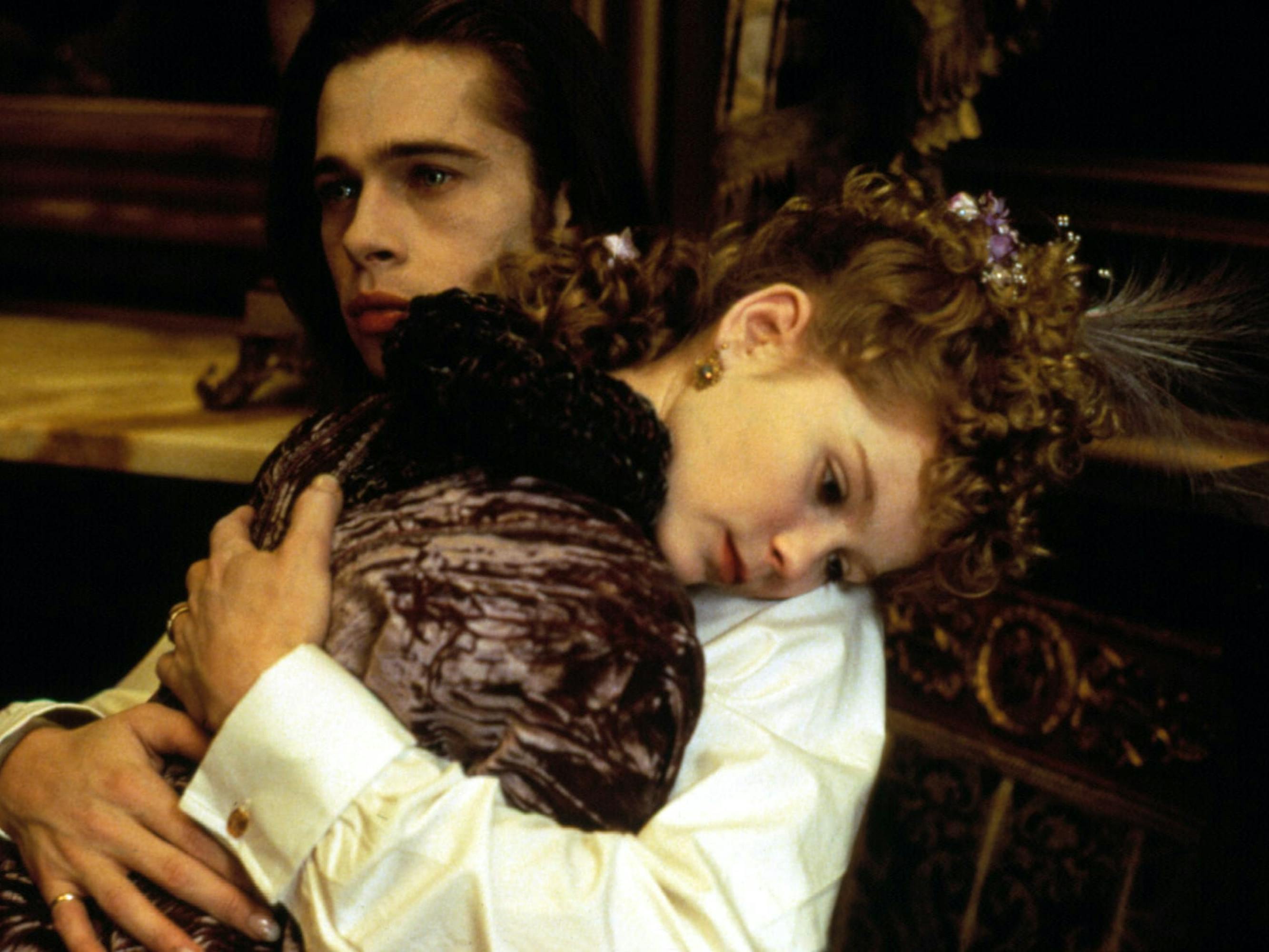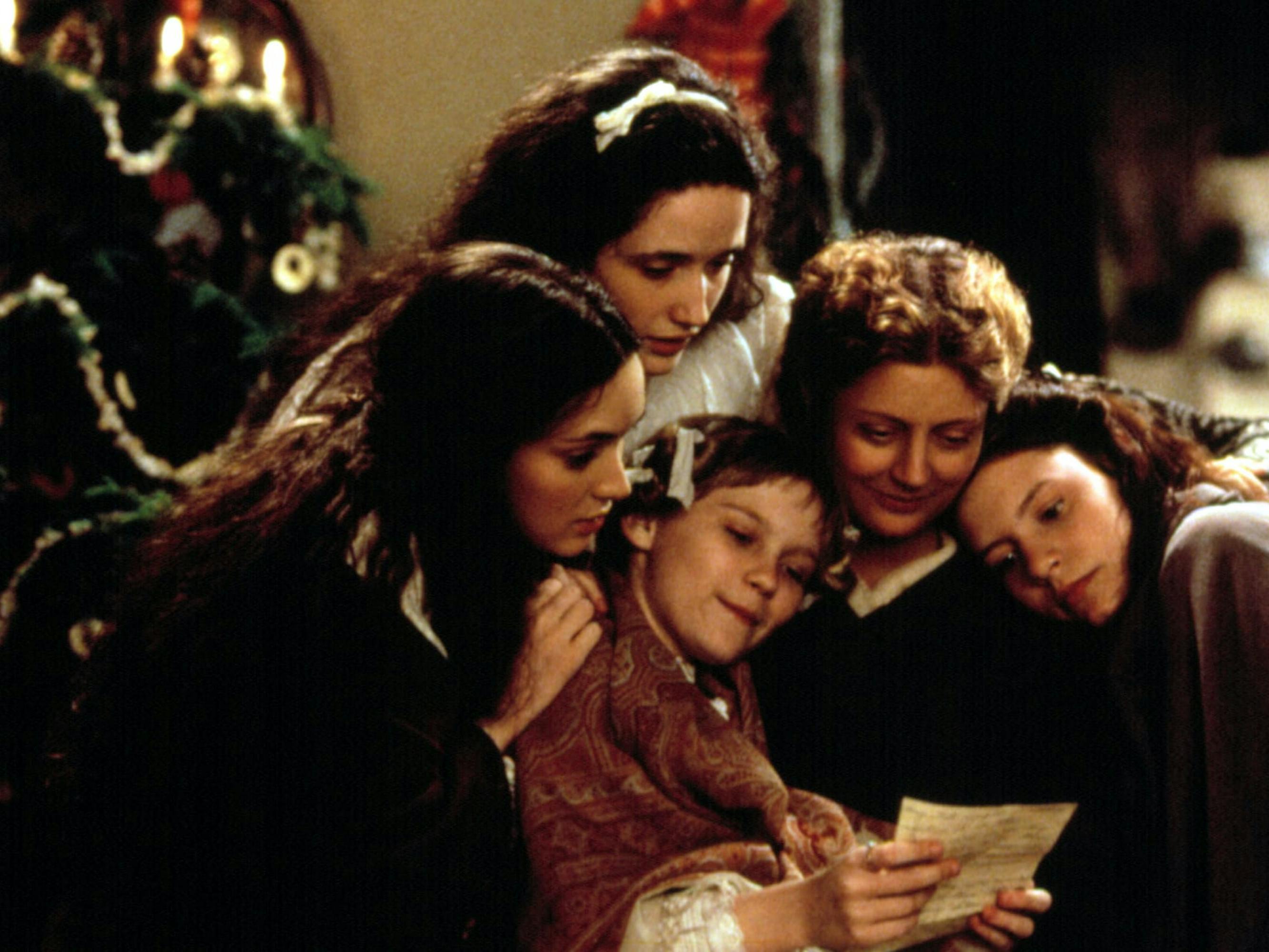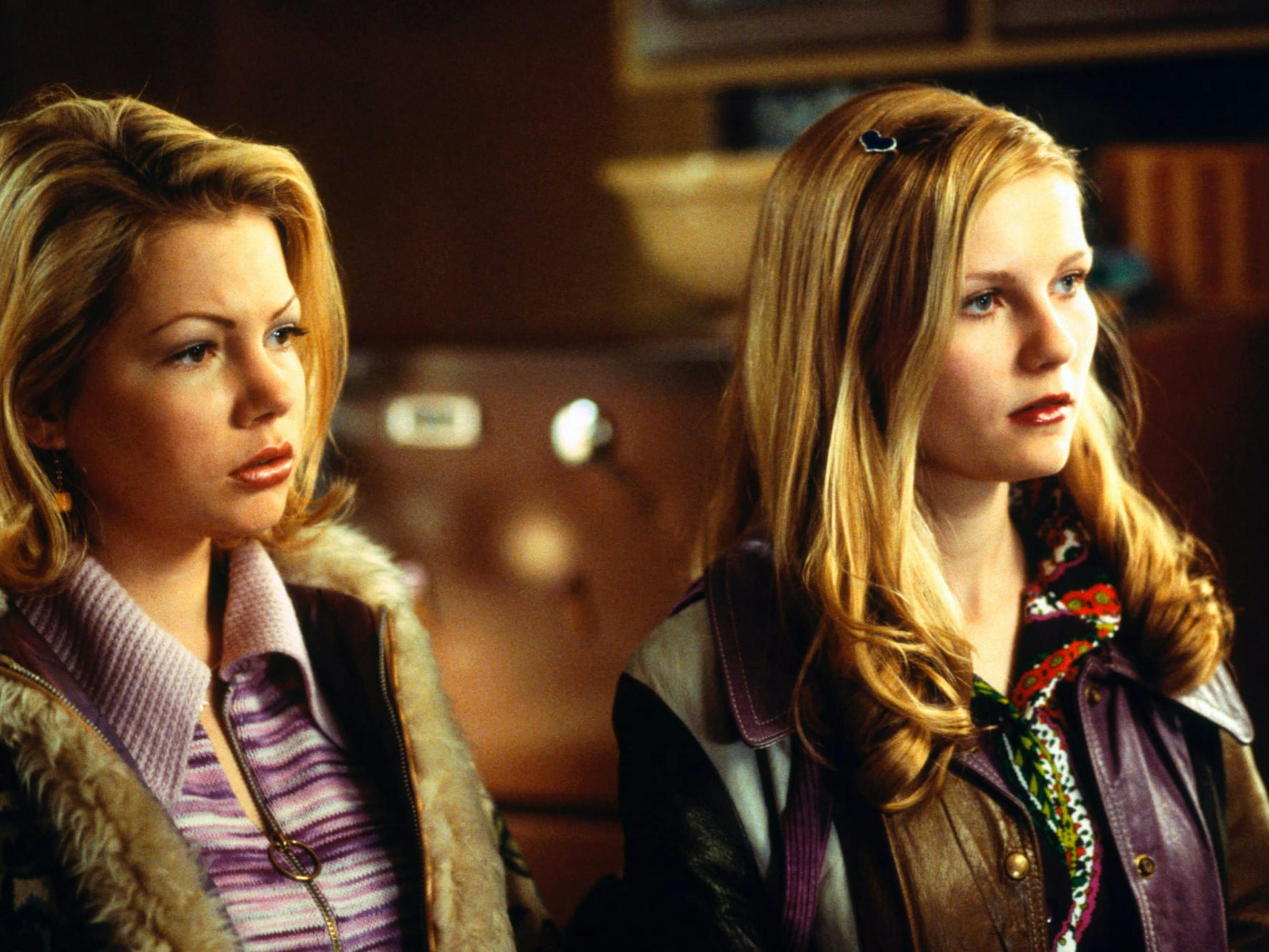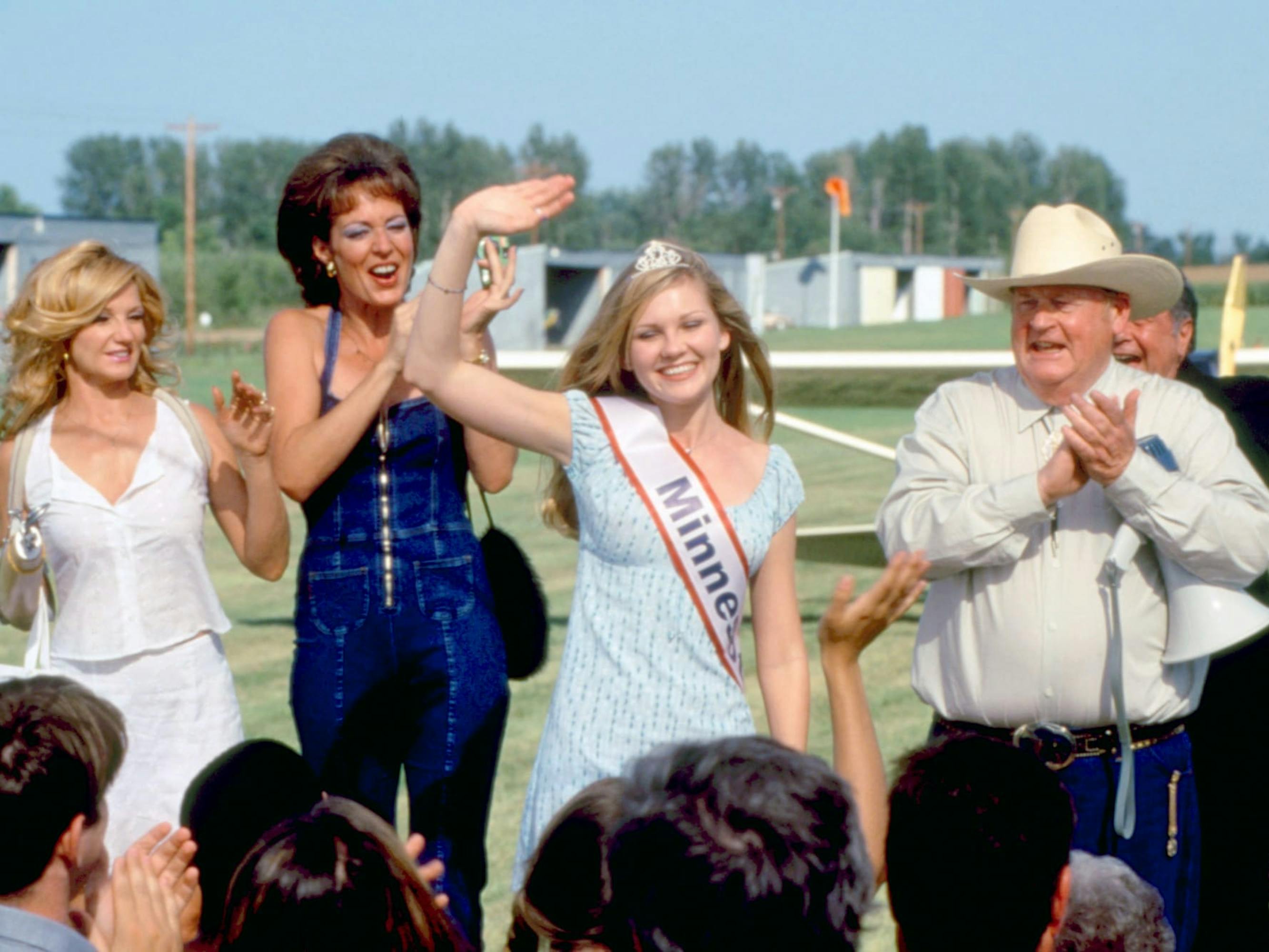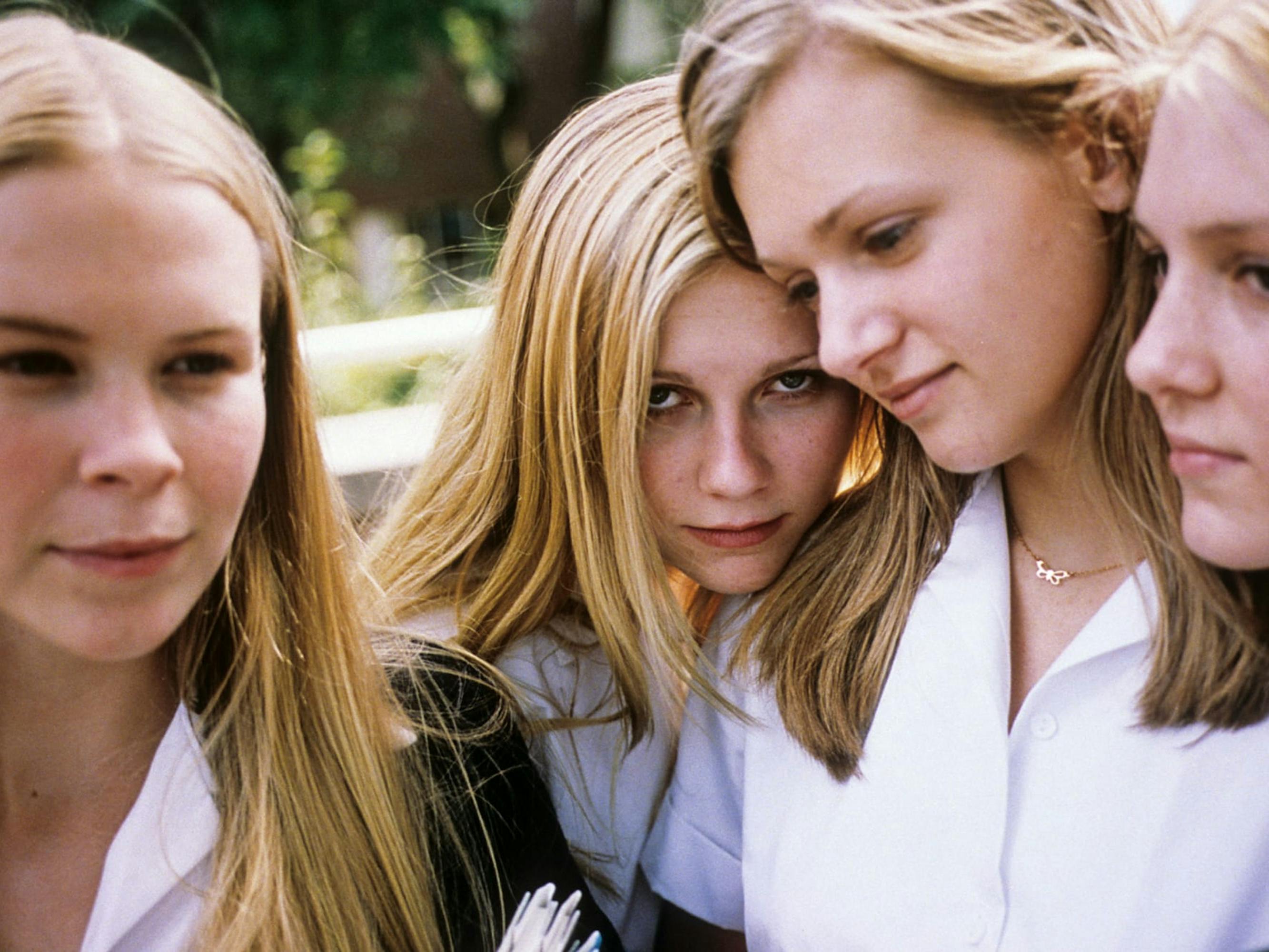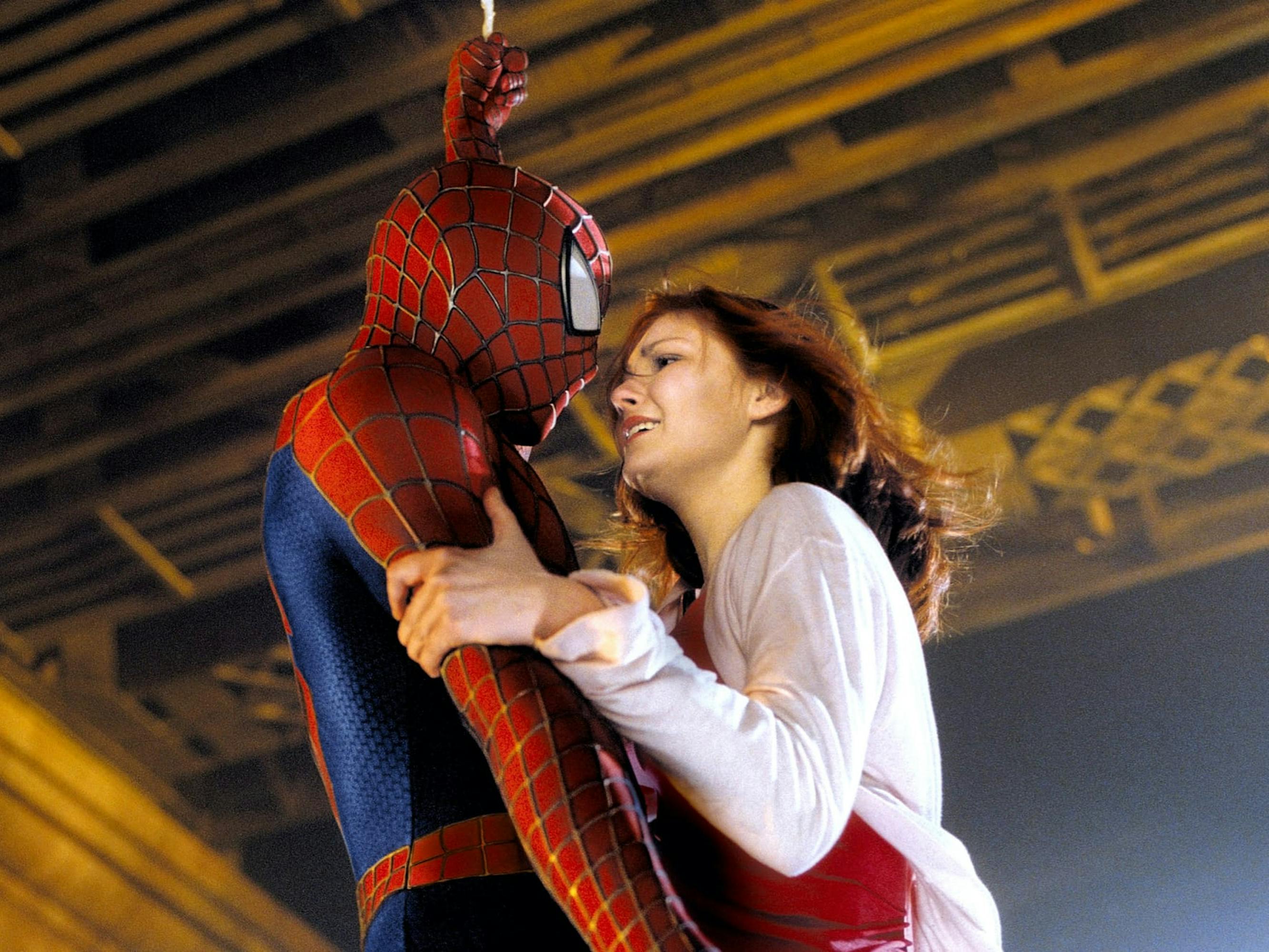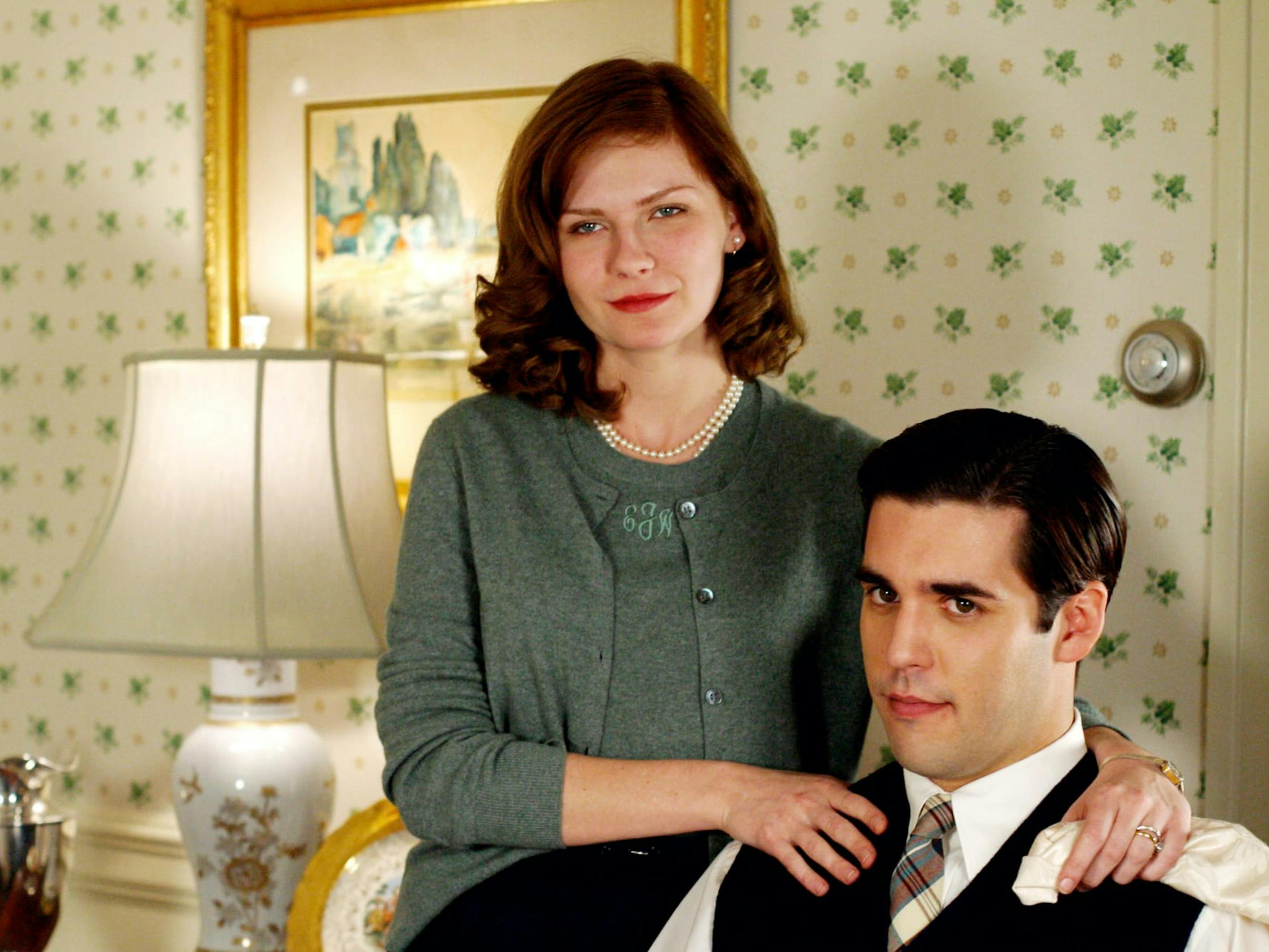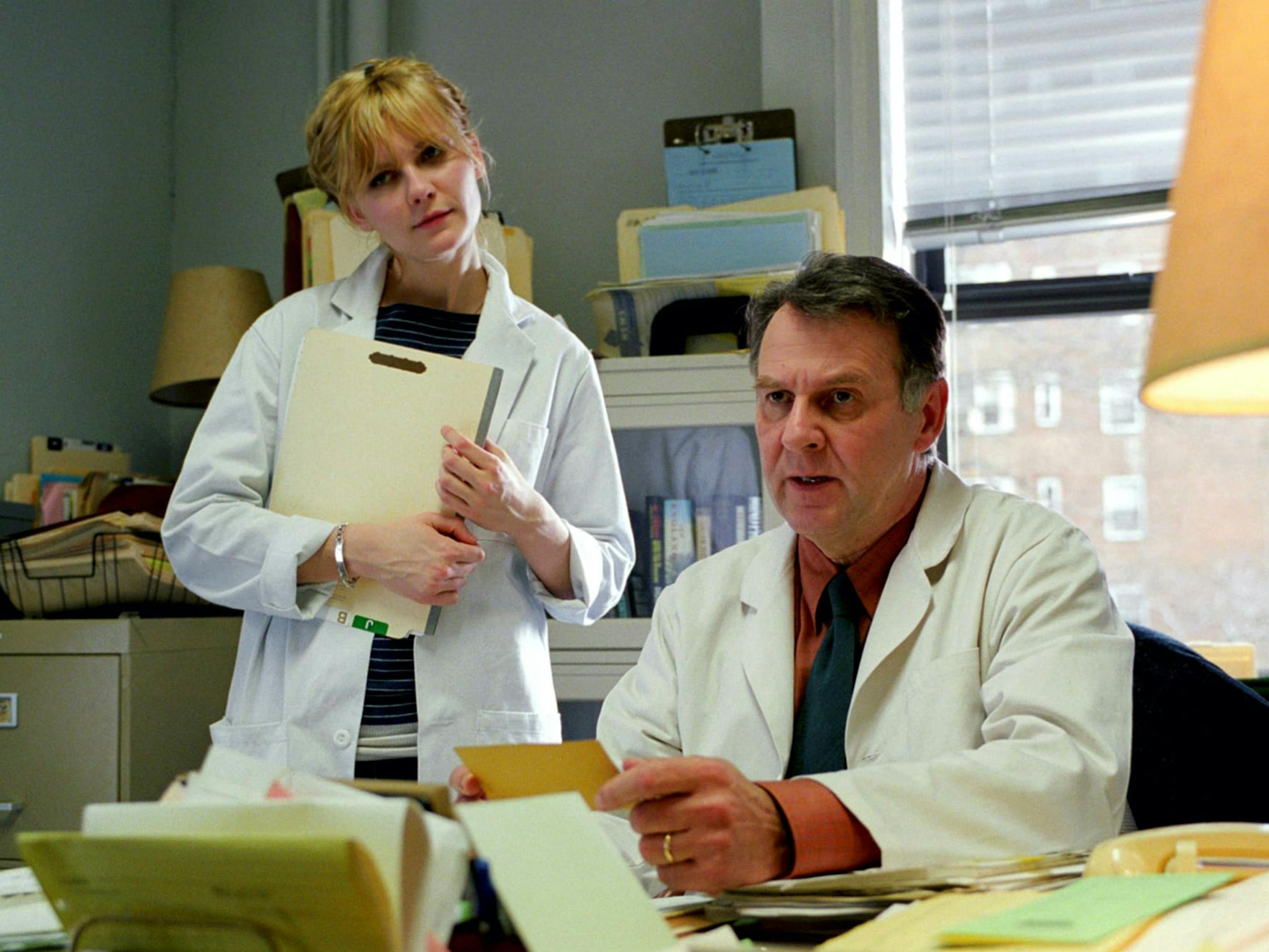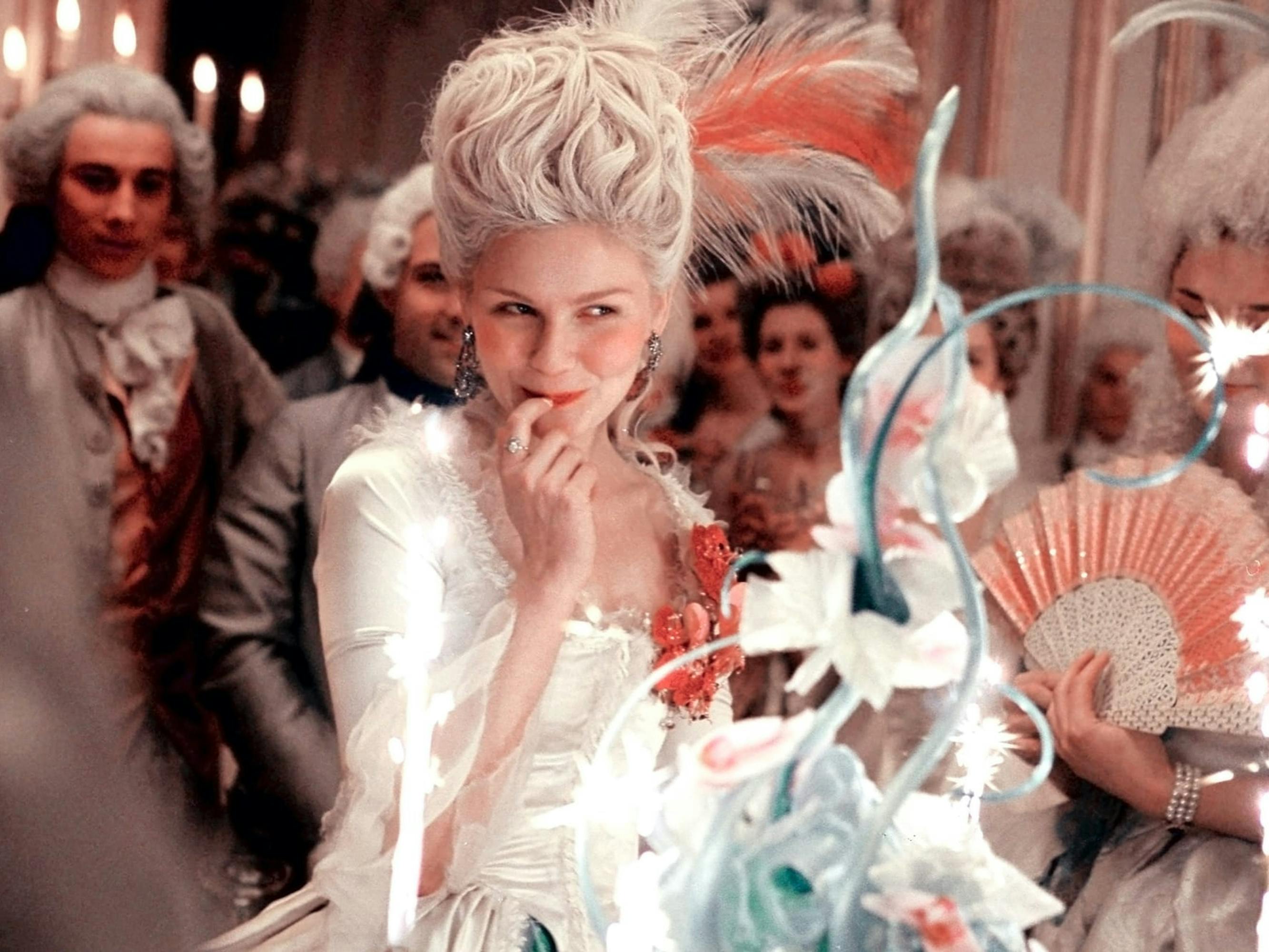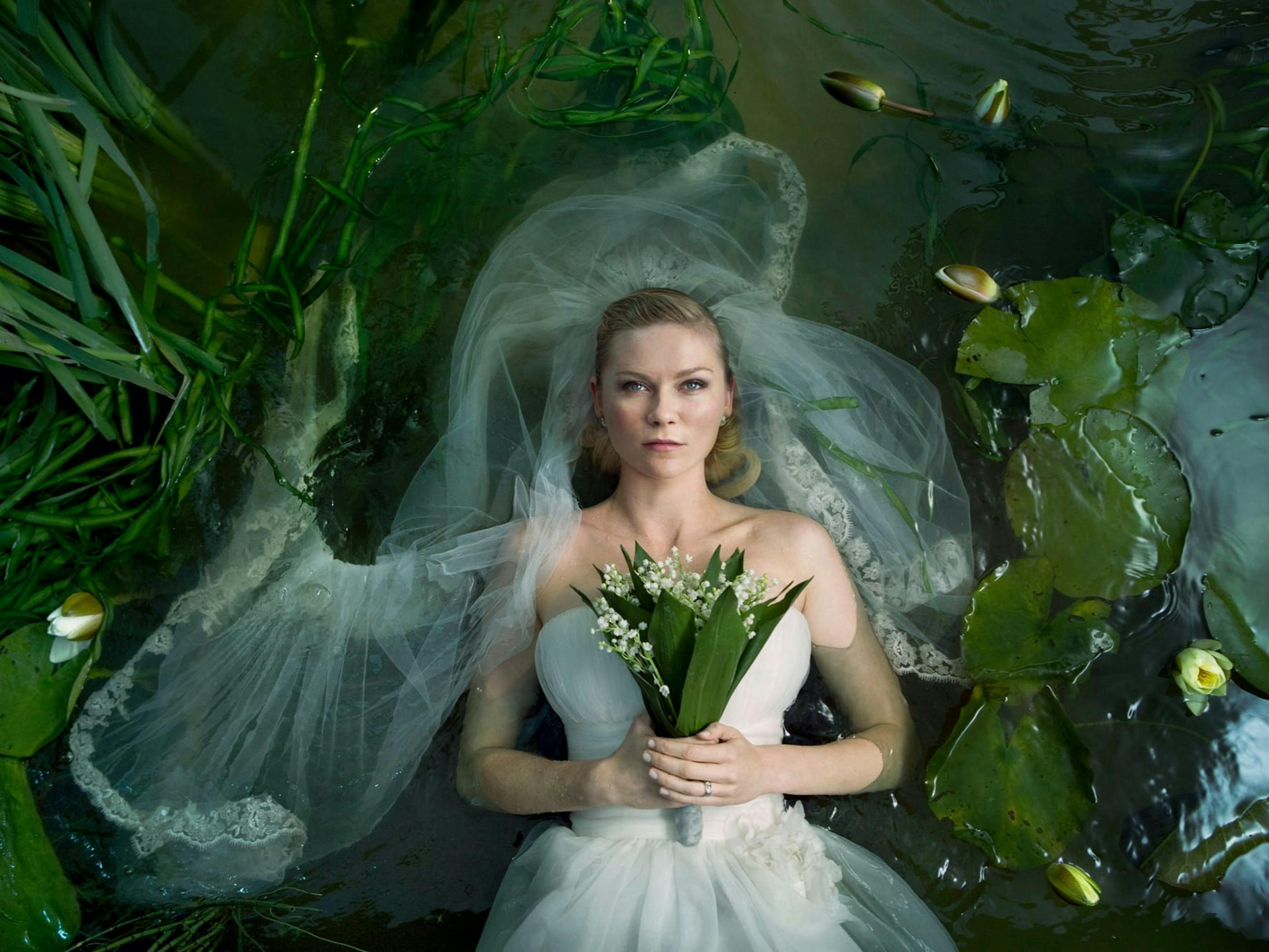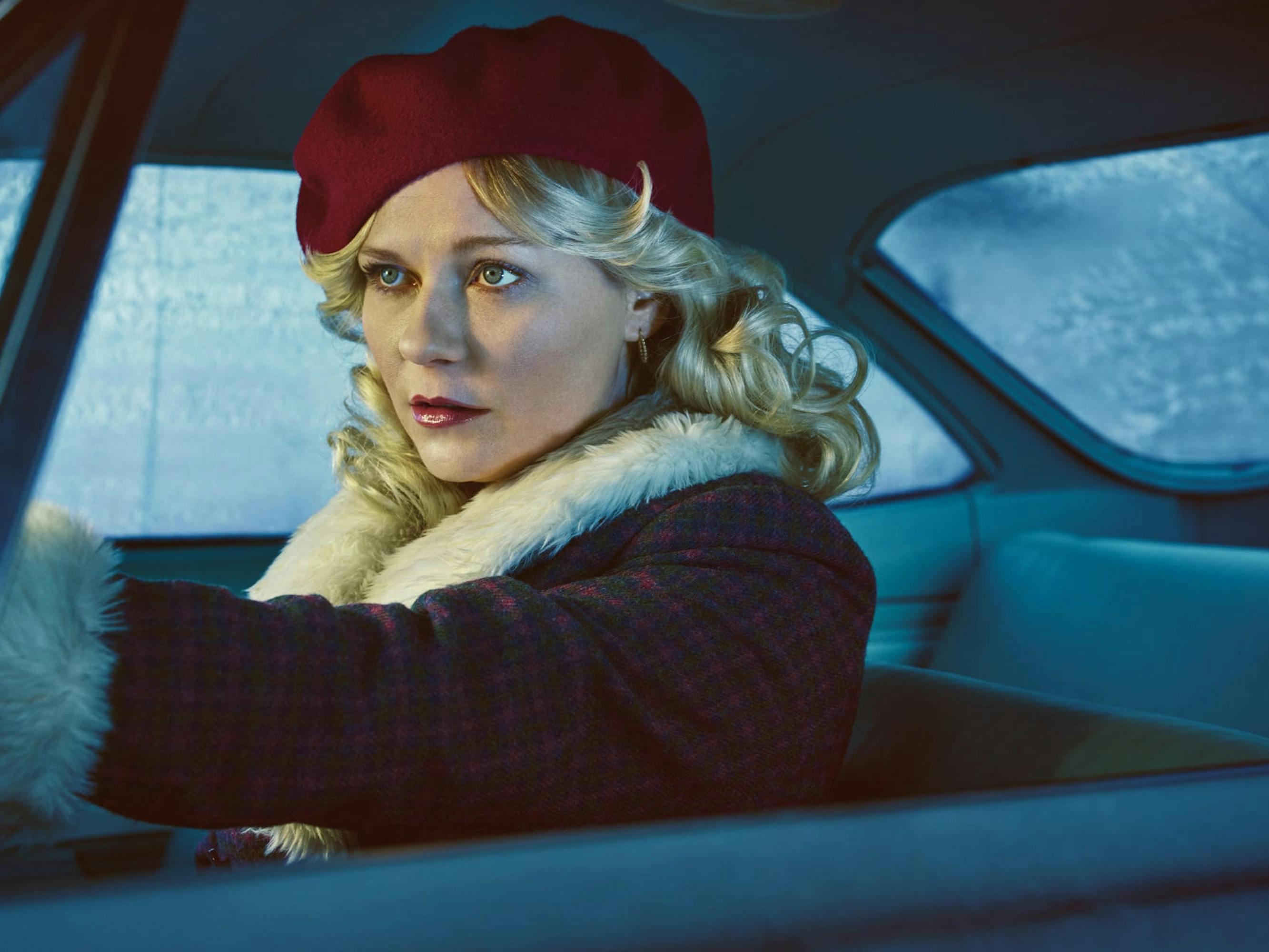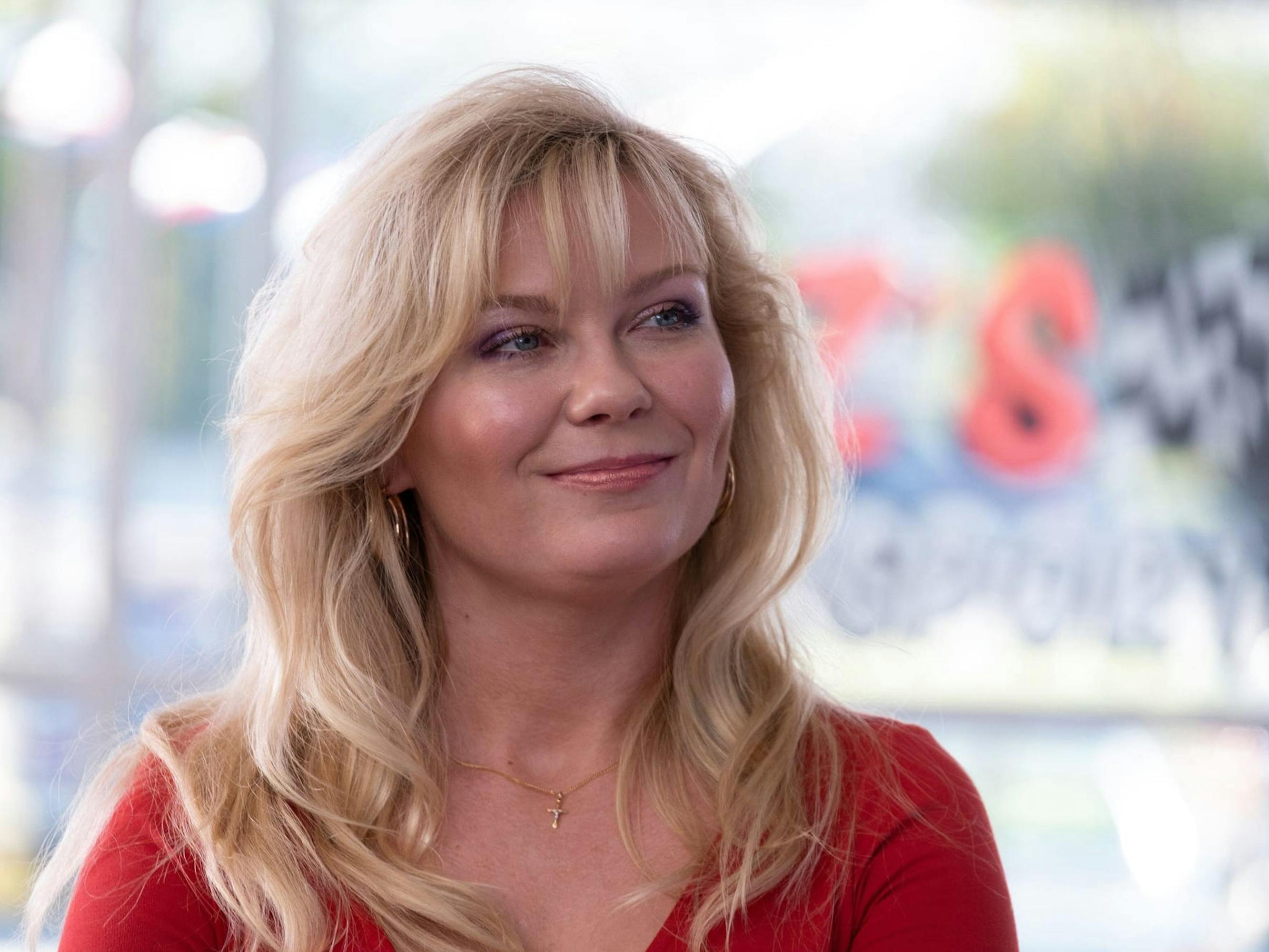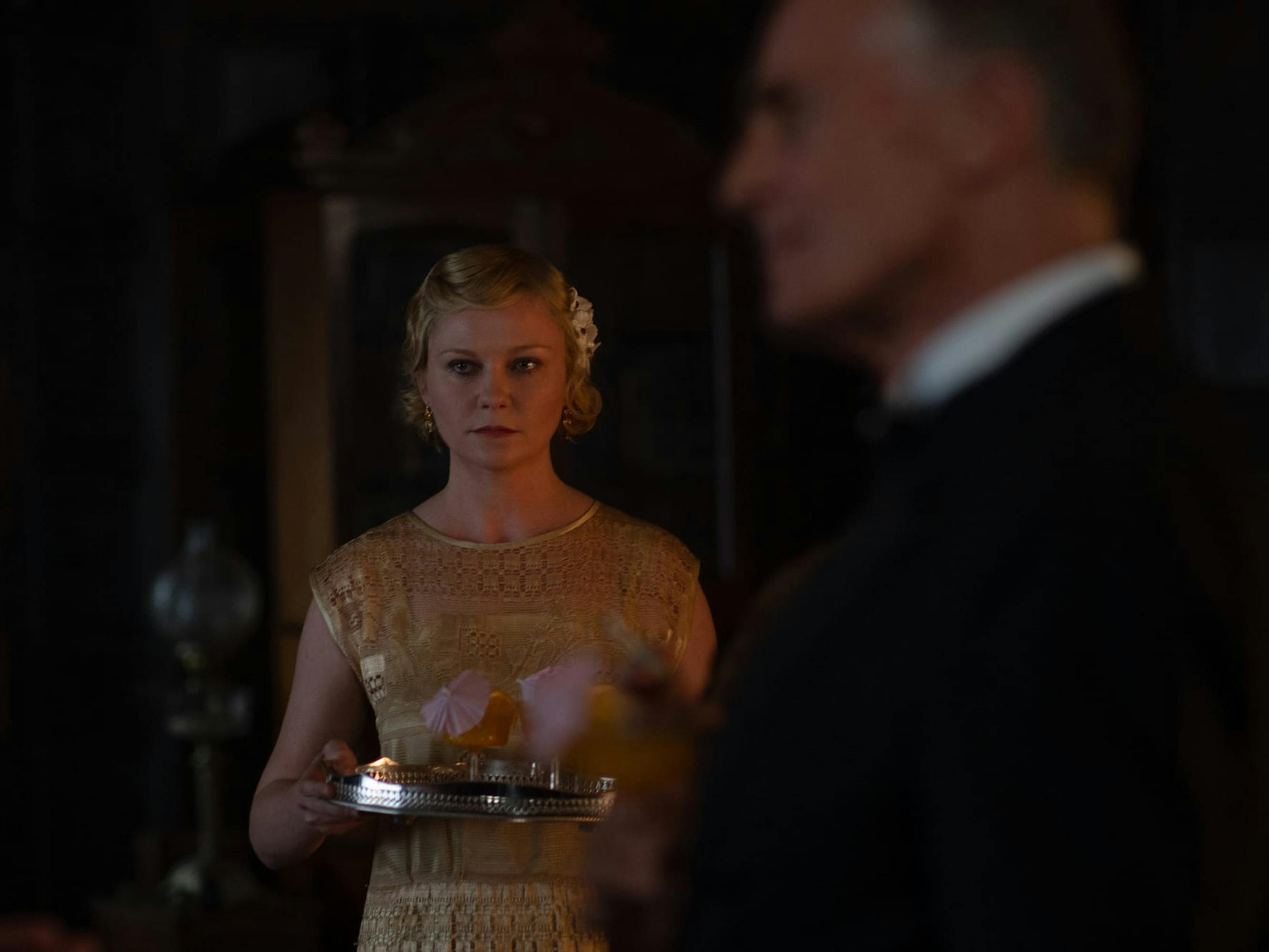 PictureLux / The Hollywood Archive / Alamy Stock Photo
Photo 12 / Alamy Stock Photo
Columbia Pictures / Courtesy Everett Collection
New Line Cinema / Courtesy Everett Collection: Picturelux
PictureLux / The Hollywood Archive / Alamy Stock Photo
Allstar Picture Library Ltd. / Alamy Stock Photo
Pictorial Press Ltd / Alamy Stock Photo
Photo 12 / Alamy Stock Photo
United Archives GmbH / Alamy Stock Photo
Allstar Picture Library Ltd. / Alamy Stock Photo
Allstar Picture Library Ltd. / Alamy Stock Photo
PictureLux / The Hollywood Archive / Alamy Stock Photo
Album / Alamy Stock Photo