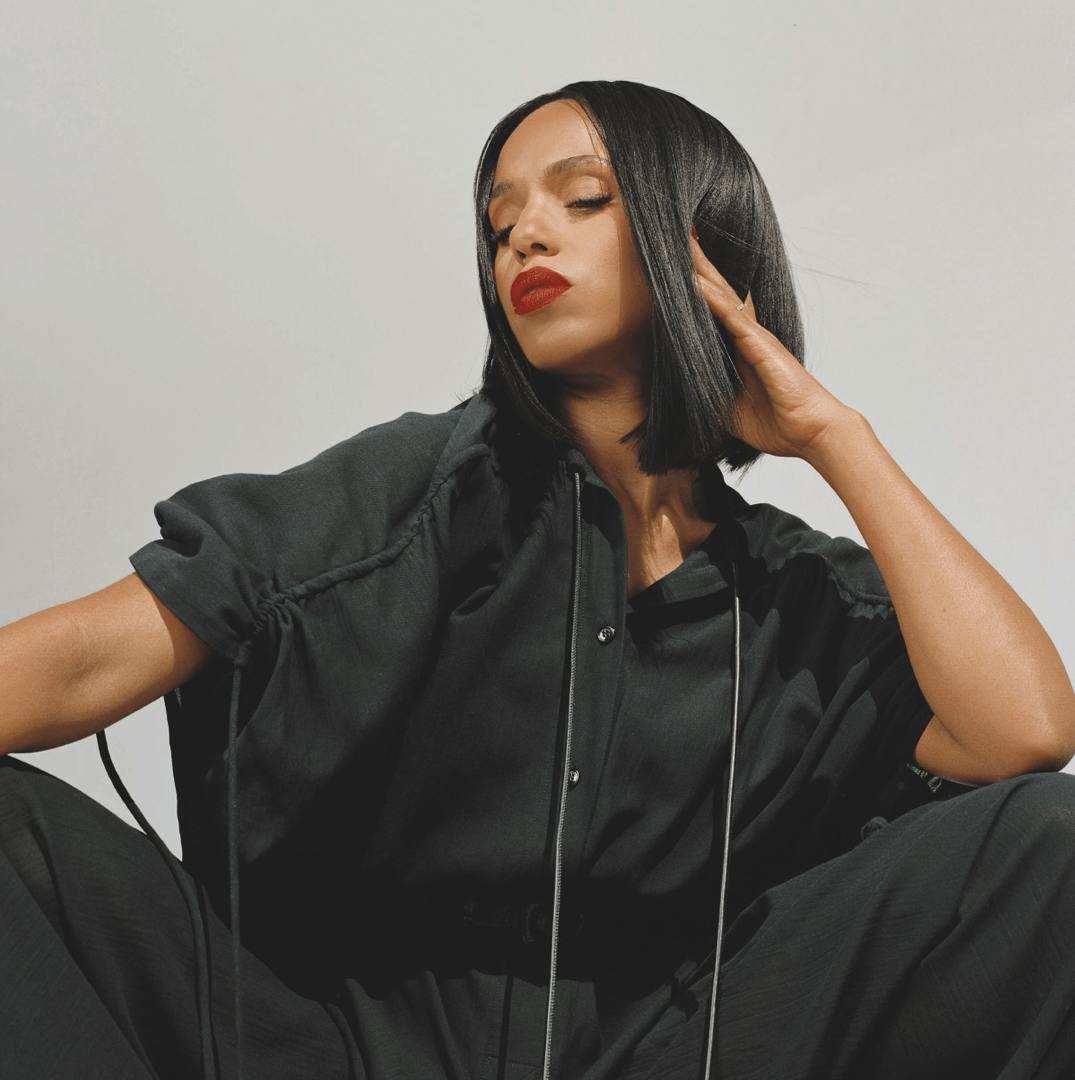 In the stage-to-screen drama American Son, actress and producer Kerry Washington delivers an astonishing performance as a woman searching for answers after her teenage son goes missing.
As I watched the gripping American Son, the Netflix film adaptation of the stage play, I thought about all the black men and women, boys and girls, who have been murdered by police officers: Tamir Rice, Michael Brown, Oscar Grant, Sandra Bland, Eric Garner, Walter Scott, Philando Castile, Botham Jean — the list is ever growing. I thought about how every time a black child leaves home in a car, a black parent worries that their child may not make it home alive. It is this worry that serves as the focal point of American Son.
Kendra, played by Kerry Washington, is distraught in a Miami police-station waiting room, trying to find her 18-year-old son, Jamal. She is desperate for information. All she knows is that Jamal was pulled over earlier that evening and no one seems to know what happened next. A young police officer (Jeremy Jordan) tries to placate Kendra, who, as the night unravels, becomes more and more distressed. Her panic, her terror, are palpable. She knows something devastating has happened, but there is nothing she can do to make the men around her understand the why of her worry and fear.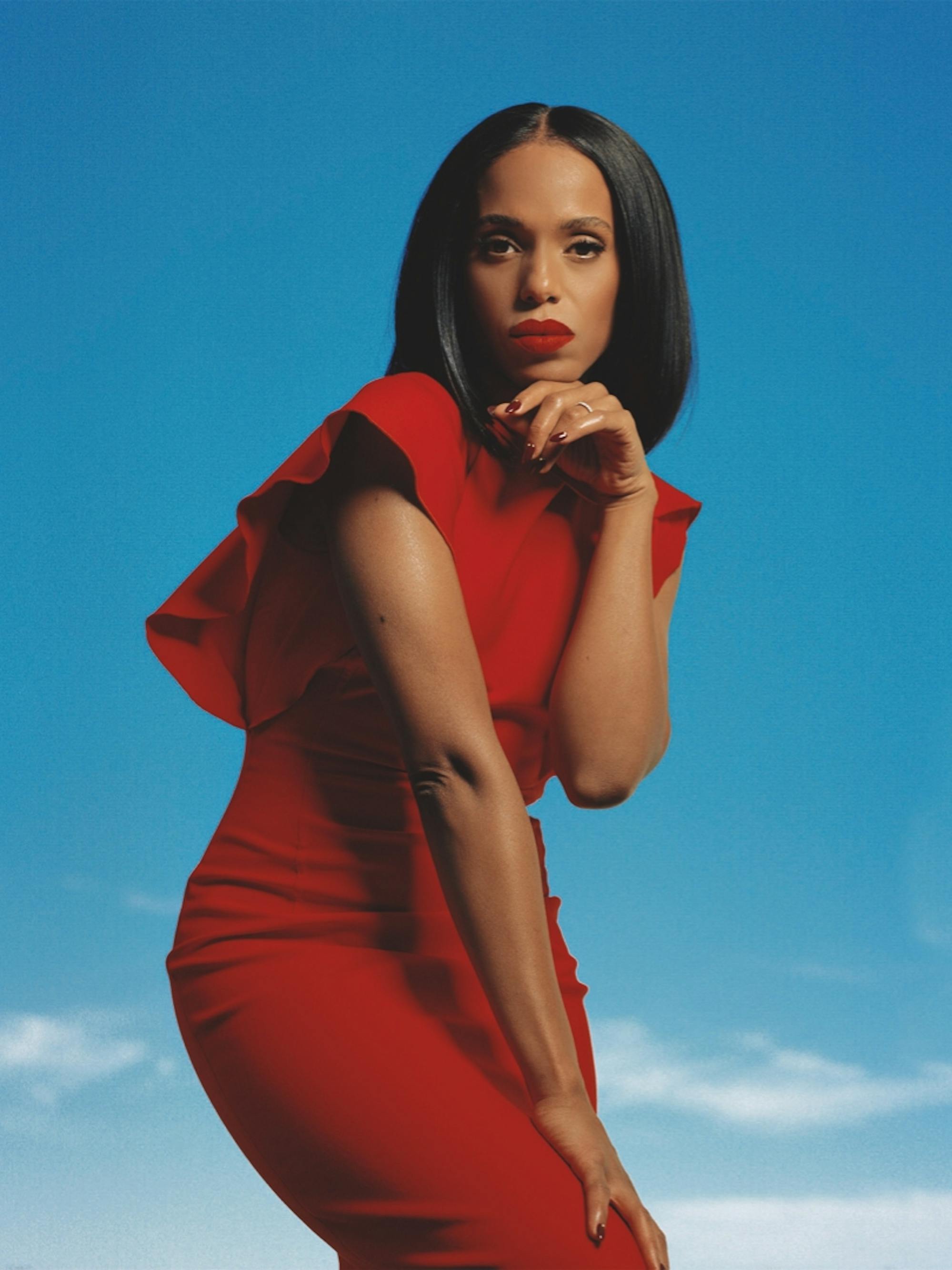 Kendra's desperation makes the movie claustrophobic. This woman and her entirely justifiable fear, the creeping sense of dread that something horrible, irrevocable, has happened to her black American son, are inescapable. When Kendra's estranged husband, Scott (Steven Pasquale), a white F.B.I. agent, shows up, the young police officer becomes more forthcoming because he mistakenly assumes Scott is a detective rather than Kendra's husband. In their initial exchange, we see how the young officer dismisses Kendra and her fears, and invites Scott into his casual racism because he assumes they have everything in common by virtue of their race, their masculinity. When the couple is left alone, they begin to examine the scarred remains of their relationship. What we see is that they have two wildly different ways of experiencing the world. What we see is that they are each raising a different son. What we see is that in this world, Jamal will always be more Kendra's son than Scott's.
The movie is a fiction, but also, it isn't. At times, American Son feels like a documentary, a haunting examination of how danger can manifest when you least expect it. Before I could even finish this essay, Atatiana Jefferson, 28, was murdered in her home by a Fort Worth, Texas police officer. Her young nephew was in her home while she was murdered. Her family will be forever changed by this senseless, avoidable violence. And still, we will have to remind far too many people that black lives do indeed matter, despite so much evidence to the contrary.
By the end of the film, we are left wondering if a young black man can ever be safe outside of his home, and if there is a way to adequately prepare a young black man for the reality that he is not safe out of his home, and if an interracial couple can ever truly know each other or find common ground. We are left wondering if a white parent can ever truly know what their black child experiences in a racist world. But we also see that love is powerful, motherhood is profound, and grief knows no bounds.
This woman and her entirely justifiable fear, the creeping sense of dread that something horrible, irrevocable, has happened to her black American son, are inescapable.
American Son began as a stage play by Christopher Demos-Brown, and the screen adaptation is faithful and captures the essence and energy of the stage play. It offers all the cloistered, almost unbearable intimacy of the play because the geography of the narrative is constrained to only this drab, impersonal waiting room. The players are few. The person everyone is concerned with never appears onscreen, but through his parents' fraught conversations, he becomes as fully fleshed out a person as his parents, who are, ultimately, yearning to find him and take him to the safety of home.
Kerry Washington has had a long and storied career across a range of genres, from biopics (Confirmation) to superhero films (Fantastic Four). She has been nominated for four Emmys, and also received a Golden Globe nomination for her role as the crisis management expert and presidential mistress Olivia Pope in Shonda Rhimes's Scandal. She has also starred in movies like The Last King of Scotland, Mr. & Mrs. Smith, Django Unchained, and For Colored Girls. Like most accomplished actors, Washington once guest-starred on Law & Order, in an episode that was "ripped from the headlines" about that one time when Jennifer Lopez and P. Diddy were implicated in a nightclub shooting. She has directed episodic television, and, in recent years, has taken on the role of producer in addition to her critically acclaimed acting.
Washington made her stage debut in David Mamet's play Race in 2009, and nearly a decade later took her star turn in American Son. She is now in a place, professionally, where she has more autonomy over the roles she takes. "I try to be part of stories I would want to watch. I want to make stuff I would want to consume, because it feels like I have to be in alignment with my own sense of what's worth my time," Washington told me. I spoke to her while she was on the set of the limited series Little Fires Everywhere, which she is both starring in and producing, and we had a wide-ranging conversation about craft, black motherhood, the politics of black bodies on stage and screen, and complicity.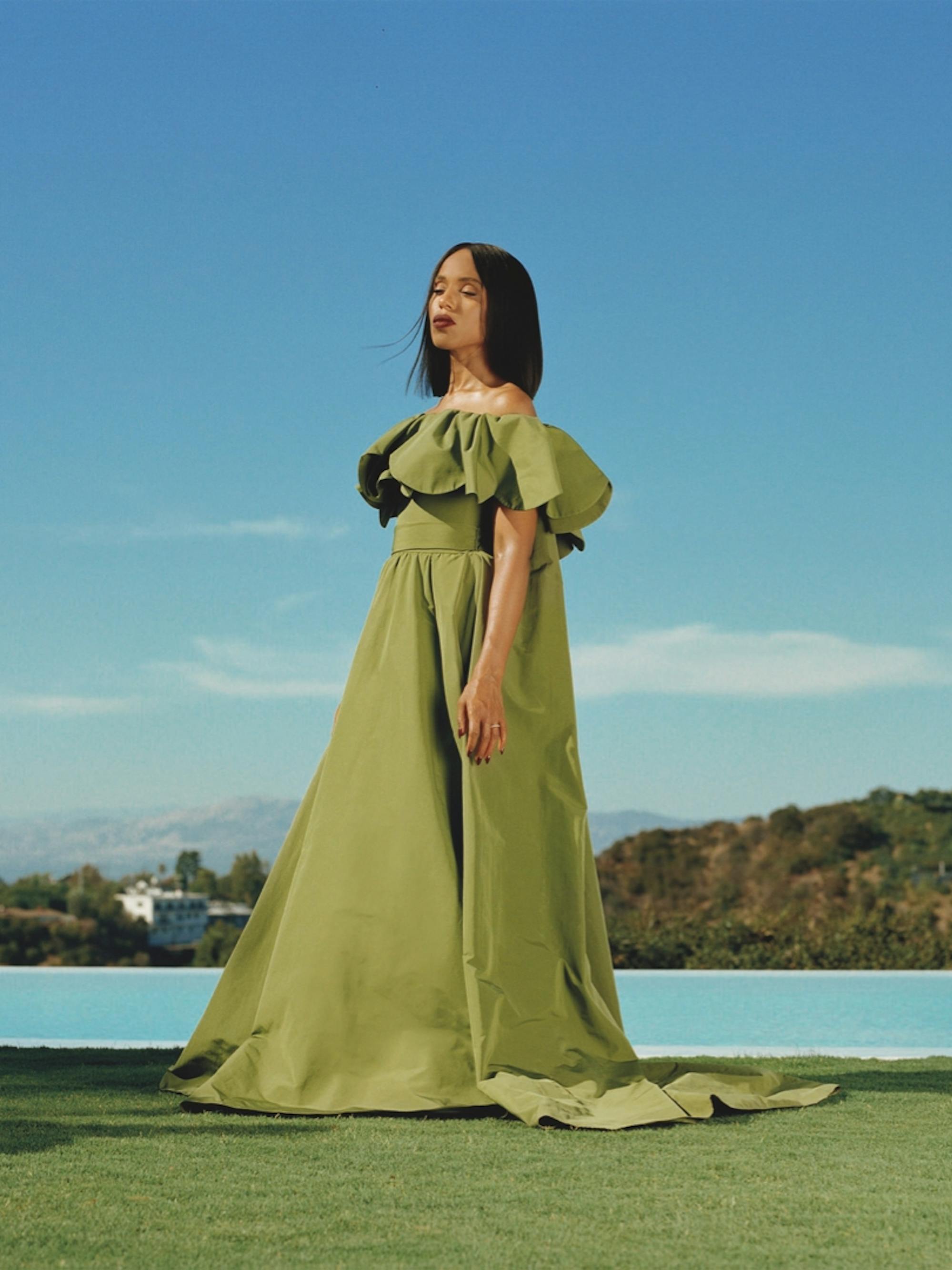 There were, in fact, a great many things I wanted to ask Washington. I was particularly interested in how, during the six years she played Olivia Pope, her character managed to wear impeccable white clothing and drink red wine without ever spilling a drop. But I also had serious questions, because American Son is a serious story. As we spoke, it was clear that Kerry Washington is a woman who loves her work, takes it seriously, and approaches her craft rigorously. When I interview a creative person, I like to ask them what they like most about their work. Some artists are taken aback by the question and don't quite know what to say. Washington, though, had clear answers. "As a producer, what I love most about my work and how I do it is that I get to empower other artists and artisans. I get to create an environment where other people get to strive for excellence in what they do in order to create art together," she said. "As an actor, I love that I get to surrender some of my ego in the service of allowing an audience to have a journey that's for them. I get to surrender the walls around my own heart in order to bring life to somebody else's connection to their heart."
We see Washington surrendering the walls of her heart throughout American Son, and in doing so, she creates an indelible portrait of a woman hoping against hope that her worst fear will not come to pass. I asked Washington what drew her to American Son, both on stage and the small screen, because the material is so potent. She got the call from Broadway producer Jeffrey Richards just after she had finished filming Scandal. Jumping immediately into a new project was not on her agenda. When she read the American Son script, she was instantly drawn to the material. "I felt like I knew her," Washington said of Kendra. "I had been her at times in my life. I had girlfriends who were her. And I had never seen her." The opportunity to bring such necessary representation to the stage proved irresistible. It was also an interesting contrast to the iconic role she inhabited for so many years. "Coming off of seven seasons of living in the fairytale version of what it could look like when a powerful white man loves a black woman, I had been living in this fantasy. I love the idea of flipping the coin and saying, 'What else might it be, and what could it cost her?'"
The role of Kendra also allowed Washington to tap into her own experiences as a mother. "In the years on Scandal, I became a mom, but I wasn't able to explore any of those themes on the show," she said. "Olivia was not a mom, and specifically chose not to be. I love that Shonda made that choice for her. In order for Olivia to remain a superhero, she couldn't be a mother, because with motherhood comes fragility. I loved the idea of stepping into that vulnerability. She [Kendra] felt in some ways like the un-Olivia, and [it felt like] it'd be good for me to build out my toolbox in that way." I was curious about what else Washington has in her craft toolbox and what skills she had to draw upon to play Kendra. The athleticism of the role, she observed, was significant, particularly onstage. "Your body has to be able to communicate the story across the theater," Washington said, "so it requires a different level of discipline, vocally and physically." She also had to have faith in her voice and her body, that she would be up to the rigors of the role, night after night. "The biggest upgrade to the toolbox was a certain level of faith in my instrument, that I would and could be able to go to this place eight times a week, that my body would be able to do that, that my heart would be able to do that — a deepening in my willingness to reveal different parts of myself."
To be a woman, to be a person of color, and to say, 'pay attention to me, I'm not a statistic. You don't get to look away.'
Washington brings the athleticism required onstage to the film adaptation. Her sorrow and rage are all-consuming and deeply felt. Her body is often taut with emotion as she stands rigidly, imploring her husband to understand where she and their son are coming from. She moves through the small space frenetically, rarely staying in one place for long, the bone and muscle of her body unable to contain her distress as it shifts into despair. The film's runtime is a mere 90 minutes, but the inexorable tension makes the narrative seem that much longer. Washington gives a vigorous, compelling performance, one where she seems to splay herself open for the audience. I asked her how she protects herself in a role where she has to dissect the fragility of black lives, the vulnerability of motherhood, and the overwhelmingness of love. "The performance has to become this very dangerous place, but everywhere else is extremely safe," she said. "The level of self-care goes up exponentially. The willingness to really be in the joy of my life when I wasn't there was huge. I found myself — it's sort of anti-intuitive — in a deeper connection with the love and the gratitude of my life outside of the theater, because once I was inside the theater, I had to let all of that fall away."
But Washington also had to temper her performance because the relationship between actor, character, and audience shifts from stage to screen. "In a lot of ways, what we had to do when the cameras came out was we take our feet off the pedal — because you're no longer communicating to the person in the back of the theater," she noted. "The camera's right there, and these characters were so steeped into every cell of our bodies, of our flesh, that we really had to let go and not push, and let the camera witness what had found its way into our marrow."
A powerful story resonates not only for the people who see themselves reflected in the story, but also for those who don't. American Son is one of those stories that finds its way not only into the marrow of its actors, but also of its audience. "I had a lot of friends who came to see the play who are not black women, who said there's a level of identification just as a parent or as a person who loves another person," Washington shared. She touched on the surrender required of parenthood more than once during our conversation. That surrender, the cost of it, is in fact one of the film's primary tensions. Washington was quick to point out, however, that as universal as the vulnerabilities of parenthood can be, there is something unique about black parenthood. "The ways in which that [parenthood] is complicated and exacerbated when you are a black mother and your child is walking in a world where the institutions have been built not for the betterment of your child, but actually for the villainization and limitation and destruction of your child — it's just vastly more scary and painful."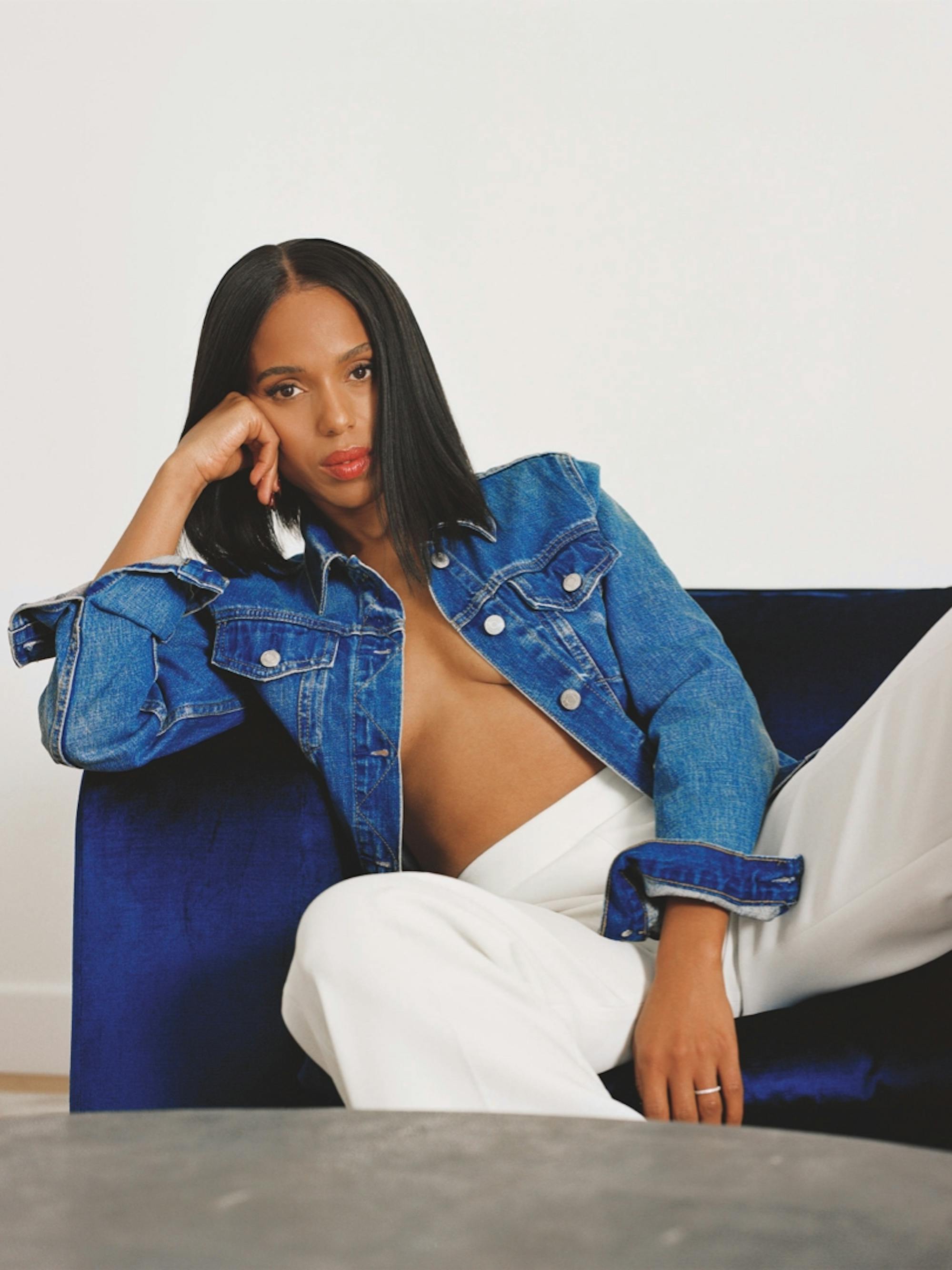 American Son is primarily about what can happen to a young black man in the hands of law enforcement, but it's also about a woman who spent 18 years subsuming herself to her husband and child, a woman who tried to deny parts of herself to fit into a mostly unwelcoming world. The longer Kendra and Scott wait for news of their son, the more we see how Kendra has contorted herself to make herself acceptable to a white world, and the more we see that Scott believes in the idea of meritocracy, where his son could be immune to racism if he worked hard enough and behaved respectably enough. One of the film's most affecting moments comes when Scott realizes that such is not the case.
The most haunting moments of American Son are, indeed, those where Kendra and Scott realize the ways in which they have failed their son, and each other. Kendra, in particular, has to come to terms with not doing enough to prepare Jamal for how the world will treat him. It is a profound moment of reckoning. "Her son needs her to live in the reality of who he is, and she hasn't done that for him for 18 years," Washington said. "She's just wanted him to fit in the world with the idea that if they followed the rules and if they assimilated into a culture and into an idea of blackness that was safer and more comfortable, that that would save him."
Though Washington was drawn to the role of Kendra and could relate to the character, she also found kinship with Jamal and the ways he had to be different versions of himself with different people. "A lot of my decisions to do the play and the film had to do with how much I identified with Jamal," she said. Like Jamal, Washington had to negotiate multiple worlds while she was growing up. She attended the prestigious Spence School in Manhattan, but was raised in the Bronx in a multiracial family. "I'm not biracial, but my mother has a mixed-race background," Washington said. "So I know that idea of belonging to multiple communities and trying to find your way and trying to find your voice. When Kendra says [Jamal's] depressed and his dad doesn't get it, I know what that looks like and feels like."
It would be impossible to understand American Son as anything but a political story, and Washington was keenly aware of how her decision to take on the role of Kendra was implicitly political whether or not she felt it was explicitly political. "To be a woman, to be a person of color, and to say, 'Pay attention to me, I'm not a statistic. You don't get to look away. You don't get to walk by me in the street. You don't get to drive through my community and lock your doors and pretend I don't matter. My story is the only story that's going to matter for the next 90 minutes of your life' — I think that's a political act no matter what," she said. There is no easy or comprehensive way to tackle the complexities of race, marriage, parenthood, and law enforcement in 90 minutes. American Son is not a flawless narrative. At times, the story is too heavy-handed, too black and white, both literally and figuratively. But the actors are formidable in their roles, and the story does not let anyone off the hook for what befalls Jamal. Near the end of the film, there is a twist of sorts when the detective who has answers about where Jamal is enters the scene. What he brings to the story is something Washington deftly identified in her appreciation of that narrative choice: "What I love about that is it makes us all culpable. Every character in that play is culpable in the demise of Jamal. Every single one of us." This culpability makes for an uncomfortable audience experience, but that discomfort is necessary for us to truly grapple with what it means to create a world where American sons, and daughters, might survive.