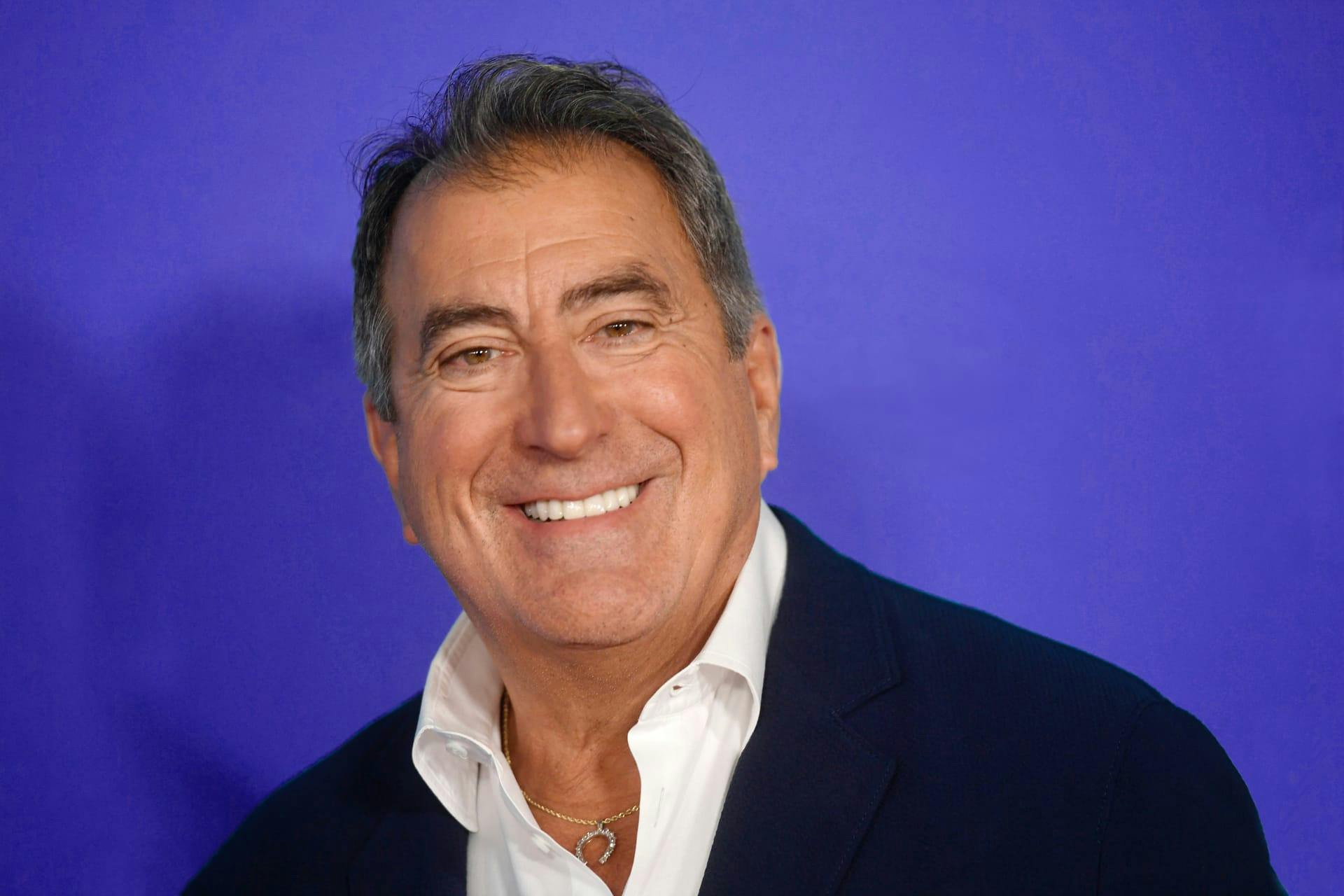 Legendary choreographer and director Kenny Ortega remembers some of his most sensational projects, and adds Julie and the Phantoms to the list.
Think of a pop-culture milestone from the last four decades, and chances are Emmy Award-winning choreographer and director Kenny Ortega's been there. He's danced with Gene Kelly, twisted and shouted with notorious high school truant Ferris Bueller, and supported Patrick Swayze — literally — during the filming of Dirty Dancing. And that's just the 1980s. To commemorate the release of his new Netflix series, teen musical sensation Julie and the Phantoms, Queue asked Ortega to recount some of his most treasured memories from a one-of-a-kind career.
Xanadu (1980)
Toni Basil, who was my choreography mentor, was going to choreograph Xanadu. It was a roller-skating movie, and she knew that I was a roller-skating disco madman. She was doing The Rose with Bette Midler, and I was assisting her. She just got so busy that she said, "You want to do this? I'll introduce you to the producers." She introduced me to Joel Silver and Lawrence Gordon. Then I got a call and they said, "Olivia Newton-John is doing the musical, and we want you to meet her." That was just beyond! Olivia Newton-John! Grease! Then they called me and said, "Gene Kelly is considering playing the old man. He's not going to dance, but he has to sign off on the choreographer. He wants to meet you tomorrow."
Gene Kelly showed up, he got out of his car — we were at Universal Studios. He looked at Joel and Lawrence and said, "Just the kid." So just Gene and I walked into this room, and Gene said, "They told you I'm not dancing?" I said, "Mr. Kelly, I'm not here to convince you of anything." He said, "If I was going to dance, what would you have me do?" I started doing some of his moves. I said, "Well, I'd start with some of your choreography." He started naming the moves, then he started to do them with me. All of a sudden, he said, "O.K., O.K., enough." We walked out of the room, and Joel and Larry were standing there, and Gene said, "I'll do your picture."Gene Kelly changed my life. He enlightened me about the importance of learning where to put the camera as a filmmaker when you're choreographing, about designing choreography for the camera. He put a viewfinder around my neck and a stopwatch in my hand, and I directed and choreographed his last musical number in life. He shared all his movies with me, and broke them down, and really made a director out of me.
Ferris Bueller's Day Off (1986)
I got a call from John Hughes, and I went in to see him at his office. He said, "I have another movie that I'm going to do in my hometown, Chicago. It's called Ferris Bueller's Day Off. There's one big musical sequence that's going to happen on the streets of Chicago. Not only do I want you to choreograph it, but I want you to be the second-unit director." He then mentored me in directing and choreographing that parade sequence. I could never have taken credit for everything that sequence was without him behind me, whispering in my ear, "You're sure you don't want a camera there? The more you have, the greater chance you're going to get what you need. Because you're only getting one shot at it."

The parade scene was amazing. It was closer to doing the Olympics than it was to doing a movie. You've got all these thousands of people and one shot to get it right. Matthew Broderick was just so much fun to work with — one of the finest young actors of the day and still turning out great work as a wonderful theater actor in New York. I remember when the scene was over I didn't want to stop, because the excitement, the fun, the crowd, Matthew . . . With all the cameras that we had, I just figured, let the camera go. Back then, we were shooting on film, so it was costly to let the cameras keep going. I think it was my assistant director that finally yelled "Cut."
Dirty Dancing (1987)
Dirty Dancing really was the career-changing moment for me as a choreographer. Working with director Emile Ardolino, working with Patrick Swayze and Jennifer Grey on that mountaintop — being isolated from the world — and working with my partner, Miranda Garrison, and all those incredible young people that were our dirty dancers . . . We had the time of our lives.
Eleanor Bergstein, the screenwriter and co-producer, had the idea of doing the lift in the lake. That's how she practiced lifts as a dancer so that she didn't crack her head open. I was underwater, holding Patrick's feet because he was slipping and sliding. I would take a breath and go underwater and hold his legs so he wouldn't lose his balance, and then I'd have to stay under there until the lift was done. Then I could come back up.
Emile was just the most inspirational director, an incredible and decent human being — I miss him terribly; he died too young. He gave me so much opportunity; he called me into New York and said, "It's time to edit and cut the dancing sequences. I wanted you to be here to be a part of that process." I was picking takes and sequences and participating in the editorial process. Then once the numbers were cut, he brought me back and he said, "Look at them. I want you to be happy." I had no idea that they were going to create such a phenomenon. The dancing and the movie created a craze all over the world.
Hocus Pocus (1993)
It's not a surprise to me that it's been embraced in the way that it has; it's a surprise to me that it didn't happen earlier. I thought the women were brilliant and the story was lots of fun. It was only my second time out directing, but we all had a wonderful time making the movie.
It wasn't easy, technology wasn't what it is today. The actor that played Billy Butcherson, Doug Jones, literally had a balloon in his mouth with moths inside of it, and he opened his mouth so that the moths could fly out. Now we can computer-generate those moths. . . . One time the fly rig broke down, and all the witches were dangling from the ceiling. We were in hysterics, and we had to get ladders to get them down.
The movie came out in the summer — we wondered why it didn't come out in the fall. But it was a miss, and it was heartbreaking. Then suddenly it just returned. Suddenly it was this cult film that is now becoming this perennial Halloween movie. It was thrilling for all of us, for everyone that participated, that it found an audience.
There was a critic that had said, "The problem with Hocus Pocus is that Kenny Ortega didn't know what audience he was going for." That wasn't true. I was going for a broad audience. We found it. Today, Hocus Pocus is beloved by a broad audience: children and families, couples; it's a big favorite of the L.G.B.T.Q.+ community. Having that opportunity that early in my life, to work with Bette Midler and Kathy Najimy and Sarah Jessica Parker, taught me what to look for in actors and what to expect from actors as I moved forward in my career: the talent, the improvisational skill, the chemistry, the effort, the willingness to put up with the heat and the prosthetics and the makeup and the wigs and the hours that it took to get ready. They were so extraordinary to work with.
Julie and the Phantoms (2020)
Dan Cross and David Hoge — the showrunners — and I got together and started to develop the pitch for Julie and the Phantoms. We brought it to Netflix with the idea that this could not only be a successful series but also a successful record and a successful touring group. When we started to develop the scripts, I wanted to be ambitious. I remember at one point one of the executives said, "How are you going to find these kids? You have such high expectations in the way that you guys are laying these stories out." I said, "We'll find them." I really believed that. My experience told me that we would find them and that the process would be lengthy, but that we would have what it was that we were looking for.
What I love about Julie and the Phantoms is that we cast Madison Reyes, Charlie Gillespie, Owen Patrick Joyner, and Jeremy Shada in roles that excite them, that call on them to be as creative as they've ever been in their lives. They've got to plug in and play and sing, and deliver the humor and heart and surprise that is Julie and the Phantoms. I'm proud of them and so thrilled by our discovery of those players.
I've been really fortunate. Most of the projects that I've helmed and/or choreographed, I've just been in these situations where people are excited and enthusiastic. The enthusiasm that I felt every single day with Julie and the Phantoms, being in the company of these players — these actors, these musicians — was incredible. I saw that promise; that's what thrilled me. That's my memory.