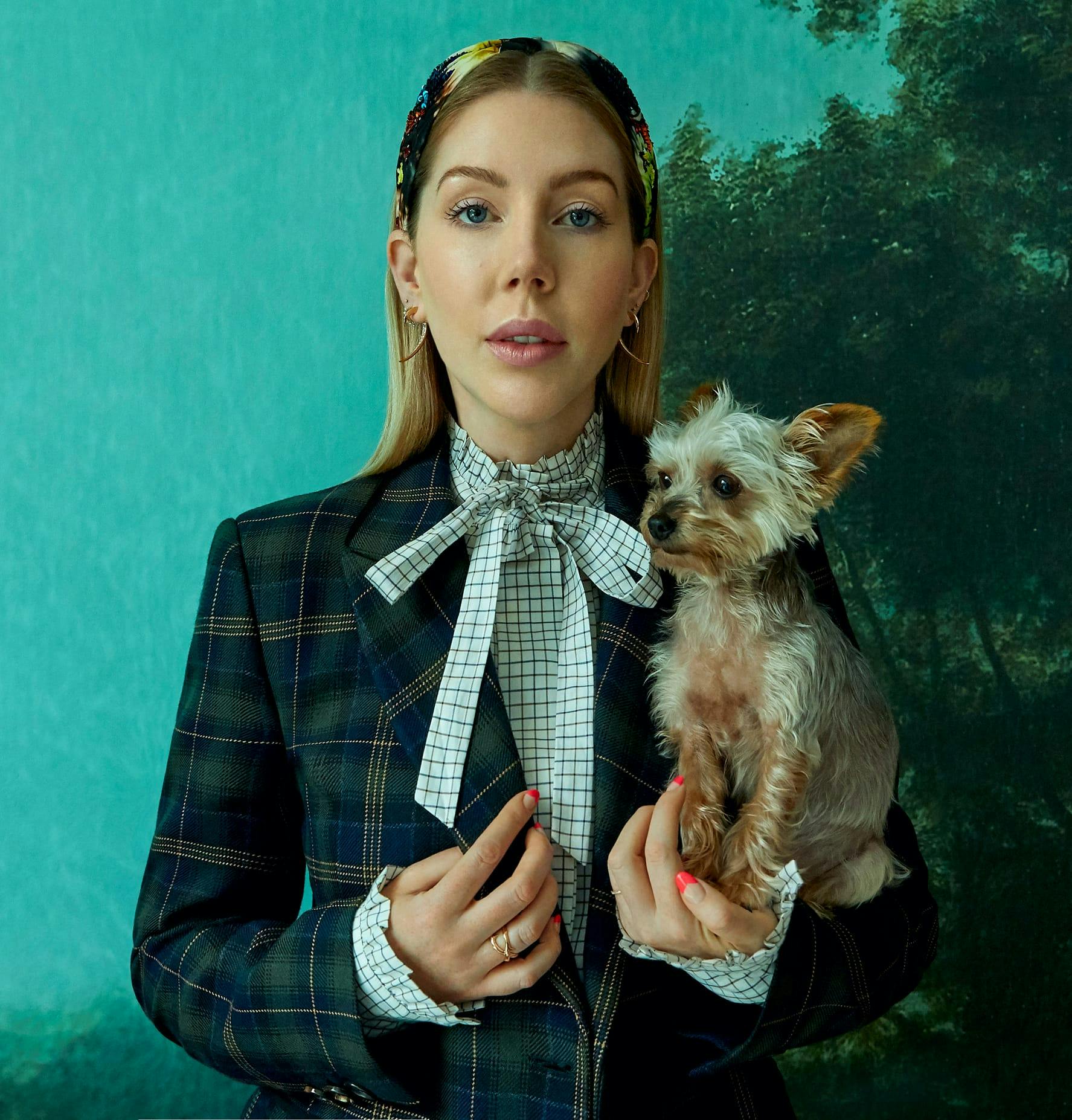 Katherine Ryan, creator and star of The Duchess, shares what it means to bring a good mom and a bad person to the small screen.
I was a baby feminist — there are videos of me doing speech competitions at school and talking about consent and how your parents shouldn't make you kiss the neighbors — but then I descended into something weird before I got back to where I started.
My fear growing up and transitioning to young womanhood was that I would end up trapped in a culture in which I would be unable to fulfill my potential. My mother was so strong and outspoken, and she was disliked for that. She was disruptive in many ways, and she didn't ever get to have the voice I believe she deserved. My grandma had the same story.
I grew up in Canada, but we were close enough to Detroit to have their television feed, so I was influenced by Black sitcoms like Family Matters, The Hughleys, Living Single, Martin, and Sister, Sister. I noticed that in a lot of those sitcoms, there were very powerful female characters, and very funny female characters.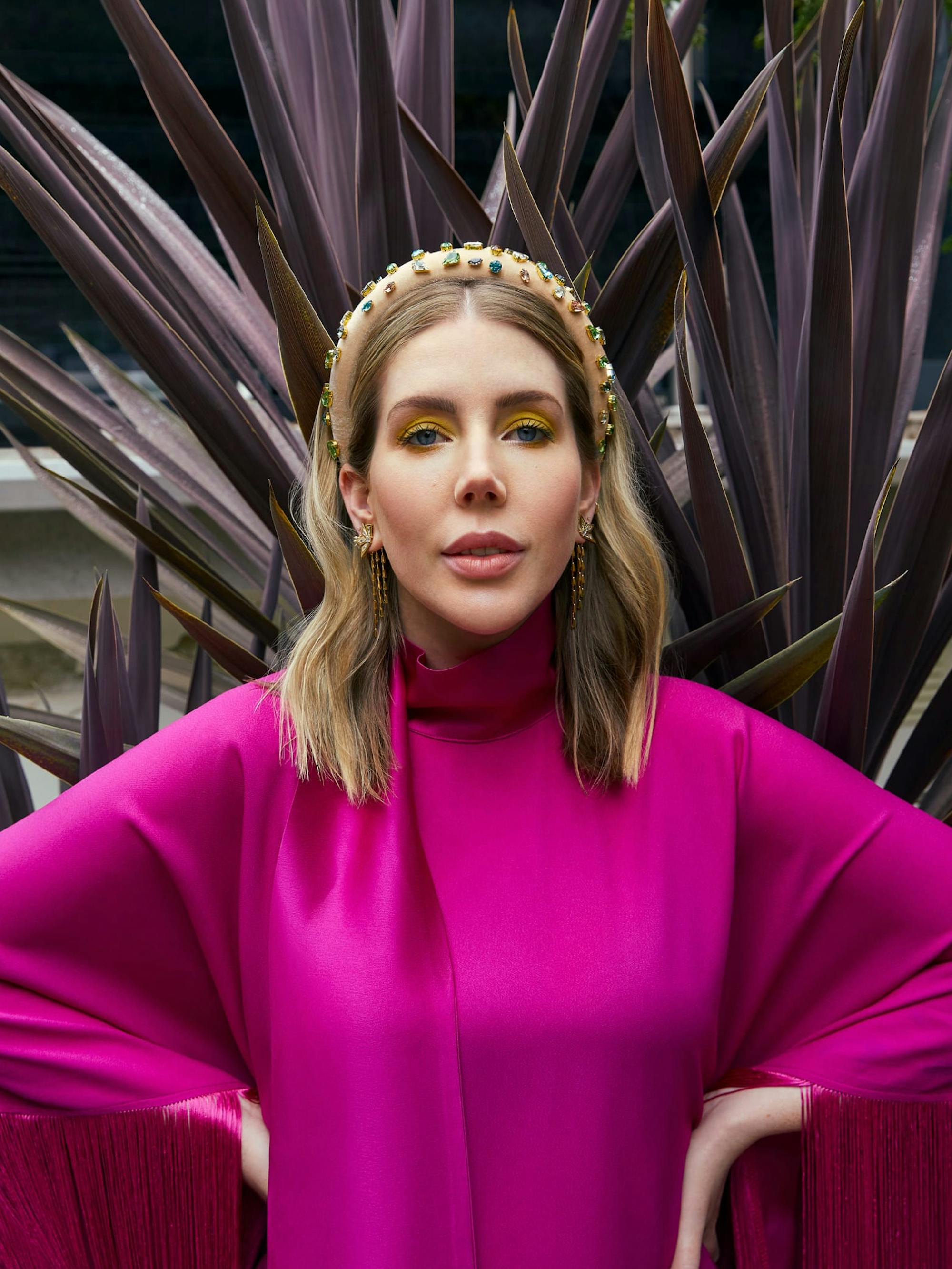 With The Duchess, first and foremost I wanted to make something that was funny. But secondly, I considered gender stereotypes. I'm aware of how hard it is for an audience to connect with an unlikable female lead; I know that there is an unconscious bias, and that we are judged in a very different way than men are.

The main character, Katherine, is not that different from me. In the show, I wanted to have those ridiculous explosive moments, but then anchor them: Katherine doesn't shout at anyone apart from when she's defending her child, and my driving force in life has always been to nurture and defend my child. I do have fantasies sometimes at the school gate, though I don't act on them.
We've seen so many women onscreen who are afterthoughts.
I also purposely wrote Evan, the love interest, as if he was a stereotypical female rom-com character, the way he's like, "I just want to get married," and will tolerate being discarded over and over, sticking around for crumbs. We've seen so many women onscreen who are afterthoughts. I wanted to write a really nice man like that: He's sitting at a slot machine, pulling the lever and losing all his quarters waiting for the jackpot.
In my own work and in my life, everything has been baby steps. When I was beginning to do stand-up in college, I had a lot of internalized misogyny. I existed in a very white-male-dominated circuit; I worked at Hooters; and, like many of my friends, I was a young woman in the Britney and Christina era trying to figure out my place in the world. I subscribed to a lot of the negative ideas about women onstage, and I tolerated a lot of trash behavior.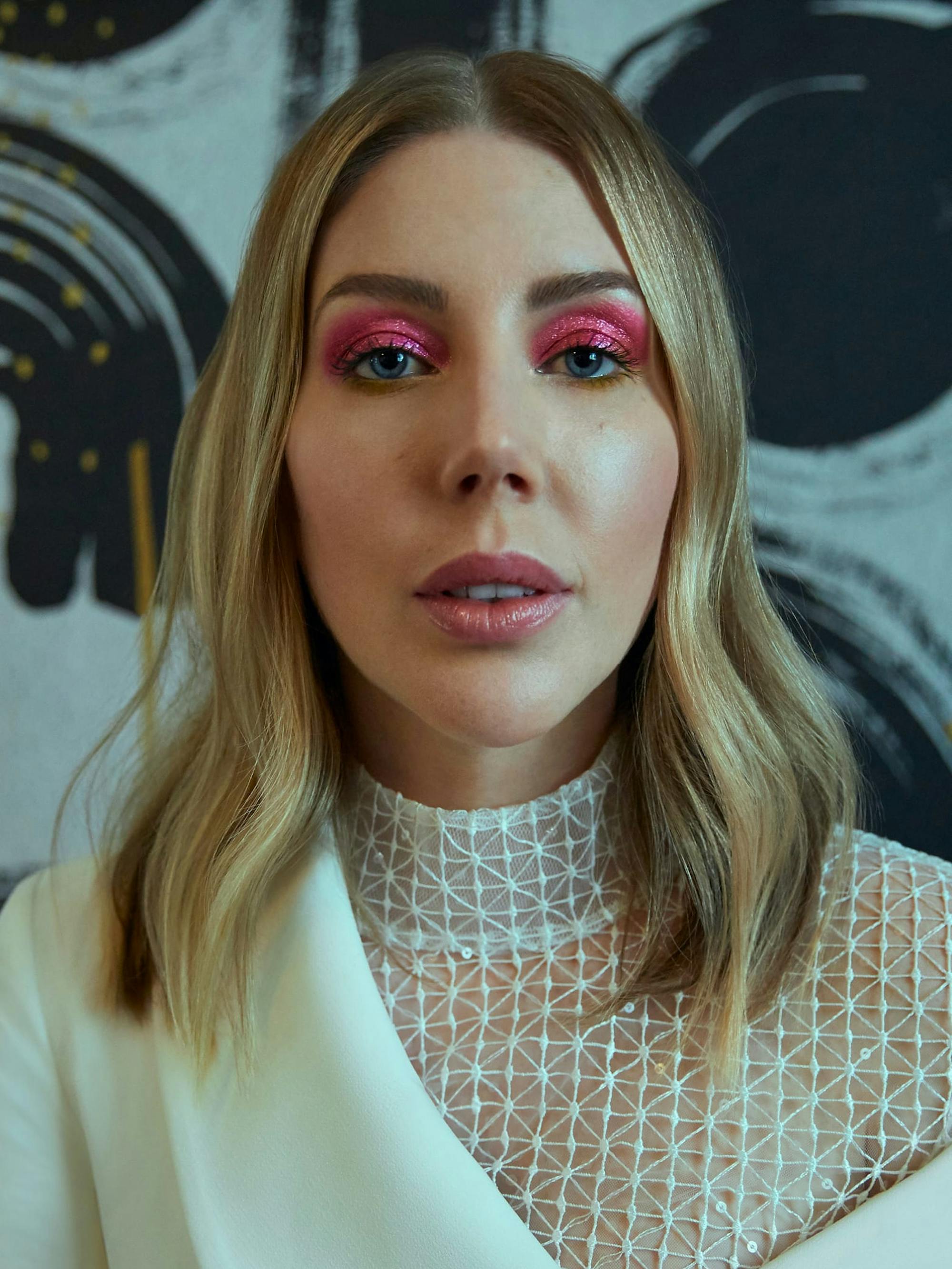 I had my daughter when I was 25 and living in the U.K., and all of a sudden, I held myself to a higher standard. I would tolerate loads of nonsense for me, but not for her. I became mindful of how people spoke about women and mothers.
When my daughter's father and I split, I definitely faltered. I was shameful without realizing it. I felt vulnerable because I was a single mother unable to make my relationship work. The assumption was always that he had left me and that I was this fallen woman. I thought that my value was decreased and that I was damaged because I was someone's mother. Because of that, I surrounded myself with people, or found myself in scenarios, that weren't good for me.
To be onstage with a microphone, the only person allowed to talk, is really just about being alpha.
I can't stress this enough: You don't need to be a mother; you don't need to be a wife. But for me, things just happened to click at the same time: I was a single mother in a foreign country, financially responsible for both of us, and I just thought, No. I'm smarter than this. And I'll be dead soon, so I might as well do everything I want.
When I got the confidence to stand up for myself onstage, I saw that audiences were laughing at material in which women weren't being self-deprecating. I think the culture started to shift. To be onstage with a microphone, the only person allowed to talk, is really just about being alpha. Now we're accepting that women can be alpha. That's all it is.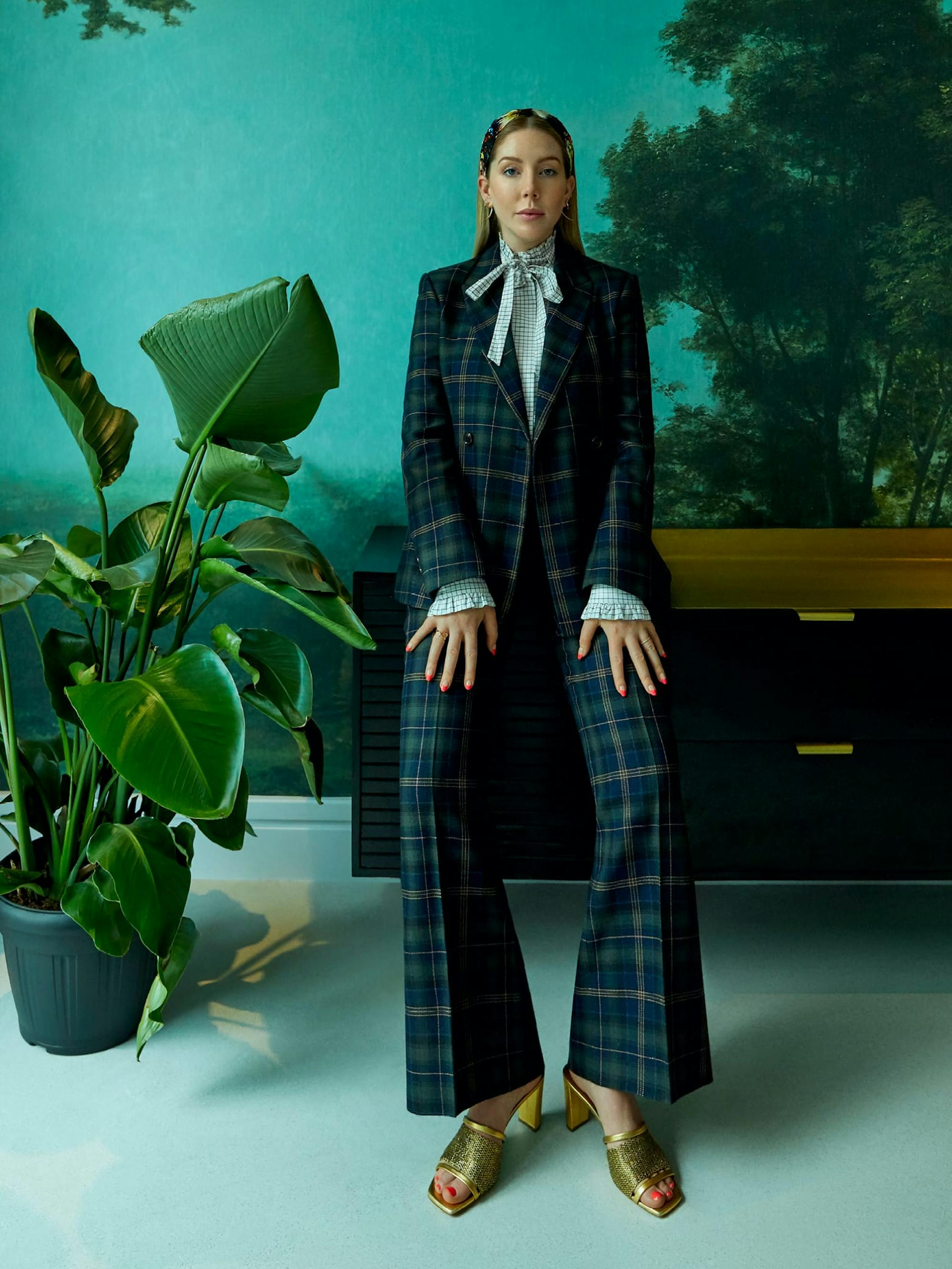 I loved learning that I was empowering other young women, and I could see that they needed a voice like this. I'm definitely not the voice we need right now in all aspects, but some of the things I say I try to make meaningful, authentic, and important. I'm very realistic about the fact that you can't please everyone, so if you try, you'll never know who you are.
I've always been aware of the different language that is used to describe men and women. I saw the stand-up comic Patrice O'Neal a long time ago, and he called women in the audience "motherfuckers." I thought it was so nice that he used non-gendered language. I'm so tired of women being referred to as bitches, or crazy bitches, or fat bitches — and it's really just crazy fat bitches, isn't it? Let's get creative! We are so much more than that. We can be shitheads, motherfuckers, pricks, and dicks.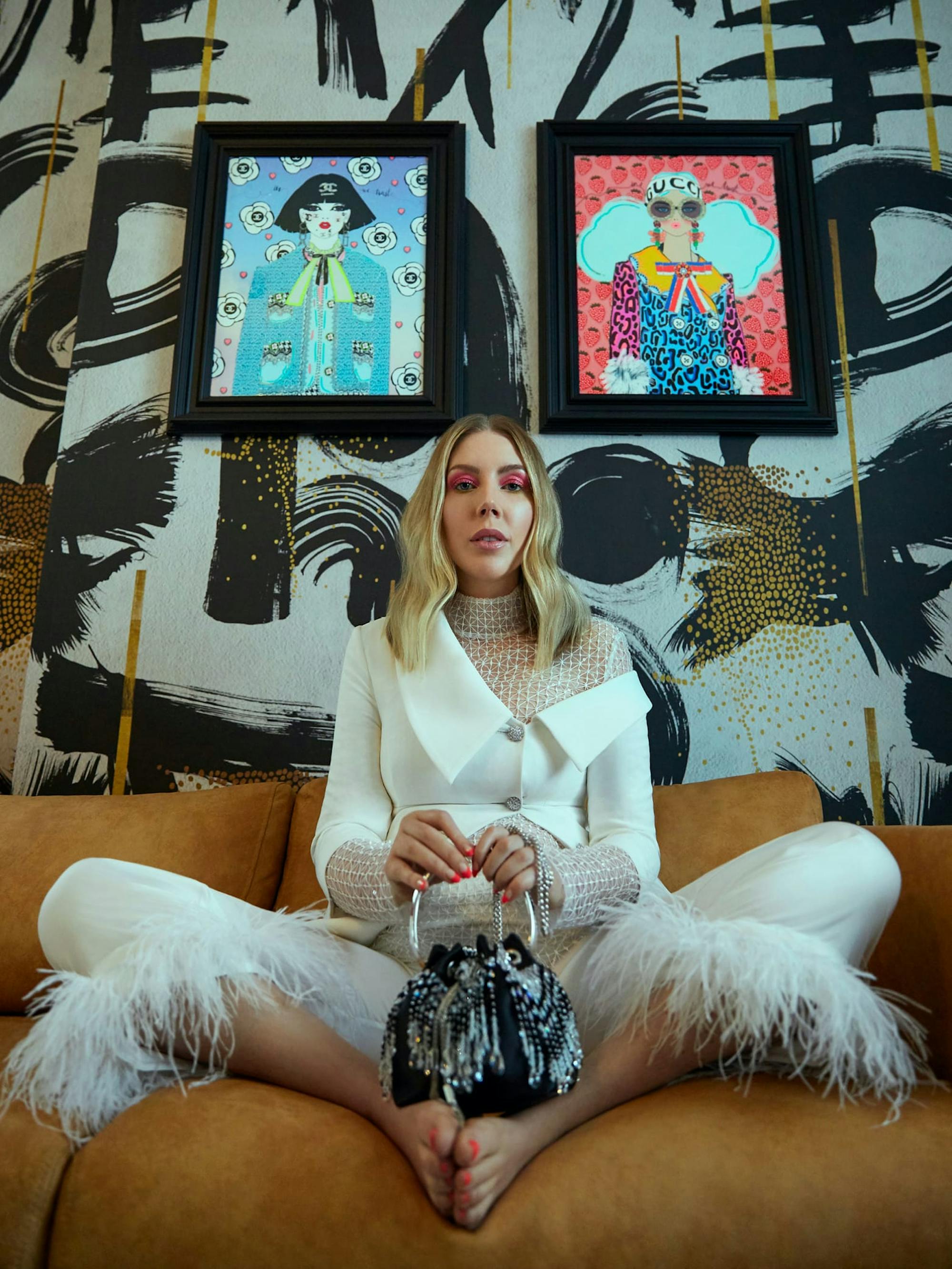 In general, I haven't liked the ways that women are received, written about, and reacted to. I've heard from producers, "Oh, we thought you were really filthy and nasty, but it turns out you're warm and make us feel comfortable." They don't like women unless they can describe us as duvets, and I wanted to challenge some of that with The Duchess.
Today, a friend said, "Be remorseless," and I thought, We don't hear that enough. So much of my work is remorseless, and I'm excited about the idea that The Duchess might make fewer women feel like they need to apologize. I hope they feel empowered. I relish having a voice; I think it's the most meaningful thing we have. And while I do get it wrong sometimes, I try to get it right.