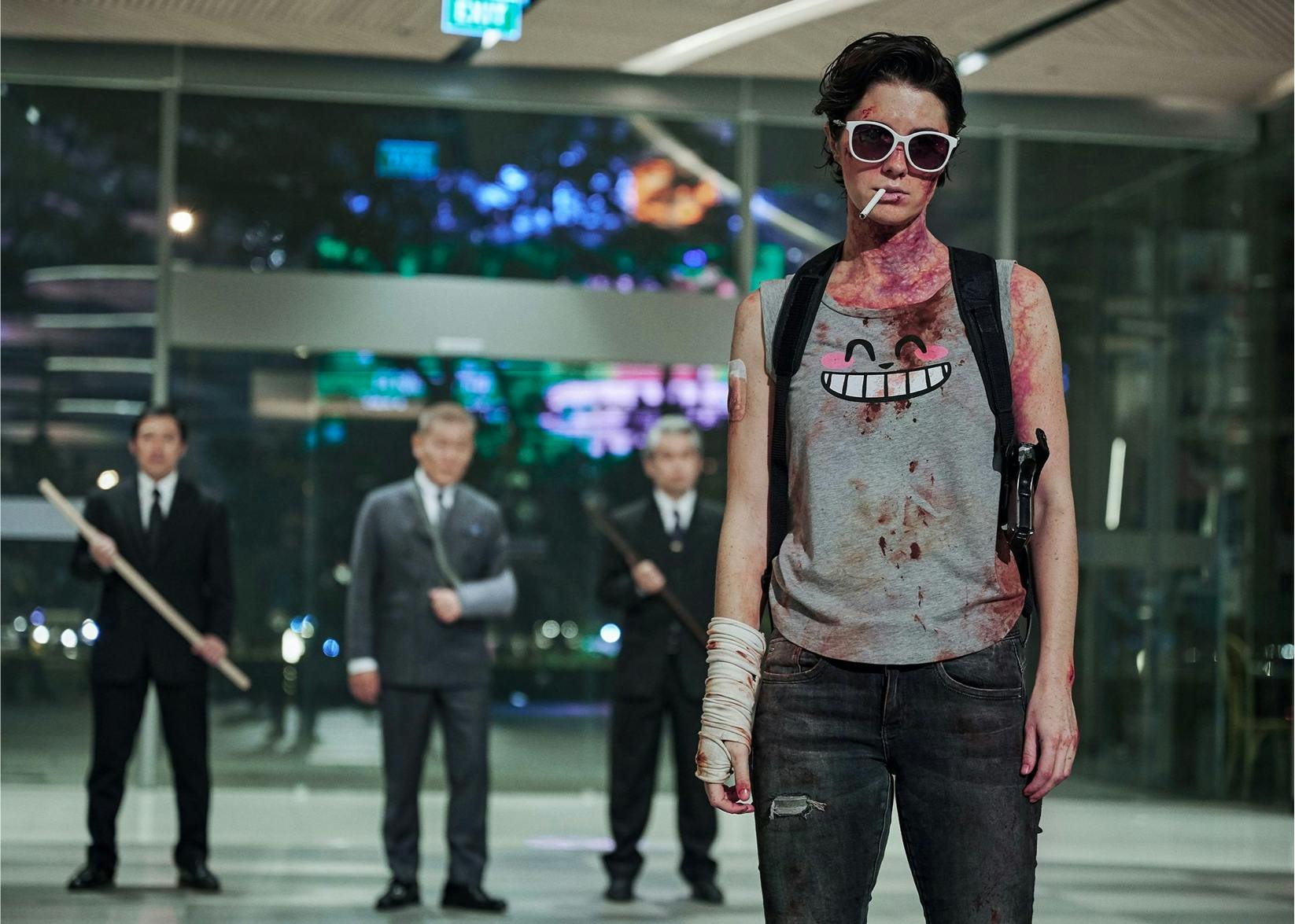 Inside the making of a movie about a complex assassin.
Kate (Mary Elizabeth Winstead) hasn't missed a shot in 12 years. She's ruthless and unstoppable as an assassin — at least until she's fatally poisoned by an adversary and has less than a day left to live, and enact her revenge. When the daughter of one of her previous victims becomes the only way to find her killers, a slowly deteriorating Kate teams up with the teenage girl Ani (Miku Martineau). Set against the backdrop of a neon-drenched Tokyo, Kate delivers both high-octane action and a moving story of redemption.
What begins as a transactional relationship between an assassin out for revenge and a girl with useful information morphs into a deeper bond and a personal reckoning. For director Cedric Nicolas-Troyan (The Huntsman: Winter's War), it was everything, "I thought the script was incredible. What really attracted me was the relationship between Kate and Ani. I saw Kate as someone on this path for revenge, but I wanted to see her learn that revenge really is not going to get her anything." Producer Bryan Unkeless explains the appeal of Kate as "this very complicated story about legacy. What's the right way to leave a mark? For Kate, it's ultimately all about doing right by this young girl, Ani, as a way to try to right some of her lifetime of wrongs."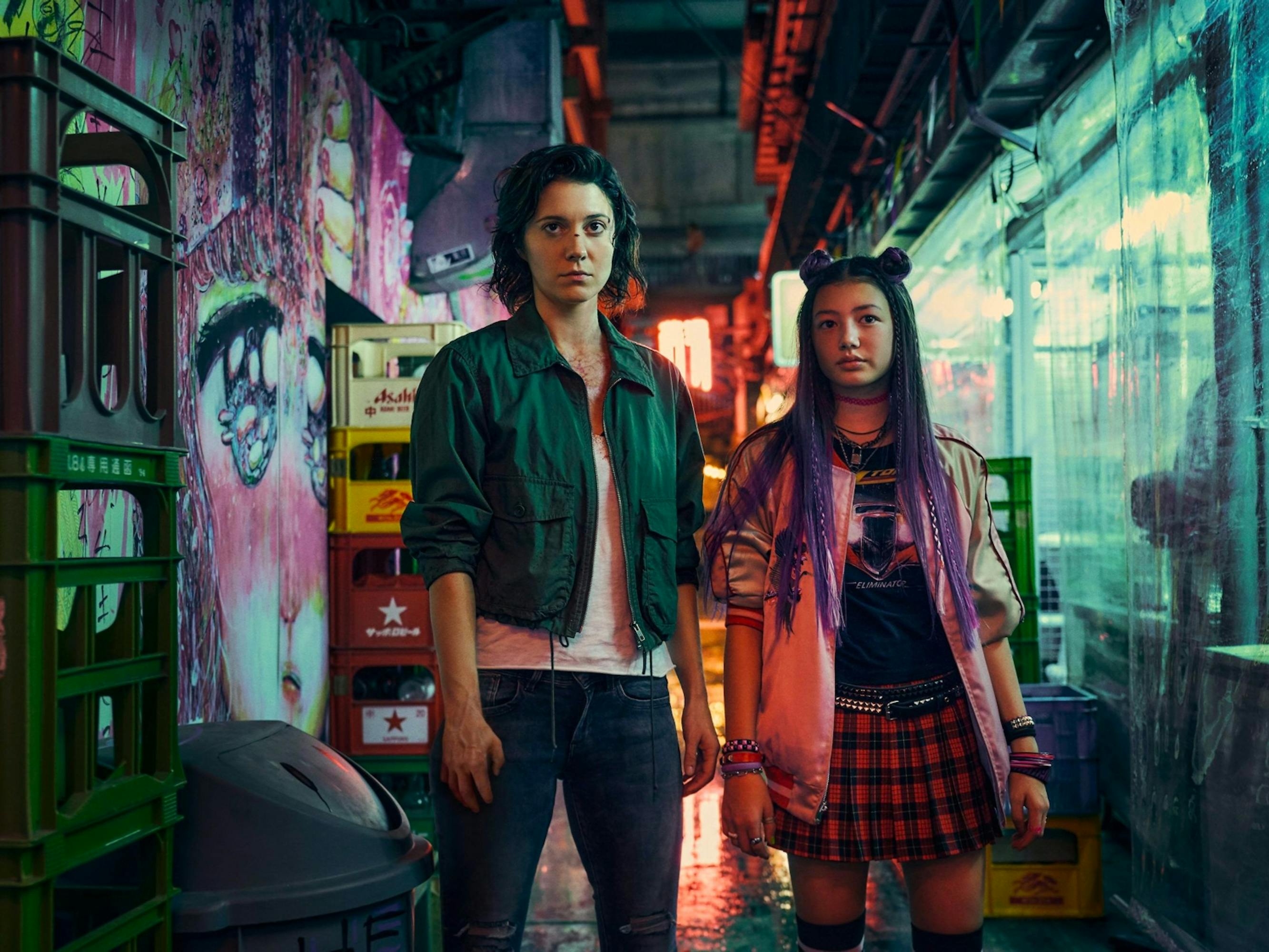 Nicolas-Troyan searched far and wide for his protagonist — an actor who could meet multiple demands, including capturing the emotional range of a complicated assassin and the ability to take on intense stunts and action sequences. In actor Mary Elizabeth Winstead (Scott Pilgrim vs. the World, Love, Death & Robots), he found the perfect fit. "I was so transported by what she was doing," Nicolas-Troyan says. "Mary brought so much to the table as Kate. She was so sure of who the character was. She's the real fucking deal."
Kate is Winstead's third film in a row with heavy stunt work, following Gemini Man and Birds of Prey. She spent nearly a month training in Los Angeles and Thailand with stunt coordinator Jonathan "Jojo" Eusebio before shooting began. (Eusebio previously worked with Winstead on Birds of Prey, which gave them a shorthand for this demanding project.) "We ran her through the same gamut of martial arts training that we did for Keanu Reeves and Jason Statham," Eusebio says. In Winstead's case, training involved a particular blend of Japanese jiu jitsu, aikido, and judo, mixed with some Southeast Asian martial arts. "This assassin has a discrete style," Eusebio says, "so choreography meant making sure Winstead didn't deviate from Kate's style of "maximum efficiency." Winstead also worked with trained snipers in the Thai military to perfect the gun work in Kate. "They were on set every day and wouldn't let me get away with anything that wasn't correct, right down to the way you breathe when you're pulling the trigger," she says.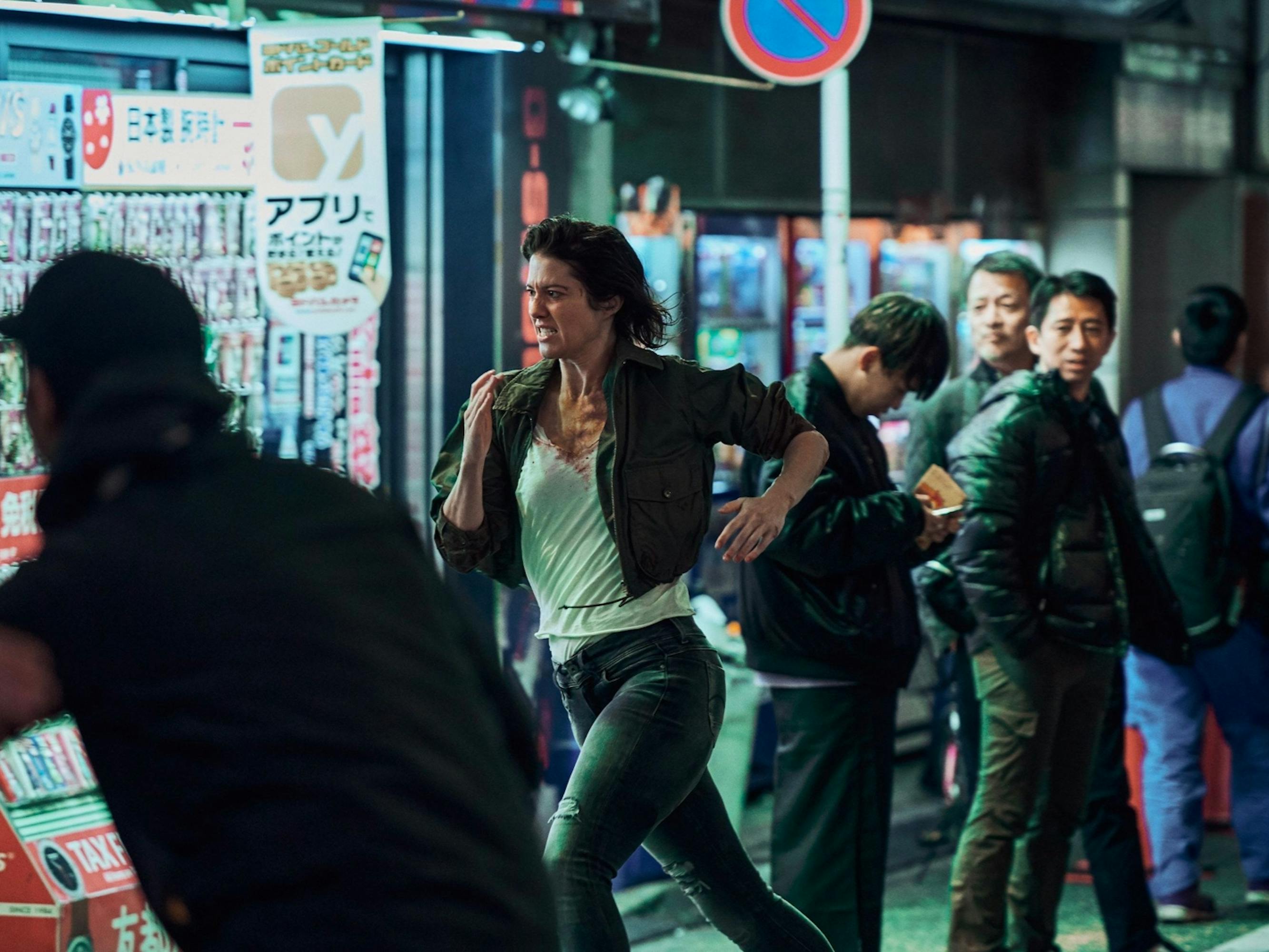 Winstead took her role as action hero seriously. "She did 95 percent of the action," Eusebio says. Take, for example, a particularly violent kitchen fight scene, which Winstead considers one of the most challenging of the entire film. In it, she fights Miyavi (actor and well-known Japanese rock and roll musician) in close quarters. The two had little rehearsal time, but both got immediately, and intensely, into character. "With all other fight scenes, it's me against professional stunt people. This was the only scene where we're fighting each other as actors. So there was this element of danger to it that made it really exciting, but also a little scary," Winstead admits. "We did end up injuring each other a bit throughout the course of it, but it made it feel messy and real."
Kate is meant to keep you on your toes, and keep you guessing from beginning to end, and that includes unexpected roles from some of Japan's biggest stars. Nicolas-Troyan called on Tadanobu Asano, Jun Kunimura, and Miyavi, three of the country's brightest talents, to round out the Yakuza bosses. "I'm a massive fan of Asano," Nicholas-Troyan says, "I essentially begged him to be in this film and he was gracious enough to agree." Miyavi and Kunimara also agreed and together they brought the emotional backstory of these gangsters to life. There is also an exciting cameo from the fan-favorite Japanese band Band-Maid, from whose show Kate kidnaps Ani.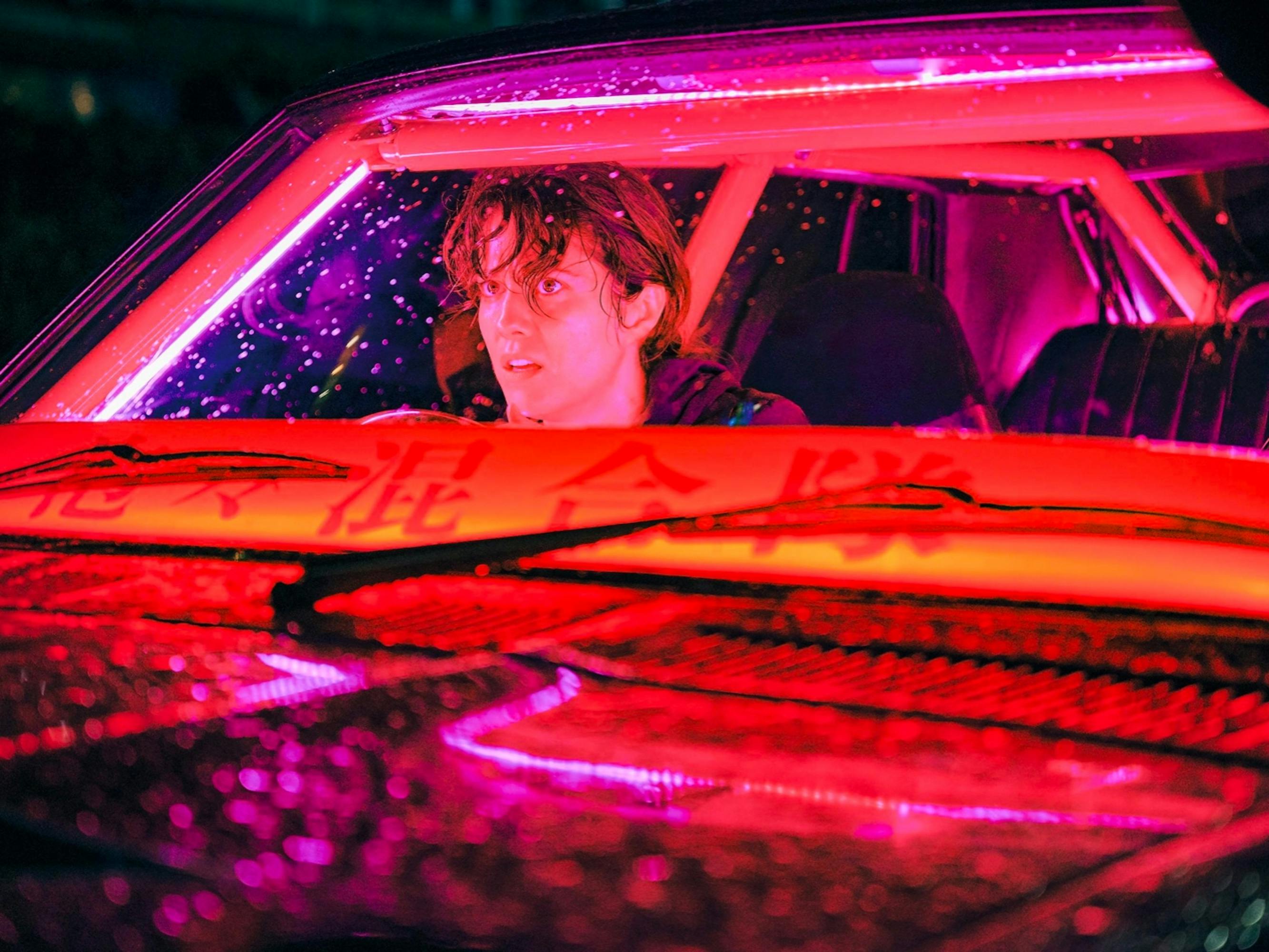 Director of Photography Lyle Vincent also took cues from Tokyo's cyberpunk subculture and Japanese anime to give Kate a futuristic look and feel. "The fact that the movie takes place almost entirely at night was very conducive to creating a world we could control precisely with lighting and color," Vincent explains. "In terms of the action scenes, the goal was to pay homage to both traditional Japanese Samurai films and Sergio Leone spaghetti Westerns (also influences for several of Kurosawa's Samurai films)." Vincent was also inspired by the bright colors and anamorphic lensing used in Blade Runner which helped capture all the action and energy of Kate.
Possibly the most unmistakable color used, from the very first shot of the film, is pink. It's one we wouldn't immediately associate with Kate, but when we see her lit in pink neon light or emerge from a pink truck fully armed, it works. "To me, it's the most rock-and-roll color," Nicolas-Troyan says. "It's strong, it has attitude. It's just a ballsy color." Kate complicates preconceived notions of cuteness (or kawaii) with badassery — Ani rocks an anime-inspired buns and braids hairstyle while telling an armed man "You're all about to die," and one of Kate's costumes is a blood-drenched cartoon character T-shirt.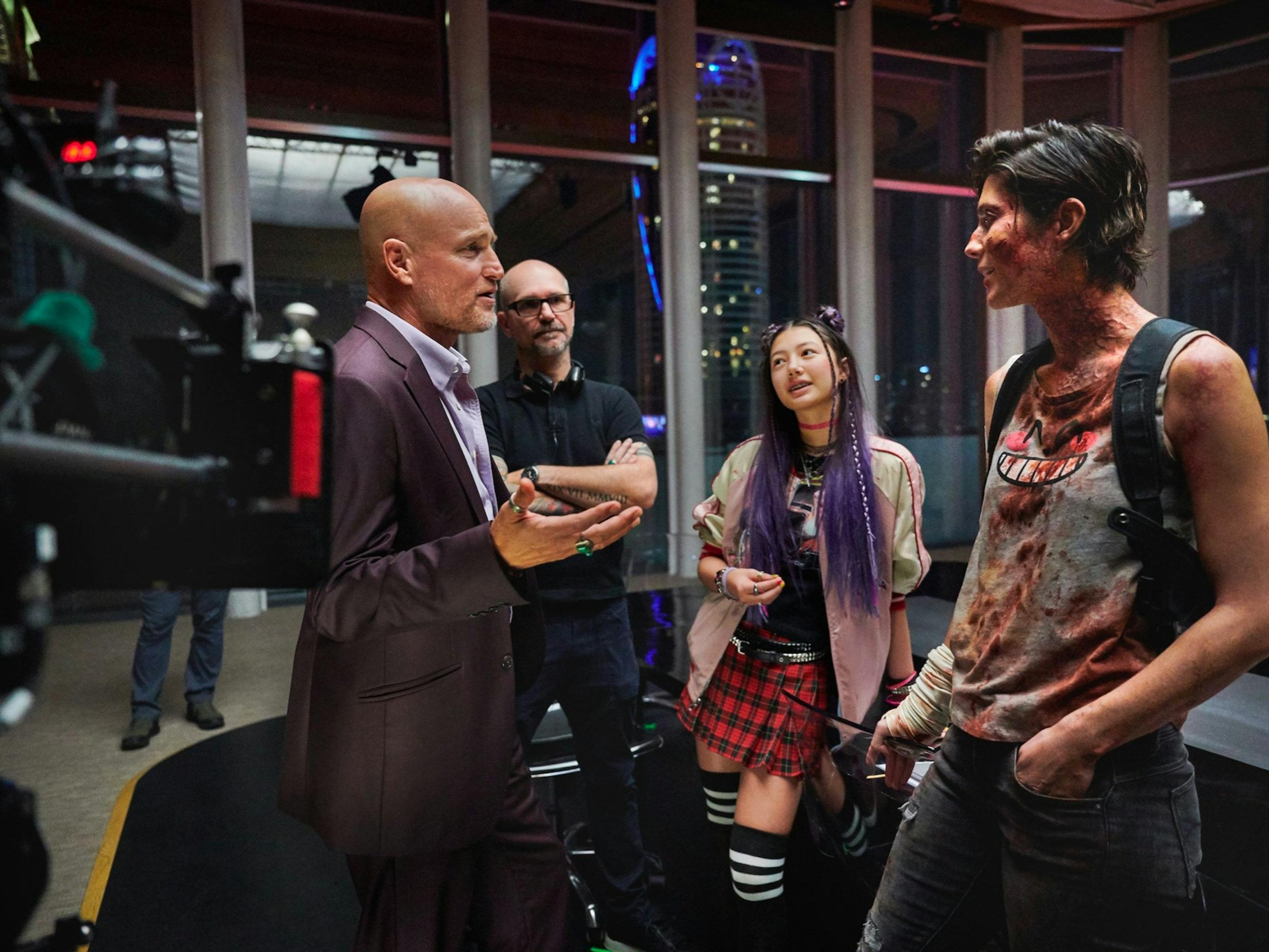 Amidst the well-choreographed fight scenes and in between car chases, Winstead and Martineau found time to develop a unique friendship centered around music. "Miku has a really lovely singing voice and she's a really great ukulele player, so we'd find a little spot on set and in between takes we'd play ukulele," Winstead says, joking that, along with Nicolas-Troyan, they could probably put a band together. "It was a nice palette cleanser. I'd be killing people, covered in blood, and then we'd go sing nice little songs together on the ukulele!"