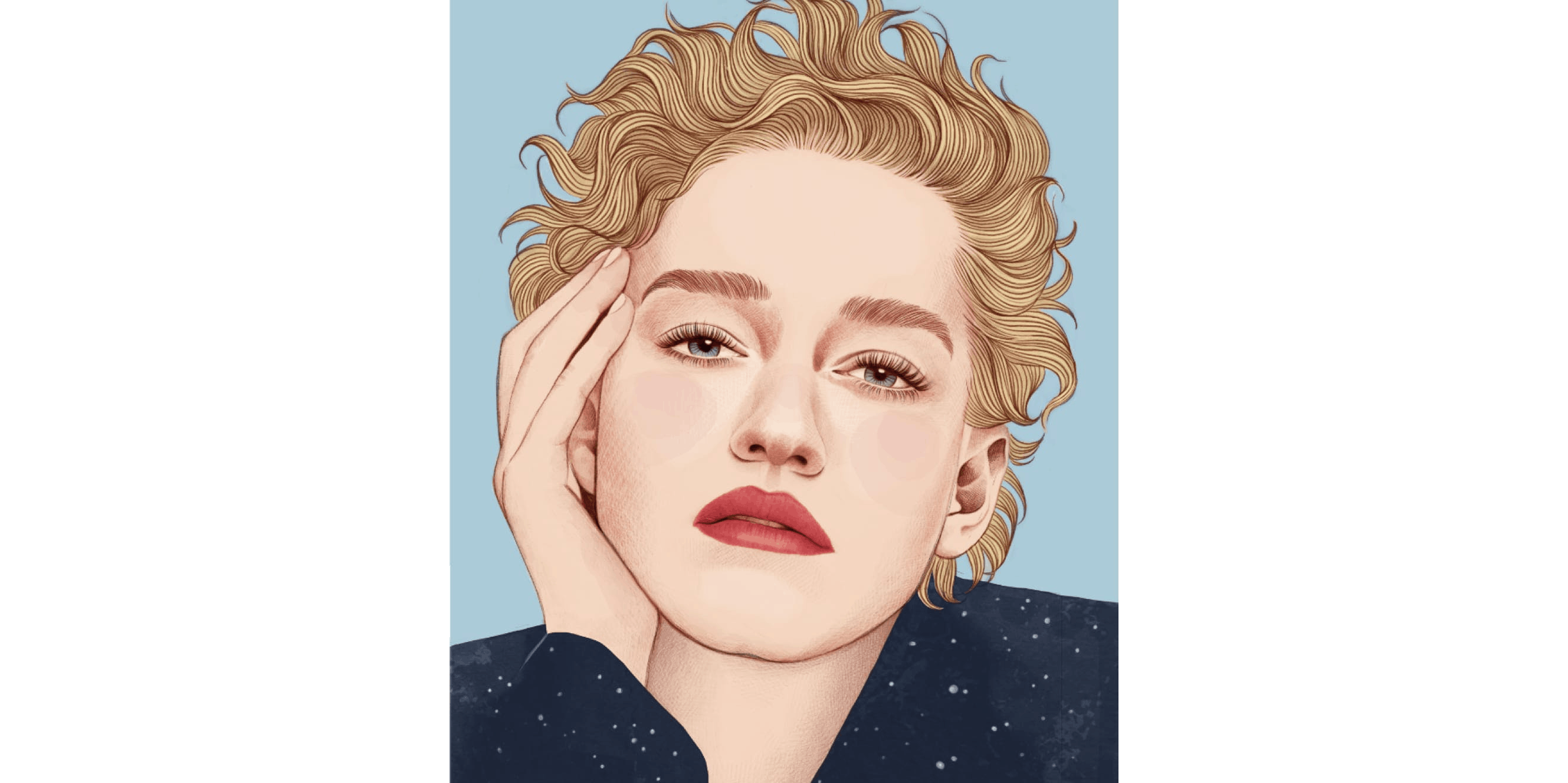 When Julia Garner won her first Emmy last September at the age of 25, she wasn't exactly focused on what after-parties she'd be attending later that night. Instead, she collected her trophy, boarded a flight to Atlanta, and was back on the set of Ozark the next morning, hurling one of Ruth Langmore's most memorable — and meme-able — insults yet: "Ya fucking bitch-wolf!"
The moment comes near the end of Ozark's Season 3 finale, when Ruth confronts Wendy and Marty Byrde (Laura Linney and Jason Bateman) for sending her boyfriend (the agonizingly brilliant series newcomer Tom Pelphrey) to his death. It was one of the most nerve-racking scenes she's had to deliver in three seasons of the crime drama. "She literally got on a plane and flew back from the Emmys for that scene, the scene she was most worried about," recalls showrunner Chris Mundy.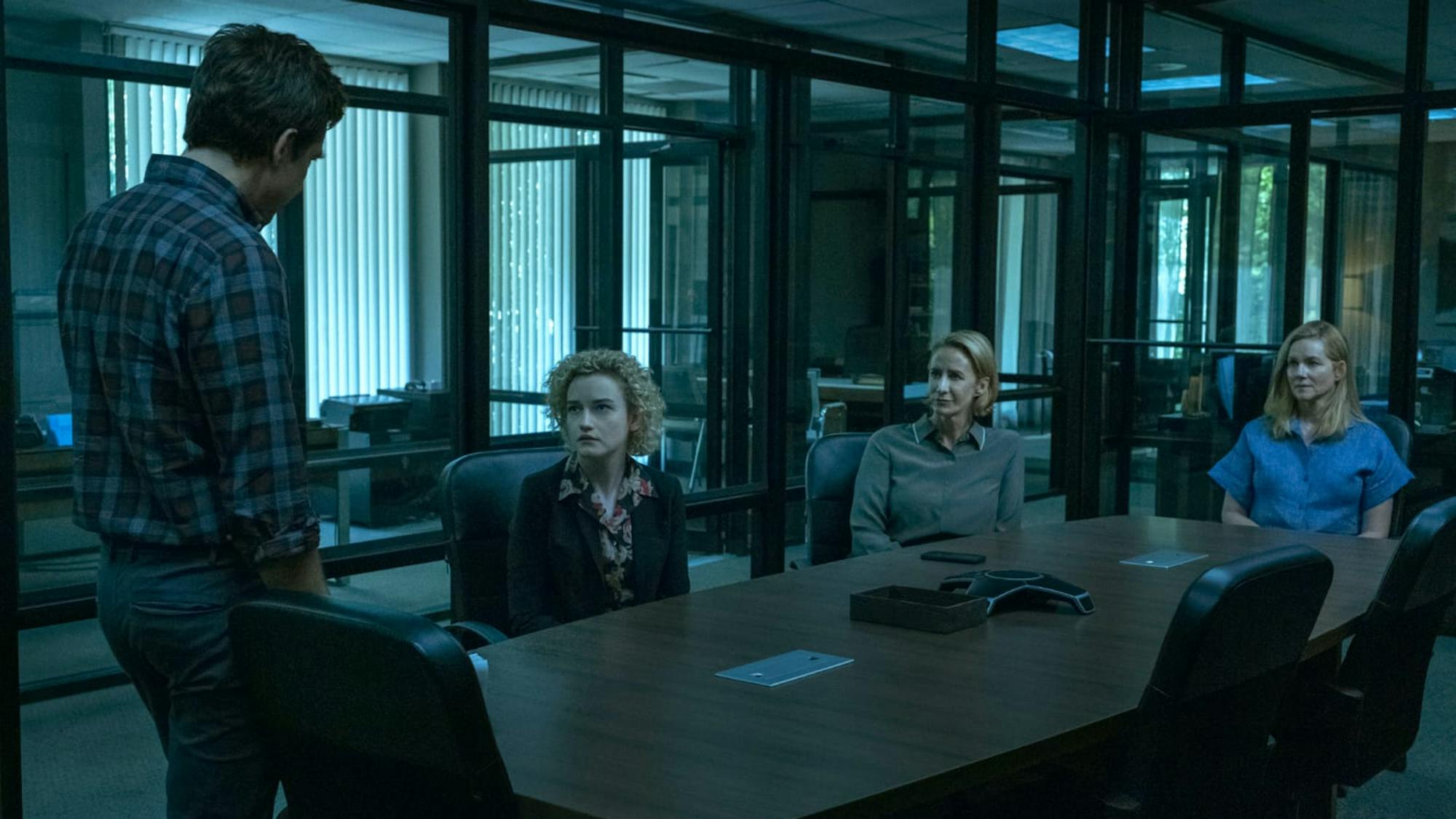 To say she did her homework would be an understatement. "I never want to feel like I'm going on set and I'm discovering things on that day," says Garner, who this year earned her second Emmy nomination for her portrayal of Ruth. "I can't do that. I want to be prepared for anything to happen, because things might change. I don't know what Laura or Jason is going to do."
Mundy counts watching Garner and Linney play out this particular confrontation as a series highlight. "That fight between Ruth and Wendy felt really deep and personal, and it's entirely because Julia and Laura are so good. It felt like everything we've dealt with between Ruth and Wendy's family for the first three years was all in there," he says.
You could never imagine anyone else ever playing Ruth.
Laura Linney, on Julia Garner
For a character who rounds out Ozark's second season by muttering, "I don't know shit about fuck," Ruth Langmore learns a lot over the course of only ten episodes. Never just a small-town hoodlum (she starts off the series attempting to rob the Byrdes of millions in drug-cartel money), Season 3 sees her continuing to grow professionally and personally: She becomes a casino boss and... a girlfriend. Garner wanted to be sure that the way she performed these shifts felt true to the character.
"There's a difference between being repetitive and consistent. You want to make a person consistent with what you did in Season 1, but you don't want the audience to get bored," she says. "You want them to grow every season, and you want the audience to learn something new about the character. I have to say this season was really hard in the sense that I was afraid that maybe there was going to be too much change because she had a love interest. I was like, Oh my God, I don't want it to be that all of a sudden Ruth is vulnerable. I had to really plan out how I was going to do it in a way that makes sense for it to happen to Ruth."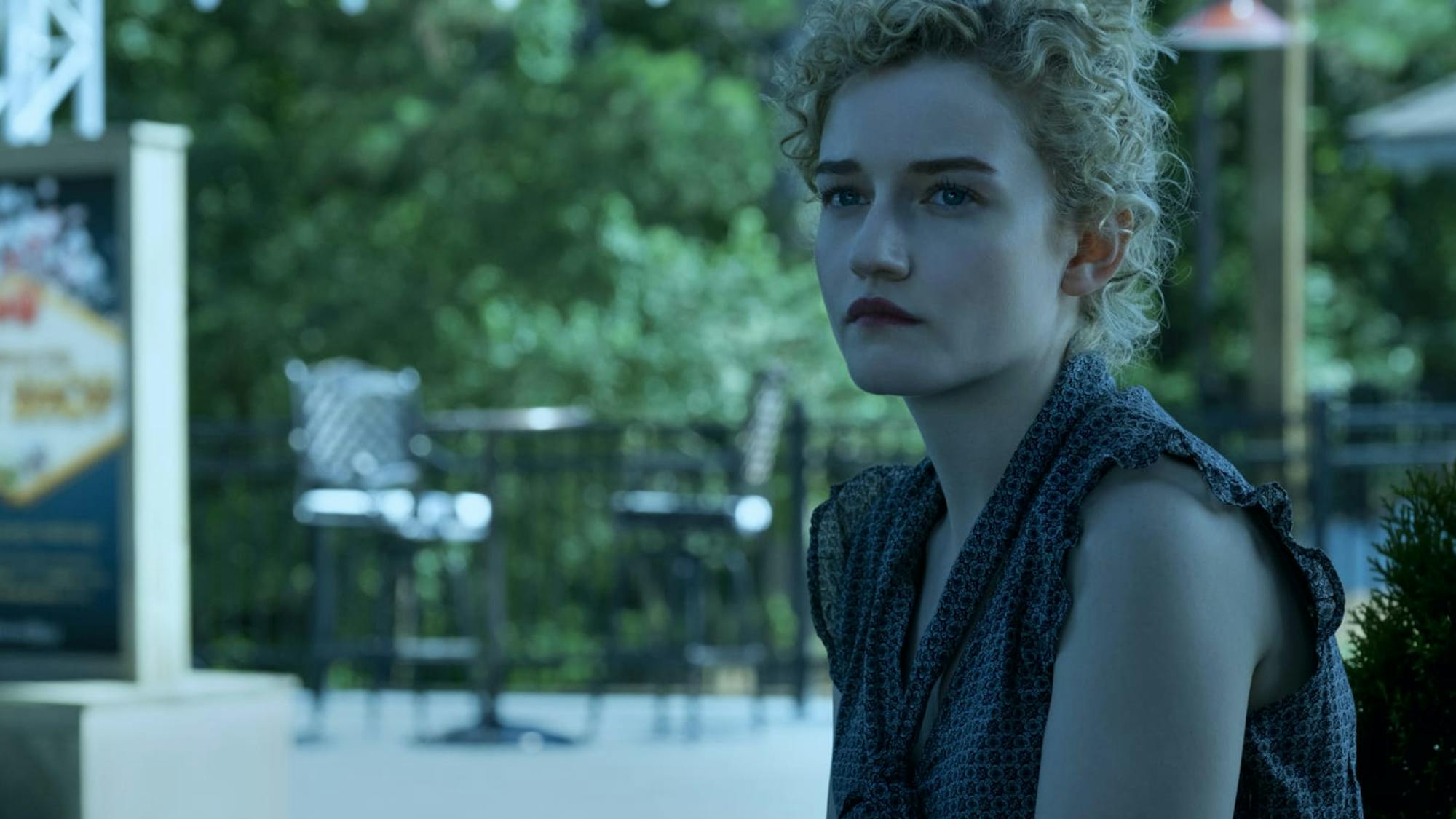 A native of New York City, Garner made her film debut at age 17 in 2011's Martha Marcy May Marlene. She says growing up in the city gave her an idea of how to create her characters from a very physical place. "One of my favorite things to do is just to sit on a park bench and see how everybody's walking and what their energy is like. My mom and I have this game we play called 'What's their problem?' It's so dark, but you make up problems and scenarios for the people that are walking past you," she says, explaining how she approached playing Ruth early on.
"There's something very childlike about Ruth, and there's something about how she grew up with men," Garner continues. "She's not a girl's girl. She doesn't know how to be around women, because she never really had women in her life. When I was preparing for the role, I liked the idea of her having that angry little walk. The angrier she gets, the more she gets like a little bully on the playground. I just loved that."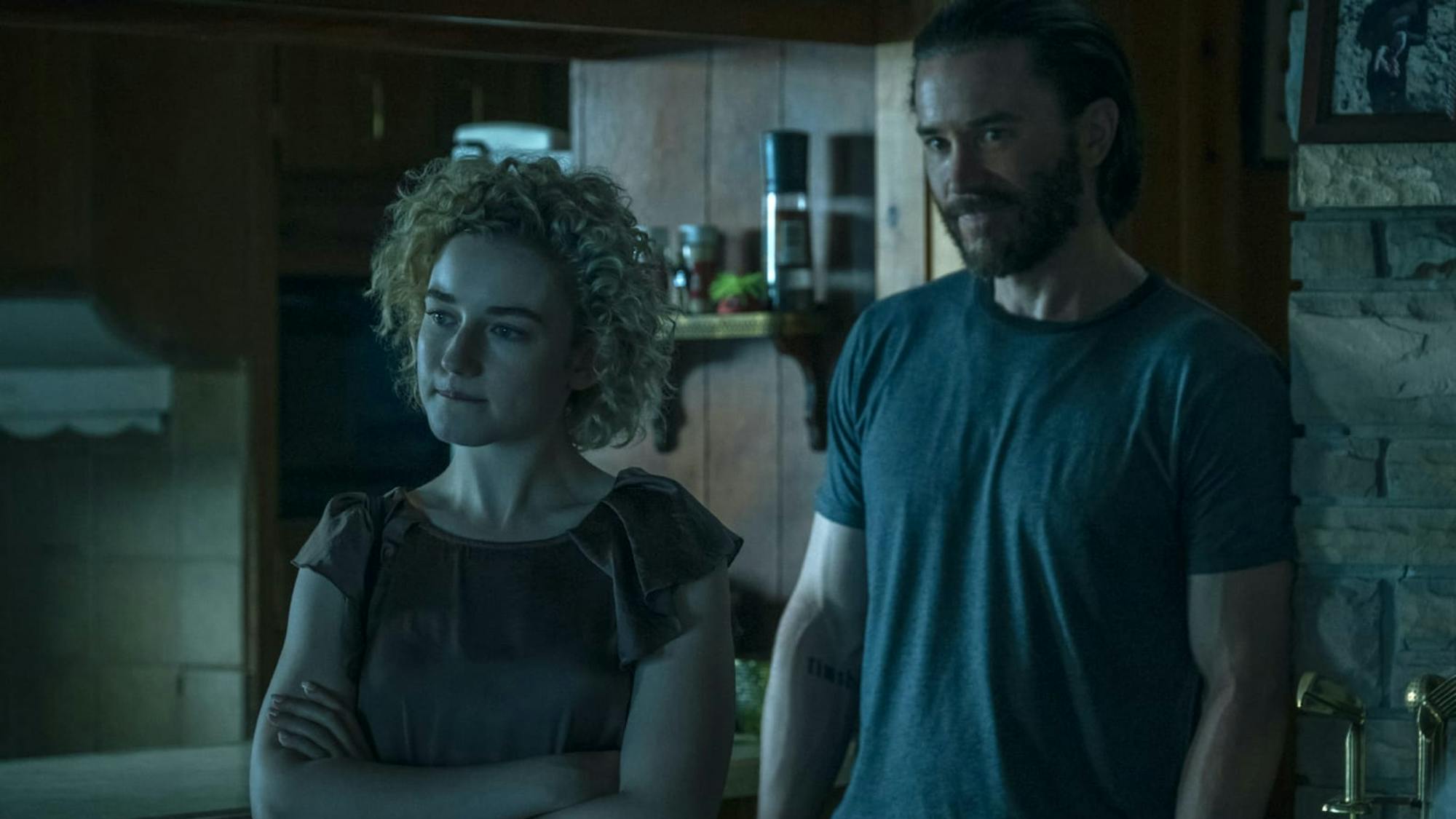 Garner's co-stars are well aware of how her process pays off. "Julia understands herself really well, and she trusts her own unique way of working. That's why it's so effective and she's so good in the show. You could never imagine anyone else ever playing Ruth," observes Linney, before clarifying that Garner doesn't actually resemble Ozark's most notorious tomboy. "I'm sure there is an intersection between the two of them, but in real life Julia is such a uniquely stylish, aesthetically sophisticated person. Her hair does this wild, natural thing that only people really touched with a certain aesthetic are able to pull off." Adds Pelphrey: "Unlike Ruth, Julia has a wonderful sense of humor. She's a very perceptive, curious, interesting, and funny person."
The actress, though, isn't as quick to distance herself from her character. "Ruth's an underdog, and everybody loves the underdog. Weirdly, I think she's the most sensitive character on the show," Garner posits. "I think that what drives her is feeling like she's important and feeling like she has something to say. On the one hand, she hates when people don't see her for what she is, or don't acknowledge her. But on the other hand, she kind of likes it, because when somebody does underappreciate her, it's very easy to get surprised by her."
Here's to more surprises from both Garner and Ruth.