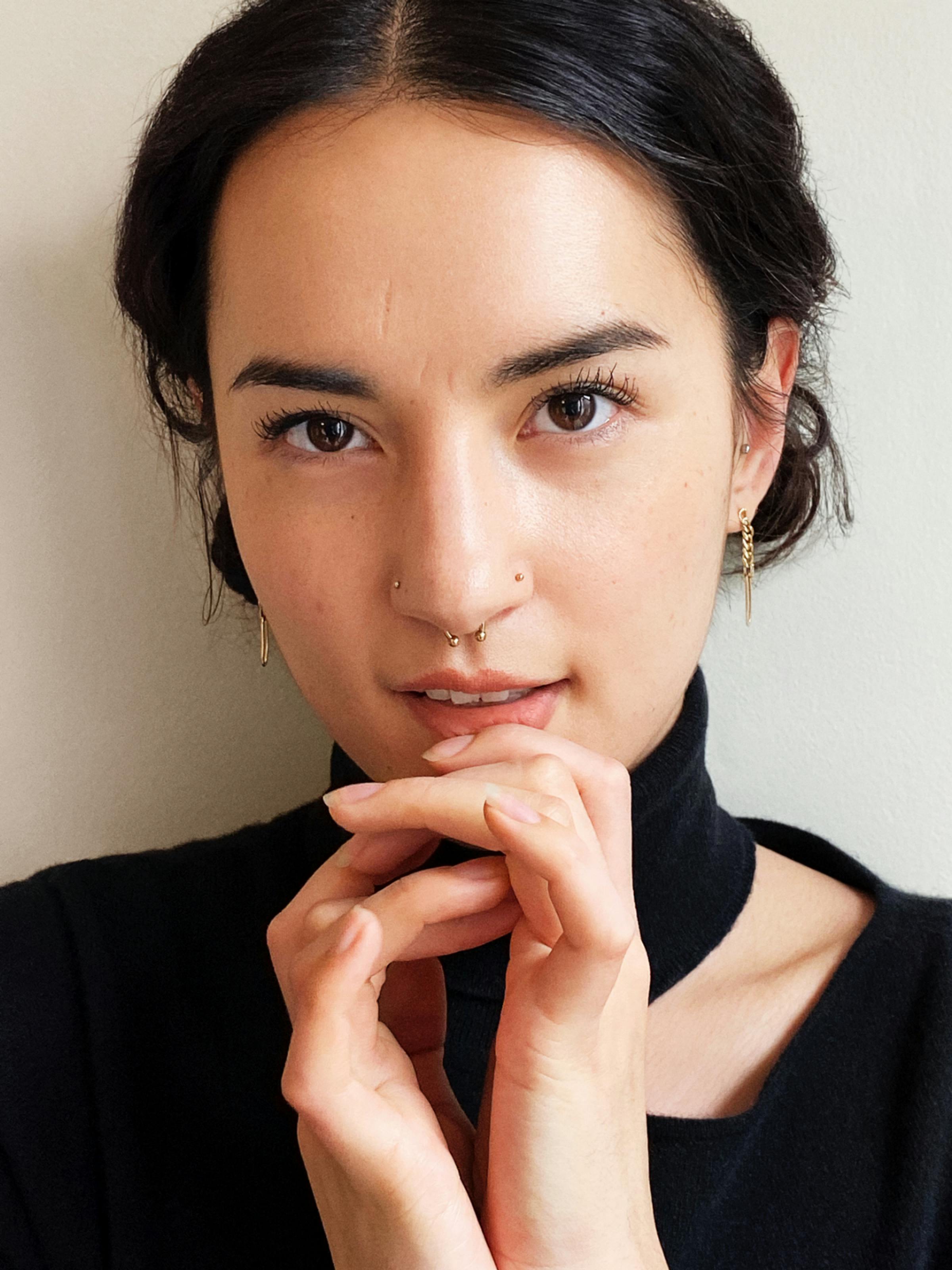 The actor gets her big break in Shadow and Bone, the epic fantasy series about a divided land.
How would you react to a phone call that promised to change the course of your life? When Jessie Mei Li picked up and learned she'd landed the lead role in the fantasy adventure series Shadow and Bone, there was only one way to channel her excitement. "I swore an awful lot for about five minutes," the 25-year-old laughs, remembering the moment when she realized nothing would ever be the same.
Based on the best-selling novels by Leigh Bardugo, Shadow and Bone is helmed by showrunner Eric Heisserer, whose screenplay for the 2016 sci-fi drama Arrival earned him an Academy Award nomination. The show carries over Bardugo's cool, "tsar-punk" aesthetic, inspired by nineteenth-century Russia. And Li's character, Alina Starkov, remains the story's heart and soul.
Alina is a teenager, an orphan who grew up in the war-torn nation of Ravka. The country has been fractured by a barrier known as the Shadow Fold. It's a no-man's-land of near-impenetrable darkness where monsters who feast on human flesh reside. Few who attempt to cross come back alive. When Alina's best friend Mal (Archie Renaux) is ordered to take part in an expedition through the Fold, she hatches a plan to join him on board. The perils of the journey lead to a revelation: Alina carries an invaluable power within herself, one with the potential to banish the darkness and remake the geography of her world.
Li fell in love with Alina as soon as she read the sides in preparation for her audition. (At the time she was performing in Ivo van Hove's stage adaptation of All About Eve, starring Lily James and Gillian Anderson.) "I felt connected to this character already," Li says. "She's brave but also spends a lot of time being scared; she's powerful, but she's also very gentle. She felt very whole."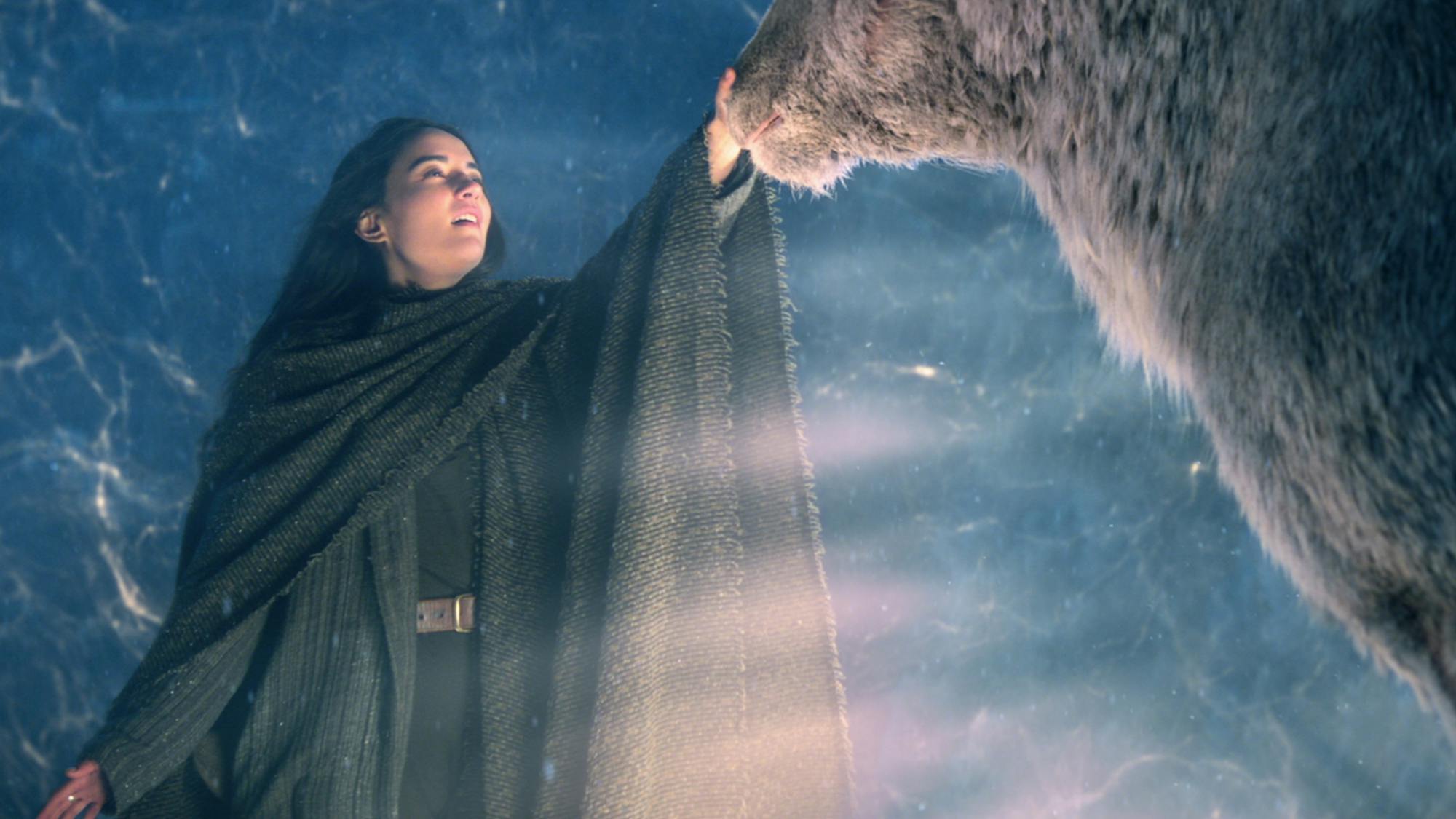 Krista Smith: You are spectacular in Shadow and Bone. What spoke to you about this character Alina Starkov?
Jessie Mei Li: I had heard of the books. I used to work as a teaching assistant, and some of my students had read them. I did a bit of research. The way that she's written in the books and in the script, she is, on the surface, perhaps your typical hero's journey protagonist — but there's so much woven in there. They'd given her this backstory of being mixed-race and growing up in a country where she's essentially shunned because she doesn't look right — how that would affect her, despite her innate strength. We still want to be able to sense this power that we see in her from the beginning. It felt like quite a challenging role and one that would call for lots of delicate work.
What from your own life did you bring into the role?
JML: In lots of ways I'd say I'm very different from Alina, but there were so many similarities. The whole thing with her having grown up not really feeling like she belonged, I went through that, especially when I was younger. I grew up in a predominantly white area and went to a predominantly white school. I was very much always "my Chinese friend Jessie," which I really played up to, but I always felt different. Then with my family and my Asian friends, I was very English. That feeling of not fitting in no matter how much you try, that's quite a deep feeling that plays into everything that you do. I wanted Alina to have that. She wants to belong, and she wants to trust people, but she doesn't at first. People have to win her over. Bringing that element of, How are you going to react to me? Are you going to listen to my story? — that definitely does come from a part of me and what I felt like growing up.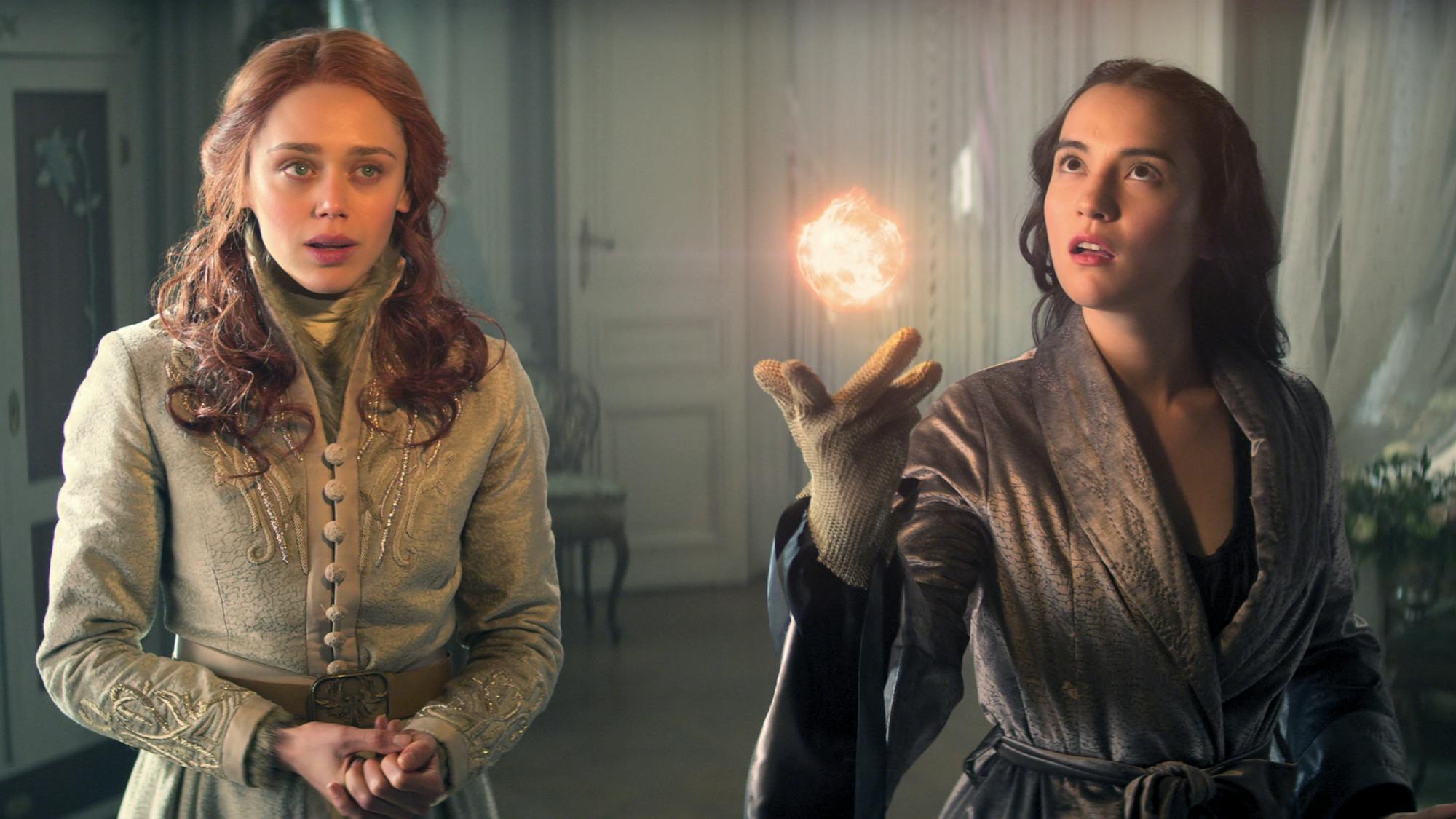 What was that first thing that made you want to pursue a career in acting? Because you didn't come up in the traditional way, going to the Royal Academy of Dramatic Art, et cetera. You came up on your own.
JML: It was always something I loved doing, but it was a hobby. I ended up going to university to study languages, but I left my second year. I started going to the occasional class for acting, and started to be immersed in this world of budding actors in London. Meeting people inspired me. I thought, They're pursuing this. Maybe I can. I started going to open auditions. I auditioned for drama school as well, and I didn't get in. I thought that clearly I wasn't good enough. But then I went to an audition for a TV show — it was one of those rare ones that was calling for a half-Chinese, half-English actress. The role went to a much more famous actor, but the director said he was going to introduce me to a friend of his who was an agent. I went along to this meeting completely relaxed, hoping they'd give me some advice on somewhere to get headshots or something. By the end of this 30-minute chat, they said, "We'd love to take you on for six months." That was it, really. I got my agent. I owe so much to this director and to my agents for taking a chance on me because otherwise I wouldn't be here right now. This rocky start and not quite knowing where I was going, it's helped me bring that to characters that I play.
I don't ever remember feeling nervous. I was just able to do what I love doing and feel supported.
What does your family think about you being on a Netflix series of this scale?
JML: My parents are very different people. My dad is so excited. He's within the fandom. He's always looking at tweets about the show and sending them to me. There was a point where he was tweeting about the show a lot, and I had to have tough words about maybe don't post old pictures of me from when I was 12. My mum is a very different person. She's super cool and she's super private. She just says, "Oh, yeah, my daughter's an actor, she's doing some things." It's nice: I can go to my mum, and we can talk about anything else; then I can go and meet up with my dad and only talk about Shadow and Bone. They're both super supportive. I'm lucky.
The world of this series is so intricately layered. I love the dynamic between you and Archie Renaux, who plays Mal. You've both been cast out because of the way you look, but there's this bond between you. What was it like to find the rhythm of that relationship working with Archie?
JML: I met a bunch of actors who read for Mal. I think the last one I saw was Archie. We sat down, and we did some of the scenes that are in the show, and I was like, This is it. Archie has this gentle vulnerability but also this hard exterior that was so important to the relationship. Archie is a subtle, understated actor. There's so much feeling with him. You can really feel what he's trying to say even if he's not saying it. And I loved the characters' relationship. It's a really healthy one. We don't see as many friendships onscreen, especially male-female friendships. Yes, of course there are romantic undertones, but first and foremost they love each other as friends. They are each other's home. In one episode, Alina says something like, "We match." Then, he says, "Yeah, we do." That's really apt for these two.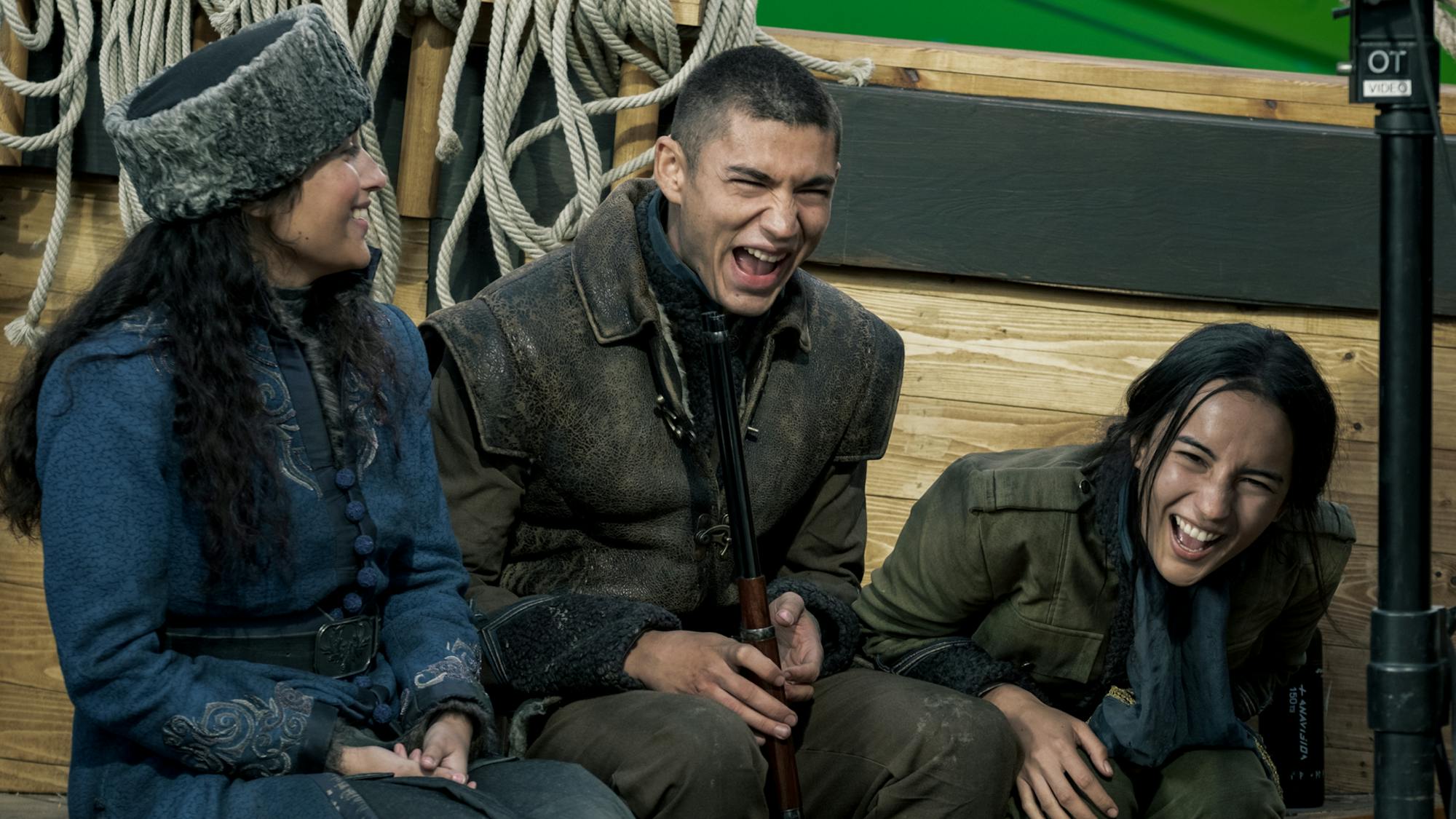 The show has a wide net of actors, including some newcomers. And then you have Zoë Wanamaker. I gasped when she came onscreen later in the series. What was it like to work with someone who is just a legend of the stage and screen and is always at the top of her game?
JML: Working with Zoë was one of my favorite things. She is so much fun. Zoë walks into the room, and she's just Zoë. She's hilarious, and she's naughty, and she's cheeky. She made me laugh so much on set all the time. She always had a little joke or a little trick or something for me. I learned a lot. She's got such presence.
What did you learn about yourself, being the lead in a show like this? This isn't an independent movie; this is costumes and sets and casts of thousands and wardrobe changes.
JML: It was the best experience. Not only was it an amazing production, but so much passion went into it from everyone. You could feel it. Props, art department, costume, the directors — everyone was so happy to be there. The cast couldn't have been more perfect in my opinion. Most of us are fairly new to the industry. Because of that, we were all in this nice place where we all wanted to work hard and be there for each other. I don't ever remember feeling nervous. I was just able to do what I love doing and feel supported. It wasn't even difficult to act in these scenes, because everything was there. Obviously, there's quite a lot of green screen and things like that, but some of the sets were so sumptuous. You are so immersed in this world. It's kind of hit me recently, the scale of this show. I never got wrapped up in that before. Now suddenly I'm like, There are people who are actually going to watch this! I forgot about that.