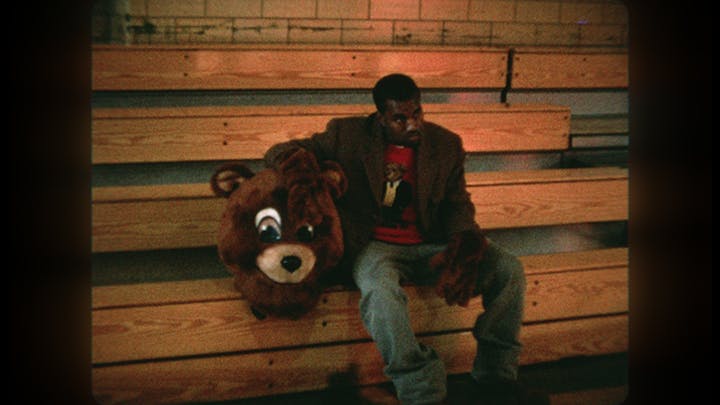 JEEN-YUHS: A KANYE TRILOGY
Clarence "Coodie" Simmons and Chike Ozah's new documentary gives never-before-seen footage of rapper phenom Kanye West.
In October 2002, back when the artist now known as Ye was still Kanye West, the promising young star was involved in a life-threatening car accident that nearly derailed his career. Fractured in three places, his jaw had to be wired shut following the crash. Yet only two weeks later, West recorded his breakthrough track, "Through the Wire."
Sampling Chaka Khan's "Through the Fire," the song saw West lamenting his accident and the time he'd spent recovering in the "same hospital where Biggie Smalls died," Los Angeles's Cedars-Sinai. West later re-recorded "Through the Wire" and released it as the first single from his widely acclaimed full-length debut, The College Dropout, which went on to win Best Rap Album at the 2005 Grammy Awards ceremony.
It's a seminal chapter in West's storied rise from rapper to cultural lightning rod, and that period of his life represents a key aspect of one segment of the new three-part documentary jeen-yuhs: A Kanye Trilogy from directors Clarence "Coodie" Simmons and Chike Ozah. The documentary offers an intimate and empathetic chronicle of one of popular culture's most captivating figures.
jeen-yuhs features never-before-seen footage Simmons and Ozah have been collecting for 21 years — by the time they'd directed the "Through the Wire" music video in 2003, the duo already had been documenting West's rise from producer to aspiring rapper for a handful of years. They recently spoke to Queue about their early creative partnership with West and why his work resonates so powerfully.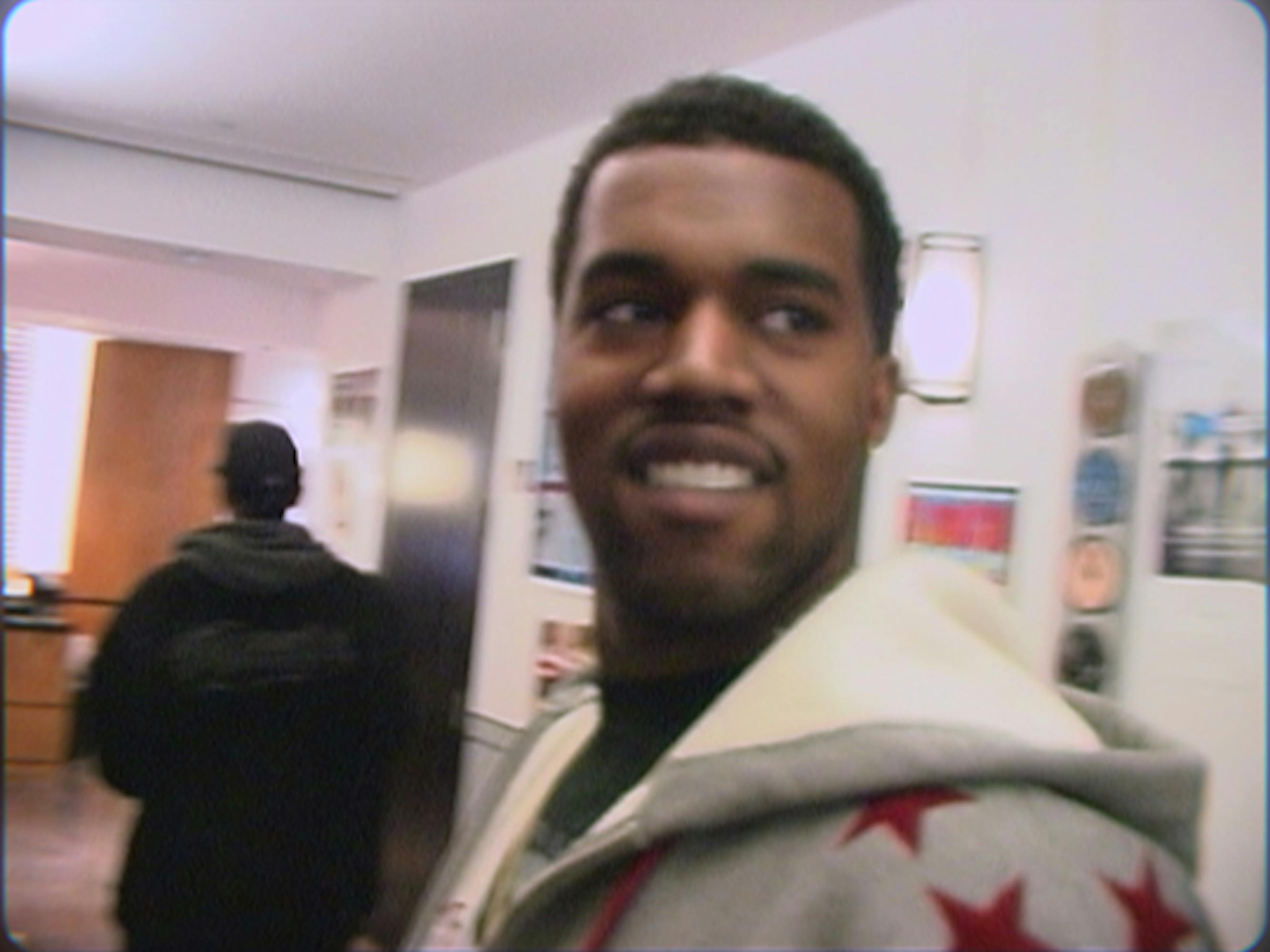 Queue: How did you first meet a young Kanye West?
Clarence "Coodie" Simmons: He was this kid that would come into a barbershop called Melloswing in Chicago. Kanye would come up there to get his hair cut, but he would also come with beats. I remember he had this one beat — it was a sample from Michael Jackson that Jay-Z picked later on in life as the basis for "Izzo (H.O.V.A.)."called "H to the Izzo." It was so ill, you know? But he was just this little kid with braces. I ran into him again at a Jermaine Dupri party in Atlanta in 1998. I just kept running into him. Sometimes I'd see him perform, too. He was just a kid but so driven and talented and charismatic and fly. That was my first impression of Ye. So I started filming him, and I said, "I'm going to do a documentary on you, like Hoop Dreams." That was the start.
Chike Ozah: My first job, MTV, that's where I met Coodie and where I met Kanye. When I met Kanye, I knew he was into art. We both kind of connected on that. We're only one year apart , and it was refreshing to find somebody else that I felt like I could talk to about art and design. He actually got it.
It puts a visual to the type of work it takes, the type of hours and dedication it takes to do something you love, to actually succeed at it.
How did you come to collaborate on the music video for "Through the Wire"?
CS: For us, it all started in the dentist's office. Kanye was getting the wires taken out of his mouth, and we were like, maybe we should do a video for "Through the Wire." I was thinking, Man, maybe we [use all these Polaroids we have] but how can we visually make that happen? Wait a minute, that's Chike! He does motion graphics at MTV. Let's call Chike and get him on board. So, I called Chike and I was like, Chike, we don't have any money, but we have a great idea.
CO: I said, "Let's do it. I'm with it." 
CS: We had to sneak into MTV because we didn't have any money. But Chike had the hookup after hours, so we would go there and put the video together.
CO: It was a process because there was no budget. We got the video to a point, and everybody we wound up showing it to — they loved it. They wanted to put it out as is. And because of that, we got some money to really get it to another level.
What did that video mean to you, and to Kanye?
CO: Kanye was trying to be heard as an artist. I wanted to make music videos. Coodie was filming as a director. It was all connected. We were all just moving in the passion and hunger of that.
jeen-yuhs is a trilogy of three films about Kanye that you've edited together from 267 hours of footage spanning more than 20 years. 
CS: When I first started filming Kanye, I was like, OK, I'm just going to document and see how far he's going to take his career. It's funny to see all the hours of footage that were shot, all the places that we went. Because we were following our passion, it felt like we were just kicking it. It didn't even feel like we were working, and looking back, I had the camera in my hand the whole time. It's just amazing how we were at the right place at the right time, all the time. The first time Kanye did a song with Jay-Z, we were documenting that. The first time Kanye let Pharrell hear "Through the Wire," we documented that.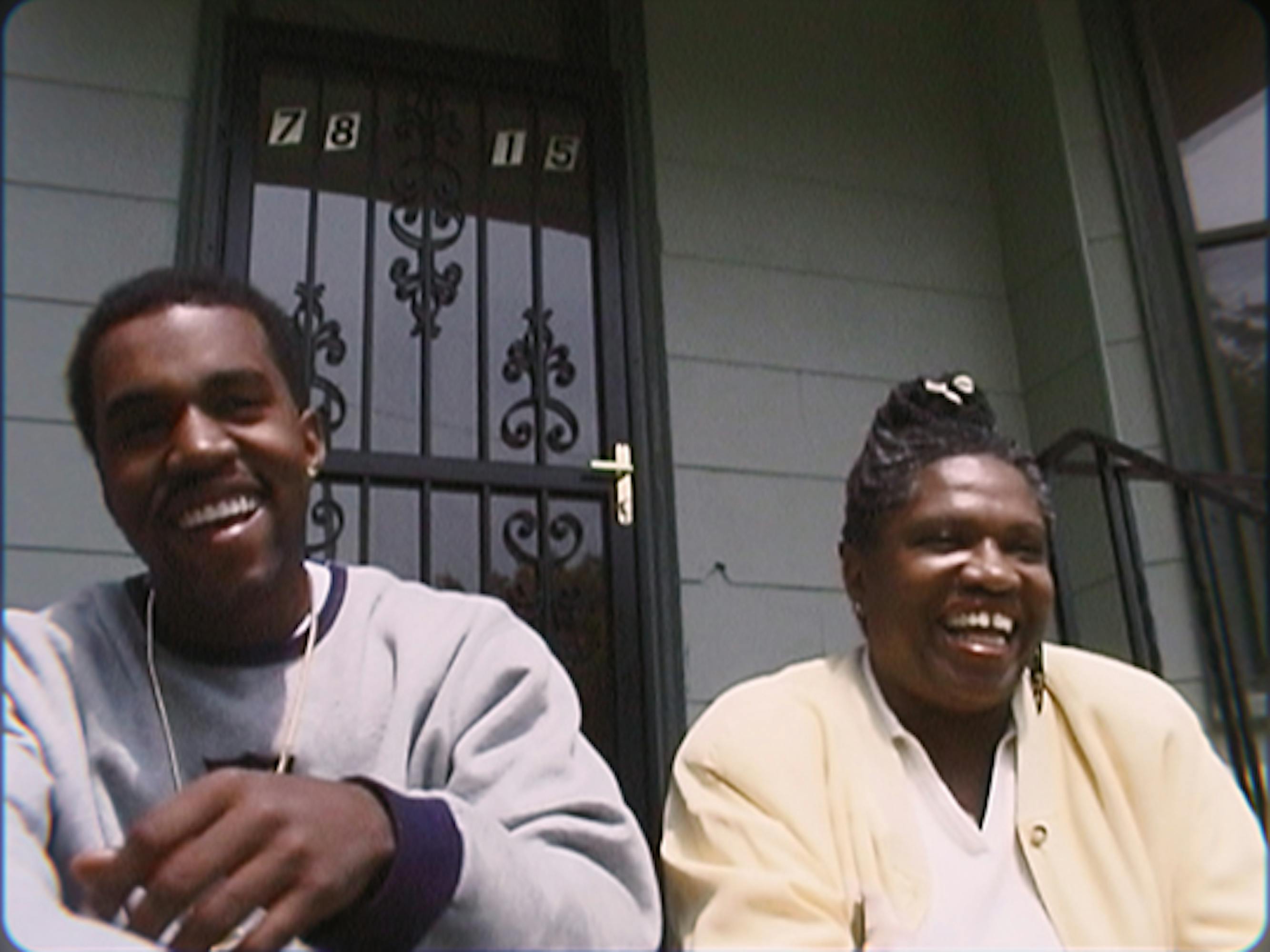 How did you structure all of that footage into three films?
CO: The first film is Vision — you have to have a vision. God gives you a vision, but you have to put the work in. In the second film, we come with Purpose — now you have to figure out what your purpose is and what to do with that. Three is Awakening, when you start to realize you're more seasoned and mature, but now you're opening your life to even bigger possibilities.
Kanye's story involves many of the greatest artists of the last 25 years, and we see many of them in the films.
CO: There's a whole music history lesson that's happening because we're crossing generations in the three films. At the end of the project, Kanye is collaborating with artists that were babies when he started out. But the music changes. The crazy part is that Kanye is the throughline. He's still as relevant at the end as he is in the beginning because his music is still passing the test of time. A lot of artists come and go in relevance, but he's still there.
What does Kanye's success story represent? How does jeen-yuhs illustrate his dedication to his art?
CO: Kanye put in a lot of years. To him, it might not have felt like work, but to somebody else who isn't passionate, it's work. It's giving up things. It's not going out. Kanye's not in the club like that; Kanye's in the studio making beats. We're up late hours a lot of times, writing treatments, putting in work, reading books, tuning our skills.You'll see that in this journey. It puts a visual to the type of work it takes, the type of hours and dedication it takes to do something you love, to actually succeed at it.