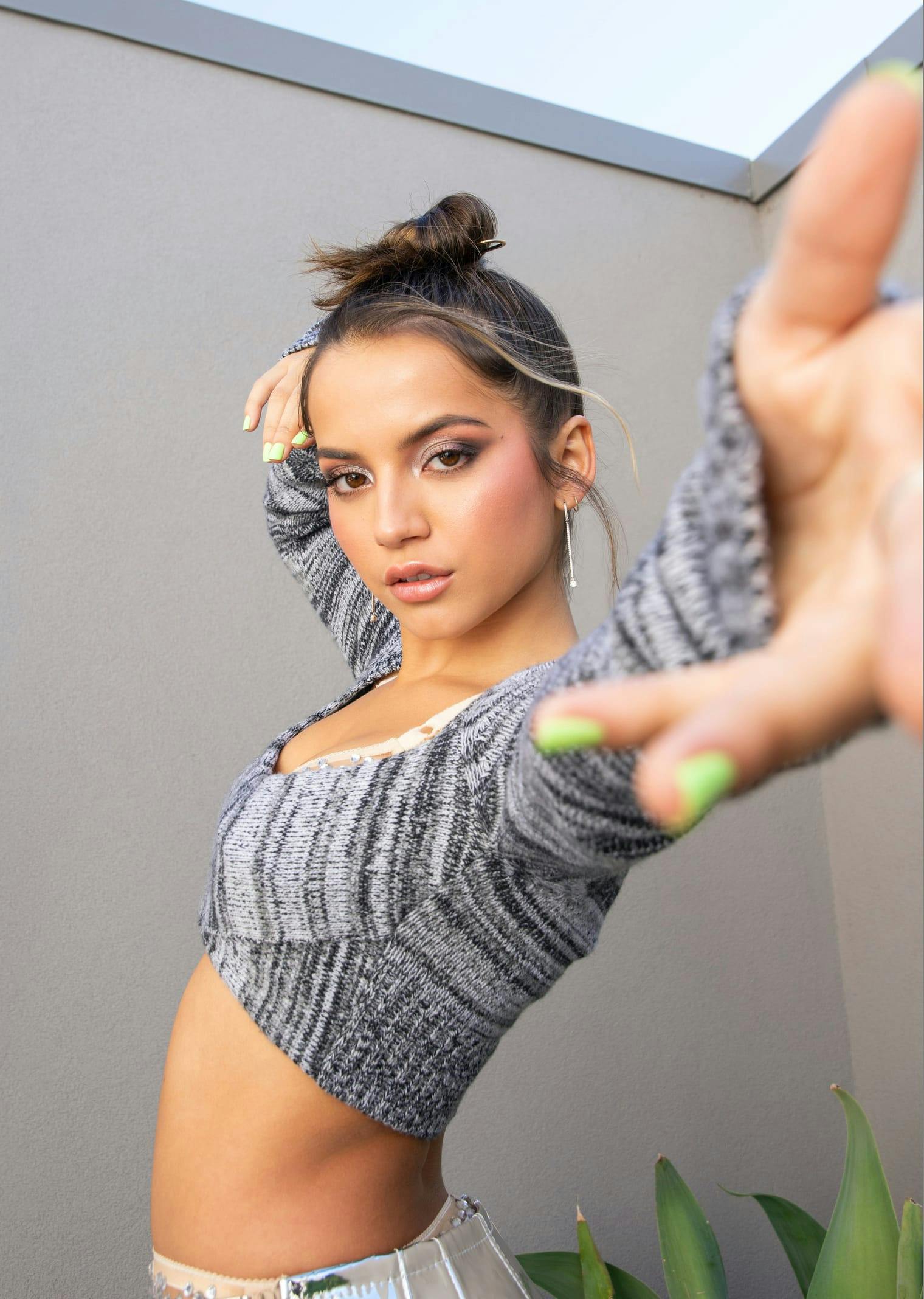 The actor, musician, and songwriter dominates alongside Jason Momoa in this action-packed revenge tale, Sweet Girl.
Although she measures at 5'1" to her partner-in-crime and fictional father figure Jason Momoa's 6'4", Isabela Merced packs a huge punch in Netflix's action-packed thriller Sweet Girl. From training underwater to choreographing fight scenes, Merced's perseverance, grit, and strength are not dissimilar to her character Rachel Cooper's in this revenge tale.
At just twenty years of age, Merced is highly regarded as an actress, singer, dancer, and songwriter. Originally from Cleveland, Ohio, Merced made her debut on Broadway with the revival of Evita at age ten. The young talent has since acted in a wide range of projects with an even wider range of talent, including Dora and the Lost City of Gold, Instant Family alongside Mark Wahlberg, Rose Byrne, and Octavia Spencer, Sicario: Day of the Soldado opposite Benicio Del Toro and Josh Brolin, and Michael Bay's Transformers: The Last Knight also with Mark Wahlberg, as well as Anthony Hopkins and Josh Duhamel. Along with her prowess on screen and stage, Merced is a talented singer and songwriter, and plays piano, guitar, and ukulele. She was focusing on her music before Jason Momoa and the Sweet Girl team approached her for the role of Rachel Cooper.
Sweet Girl, Brian Andrew Mendoza's feature film directorial debut, follows devoted family man Ray Cooper (Jason Momoa) as he seeks answers from a pharmaceutical company responsible for pulling a potentially life-saving drug from the market just before his wife (Adria Arjona) dies of cancer. But when his search for the truth puts Ray and his daughter Rachel (Isabela Merced) in harm's way, Ray's mission becomes an action-packed quest for vengeance. Queue sat down with Merced to discuss Sweet Girl, Jason Momoa, and bringing her character, Rachel Cooper, to the screen.
Queue: What made you want to be in this movie?
Isabela Merced: Well, right before, I was like, I'm focusing on my music right now. And then Jason Momoa reached out and said that he wanted to be in the movie. And when Jason Momoa does that, you can't be like, Nah. I knew he was in Aquaman and Game of Thrones. And then, funnily enough, when they were like, we want you for Sweet Girl, I kept seeing ads on my Instagram for a show that he was doing, and I was like, this is a sign from the universe. So I had to take it.
And then I read the script, and I had not really seen or read a script that was so endearing and charming, but also so thrilling and violent — I mean, it is all about revenge. And so, I was excited to do an action film.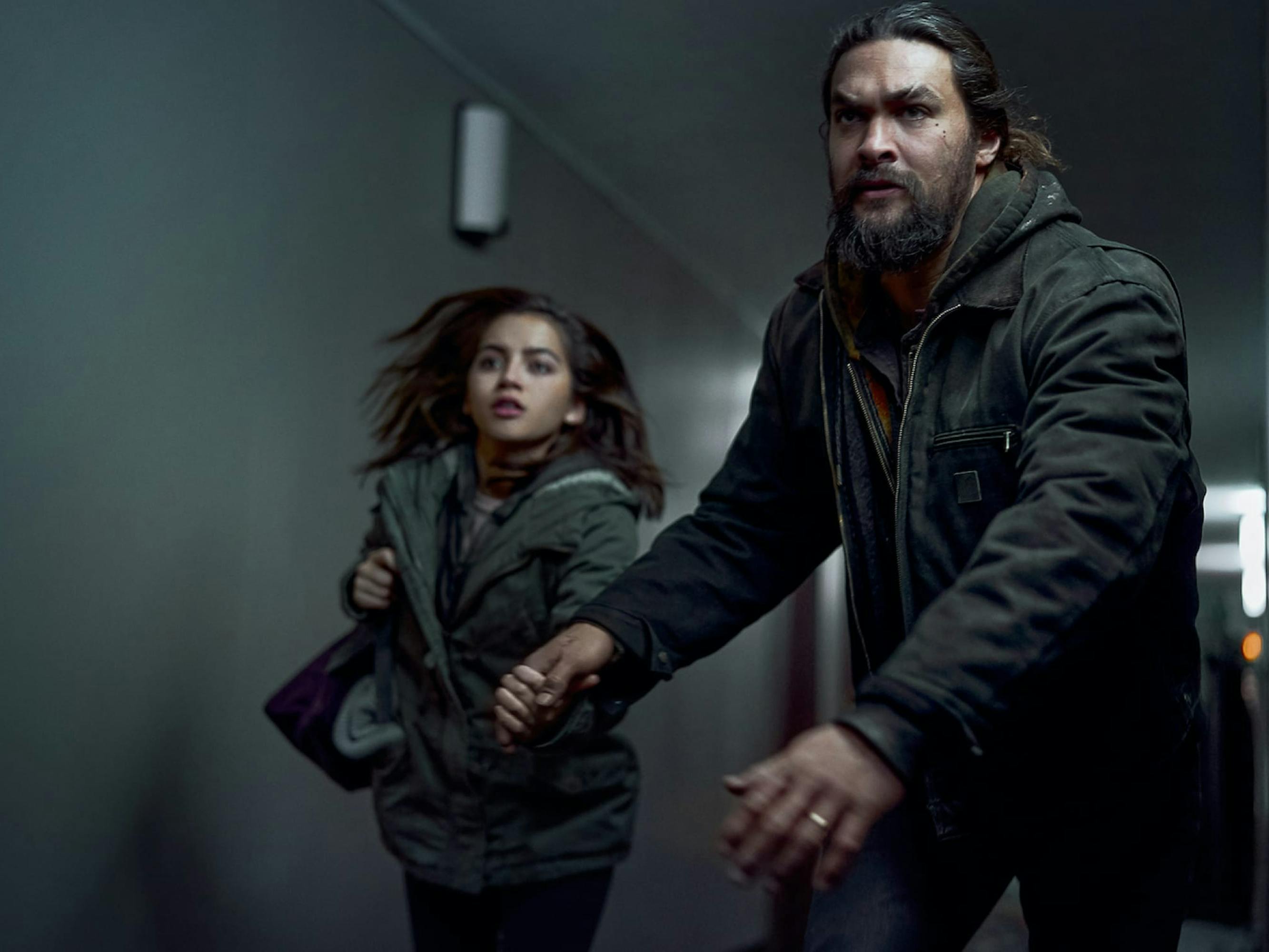 What did you think of Jason when you met him?
IM: I thought he was really tall, and I was like, How are we gonna fit in the same frame? He's like, really tall. And most of the time, I am on an apple box — even when he's not in the scene — because I'm just short. But yeah, my first impression of him was, Damn. He's a big person. And I was surprised because he was really, really sweet even though all of his characters are really serious and brooding.
Can you tell me a little bit about stepping into this world where everyone from Brian to the stunt guys are people who are very dear to Jason?
IM: Well, I'm used to being one of the very few females in the cast as well as, like, the youngest one there. So I wasn't as shocked as someone else might be coming into this group where everybody knows each other. It was mostly my mental anxieties of, I don't know anyone here, I feel lost. But it wasn't cliquey; everyone kind of welcomed me with open arms. They're all so close but they really made me feel part of it. So, for that reason it's also very special.
Tell me a little bit about Rachel.
IM: Rachel Cooper is very interesting. She's a little baby girl. She's a sweet girl. And Jason is Big Boy, and we have this really great relationship together in the movie where it's sort of the ideal father-daughter relationship. And the heart of the film is the relationship — the small family that they created; it's so nice to see.
So Rachel Cooper — that was the environment from which she came. Younger Rachel is like me when I was younger and her upbringing has all the things that everyone wants. With older Rachel, something changed. Something clicked. Something happened. She's not O.K. But I believe that when we're younger, we are a little bit more pure, and in getting older, Rachel has a tougher time processing things, and most of the time she's confused, and asking a bunch of questions. But then again she is very decisive and calculating and she knows how to get what she wants.
Can you tell me a little bit about getting in there and doing some fight training to be Rachel?
IM: Oh, my goodness. I was so excited because this is the same team that did Atomic Blonde which is one of my favorite action movies ever. The sequence where Charlize Theron is going down the stairs — I kind of looked to that movie as inspiration because I just believe that this girl, this woman, could kick anyone's A-double-S. So I love that the guys really trained with me and took their time. I feel as though Rachel's fighting style is believable. Her fighting style is very different from how a bigger guy would fight, you know. It's calculated. It involves a lot of climbing, and going under, and using her whole body-weight, instead of just her arms for punching. In the movie, you know, sometimes Ray Cooper would call me monkey as a cute little nod to the way Rachel fights.
Since you said you like action movies, I'm curious what's your favorite action movie?
IM: That's a good question. I like The Professional, The Departed, Sicario, and Atomic Blonde, if we're talking strictly about action sequences, storyline, and cast.
Would you like to play roles like Charlize? Would you want to play spies?
IM: Yeah, I want to wear more disguises. I want to play with hair and makeup because at the end of the day, I'm super girly and I just love wearing wigs and being undercover. But I feel like other than the spy element, I am pursuing projects that are similar to what she is doing right now.
A lot of people talked about your fighting style as being defensive and coming from a place where your character has no choice. You get revenge, but you're not necessarily out to kill. You're out for answers. Is that something that you noticed about the way you played out the action and the vengeance?
IM: Yeah. I mean, at the end of the day, Rachel doesn't just want to talk it out. She wants to give him a few punches, and deep down she understands that some things need to be done. So I don't know if it's necessarily 100% defense. But I think she's definitely an antihero. She's doing things that kind of need to be done.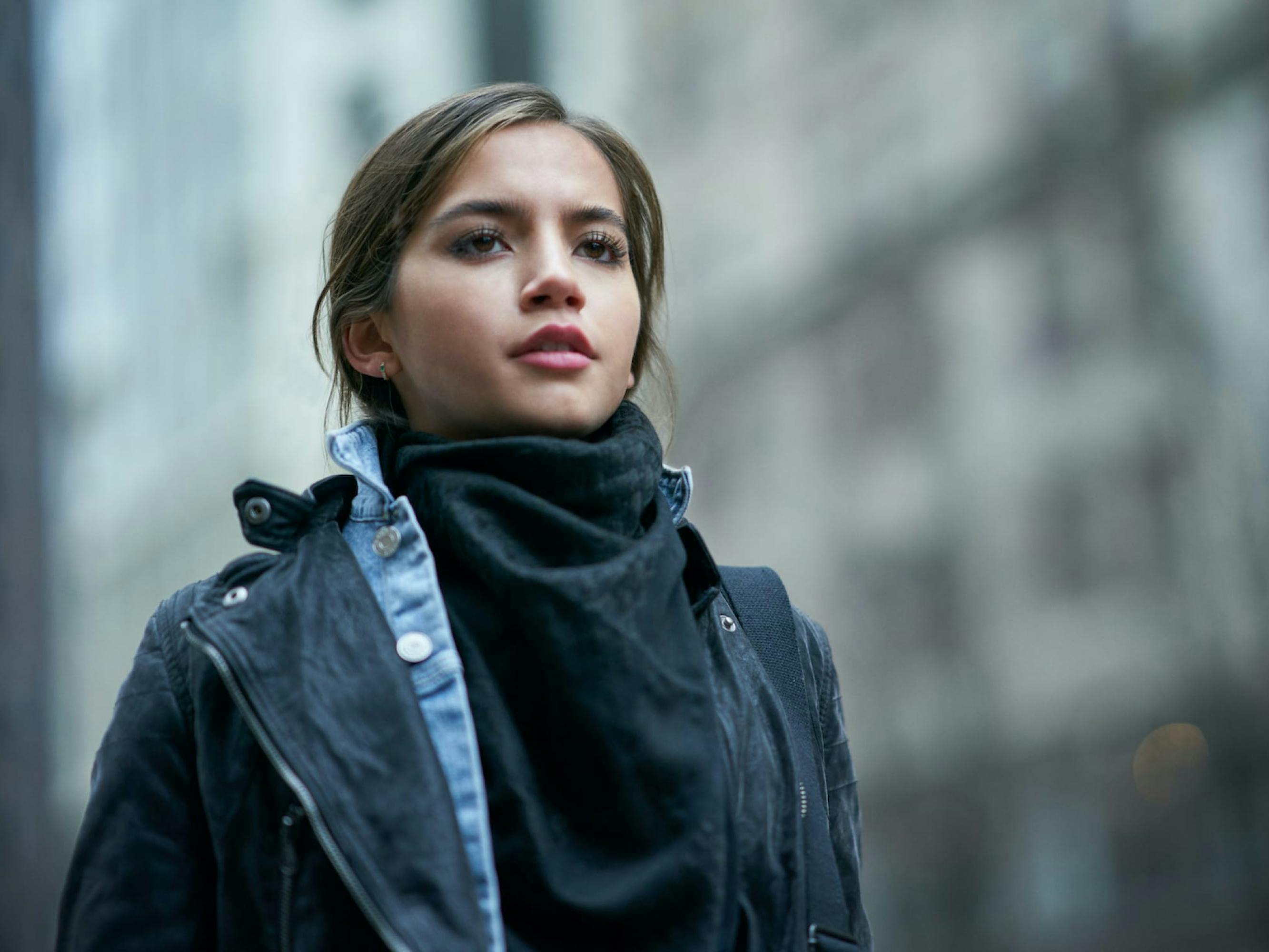 What's been your favorite scene to shoot for this movie?
IM: Anything with action honestly. I just like the fighting sequences. It gives you such an adrenaline rush. Ooh! I specifically enjoyed yanking Jason's man bun and then putting him into a choke hold.
How did Jason react when you touched the cherished man bun?
IM: Honestly, he does not wash that thing very much, so I don't think he cared. But I know that I've wanted to do it for a long time— yank a man bun.
How about Brian? What's he been like as a director?
IM: He sucks. No, he's amazing! He honestly is one of the most patient and kind and honest people I've ever worked with. He and his brother are a great duo. On set, we're all friends, and we're all communicating openly, and it's just something I've never experienced before, you know. You usually have to get to know people from zero and then you build your way up, but not on this film.
What do you think this film has to offer people?
IM: A large spectrum, a rainbow of emotions. You just get to see this world that we've created where hopefully there will be more movies because I just feel like there's so much that we need to touch on. This movie is just a hint of that.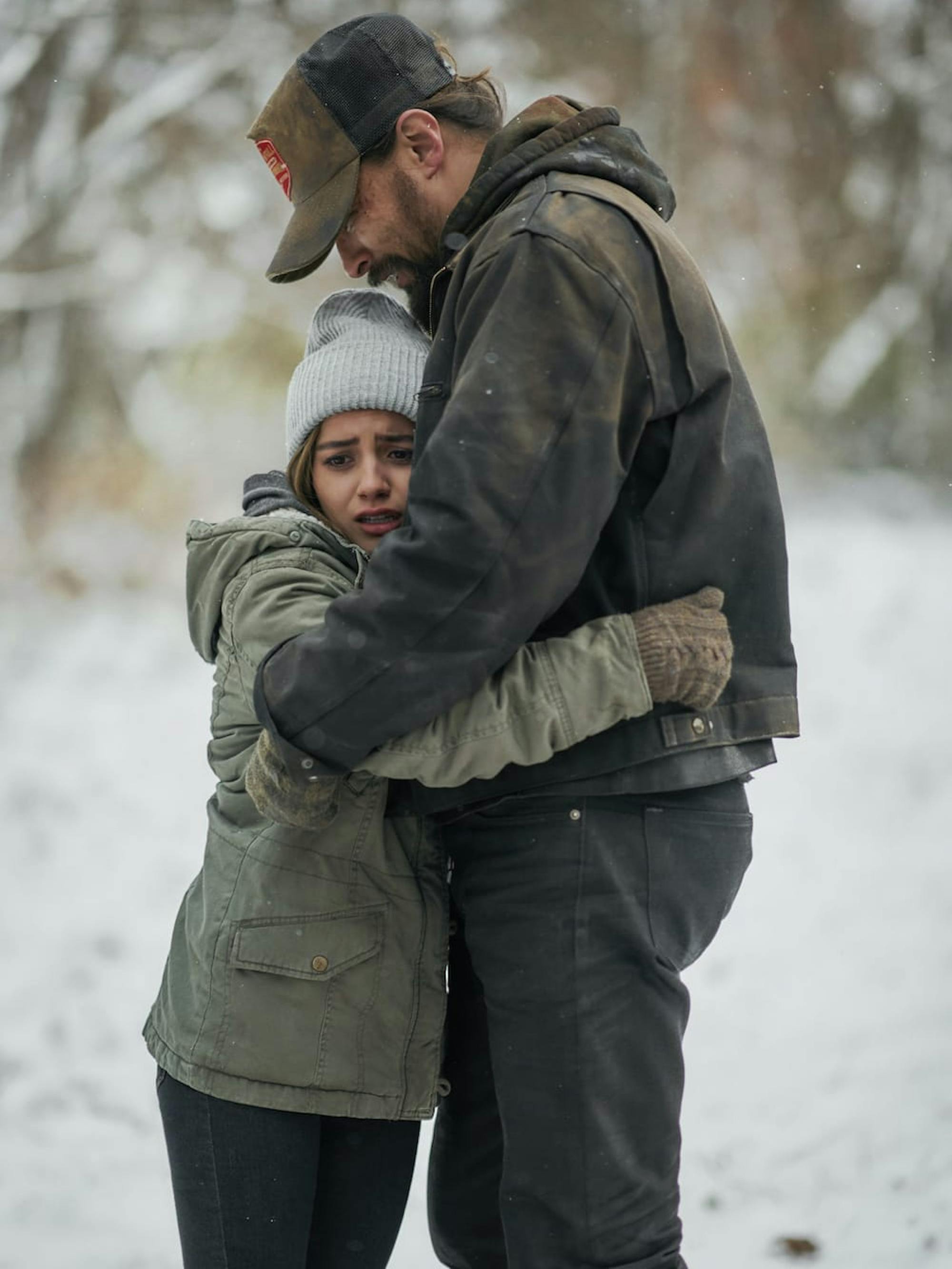 What do you think audiences will enjoy the most about Sweet Girl?
IM: Honestly, I think they'll dig Jason and I because we are so cute together. (You should see us in real life when it's not even scripted.) I like the chemistry that we have. I also like the cast. The cast is full of some crazy cool people that I've seen in movies throughout the years and I see them in person and I'm like, Wait. I don't know you from just one thing. You're in like every movie. You know, like Marisa Tomei. And I asked Jason when I first started, You got a thing for Latinos? Because you casted a lot of Latinos. And he's like, They're sick. They're awesome. And I was like, Okay. Thanks for giving us jobs.
How do you see this movie relating to people around the world?
IM: I think it definitely relates to blue collar families. Specifically because of the things that they have to deal with financially, like insurance, and how they're like, We cover you. But not really. And the big pharmaceutical companies are taking away all these things that we actually need because it's all about money. Money makes the world go round. So if you despise money, you're gonna like this movie.
In a way, Rachel's a vigilante, but she's also an antihero, and it's very interesting because you do get that pleasure of the revenge that you've always wanted, but then you're left feeling kind of weird because she went about it in a way where you wonder, Was there another option? Was there another way?